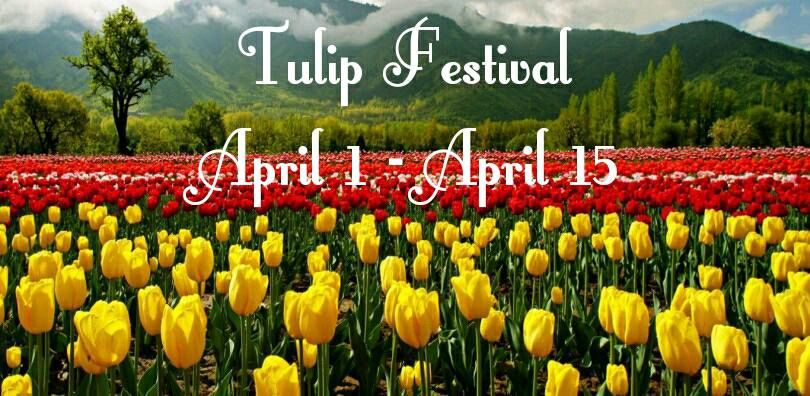 Tulips are fascinating.aren't they?The sight of yellow,red,pink,blue stretches of tulip garden will surely remind will you of one of the bollywood movie scenes where the heroine dressed in a siffon saree is dancing in a bolly tune and the hero is running in slow-mo towards her.I'm sure many of you have already fantacized yourself in that scene.Well Jammu-Kashmir tourism is here to fulfill your that bolly dream,offering one of a kind Tulip Festival in Srinagar.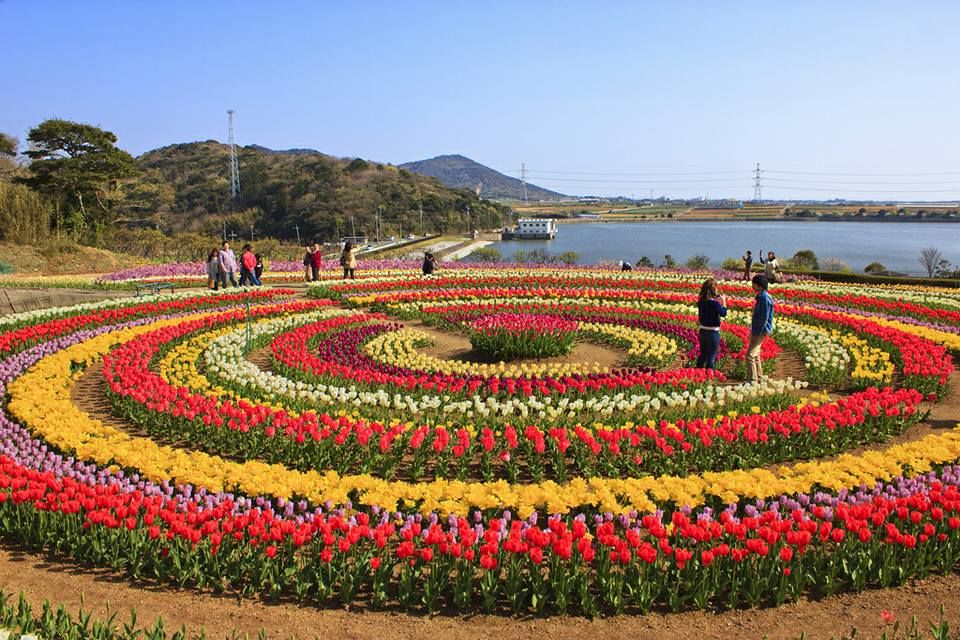 This year it is going to be held in the month of April from 1st to 15th at the Indira Gandhi Memorial Tulip Garden in Srinagar.Located in the foothills of Zabarwan range, it overlooks the Dal Lake and offers a breathtaking sight.The festival is a great way to capture the flowering tulips of Kashmir as Srinagar has Asia's largest tulip garden.Visitor from all over the world gather here to witness some charismatic views of vast stretches of Tulips at the foothills of mountains.An add on to this visit is the kashmiri folk song,cultural programmes and handicrafts fair that are held during this period.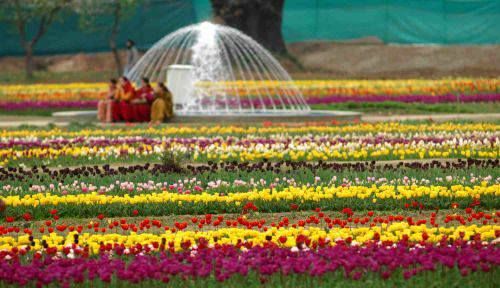 Festival details:
Location
The festival is organized at the Indira Gandhi Memorial Tulip Garden in Srinagar. The garden is located near the Dal Lake and offers pleasant views.
Time of Festival
The festival is organized between April 1- 15 this year.
Points to Remember
The tulips bloom for only 15 days all through the year, therefore the dates of the festival are fixed accordingly. It will be better that you gather information about the festival and plan your trip. In this you ill be able to become a part of the tulip festival and explore the awesome flowers and its fresh fragrance. The end of March and the start of April is the usual time when the festival is organized.
Entry Fees
The entry fee is Rs 50 for adults and Rs 20 for the kids. The visiting hours are from 9:30 am to 6:30 pm.
Effects on Tourism
The festival has greatly influenced the tourism of the state and attracts the international visitors as well.
You can explore the snow covered peaks, the natural beauty, open fields and above all the beautiful tulip gardens of Srinagar.