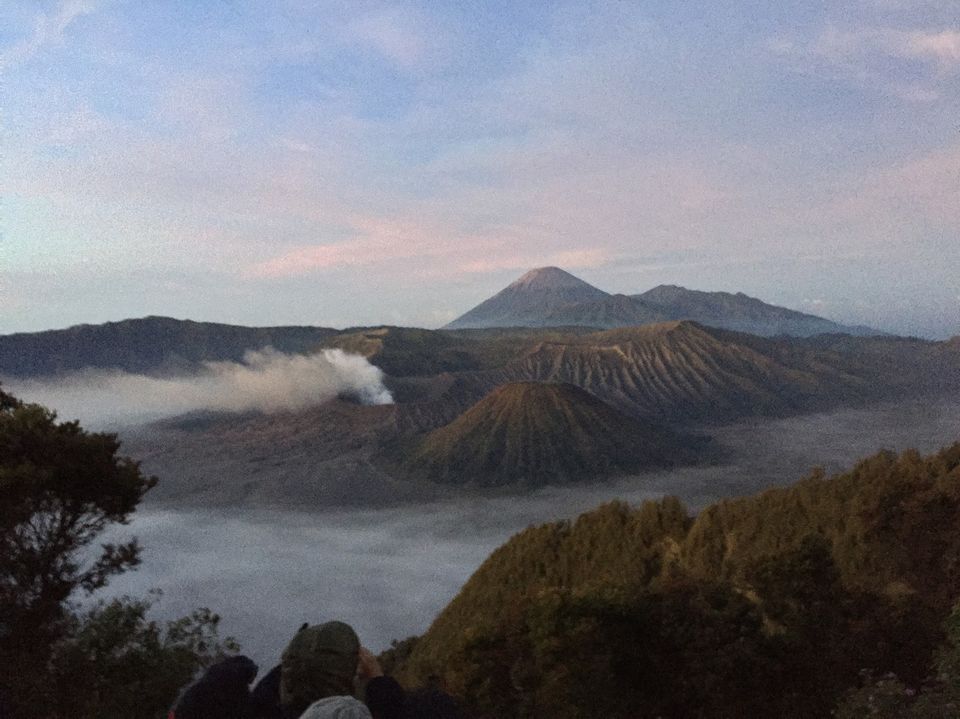 It was my birthday and my husband surprised me by taking to Mount Bromo, probably Indonesia's most renowned and active volcano (last eruption in January 2011). It is located at the Eastern end of Java between Surabaya and Yogyakarta.
I have always been interested in volcanoes and was longing to see one, so this was the best birthday gift of all timers!
We booked Mount Bromo Midnight Tour from Surabaya with the travel agency, called BROMO JAVA TRAVEL from Singapore for IDR 3,000,000 for 2 people which includes:
- Pick up from your Hotel or Airport
- Private AC (air-conditioned) tour Car (from start until finish Surabaya)
- Transportation fuel, tax and parking fee
- Private Jeep 4 WD for MT Bromo Tour (first viewpoint for sunrise, Mount Bromo Crater)
- Entrance Fee for Mount Bromo National Park
- It also includes a private tour guide to bring us up and down the volcanoes
Things that were NOT included were:
- Lunch & dinner during the trip,
- Horse riding at Mt. Bromo,
- Accommodation
If you're interested in hiking up Mt. Bromo or Kawah Ijen, you can contact our travel agent, BROMO JAVA TRAVEL.
For lodging, we booked accommodations on our own we stayed for 1 night in Surabaya in one of most beautiful and cute hotel FAVE (they had everything in Pink colour :P) their staff is extremely friendly and helpful.
Link: favehotels.com

Sunrise over Mount Bromo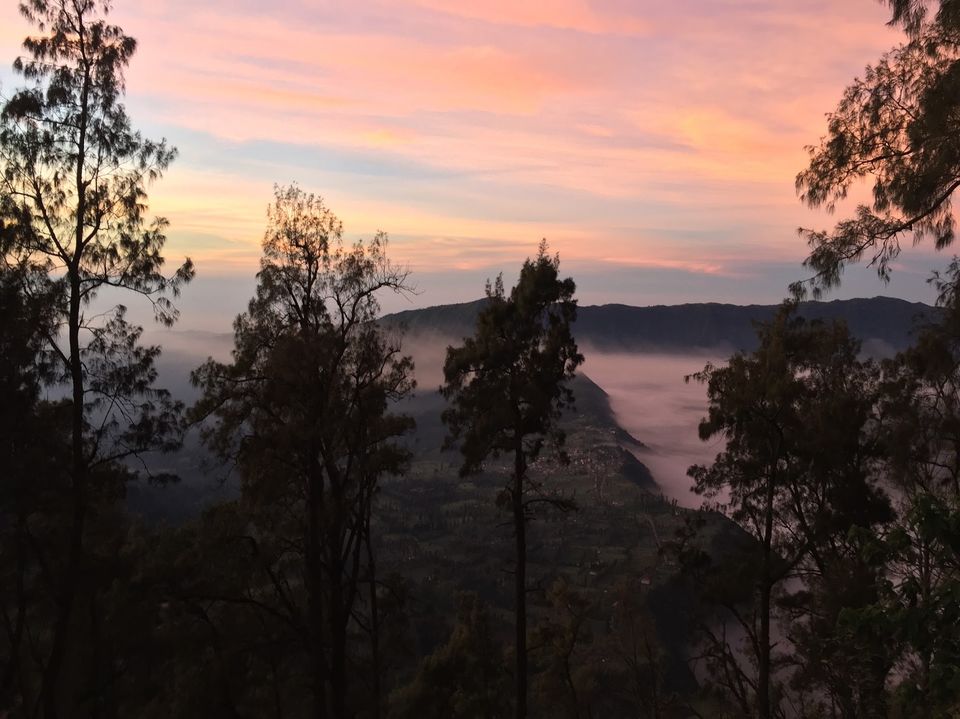 Located approximately 4 hours drive from Surabaya City, the capital of East Java, Mount Bromo is a part of the Bromo Tengger Semeru National Park that covers a massive area of 800 square kilometres. While it may be small when measured against other volcanoes in Indonesia, the magnificent Mount Bromo will not disappoint with its spectacular views and dramatic landscapes.
Things to bring for the climb:
1) Backpack
2) Grab a bottle of water
3) Mask (or gas mask if you have. Else you can rent one for about 20,000 rupiahs at the crater)
4) Snacks, if required
5) Camera
6) Hiking shoes (prefer wearing high socks to avoid getting sand in!)
7) Jacket
8) Gloves
9) Torchlight (or headband light)
Heads up - it is much colder here. The weather felt like it was almost 0°C, especially with the wind.
There was no climbing to be done here, but it so much packed with visitors! Do travel there early if you want to find a good photo-taking spot.
At 5 am, after standing in the cold for an hour, we finally spotted beaming of sunlight.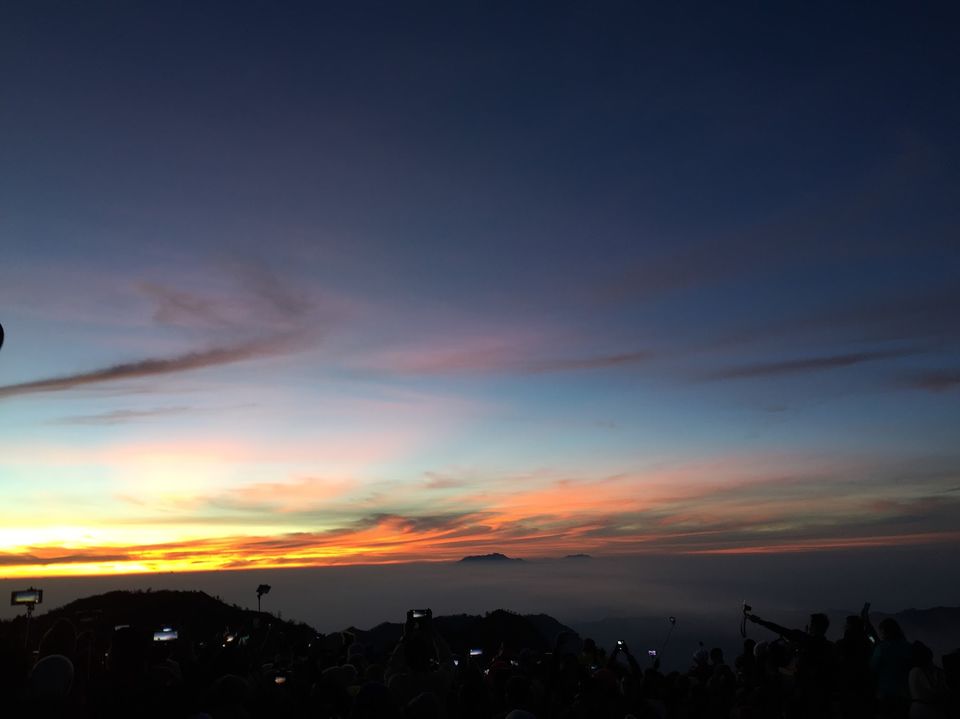 From a vantage point on Mount Penanjakan (2,770 meters above sea level), 2.5 hours from Malang, visitors from around the world come to see the sunrise over Mount Bromo. From this spot the vista is magnificent.All you will hear is the click of cameras as visitors snap their camera's hoping to seize the incredible scene of Mount Bromo.
After, enjoying the beautiful sunrise we took a bumpy jeep ride to see more of Mount Bromo. But just before that, we saw the remarkable Caldera, Java's largest with its 10 km barren desert-like sea of sand!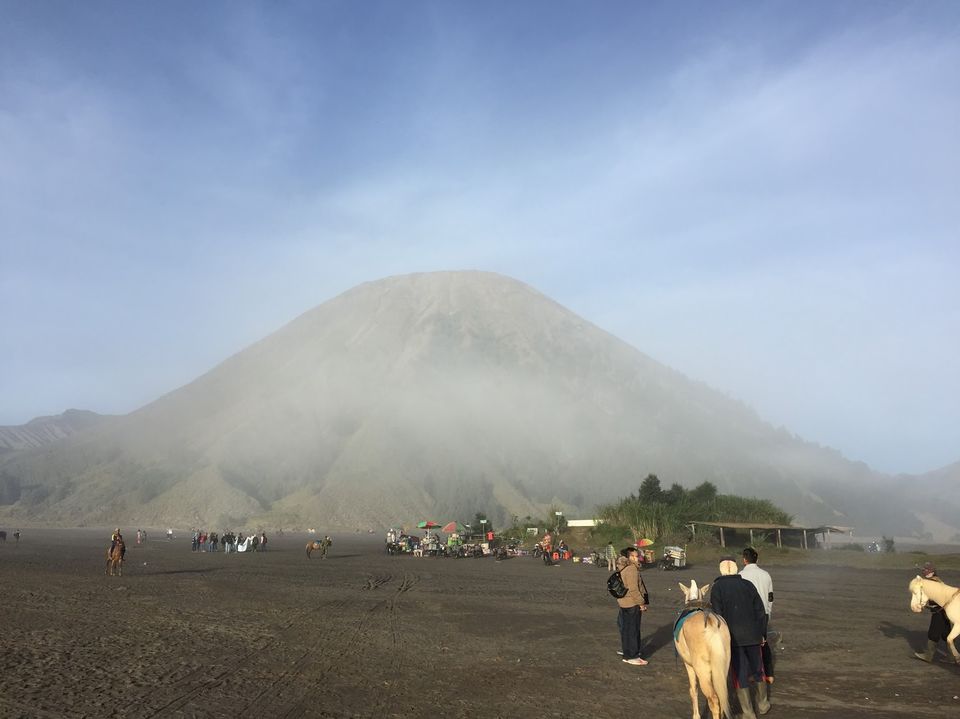 We had an option of renting ponies instead of walking. The cost of renting a pony to and fro is IDR 125000 - 150000 which is about S$12.50 to S$15!
It was just 15-20 minutes walk so we decided not to take a pony ride instead just walk. The walk was simply spectacular. It looked nothing like anything I had seen before! It was majestic, with fumes rising from the crater. It was pretty dusty around there so don't forget to get a face mask with you.
After climbing 240 uneven steps, this was the view from the top. When we got to the top, everything looked so tiny!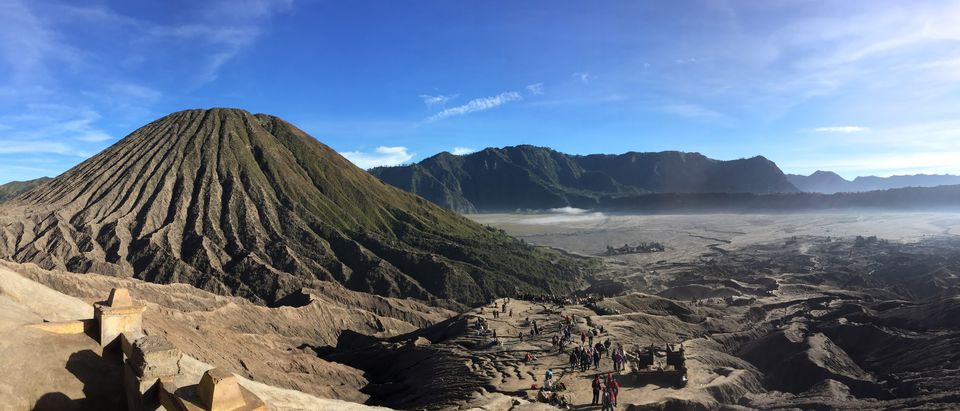 After enjoying beautiful volcano from the top of the crater with fumes engulfed in a big cloud of smoke we decided to turn around and go back down. The walk back down was a lot easier. On the way down, there were a number of souvenir shops where they were selling small rock that was coated with sulphur.
Woohoo! we were on our way to a hotel. Our driver dropped us at our hotel close to 2:00 PM. Then we spent the rest of the day relaxing and then catch our morning flight back to Singapore.
This was one of my best short weekend trips I ever had. The weather was pleasing ( 20-22°C) and was in our favour. I had an amazing weekend in Indonesia and my birthday celebration was cherry on the cake.