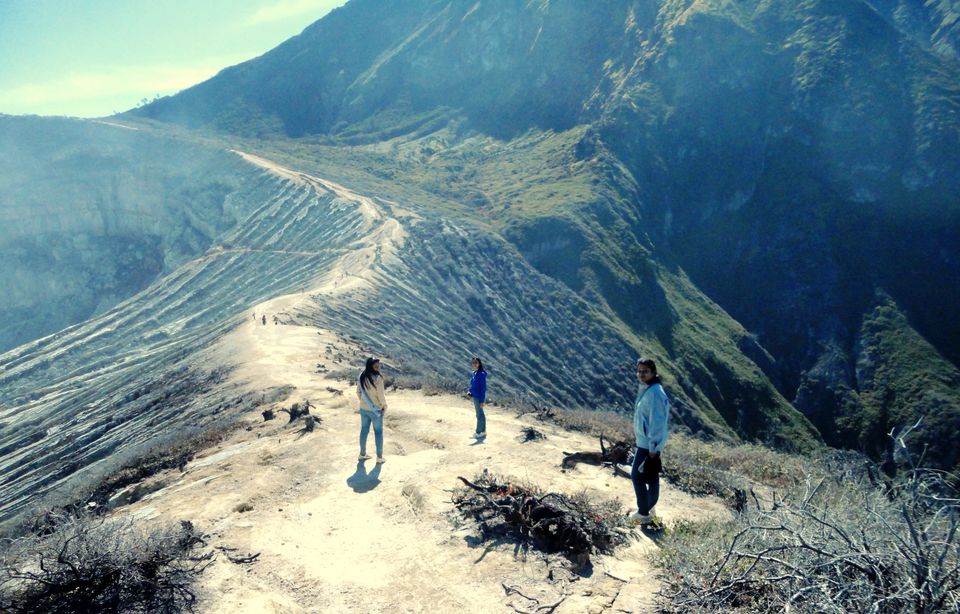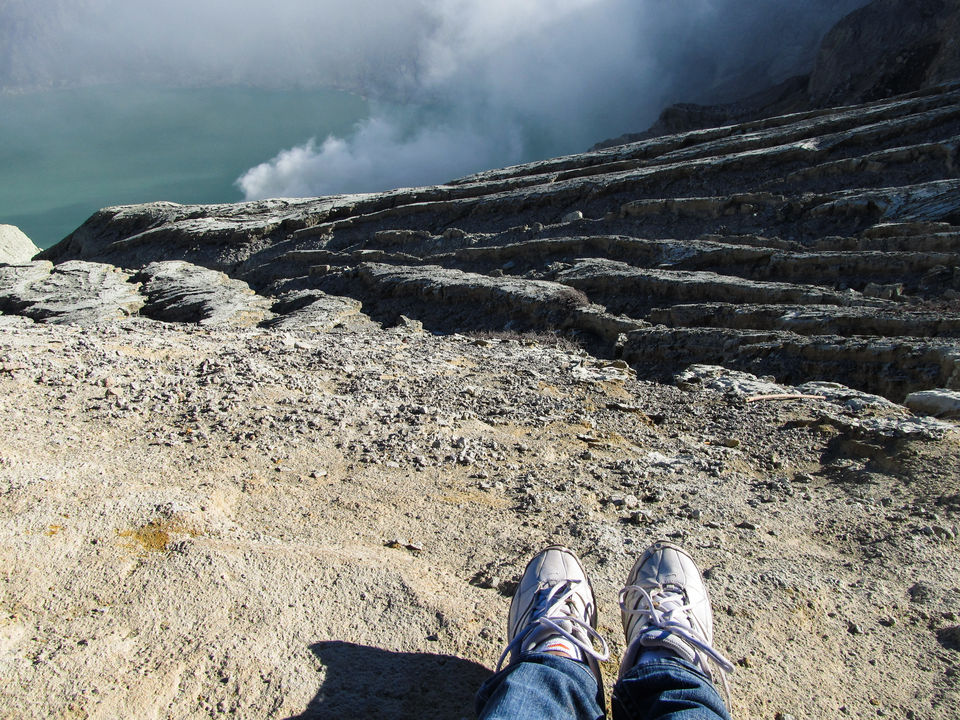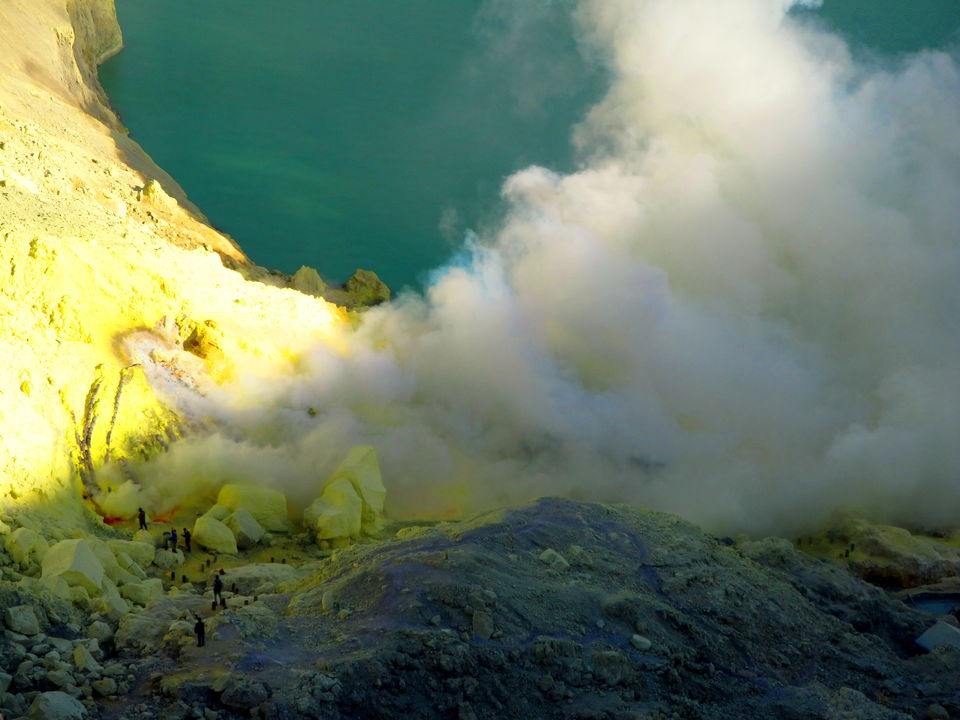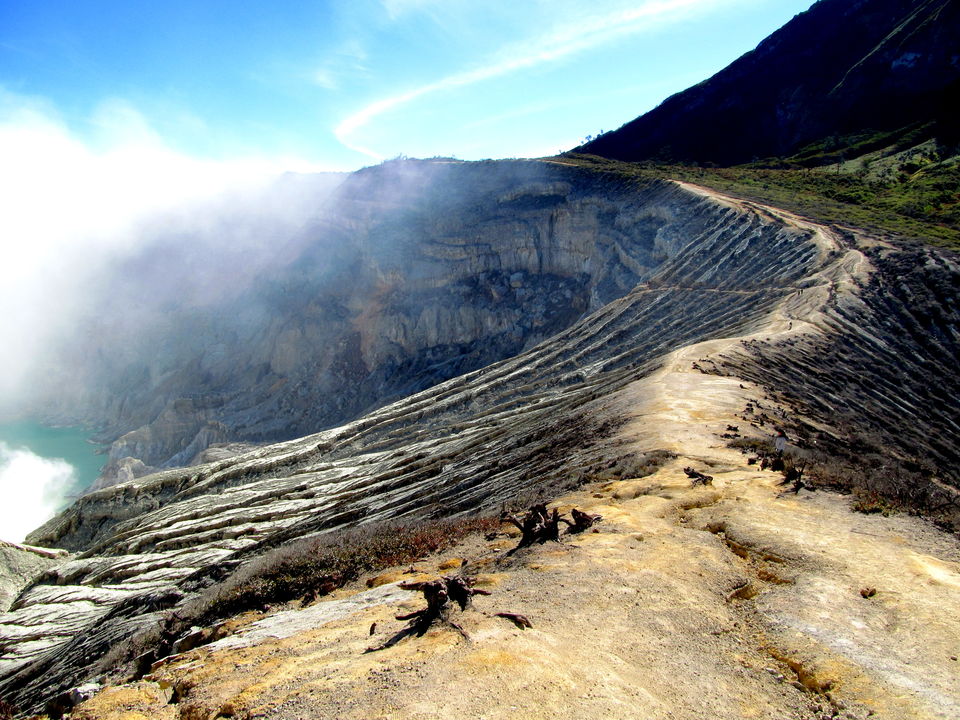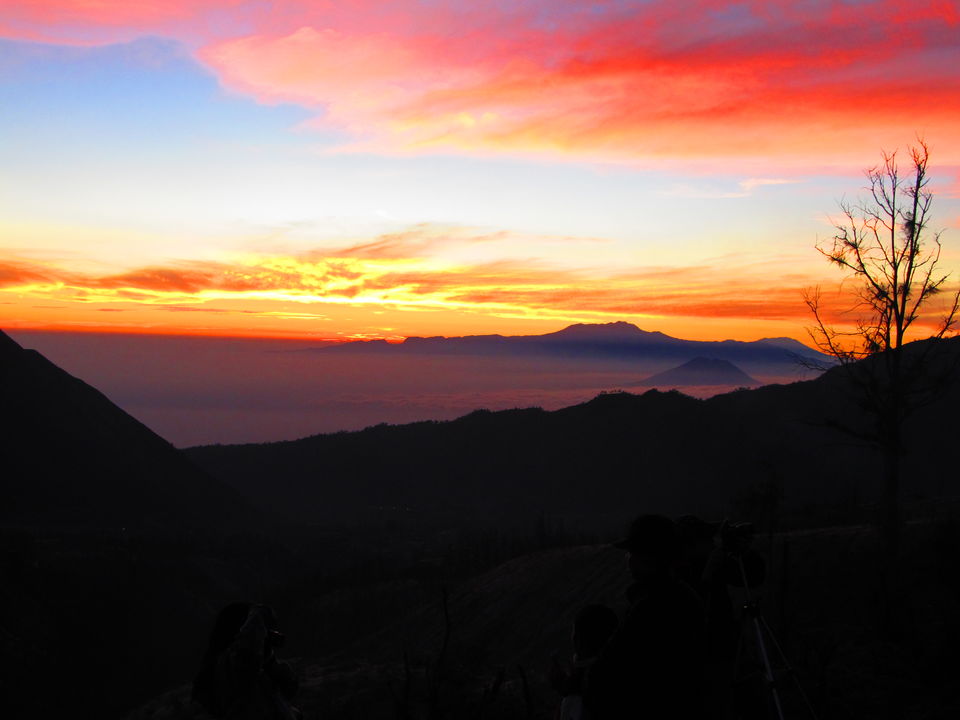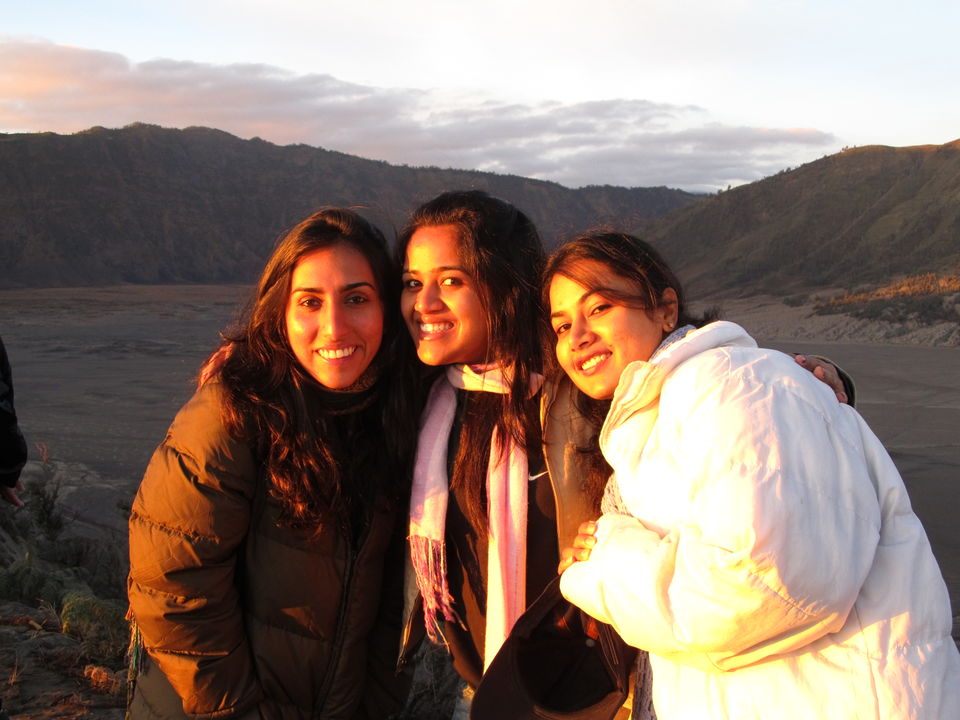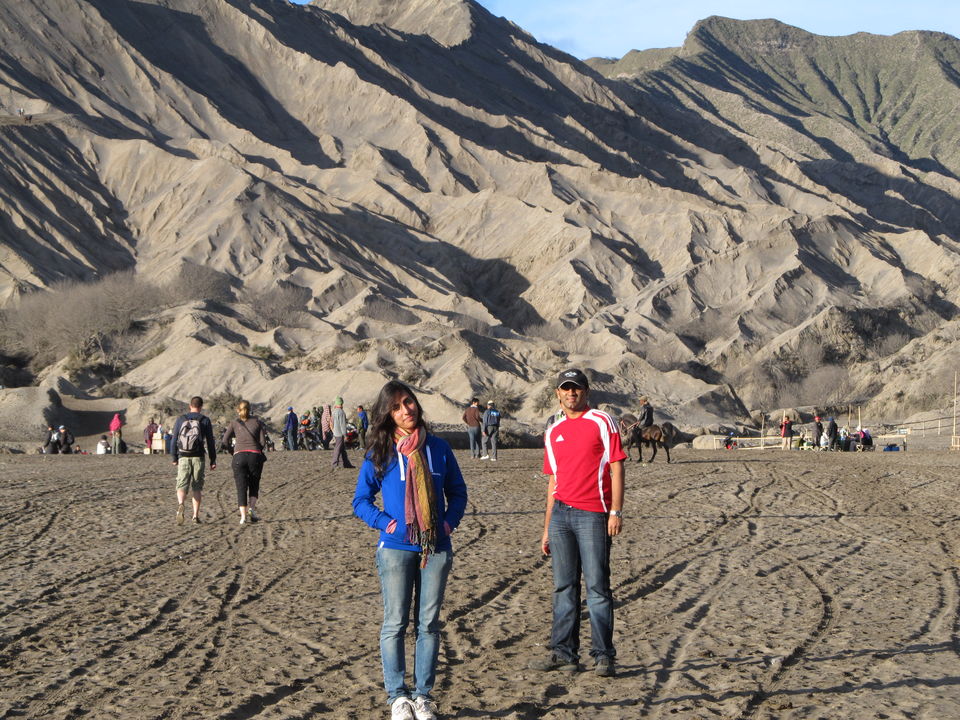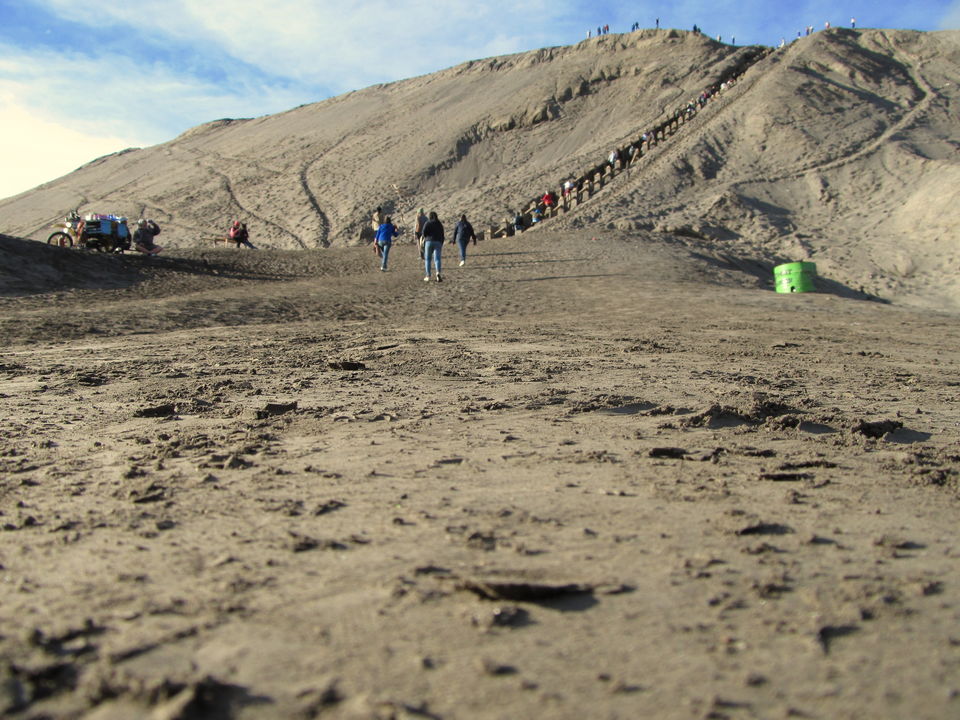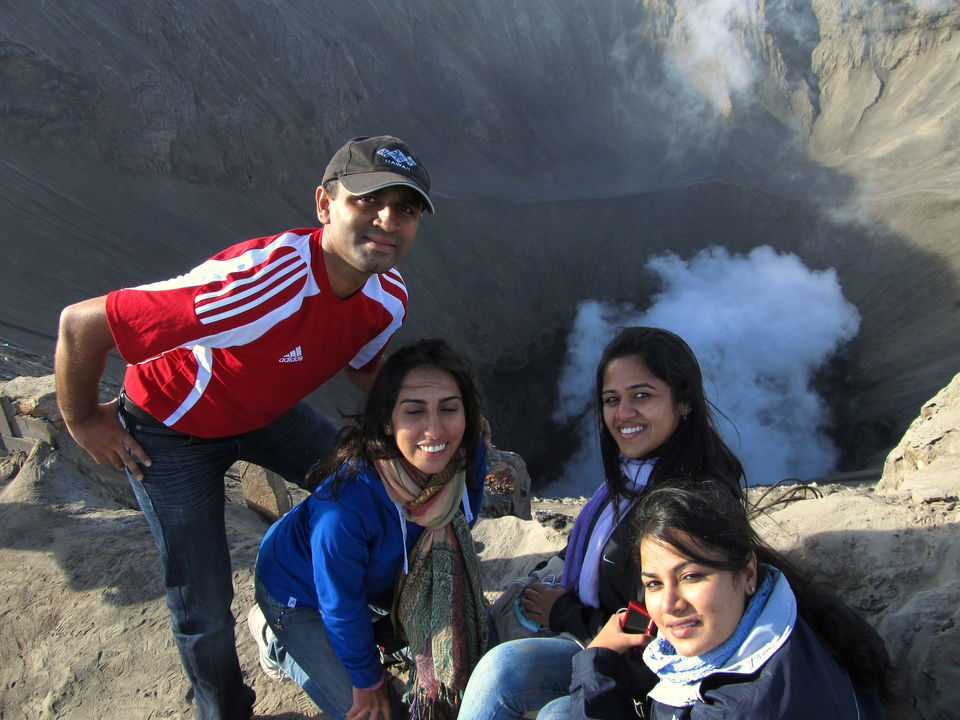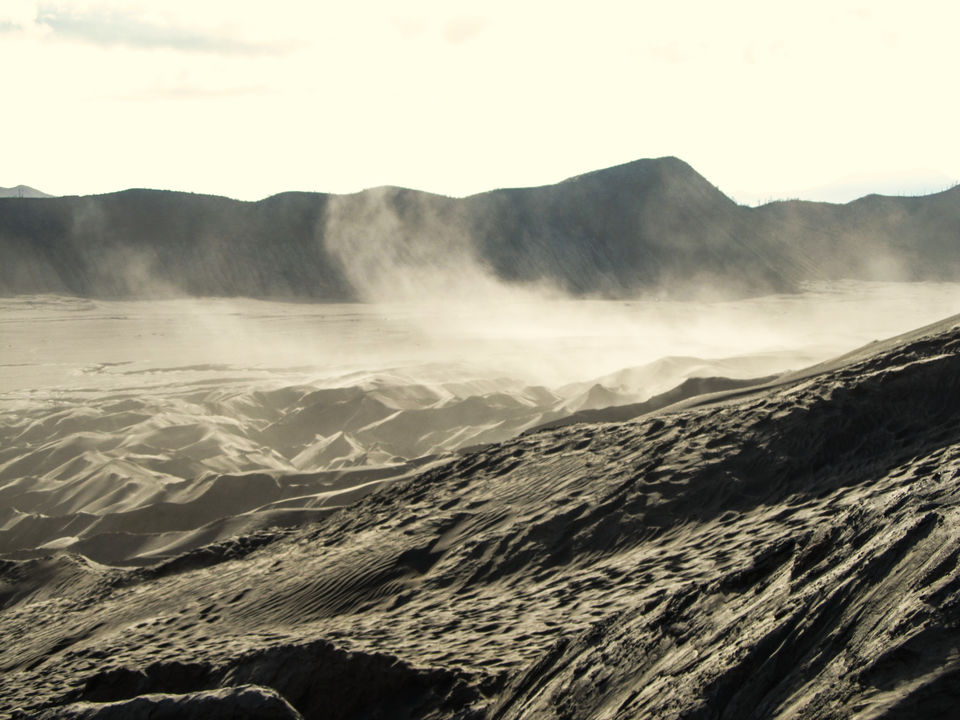 We were a group of 4 great friends in Singapore and decided to visit East Java and see the sunrise over Mount Bromo and visit the Ijen Crater. We flew to Jakarta and from there to Surabaya via Lion Airways. At Surabaya airport, we were picked up by our tour guide and driven to Ijen village, gateway to the stunning volcanic scenery on the Ijen Plateau. Surabaya to Ijen village route is via Probolinggo City which is famous for mangoes and grapes. We spent the night in one of the hotels in the Ijen village picked out by our tour guide and went to bed early as it was a long day and we had to wake up early again the next morning to visit the Ijen crater.
Ijen Crater
We skipped the sunrise next morning (seeing sunrise at Mount Bromo was more important for us!) and got dropped off a bit more down at the base of the crater so we had to hike up a bit to reach the crater itself. The hike itself was pretty tough, there were several steep parts but other than that, depending on your own speed, you can still manage it. The views were pretty nice along the way, but the main attraction was Ijen crater at the top. Evidence of volcanic activity is everywhere with steaming water and brilliant yellow crystalline sulfur deposits. Collecting the latter is an industry here and one with extremely harsh working conditions. You will see many workers trudging up and down the mountain carrying sacks of sulfur.
Mount Bromo
After visiting this stunning Ijen volcano and crater we headed towards Mount Bromo again via Probolinggo. Our tour guide has booked a hotel for us at Bromo and we had to go to bed early for next day Bromo sunrise. The next morning we had to wake up around 5 am to be in time to see the sunrise at the first viewpoint on Mount Penanjakan. The tour guide told us to wear some warm clothes because it gets quite cold up there in the morning. Immediately we could see why this viewpoint was so popular, there were tons of other jeeps going up the same way as us and tons of tourists at the top trying to get a glimpse of the sunrise. The sunrise was rather nice and to see it light up the whole area in front of us with Mount Bromo and Mount Semeru. We all took some pictures and went back down the mountain to the second viewpoint for a few extra pictures from a different angle. Afterwards we drove through the area we were just viewing before to hike up to Mount Bromo itself. After 30 minutes hike up-hill we reached the caldera of Mount Bromo; there is no fencing to protect a person from falling within as the fencing is destroyed by frequent volcanic eruptions. This makes it difficult for someone at the spectacular caldera site to stand for a long time (one has to be a bit careful). After seeing Mount Bromo we were driven back to our hotel by our tour-guide. We checked-out the same day and left for Surabaya airport where we boarded flight to Jakarta and then to Singapore.
Over!
East Java (Mount Bromo and Ijen Crater) is a MUST visit place! Very scenic, amazing volcanoes and craters. Overall, excellent adventure.