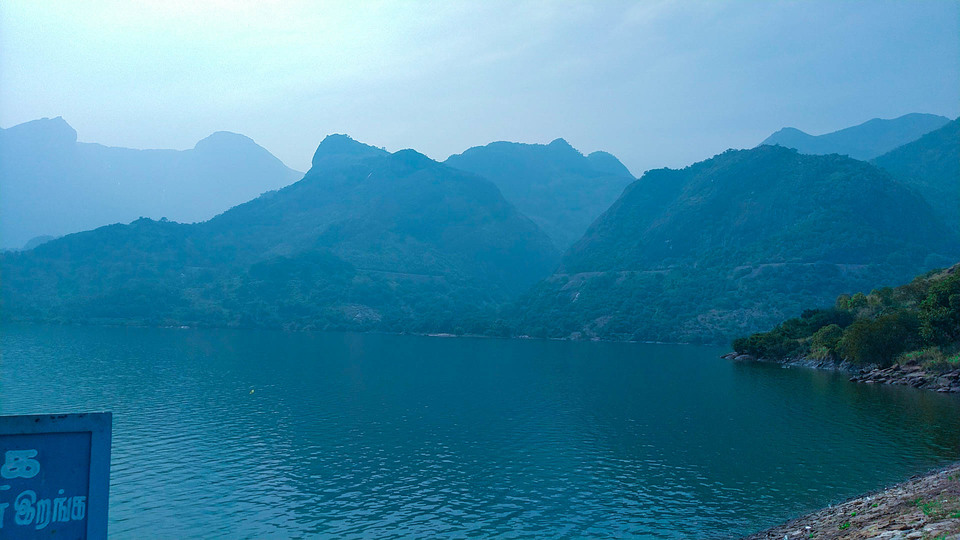 (The Indian Railway announcement) Chemmozhi Express will depart at 23:00 I ran as fast as i can to catch the train up! So is my dad chasing me, then i got into the train and then i realized it's 22:00! Dad came over and asked straight into my eyes! You still gotta do this? Seriously paps? i replied with a cranky smile and i laid my bags in the berth and sat (I and my dad started chatting some stuff about the place i'm going and he was giving a whole lot of advice) i should keep quiet until the train moves, i was telling myself. Even a single inappropriate word can spoil this from happening so i was like guy who can't speak. The train started to move slightly and my dad asked the uncle next to me to take care of me until i reach Coimbatore, he smiled with a water bottle and said yes sir you don't worry. My dad left and the train started picking up at it's full speed. The next day morning i reached Coimbatore with half an hour delay then i got out, thanked the uncle for actually doing nothing but snoring great and then i ran straight to the Ukkadam bus stand to catch my bus to Pollachi. Got the bus and to be clear it was a private bus! Don't know what got into the driver, he drove the bus like a roller coaster and causing me to fly in the air whenever the speedbump arrives.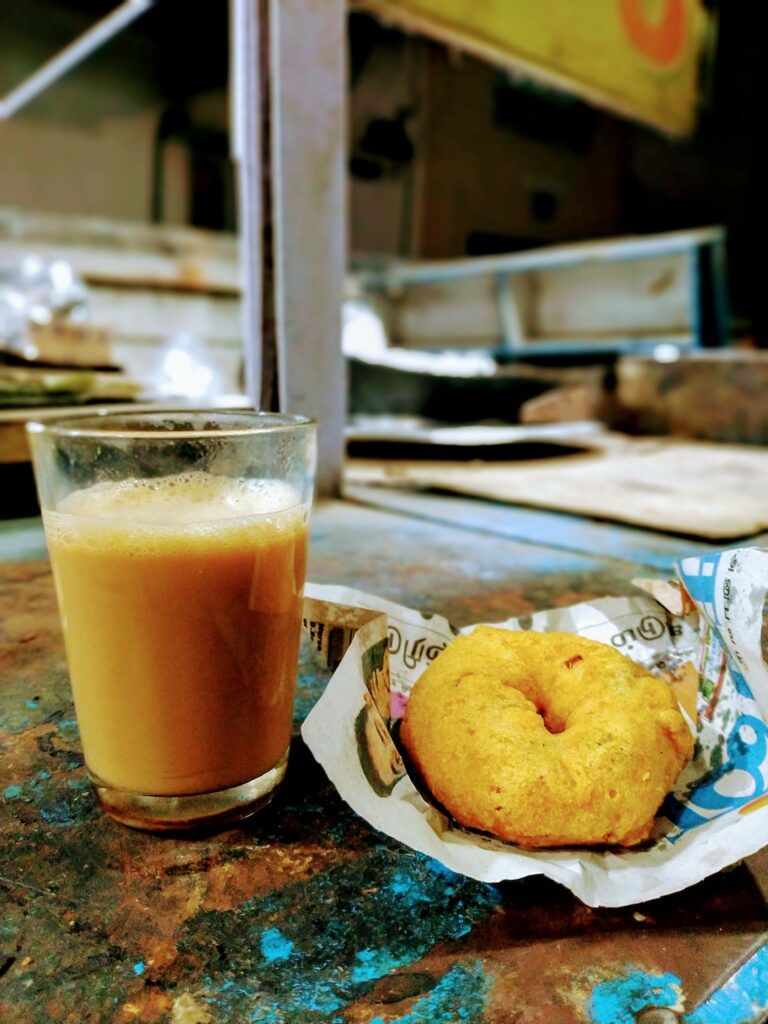 A cup of refreshing tea at Aavin stall on my way to Ukkadam bus stand
Pollachi, a wonderful place surrounded full of tender coconut trees. Guess what? I reached here and then i went into the bus stand and waited for my bus to "TopSlip" and then i realized i was 10 minutes late and the officer told me the bus had just left! So you can get the next bus at 11:00 AM. I had a glimpse of my watch and got shocked ( the time was 7:00 AM) i was like, are you kidding me, man? then i was in a complete setback thinking that the trip didn't go as i planned! i went to a tea shop (A Chetta shop) A kind Malayali uncle who conversated with me soo kindly and he offered me a cup of tea, i can say one thing for sure! that's the best chaaya (tea) I've ever tasted till date! He then advised me "Don't think that you've missed the bus, it does mean something deep. The universe always sends a message to us in some means, we should understand and make a choice. Why not go to another place kid? Can't you explore things out of what you've planned?? Life doesn't have to go as per the plan, dare to make new choices and prove life what you're capable of!" From offering me a cup of Chaaya to giving me a big motivation speech! That man is something beyond just a Tea Shop owner. So I thanked the old man for his Chaaya and said: "Thank you soo much uncle and complemented his wonderful Chaaya and his wonderful speech for my motivation." I decided! I made a choice! I switched my mobile GPS and started searching for some places around Pollachi and then this place showed up! "Valparai" (One of the Underrated hill station) I hired a local taxi since there is no bus for that place at that time. Pretty fascinating right? My first solo travel is really messed up and i didn't know how to do things? what to do and what not to! All I felt is that i needed this soo much and I'd do anything to learn more about how this works! The taxi arrived in 5 minutes and yay! Straight to the destination we go, i told the driver! He was a little bit shocked by my character but later on, he started talking stuff about this place and guess what? He became a very good friend of mine! He made me explore some places which the tourist guides nor the travel agencies can't! I was soo happy that Mr.Pechimuthu (My Taxi Driver) took me to some extra places and gave some history talks...Well, he also shared me some tips of advice from his past experience as a Lorry driver and becoming a School bus driver and a part-time Taxi driver after he got married and got kids. "Responsibilities" a single word but it does have a lot of untold stories behind it and for each individual, it differs. The best part about having a ride with him is he took videos and pictures of me when I was enjoying in the fierce water splashing "MONKEY FALLS"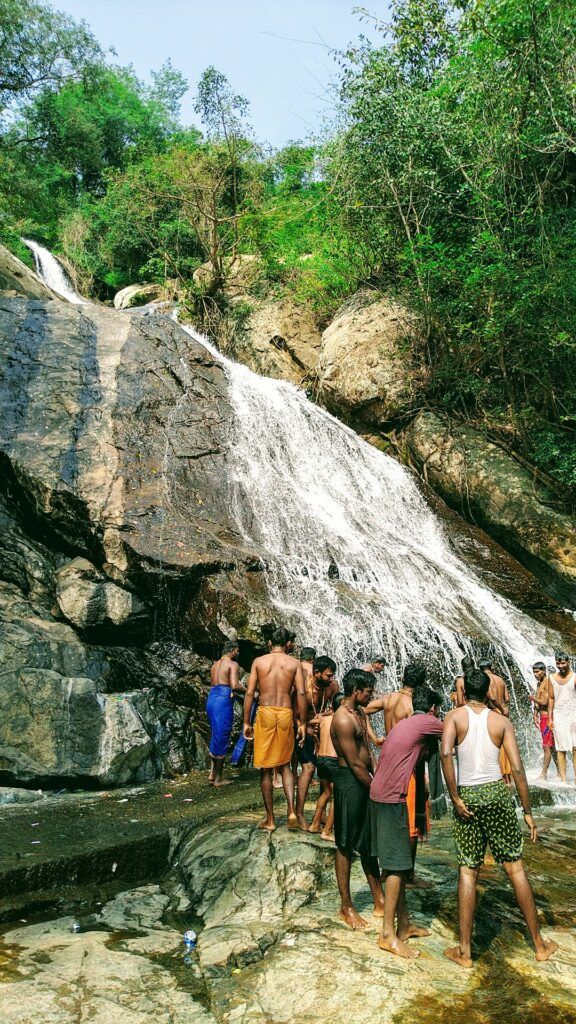 The Monkey Falls
I sat down where the pressure was soo high for 2 minutes and trust me the water was soo sweet and my shoulders started to shiver on its own! It was like purifying my soul and all the negativity was draining away with water! After some time we came back to the car to change my dress and spotted 4 types of monkey breeds! I was like Woah look a new type of monkey! And then my mind hinted me, you're in monkey falls you, idiot, what else you could see?? We went to some untravelled roads and got blessed with mother nature! We also visited some forest areas and a Dam. On our way back he stopped the car at one little tender coconut shop and told me to give it a try and also told me that you have to fulfill your visit here by drinking this tender coconut and he bought me one! Then I realized Pollachi is famous for this right! we drank it and it was soo sweet as it tasted like a Bounty chocolate from the supermarket and we also drank Goli Soda with lemon extract also with extra salt! Yumm!!! Then zooooooing...... There comes my hotel room and thanked him for this lovely trip. Uff what a day and by the way i called my parents and reported my status, hehe like informing some secrets about an agency to the FBI office, i was telling things i did on the whole day to my parents and all i can hear is this "stay safe! stay safe! stay safe!"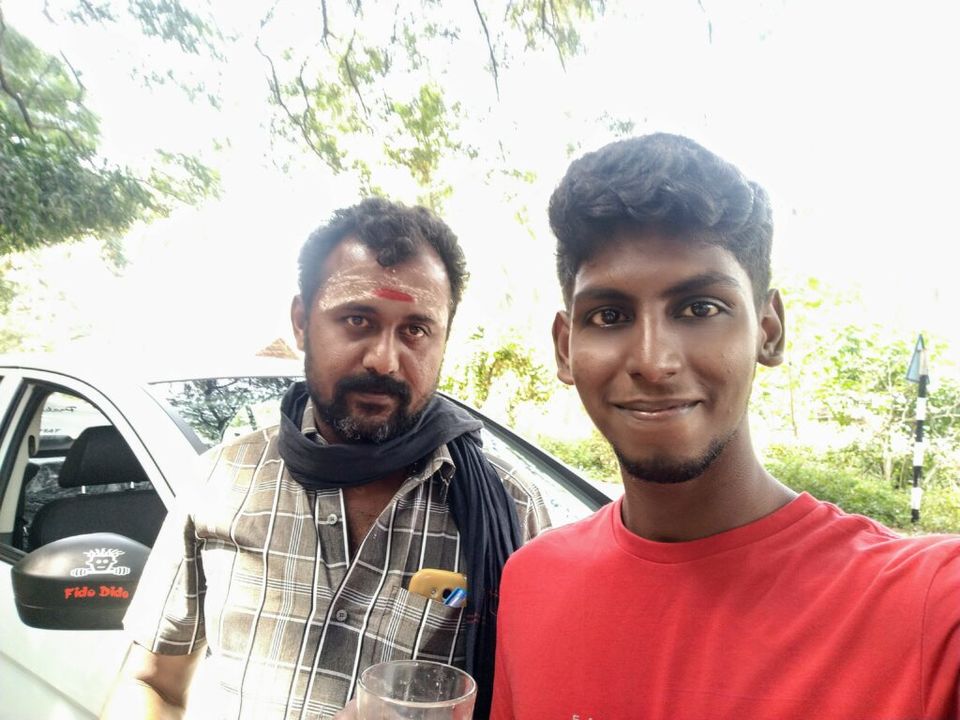 Mr.Pechimuthu anna and me sharing a cup of Goli soda
On the first night of my solo travel, do you think someone can sleep that easily? Noo! I didn't close my eyes and kept the TV running the whole night with Air Conditioning systems ON at 18°c and dancing like a goof! Suddenly some light came through the window and i peeped out to see whats that! The paperboy was throwing papers into houses and i realized it's early morning. Taking a great shower and having my breakfast I left the room (Left my favorite glasses in the room mistakenly), ran to the bus stand and got bus back to Coimbatore then it started raining, I didn't consider the rain and enjoyed running drenched and got bus to Trichy also known as the ROCKFORT CITY of Tamilnadu where my home is.
And that's how it all started my first solo travel or shall we call it as the first step towards my soul searching!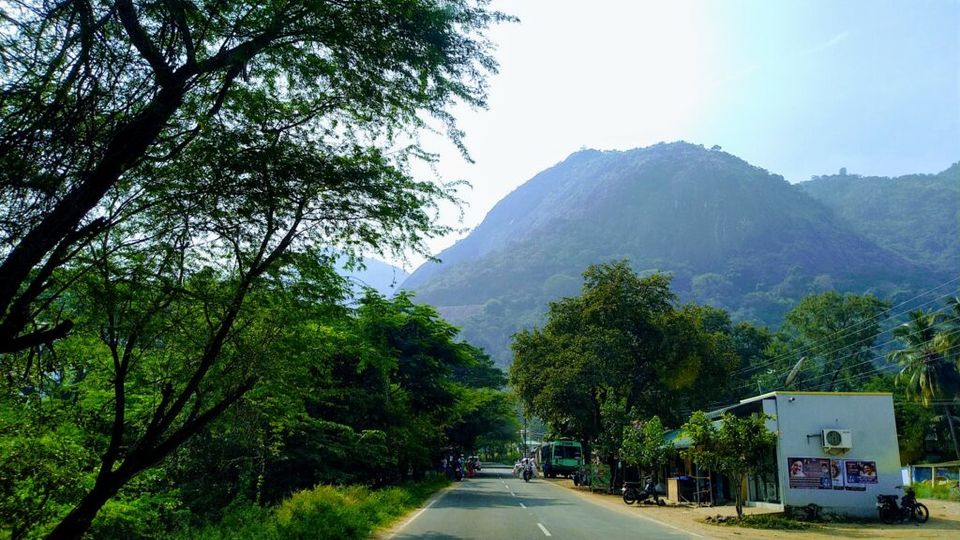 Valparai hill station
oh wait, this is my favorite picture on this trip ????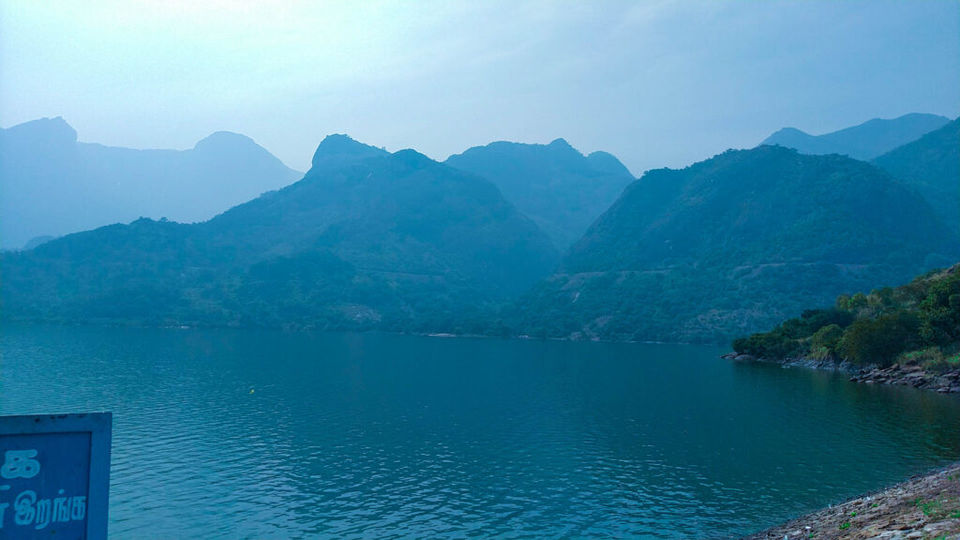 A beautiful view at the hills