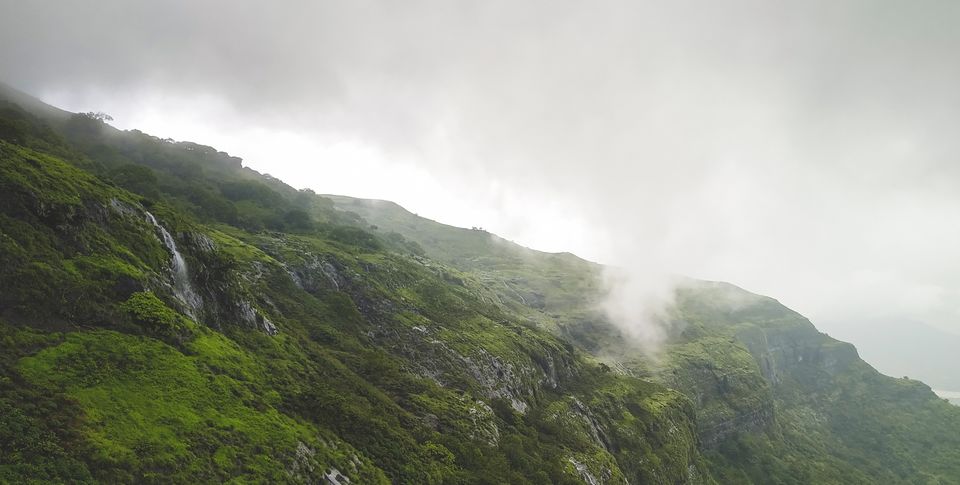 Day's well not going well.Last monsoon i had visited thw Singhad fort near pune.This time i was looking for something above the clouds,and then i found the mount kalsubai on insta and saved the screen short.On 11th july 2019,i was seeing my screen shot and got the pic of kalsubai.Without thinking about anything just packed bag with 2 pair of clothes and searched the way to it.Got a night train to Mumbai(dadar),reached mumbai early in the morning.From there i have to take a local to kasara.Got that,but it was my first time to mumbai.I was so confused and little bit scared of losing the time.Somehow after asking few people's,i got the train but after few hours TT came and asked fpr ticket.I was having one but i set in the 1st class coach,he was tearing a memo of 500₹.It's not less then a fucked up situation for a solo budget traveller.Somehow after doing emotional atyachar he turned to cut a memo of 300₹. Tragedies didn't stops here,after that i got a call from my mom.And i had not told her about my this tripa and after that dad call.In between all this i left train before 2 station in some strange place.Shits happens.
But i have to reach there somehow,so asked few people's for the transport to kalsubai.From them one of the person was a driver of tempo,he gave me lift till goti.From there he transfered me to local maxi,which will drop me to the base village Bari.Finally i reached there at 1pm,had some snacks and started the trekking.
Real test started here,got some ways to peak,but was confused after 1km of walk.Not getting the proper way,and there i asked one person for the way,he was one of the person from bari village.Walked with him for some distance,in between we had conversations of his family,daily work,about kalsubai and the weather of that place.Few minutes can have the bonding of years,that i came to know there.After that he showed me the further way and he left for his home and told me to come to his home after getting down from the peak.
After crossing some heights,i had a company of a dog.Dog sticked to me and had emotional atyachar too.I somehow known that the dog was thirsty,gaved water in my hand.After that the dog with for few heights and then gone.Again started walking alone and after few steps i got tired.So was sitting in between the way.And i heard the shouting of boys,seen down the way.A group of adults coming by jumping and running like monkeys.They shouted on that,"chalo bhai chalo".By seeing them,i got energy to wake up and continue the trek.Again after few steps they were gone so far,because they were localised and have the stamina.So after getting to the height of near by 1200 meters,i got the group of 5peoples.All were from different states and one of them was a solo traveller like me.Had few convo,he was just returned from the leh-ladak solo trip.So was happy to meet me.He asked for few tips for sponsorship while traveling,i suggested the tripoto and videos.I was surprised,because he was unknown to the tripoto.Like this slowly slowly i reached the peak of kalsubai.
I don't have the words to explain you the word beautiful for that place and time.Was above the within the clouds. Relaxed for sometime and started return jorney with that monkey group.They also gave me the lift to the hotel.Like this the day hot over.And slept refeberly for tomorrow's spot of waterfall.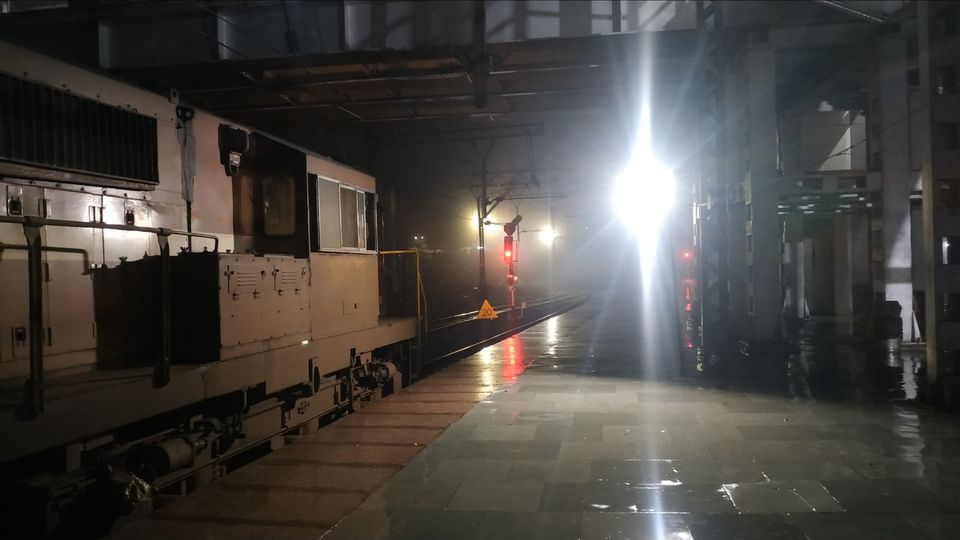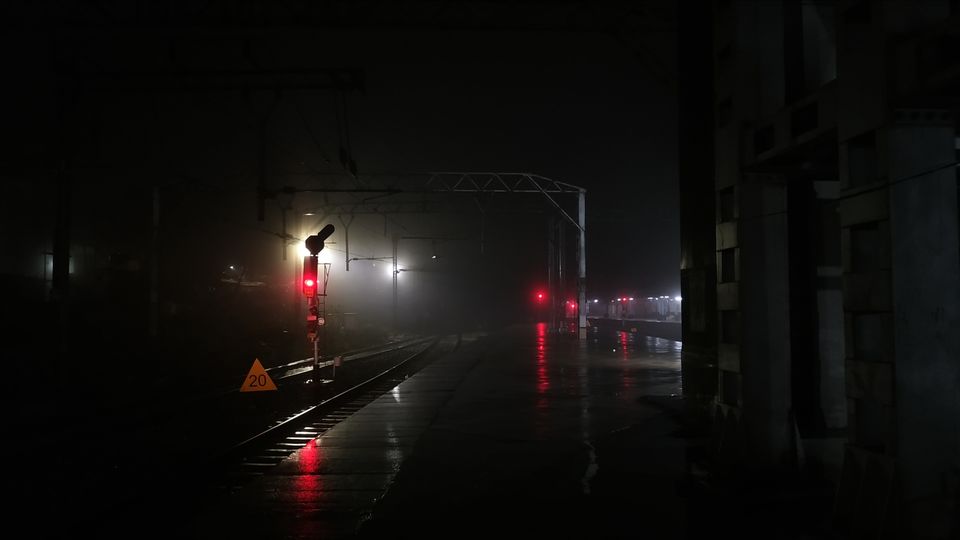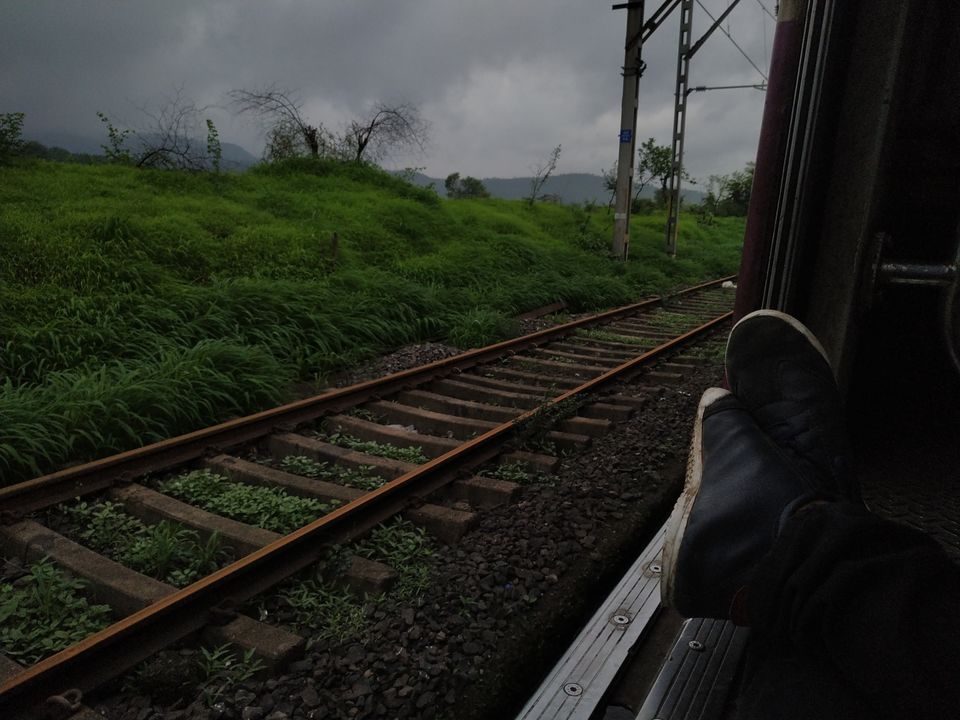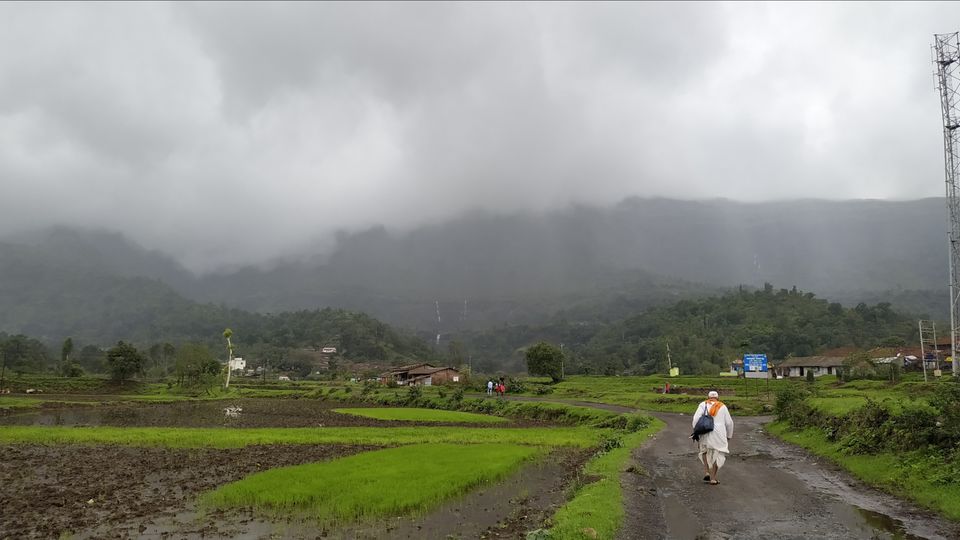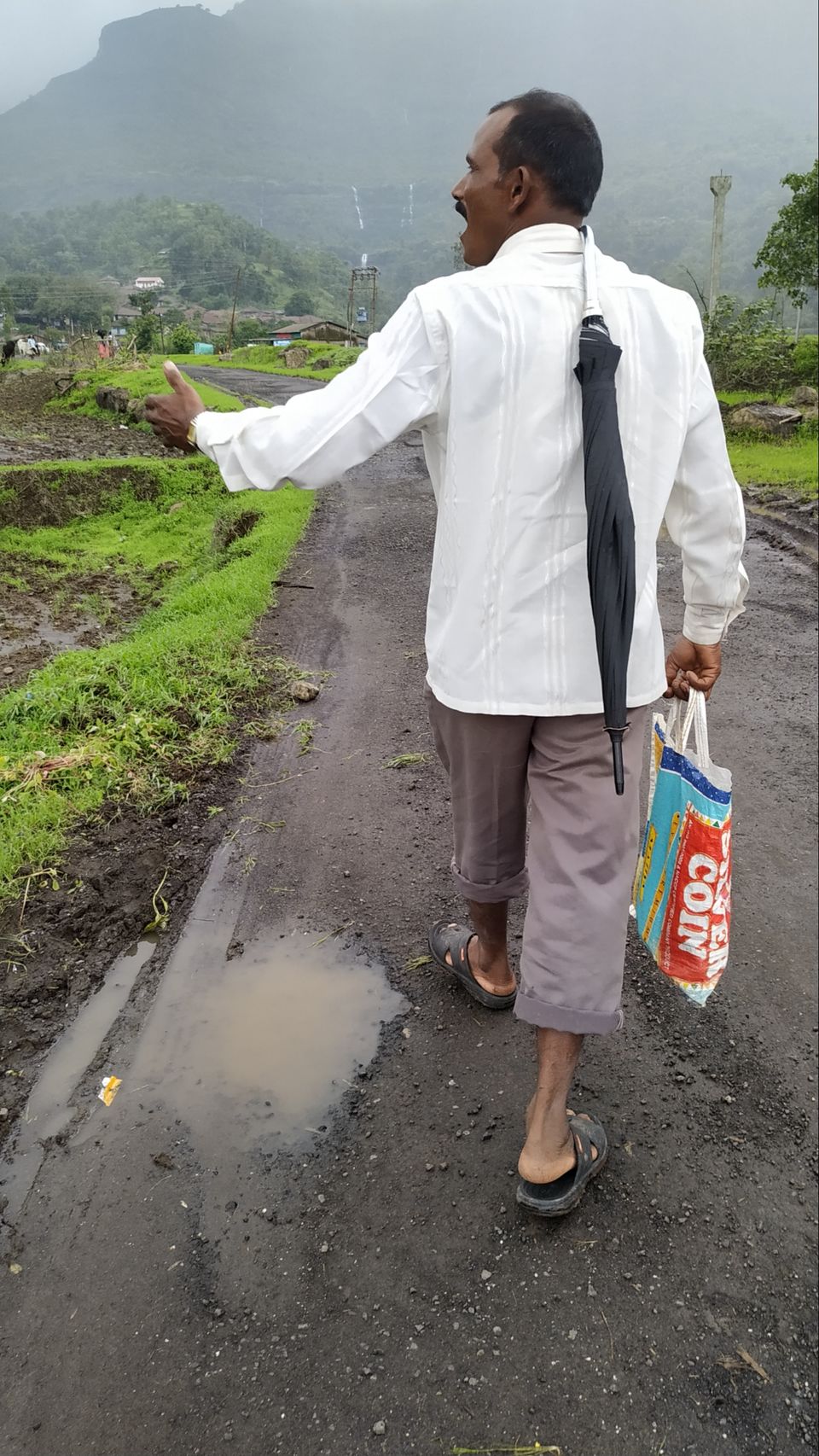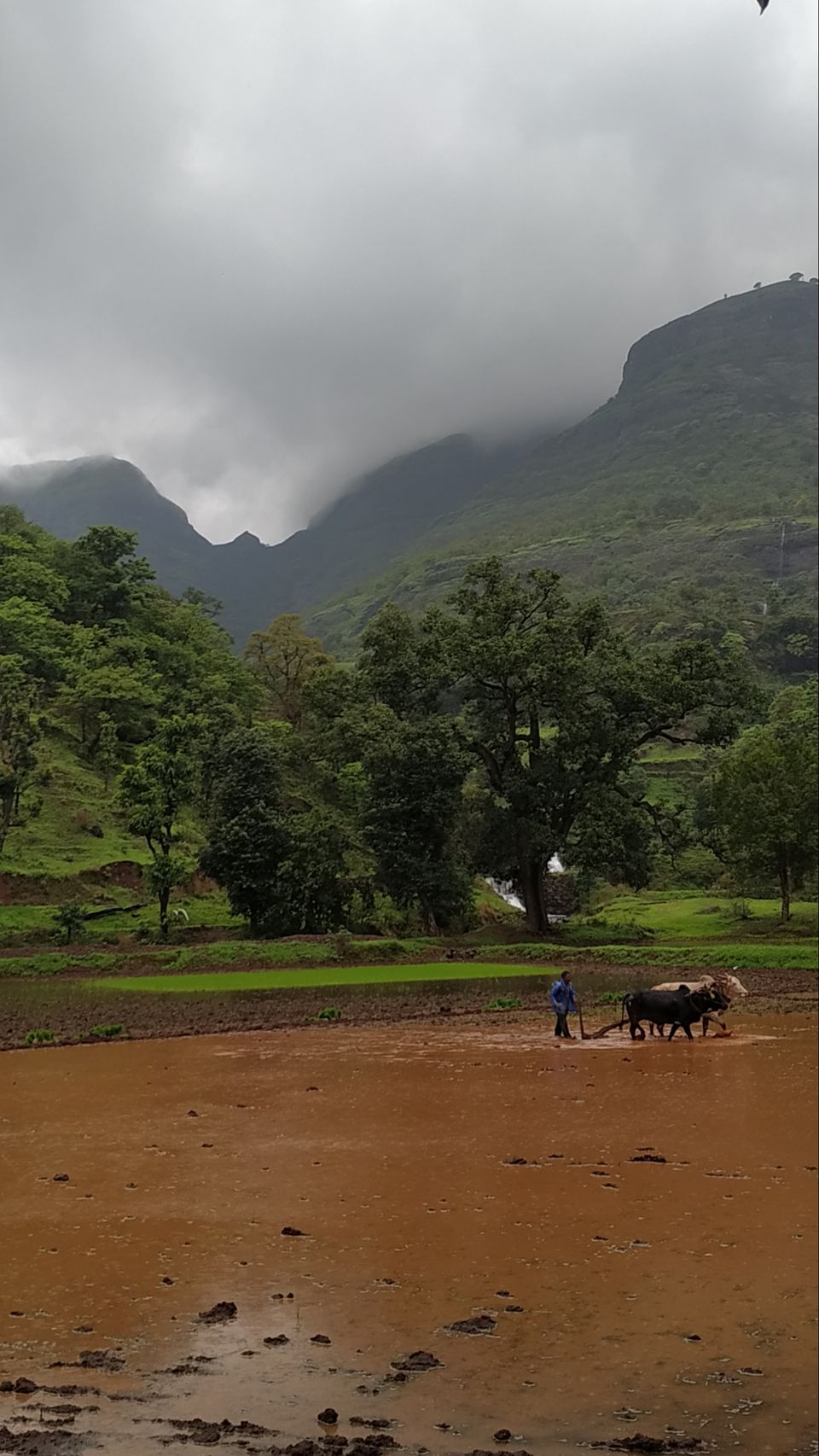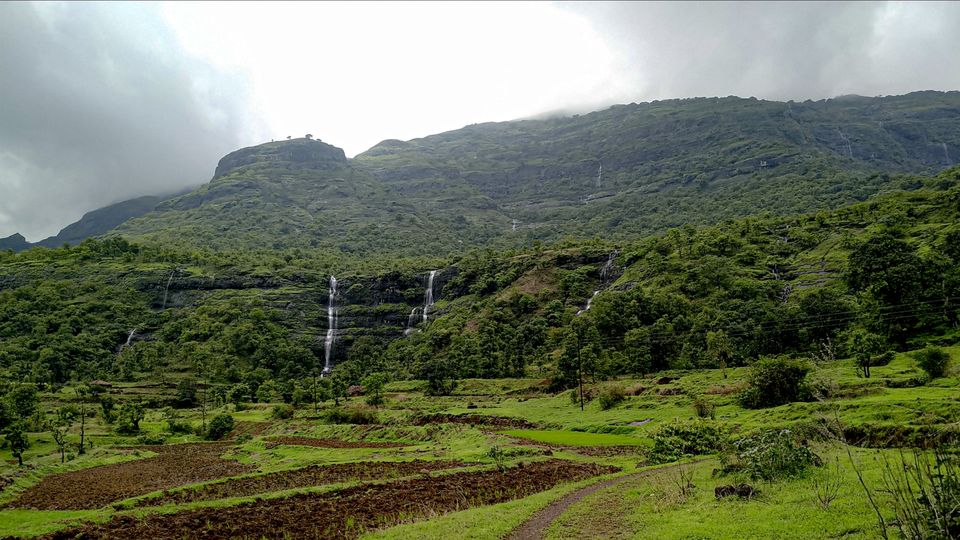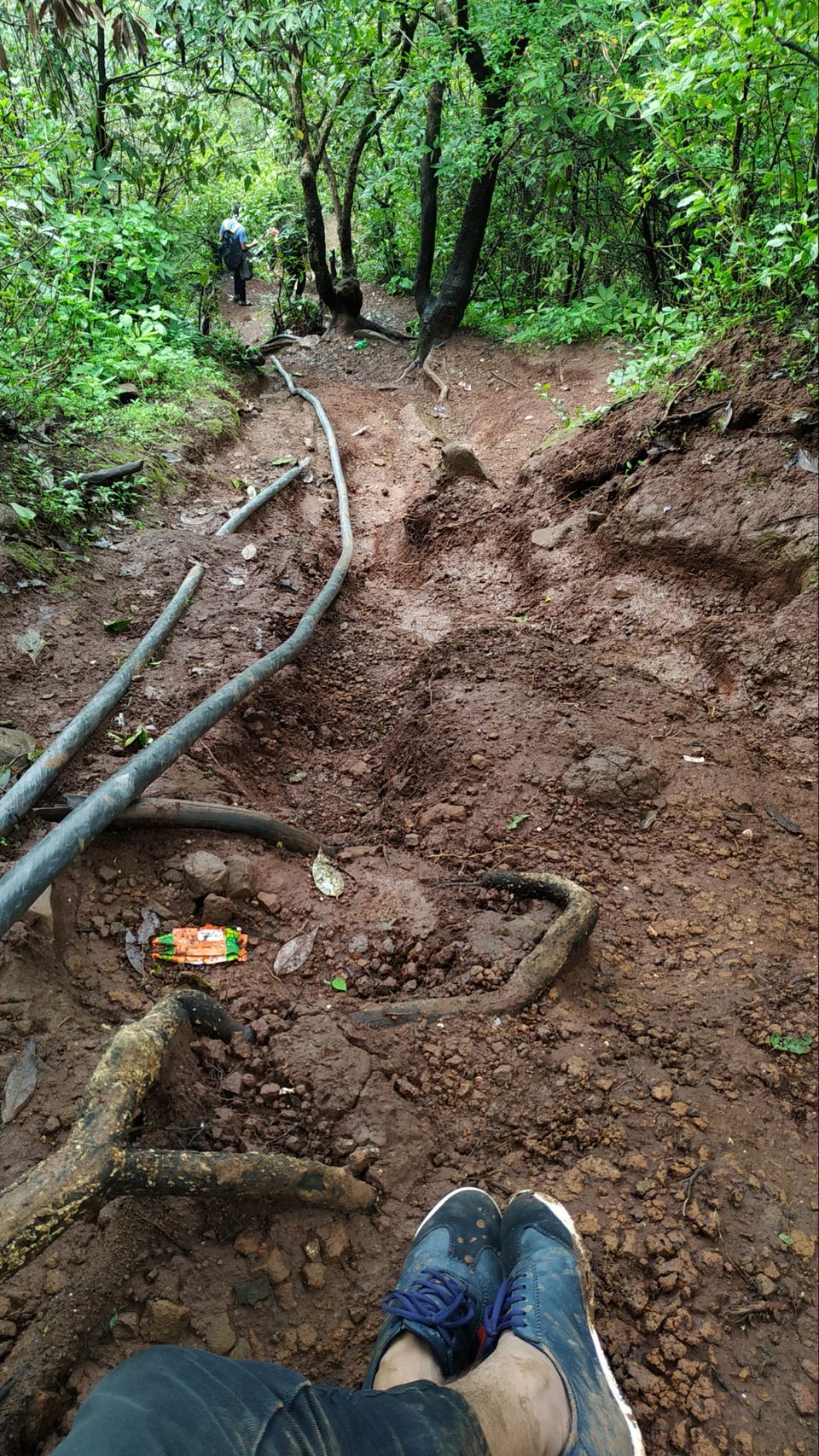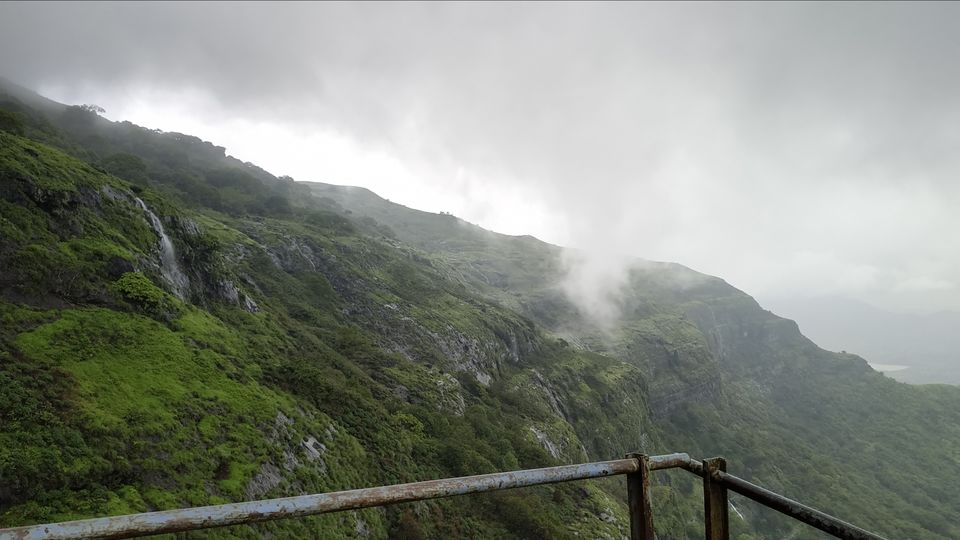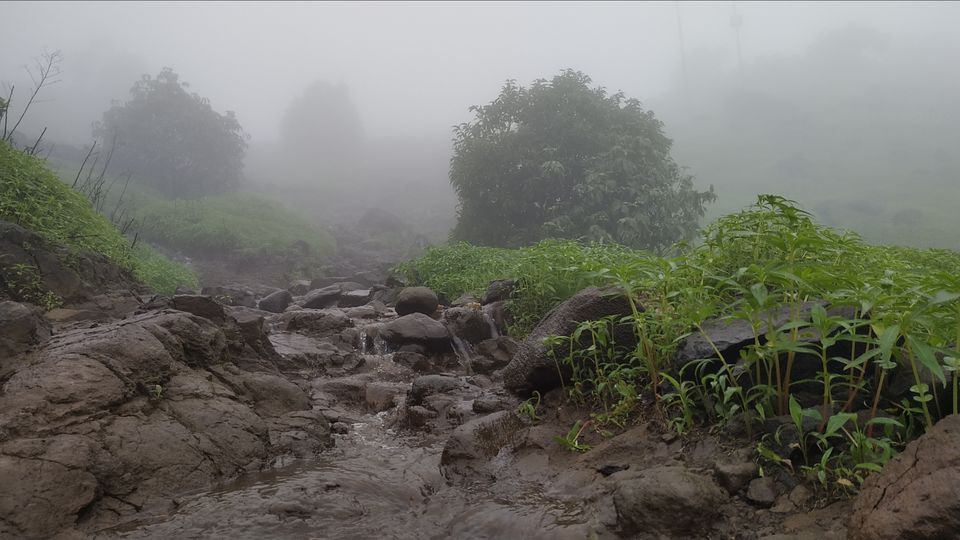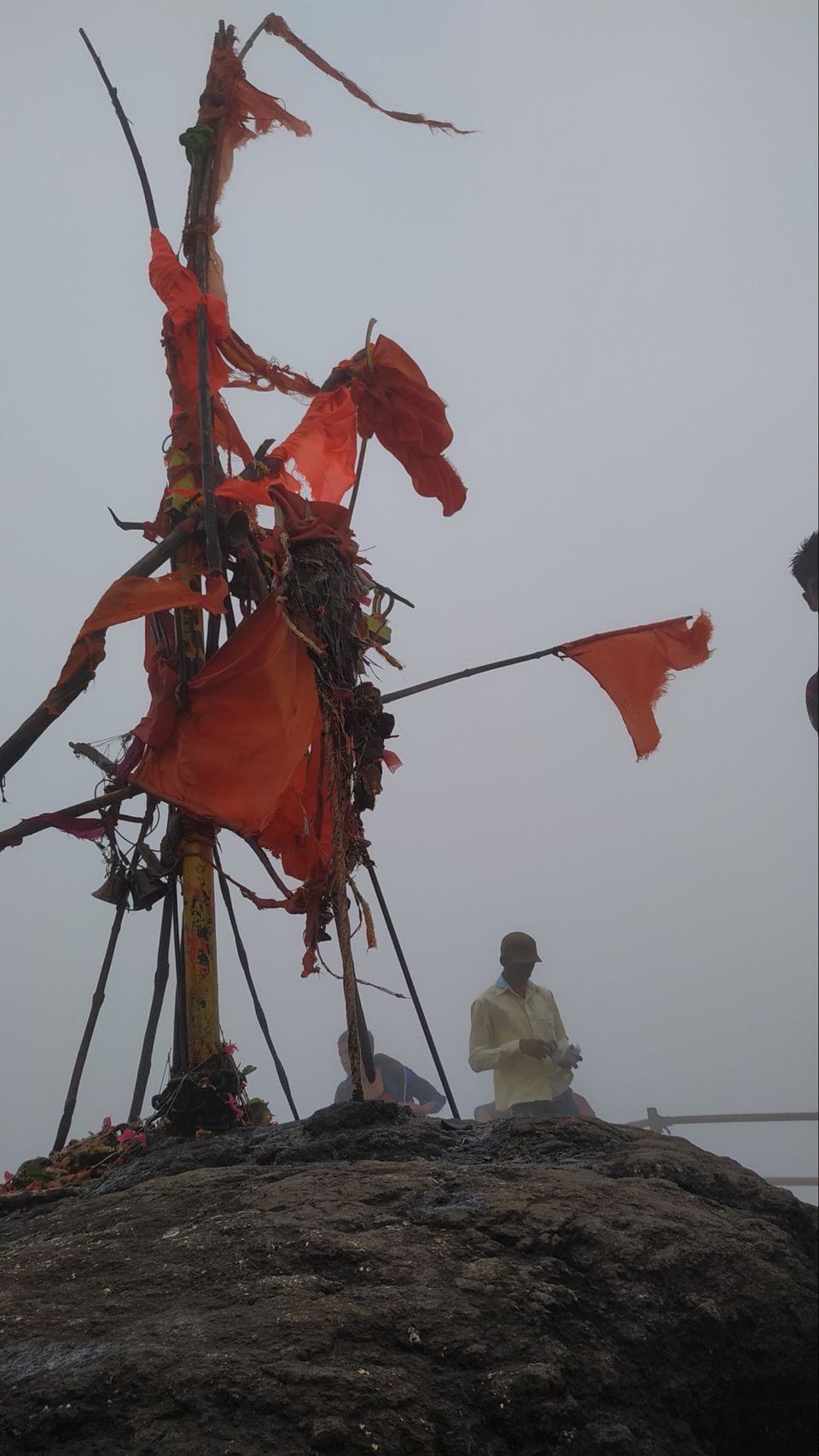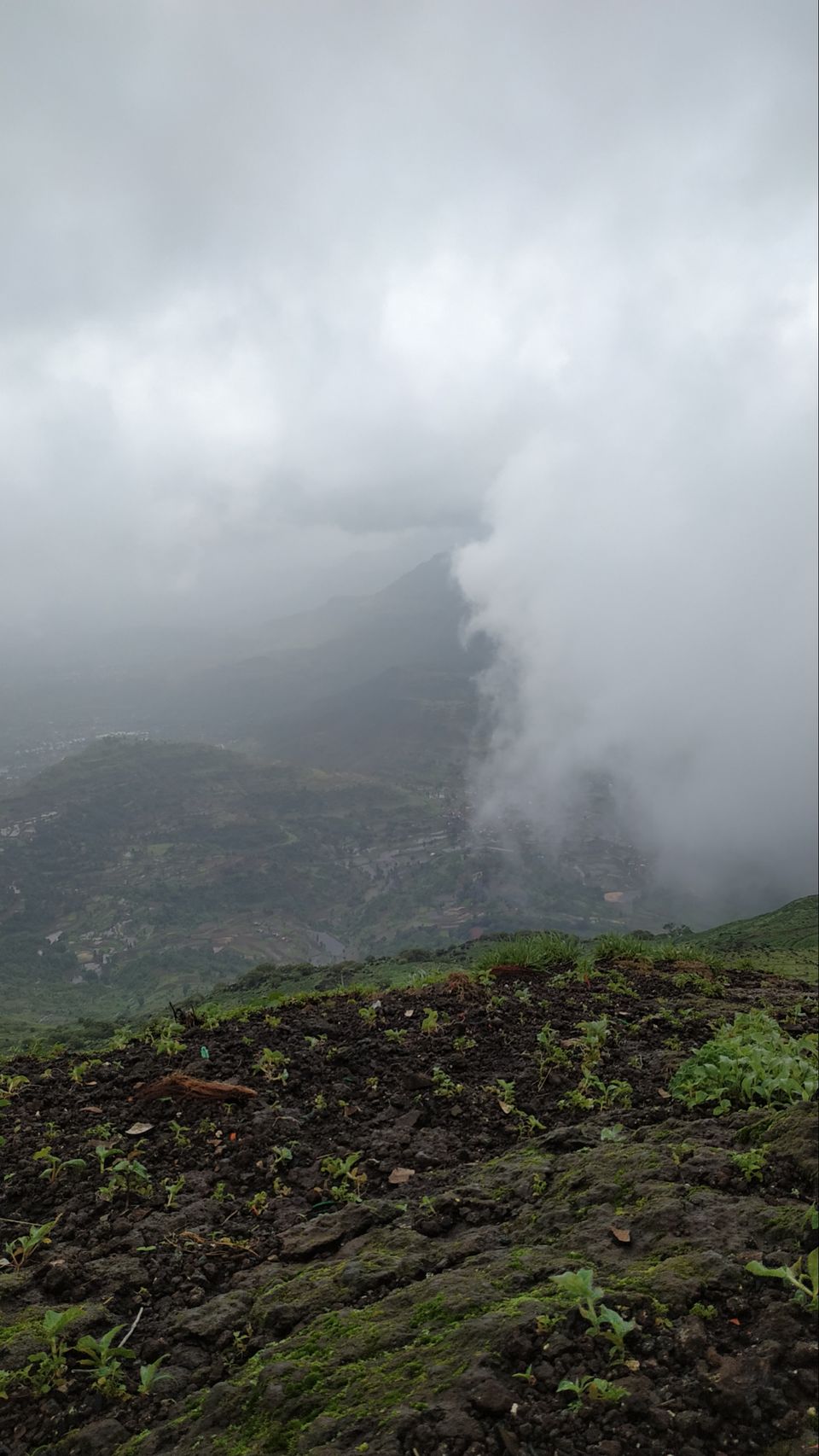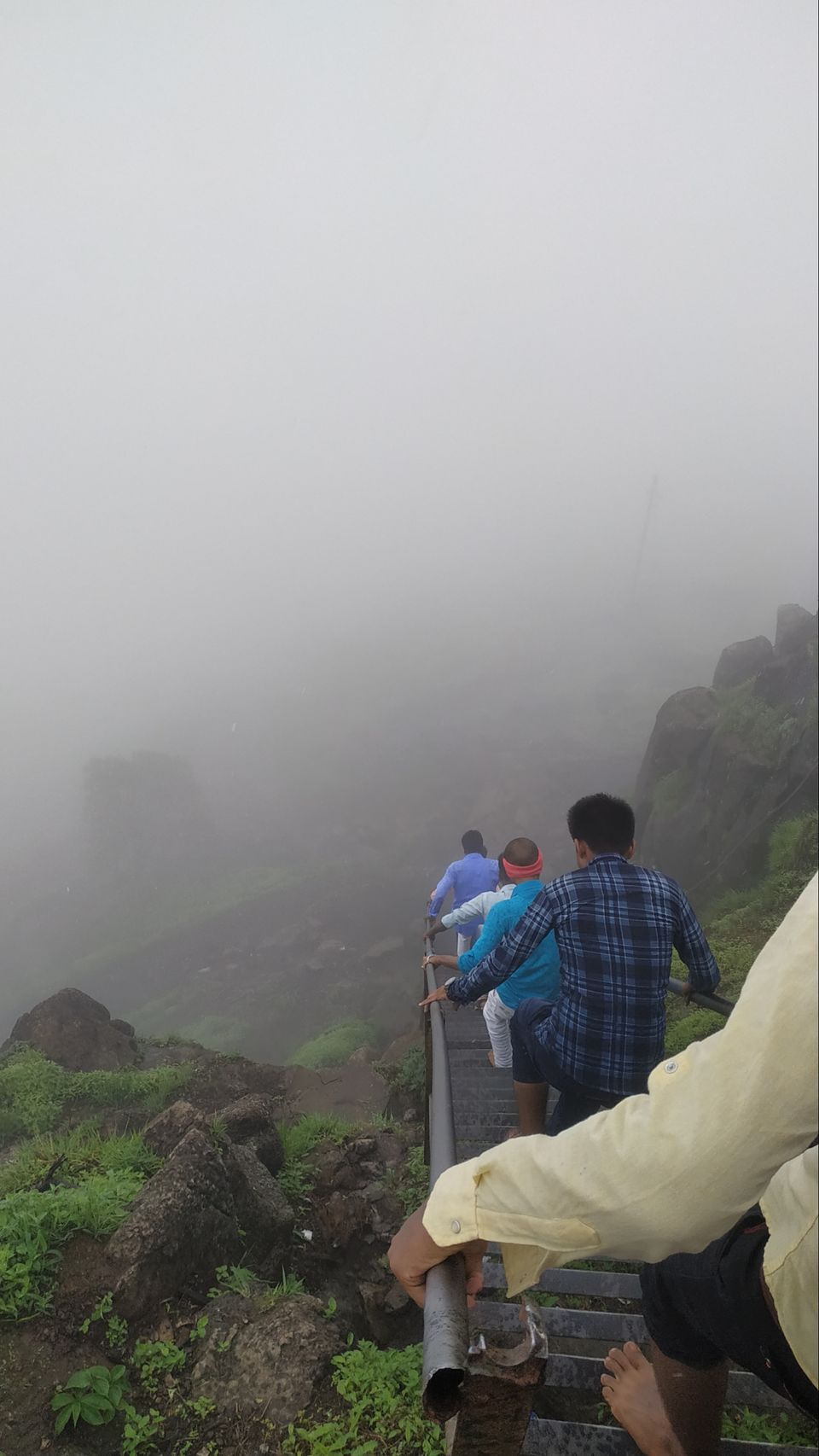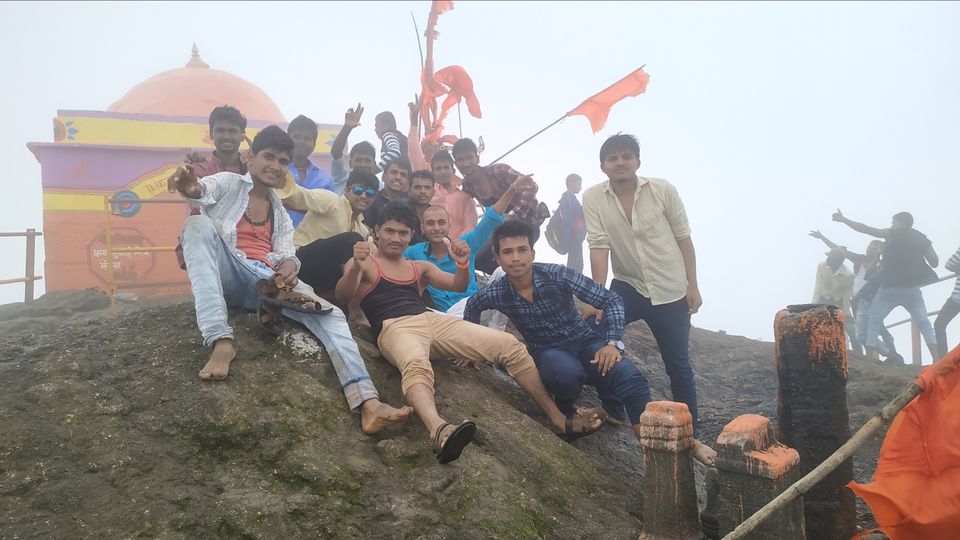 So the next day started with little rainy drops and after that the warm sunrise.I had rented the vehicle for the waterfall to enjoy my journey with peace and the amazing roadside view.The marvelous view you can see in the below given pics.Get to the spot,the falls were so beautiful like the milky Way.There were two falls,we can see them by standing on the platform above the falls.Local people's were telling that some of the scene's have been shooted under this falls.I wanted to go down but was not having time for that.So kept that for the next trip and started my journey to Amdabad.Got local train to dadar and from there to Ahmedabad.
- Best season to go is obviously monsoons but if you want to do camping above the clouds then summer is best.
- Cost from Ahmedabad to Ahmedabad for solo in train:
Traveling:Train to dadar 200₹
Dadar to kasara 45₹
Kasara to akole 30₹
Akole to bari 20₹
Same for the return journey.
- Stay:Hotels in bhandardara will cost you 4000₹ for one day,i you want do the expense and want awesome view then take the MTDC resort near the bhandardara dam.
And if you are solo budget traveller then i would tell you to stay in one of the room of the first of bari village.It will cost you aprox 500₹.
- Food expenses:
There we can get vadapav and bhaji easily and fresh,and for breakfast pauva which will cost you 10₹ for each item.
For lunch 100₹
Dinner 100₹
- You can also travel through bus.For that you have get the bus for nashik or shirdi and from there akole or kasara.And if you get the bus of akole from nashik or shirdi then you will get direct bus to bari or locals,and if you get to the kasara then take bus to akole and then to bari in bus or local.
- Trek difficulty:It would be hard if you are a smoker but if you had aim to reach then you can do it anyhow.Otherwise it's high but one who is not doing gym and exercise can get to the peak in aprox 4hrs and 2hrs for return.
- Note: If you are going in rainy season then take raincoat if you want to be dry and polythene for your phone.
Don't drink water while going up.Drink water after getting to the peak and that also after 10mins.I got this tip from localist.
Don't carry more than raincoat,purse,snacks and camera or phone,because it would be heavy while going up.Igonre if you are trekker.
Thanks if you are reading my trip,because the word's i write are the best moments of my traveling.