I woke up at 6:30 am and excited that when we will go madurai . At 4:30 , I went for bath and i came and ate maggi . My uncle said "to get ready we have to go at 6:30 , I am booking the cab" , then be booked the cab 🚕 , and we went to Yeshwantpur railway station and waiting for train . When we searched in Google about our train , it showed that the train is delay . After waiting 1 hour finally, we got the train and we sat comfortably . When the train got stop, my uncle went outside and bought three bottles of amul . After drinking that we managed our seats for sleeping . When I woke up, I got suprised when I saw mountains🏔️ and 🌴coconut trees , I asked my uncle that" where we are" ?, then he said we are in tamil nadu . At 10:30 the train reached at MADURAI , when i saw the city , what a clean and awesome city! my uncle booked cab , then he dropped us, where we said him to drop . After reaching there , we didn't find our hotel , after walking 1 km we reached our hotel name " sethil residency ". My uncle had the words with the leader of hotel . An assistant of the hotel took us to the room and said that, if you need something then call me , i will give you . When we got our room , first we bathed and ate something and slept for 2 or 3 hours. At 3:30 evening we dressed up and went to "MEENAKSHI TEMPLE " on barefoot . At the entrance we kept our phones in locker . At 500 m we found one checking area, where the police is checking , from there we passed and we entered in meenakshi temple . Then we took a special entrance ticket from the counter, and went inside the temple , there we saw big - big pillars and a big wall , meditation hall . I got surprised after seeing the sculpture and all statues . We also bought Prasad and some pooja ingredients for worship the god . After seeing all this we came back to our room . When we reached in our room , my said me that " come we will go to banana🍌 market , where we will find 16 types of bananas.My uncle said my grandmother " that you rest here , we are going to banana market , we will come soon , after saying this we went . When we went there , what a great place it is ! My uncle asked my grandmother to come here, because she will fine good here . We walked all markets , Streets , and shopping malls near us . After doing all this , we went to restaurant and ate idlis and various types of chutney . We said to pack 4 idlis and all types of chutney for grandmother . We came to our room and gave the packed food to grandmother . She ate the food , before sleeping we ordered three cups of tea . We gone for sleeping , but we are not getting sleep , after 2:30 I slept .
We woke up at 5:38 am and was ready for going to rameshwaram . We went thier and started searching for our train . At platform no 5 we got our train name " rameshwaram pass " we sat comfortably . After 2 hour I saw that the huge and clean sea . When i saw this , i didn't wait , took my phone and started shooting videos . What a clean and huge sea ! I amazed to saw that everyone was taking videos and photos . I also saw the steamers and boats🛶 which was helpful to the people for catching fishes. After seeing everything the train reached the Rameswaram station . We booked an auto and went to " HOTEL BRINDAVAN RESIDENCY " . What a awesome hotel from outside and beautiful from inside .
Then we ordered curd rice and ate , after that we slept for 3 hr and woke up at 2:30pm . We went to restaurant for eating and the delicious mushroom sabji . After eating that we came back at hotel and then we went to Rameswaram temple .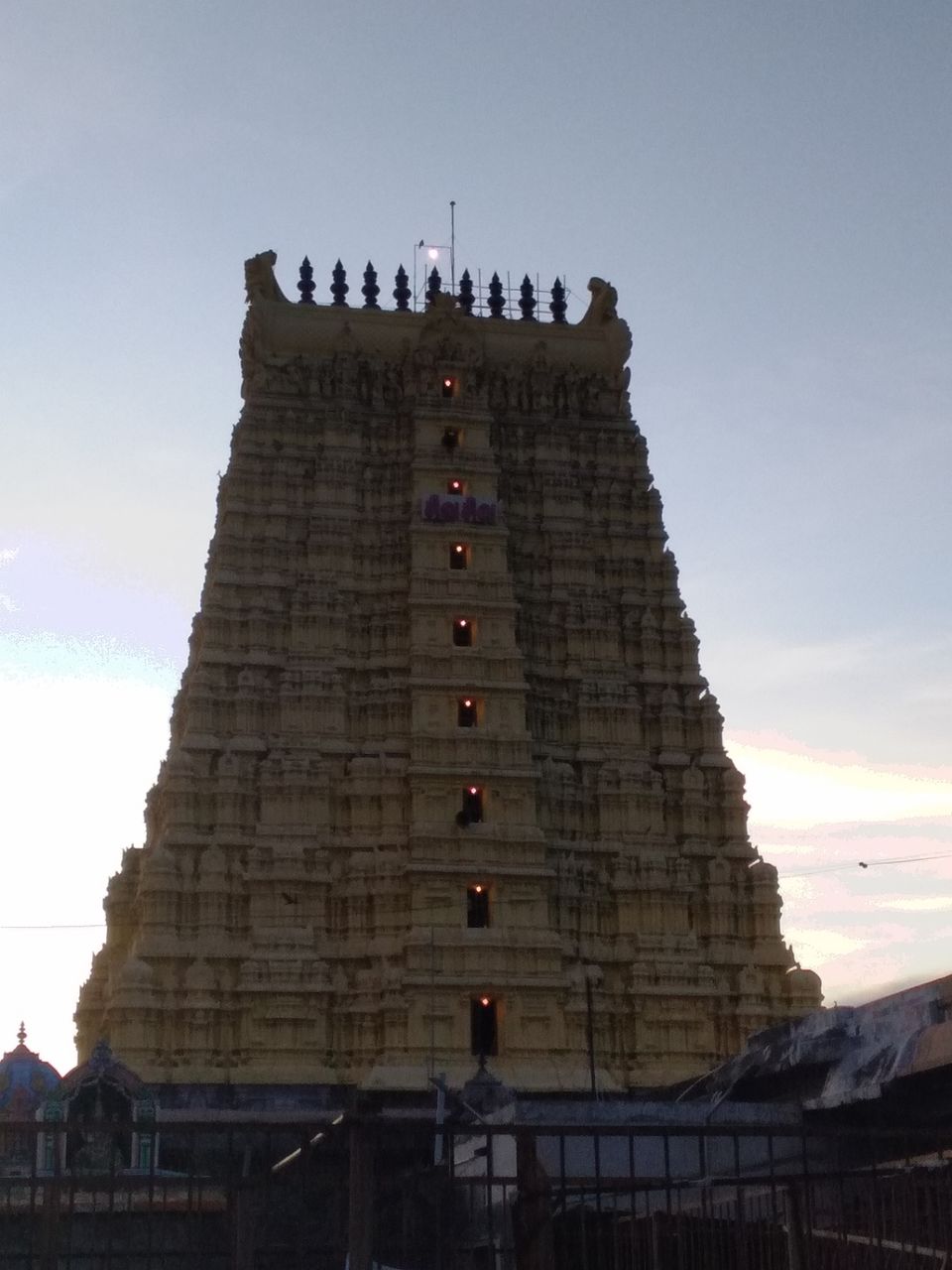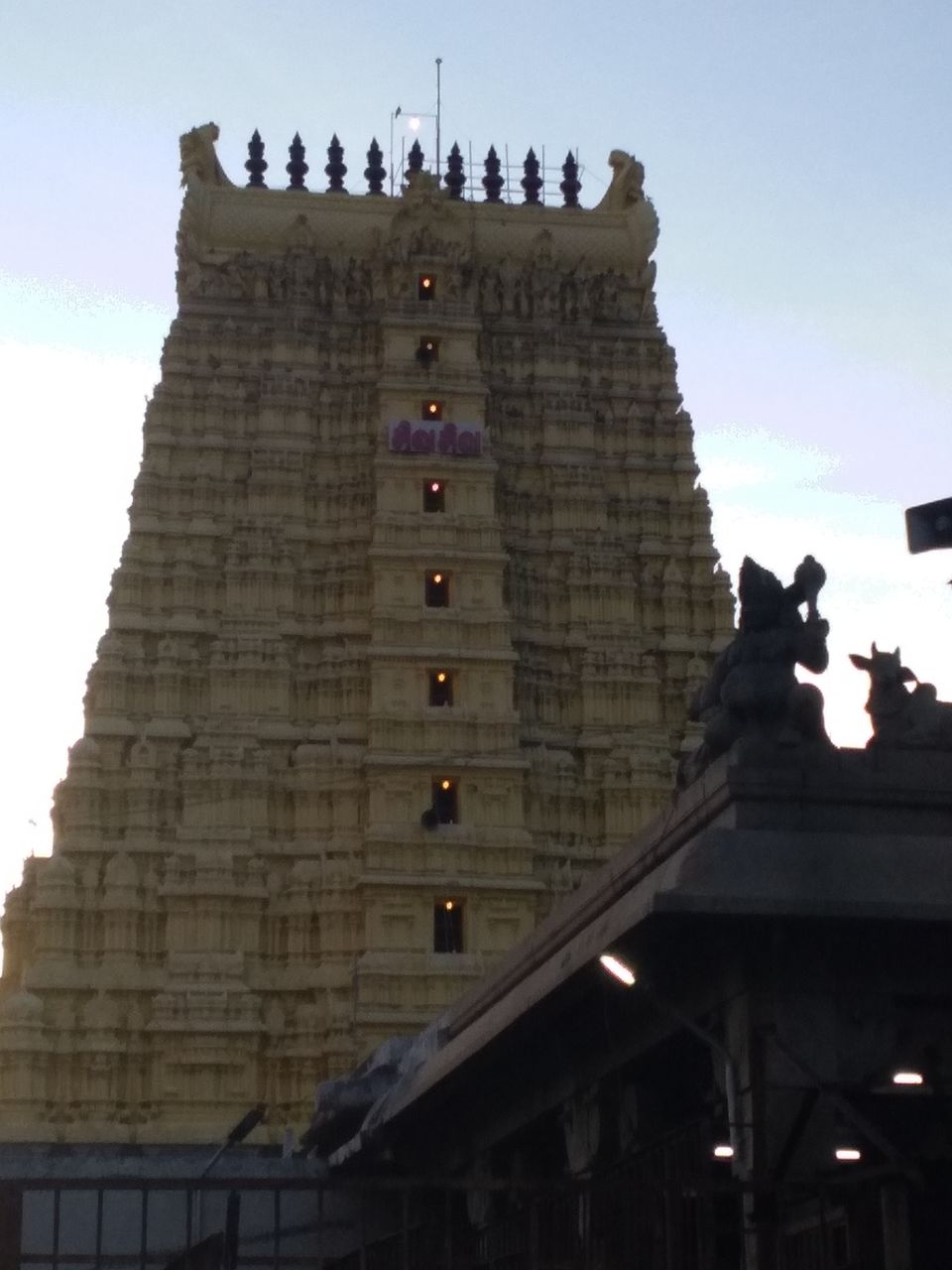 Inside the rameswaram temple , we bathed 22 times , that is called kunds . After bathing we wore our new dress🎎 , and went for god's darshan . We bought Prasad and some photos of God like lord rama, lord Shiva and shivling . After coming to our room , we took some rest and after that , we had our lunch. Then we watched t.v , played games and then we went to restaurant and had our dinner . At 1: 30 we slept . When I woke up I saw that , my uncle was packing, then I asked " why are you packing "? Then he said " we have to go to see some more great and beautiful places . After listening this , I became more exicted 🤩and thinking 🙄 about the places that where will we go ? At 11:00 clock we got ready and .My uncle booked an cab 🚗. The cab driver said that " first I want start with DHANUSKODI , where you can see the " BAY OF BENGAL " and " INDIAN OCEAN " , then we said ok let's start the tour of TAMILNADU . We started our tour . As the driver said that first i will go to DHANUSKODI , we went there . What a place it is ! 😗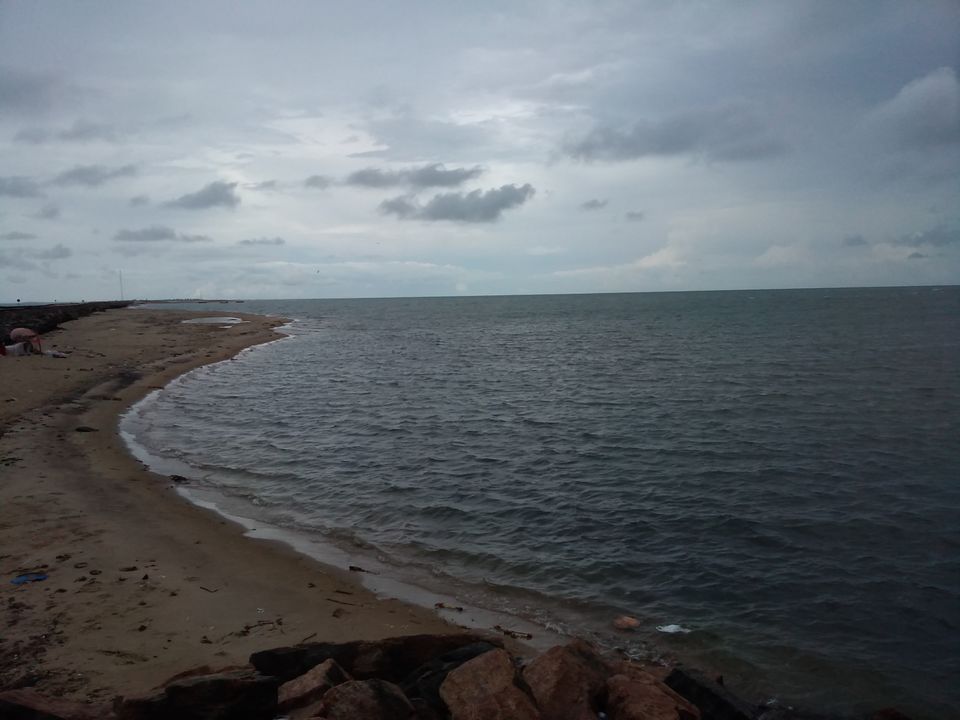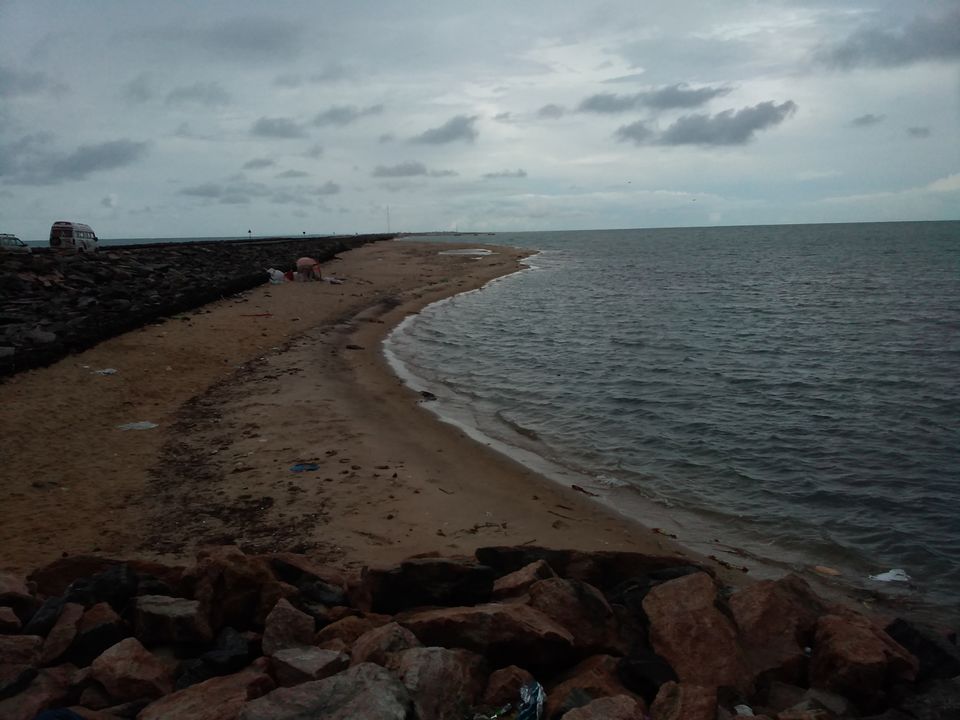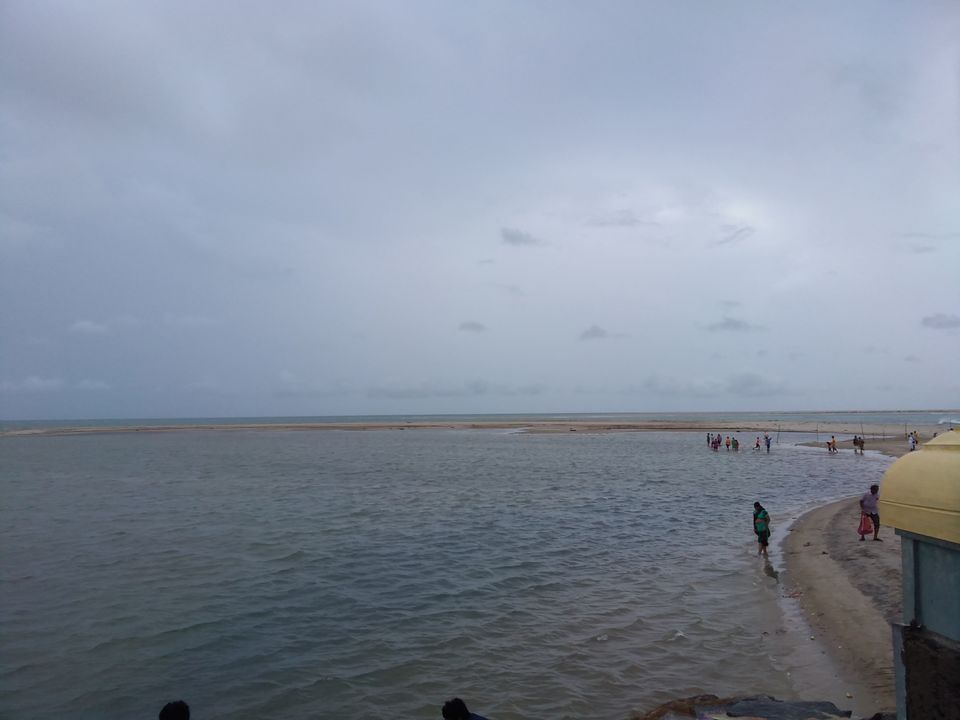 We bathed in the seas , beach is there . Then the driver took us to SHRI RAMA 'S TEMPLE . I did't wait , i took my phone and clicked some photos of ram mandir.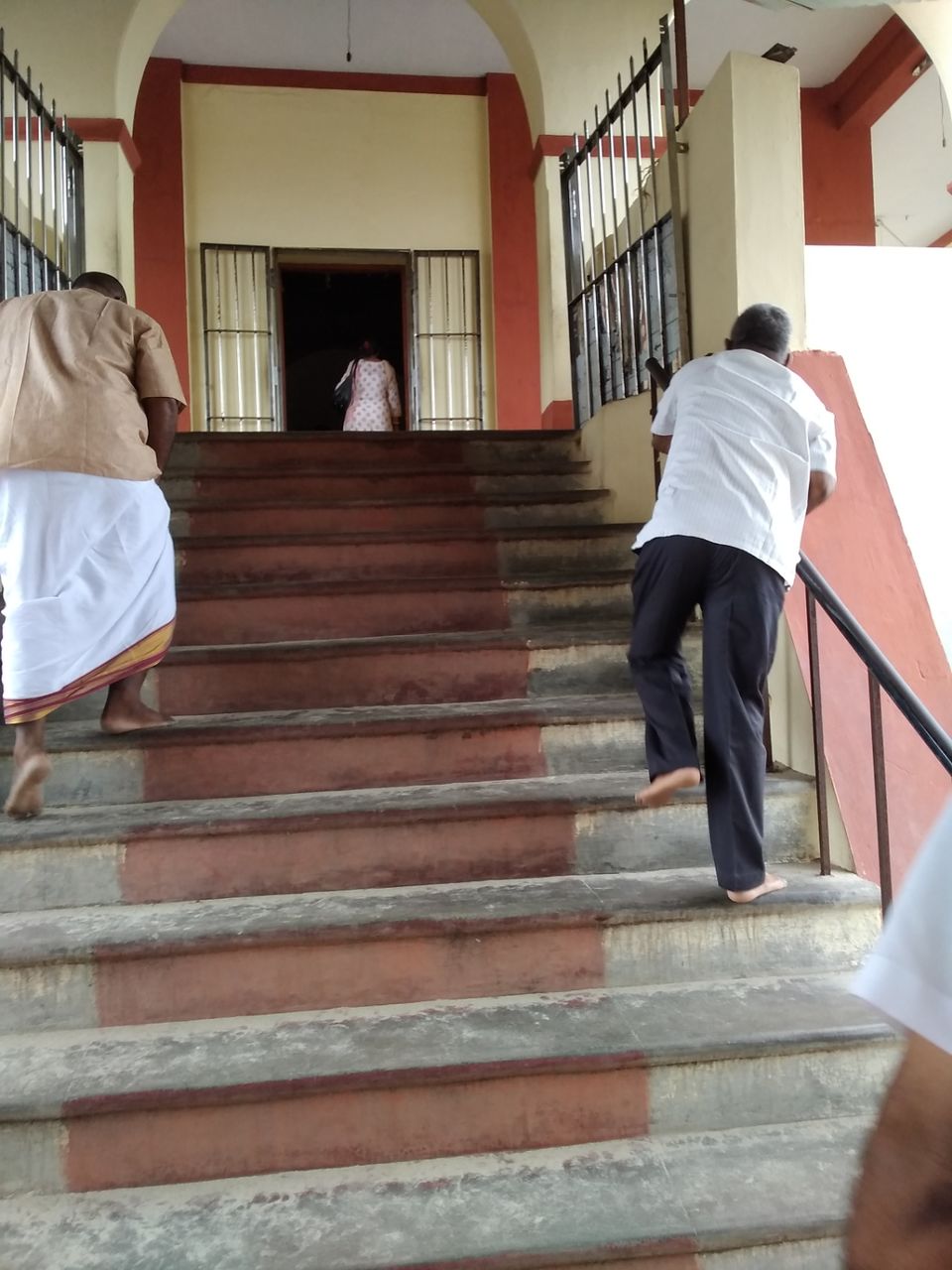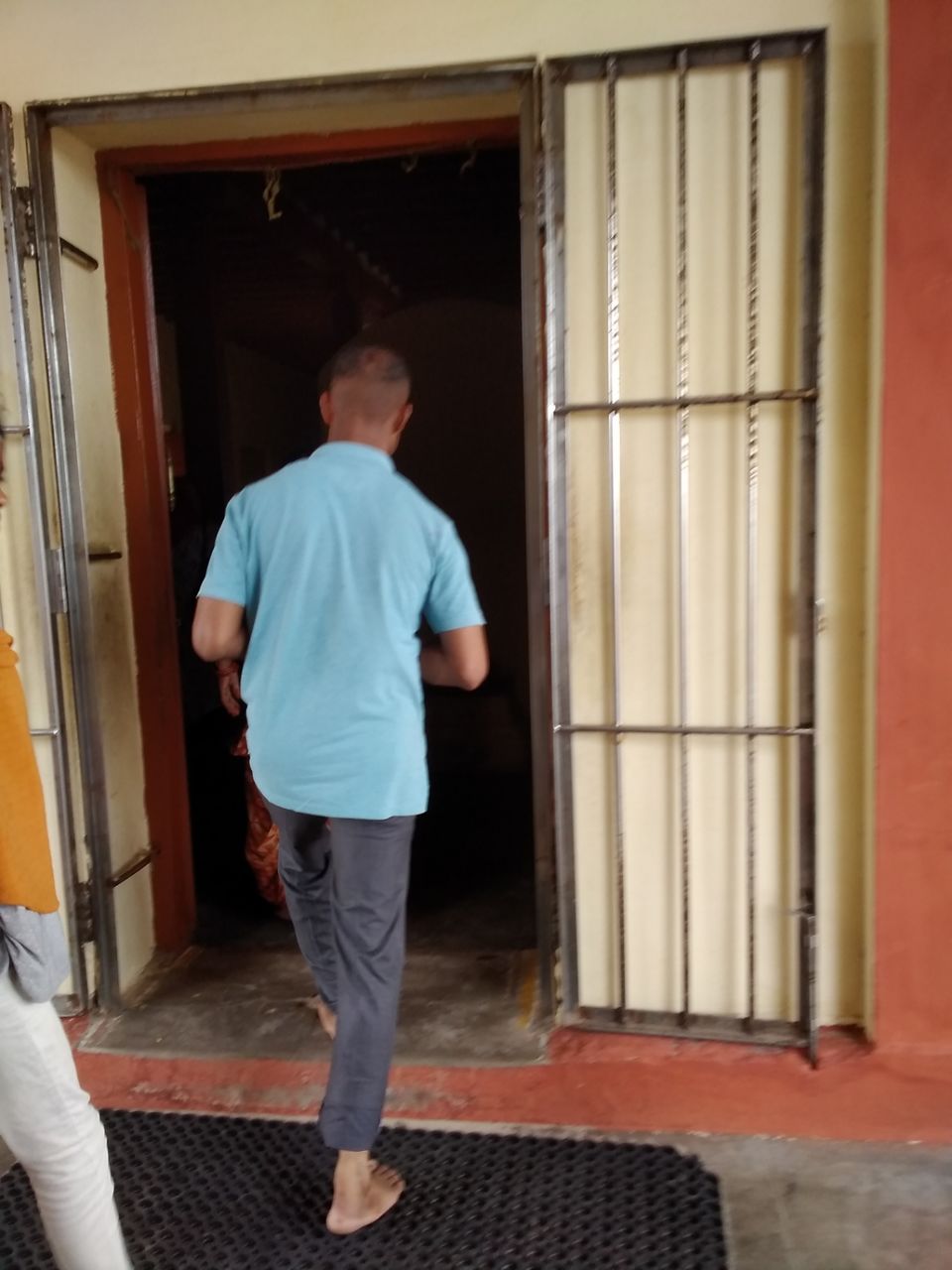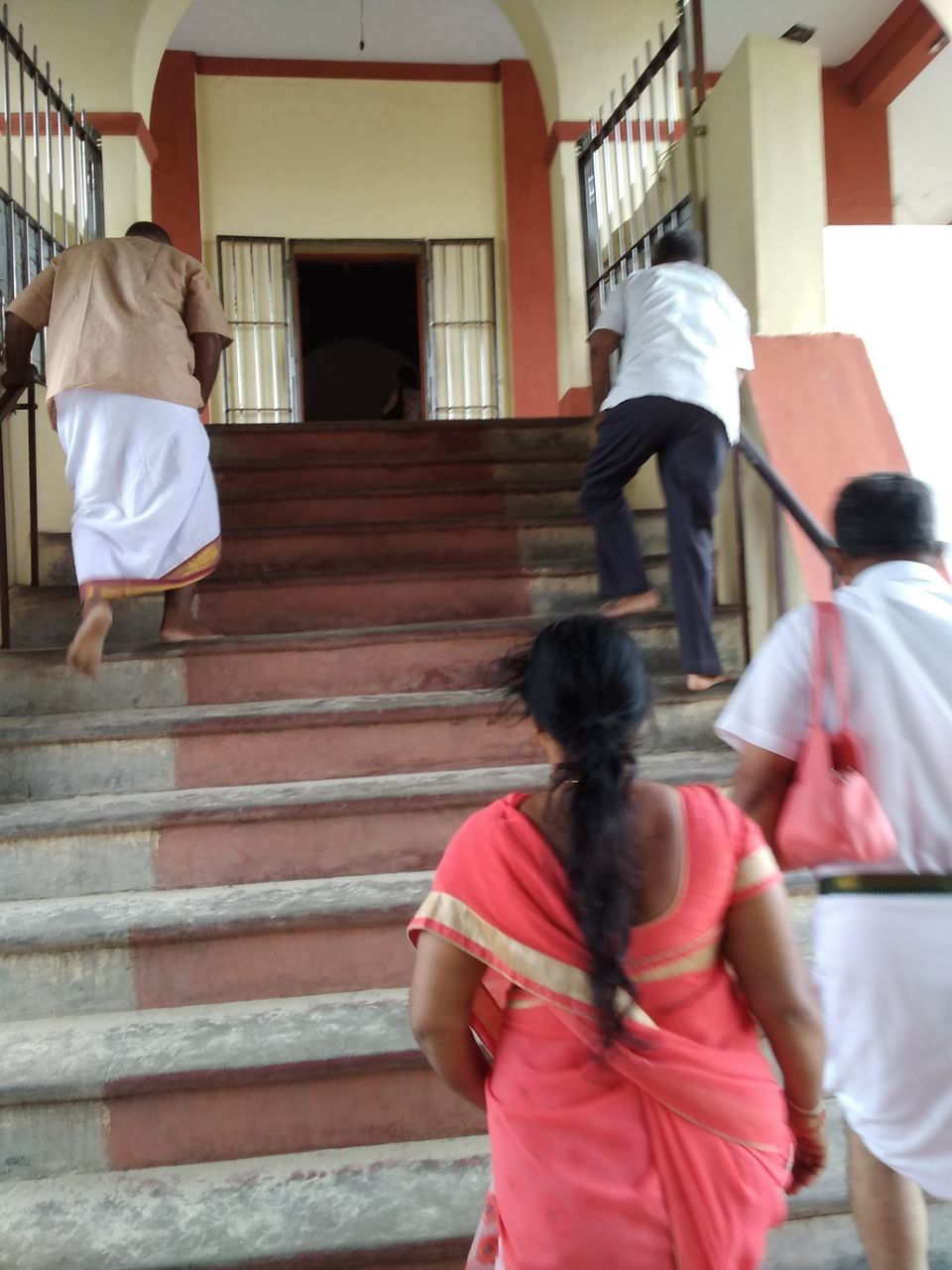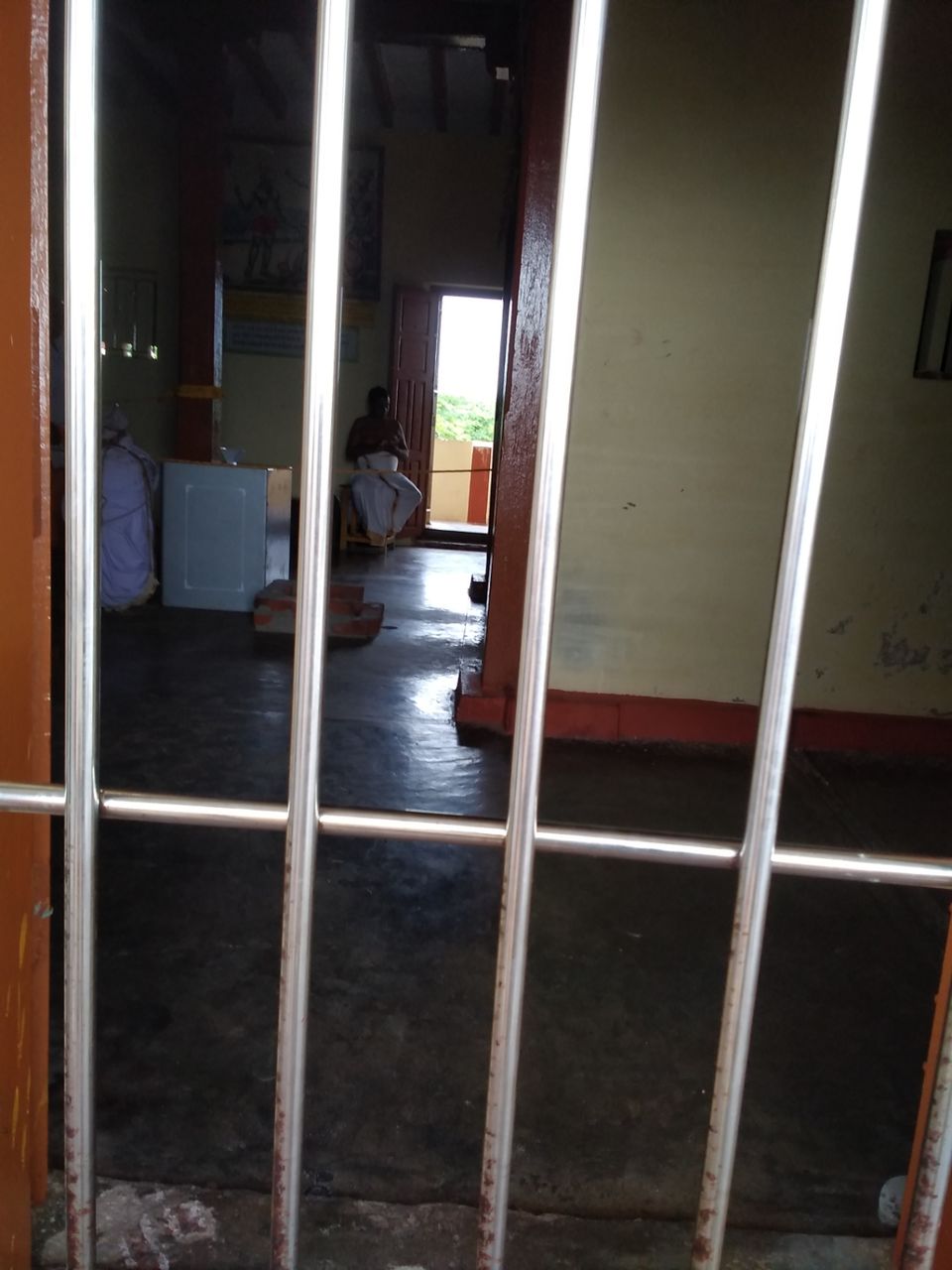 Today , on Wednesday, I heared that my uncle is planning to go to madurai and rameshwaram on thursday. When I heared this trip 🙂🤓, I became very exicted after hearing this trip. On Wednesday night , my uncle said me "to pack all the things we need to take to Tamil Nadu ". My uncle set all the clothes which I have to take , then we slept . When i am sleeping , in my mind I am dreaming that how will we go , how will be the hotel and how will be the places that we will see in tamil nadu .
We went some more temples and enjoyed very much .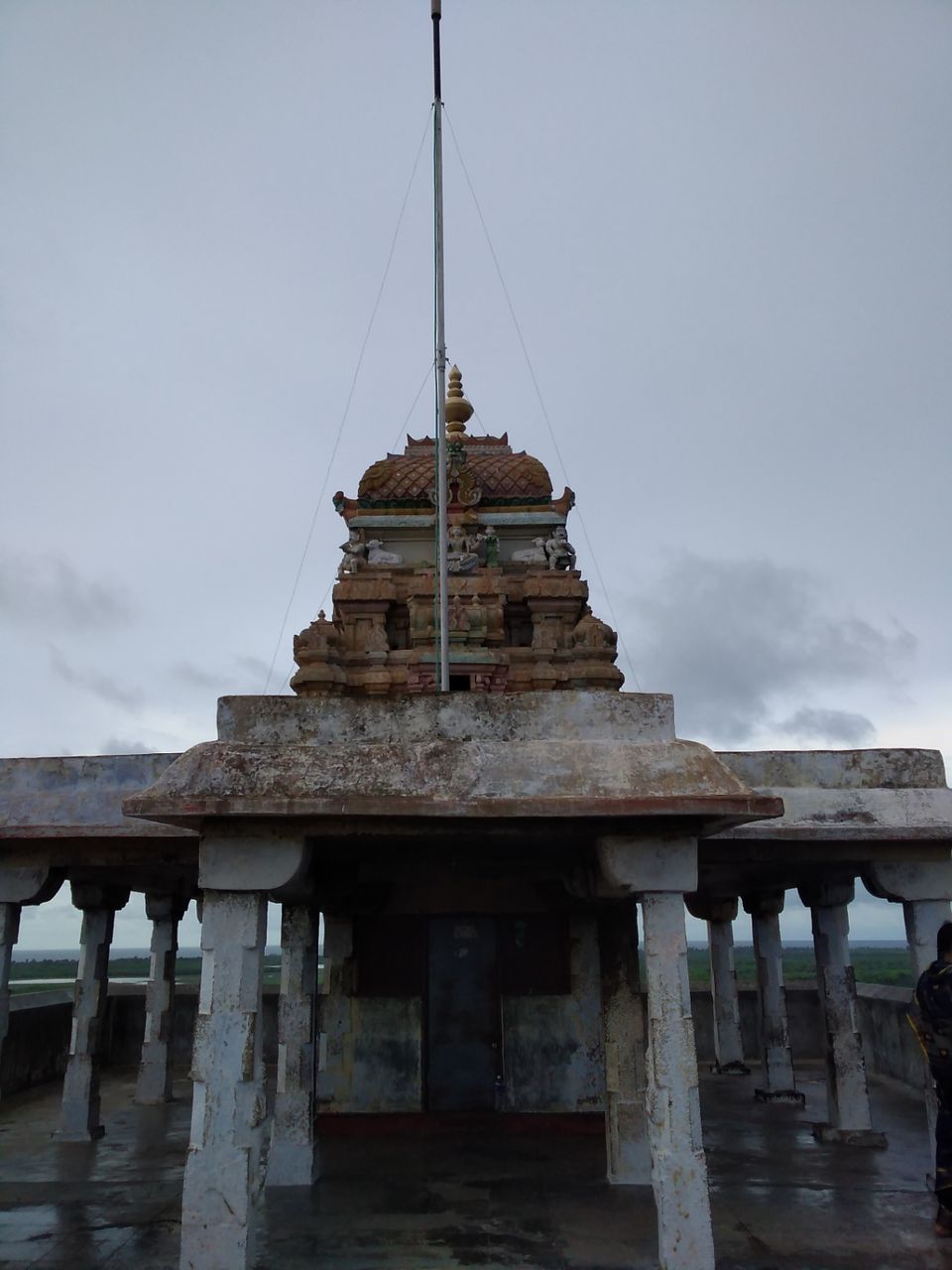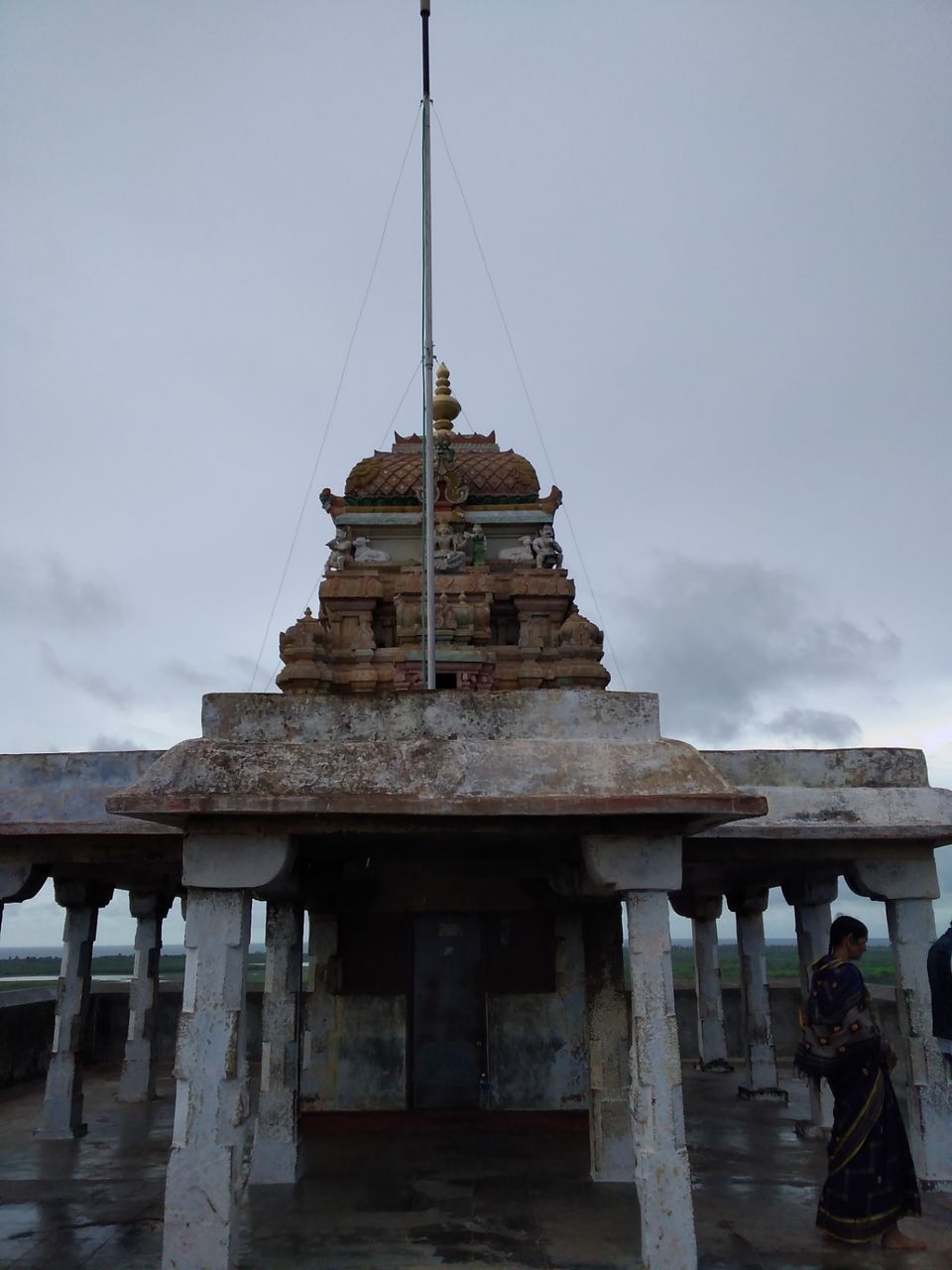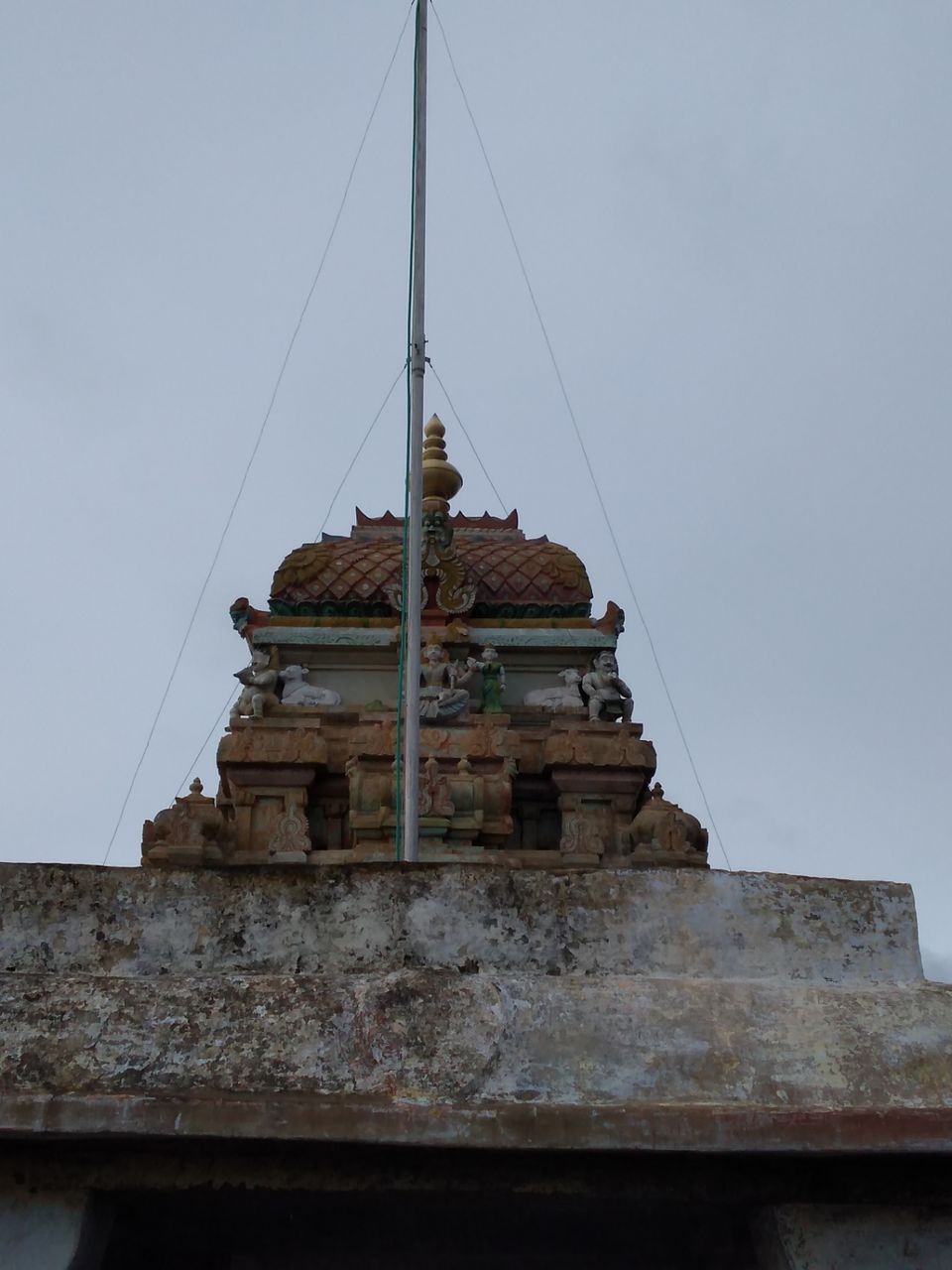 After clicking the photos , we went to the old church which was made by the British, but when the flow of Indian Ocean became very high , then the church broke into pieces , only half of the church is there to see .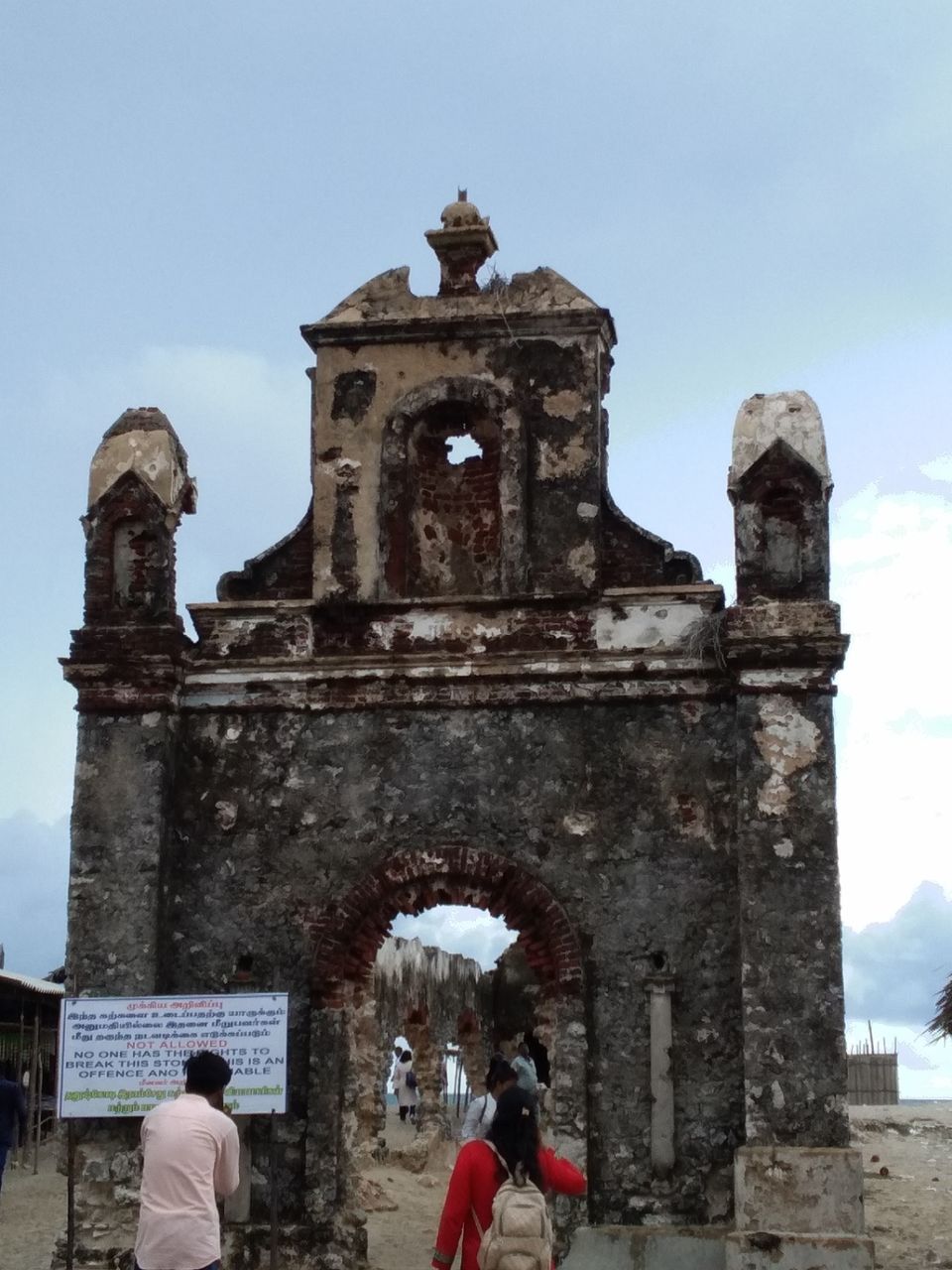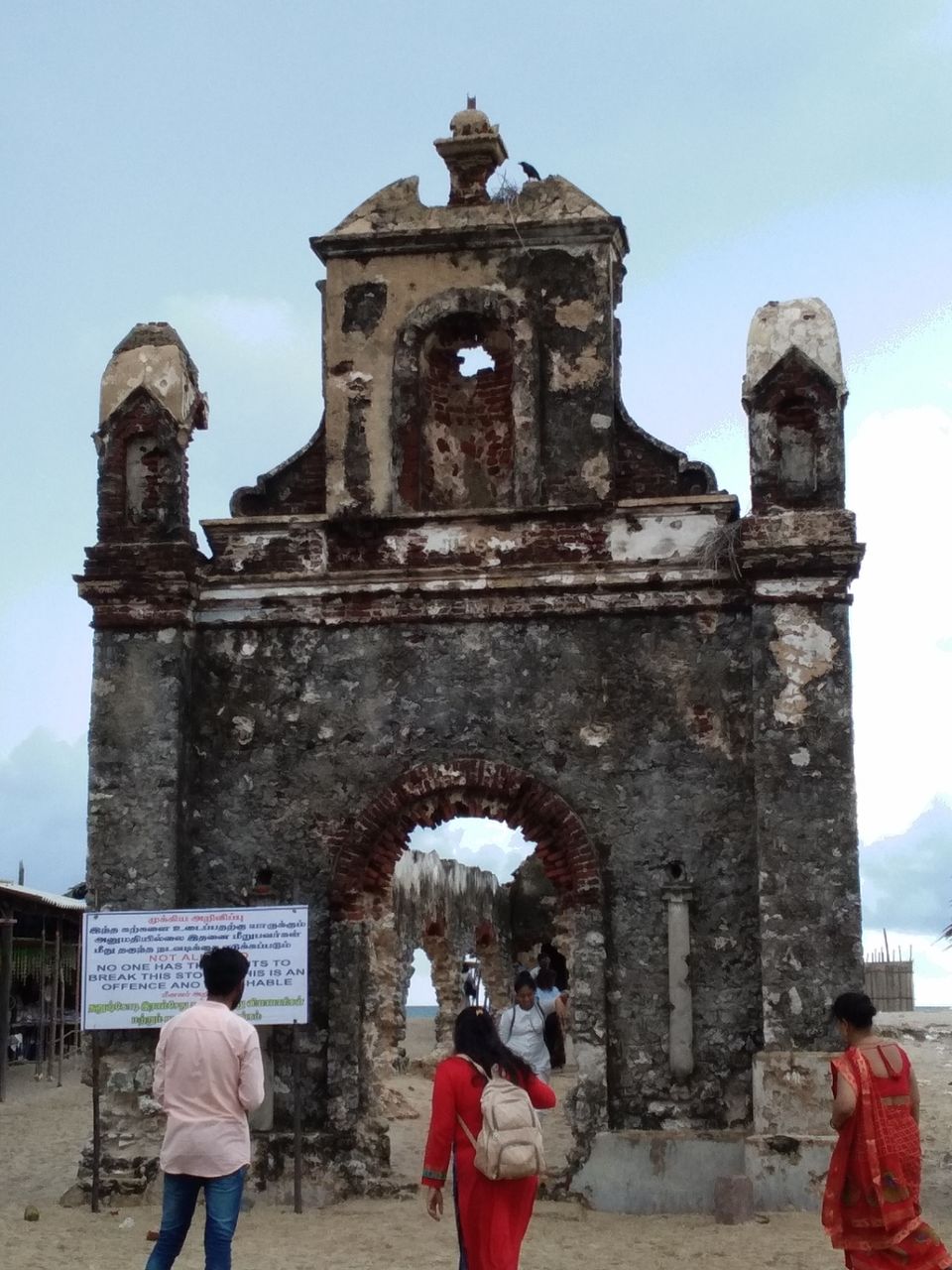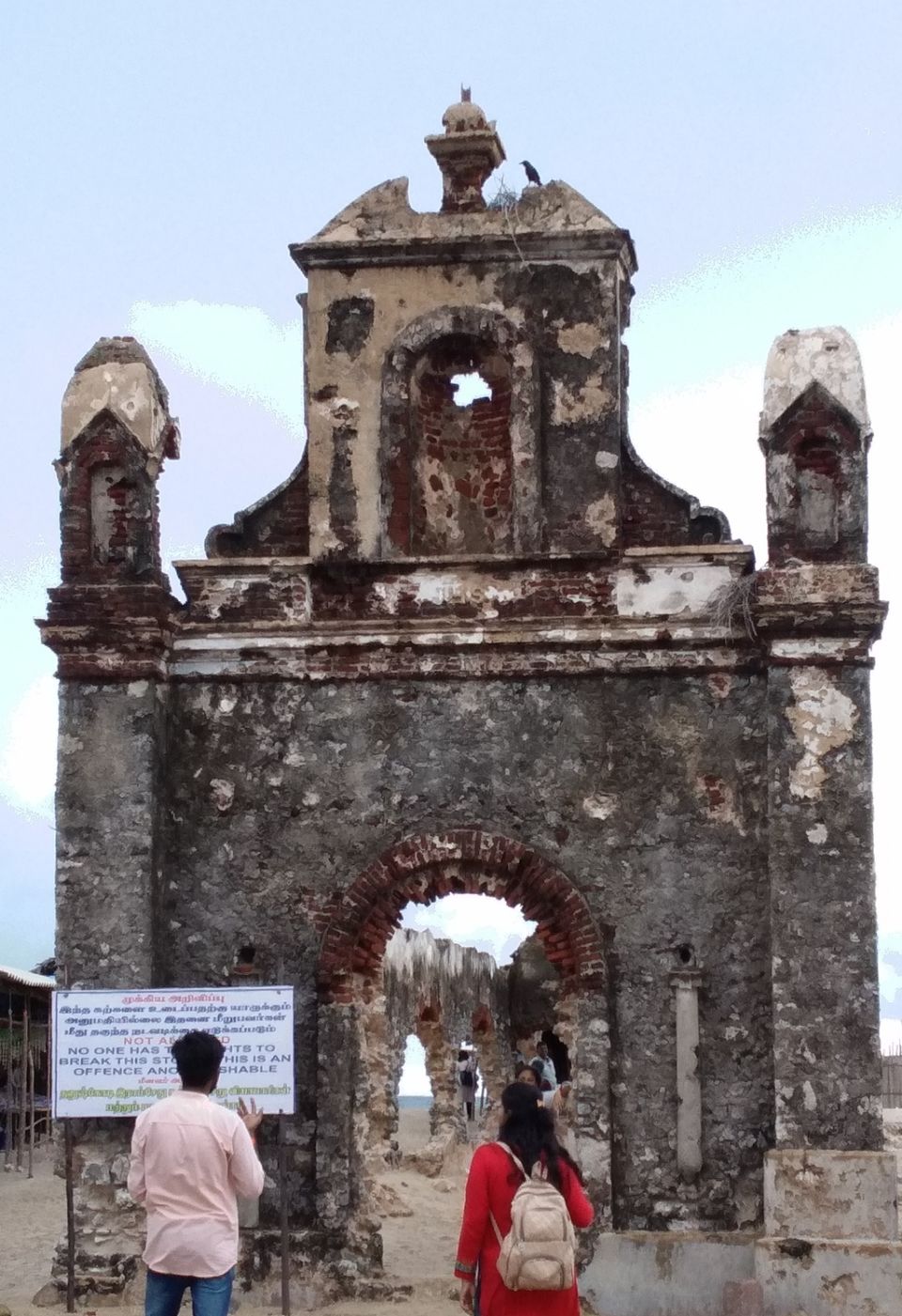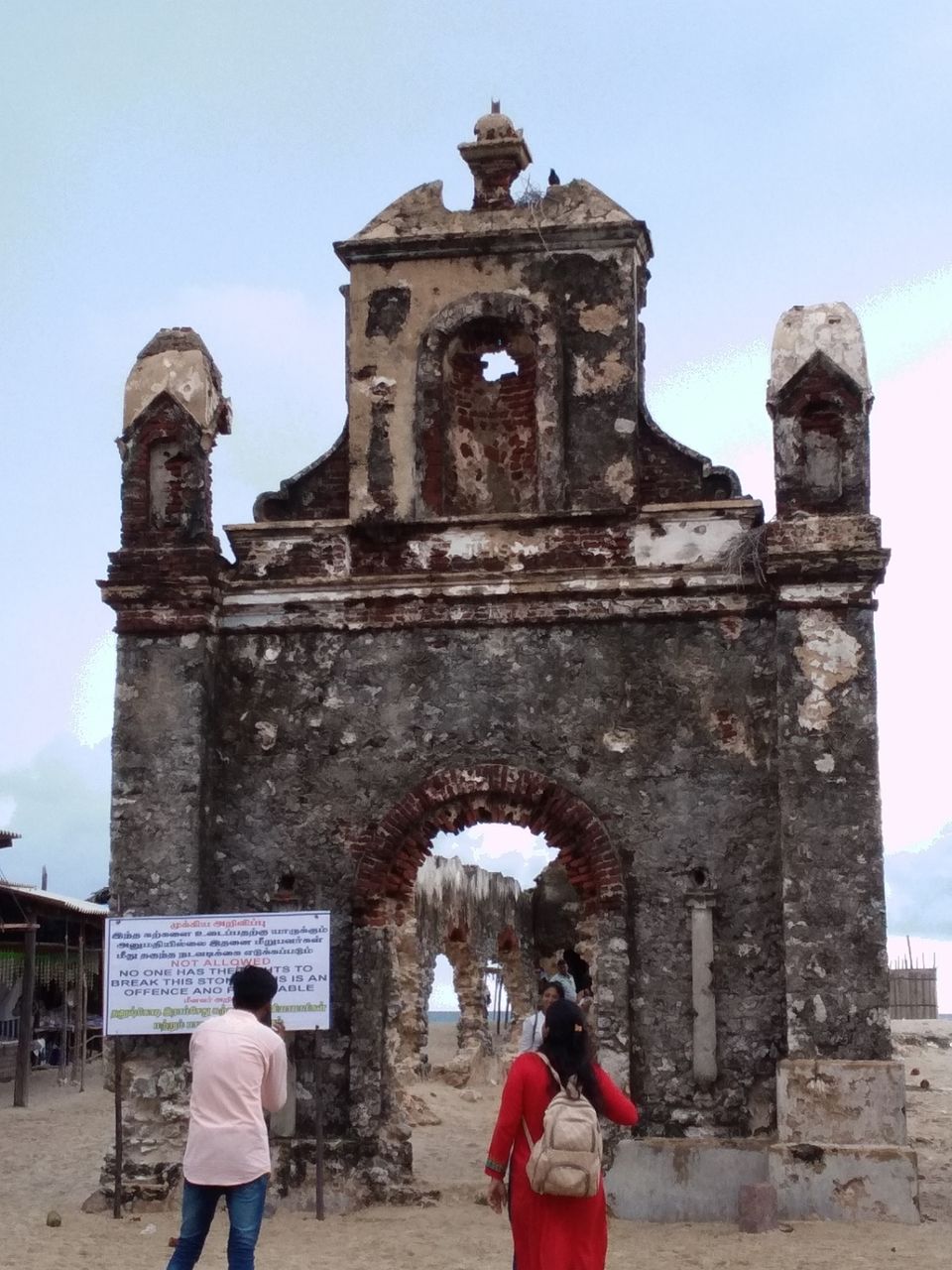 At last we decided to go to DR. APJ ABDUL KALAM'S HOUSE and MEMORIAL , which was made by the PM NARENDRA MODI . As we planned to go their , we went there , I saw an big building🏢 . We went inside and saw the childhood which was showed by the help of statues . They showed the full story that how our 11 President of died at IIM institution . After seeing this , we went DR. APJ ABDUL KALAM'S HOUSE . We went inside , on the first floor , full gallery was there about KALAM'S childhood and all dress which were wore by kalam was showed there and the achievements he did by serving as president , like
1- BHARAT RATNA
2- PADMA VIBHUSHAN
3- PADMA BHUSHAN
He also got awards from other countries as well . On 2 floor, only photos and pictures were there about him and family . After seeing the house frome everywhere , we went to railway station .
THANKS FOR READING 😄🤟