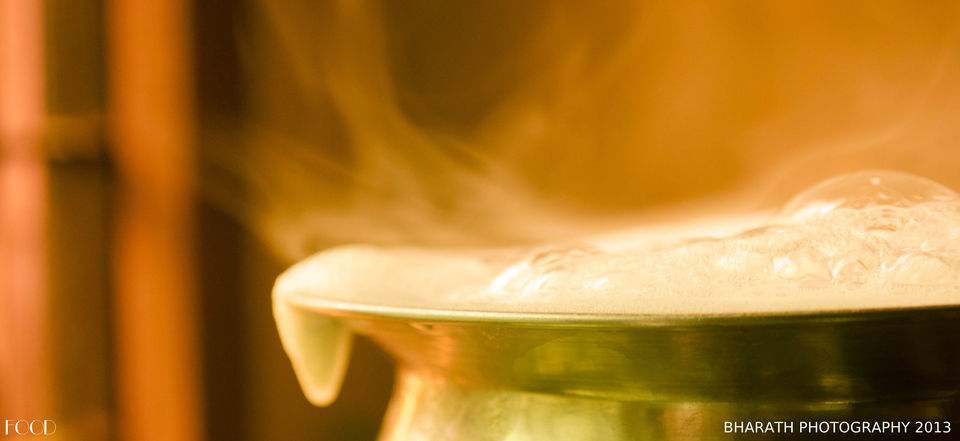 From Chennai Central to Chengalpet, bru kaapi to latte, maavadu to medhu vadai, kaiyendhi bhavan to saravana bhavan, dosa to burger, dhothies to jeans, agraharam to villas, khadims to Nike, Fiat padmini to palio, kaaikari to karimeen, kuchi ice to cornetto, machi to Mr, kolaveri to chikni chameli, street cricket to CSK, Chennai has it all. The essence of chennai gives you lot of flavors to experience its grit and glory.
Before moving on to the list of places to explore, getaways to backpack and read about the soul of Chennai let me share some space to pen my love for the city.
Singara Chennai it is, been 27+years my love for the city had always elevated every time when am in and had reached sky heights when am out. Yes, it's the distance that tests the relationship between the beloved, the same goes for me and Chennai. People say 20's is where your life begins and your single status may go for a turn and at times can also come back to the original ;) Moreover, Chennai never saw me suffer with my relationship status. Besides, life already had plans for me to go for a ride to experience more reality, as I was always in my comfort zone in my city's naps. I moved to Singapore for my Masters, stuck with a lot of experiences in turn spiraled my innocence to maturity, but I have always been conscious yet protective of my 5 year old inside. It's been 4 years now, but I have always visited Chennai whenever I had a chance, be it long weekends, festive seasons, special occasions, she had always dragged me without surprise. A minimal of 4 trips an year I had visited her since I left. With the music of Ilayaraja, AR Rahman and others I have always felt my presence even though I was not in. Lots of stories, thanks never summons to what this city has graciously given me.
Places to explore
- Zoo/Wild: Vandaloor zoo / Arignar Anna zoological park
- Parks: Guindy Children's park, Semozhi Poonga (park), Arignar Anna Tower park
- Arts and Antiques: Egmore Museum, National Arts Gallery
- Beaches: Marina beach, St.Elliot's beach (Besant Nagar beach), Thiruvanmiyur beach
- Malls: Express Avenue, Forum Mall, Phoenix Market City,
- Temples: Kapaleeshwar temple, Shirdi Sai Baba Temple, ISKON Temple
- Science Fanatics: Birla Planetarium
- Theme Parks: Kishkinta, VGP, MGM Dizzee World, Queensland
Getaways From Chennai:
- Mahabalipuram - 60 kms ; Archaelogical wonder, Arts and crafts
- Pulicat Lake - 55 kms ; A small seashore township
- Kanchipuram - 72 kms ; Kanchipuram - Famous for Temples
- Tirupati - 135 kms ; Temple of Lord Vishnu on top of 7 hills
- Vellore - 136 kms ; Famous for Golden Temple and forts
- Pondicherry - 161 kms ; The French Colony
Whats makes Chennai special:
People (When the city's soul was tested)
Humanity had always driven Chennai to its magnificence. One fine example was the Chennai floods in Dec'15, when the people of the city stood together to provide resistance to the nature's invasion. Help came from all sides and sources, the audacity shown by the young and old to help one another justified Chennai's spirit.
The Mozart of Madras: AR Rahman
Chennai's blessed kid, wizard, humbled, prodigy, talented, favorite composer of the nation - 4 National awards, 2 Academy awards, Golden Globe, Grammy, BAFTA and many state awards and honors. The pride of the city and the name is AR Rahman, born and brought up in Chennai.
Food
Believe me or not, although Chennai has its class restaurants and exotic star hotels, if you want to experience south indian essence and delicacy the street side food gives you the raw taste. Well next to it there are several names plunged inside the heart of the chennaities - Ratna cafe, Saravana bhavan, Sangeetha veg restaurant, Vasanta Bhavan and the list goes on.
Safest city in India
Chennai named as the safest city in India among 8 Indian metro cities by a global consulting research firm in 2016. Proud moment for the Chennaities however with no surprises. Despite this, the city was also ranked fourth among 8 cities in standard of living, however chennai had always welcomed people with hands wide open to serve them with food and shelter irrespective of their living standards. From Re 1 to millions, poor to rich it has everything to offer. Amazingly, Chennai also ranked fourth as the happiest city in India.
(Tamil) Aparam ah ga, ah ga aagagagagaaa dhaan. Ananuku oru tea strong ah podae.... Vartaaa ;)