Ooty, also known as Udhagamandalam, is a hill station in the state of Tamil Nadu, in southern India. Yes it's true that why people call this place as "QUEEN OF HILLS". Surrounded by thick pine forest, Hills, greenery at its best. I must say that it just gives the justification to the saying " Queen of Hills".
Yeah it's all started, the most awaited trip from Banglore.
We boarded our bus at 10.45 PM from banglore and we reached Ooty by 7.30 AM it is approximately 305km from Banglore. After reaching Ooty one thing I noticed that cool breeze which flaunts around and feeling of coolness was awesome and we already booked a resort and thought of heading towards it and took auto he almost charged 150 bucks for 2.8 km, one thing we cannot bargain the auto fare they have fixed price for particular places which was displayed on the board in the entrance of the city. We were on our way to resort. Resort that we have booked was awesome named "Oxygen resort" resort is at the center surrounded by full of green trees and hills it has best view to sight. As we reached early and check in time was 10AM so, we waited in the reception till we get a room. Mean while we finished our breakfast in near by hotel but taste was not good but it was manageable . And we returned to our resort and staff was good in the resort they treated us so well..guys I would love to recommend you to that place if you are planning to stay in resort.
We got our room and we thought of resting for a while, to our surprise even though it is a summer it started raining heavily... and that view omg... Can't describe... Very beautiful.... It rained almost 5-6 hrs continuously some how we managed to visit "BOTONICAL GARDEN " once rain stopped and it had a entrance ticket of 40 rs each. Timing is morning 10 AM to evening 6.30 - 7 PM. As we entered the garden.. It was full of greenary and since it had been rained it got beaitified still more.. Even thought its was evening time we literally can see the fog.. We captured some of the beautiful views and spent some time over there, in that climate how can we forget to have tea😝... Ek chai tho banti hai boss, so we had our hot hot chai in chill whether.. And we left the garden.
As we came out of the garden you can see the big market, it's a commercial market in Ooty.. You can see all small small shops but before buying anything you must have good bargaining skills. We took some of the things and it was almost 9.30 PM and we had dinner on our way to resort and finally reached the resort.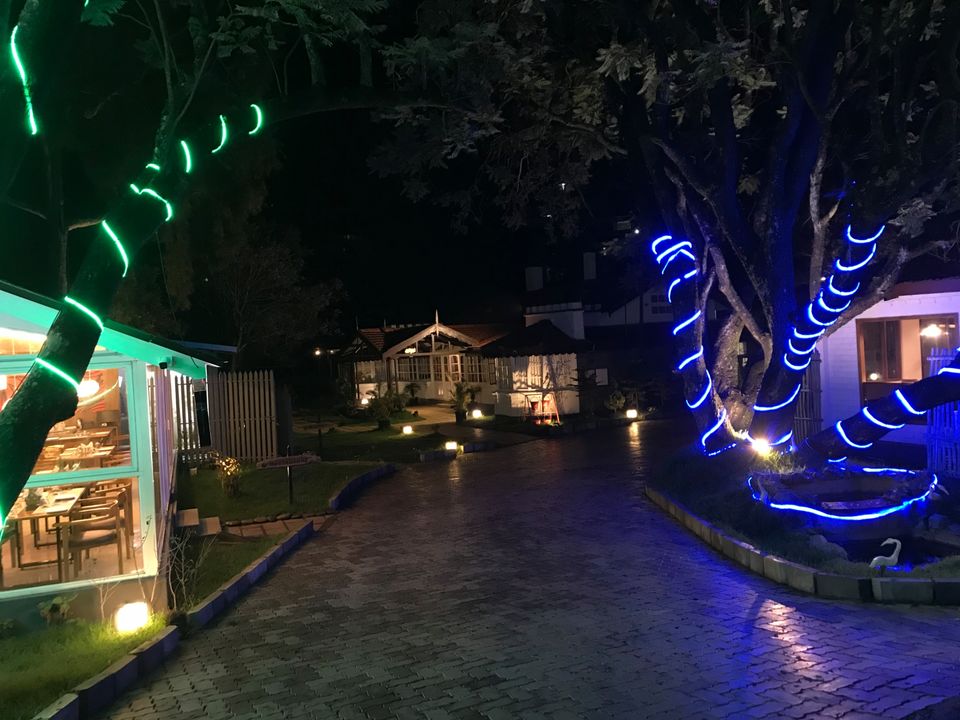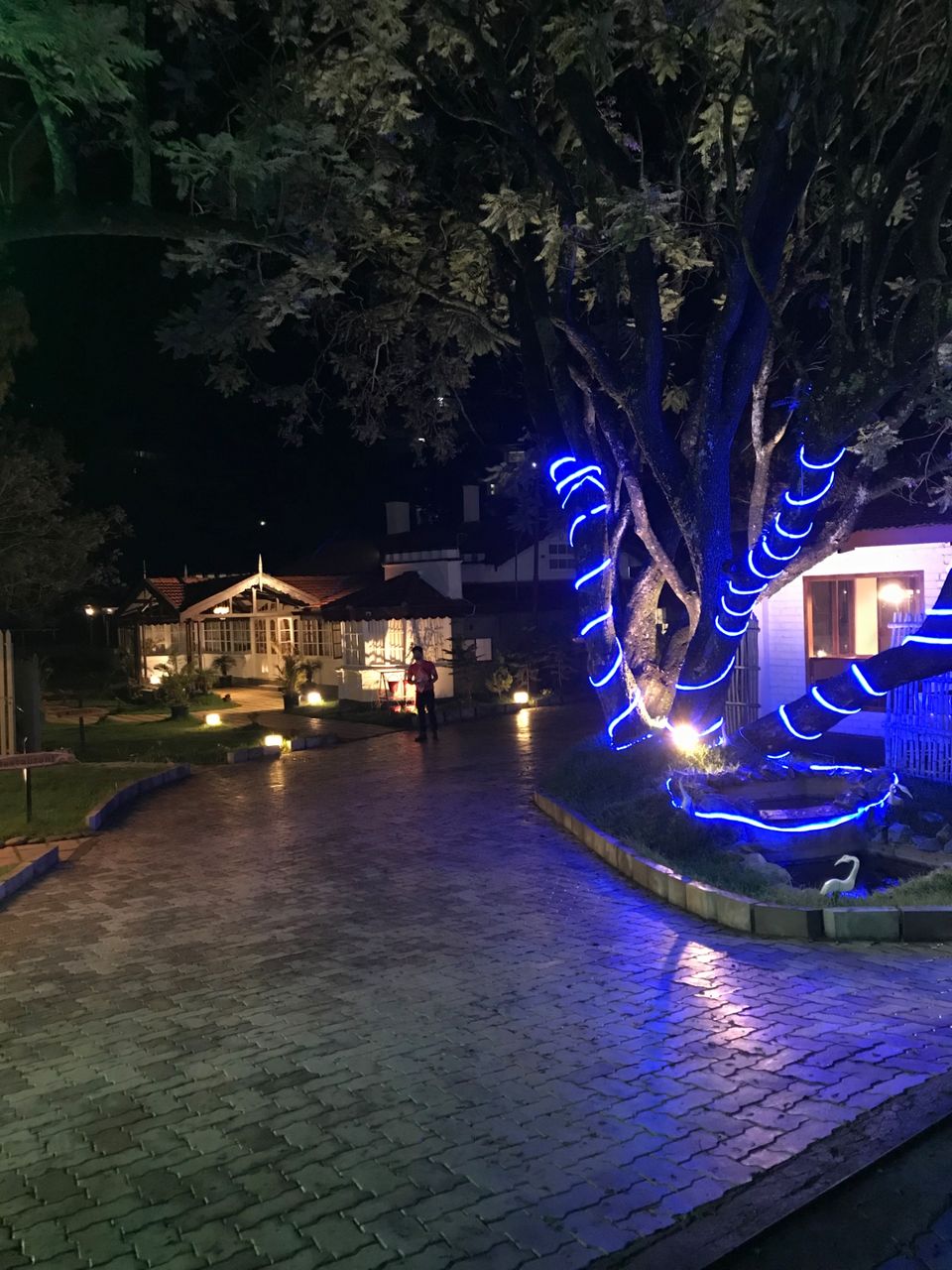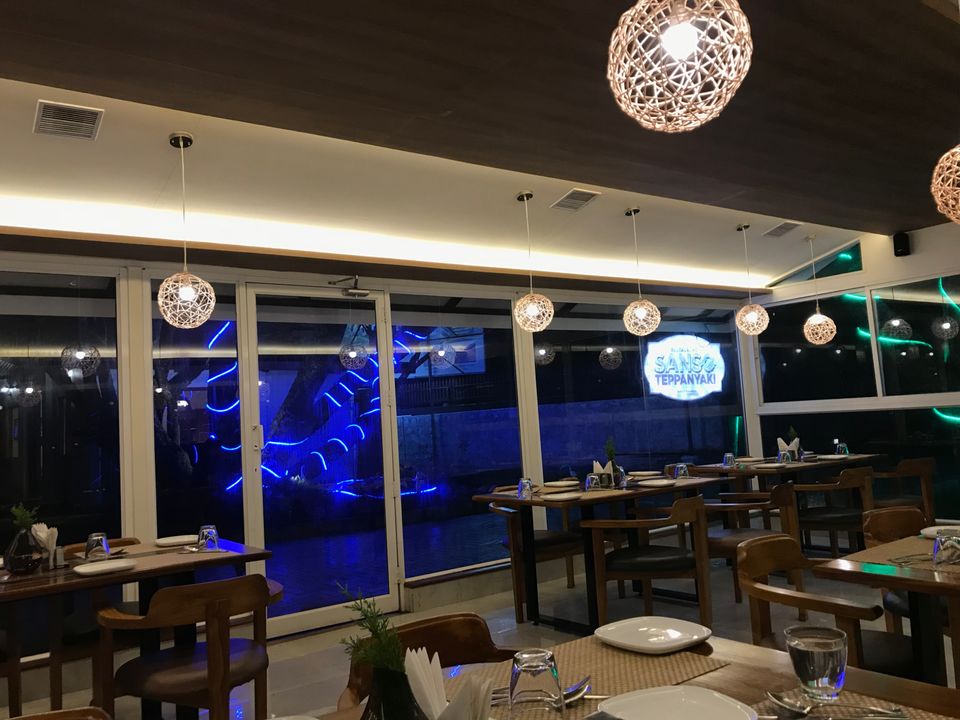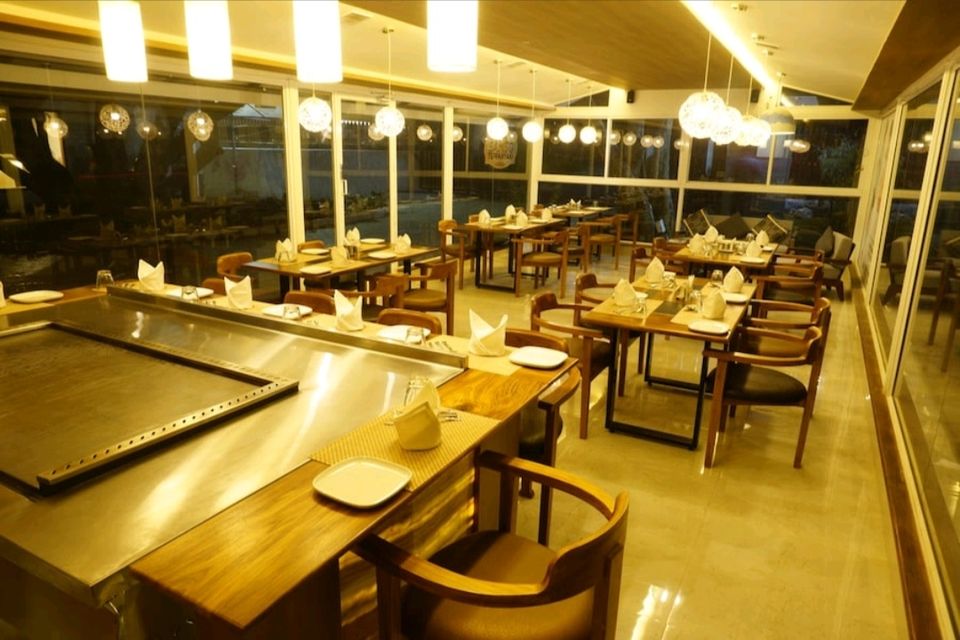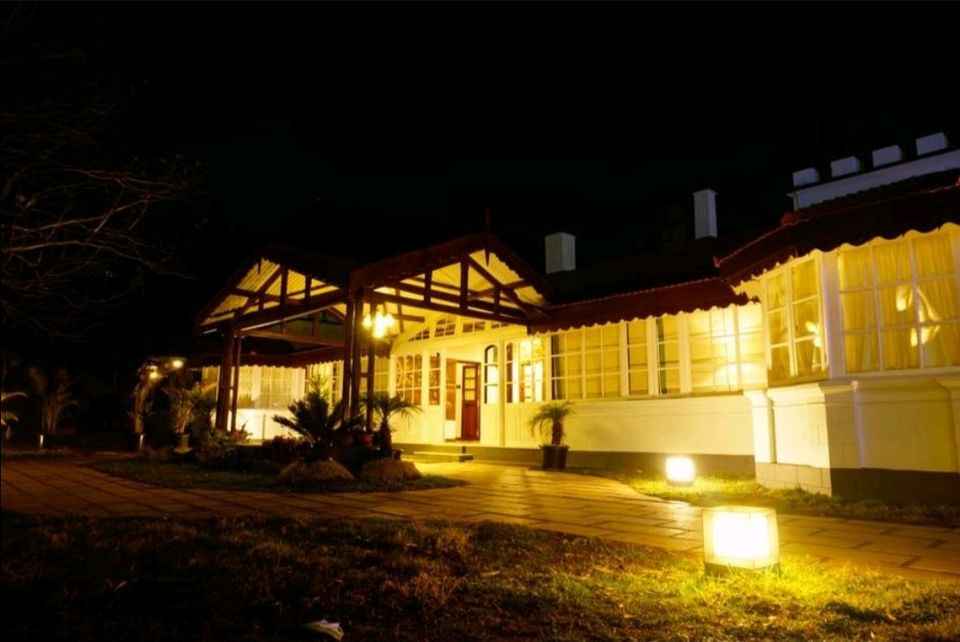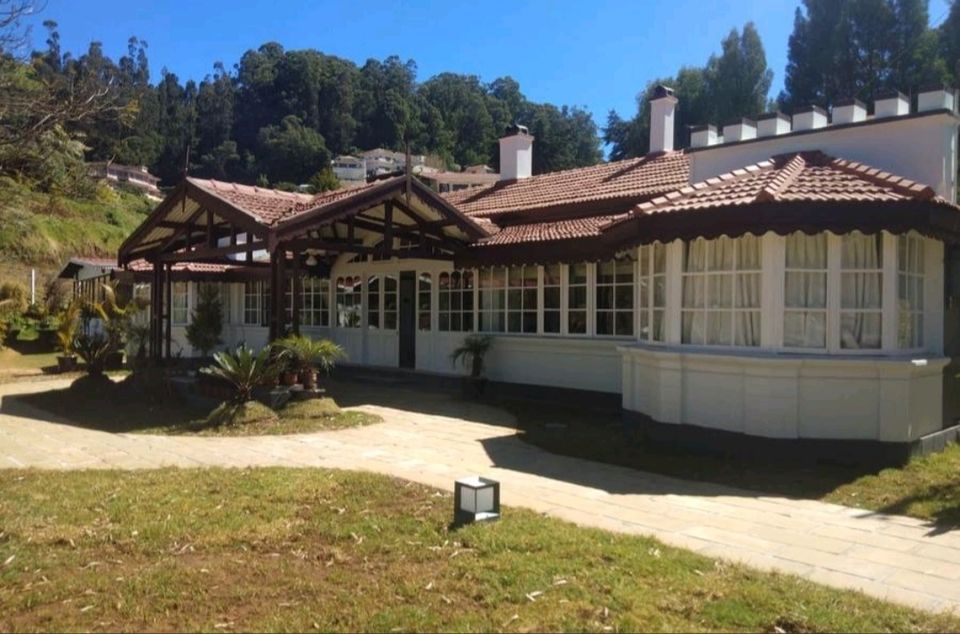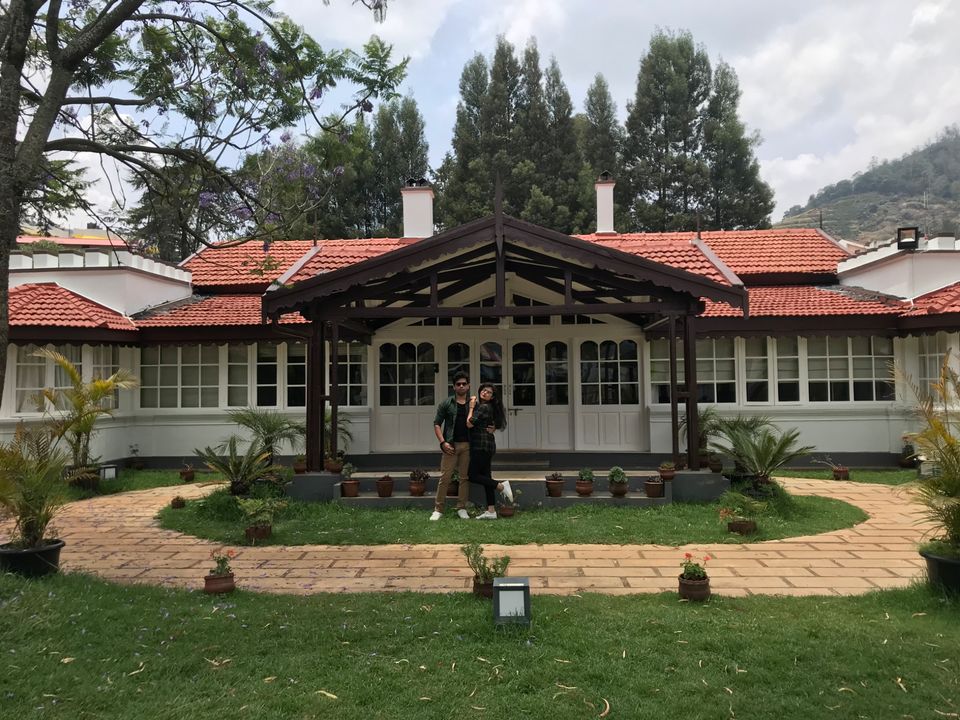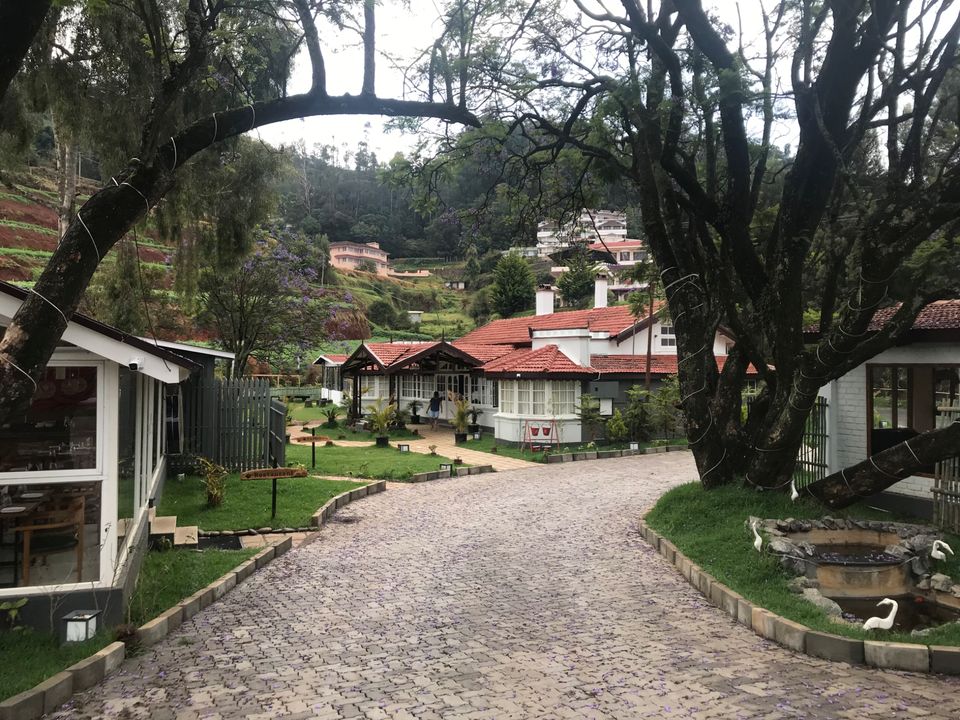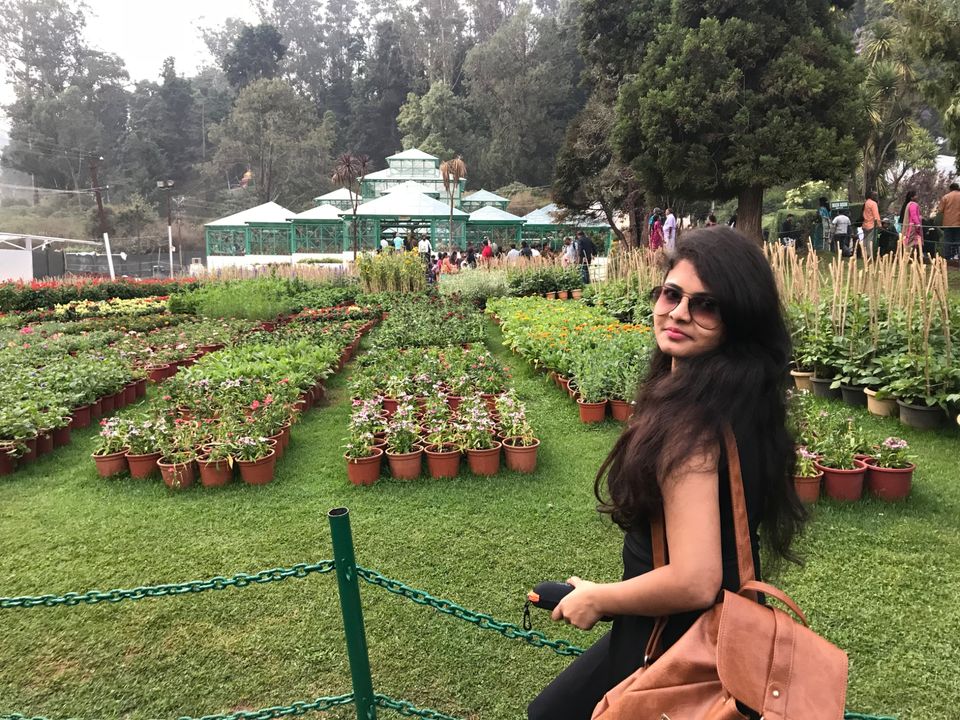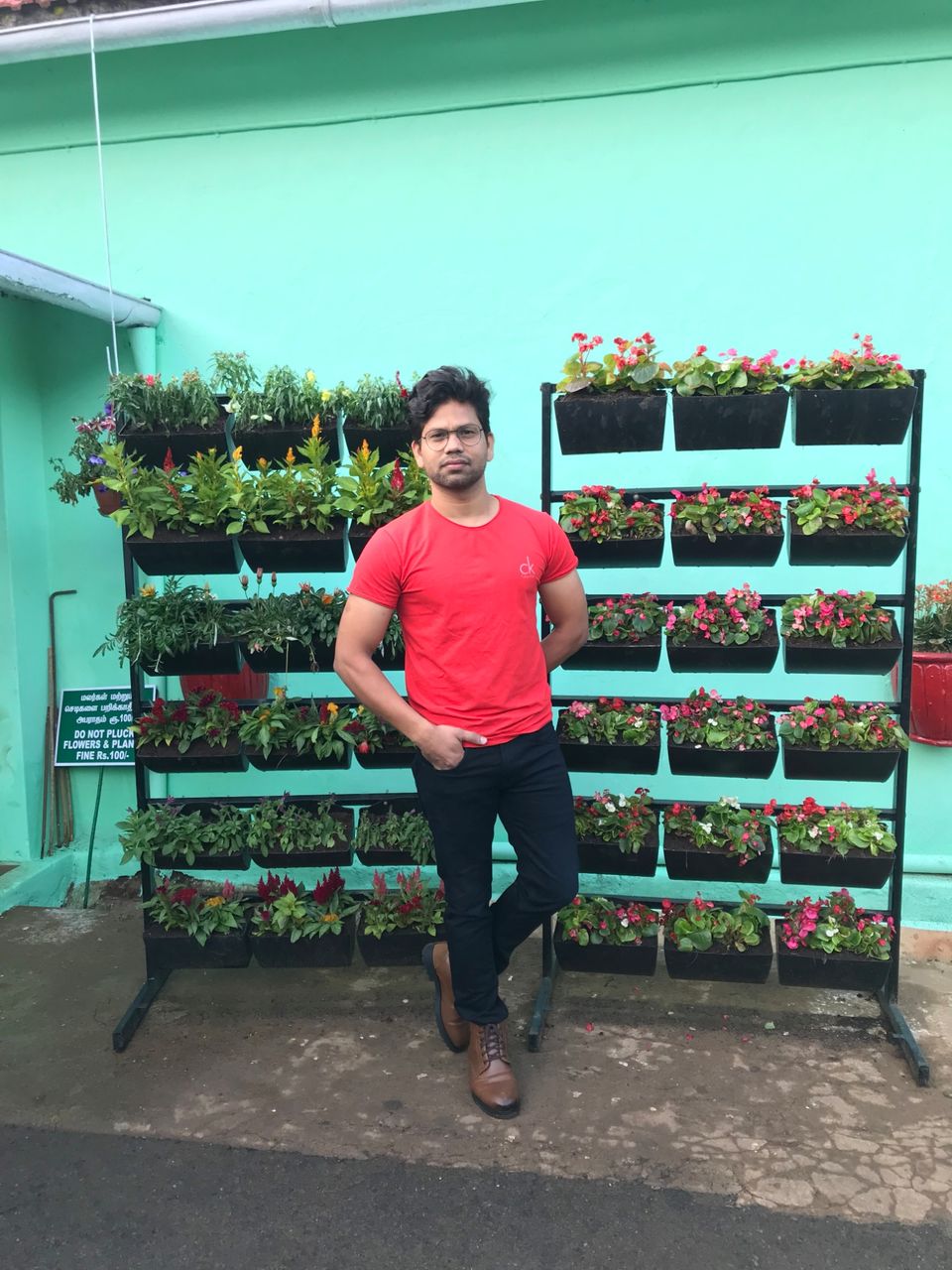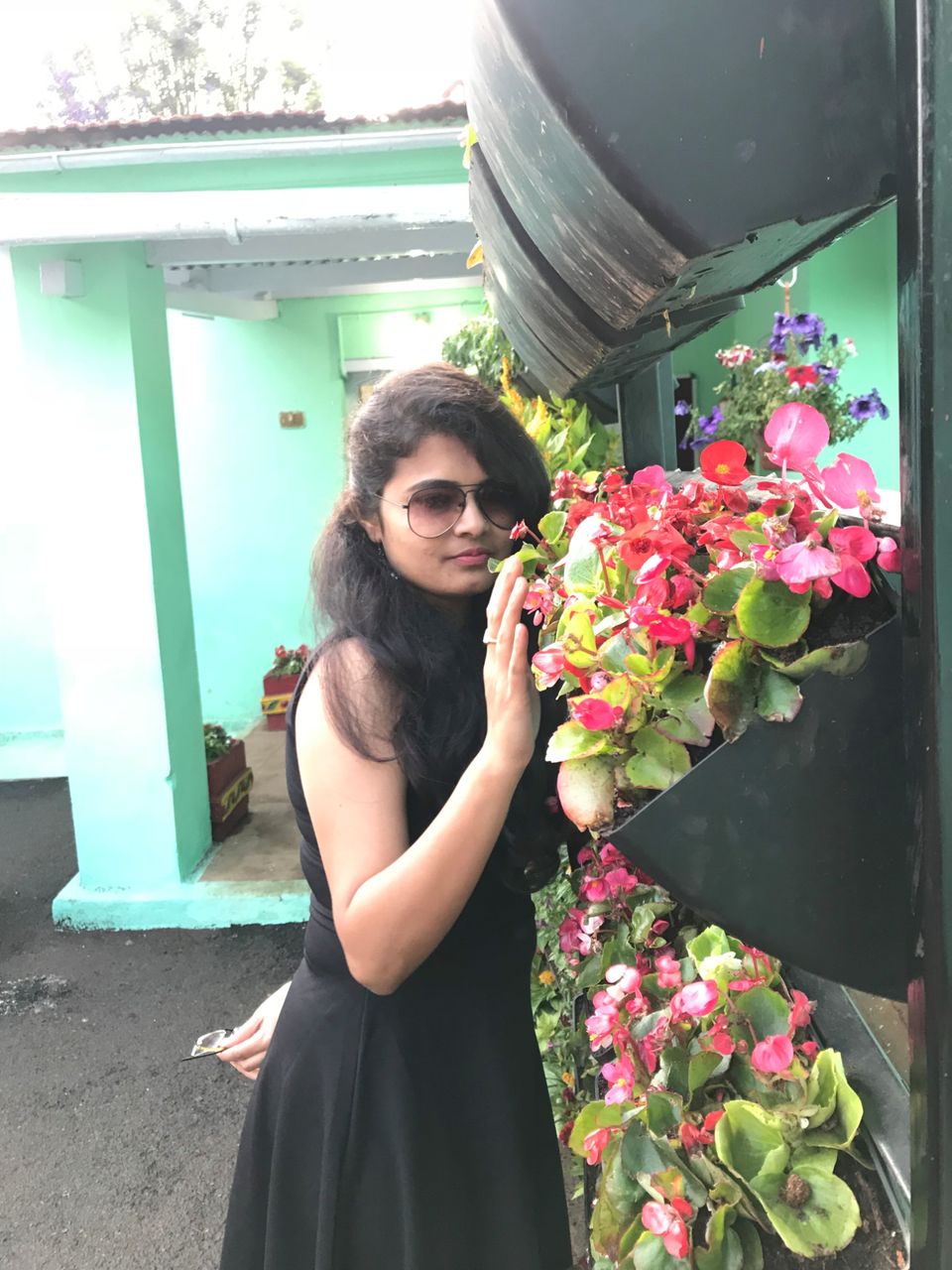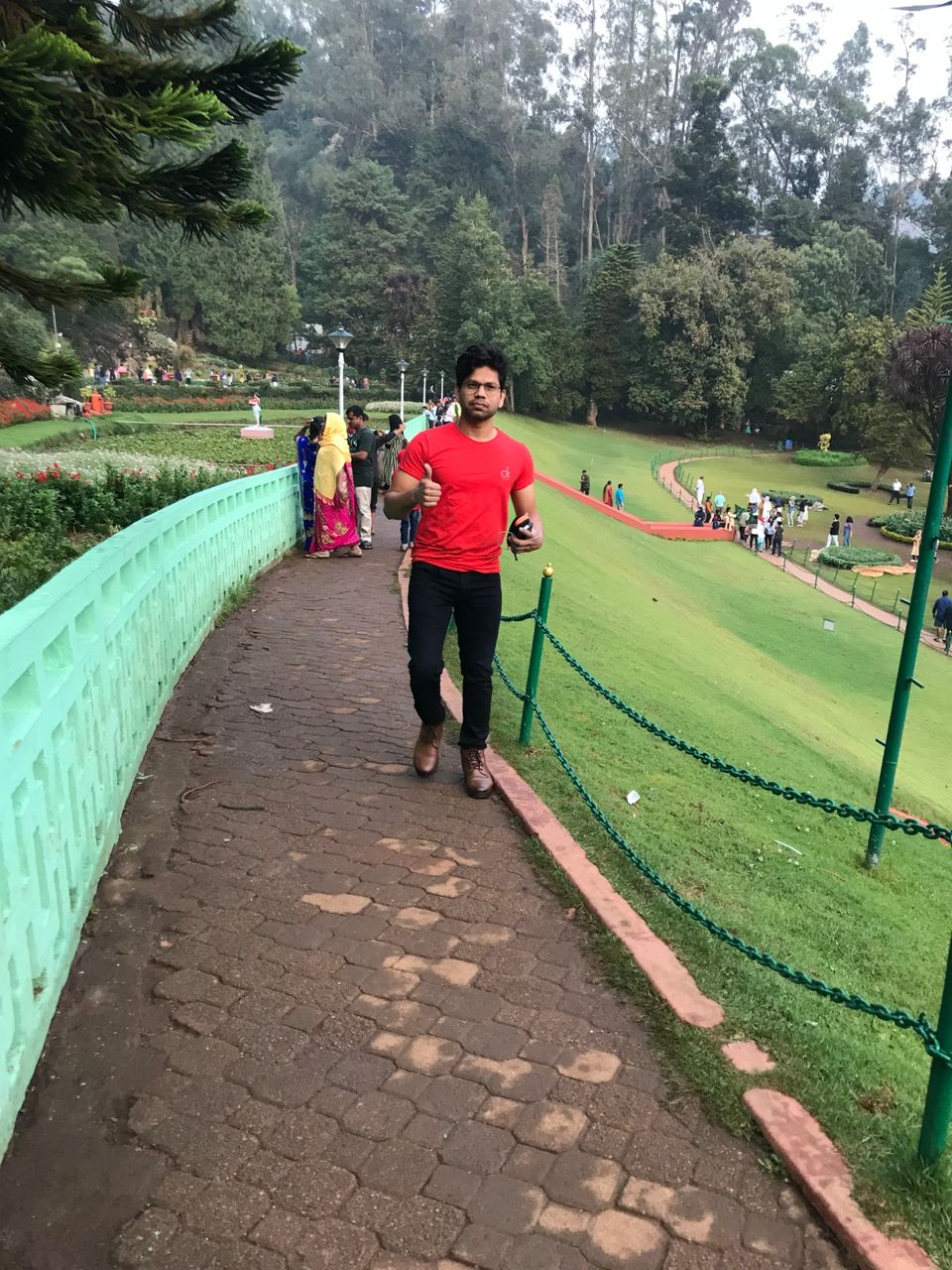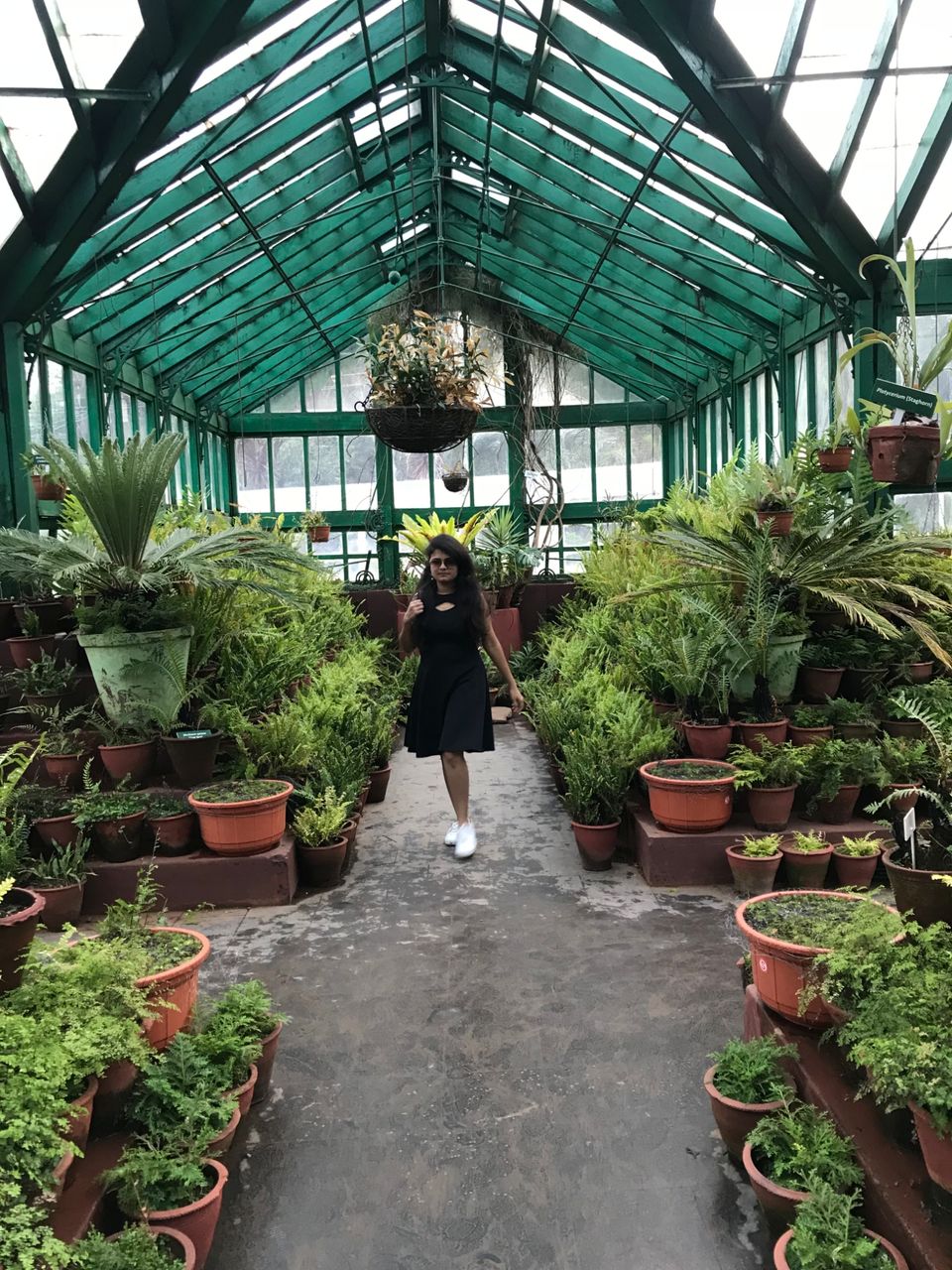 Yessssss, it's our second day, with all excitement we were ready to explore the ooty.. Firstly we thought of visiting following places.
1. Ooty lake
2. Rose Garden
3. Doddabetta
4.Tea and Chocolate factory
5. Tea garden and finally
6.Wax museum
We executted as per our plan. We left our resort by 11 AM and took a auto to ooty lake it cost around 150 bucks it's almost around 2 km from Ooty bus stand. It has a enterance fee of 15 rs each and and it's a such beautiful place and you had a provision for boating. There are different kind of boating like pedal boating, motor boating etc we chose to have a pedal boating and it cost around 150 rs each for half an hour. We spent some time over there and we left for our next destination..
Next we headed towards Rose Garden, it also has entrance fee of 15 rs each.. As we entered again it started to rain.. We enjoyed the cool whether with much more variety of roses. There are so many variety of flowers which we were not even heard of or seen. It's just a big rose Garden and they have maintained well with diversity of roses.
Next we move towards Doddabetta, it is one of the highest mountains in the Nilgiri mountains, which was surrounded by the thick reserved forest which is approximately 9 km from Ooty . We can see such a beautiful view from its top. Apart from beautiful view nothing much hear to enjoy. In this place they won't allow after 6PM as we must move inside the thick forest so they won't allow inside the forest after 6 PM.
Next we thought of visiting Tea garden, tea factory and chocolate factory all these places are near by. In tea factory they will explain about the processing of the tea and history of tea.. And even they will give us a complimentary tea for tasting.. It is the best tea I ever had.. Taste was so pure and tasty. Inside of the tea factory we can move to chocolate factory as well ..they just displayed the processing of chocolate and even hear they will give us the complimentary hot chocolate to taste... It's was too yummm.. Near by tea garden.. It has very beautiful place, full of greenary and I must say that it is good for the people who are crazy about pics we can click such a beautiful pics from hear. It was almost 6.45 PM till we finish all these place.
Next we reached our last place of the day that is wax museum, driver took us there and it was normal wax museum nothing much to say about it let's pictures speak😜. Even though they won't allow you to take pic but I some how managed to click some of them 😅.
It almost cost around 800 bucks to visit all places.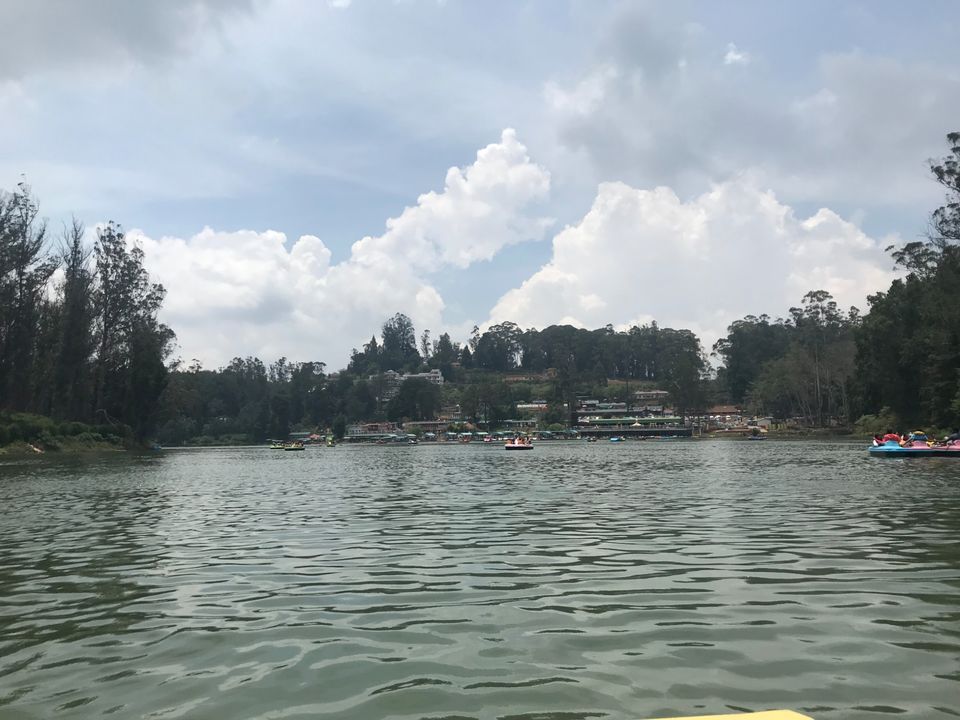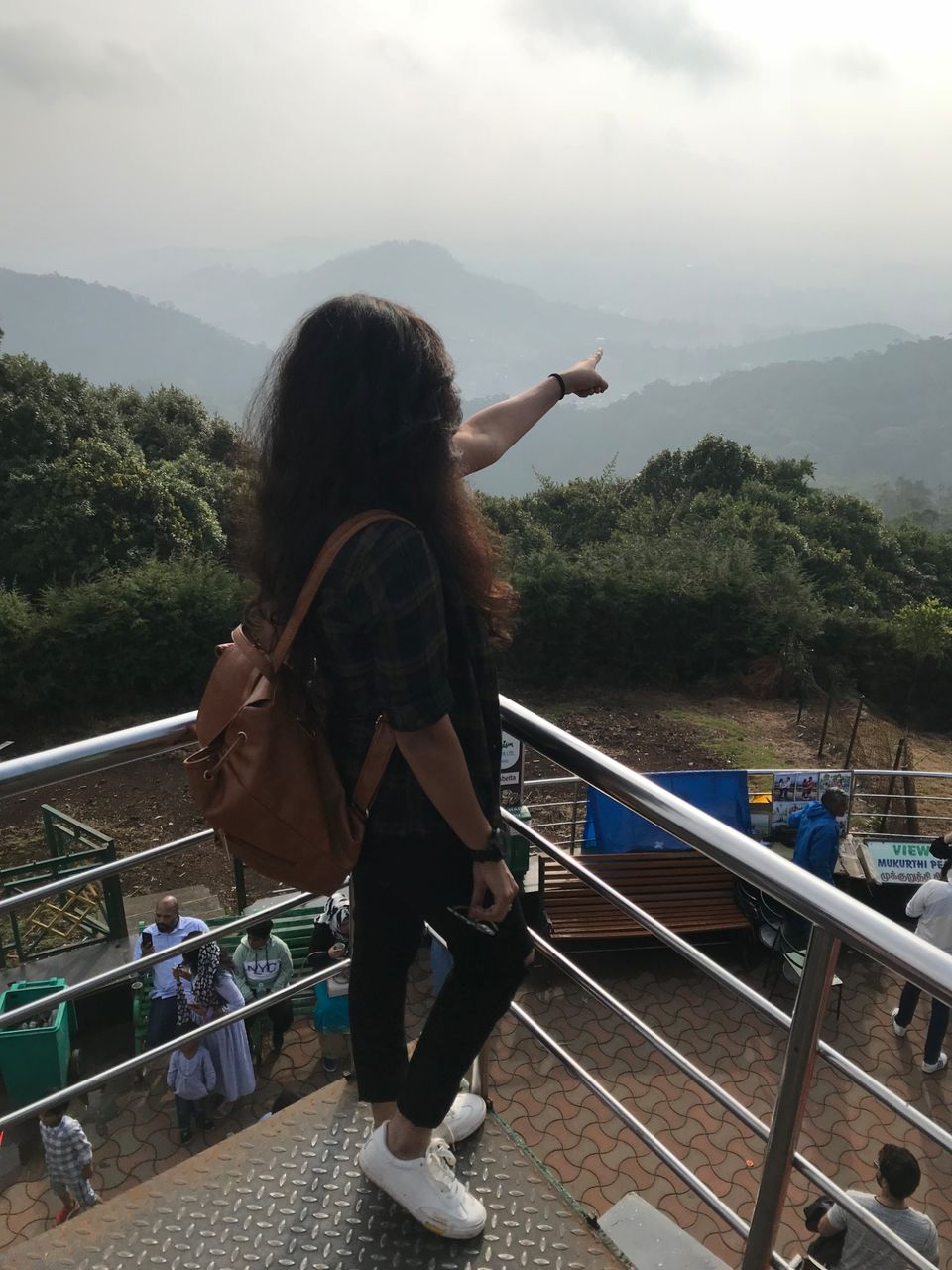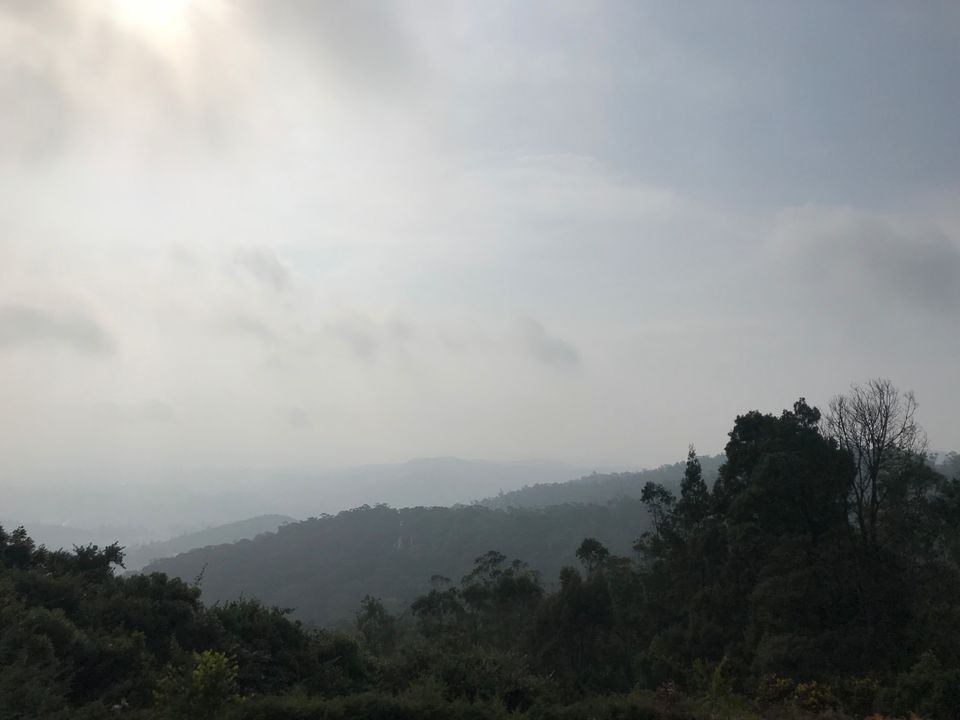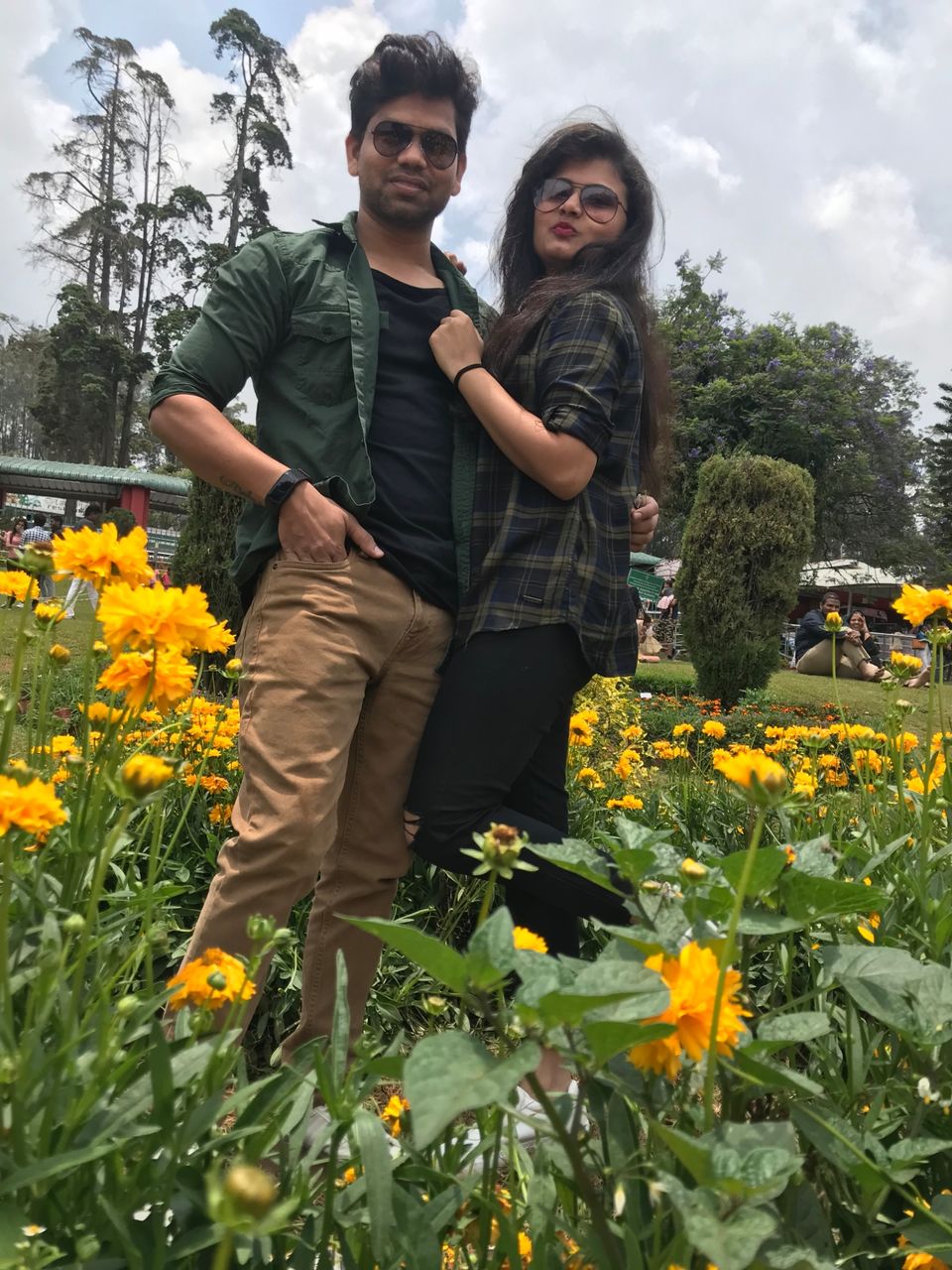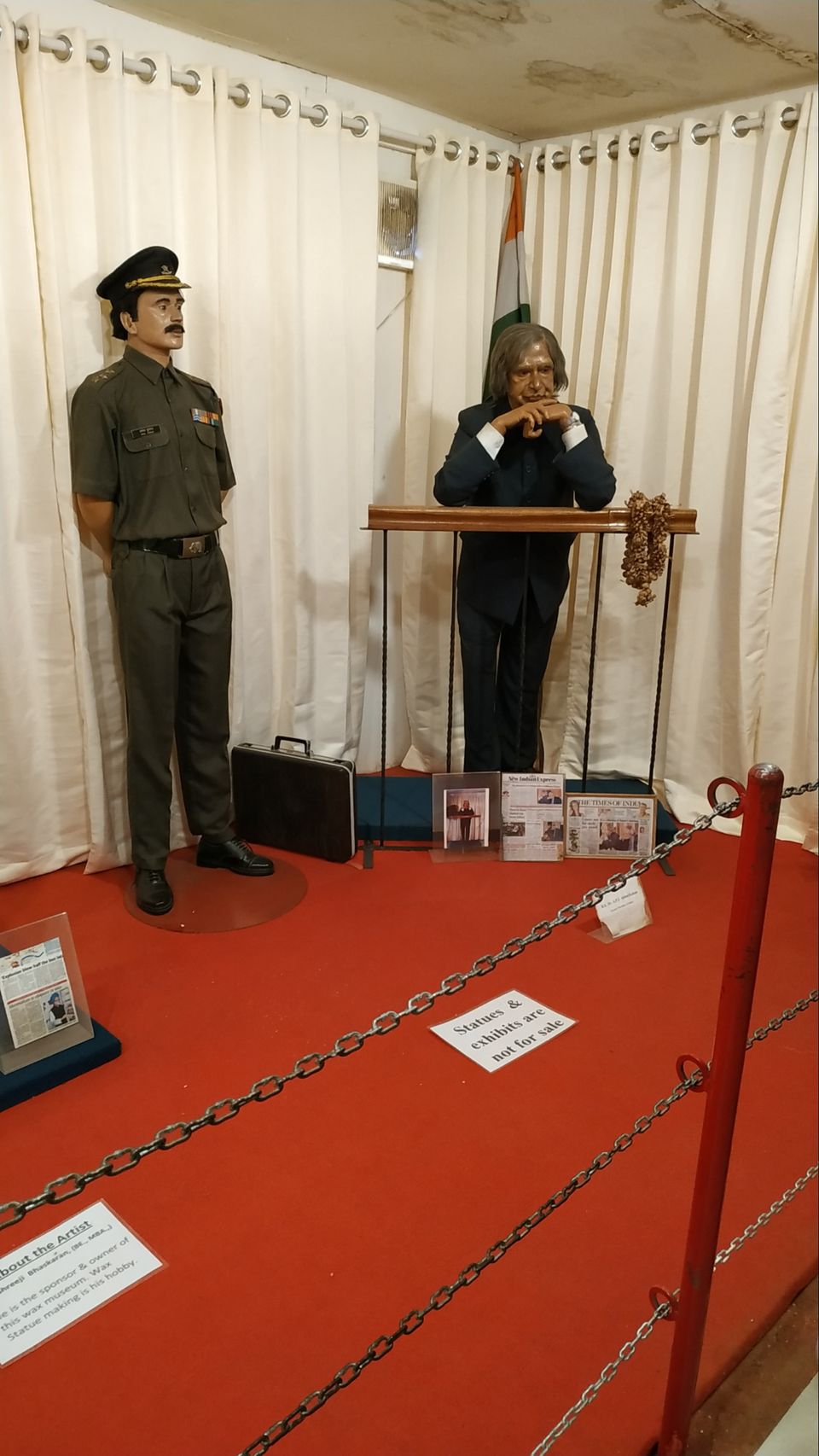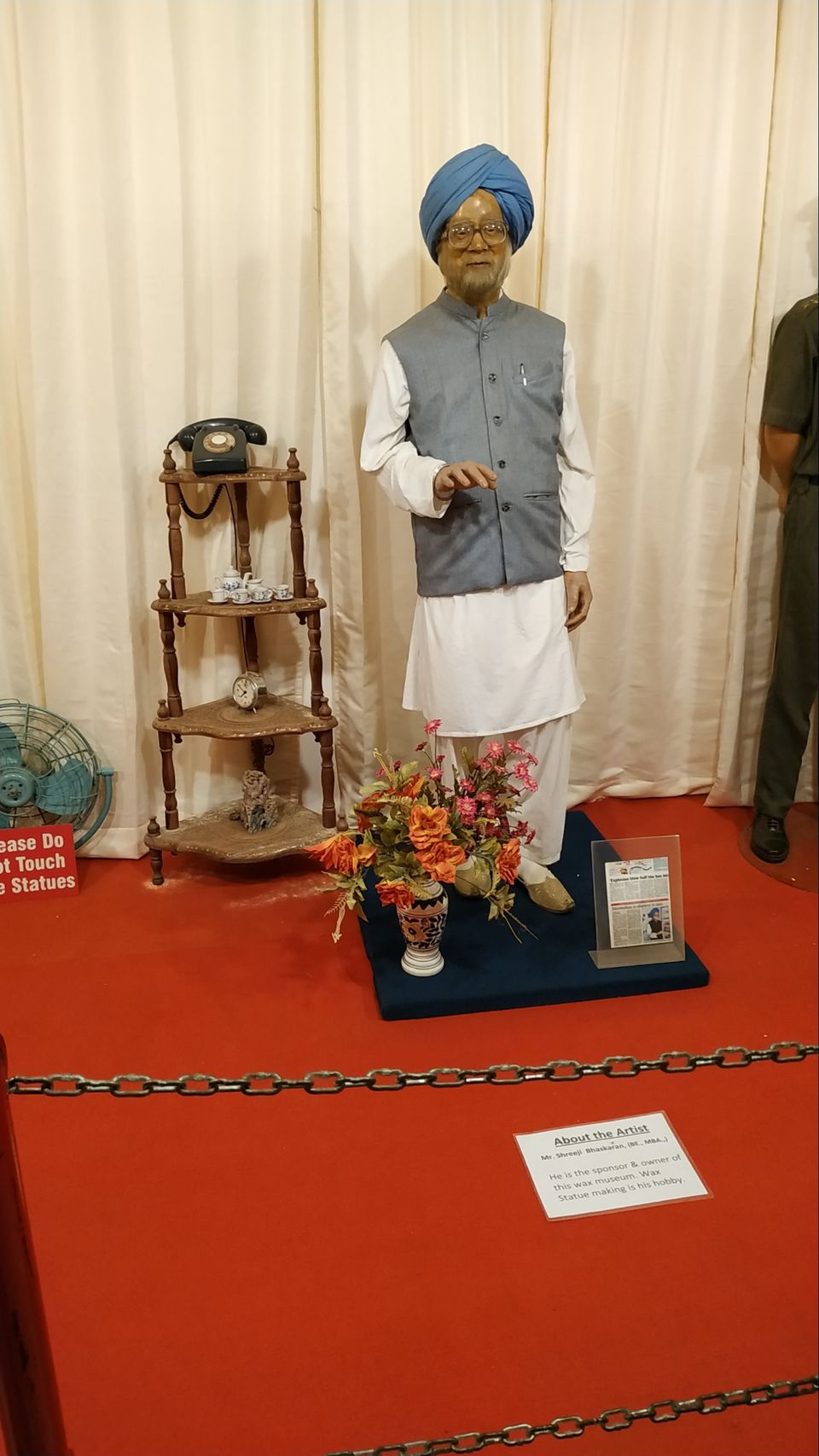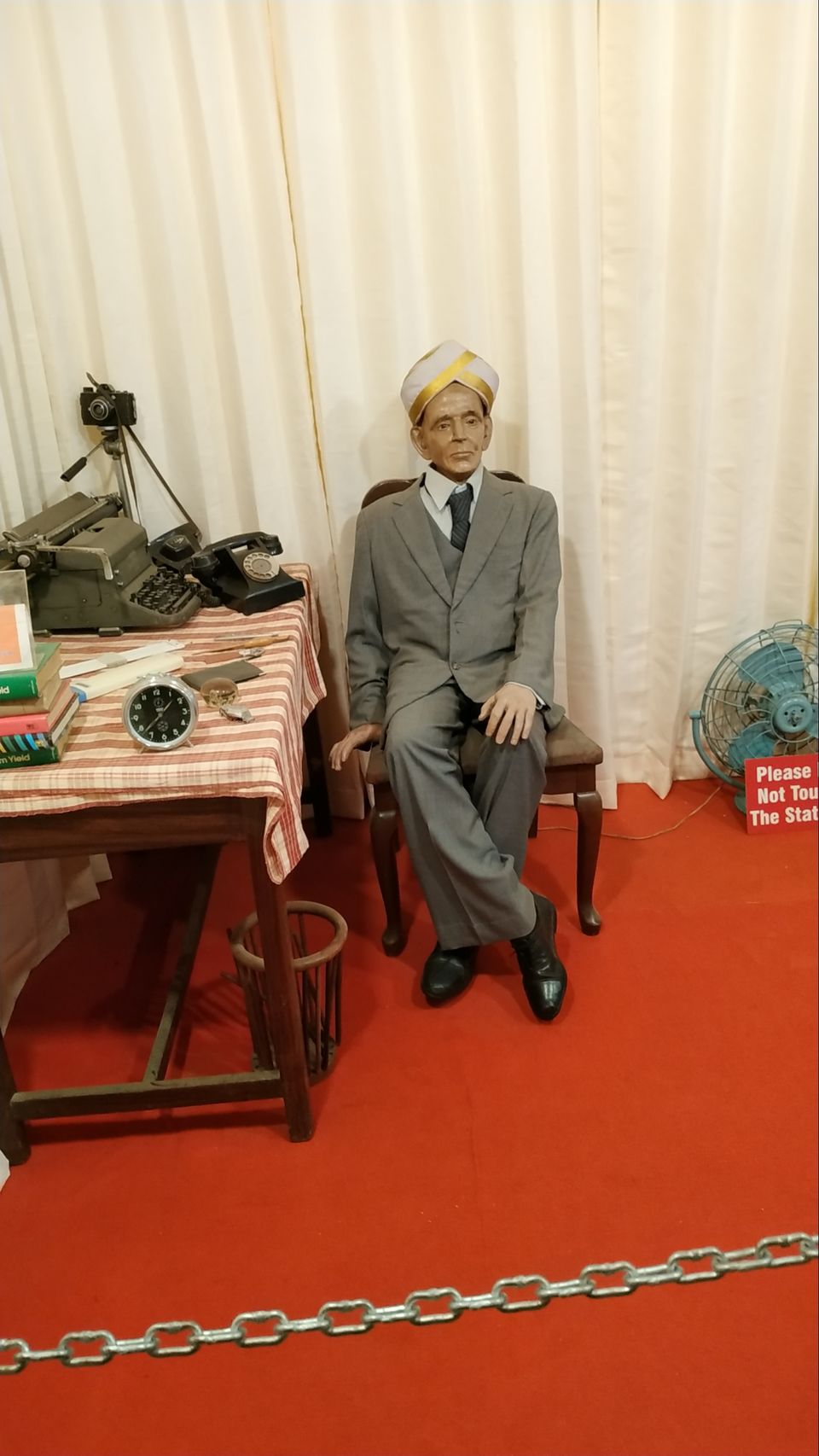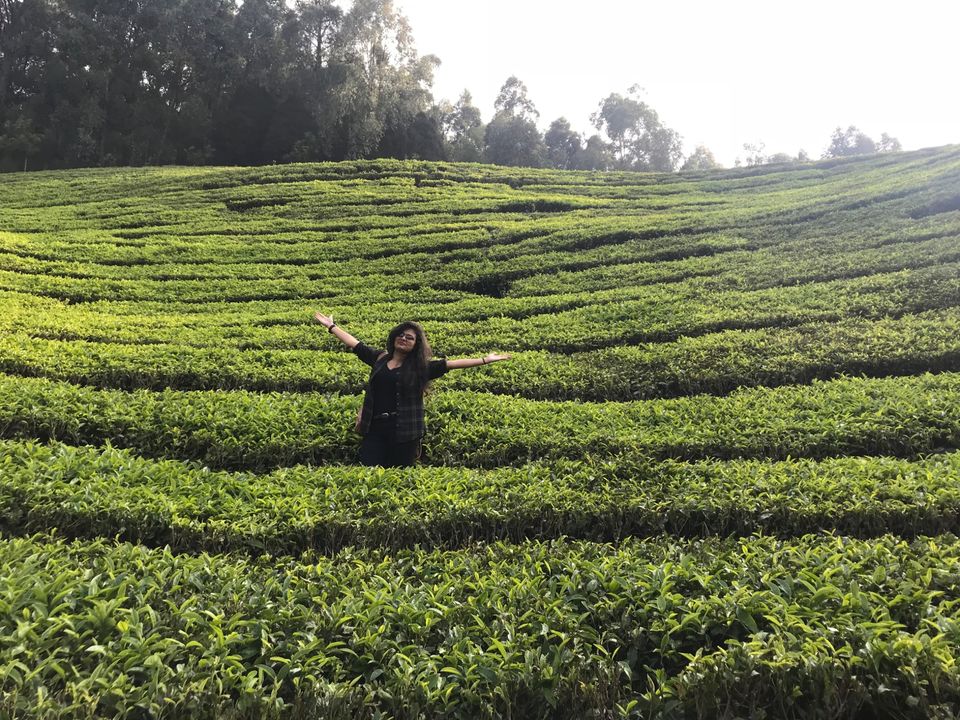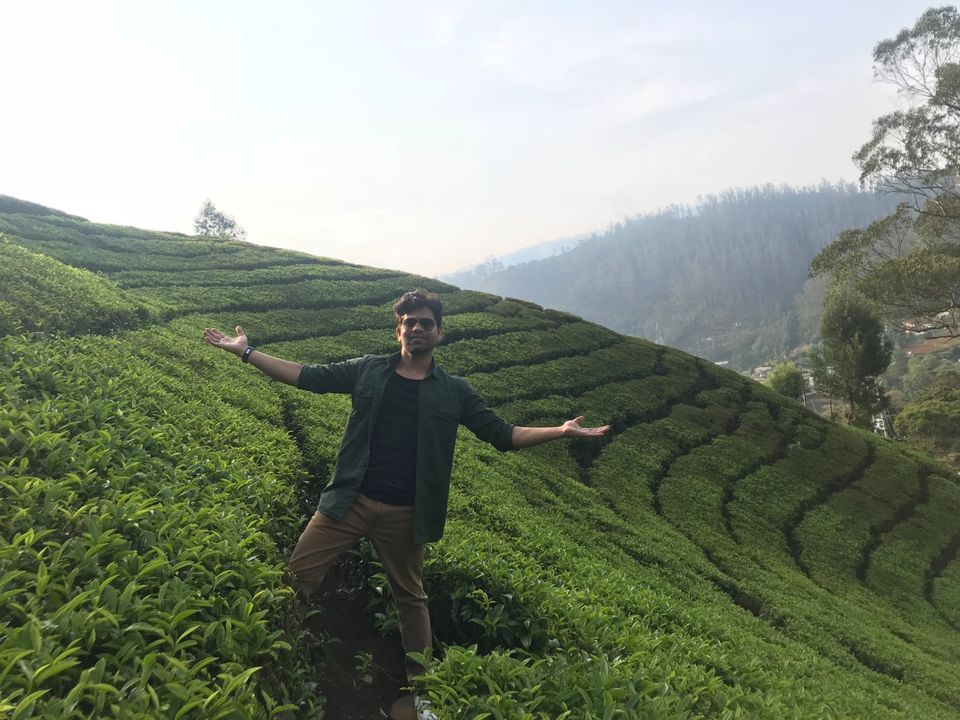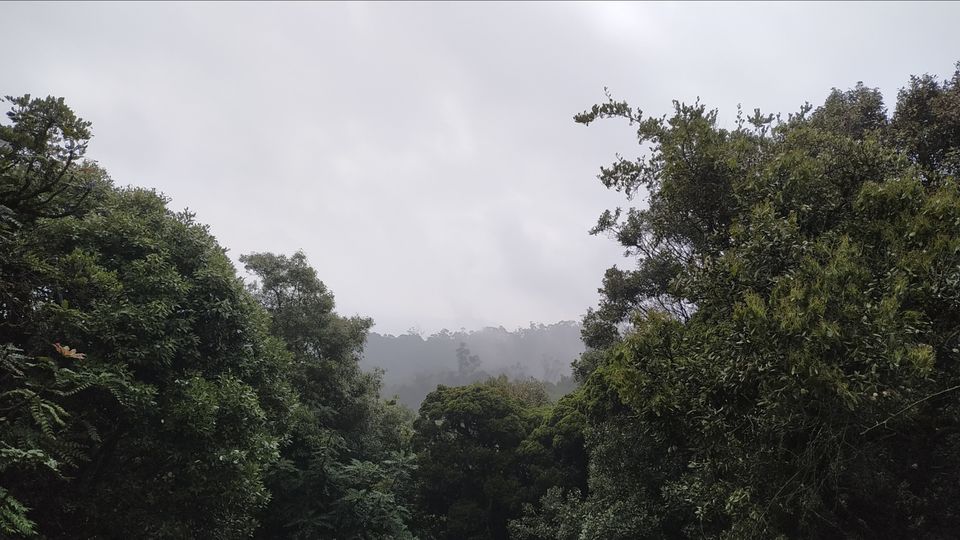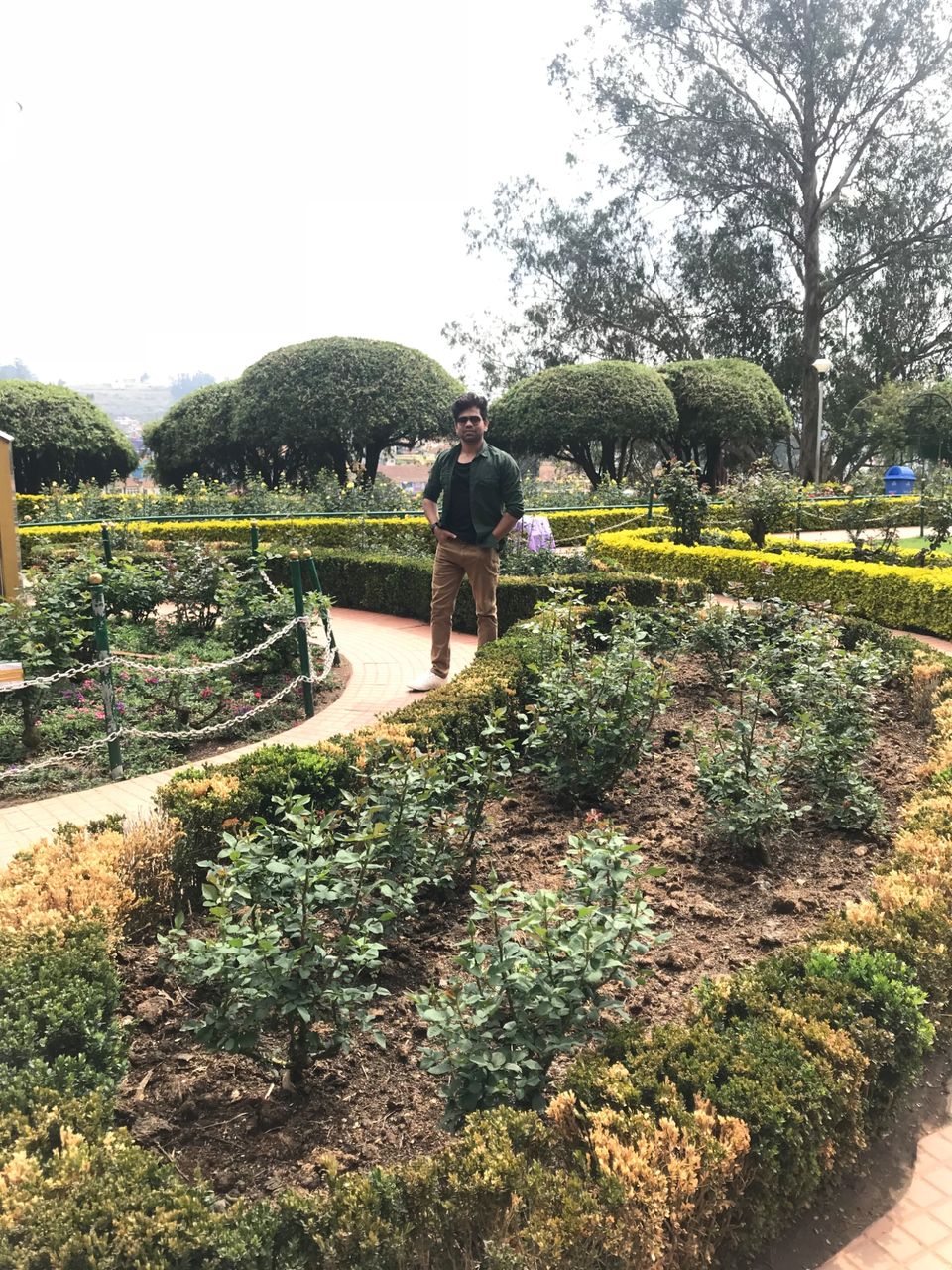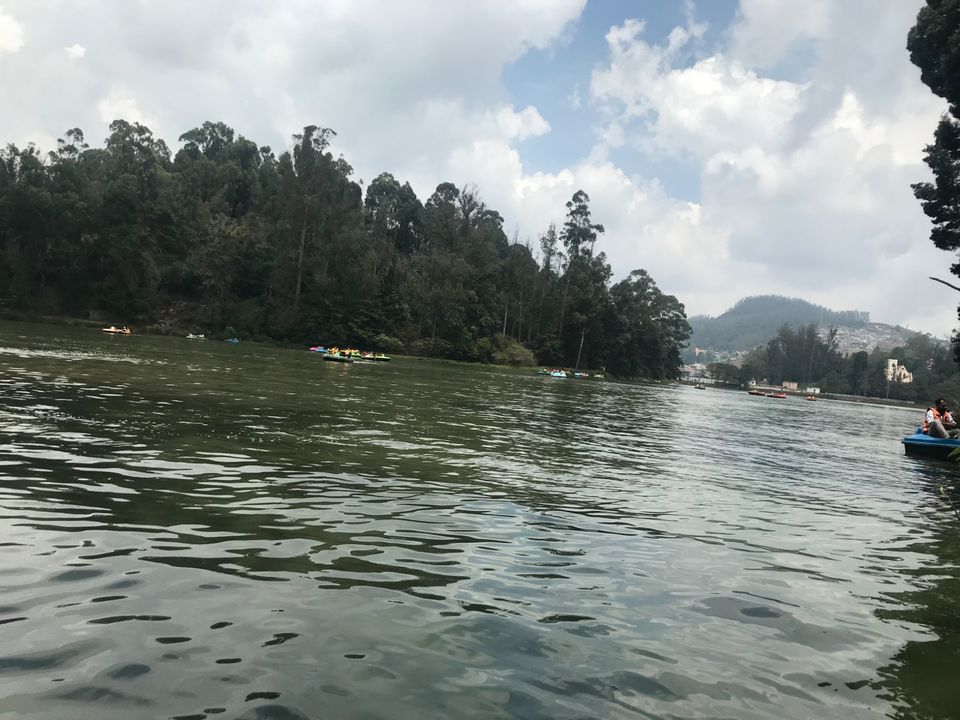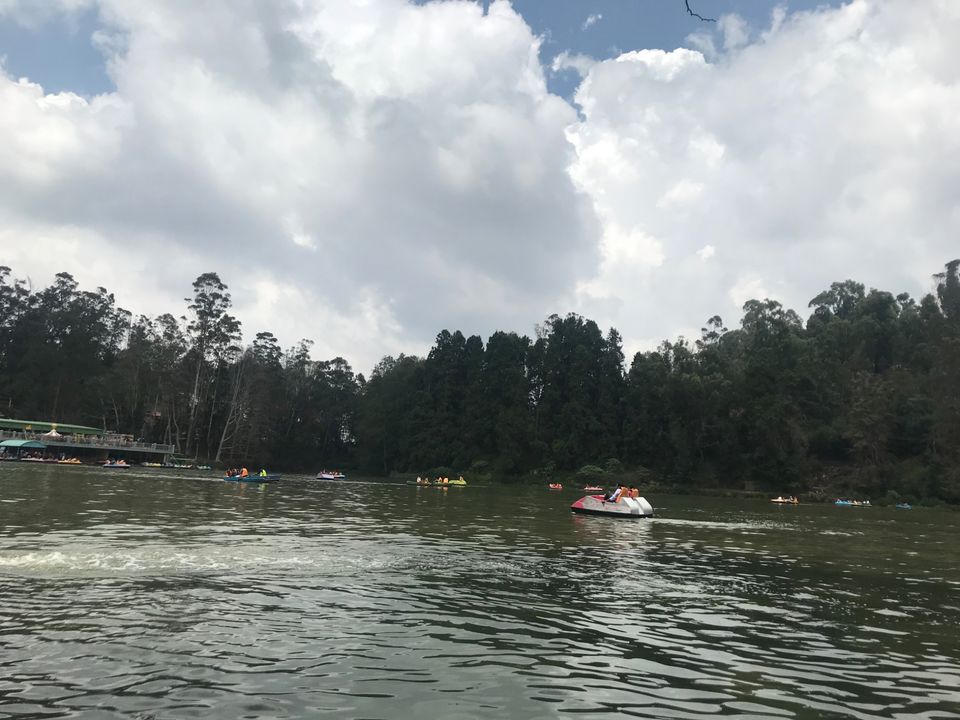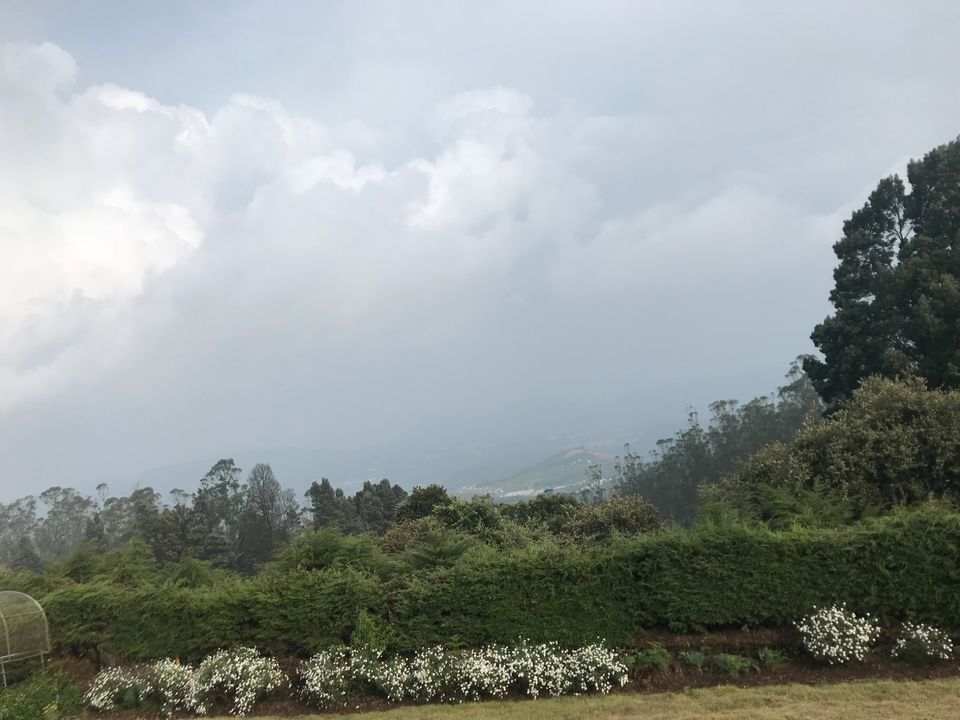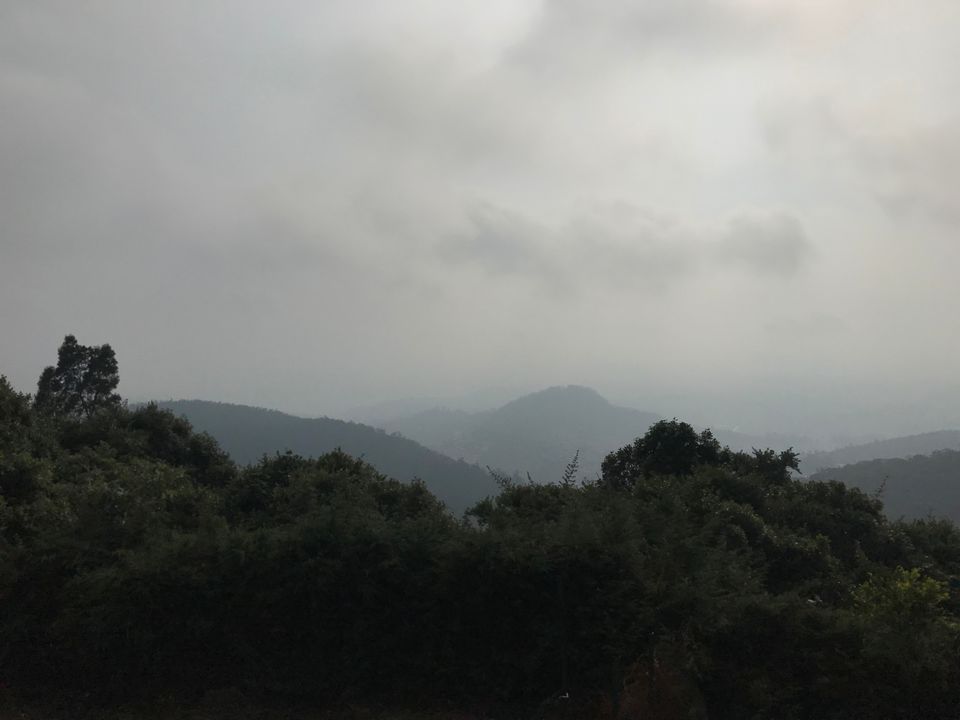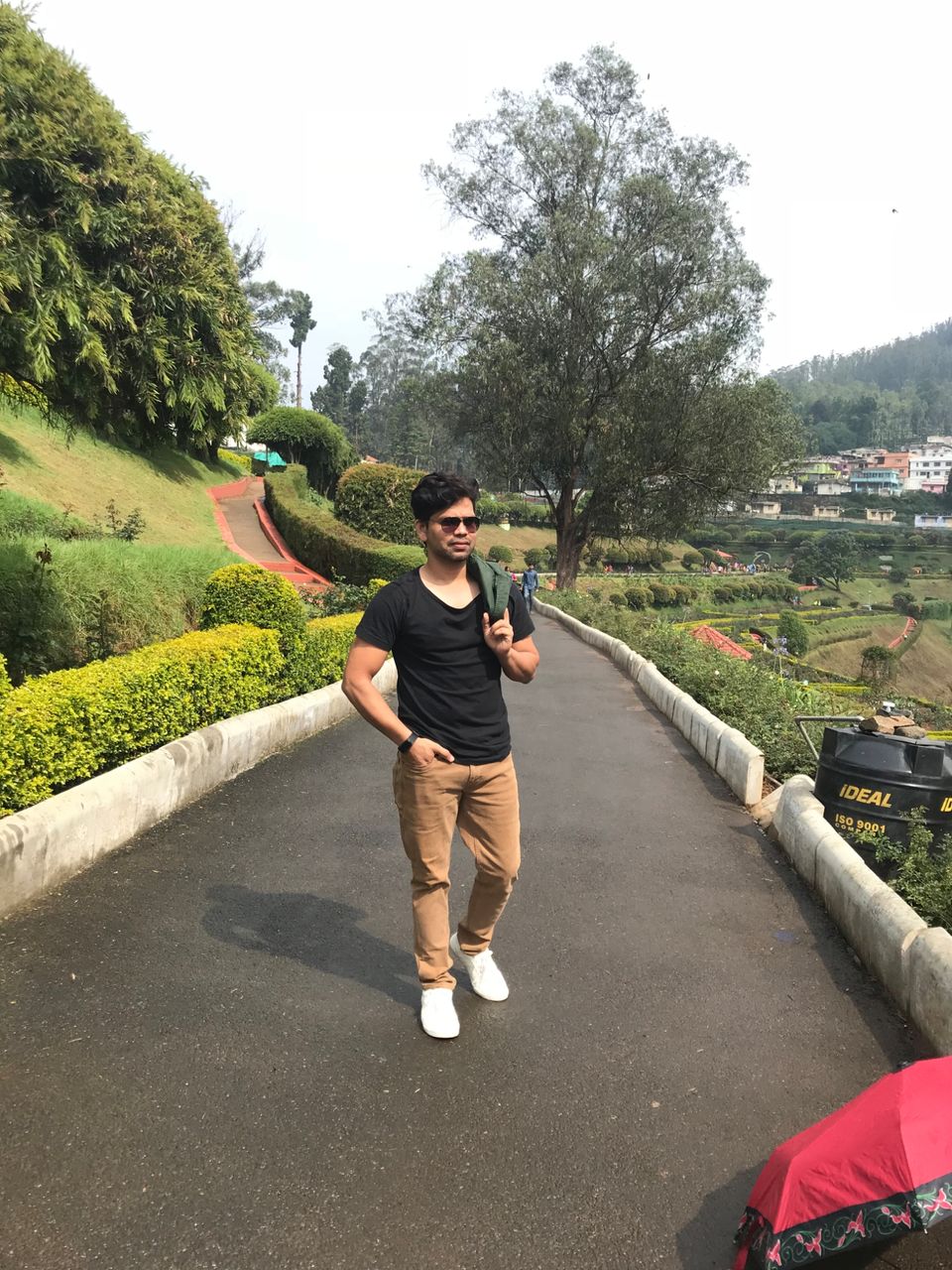 On the third day of our trip, we thought of visiting some outskirts of Ooty. We thought of visiting Pyakara it is small place almost 16 km from Ooty. Since this is our last day and we checked out from resort gathering loads of memories. We bid a bye to all staff members. We hired a cab from resort to visit to Pyakara he almost charged 1600 bucks to visit all places around Pyakara and drop us back to bus stop. So we visited following places
1. Pine forest
2. Kamraja sagar dam
3. Pyakara falls
4. Shotting spots
Driver took us to the Pine forest. It is such dense forest in and around and it has enterance fee as well of 15 rs. Hear nothing much to see we took some pics and returned.
Next place is Kamraja sagar dam, it is a picnic and shooting spot, it doesn't have any entrance fees. We just been for 15 min and headed towards our next destination.
Next is Pyakara falls.. U need to walk a bit inside of it... Almost around 200m and u can see such a beautiful falls and it was so cloudy when we have visited that place and cool breeze and sound of water still more made that moment so special. Yes it has enterance free of 50rs each. We enjoyed the beautiful view and soothing sound of water and sat for few minutes by enjoying the view. And captured some pics and returned.
Finally reached to our last place that is shooting places.. Actually it has two different shooting places in and around.. Both are best at its place.. Seriously guys if we see that view we doesn't feel that we are in India.. It looks like aboard scenes, that's why may be Ooty is called as Switzerland in India. You have provision for horse riding hear... They will take you up to the top to enjoy the awesome view. It is such a " BEAUTY".. We captured some beautiful pics in movie style and enjoyed the scene and returned back.
This is how our three days journey ended up with loads and loads of memories. Ai strongly recommend you guys to visit this place in summer. Thank you. 😍