We are wildlife lovers and always jump at the opportunity to spot some in the jungles of Bandipur or Masinagudi. Recently during one such experience we were headed to a homestay near Masinagudi. The Mudumalai National Park and Wildlife Sanctuary also a declared tiger reserve, lies on the northwestern side of the Nilgiri Hills (Blue Mountains), in Nilgiri District, about 150 kilometres (93 mi) north-west of Coimbatore city in Tamil Nadu. It shares its boundaries with the states of Karnataka and Kerala. The sanctuary is divided into five ranges - Masinagudi, Thepakadu, Mudumalai, Kargudi and Nellakota.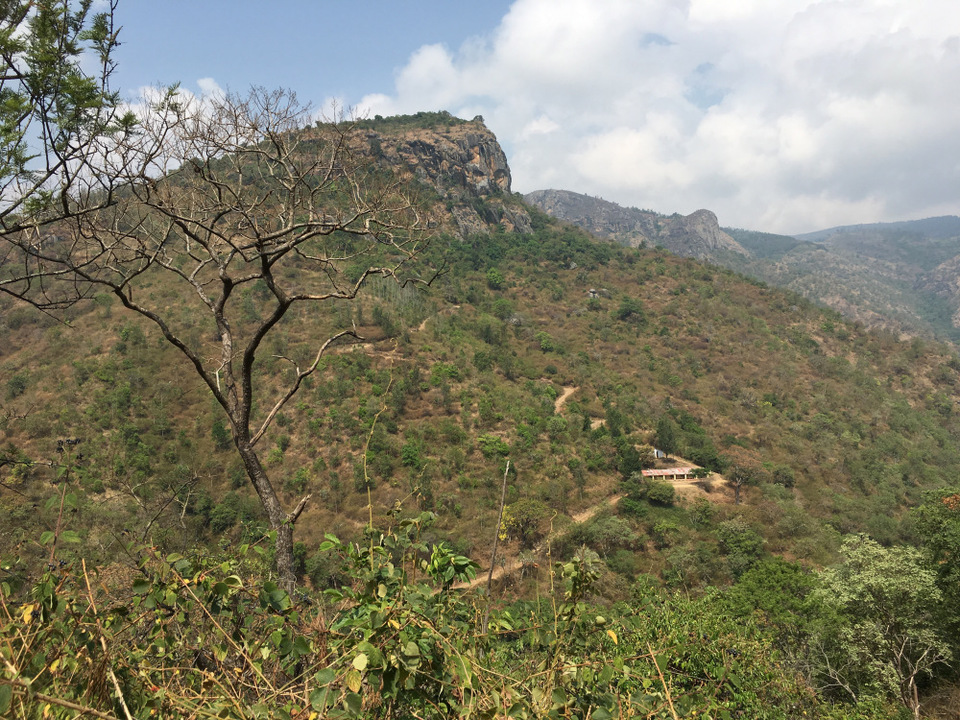 Situated around the sanctuary is a small homestay. It looks quiant and secluded but as we soon found out, its anything but. This homestay has a lot to offer in terms of nature, wildlife, treks, adventure or even food - this place has it all. Around 260 kms from Bangalore is this homestay where Man meets Wild. While going towards the stay you feel you are going towards a big hill from far, but this hill turns out into a thick wild forest when you enter it.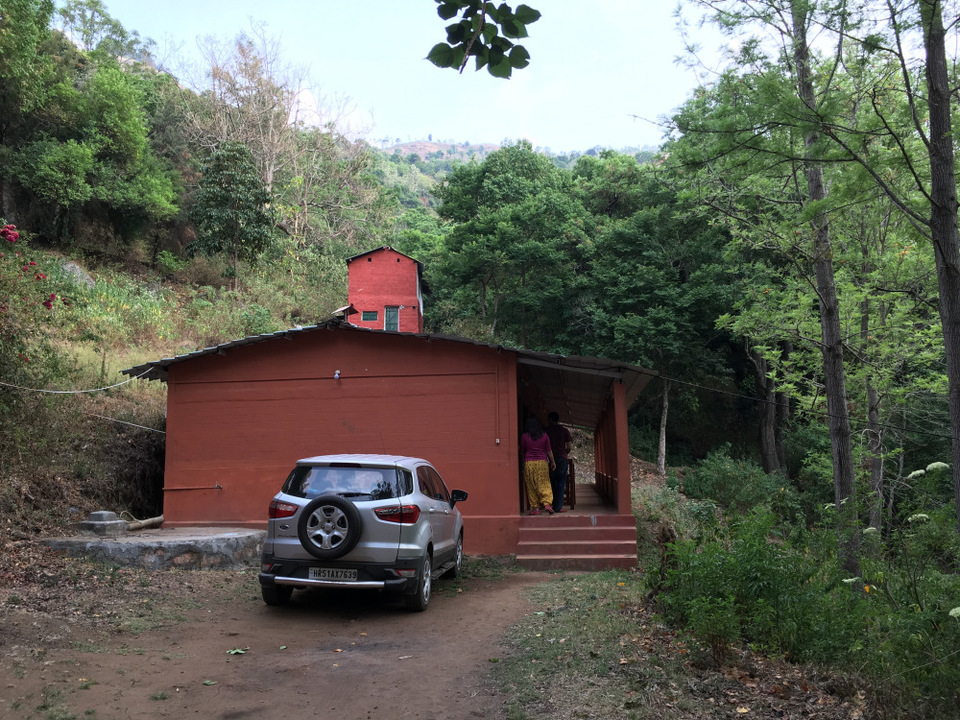 We reached there on a Saturday noon and the one thing that captured my eyes was the thick forest in front of us. I look around and the only thing I could see is trees & bushes...At this point I knew I was amidst the wild. The rooms here are like those that we saw in the movie "CROODS" ...They are stoneage style. A bed, a small table and an attached bathroom is what you will find here. Take a small hike uphill and you will find more rooms that look like caves. They look dark and dingy and we opt to take the ones with better lighting!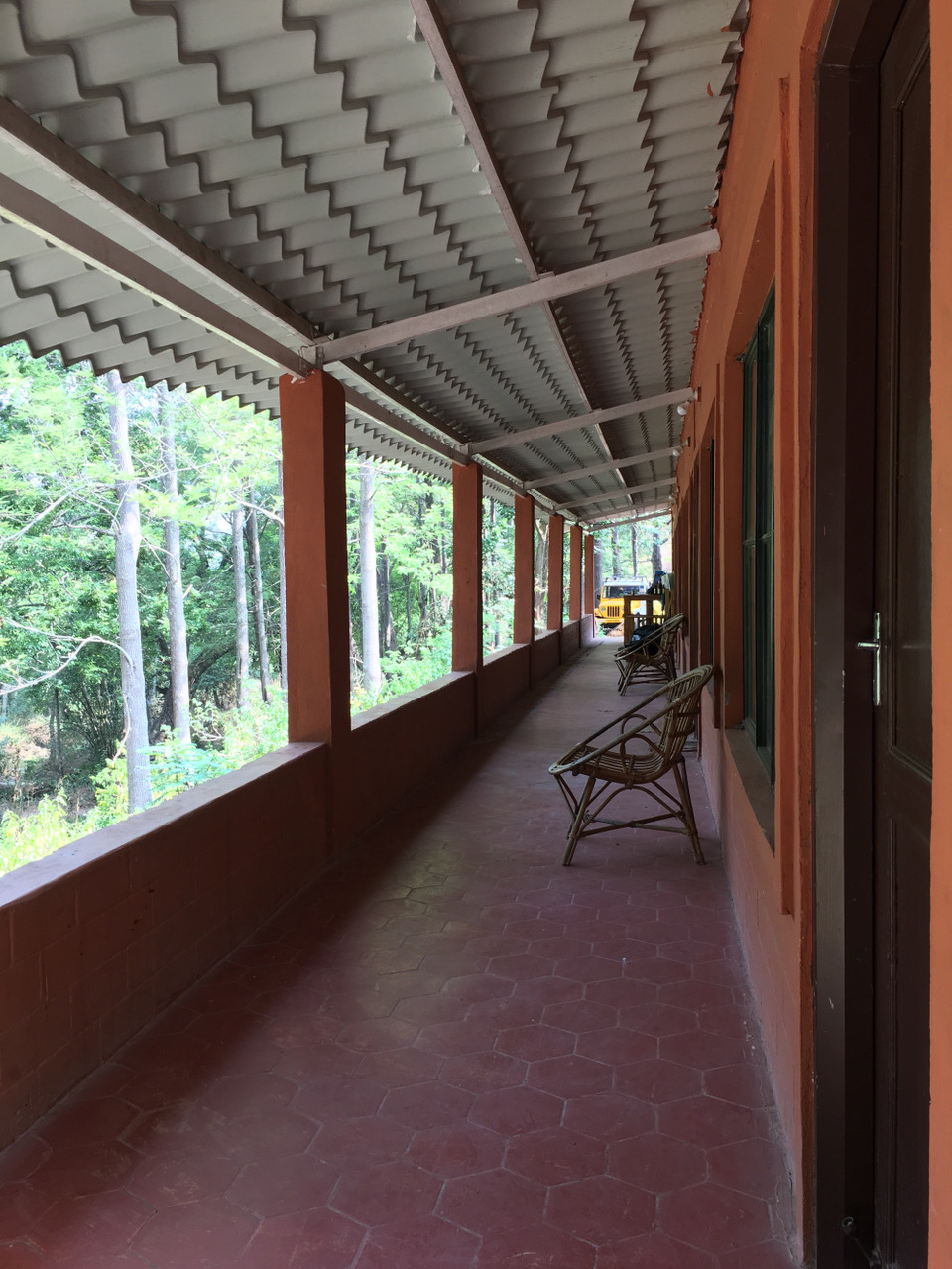 After resting for sometime a satisfying lunch awaited us. Rice, rotis, dal, chicken..there was everything ..everything that is least expected in a place like this. While we were enjoying our food someone screamed "Look Up!!.....our heads turned...It was a giant squirrel playing around in the trees- It was my first encounter with such an animal. A treat to our eyes ????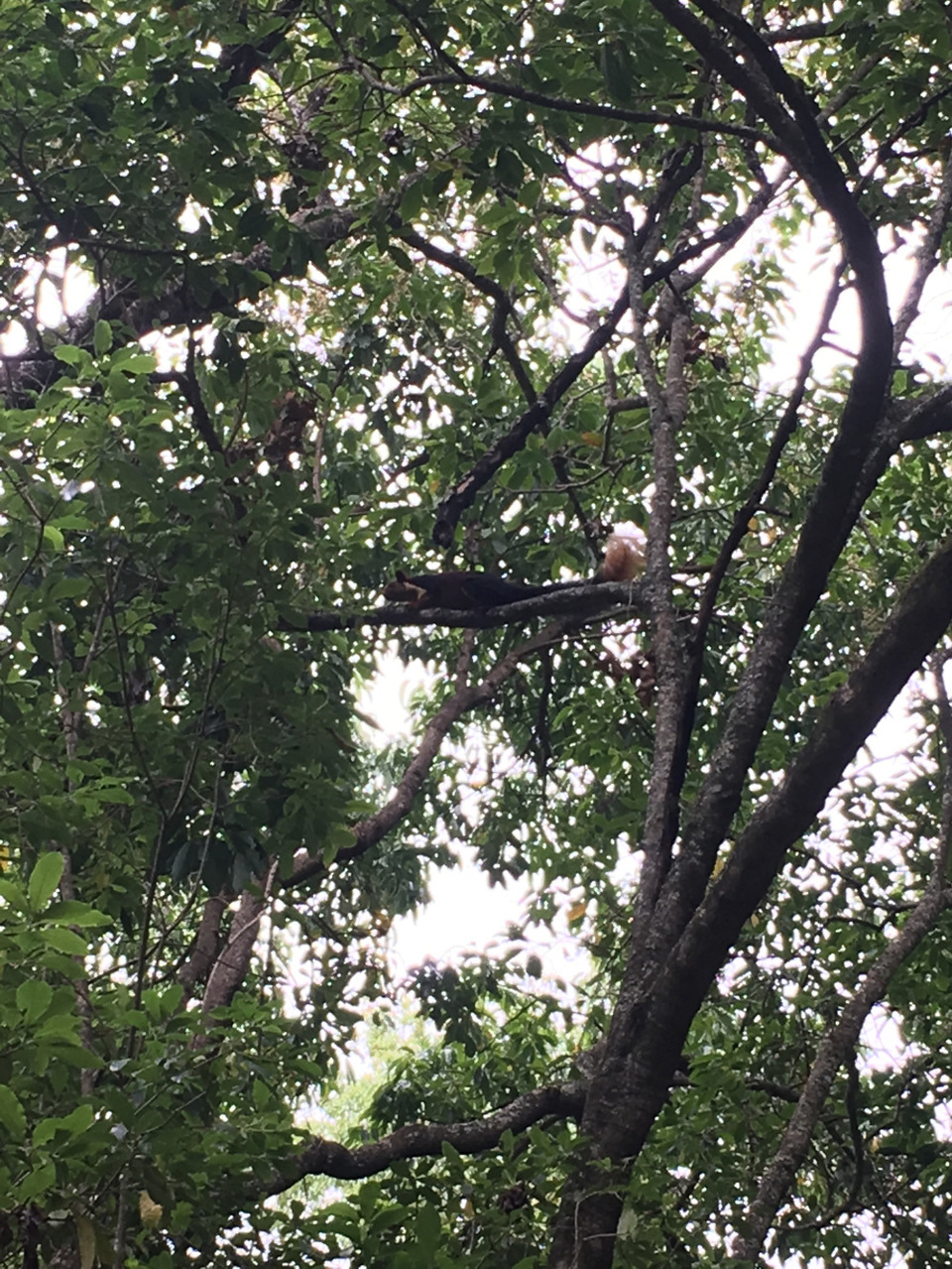 Post lunch as we decided to take a short nap while enjoying the whistle of a bird called the Schoolboy; yes it whistles like a kid and its as melodious as a song. Out of the blue, we are disturbed by the howling of monkeys...dozens of them sitting on tall trees going berserk. We wondered what was wrong and then our guide told us that there is a PREDATOR nearby. The monkeys are warning the jungle!!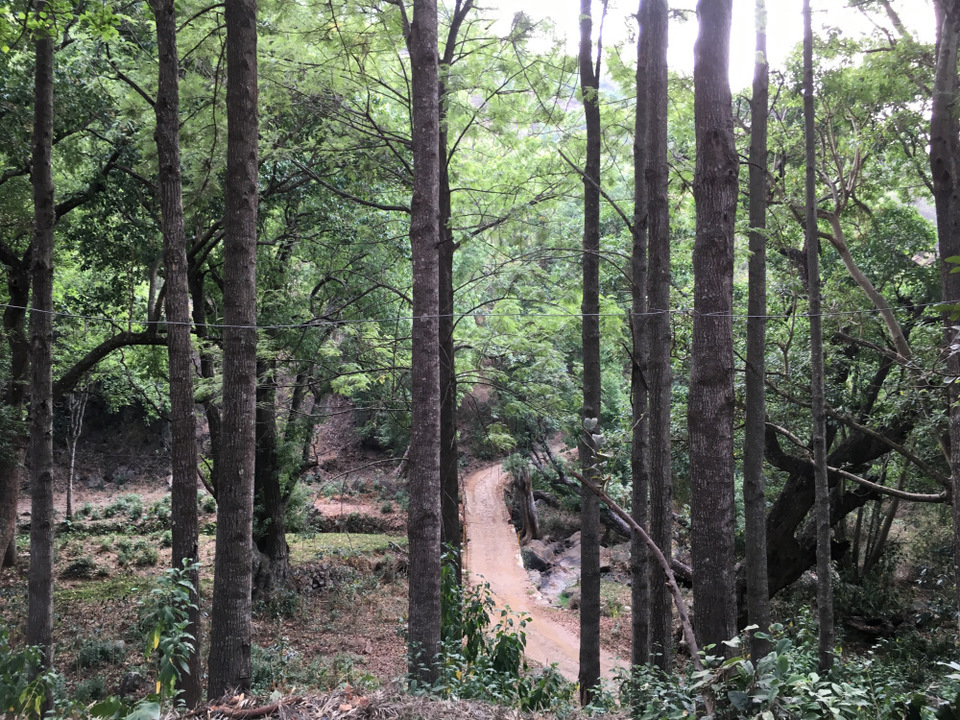 Since the howling of these monkeys was a familiar noise for us we too started paying attention. And then we heard it...the footsteps of something heavy....walking in the bushes. Our guide picks up a long dagger and ushers us to move towards an observation deck. We walk inside to get a panoramic view on the ravine. Nothing! No movement or sound. Our guide decides to go down into the ravine; he says the predator won't attack with so many people around. We somehow muster enough courage, pick up some sticks and cautiously walk behind him. We hear footsteps on top of the ravine and suddenly there is silence.
We wander around hoping to get a glimpse of the animal but instead come across a carcass of a Bison. It was recently attacked by a tiger a week ago. The sight of bones and dried up skin is a little disturbing and frightening. We quickly get out of the ditch and move towards our room.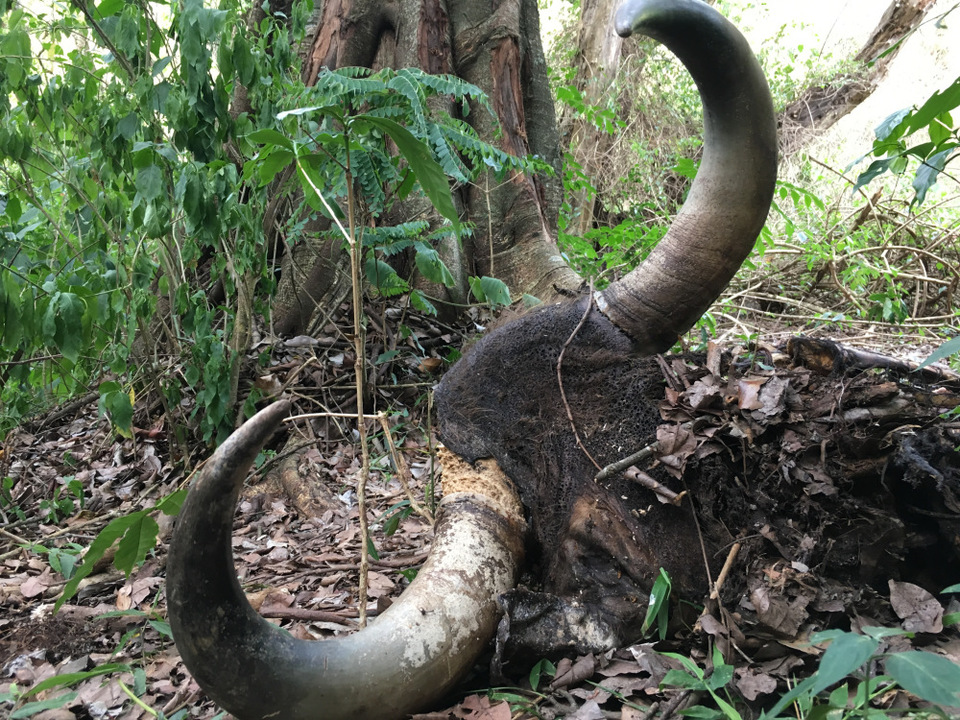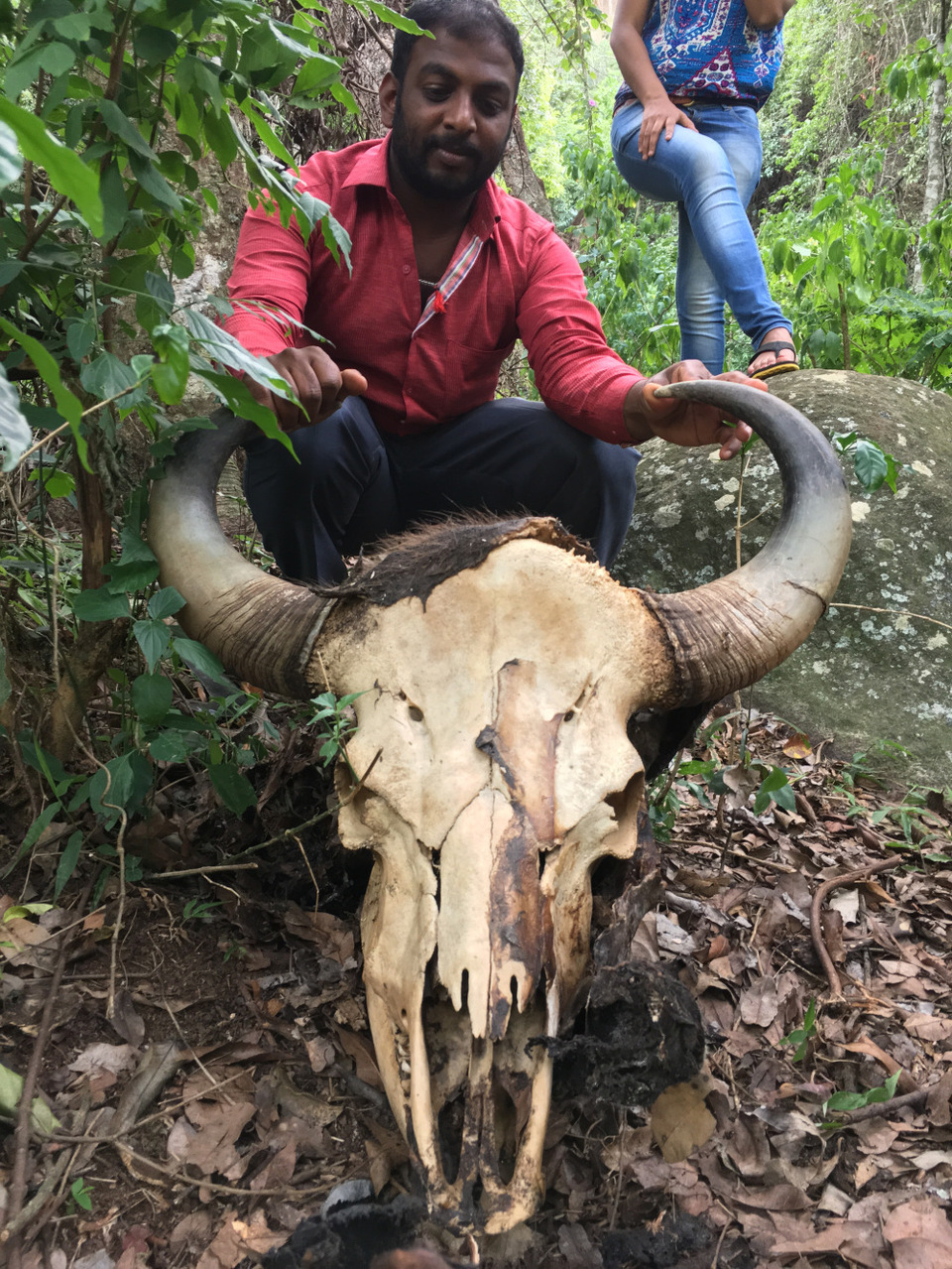 By now it was evening and we were waiting for our tea to be served we were shocked to see a huge tusker just meters away from where we were standing. There was panic amongst everyone. We watched the mammal closely, hoping that it keeps its peace. He looks weak, there is dearth of water and food in this jungle. Rainfall has been below average and animals don't have much food. The elephant lingers on slowly, disappearing into the bushes.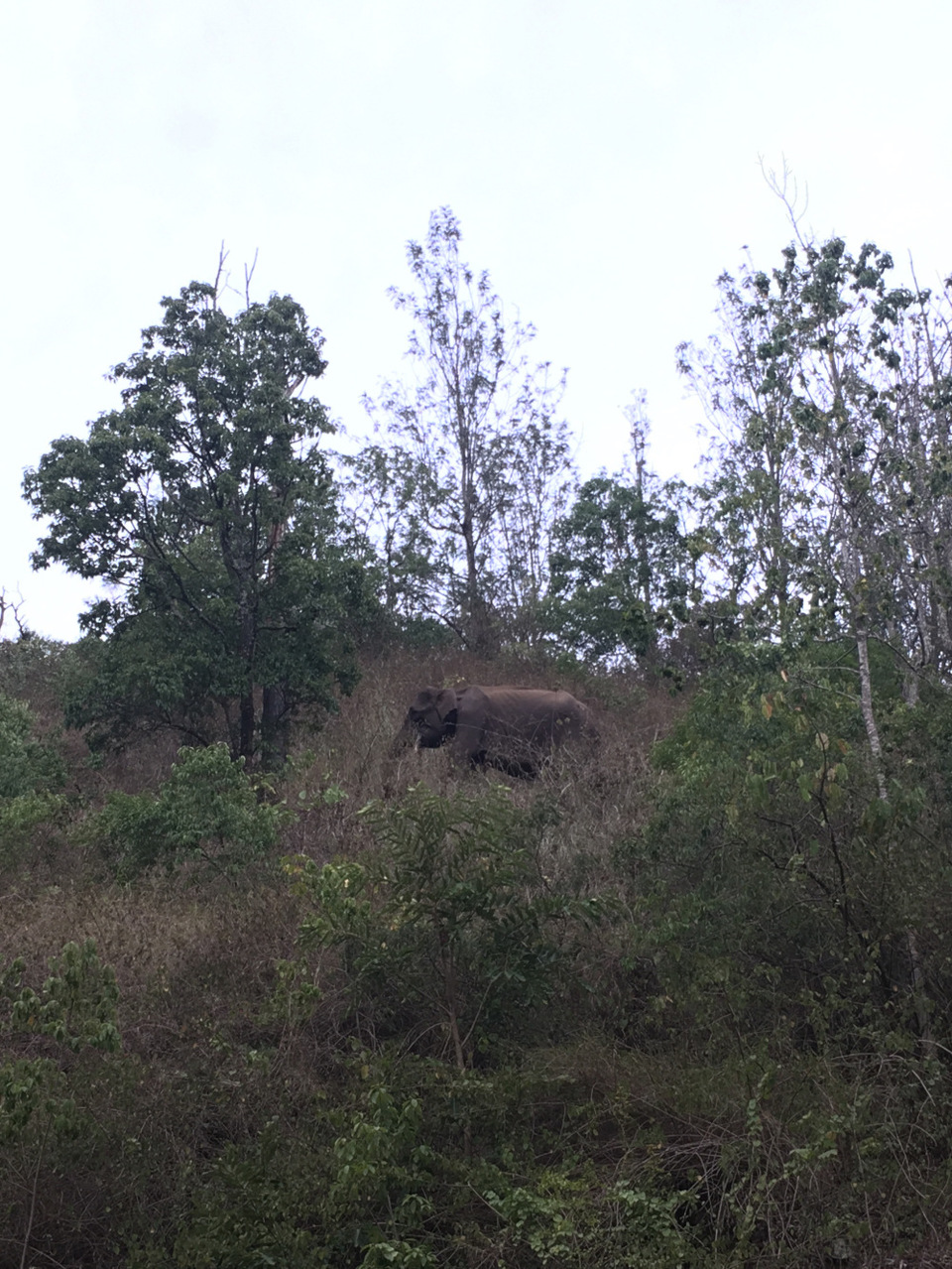 It was night by now..pitch dark and the only light we had was that from our bonfire. Soon we were discussing on how interesting the day had been for us and how close we came to spotting a predator. I had too many drinks and I head towards the washroom. Its a little far away from the campfire so I grab a torchlight; just in case. I shine it around the area where we heard the footsteps. I see Green Eyes ....lurking under a tree. I am scared, too scared to move or call out to my friends. I stand there absolutely still....those eyes focussed on me, not moving.
My friends saw me and they grabbed their torch lights and pointed it towards the jungle in front of us. It looks like a big cat and I am quite sure its a leopard. Our guide comes running down from the pantry and confirms our fears. What separates us from the leopard is about 20 ft of bushes. He slowly moves towards us and disappears. We frantically point the lights around..desperately trying to spot him. We are quickly pushed into one of the rooms by the staff and ordered not to come outside. This is scary...we can hear each others heart beating faster and faster. This is no longer fun; a leopard is quick and agile and can easily overpower us.
Its been two hours since we have been holed up in our rooms. The staff finally comes over and ask us to join them for dinner. Dinner is fast...we gulp it down in a hurry to get back into our rooms! We move in groups, holding hands, and shining the light near the trees. We spot it again; perches this time on top of the tree. On a branch right opposite our room. Its looking at us with those shining big green eyes. It doesn't even blink once. We all huddle into our beds and soon we have slept!
The next morning is spent talking about our experience and how scared we all were. Our only regret is that we couldn't capture anything on film; no one thought of getting the camera!!! Since then we have returned to this place every 3 months and spotted a plethora of wildlife; from giant squirrels, to black monkeys, bisons, elephants, hornbills. But the leopard hasn't come back. But we hope someday it does!