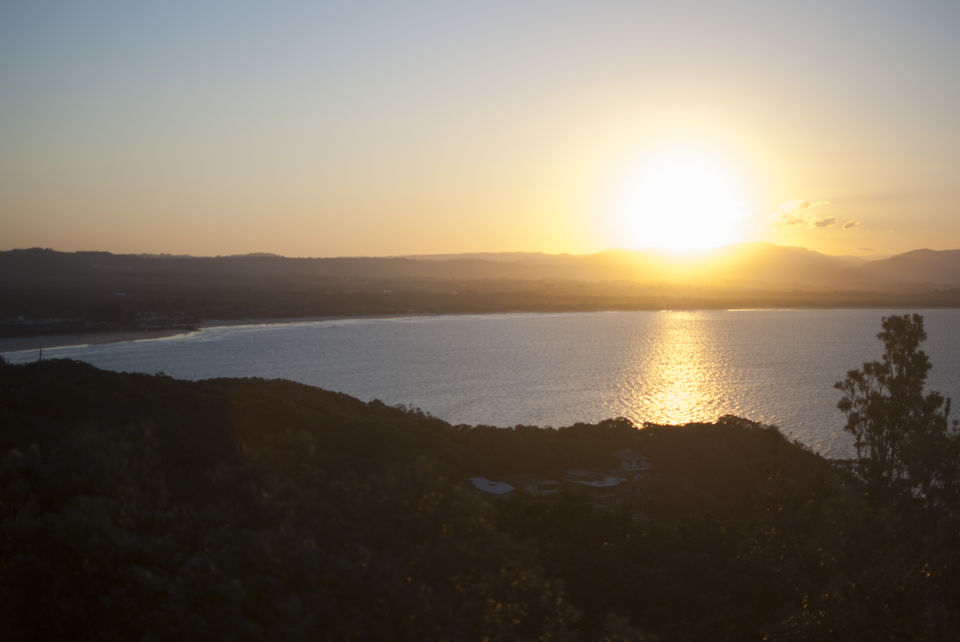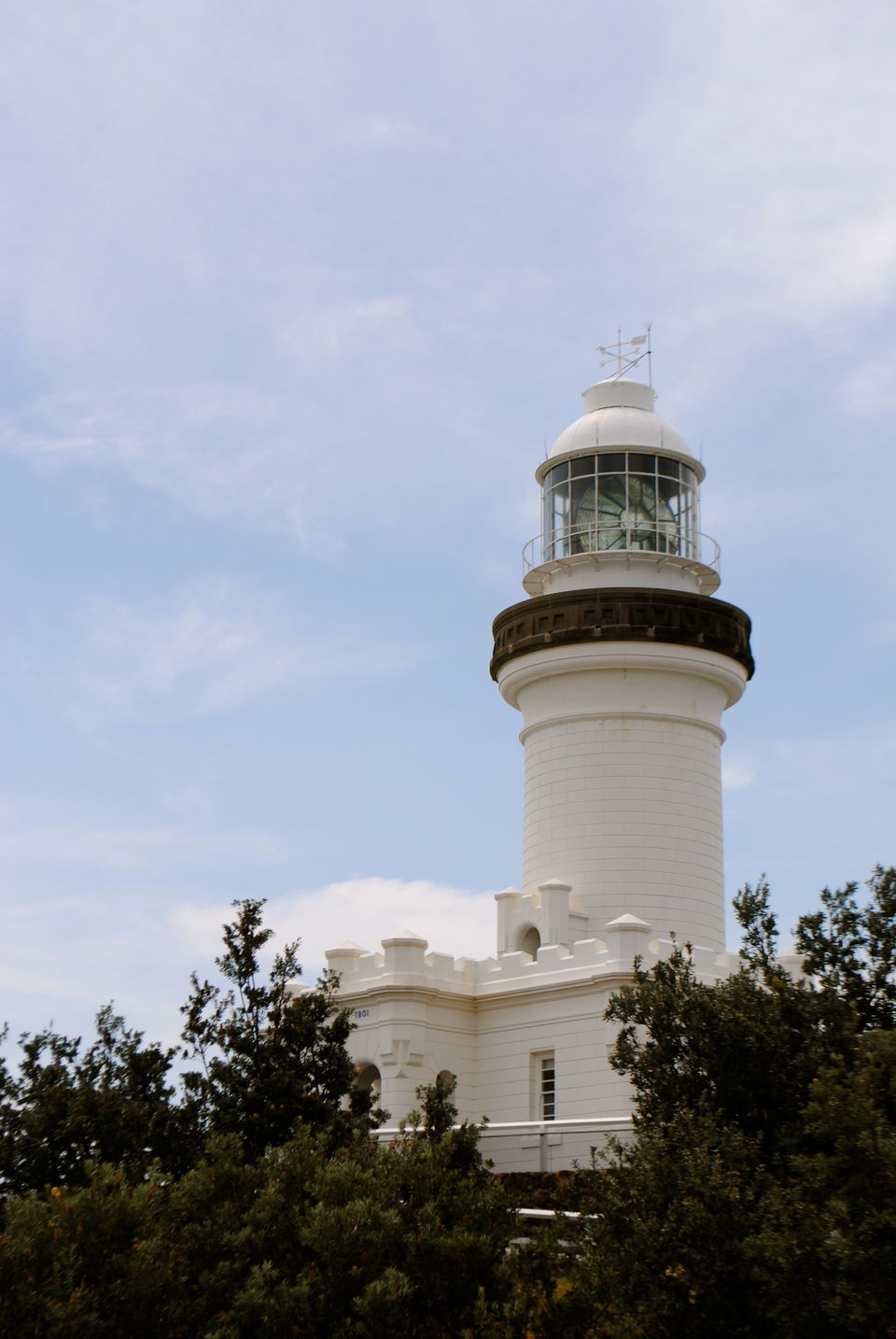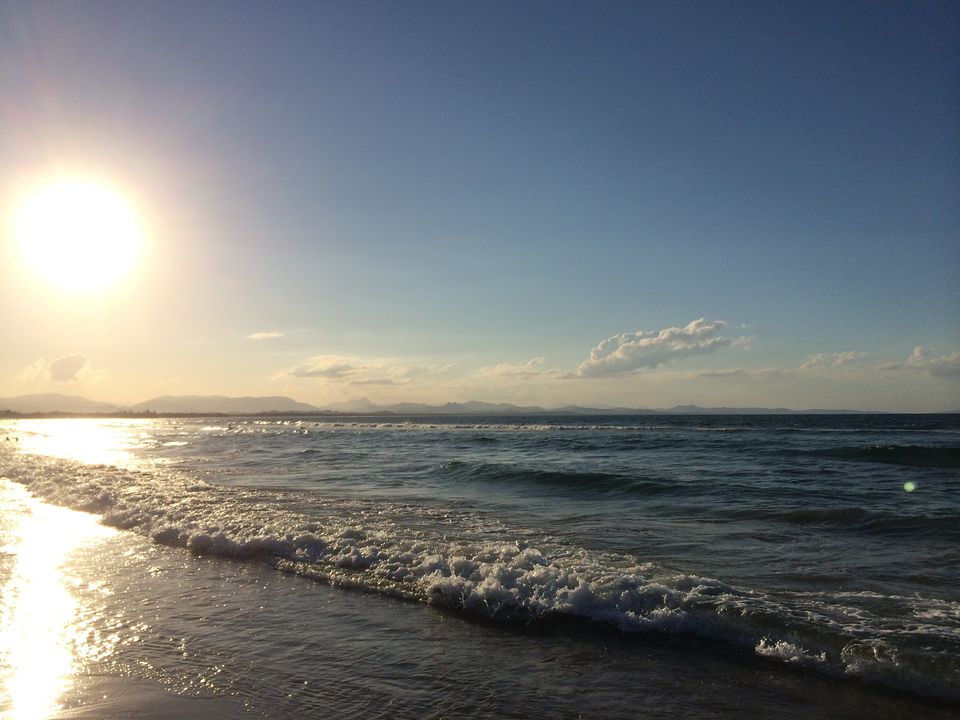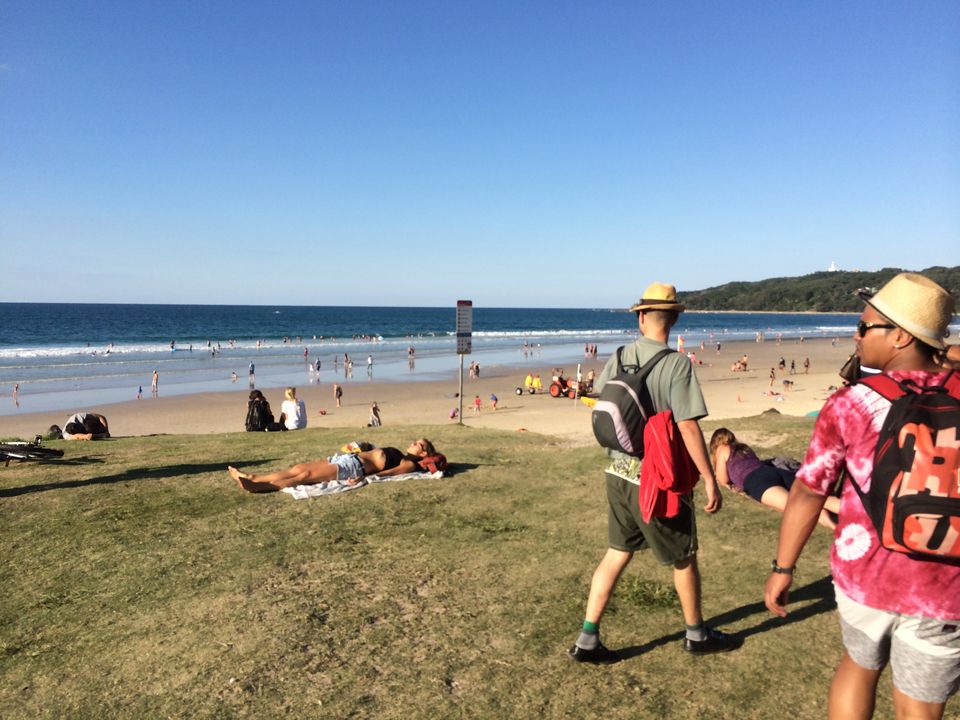 A mid-semester holiday for a student residing in Brisbane, these two days were packed with many "firsts" and quite a few things that din't go as planned. Nevertheless it's two days I will spend yearning for with never-ending withdrawal symptoms for the next few months, until I can get out with my rucksack again.
We initially booked two cars for the 14 of us traveling (8 seater and a 5 seater) but thanks to my complete ignorance, I never checked on the insurance policies and because neither of us were above 25, the 8-seater was left behind. What happened next is really blurry in my memory - lots of running around, lots of last minute bus tickets and a 4 hour ride (instead of the normal 2) to Byron Bay. I was warned about that part of New South Wales being a "gumboot" season during Easter but maybe Karma was compensating us for the bus journey, we got perfectly clear blue skies all the way.
Upon arrival, we ate. and walked. and walked. and walked. Perhaps one of the better decisions of the day was that climb to the lighthouse to catch the sunset. I assure you, this is something you want to do - Climb the lighthouse (from the beach). On the way, you will reach the "Most Eastern Tip of Australia" and if you're like me with a stamina not built for climbing, it will make you feel good for quite a while after.
Since the four people who went by car were already there, we simply ferried people one by one to the hostel (http://nomadsworld.com/hostels/australia/nomads-byron-bay). (my four friends decided to go scuba diving and Byron Bay offers great deals so check it out as well!)
The next day was one of utmost importance - I was jumping off 14,000 ft from a plane. I'm alive, survived and despite being terrified of heights, enjoyed my experience thoroughly. I went through (www.skydive.com.au). Since I touched Earth very much alive, these guys are obviously reliable from my point of view but overall - a great bunch of people as well. (If you want jumping at the beach to be a highlight of your jump, then remember that these guys don't offer that AT byron bay-only-) . The base for the jump is at a place called Ballina, just a wee bit drive away from Byron Bay. Even though you jump over the ocean, you land super close to the water but not... at a beach.
We spent the next few hours in the usual leisure activities - drinking beer, eating, checking out the place and sunbathing. Describing that will be pointless cos almost every place there is good and there's lots to choose from - so take your pick!
If you're backpacking across Australia and need a city/town where time moves at your pace and some hippiness surroundings - this is your destination trust me(:
Remember -
if you're going around the Easter period - there's the Bluesfest that you need to plan around. It gets really crowded at that time of the year and finding a place to stay is a pain if you haven't booked accordingly and in time. Maybe try attending the Bluesfest as well! I missed John Mayer performing this year simply because... ah well... too slow...