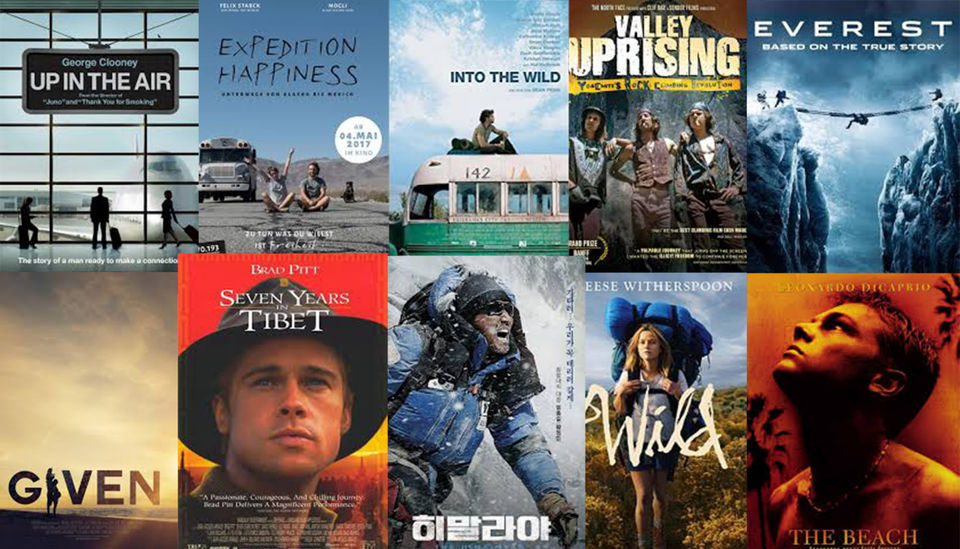 This article is for all those film fanatics who are looking for some nice travel films that would motivate them to pack their backpacks and add some sugar and spice of adventure to their bland routine life. A little learning, a little entertainment and a lot of inspiration!
VALLEY UPRISING (2014 Documentary)
Yosemite, Yosemite, Yosemite!! This movie proves that rebels have had the passion to achieve the unimaginable since time immemorial. It's not just about reaching the top, it's about how you reach there. Valley Uprising shows how the climbing started and how generations evolved their styles to go against gravity on Yosemite's cliffs.

First the ropes and a lot of hooks (harness), then lesser hooks, climbing without harness and at the end climbing to the top just to fall down to create a revolution with wind suit flying, this film is crazy on how the adventure sports actually started.
THE BEACH (2000 Drama, Romance, Adventure)
Frankly, I went to Thailand inspired by this film. And just to bring to your notice, the 'beach' that has been captured here actually exists. It is not that extreme but it's there and it'll give you exactly the same feel that DiCaprio experiences during his visit. After my trip, I could relate to one of the dialogues so much that I actually got it stuck on my bedroom wall. It says,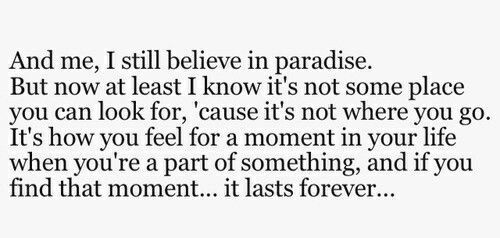 This Leonardo starrer will want you to see a unique world or even be a part of it once you see the 'legendary island paradise'. Though people watch it for DiCaprio, the other actors have also done justice to their characters. Also, as an audience, this seems to be a really combination of story, direction and cinematography.
WILD (2014 Adventure)
Three words. Solo. Woman. Hiking.
The character in the film goes through a personal tragedy and decides on going on hiking and once she is back, her experience has healed her.
This movie really makes you believe in the fact that you just need to START. Whether you're experienced or not and irrespective of whether you have a plan. All you need is determination and a little madness. The quote from the film, "And I didn't even know where I was going until I got there, on the last day of my hike", seems to be true for every travel experience.
EXPEDITION HAPPINESS (2017 Documentary)
Personally, this is one of the best travel documentaries I've ever watched. Not because it was the perfect kind of travel I'd like or the way it has been filmed but rather, it felt to be one of the most real story-lines. Well, travel is not always happy. There's a dialogue that says, "When so many things go wrong, you kinda start to question why you're traveling in the first place, we weren't happy at all. It's part of traveling I guess, and we learn that may be happiness is to get over something like that…".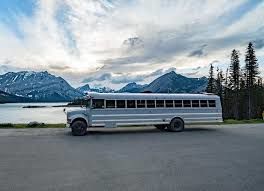 Felix and Selima, the passionate travelers have done justice, I believe, to the documentary with a few wonderful panoramic shots on the camera, great music enhancing the mood and though there are some negative reviews otherwise, I feel a person who likes to be on the road and loves nature would definitely enjoy the film.
This film might also want you to make your own mobile van someday.
THE HIMALAYAS (2015 Thriller, Drama)
Knowing that this film is based on a true story, it is difficult to imagine that a climber would actually risk his life to find his missing colleague in the Himalayas. A little emotional than other mountaineering films, this film seems to be having a proper beginning, middle and an end.
EVEREST (2015 Thriller)
This film is pure excitement to the audience to see whether the climbers make it to the top of the summit of Earth's highest mountain, Mt. Everest. I couldn't get to see this movie in 3D, however, if you get a chance, please do watch it. I assume, this film in 3D would just enhance the experience way more.
With the violent storms, extreme freezing temperatures and the blizzards encountered by men is a battle between nature and human survival. However, a dialogue by one the expedition experts said, "You know what they say. It's not about the altitude, it's about the attitude".
For all climbers and hikers, this one's for you, "Head down, one step at a time, that's how it's done".
Worth spending 2 hours on this film!
GIVEN (2016 Adventure)
Given is a film through another perspective altogether. It's through memories of a child, who with his parents traveled around the world and continued the legacy of surfing in 15 different countries. The contrast of a small child's voice with the massive-ness of nature is makes it quite an experience for an audience.
The child has learnt life differently and his voice over, "It's important to retrace your path because it helps you understand who you are", clearly shows that travel is one of the best teachers in the school of life.
This film is not just for surfers, it's for everyone who is passionate to not just travel but to learn from it.
SEVEN YEARS IN TIBET (1997, Biography, Drama)
To bring glory to his country, Heinrich Harrer (Brad Pitt), decided to climb Nanga Parbat. However, the extreme weather conditions don't allow him. However, after a lot of global problems, he befriends the Dalai Lama and is exposed to the teachings of Lord Buddha. Once the war in his country ends, he goes back as a different human being altogether.

Quite a serious film with great portrayal of the character (transition of who he was when he came and when he went back).
UP IN THE AIR (2009 Drama, Rom-com)
His home is the airport and the hotels and I personally envy that so much. George Clooney starrer, this film is next level 'goals' for a traveler. Whether it be the platinum airplane card through his miles or the luxuries of hotel rooms, at least the platinum card in on my bucket list (only if someone would sponsor my trips, haha). A mixture of drama and romance, this film is an entertainer for sure.
INTO THE WILD (2007, Biography, Adventure)
You ask anyone to name a travel film and the most common would be this one and perhaps that's why I've added it at the bottom. Well, based on a book, it's a true story with a lot of screenings at film festivals around the world. The plot is simple wherein a student abandons everything that he had and hitchhikes to Alaska. However, one is fascinated through his experience and how his life has shaped by meeting different characters of the film.
"The freedom and simple beauty is too good to pass up". I believe every person who has traveled 'for real' would never want to stop just because of this mere truth.
Into The Wild would definitely force you to think once whether you want to carry on with your career or to give up on everything just to find yourself.
These opinions above are solely personal and can vary from person to person. I hope y'all agree with most of the reviews:)
Write up by: Mallika Rohatgi
Pictures are taken from the internet.