Rai Valley Tourism & Travel Guide
Rai Valley Tourism & Travel Guide
Trips and Itineraries for Chiang Rai
1 Day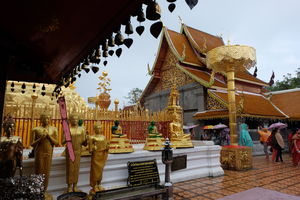 A day in Chiang Mai and Chiang Rai, Thailand
Chiang Mai is a lovely northern city of Thailand, offers fresh breeze and low temperature than other Thai cities....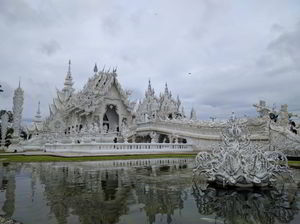 Chiang Rai: The Golden Triangle, The Golden Toilet, Nightlife, and much more! 
Chiang Rai Chiang Mai spoils you with its beauty, people, food, and cafes....
---
About Chiang Rai
For my second visit to Thailand, I opted for Chiang Mai. The temples around the city are beautiful, but it was the Elephant camp nearby that was my favorite experience. After a nice Thai Massage, I headed to Chiang Mai with a full agenda. I took a 30 minute elephant ride that seemed to have lasted longer. Post that, we visited Doi Suthep Temple on a mountaintop overlooking the city of Chiang Mai. Doi Suthep is Chiang Mai's most famous temple and definitely its most scenic. The views from the temple are amazing and the temple itself is just as beautiful as the many that I've seen in Bangkok. I spent some time wandering around before walking back.
Best Time To Visit Chiang Rai
Best time to visit Chiang Rai is from December to February
Book Chiang Rai Tour Package