Chiang Rai
Chiang Mai spoils you with its beauty, people, food, and cafes. The last time I was in CM, I ended up spending two months here even after making a grand plan of spending my second month in the south of Thailand. I'll probably be the only person who has been to Thailand, but not any island.
To improve my track record, I decided to take a short touristy trip to Chiang Rai last weekend. I would be lying if I told you that the famous white temple was not my primary agenda.
Don't get me wrong. As a matter of fact, the white temple is gorgeous as seen in the picture! However, I would like to focus on what else Chiang Rai has to offer. So here we go (to the toilet)!
The Golden Toilet!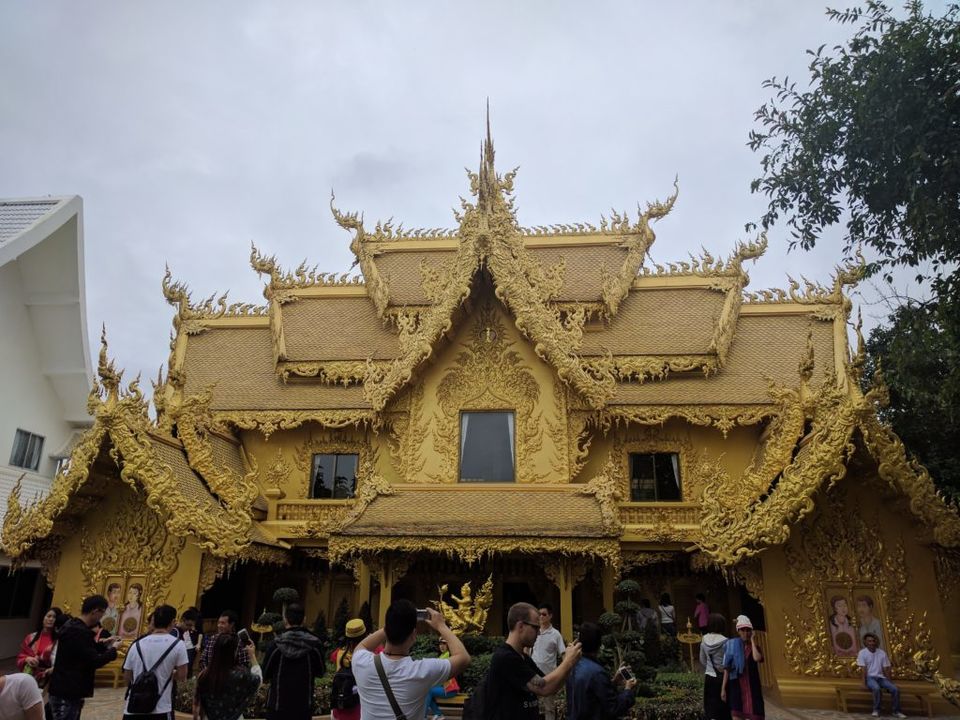 I felt that the toilet at the white temple complex was even better than the temple. After all, who will miss on output working at a place like this? ????
The Black Temple
Created by Thailand's national artist, Thawan Duchanee, Black house (or Baan Dam) is a combination of museum, art studio, and residential colony. The place houses art collection which includes animal horns, skulls, images of devils, and much more. What's more, it's huge and you can easily spend over an hour hanging out there.
Entry fee: 80 baht
The golden triangle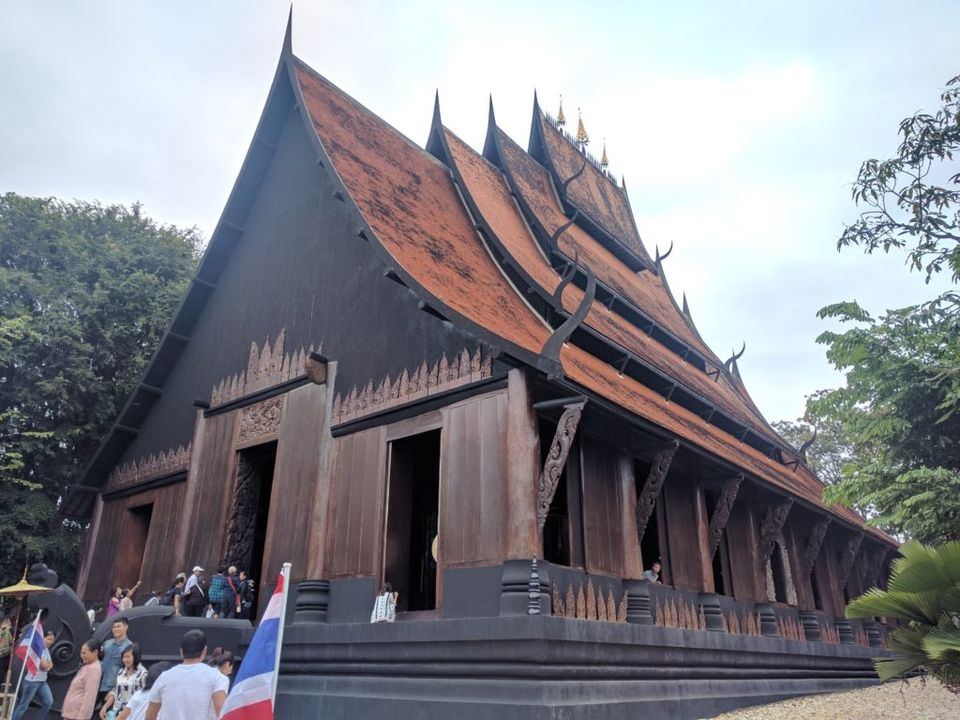 Next, we cruised to the golden triangle which was an important destination on the opium trade route. Golden Triangle is basically a term used for a spot on the bank of Mekong River, bordering Myanmar and Laos. Apart from that, the place is a home to an 8 th century Buddhist temple and a museum called 'Hall of Opium'. You can cross to a small island in Laos by boat without a Visa. The sheer feeling of being between three countries while floating on Mekong is worth the ride.
Saturday Night Walking Street
Yes. Chiang Mai too has one. What's the difference?
Unlike Chiang Mai's Walking market, Chiang Rai's is almost full of locals and it's probably twice as big as the one in Chiang Mai. Since the market is largely catering to locals, you will find everything from a needle to electronic appliances here.
Night Bazaar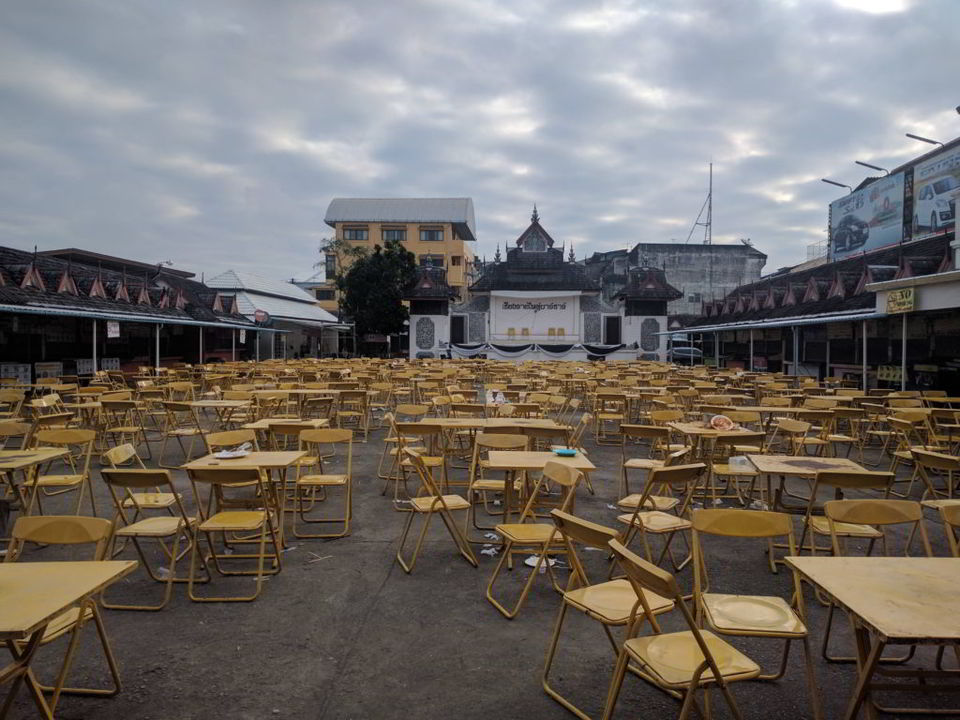 This one was my personal favorite!
Imagine a grand food court with 100 tabled laid out in between food stalls selling an array of delicious dishes from all over the world. To top it up, the food court has live music going on every night. I enjoyed hotpot soup which I have not seen anywhere else.
Nighlife
Contrary to my expectations, Chiang rai has a vibrant nighlife with some clubs staying open till 3am. I been to one named ParClub and it was better than any other club in Chiang Mai. Since I am not a party animal, I didn't explore the nightlife in detail but for those interested in it, Chiang Rai is definitely not a bad place if not the best.
Although I didn't spend much time in Chiang Rai and I didn't really fall in love with it, I must say that it turned out to be much better than I thought. Visit it yourself to form your own perception.
This blog was originally published on '50by50'