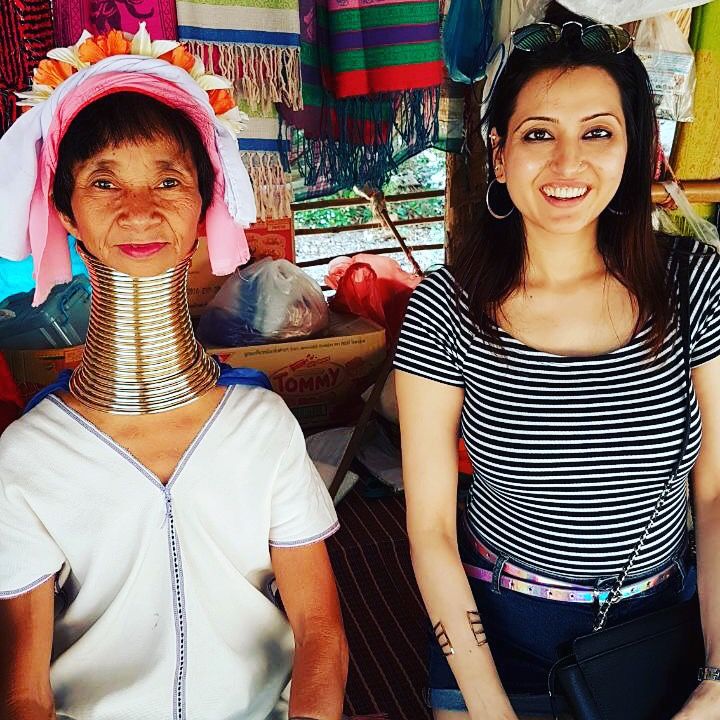 Hey everyone ,
To begin with a small background on how this sudden trip came about.
So once again we could not go to Europe and had to cancel our tickets due to city-life commitments. Hence the disappointment from cancelled Europe trip coupled with the boredom from mundane city life and labour day long weekend, we just wanted to head out somewhere .So we choose Chiang Mai, located in the northern mountainous region of Thailand .
It was an impromptu trip, meaning expensive tickets , long connecting flights and being in the place in the wrong season(Just because you want a break from your life).The temperature hovered around 37-38 degrees (April -May) .
We stayed at The Le – Meridian, which is one of the good hotels in Chiang Mai(highly recommended) and they were nice enough to upgrade us to the mountain view room(Even though there was so much haze the first day ,that there was practically no view )

Thursday Night -The good part was that our hotel was in the middle of the famous night market .So on the first night of our arrival, we ventured out in the market. The market had great vibe, only it was a bit hot there. There were stalls selling silver jewellery, clothes, accessories shoes, artifacts and repeat
There were plenty of food corners with live music and Thai street food. We had the Banana – nutella crepe and made plans on what all we will eat during the course of our stay.
Friday, Day1 – It was very hot and to escape the heat we decided to go to the mall .For transport, Uber and Grab are readily available apart from the local Tuk-Tuks. We went to the Central Festival Mall, expecting it to be like Bangkok malls but it was nowhere close to it . There were branded stores of Zara, Mango and Selfridges, but being from a city all that did not excite us. Overall quite boring. In the evening we decided to go out in the night market again but the rain God ensured that we were confined to the hotel. None the less, we chilled out at the hotel bar polishing off Mango–sticky rice desserts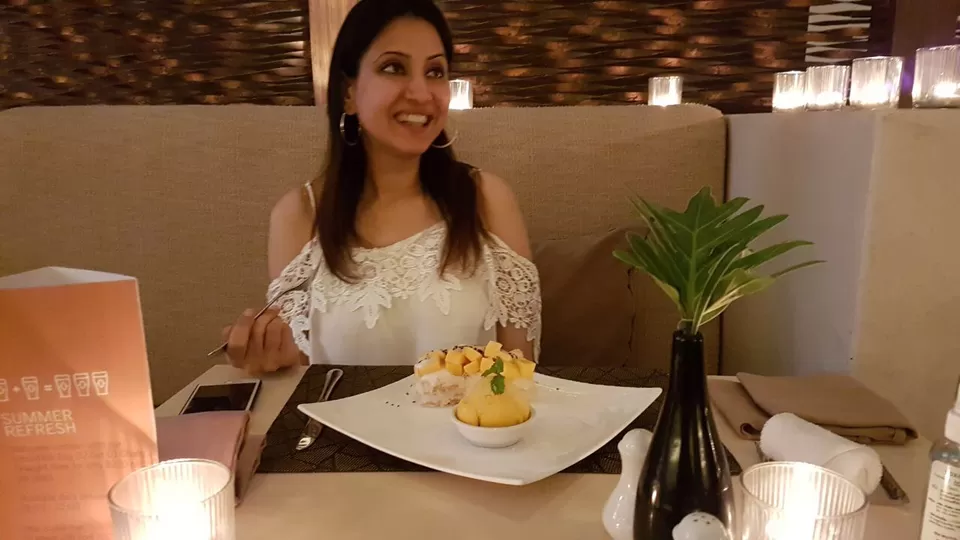 Saturday, Day 2 – Previous night rains had cleared the sky and we could finally see the mountain from our hotel room. We had booked a tour to Doi – Suthep for this day .Doi Suthep is a temple located around 15kms from the city and is actually the name of the mountain where it is built. The temple is quite serene and with Buddha statues, incense and chimes.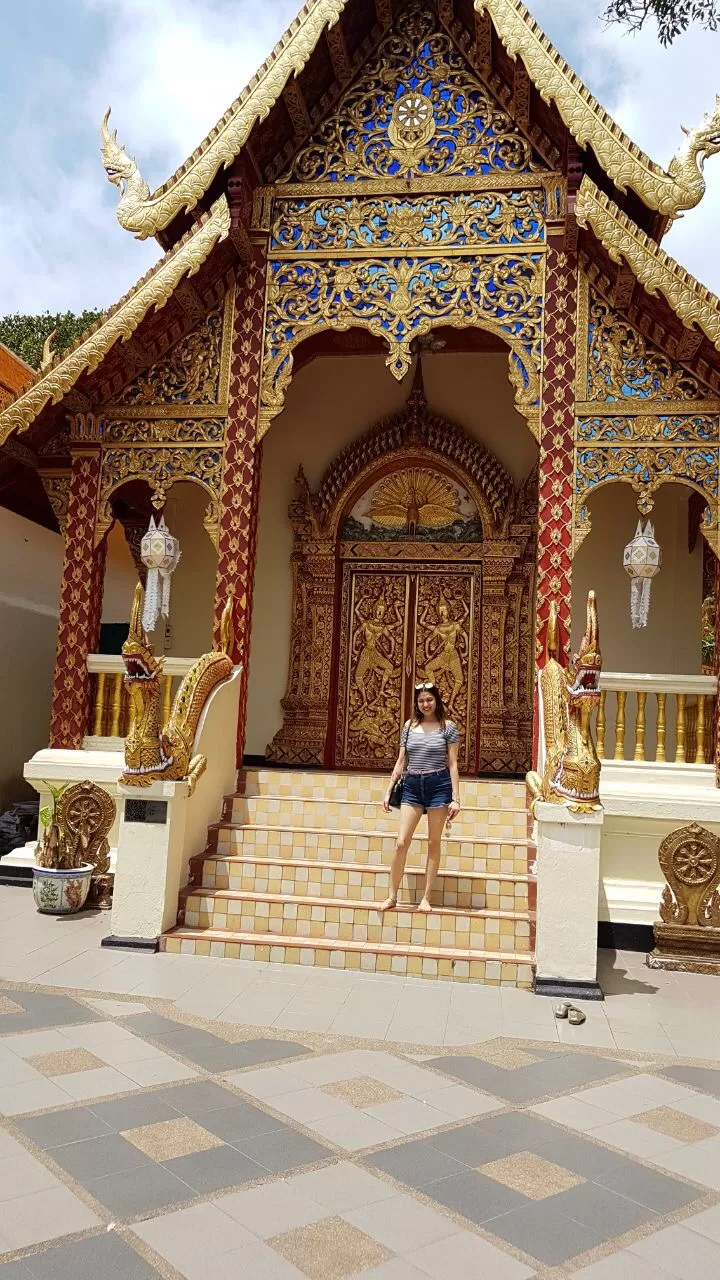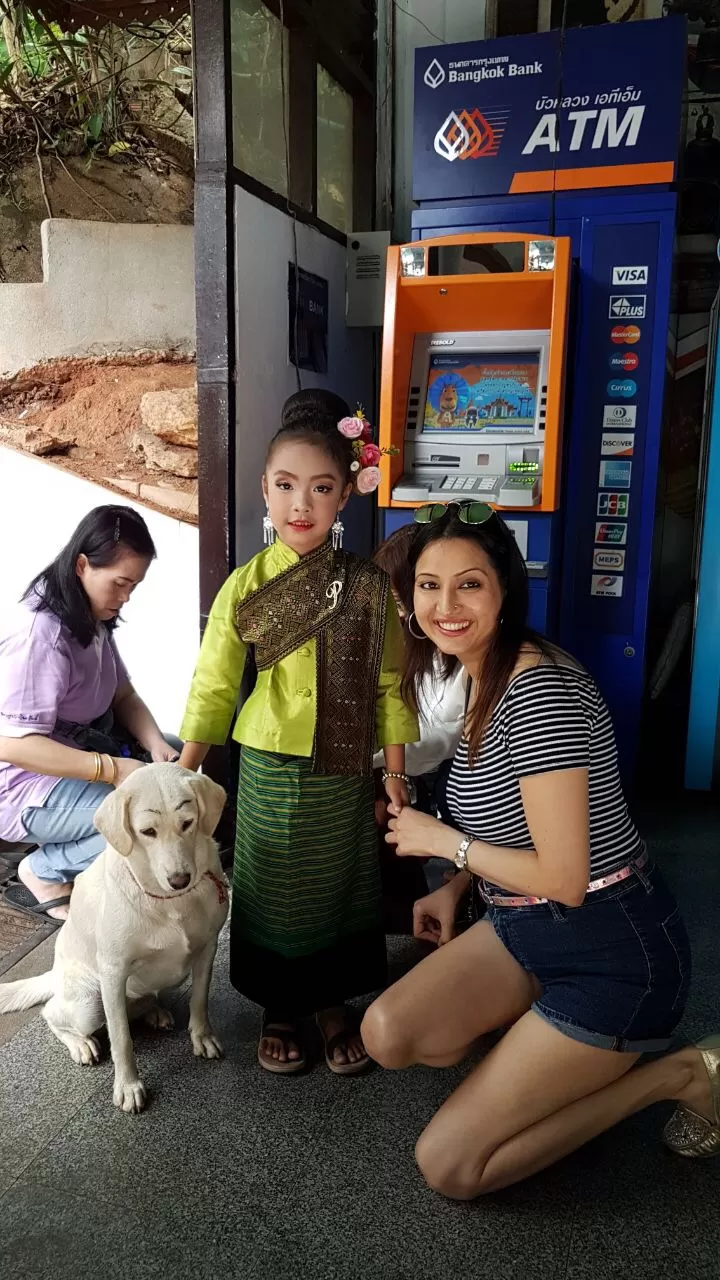 Post that we went to visit the Hmong tribal village .This was about 15-20 minutes drive from Doi-Suthep .We stopped at a local cafeteria and had the most amazing coffee there. Again there were many stalls selling jewellery, accessories and stoles etc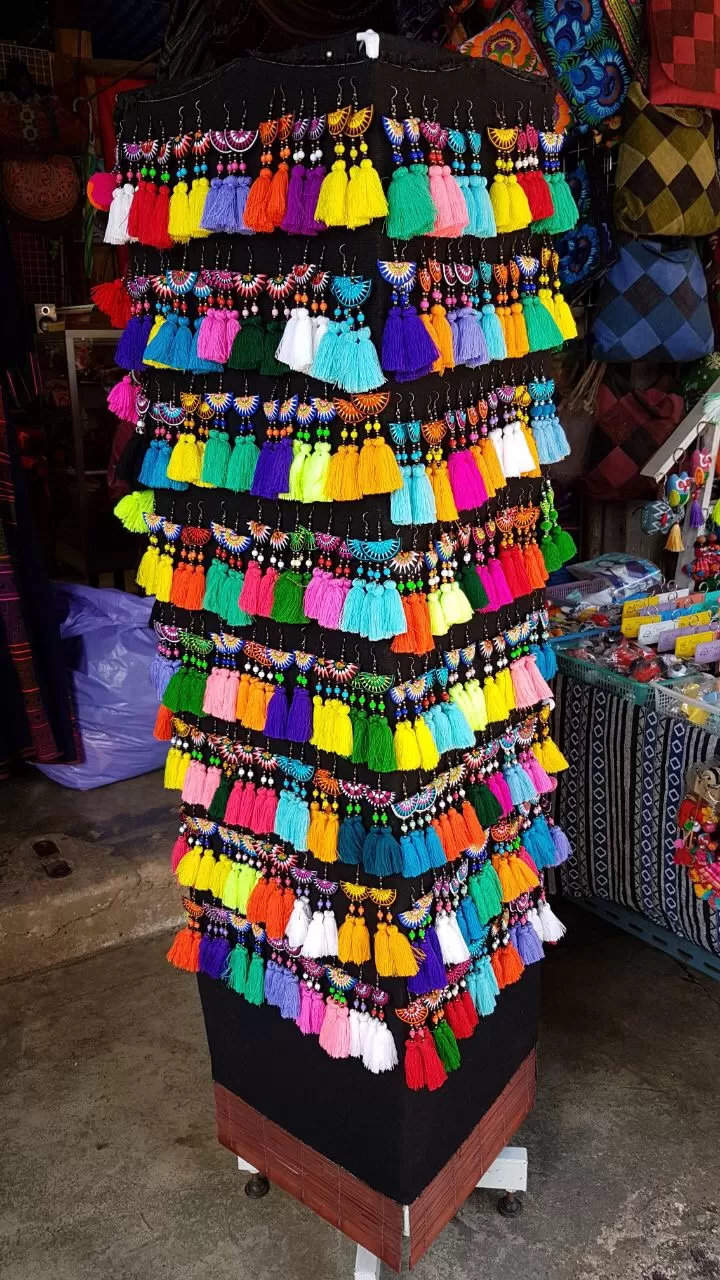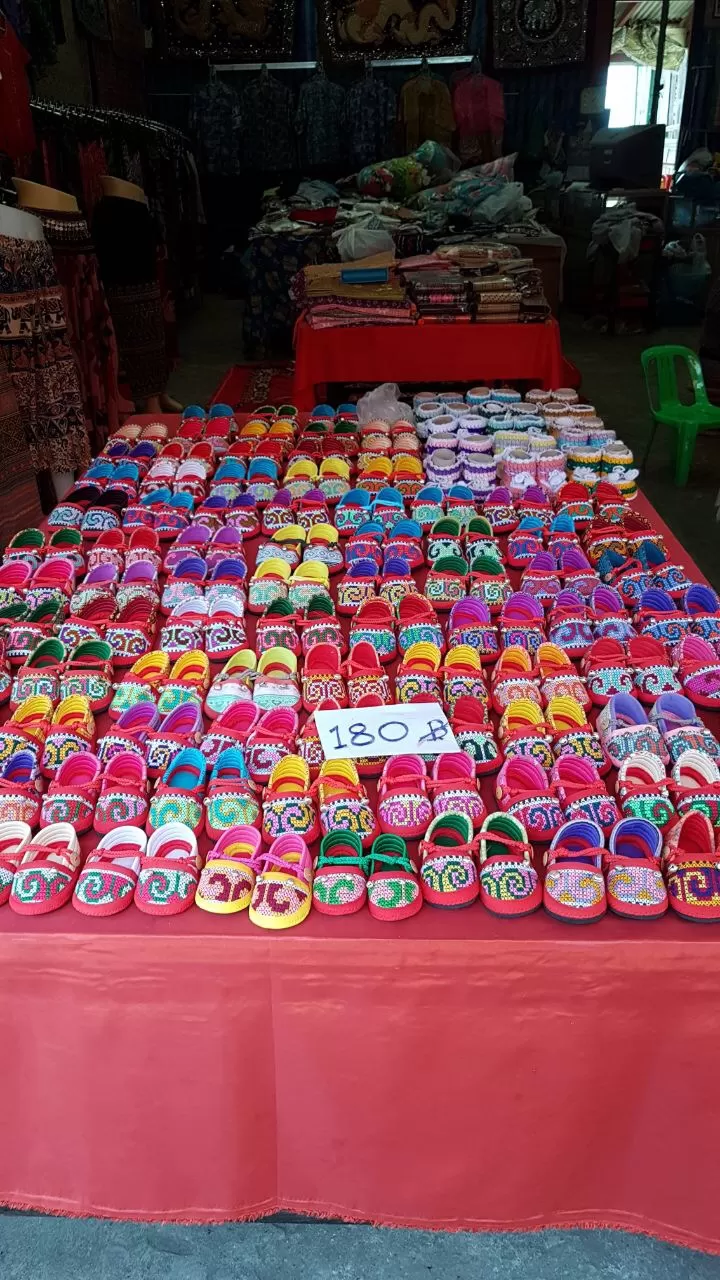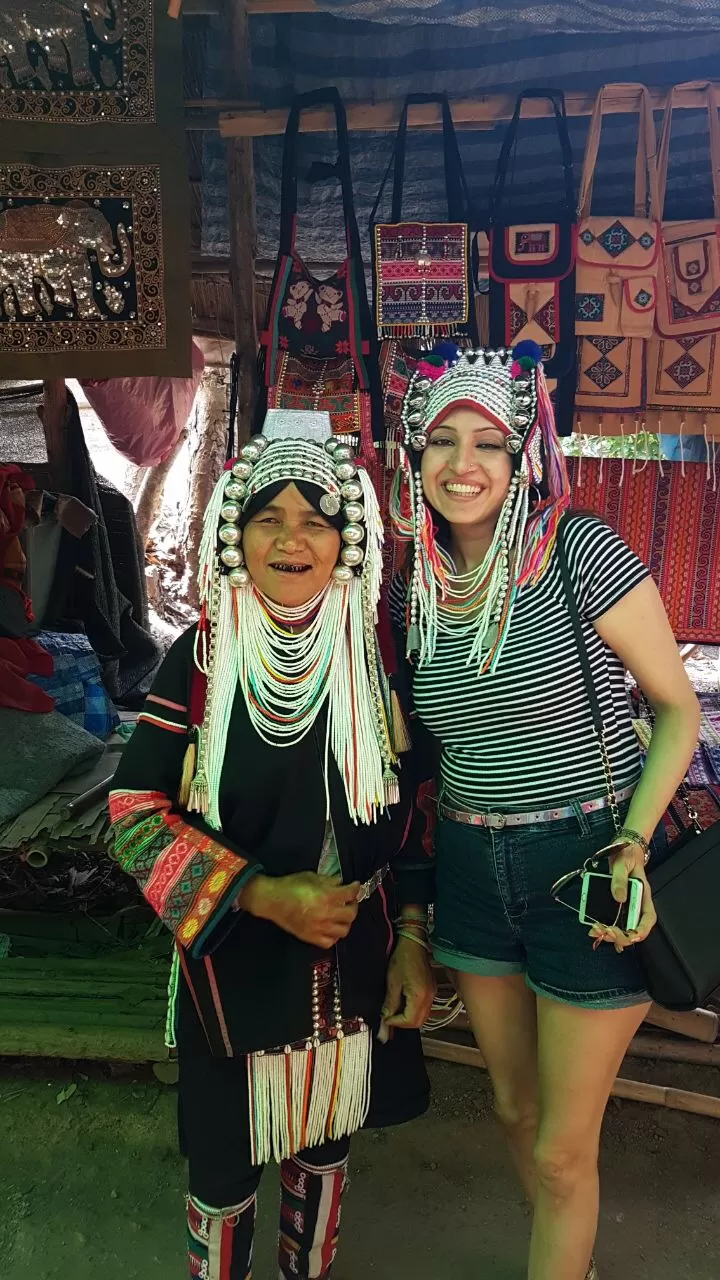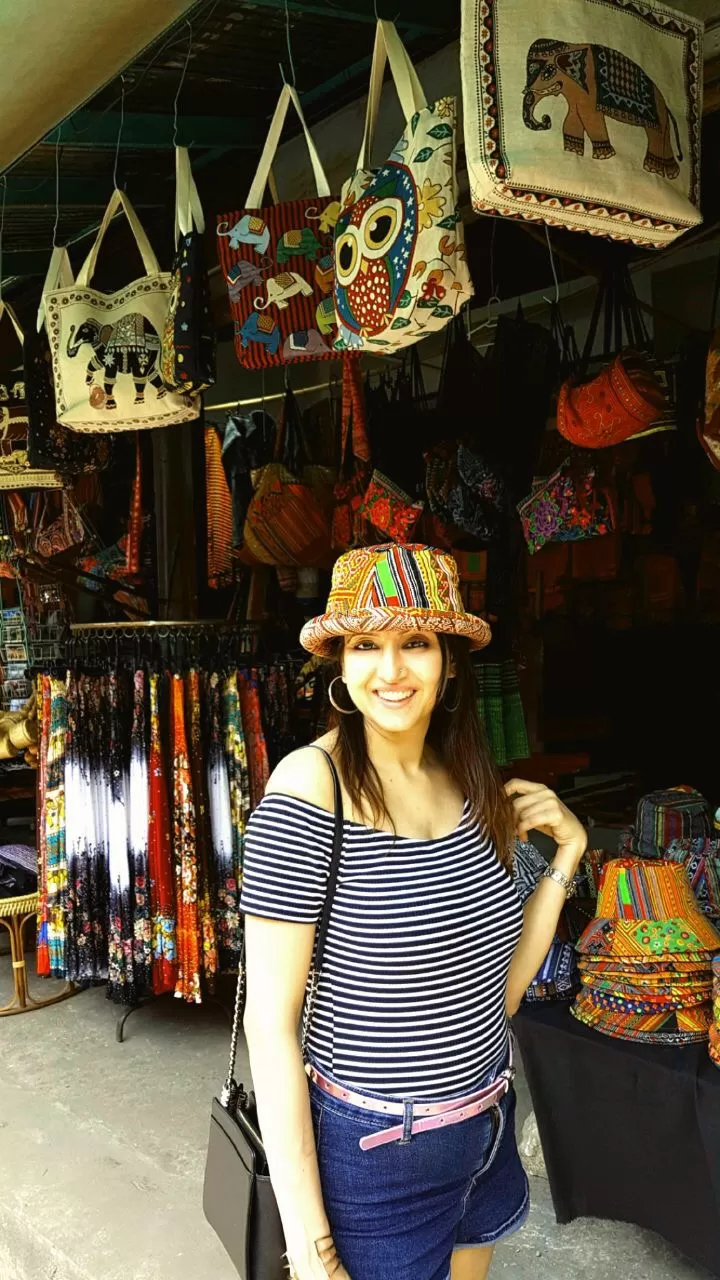 After that we went to visit the Long -Neck Karen village Tribe. This was about 20 minutes outside the city .These tribes are migrants from Burma who came here to escape war. These women are known for the brass rings they put around their necks. The necks are not that long its just that, the brass ring compresses the rib cage giving an illusion of long necks.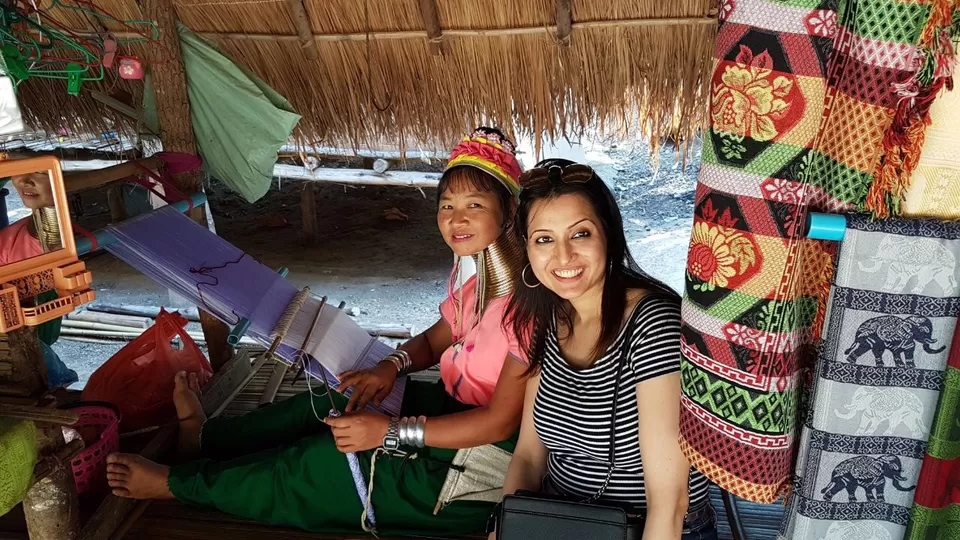 Its not a place where people will welcome you in their houses to experience their lives, rather, here each hut had its own stall selling almost identical stuff(Stoll, jewellery, fridge magnets,dried fruits etc). Some women were sitting there weaving and others were just standing in front of their stalls.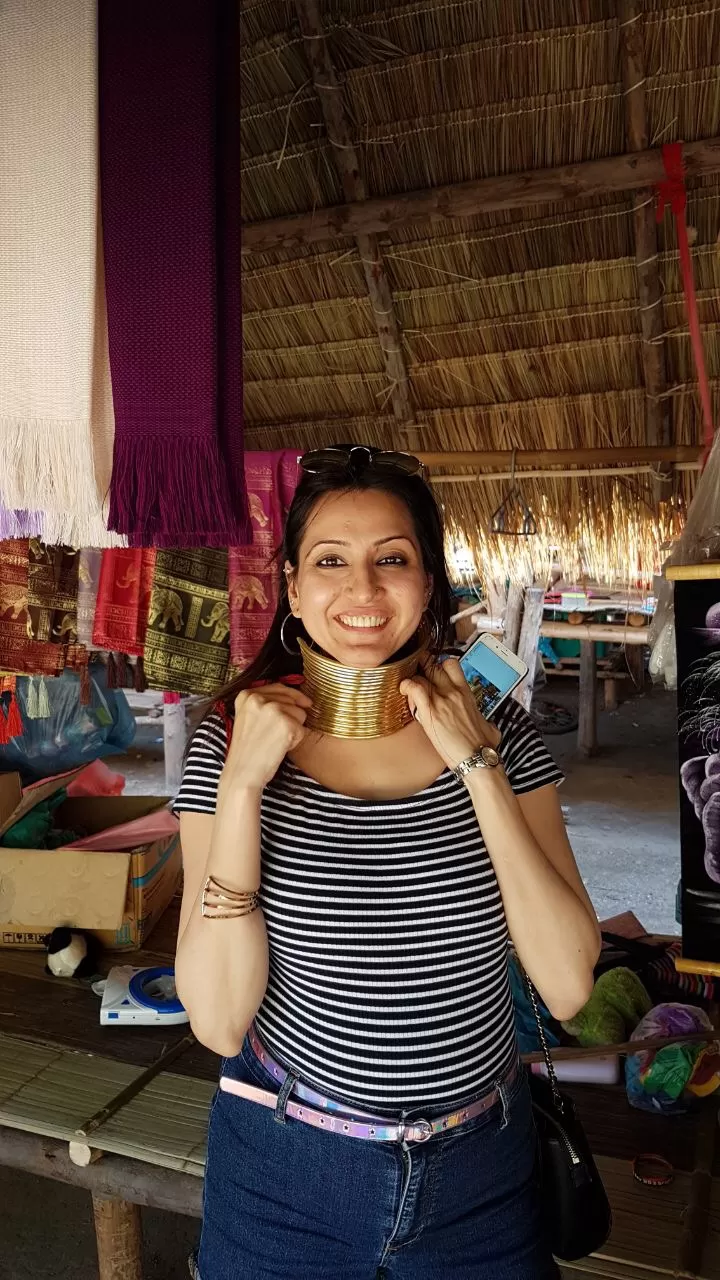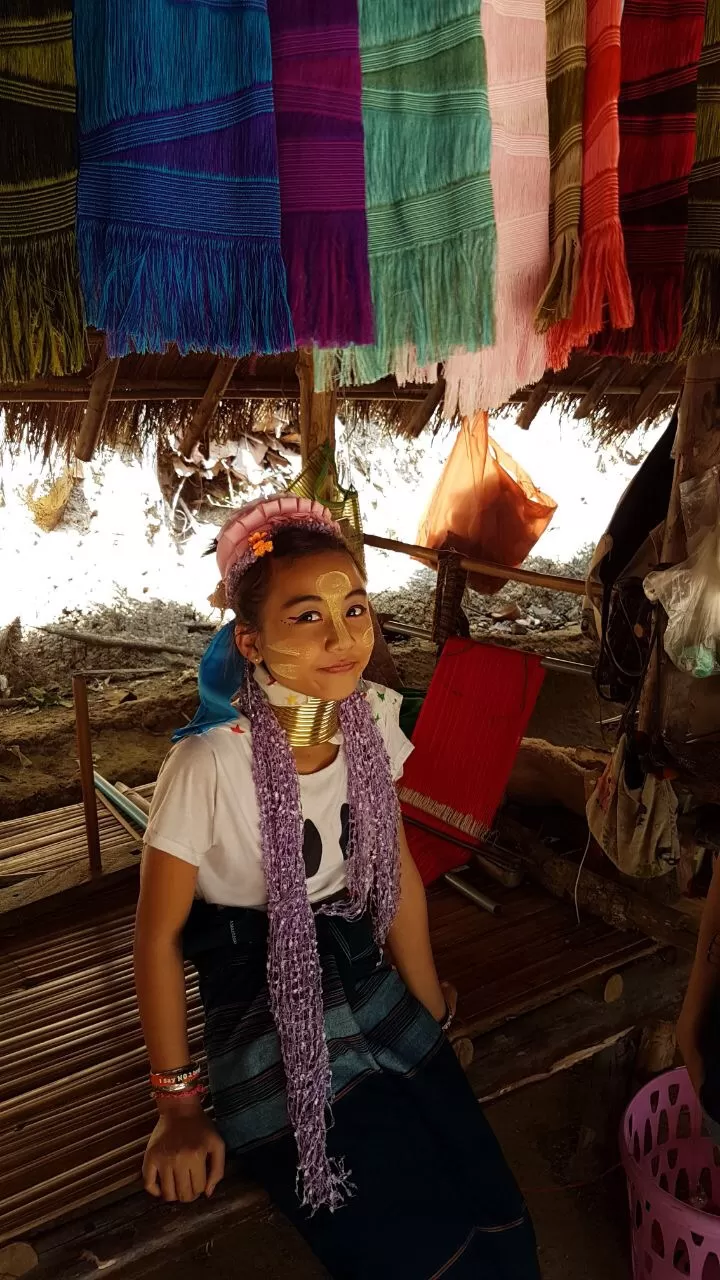 Some people say you shouldn't visit them because its like human circus and by visiting them you encourage them to put these rings around young girls. Others say it's a way they make money to survive. None the less, back in my childhood, I had seen a documentary on television on this tribe and had been fascinated by them since then , so I had to go there .
In the evening we went to the famous Saturday night market opposite the Chiang Mai Gate. This is the much talked about night market where people from across Chiang Mai come to sell their stuff. Its about 2 km long market where you can find shoes , clothes , accessories , brassware , silverware , cosmetics , soaps ,artifacts , paintings etc . There are no permanent restaurants but plenty of food stalls and eateries. And if you get tired from walking you can get you feet massaged here as well .I thoroughly enjoyed walking and picking up small souvenirs here until it started to rain and we had to return to the hotel. This was our last day in Chiang Mai and brought us to the end of our small get away.
Next time if I visit Chiang Mai, things that I will keep in mind
Definitely take care of the weather (Though common sense but still need to be more mindful of this )
Visit the Elephant Sanctuary – This is a much talked about place and everyone seems to really enjoy themselves here since its not like a normal Elephant Sanctuary. These are the rescued elephants staying in their natural habitat and you can feed, bathe and play with them
Eat loads of Mango-sticky rice
Until next time
Ciao
Disclaimer: the views expressed are solely mine and I do not have any affiliation to any person or organization.
If you like my blog , do not forget to subscibe to it . You can also like my page on facebook
Frequent searches leading to this page:-
Thailand Christmas packages, Thailand family package, Thailand package with Atlantis and Ferrari world, Dpauls Thailand Mauritius package, Thailand packages from Delhi with Atlantis