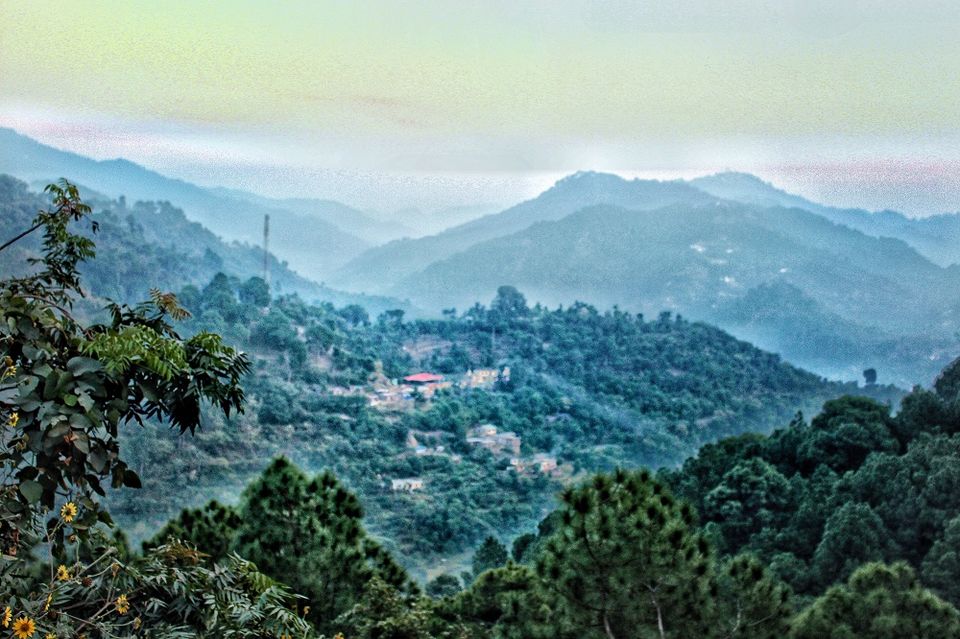 We were 3 people traveling from Delhi to Kasauli. This was a 1-day trip as we went to celebrate the birthday of our friend who is studying in Mohali.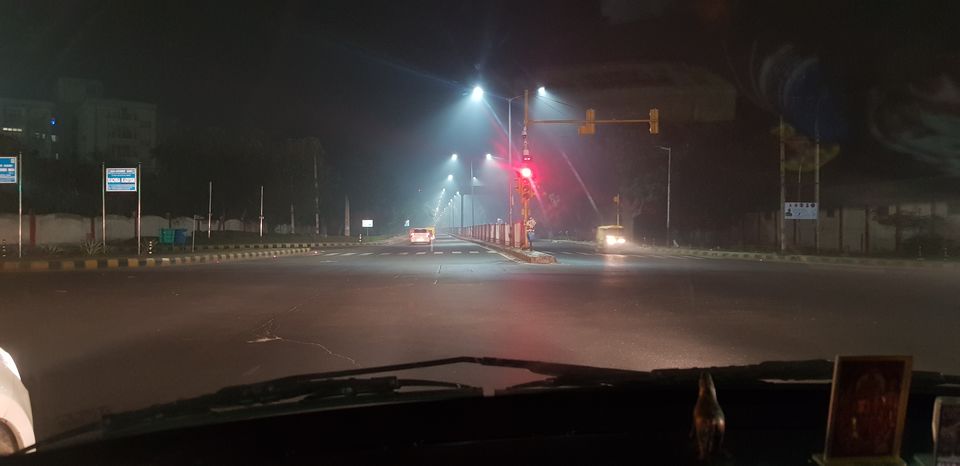 We left from Janakpuri at 5 AM in the morning towards RK Ashram from there we have a bus to Chandigarh. from Janakpuri, we took a cab towards RK Ashram which cost 200 Rupees. From RK Ashram, the bus which cost 540 Rupees Per head.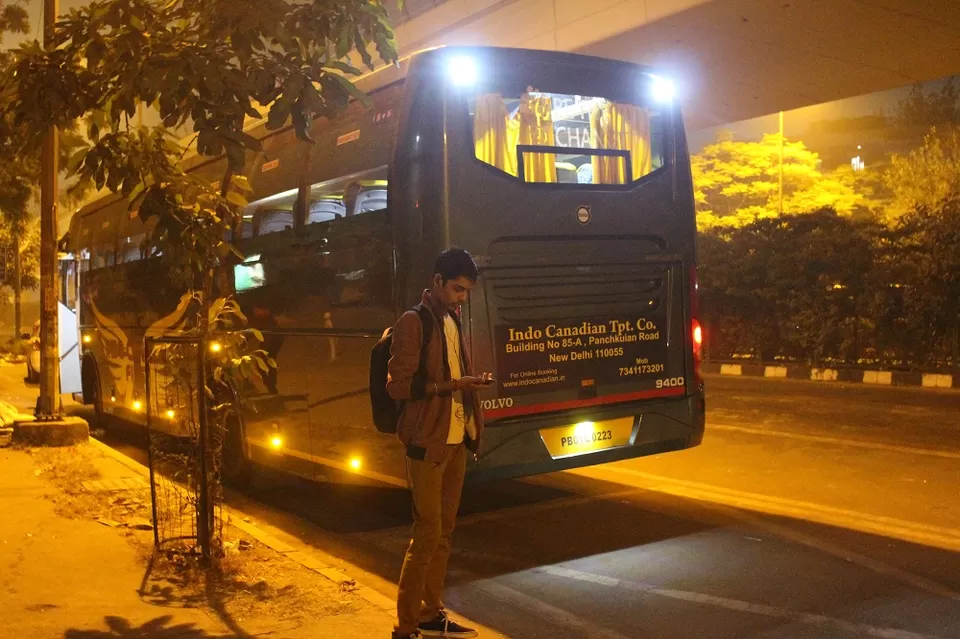 Bus left to Chandigarh Sector 34 from RK Ashram at 5:45 in the morning. The bus dropped us to Chandigarh Sector 34 at 10:15 AM.
After arriving at Chandigarh, we already booked a Self Driving vehicle from Zoomcar so we took an auto and went to Zoomcar parking at Chandigarh railway station.
This Zoomcar vehicle cost 2000 Rupees and the fuel was included in this cost (You can use coupon "OTC4ODY1" and save 15% on your first booking). The only extra expense with Zoomcar will be Haryana Road tax and Himachal Tool Tax which will be around 300 Rupees in total.
We left for Kasauli at 11:45 from NIPER, Mohali. On the route of Chandigarh to Pinjore, make sure that you wouldn't cross the speed of 50 Kmph, Police can stop you there. After crossing Pinjore, you can be free and drive freely but carefully. Now you will get to a Himalayan Express Toll Plaza. Pay the toll and enjoy the journey now. You will start noticing mountains on both the sides.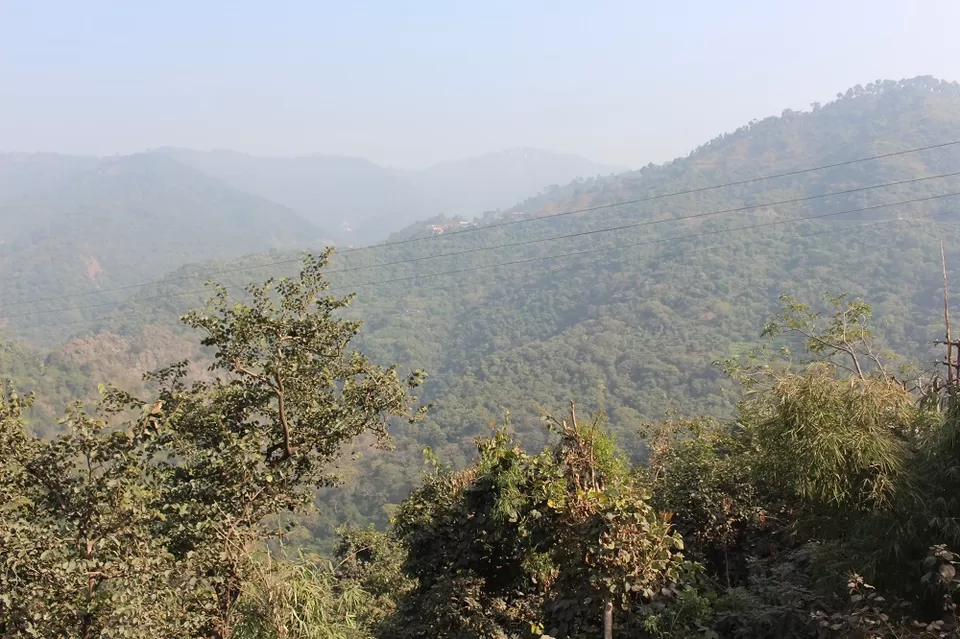 Continue towards Kasauli, if you are not sure about the route then keep google map by your side. Roads are well built and pretty safe too. After Railway crossing, you will get to a place called Savoy Greens, Here you can enjoy food at McDonald's, Dominos, Subway, Baskin Robins, Costa Coffee, Giani Icecream, and many more famous outlets.
Now continue towards Kasauli, after reaching to Kasauli, we visited Manki Point, Sunset Point, Kasauli Market, and Cantonment Area. I really loved the cottages built there. It was like a dream place to live in.
After exploring all these places and clicking pictures, we sat down and looked at giant mountains and enjoyed pollution free air (Being from Delhi, Pollution Free Air was One of the best things there for me). Also, you can have some peaceful time for you or with you.
Now it's time to go back, we drove on the same route getting back towards Chandigarh. This time it was evening and the place was looking really beautiful. We stopped in middle and clicked some more pictures. It was like a 20 minutes break or can say a photography session. Weather was really nice in Kasauli.
We came back to Chandigarh railway station and dropped the car back to the parking area. Then we took an auto toward NIPER, Mohali. We stayed for a few hours at friend's room in the hostel, had a meal at college mess. Thanks to Zomato, we ordered some sweets and a Cake for the birthday celebration. Now, we had Train back to Delhi at 12:20 from Chandigarh railway station. So we left from NIPER, Mohali at 11:40 and boarded the train timely.
So, We came back to Delhi, this is how the 1 Day Return trip from Delhi to Kasauli happened. It was a bit tiring as we were short of time but it went well. We enjoyed the trip.
Tip: When coming back, try taking a sleeper bus or Train at night... You will feel relaxed.....