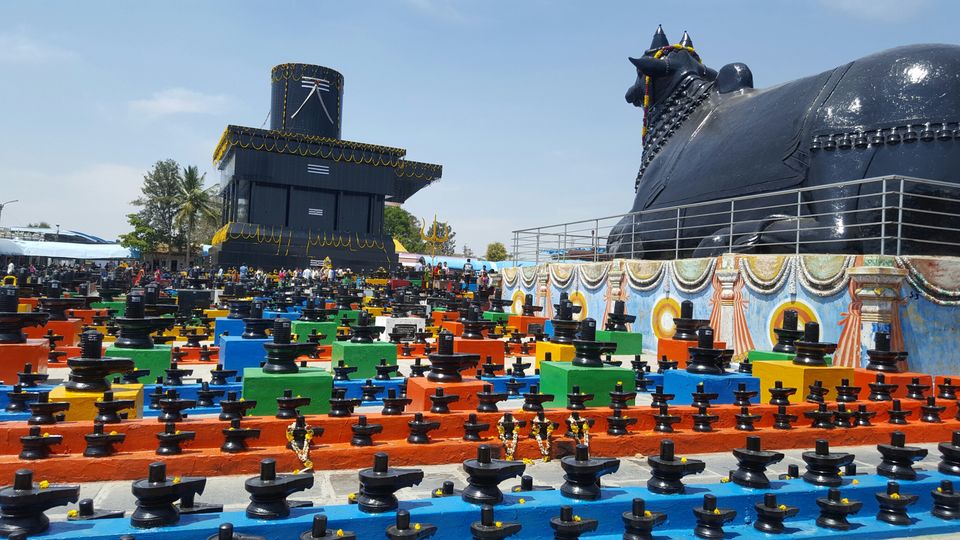 Kotilingeswara a temple near kolar in karnataka. In this temple there are nearly 10 milliom small and big shiva lingams are installed. It has the largest shiva lingam in world..
You can check the google maps for exact location as the location is correct in maps.
Entrance fees is there and also car parking fees also there..
Inside you can see lots and lots of lingam everywhere even a small place has 3 lingams..
The largest lingam is huge  and one can take instant photographs 100 rs for each and also they put in frame also for extra charge..
BEWARE- The whole kolar area was very very hot during the summer season..i went in February it was too hot as i got head pain..whole area really hot even in ac also hot air was coming..
Have to walk inside the temple..