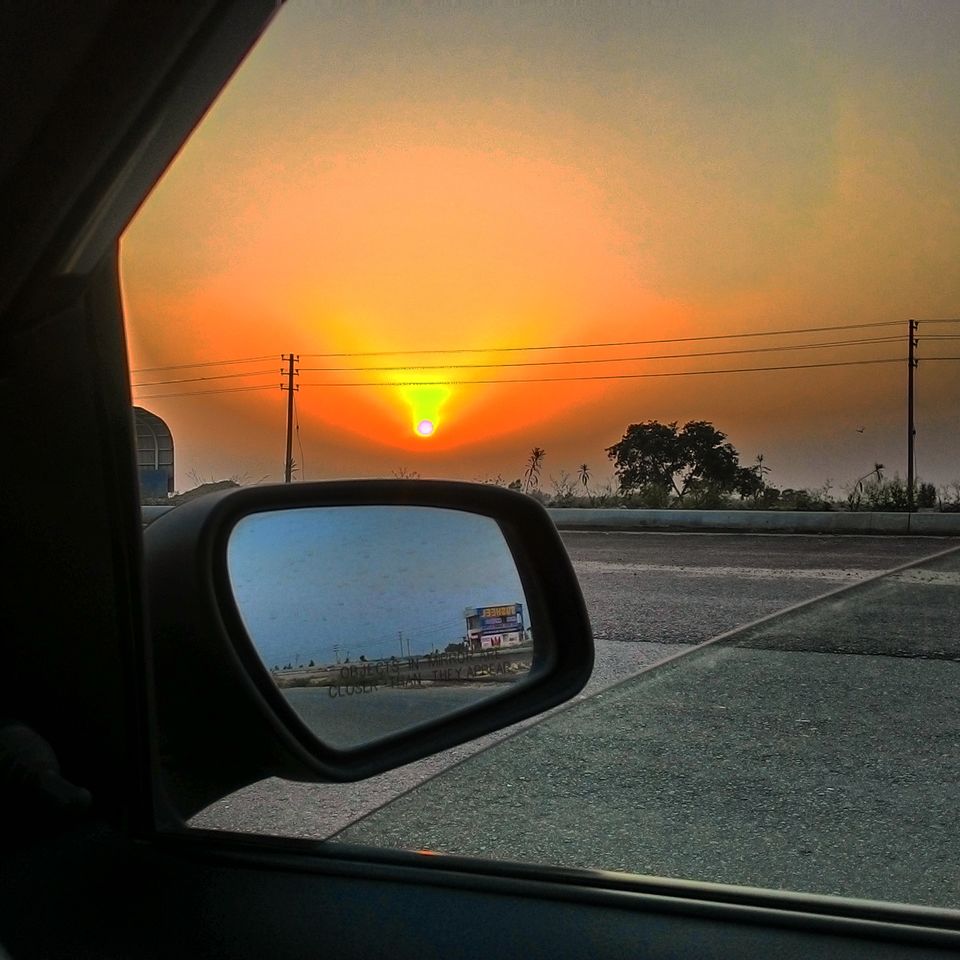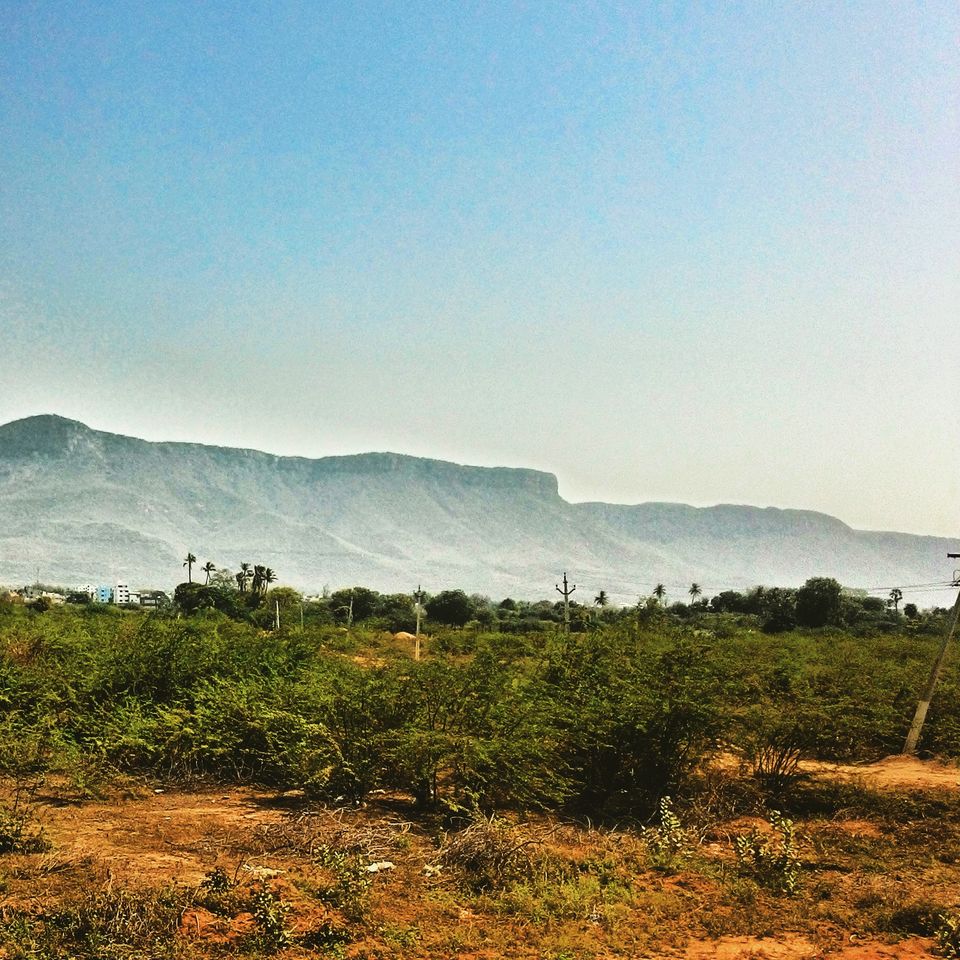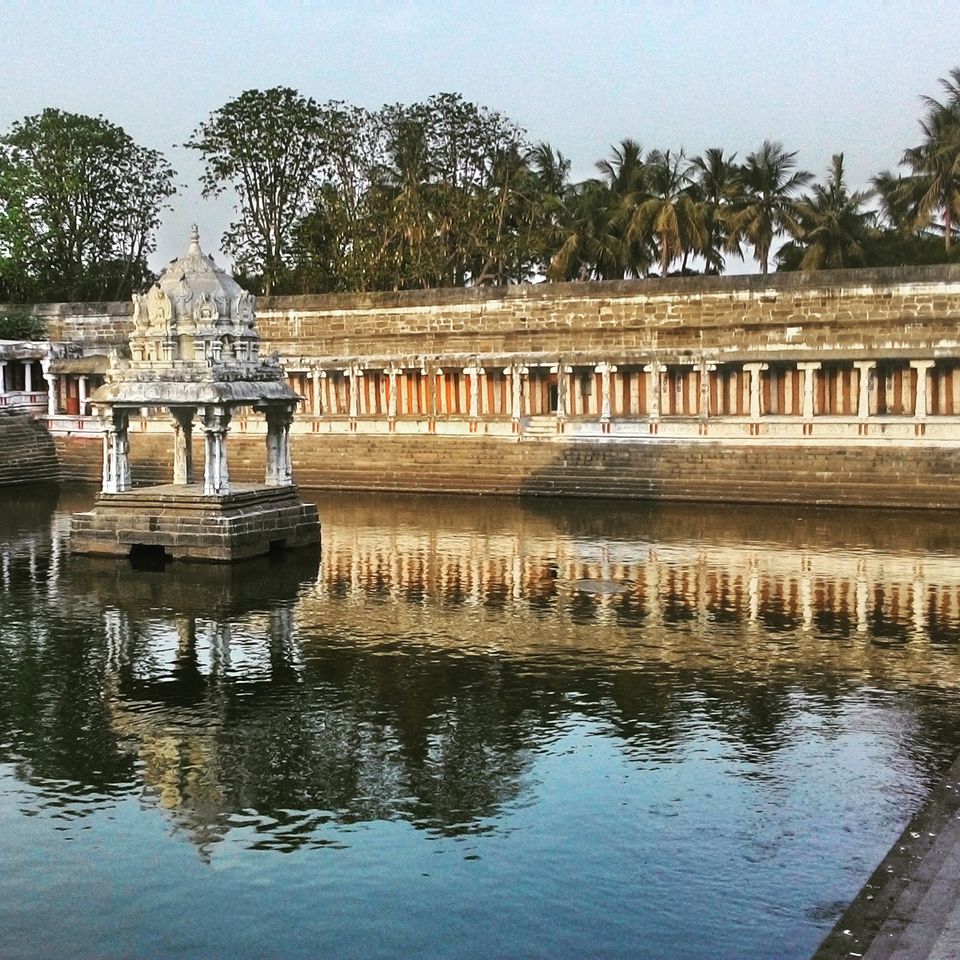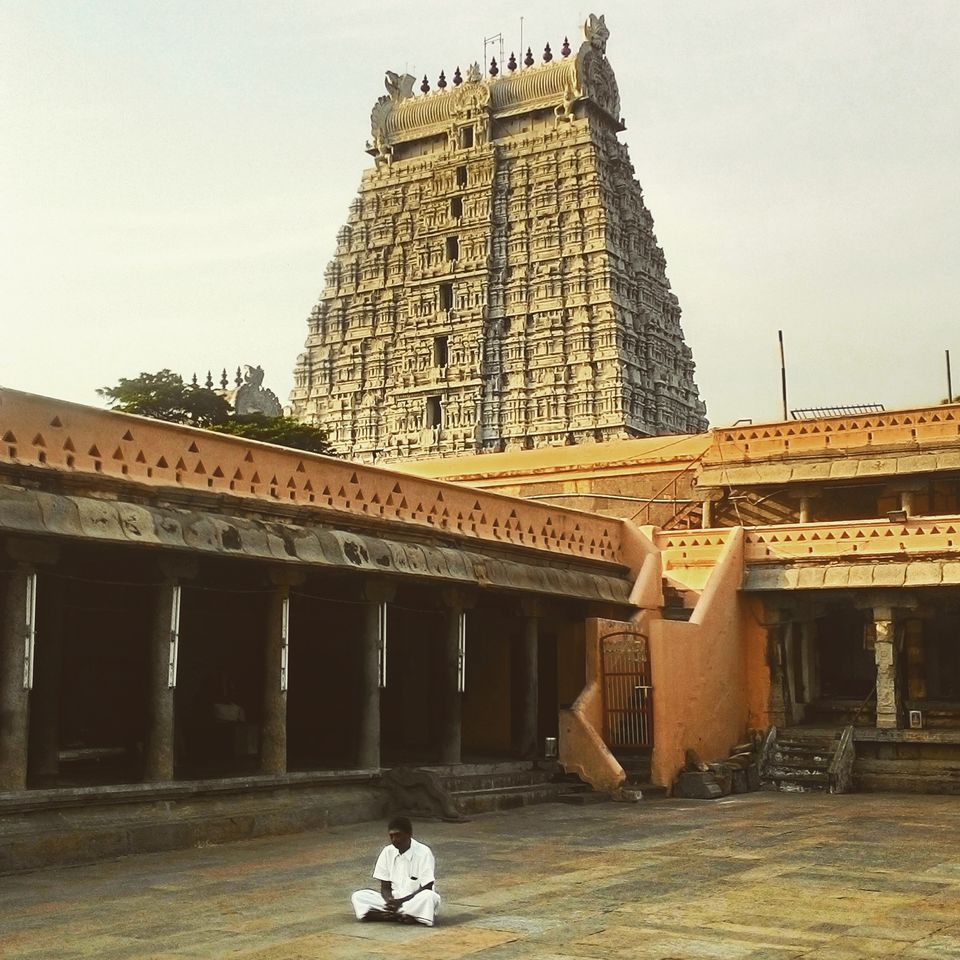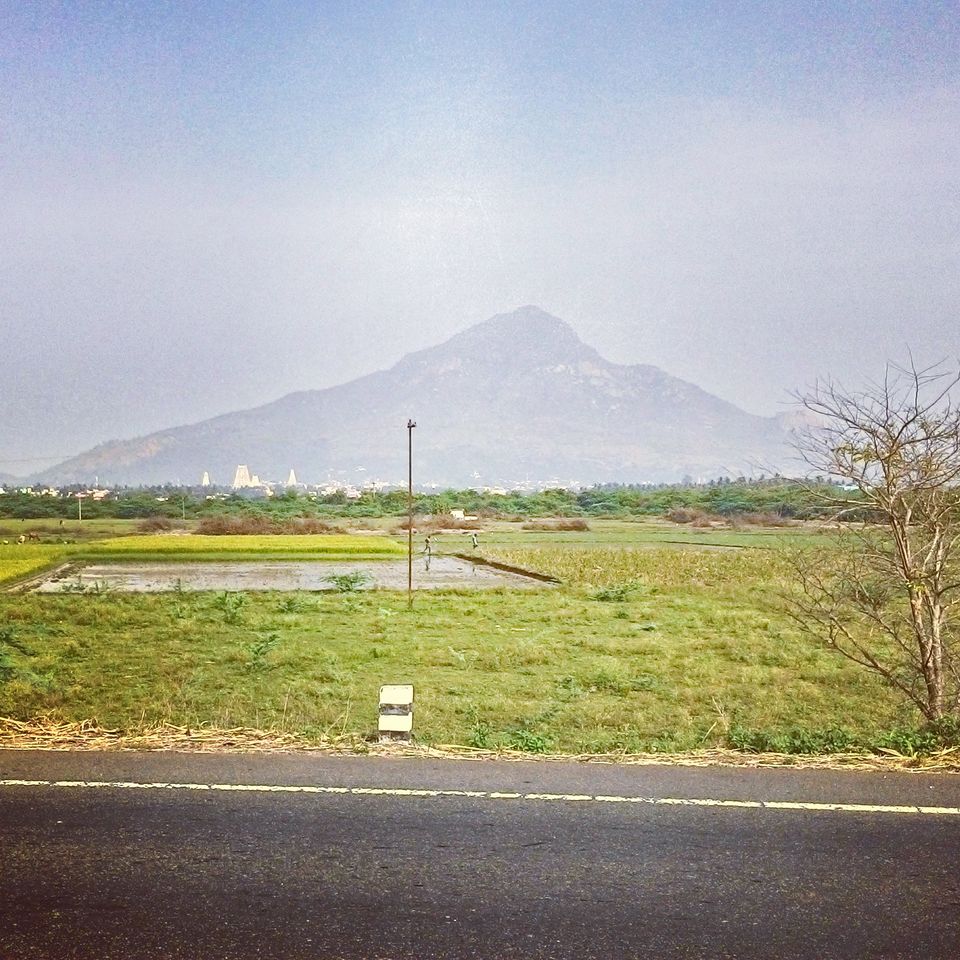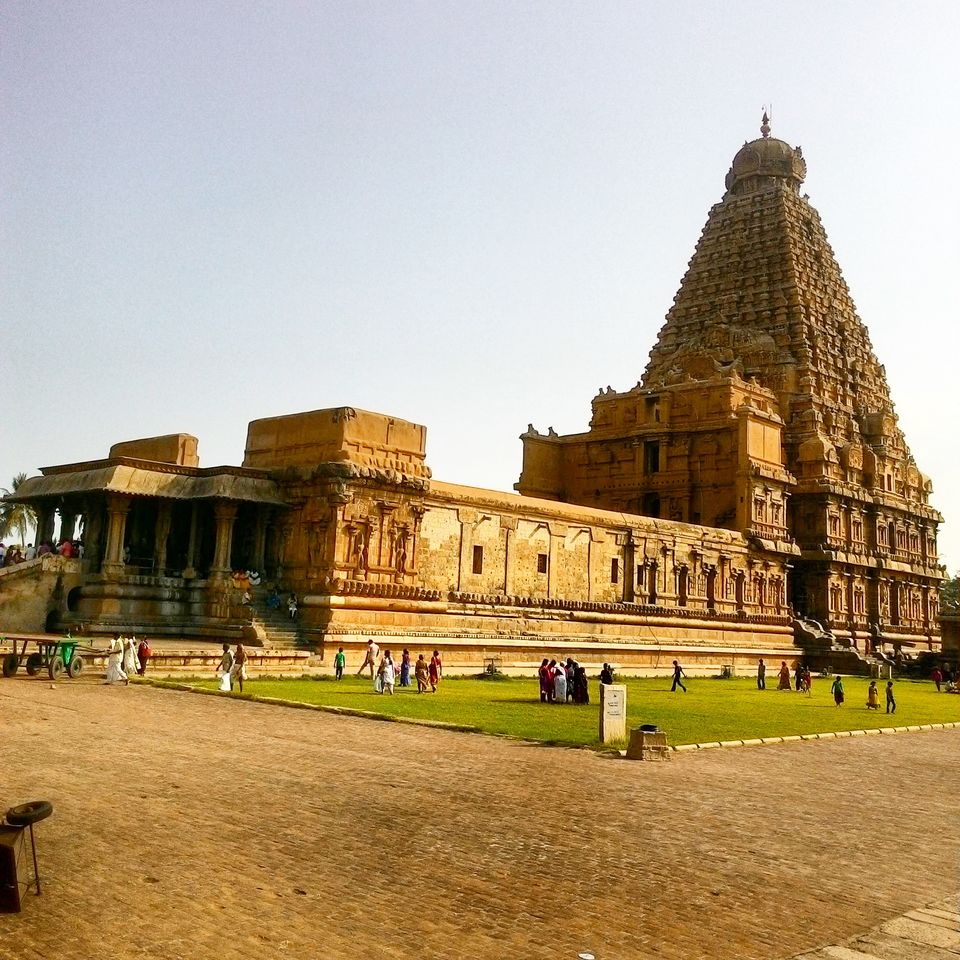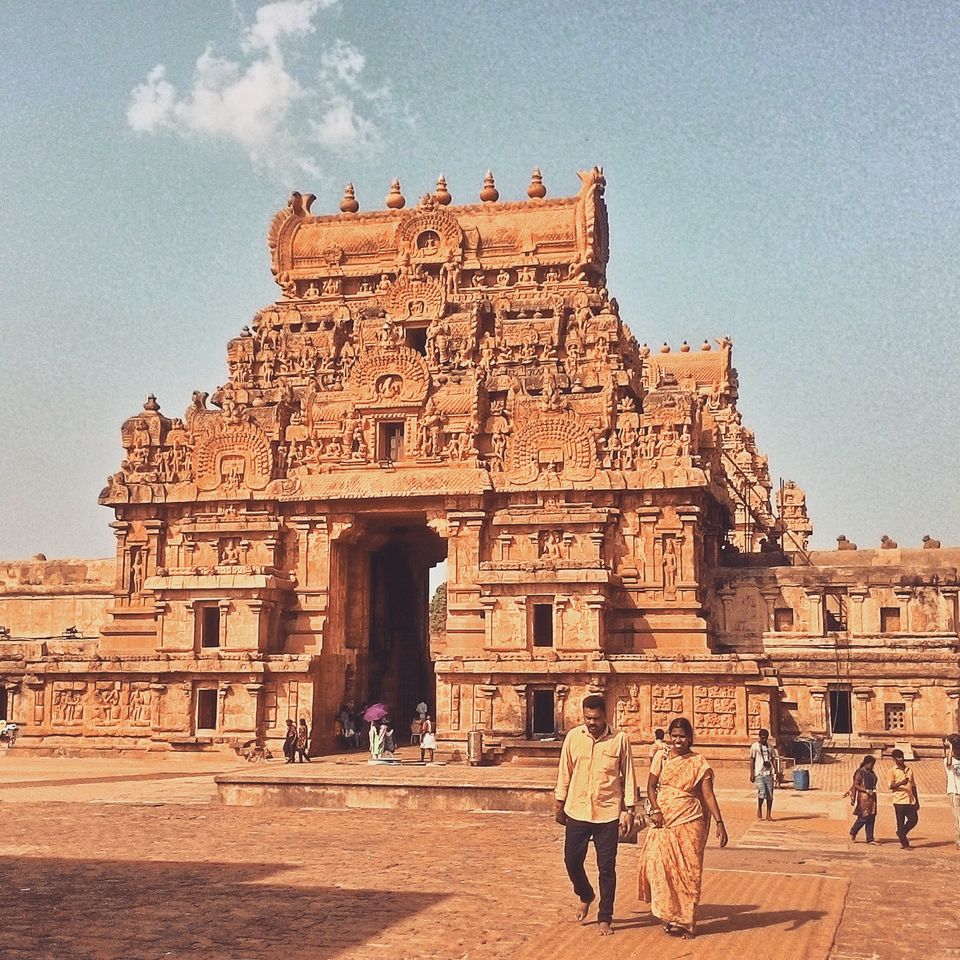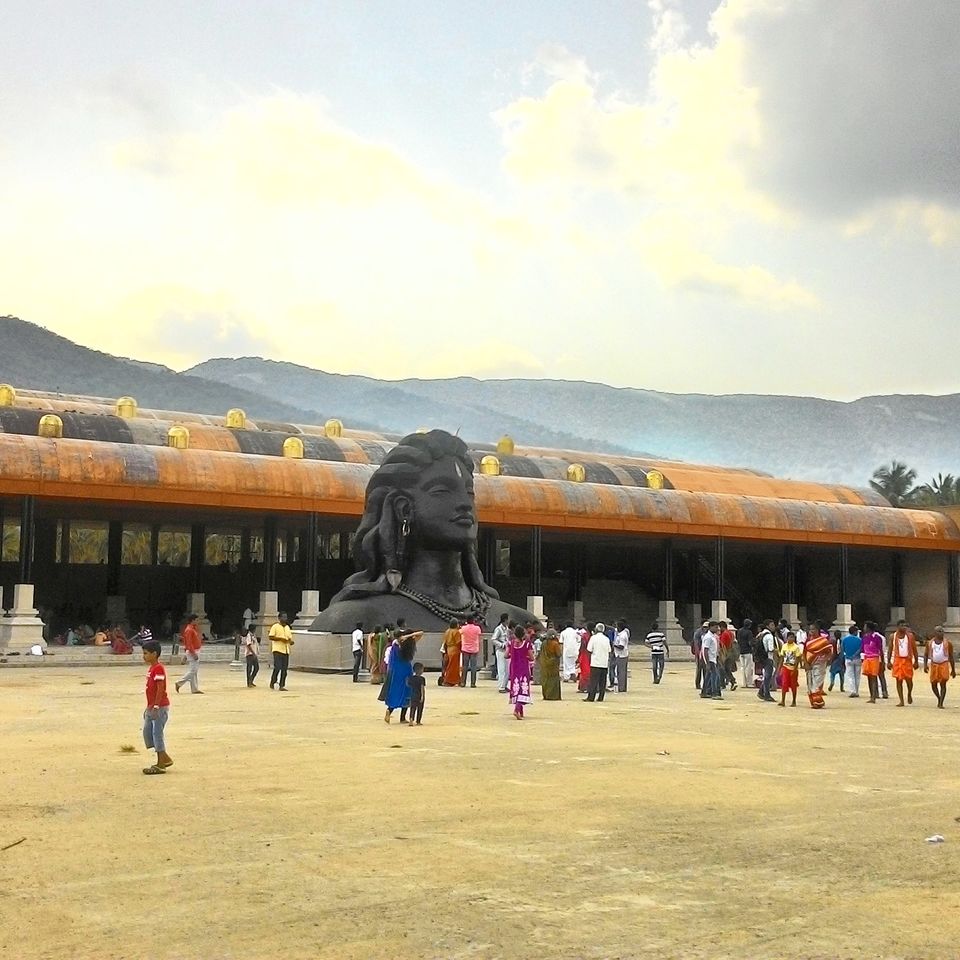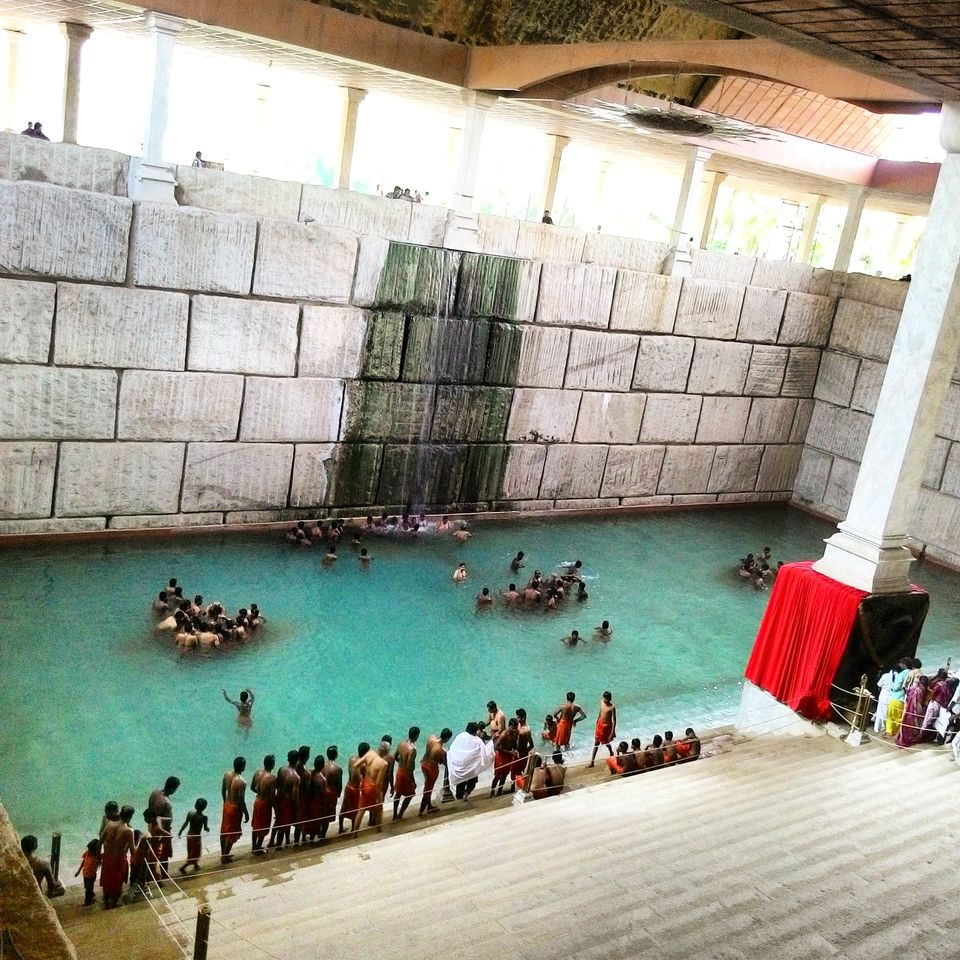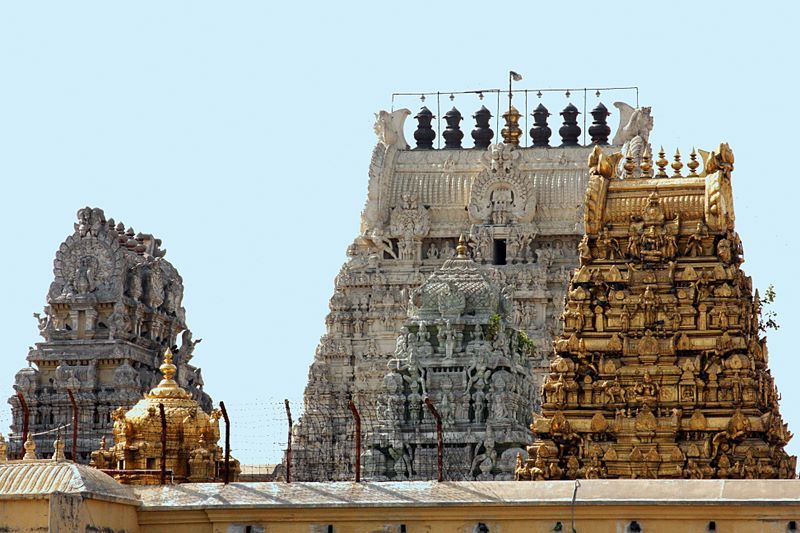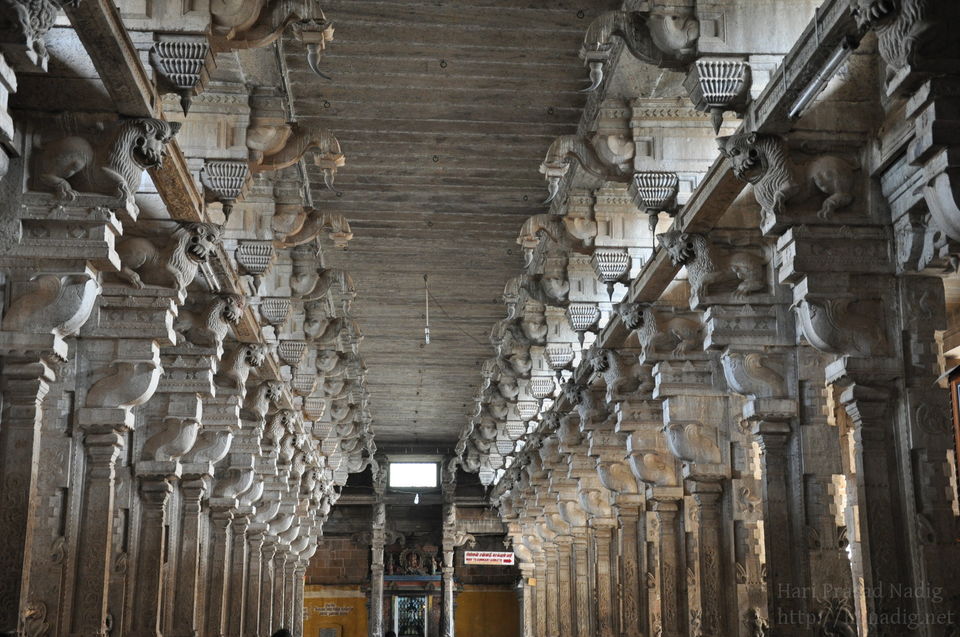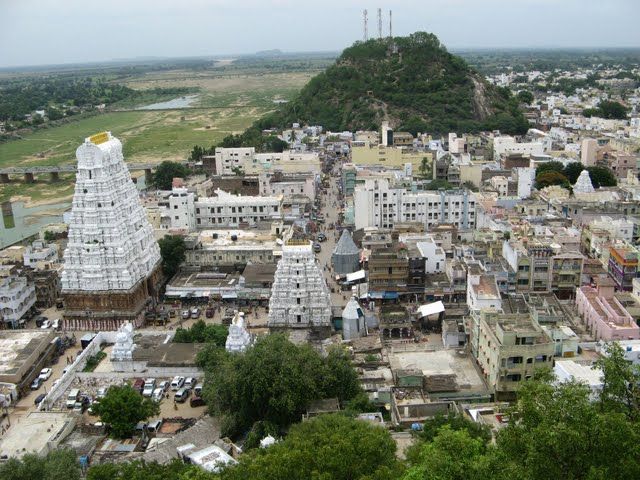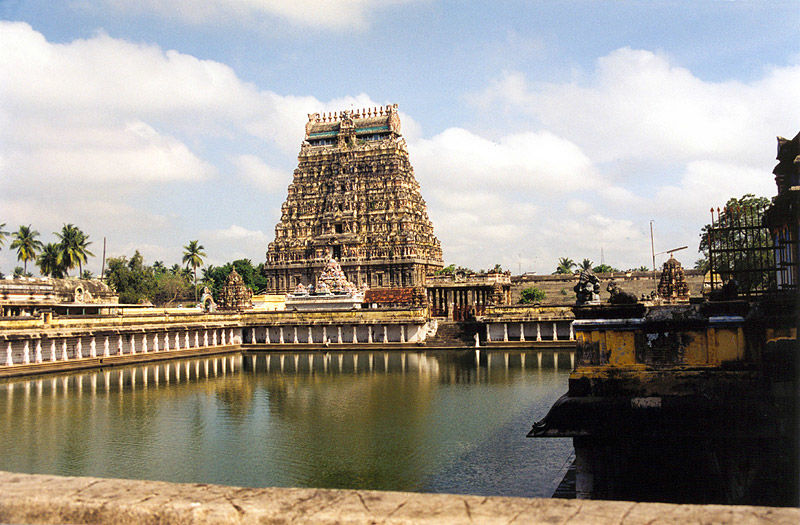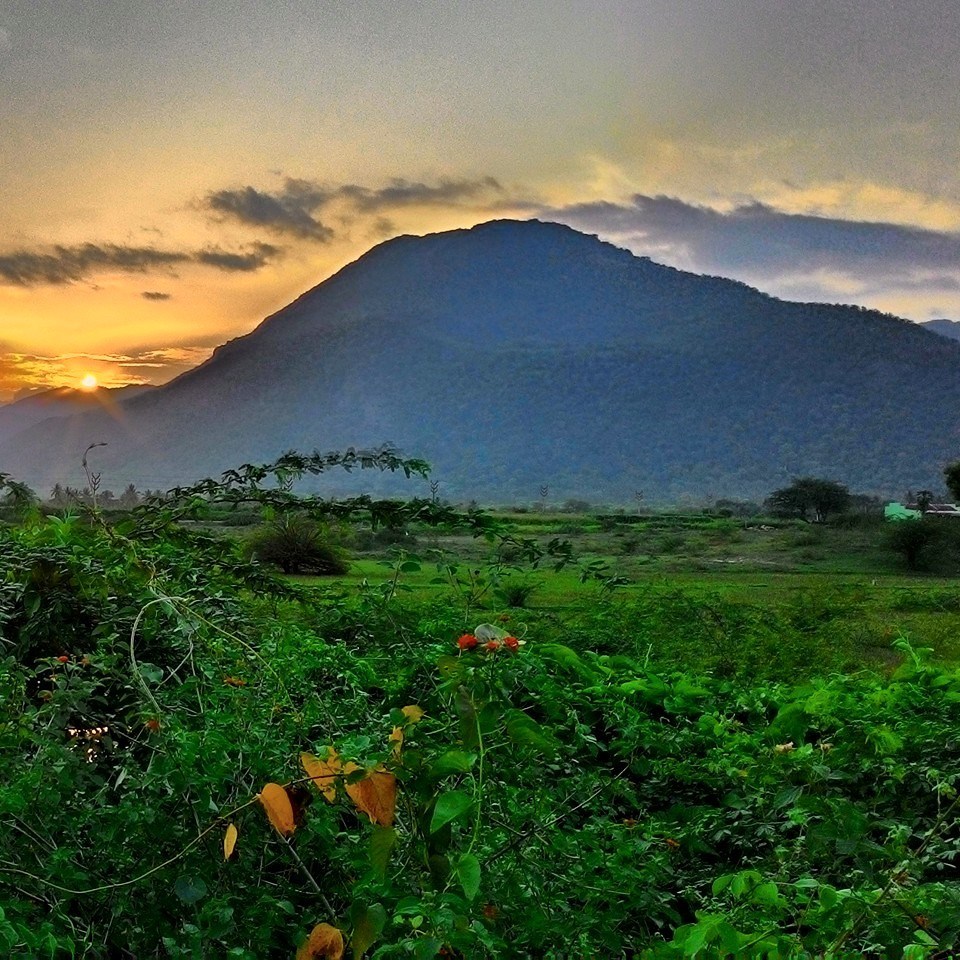 Nature did not give much to the eastern side of Tamil Nadu, a land that is so hot, so dry and almost becoming a desert. Here, life is hard. Yet, in all this, if there is something about this place that you will bow down to, it is the immense cultural value system of its people. There have been many cultures in this country that have gotten completely destroyed in the 1000 years of invasions and violence that India faced, but Tamil Nadu culturally still remains the same. They may wear pants and shirts, but culturally, these people have truly preserved every essence of their honored civilization. What if nature did not bestow it's best to this region of the state, the people here have built temples, huge magnificent temples that are awe-inspiring. There are those trips you make to appreciate nature and wildlife and then there are those trips you make to appreciate human effort and culture and just marvel at what the human mind is capable of creating. If there is one place on earth where this has happened on such a large scale through out a state, then it has to be Tamil Nadu.
Every town has an ancient temple, and every temple is an equal competitor in size,stature and sheer magnitude. Temples that are more than a 1000 years old, complexes of stone built with so much dedication and overwhelming size and the traditions unbroken. Mind you, these are still public places, no government has exercised security or full control over these places. They are still run by priests and still run by trusts. You don't buy entry tickets to get into them, but walk in, like you would to any other temple. You have to give it to these people for preserving the legacy of their culture over the years, so well, so neat, so intact.
I set out on this assuming it would be hard, but my heart wanted it since long. Feat achieved! After two years of desire. 9 powerful temples, 1685 kms, average temperature - 41 Degree Celsius, Cultural Terrain - Tamil Nadu , average time spent in queues - 2 hours each. All this in just 3 days in my car.
This trip was on my mind for quite some time after I had read about the 5 ancient Chola/Pallava temples that were constructed in Tamil Nadu to represent the 5 elemental forces of the universe. The Pancha Bhutas. Earth,water,wind,fire and space. I decided to visit these 5 temples and also to cover a few others that were on the same route. The whole trip took me 3 days and 4 nights to complete. It was a very different experience for me driving around Tamil Nadu. This place poses some linguistic challenges that I did not face in any other part of the country. Still, I always enjoy visiting ancient temples for their architectural beauty and spiritual legacy and this trip was a very fulfilling one at that. One early morning I set off from Bangalore towards Tirupati, to reach Sri Kalahasti which was my first stop.
Stop 1 : Sri Kalahasti, Andhra Pradesh Border of Tamil Nadu :
The drive to Kalahasti temple is a route I was very used to since childhood because of the multiple Tirupati treks I had made as a teen. But somehow, i had never visited the Kalahasti temple. Must say it is one power house of a temple. The design, the architecture and the legacy of this temple and most of all the energy in the main lingam is just mind blowing. It is one of the 5 ancient elemental energy storehouses. This lingam represents the Wind (Vayu) element of nature. An experience everyone must have. For me it was worth all the effort! 3 hours of a long queue on a really crowded 41 degree summer afternoon. Even after that ordeal, it left me feeling cleansed and beautiful within. There is a small hill you can hike your way up to, right behind the temple for a view of the complete temple design and architectural brilliance. One temple down, 4 more left. Off to Kanchipuram now.
Stop 2 : Ekambareshwarar Temple, Kanchipuram :
The Ekambareshwar Temple, Kanchipuram. A short drive from Sri Kalahasti, into Tamil nadu. This temple stuns you at first sight with just the size of the Gopurams outside. Housing the lingam that represents the earth element, this temple packs an energy that is very smooth and grounding. A beautiful ancient temple with an ancient legacy. Reached just on time for the evening aarti which was a beautiful experience of Culture and yogic process combined with beautiful decorations of the Lingam. I also headed to the Kanchi Kamakshi Amman Temple which was very close by. A powerhouse of a temple and also a very ancient structure and one of the 18 shakti peetams of India. Had to head off to Tiruvannamalai next, one of my heart's deepest desire to taste a part of the bliss that Ramana Maharishi tasted at Arunachala.
Stop 3 : Tiruvannamalai, Tamil Nadu :
Reach Tiruvannamalai at night and just halted there close to the Ramana Ashram, it was dark and hence the Arunachala Hill evaded my eyes. I could not hold my breath to be able to see and imbibe the divine essence of the Arunachala Mountain in me for the first time. I woke up before even sunrise, took a bath and just went out of my lodge waiting for the sun to rise so I could see Ramana's love, the mystical mountain of Bliss that he held so dear to him. The energy just struck me and I was in a different state within myself. Then, on the full moon day, I made my walk towards the Majestic Arunachaleshwarar Temple.
You are born a plain white canvas. Then on this plain white canvas of your consciousness, the society begins to paint. They badly want to paint you just like everybody else, they want you to look like just all the other paintings in the city. Then, you meet your master. Your master helps you to clear up the canvas, wash it clean, make it white again. He then shows you the best paintings in humanity and then hands you the brush to start painting your own canvas of life, this is the freedom he offers you. This is what Ramana has been doing at Arunachala for so many years. I am so overwhelmed at the fiery power of Arunachala. I bow down to Ramana and all the great masters of the past with the deepest respect. The silence, the tranquility, the bliss they have bestowed upon humanity is something that we could never repay them for. At Arunachaleshwara Temple, Tiruvannamalai I bowed down to the fire aspect of the 5 elemental lingams.
Stop 4 : Chidambaram, Tamil Nadu :`
I reached Chidambaram on a very very hot afternoon! Almost 43 degrees outside, could not step out of the car, yet we could not wear footwear to enter a complete 16 carat stone temple! This was one hell of a nightmare, hopping and running inside the unbelievably huge Temple complex. One just begins to wonder how all this was built back in the days without machines. Just the massive size of these structures, the intricate carvings and also the huge stone pillars. One wonders how all this was transported and erected. I finally got into to temple and I must say, this temple was an experience of a lifetime. Chidambareshwara Temple houses the lingam that represents the element of space. Of Akasha. I had read many poets sing praises of it. I had read a lot of yogi's speak of it very highly, but none of those words, even though so immensely beautiful, can ever describe the energy of the temple or the actual experience of being there. It is space that is the seat of consciousness. It is infinite space which has mothered the whole universe. When you bow down to this lingam, you bow down to that nothingness and when you bow down to that nothingness, then you have bowed down to everything that exists.
Krupa samudram, sumukham trinetram,
Jatadharam, parvati vamabhagam,
Sadashivam, rudram anantha roopam,
Chidambaresham, Rithibhaavayaami.
- Adi Shankara, the Chidambareshwara Stotram.
Stop 5 : Tanjavur, Tamil Nadu :
This stop was not in the Pancha Bhuta Stops, but this trip just had to be made. If you have gone this close to Tanjavur, you have to, you just have to visit the Tanjavur Brihadeshwara Temple. It is an architectural marvel. It is the largest ancient temple I have ever seen. Pure stone structure. Intricate carvings, lovely depictions, but ultimately what gets you is the sheer overwhelming size of the temple. To think again that it was done 1000 years back and was constructed over generations, is just mind blowing and in my mind, I paid a huge salute to the amount of human effort that has gone into making something of this magnitude happen in this place. These are the same kings of the Chola dynasty whose successors went on to take over Cambodia and build Angkor Wat and Angkor Thom temples. This temple built by Rajaraja Chola is a UNESCO world heritage monument and has immense historical, architectural and spiritual value. I have never been this awestruck by any man made wonder other than this and the Taj Mahal in my life. After spending time in photographing this masterpiece, I headed to Tiruvannaikovil to complete my Pancha Bhuta Trip with the last lingam left.
Stop 6 : Thiruvannaikovil, Tamil Nadu :
There are a few temples in which the lingam can be this powerful, hidden inside a cave in which there is a natural spring, resting in the water is the immense Shiva Lingam representing the water element of the panchabhutas. This was very close to the Sri Rangam Temple too, so was a double bonus. I had the opportunity to experience the Jambukeshwara Linga as well as the pure vaishnava bhakti of the Ranganathaswamy temple of Sri rangam. Now I was off to Coimbatore to celebrate my birthday in one of my favorite places on earth, The ISHA YOGA CENTER. A place to me that is almost home. I had lived there for 3 months at one point in my life. It always holds a special place in my heart and houses a lingam that is the ultimate and most powerful spiritual structure I have ever seen.
Stop 7 : Isha Yoga Center, Velliangiri Mountains, Coimbatore :
About this place, whatever I say, will never be enough said. It is one place on earth I feel completely at home and just love everything about it. It has scripted my life in many ways and given me solace in all my years I have been a part of it. I love to visit the meditation shrine in this center and the spine chilling cold water dips in the Suryakund here are a rejuvenation for the soul. Just to be here, in the mountains, in the presence of dhyanalingam, which represents all the pancha bhuta elements in a one of a kind consecration, is an immense blessing to me. The mountains, the Devi, the snakes, the bliss, the silence, there cannot be enough gratitude I hold to be there each time. The moment I leave, I always leave with only one question, " When am I coming back next?".
Like every trip, even this one had to end. This amazing temple trip to me was a beautiful insight into the spirit and also into the culture and tradition of my country and the state of Tamil Nadu. Ended this by bowing down to the Mystical Velliangiri Mountain on my 23rd birthday. The kailash of the south. You can't stop yourself from being silenced by this one. The beauty and the mystic energy is immense. A home to many a Yogi. An inspiration to many a master. I must say I was very lucky to have been there on my birthday. Had to drive back all the way to Bangalore again, 400 kilometers and a night drive! Succeeded.