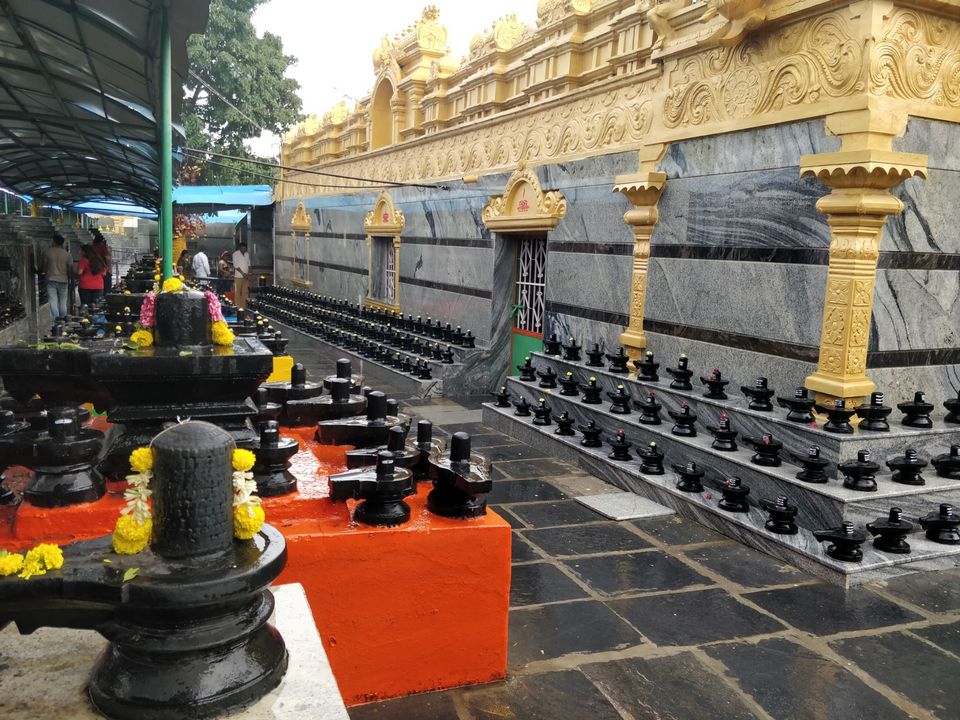 A good weekend gateway from Bangalore. Drive from Bangalore to the Temple  is a pleasure with many scenic spots - small lakes, hills and huge rocks.
Kotilingeshwara Temple is a temple in the village of Kammasandra in Kolar district. It's 80-90 kms from Bangalore city. It approximately takes 2-2.5 hrs from Bangalore.
Lord Shiva is worshipped here. The temple has one of the largest lingam in the world.
The main attraction of the temple is a huge linga measuring 108ft tall and 35 ft tall Lord Nandi. These two idols are surrounded by lakhs of small lingas spread over 15 acres.
"Koti" means "crore", it was planned  to place 1 crore lingas but the current count is 90 lakhs and the plan is to increase it to 1 crore.
The way lingas have been placed in temple is a sight to see and its very beautiful.
You can spend 1-2 hrs here.
Following Google Maps is advised.
Entrance fee - 20 Rs
Parking - 30 Rs