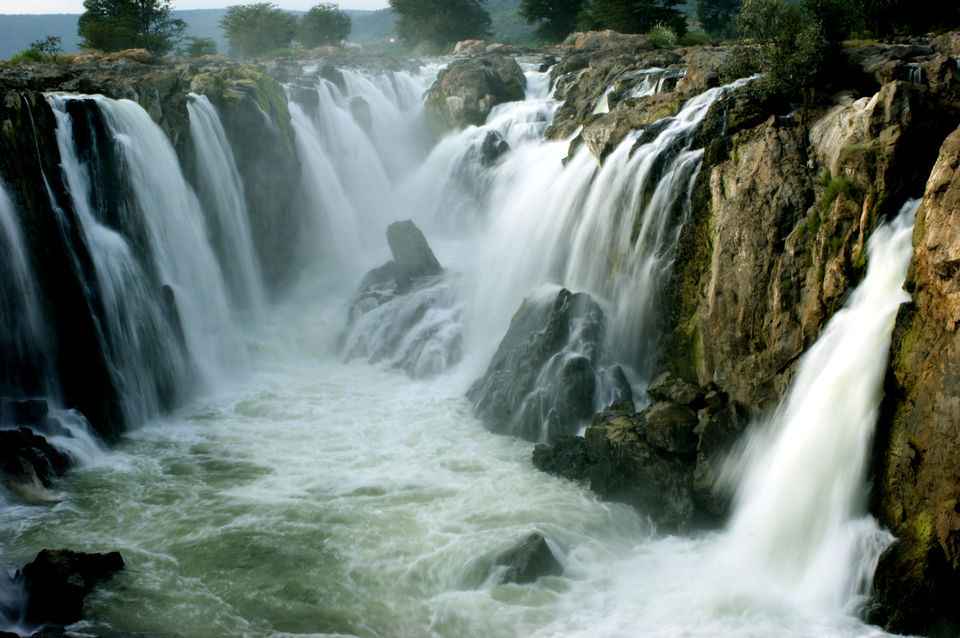 A travellers' list is a complicated place. It includes places that are world heritage sites and then it has places no one has ever heard of, it has places that every travel guide book talks about and then it has places barely visible on Google Maps. To add to the marvels of every travellers must visit list, I present a list of 10 Exotically Beautiful Places in India that are a must visit.
1. Yumthang Valley (Sikkim)
Popularly known as the 'Valley of Flowers', the Yumthang Valley is a wide expanse of land  surrounded by the Himalayan Mountains in North Sikkim at a height of 3,564 metres above sea level. The whole ambiance of the valley is completed by clear rivers and beautiful lakes giving it the whole Kashmir effect.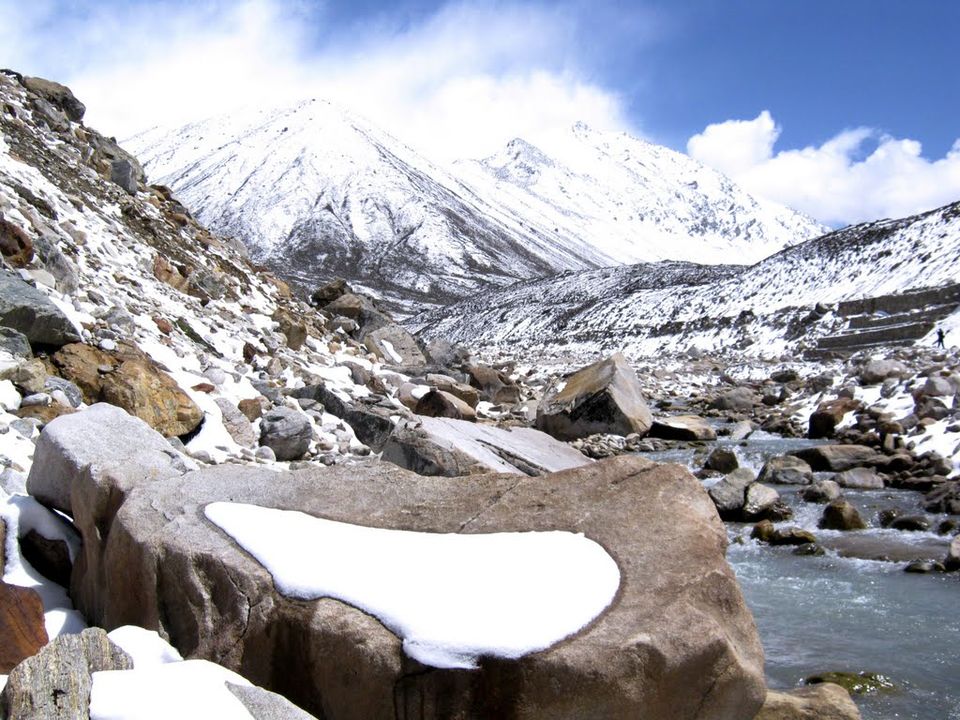 Credits: www.panoramoi.com
2. Tea garden hill of Munnar (Kerala)
Kerala isn't just known for its backwaters and beaches, it is also known for Munnar, a town that's situated in the south-western region of Kerala. It's practically covered fully with Tea plantations, some as high as 7000 feet above sea level. This beautiful southern city is a playful combination of glorious mountains and lush green flatlands, making it the Assam of South India.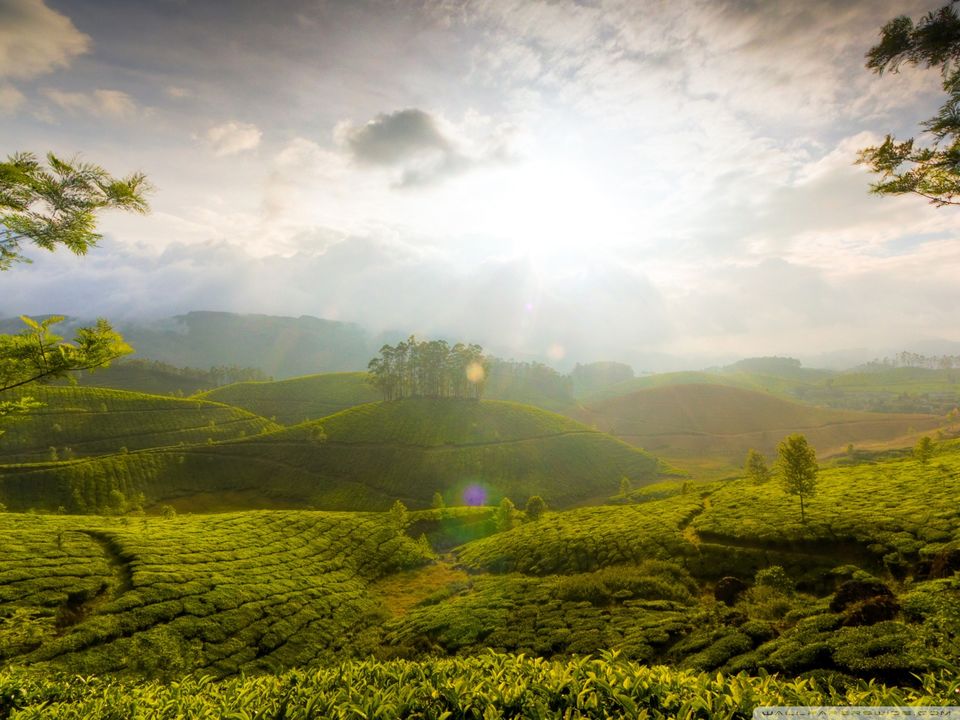 Credits: www.wallpaperswide.com
3. Stok Range (Ladakh)
The mountain range that runs across north India, Stok Range provides a beautiful contrast of Brown Pointy Mountain ranges and ethereal white ice cap Himalayas. This places is perfect for hiking and climbing as well as camping overnight.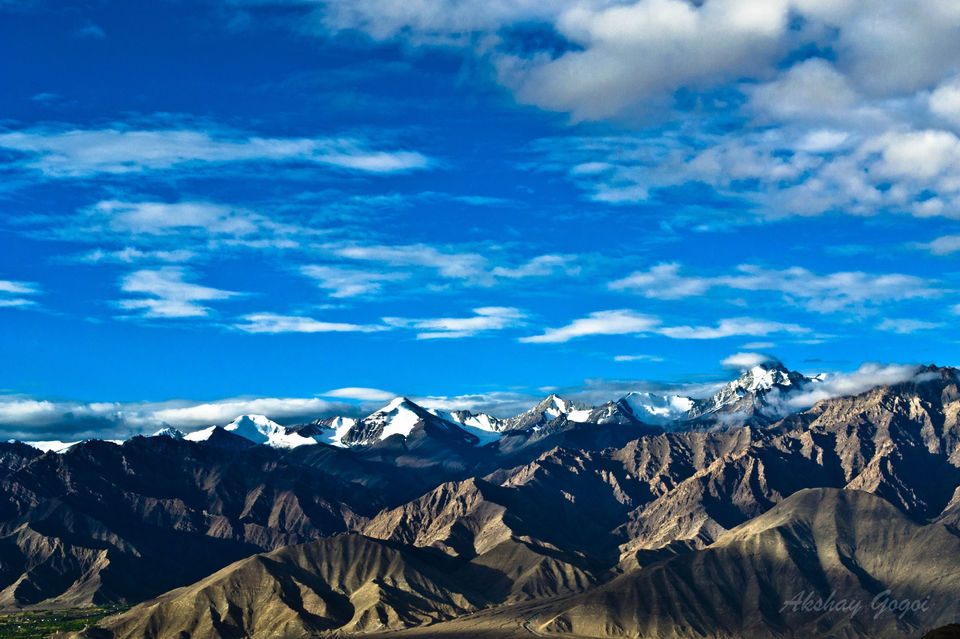 Credits: www.50px.com
4. Nohkalikai Falls (Meghalaya)
Located near one of the wettest places on earth, Nohkalikai Falls is one of the tallest plunge waterfalls in India. Apart from being majestically beautiful, the falls have a mystical legend attached to it name which translates into Khasi language as "Jump of Ka Likai". The name follows the legend about a local woman, Likai, who after a family tragedy became insane and jumped off the cliff next to the falls.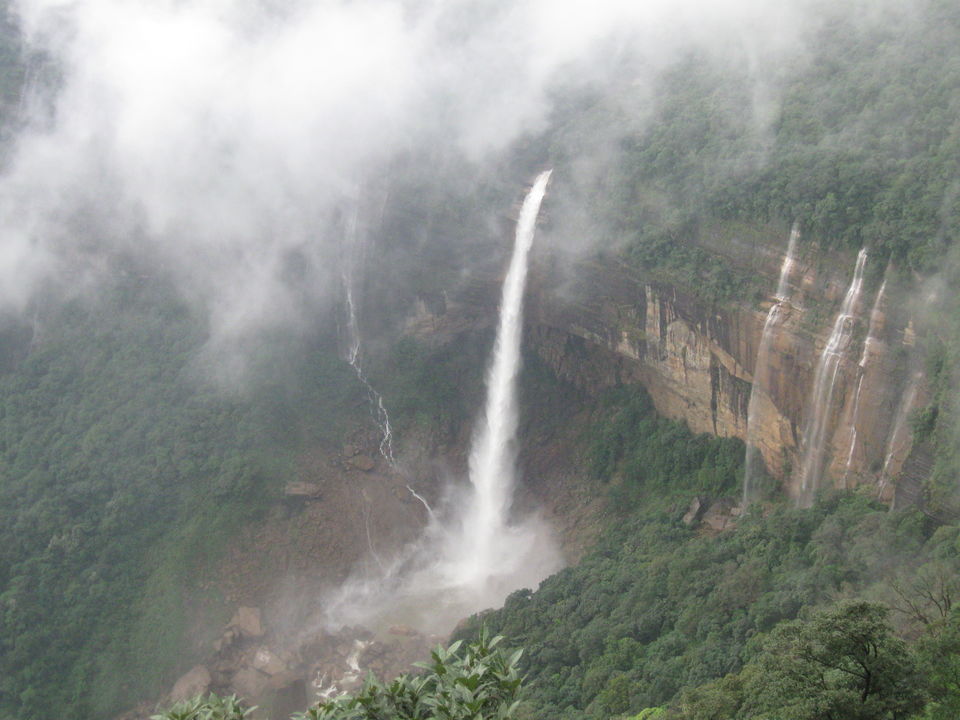 Credits: www.michaelcorbly.worldpress.com
5. Nanda Devi (Uttarakhand)
Nanda Devi is the second highest mountain in India. While the peak is ice capped and difficult to reach, the surrounding Nanda Devi National Park is a must visit at least once in a lifetime.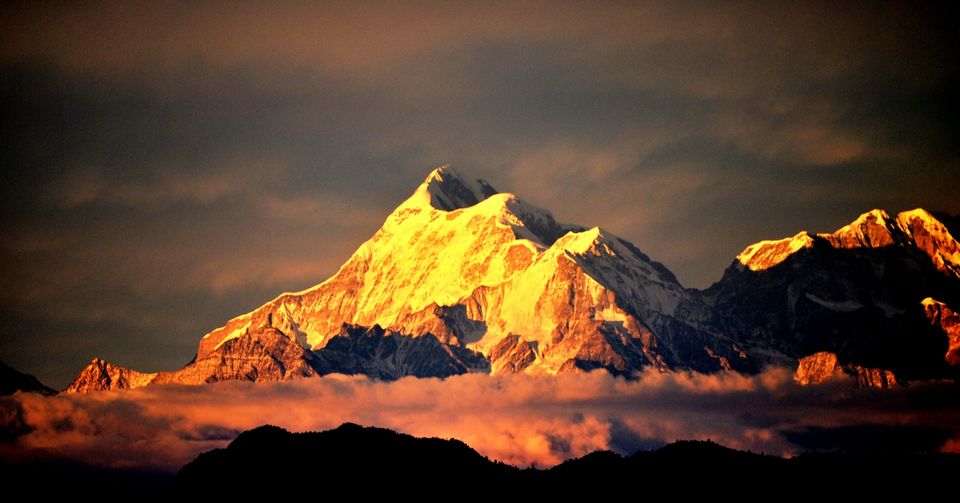 Credits: www.himalayancottage.com
6. Lonar Sarovar (Maharashtra)
One of the most exotic places in India, thanks to its formations due to a meteor impact. The Lonar Lake is a saline soda lake located at Lonar in Buldana district, Maharashtra. The lake area is not only an important research site but it is also grazed with beautiful sights.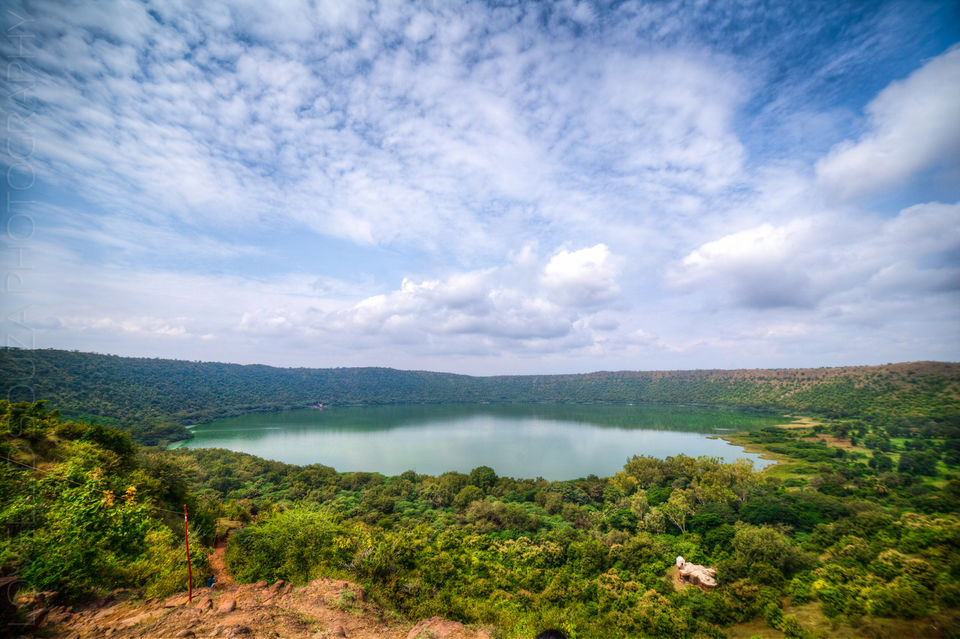 Credits: www.happyfeet.us
7. Leh (Ladakh)
Leh is one of those places in India that need no introduction. Still if you haven't heard of Leh you need to visit it now. Situated in the lap of the Himalayas, this exotic location is paradise for hikers and adventure travellers. Apart from amazing mountain ranges, Leh puts a display a cultural feast and a wildlife carnival.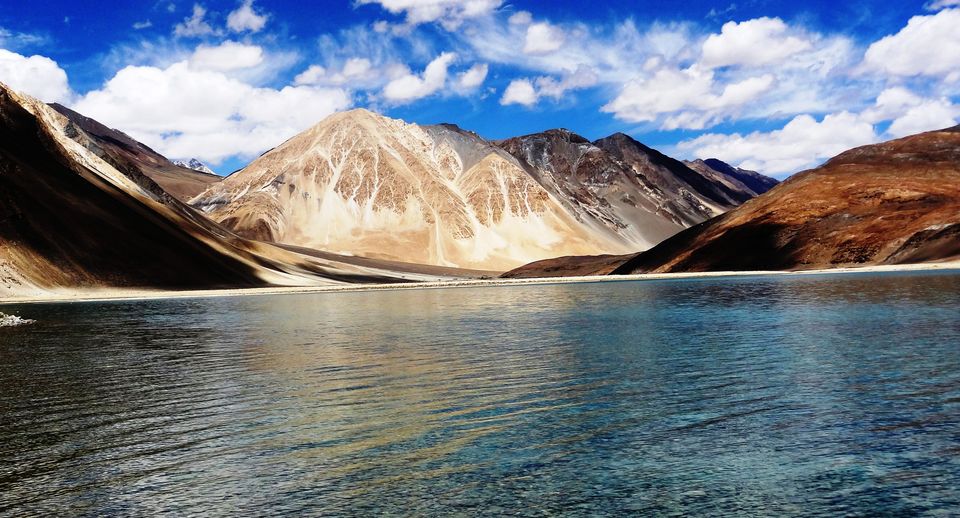 Credits: www.tigristrail.com
8. Key Monastery (Himachal Pradesh)
Key Gompa is a Tibetan Buddhist Monastery located at an altitude of 13, 668 feet above sea level close to the Spiti river in Himachal Pradesh. It looks like something out of a Hollywood movie set. Built somewhat in a step formation, the surrounding area of the monastery is as beautiful as the monastery itself. And who wouldn't love a spiritual awakening mixed with breath-taking views. (I am so jealous of the Monks)


Credits: www.commons.wikimedia.org
9. Hoggenakal Falls (Tamil Nadu)
Referred to as the "Niagara Falls" of India, The Hoggenakal Falls is a beautiful sight, providing a postcard-like view.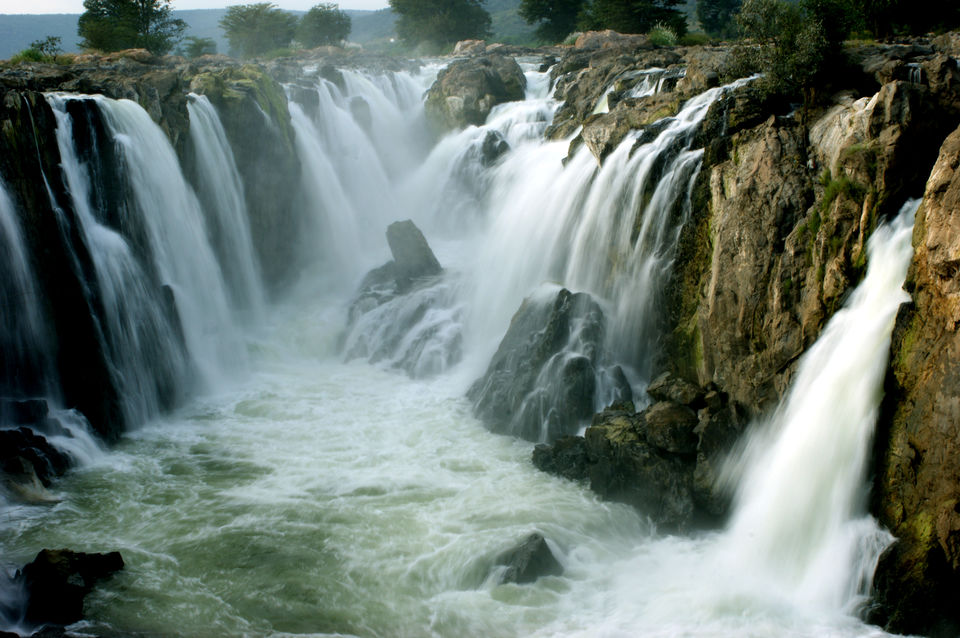 Credits: www.commons.wikimedia.org
10. Drang Drung Glacier (Jammu and Kashmir)
A pathway made from ice. This will be your first thought, when you will see this beautiful glacier present on the remotest areas of the country. The visit to Kargil is totally worth it when you see this exotic place. Surrounded by mountains, this stark landscape give more peace to the mind than it gives to the eye.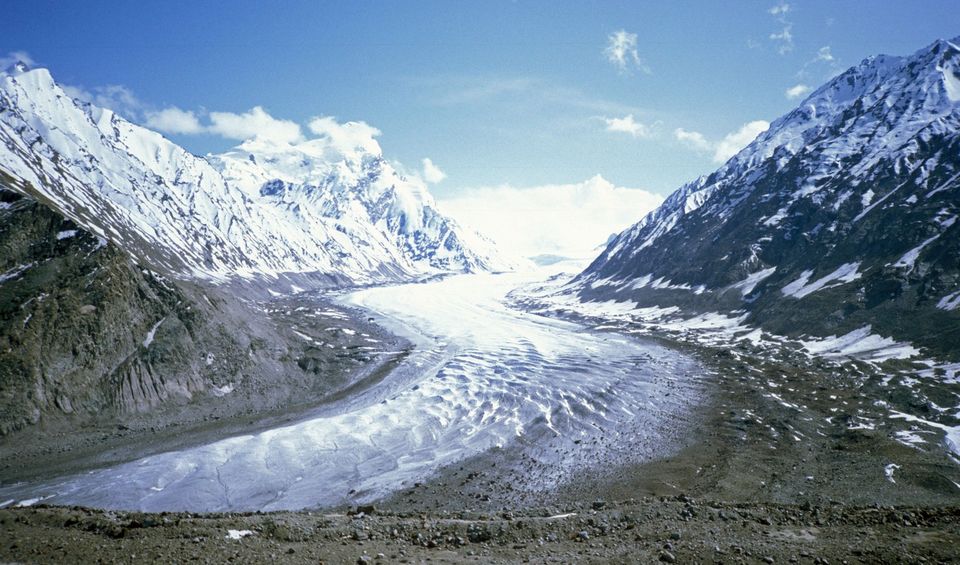 Credits: in.boell.org
I hope you enjoyed my personal version of the most exotic places in India. If I have missed something or if you have been to an exotic place in India feel free to include it in the comments below.

Happy Journey!