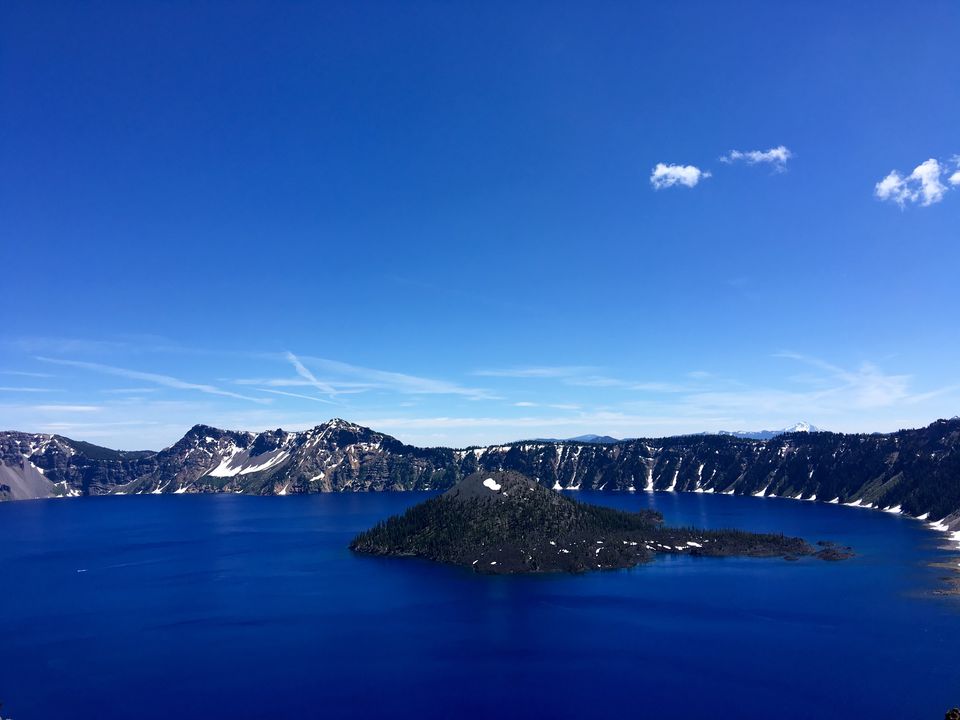 Oregon, A state in USA, Full of Natural beauty. Here you can get everything, high mountains covered with snow as well as deep Ocean, Lush Green Forests and gushy river. WHAT NOT!!!
So now how it gets started. I am relocated to Texas US regarding a work assignment and my main motive is to visit most of the beautiful places of USA. So I started searching for some good places to visit. One fine day during browsing I found an article about Oregon and its beauty. I started imagining myself at those places. Finally, me and my two friends decided to spend 3 days there. We booked flights and Hotels and were ready for this amazing trip.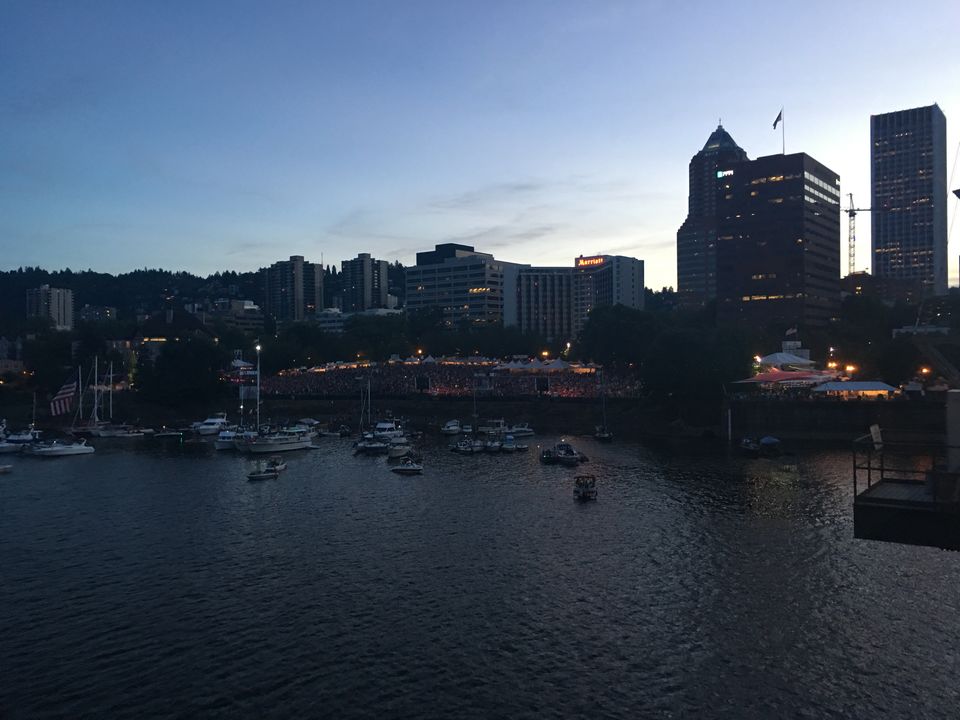 Our main start point was Portland. We reached Portland on Friday evening and spent that evening roaming around the Willamette River. Spent a nice time looking down to river and the market through Steel Bridge.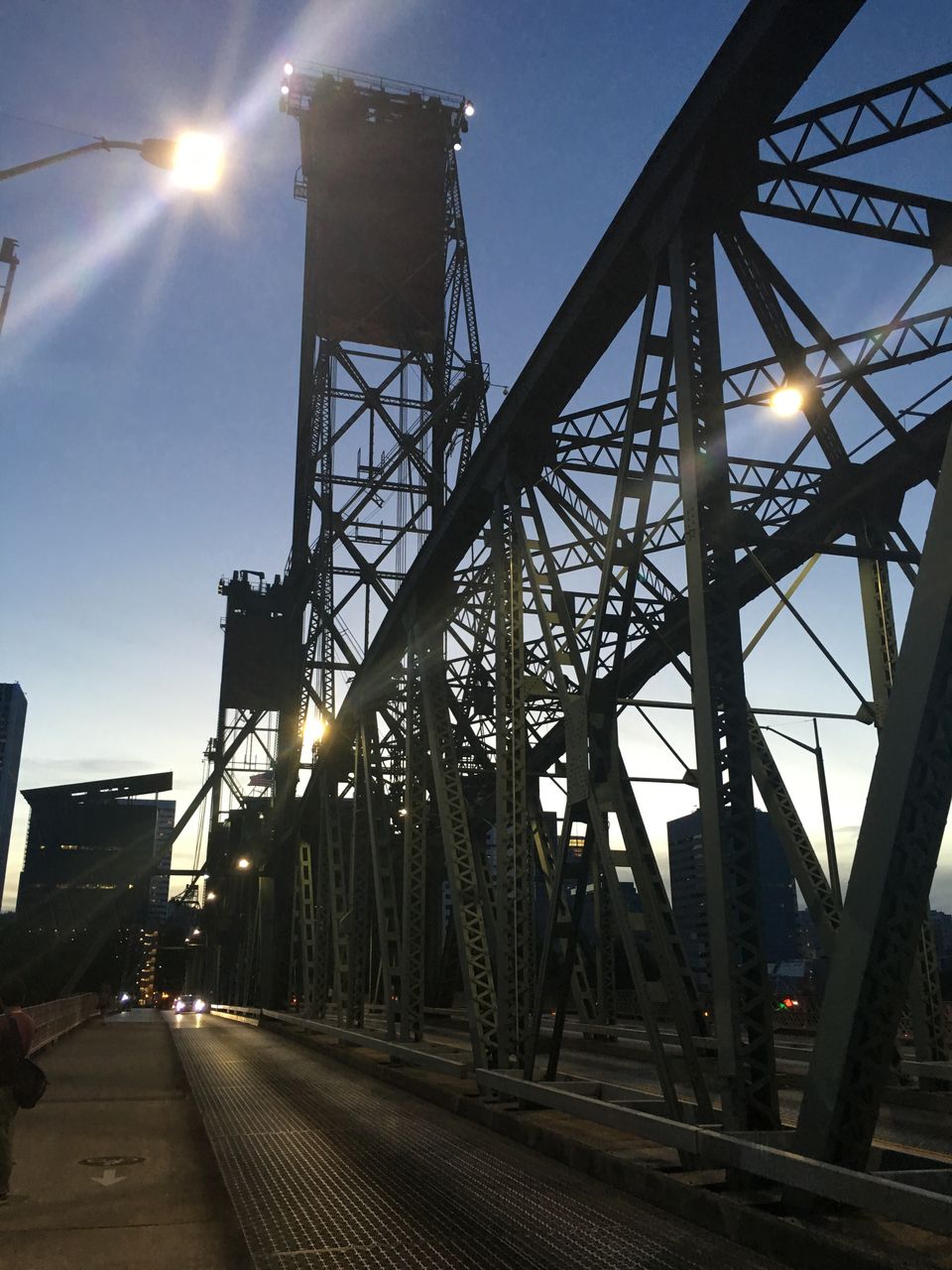 Saturday early morning we started from Portland to our next destination "Crater Lake". It was really a long drive. After crossing many small lakes and beautiful roads finally we reached Crater Lake. Crater Lake is really a WOW place. A lake covered with mountains all around it. Deep blue water and clear water. There are many points to take different views of Crater lake. We entered through the Rim Village.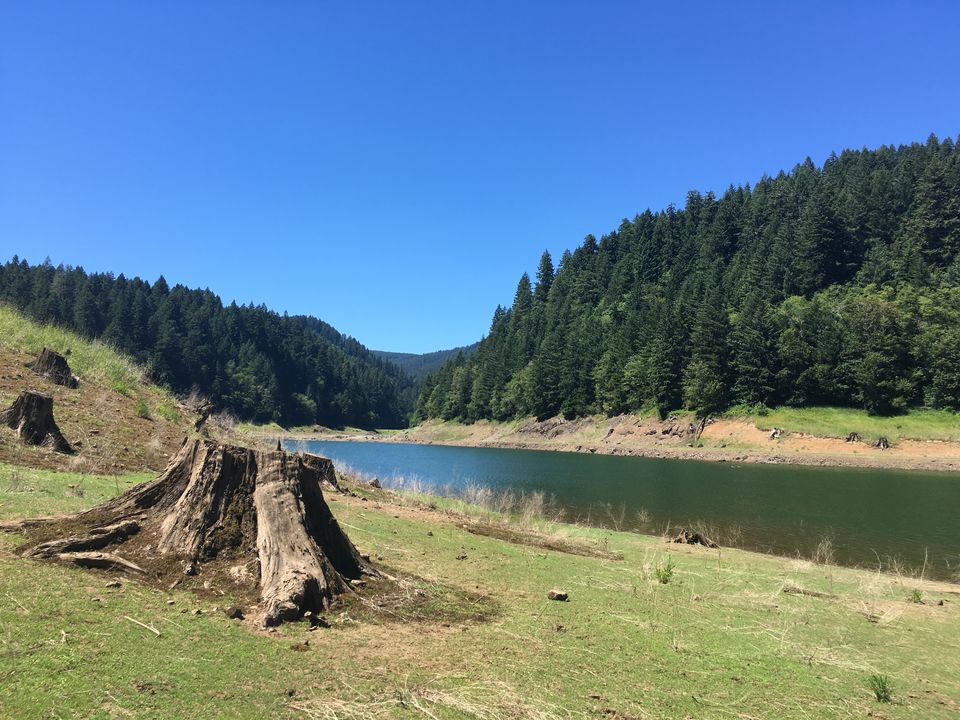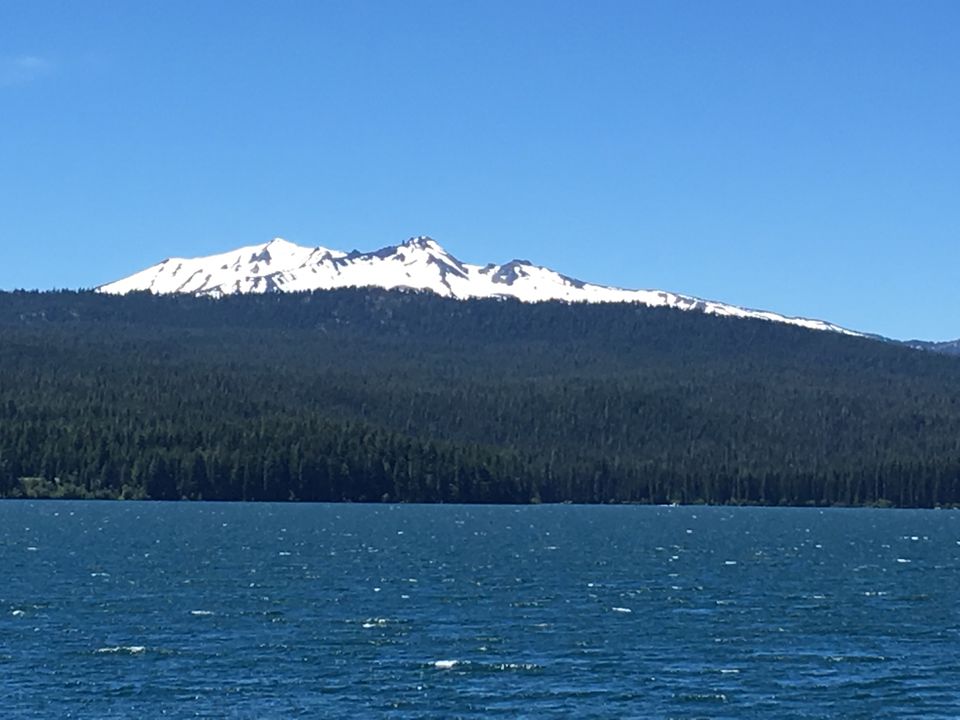 Crater lake was formed around 7500 years ago by the collapse of Volcano. It is around 1900 feet deep and it is the deepest lake in United States. There are boat services to take a tour of the Crater Lake. We didn't book it in advance so we missed this experience. But what we did was also awesome. We went down to Lake through trails and spent a happy time feeling the tranquility of that blue lake.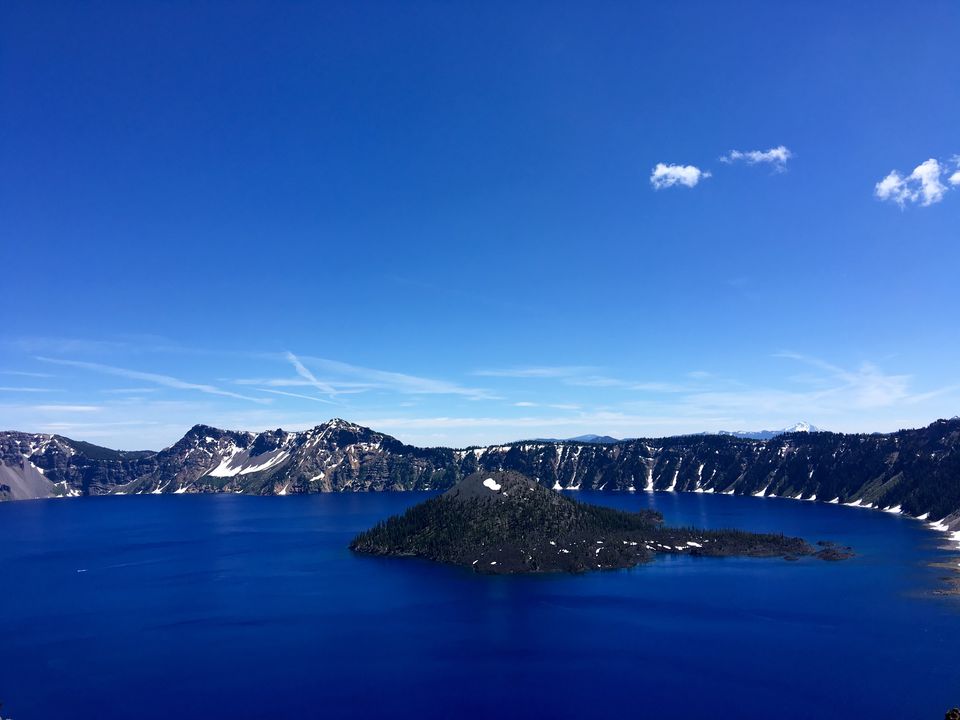 Around 5 we headed back from Crater Lake in search of a place where we can spend night (We were without bookings that day). Around 10 we stopped at a small town named Florence. Parked our car outside a hotel and went inside to find out any availability in Hotel. We were very sure at that point of time that we will definitely get a room. But our bad luck, that there were no single room was available in any single Hotel in Florence. Hotel receptionist tried almost 45mins to find out a room for us but there was no success. Finally, she told us that there is one room available 2 hrs far from this place and we were in no mood to travel any far. So we decided to spent that night in our Car. A big thanks to that Hotel Staff who allowed us to park our car in there parking.
Next morning day started very early, I mean very early. We had fresheneded up in that hotel itself, had breakfast and started to hit the Pacific Highway, called as the most beautiful highway. In our way we stopped at Sea Lion Cave and witnessed 2 big and many small sea lions. In this cave actually sea lion are not in cage, we humans are, Sea lions enjoy there natural habitat, they are totally free.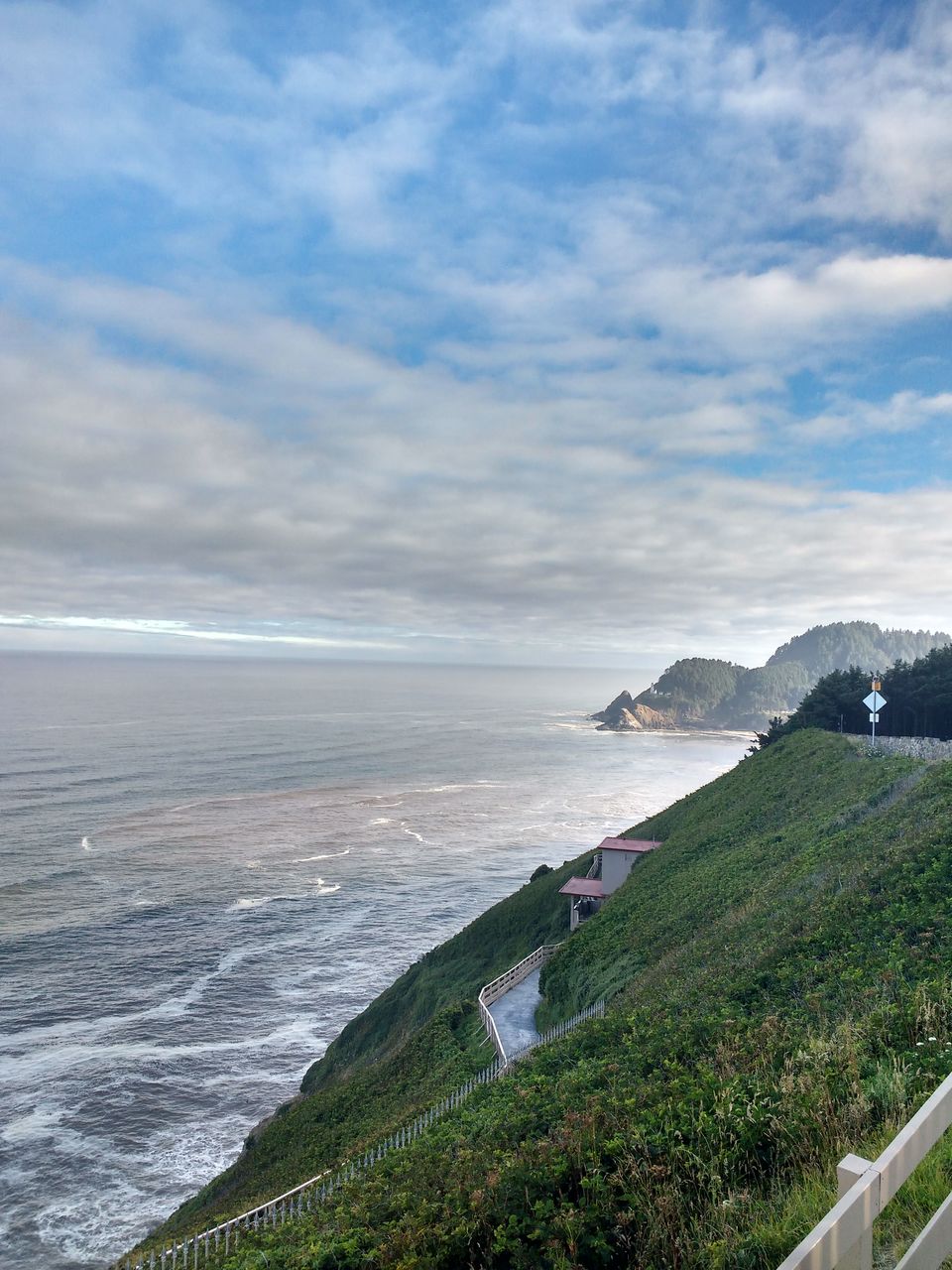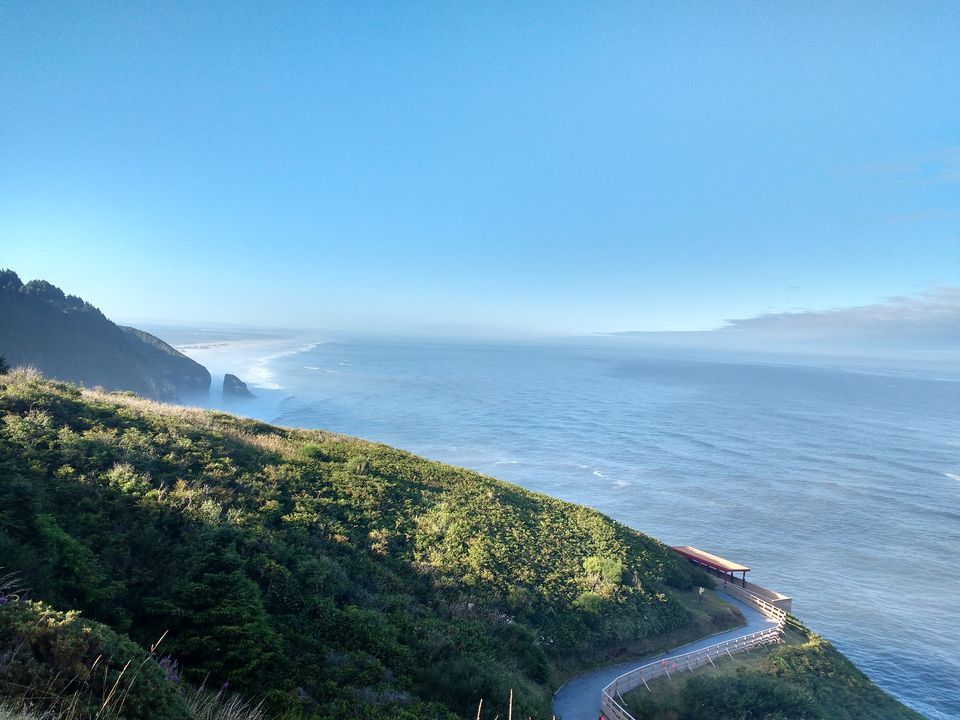 Inside this cave we came to know about the Sand Dunes rides. We decided to take Sand Dunes ride, so took a U turn from Cave point.Sand Dunes Ride experience was truly amazing. Thanks to that lady else we had missed it. It was my first experience to Sand Dunes. Other than that ride I loved that place. Big sand mounds all over the place.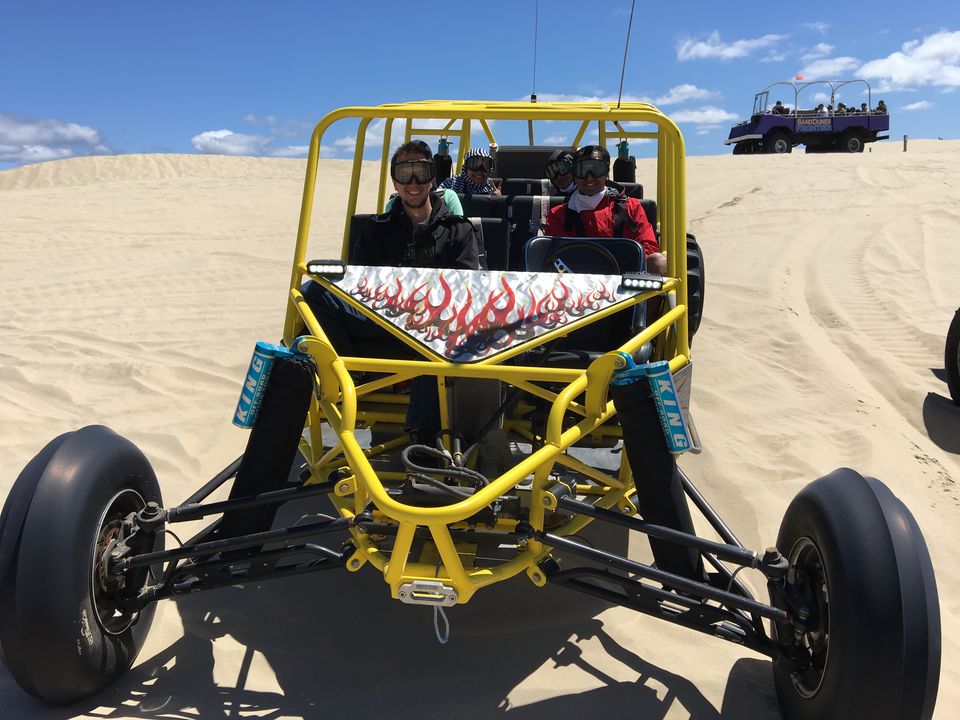 After completing the ride our next destination was Thor's Well. The Place for which I decided to visit Oregon. We were at right time. High tides is the correct time to enjoy beauty of Thor's Well. As we were not aware of the location of Thor's Well so we asked many locals and tourist about it but nobody knows about it. Thor's Well is located at Cape Perpetua. Thor's Well is a sinkhole that looks like a cylindrical waterfall at high tide. From the Cooks Chasm point you can easily find the Thor's Well.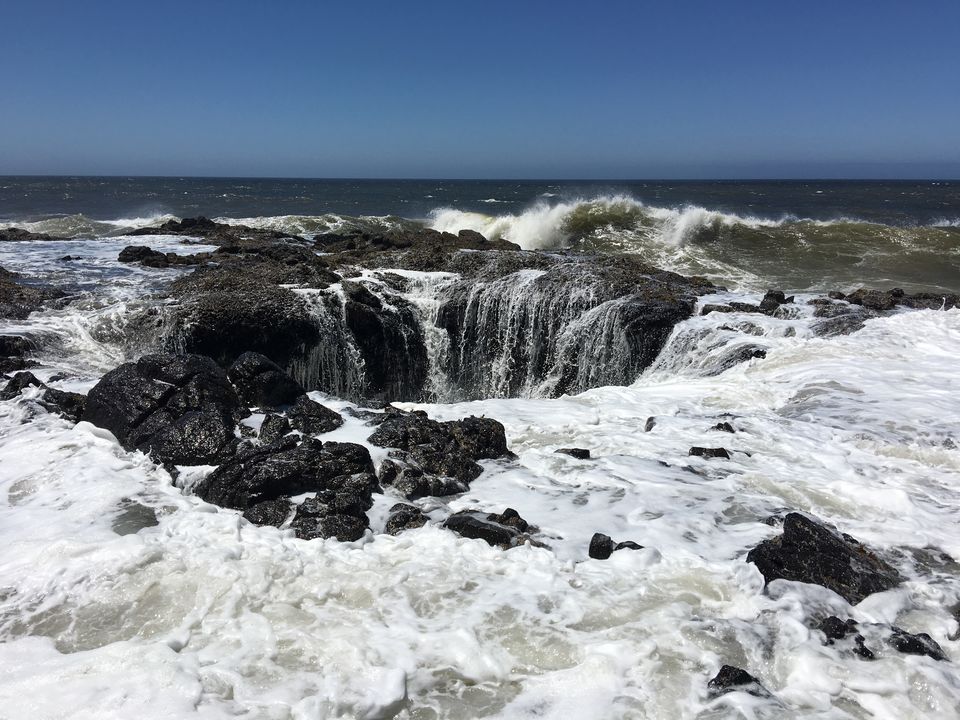 Our next plan was to see the sunset at Cannon beach, so we headed directly to Cannon beach. Beautiful nature followed us through our whole ride. We reached exactly at the sunset time. It was a little cloudy that day but Indeed beach was really beautiful. It was just like pictures I have seen in internet.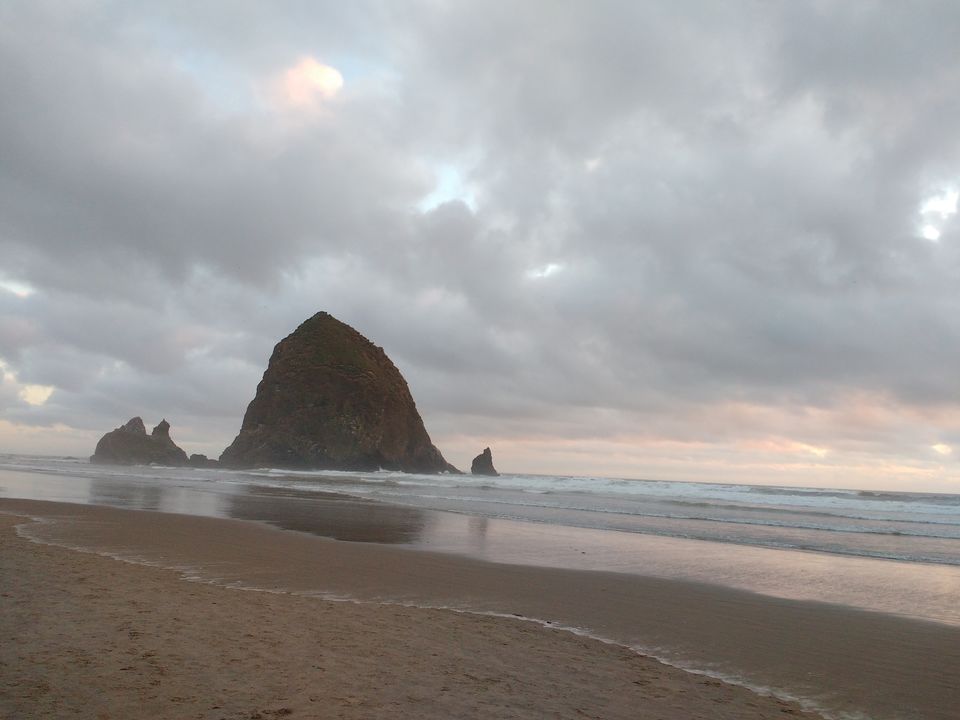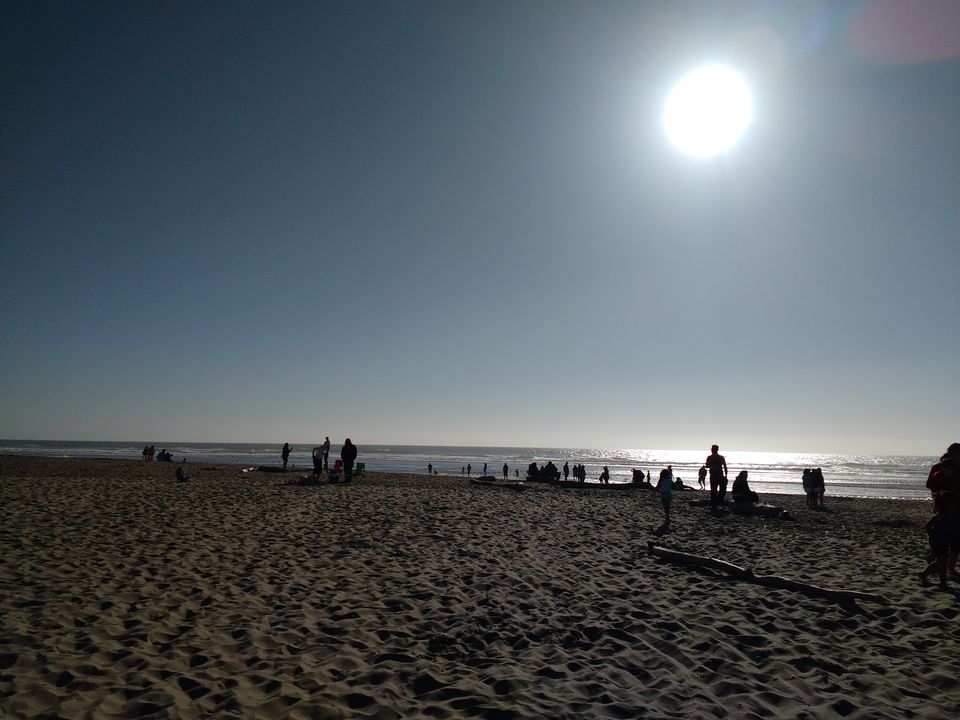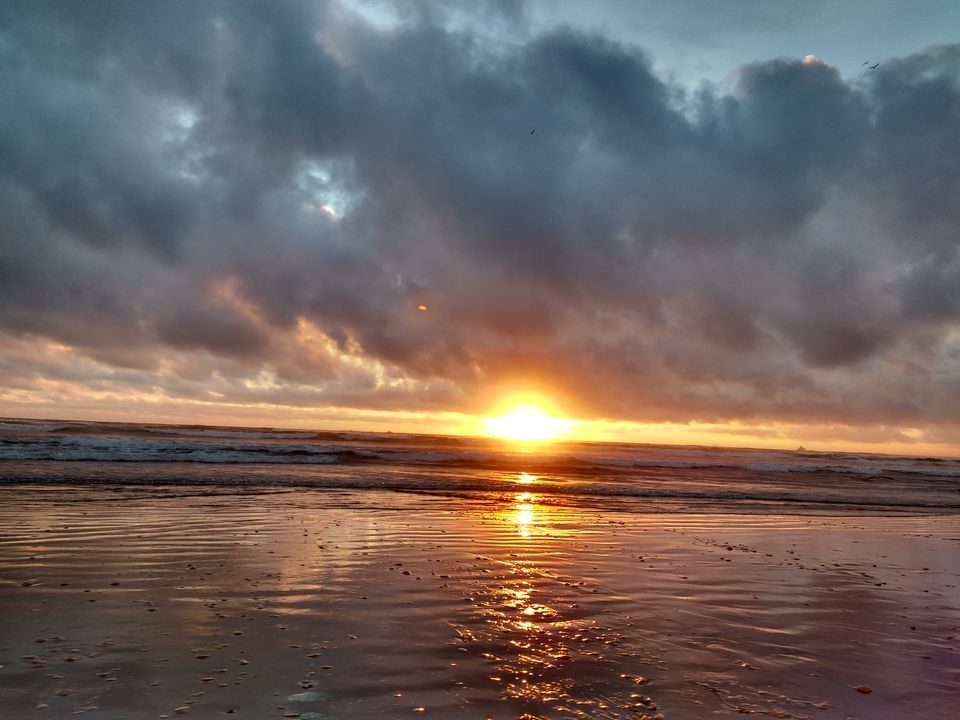 Third day of our trip was really fruitful. We covered so many places in a single day and it was awesome! Our faces are telling real story.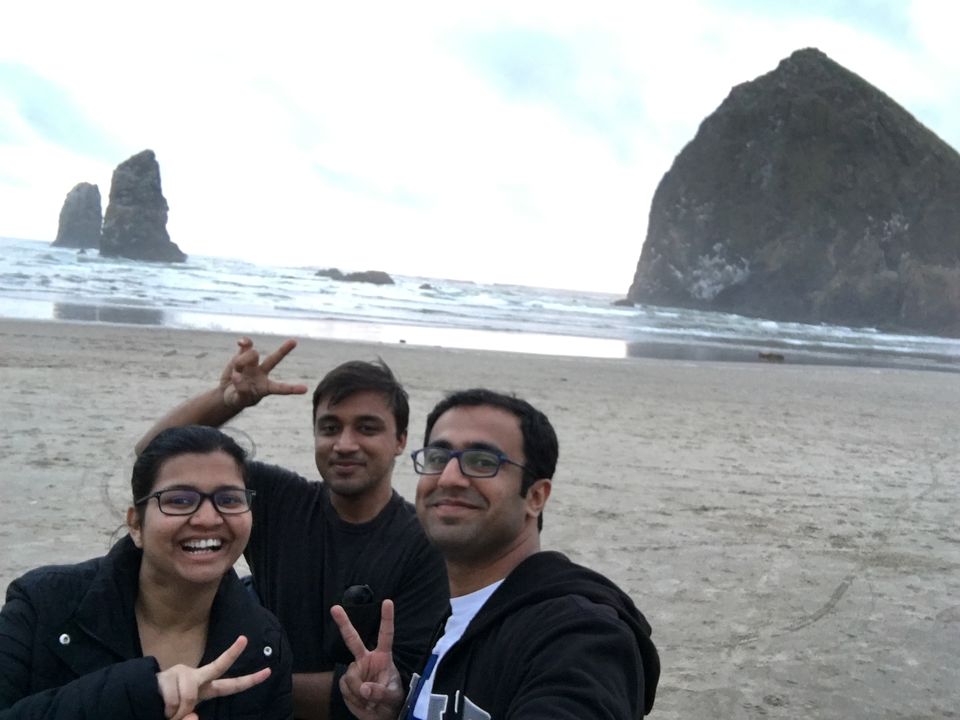 After enjoying every moment in Cannon beach we came back to Portland. Next day we were having only half day to cover Columbia River George as we have to catch our flights in the evening.
It was 4th of July, Independence day of USA. All roads were full of people who were waiting to see the Parade. Many roads were blocked. Any how we reached Crown Plaza, our first stop. Yes it was a nice view of the river from this point.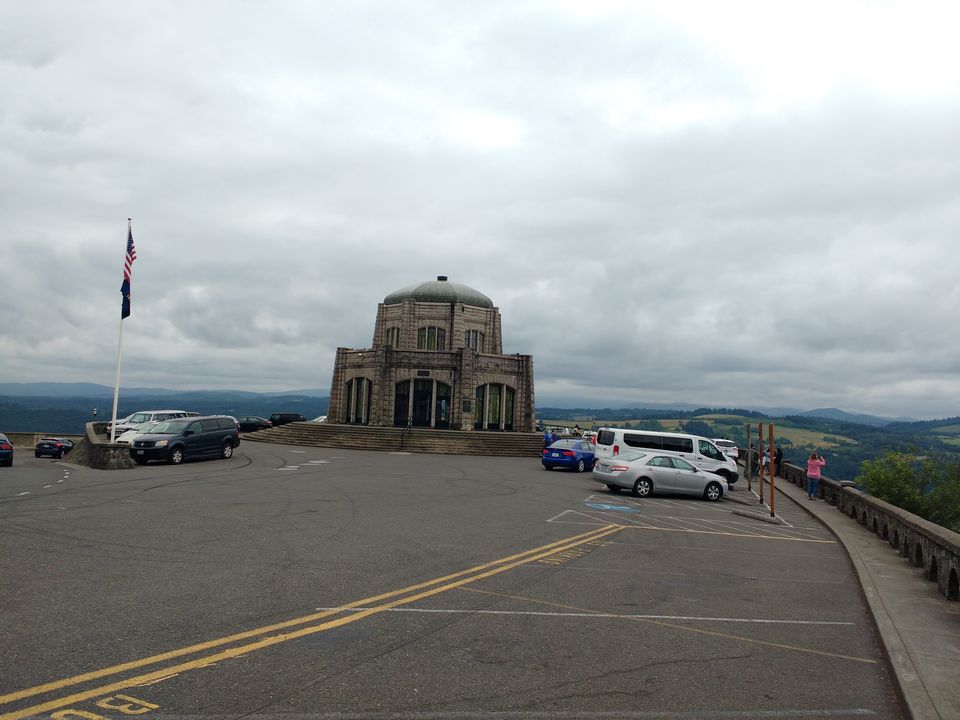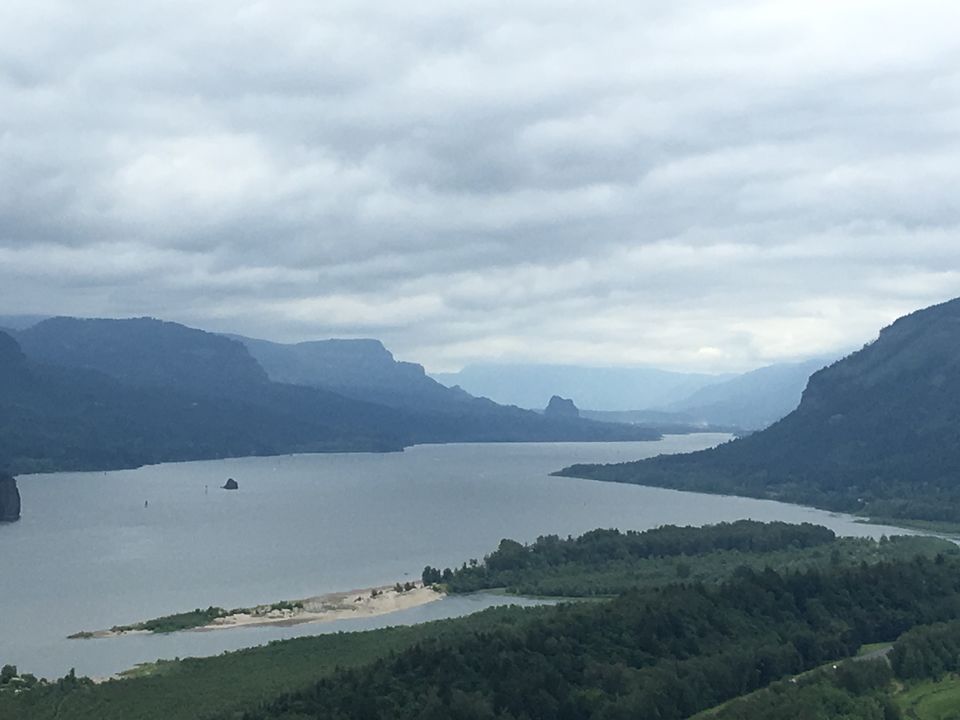 There are many falls on this road. Multnomah Falls, Wahkeena Falls, Horsetail Falls and many more you can cross. We did not get a chance to cross Wahkeena Falls. There was a huge traffic, so we parked the car at Wahkeena and walked to the Multnomah falls. This Fall drops in 2 steps. This Fall is most visited among all other waterfalls. Place was little crowded.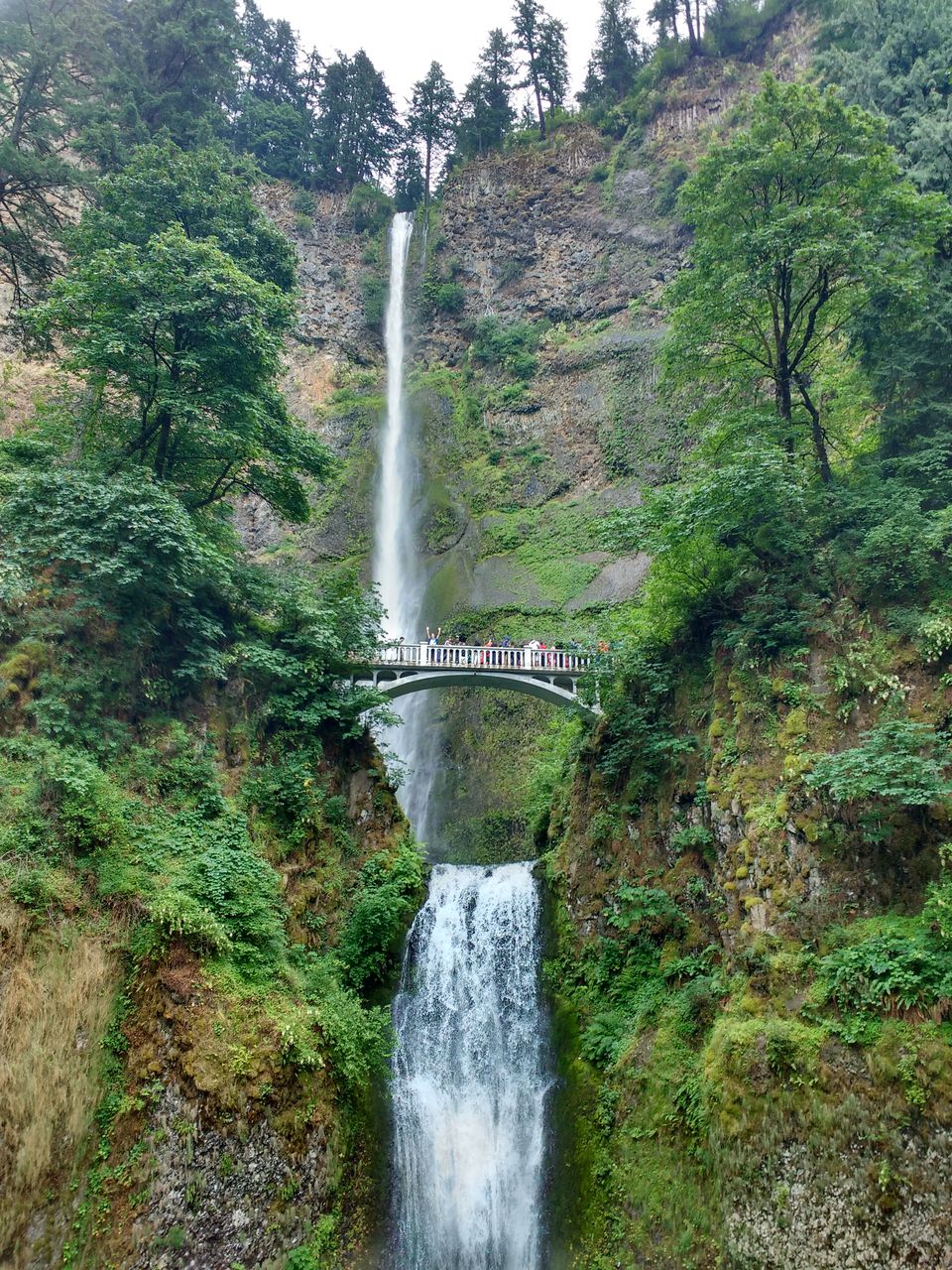 On the other hand Wahkeena was very less crowded and much more natural. This was our last point of the day. And here comes an end of our beautiful trip.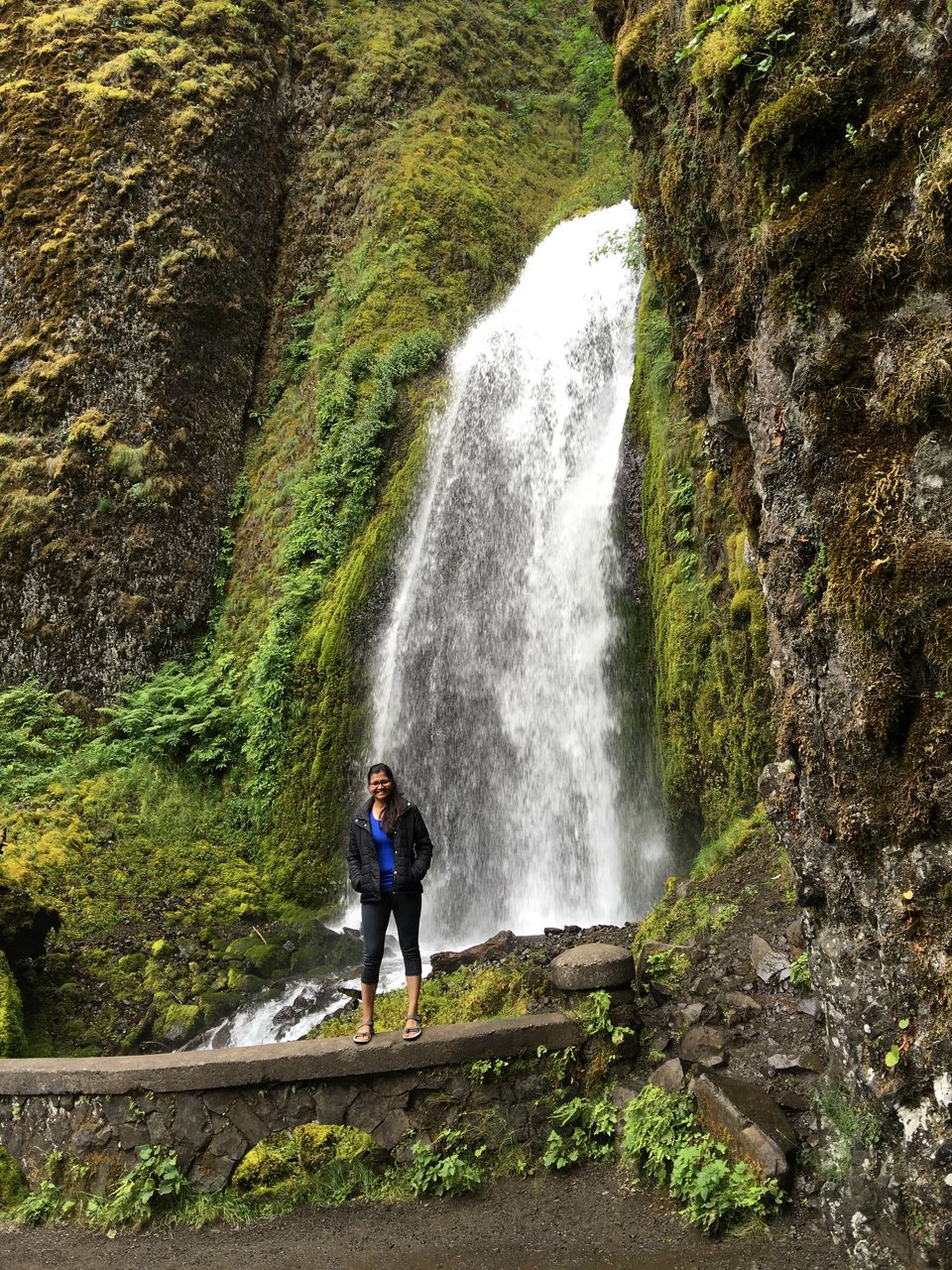 Although we did not get a chance to see Oneonta Creek as we were short in time. Hope will get a chance to see this place. The overall journey was a complete fun.