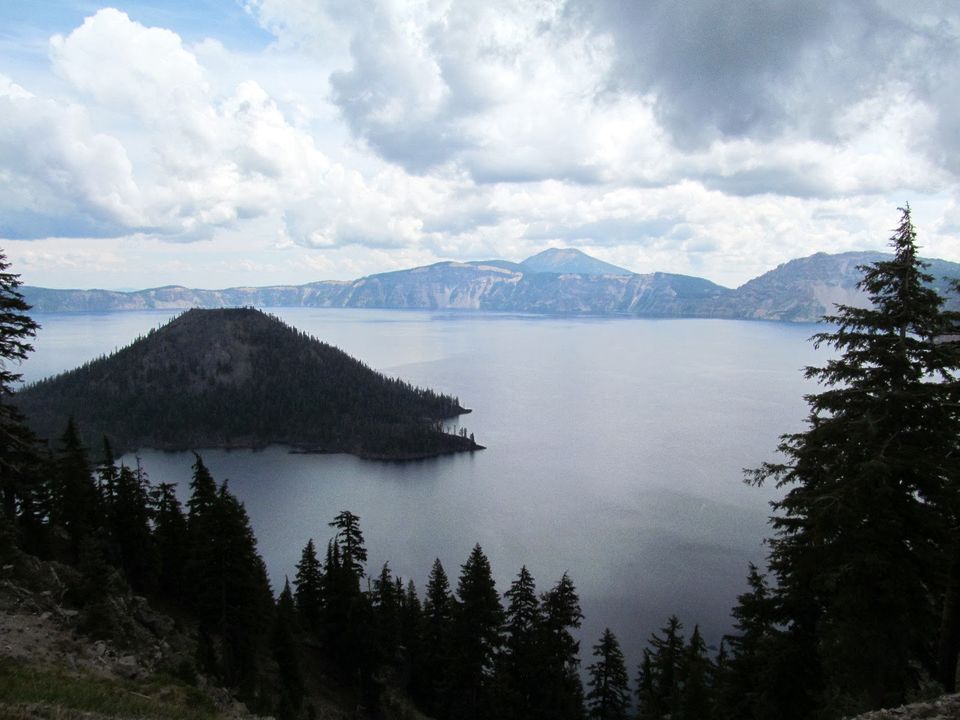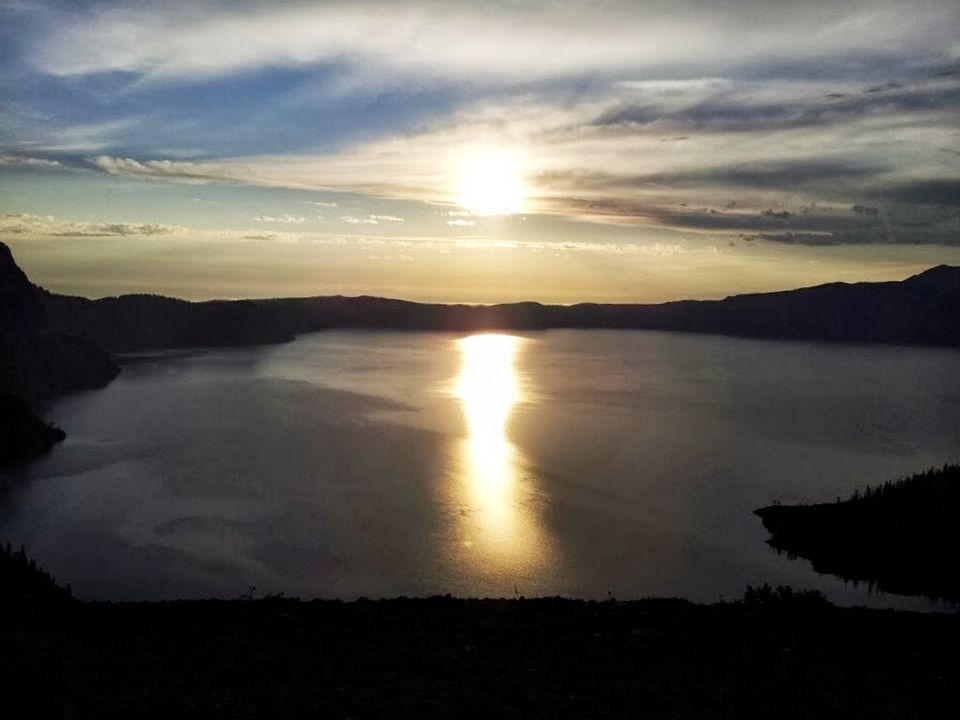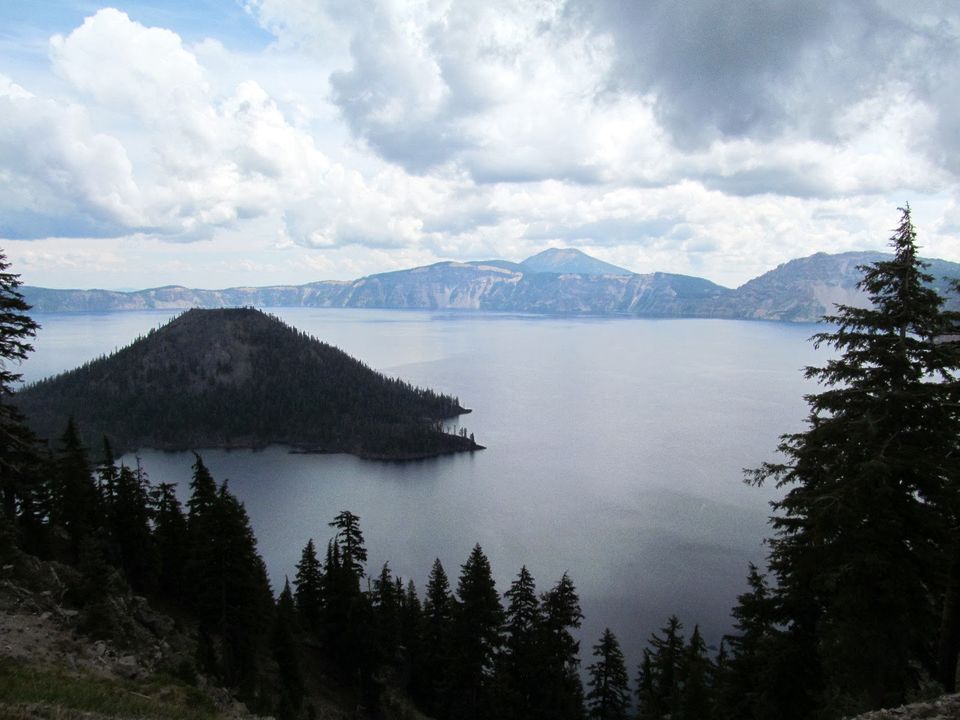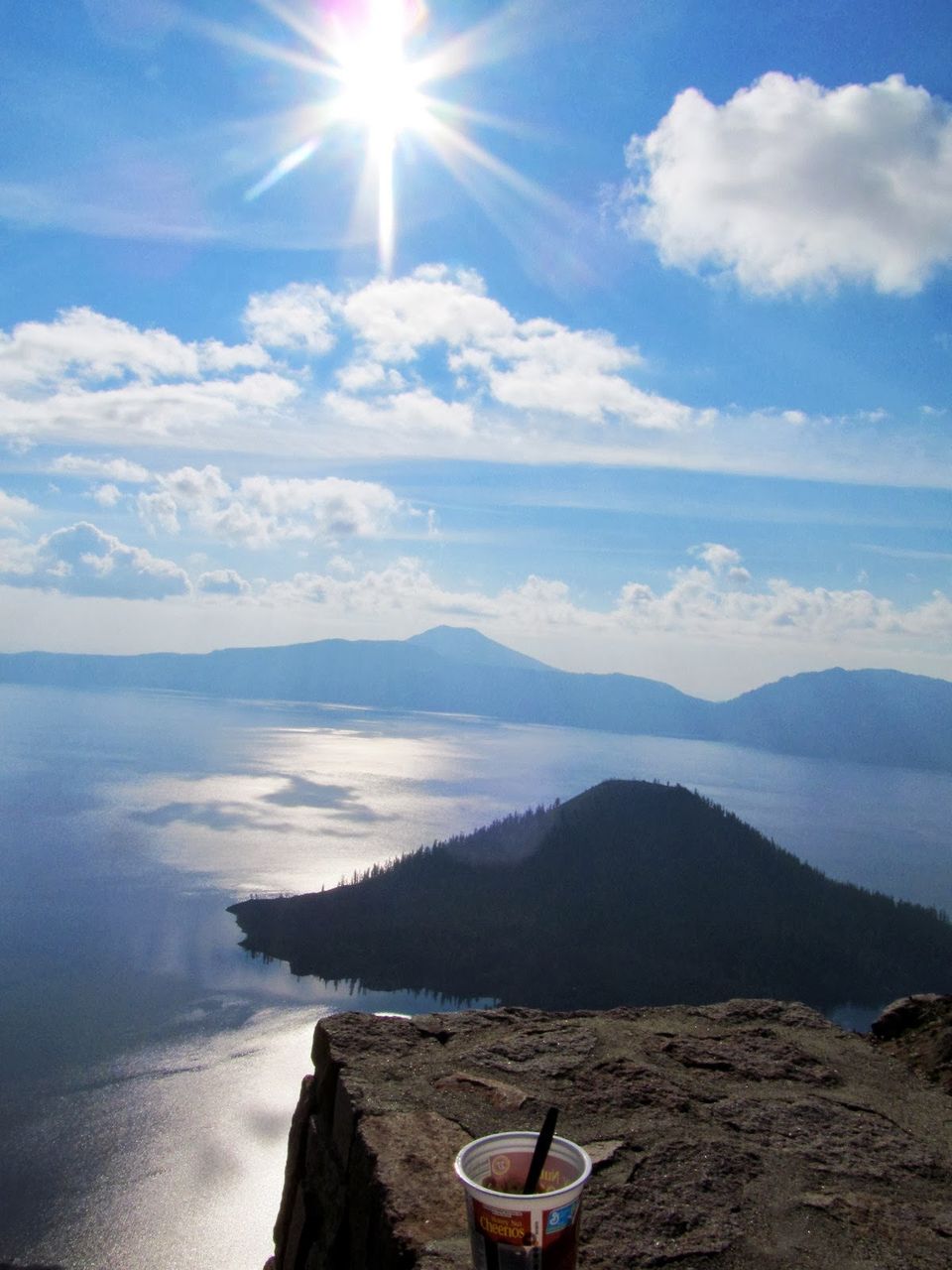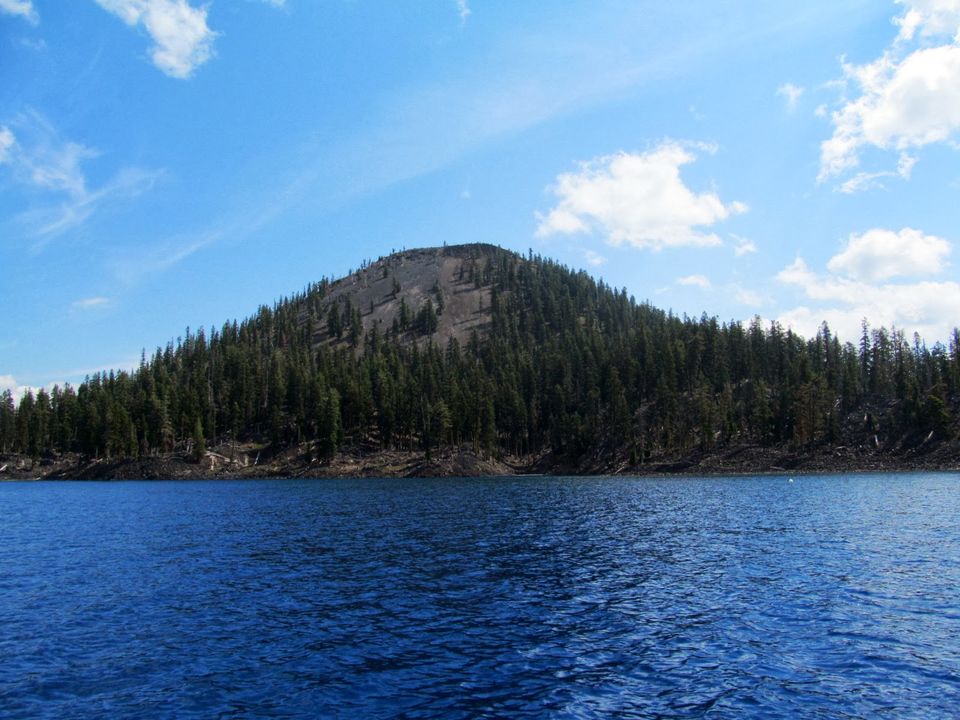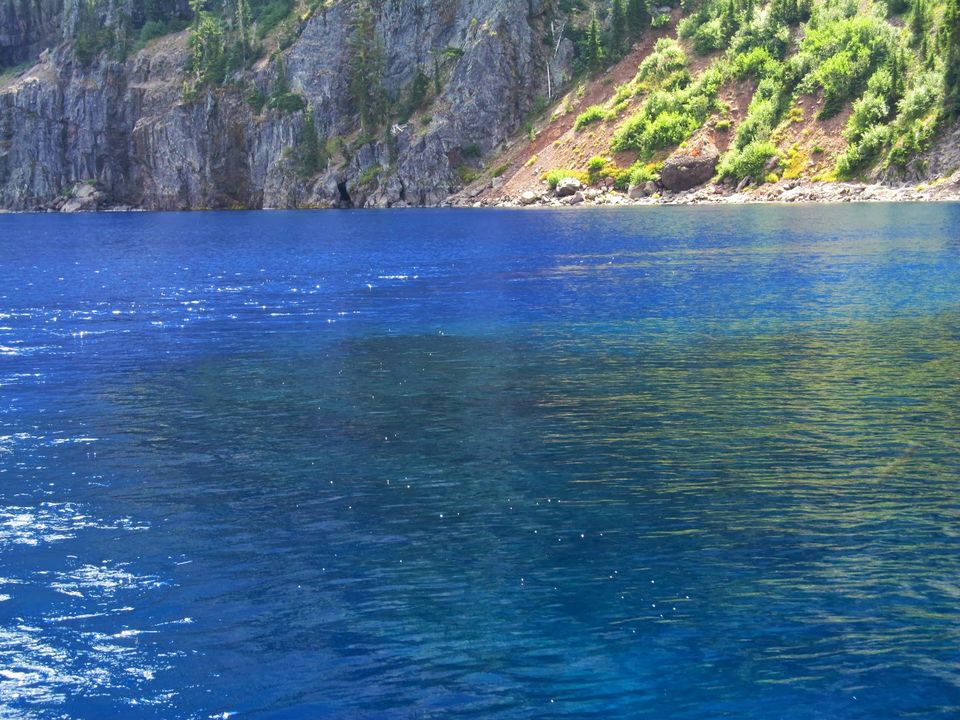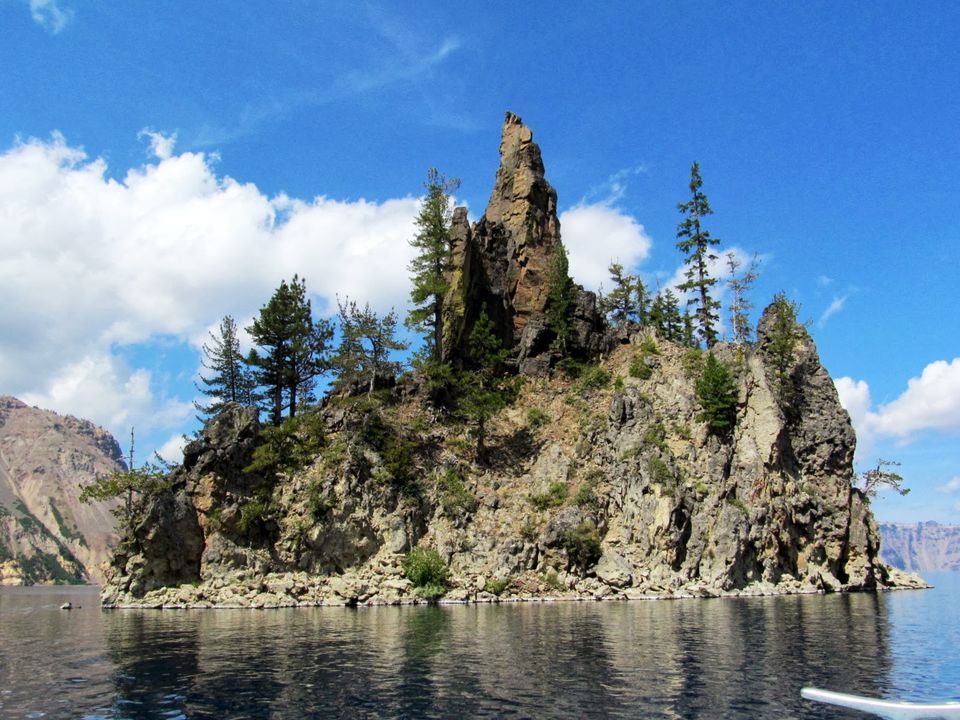 Have you read that once in a while you ought to do something that you fear? Have you nodded in agreement, only to be screaming obscenities when you are stuck in the middle of this thing you undertook - seriously, what were they thinking?!
Four friends backed out of the Crater Lake Rim Run at the last minute and I was stuck trying to decide if I should go alone. Driving five hours one way, another hour in the early dawn to get to the start line, and hiking alone the next day - did I want to do it?! As I sat there trying to decide, the image of Crater Lake in the winter from four years ago popped into my head, and I decided that Crater Lake in the summer was a sight NOT to miss. So, go I would!
First, the lodge where I stayed. Steamboat Inn is a beautiful pit-stop more than an hour away from the lake (on the way from home-base Portland though). As much as I gushed over the pretty cabin and the gardens, it was scary to stay alone in a cavernous cottage with no living room curtains! It was also the most I've spent for eight hours sleeping under a roof :)
The next morning, I drove the 1.5hrs to the lake in pitch darkness, something I forbid everyone I love to do. As I concentrated on the beam ahead, I began to count my blessings - it wasn't raining, I had great music, I had a great, stable car, and there was absolutely no other car in sight so I could drive at my own pace.
The views as I came up on Crater Lake with the dawn breaking over it were out of this world. It was worth every scary moment, every exhilarating moment and every penny on this trip. And more. I stopped the car in the middle of a one lane road in dense fog, got down, and just stared. No pictures, just a breathtaking view stuck in my head till date.
The Rim Run was excellent, the track running up and down part-way around the caldera. Need I even mention the views?! There are so many ways to see a certain place or landmark or natural wonder, and combining it with another favourite activity jacks up the fun quotient by miles!
Over that day and the next (stayed at a friendly charming motel down south that night - The Aspen Inn), I picked a couple of other ways as well - on a trolley ride around the rim, and hiking down to the lake to take a boat ride around - both completely worth it. Crater Lake is a joy in all seasons, a treat to the eyes.
Since a lot of things ran through my scared solo mind as I ran, I thought it worth it to document them - to remind myself at different points in life to do what I fear, take a few informed risks, and things will turn out ok.
Mile 0.5: Earliest walk break EVER on a run! Don't panic, I told myself...fortified my music and my inhaler shots.
Mile 1: Hey, this was not too bad, all downhill!
Mile 2: Wheeeeee I can't believe this downhill stretch. I wonder when the hills hit!
Mile 3: Ah, that's what they were talking about. Will I finish in time at this rate? Huh? What happened if I don't? Will I be left to fend for myself on the road? Ah, water station. Thank the volunteers.
Mile 4: Errrr what's going on?! I mean I'm glad it was downhill but when does the climb strike again I wonder?!
Mile 5: Wow, I'm making ok time. I should be ok I think. Lets turn off the music and see how it feels....I'm loving the weather anyway.
Mile 6: Woo, that was the fastest 6th mile I remember. And I love taking in the sights with no background track!
Mile 6.5: A young volunteer high fives me and offers to run with me till the end. She's such a sweetheart!! Tiny finish chute, a medal and my name tag ripped off for the results. Yay, for the first time I make it back in time for the results ceremony...who would've thought?! :)