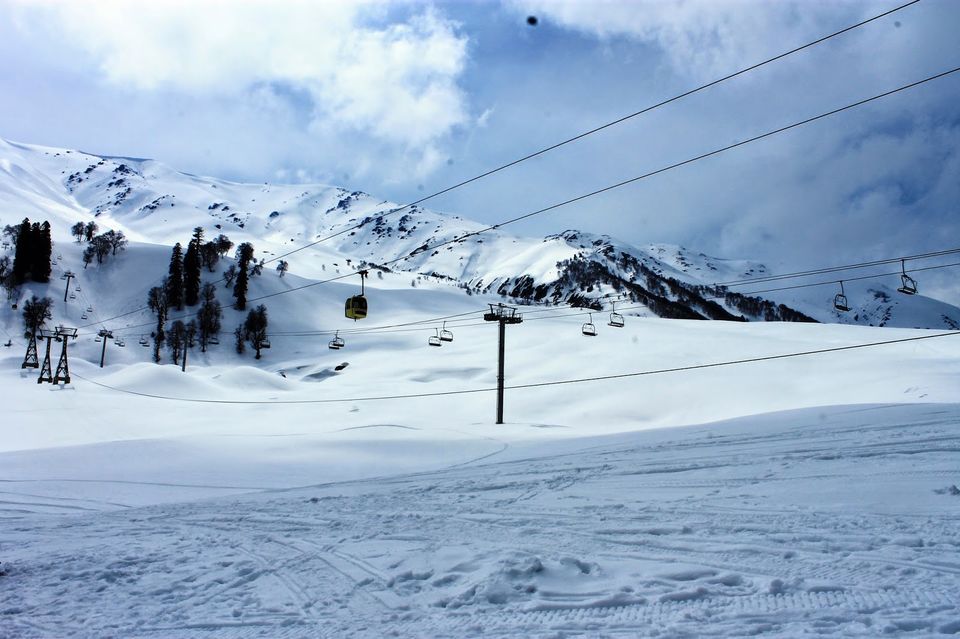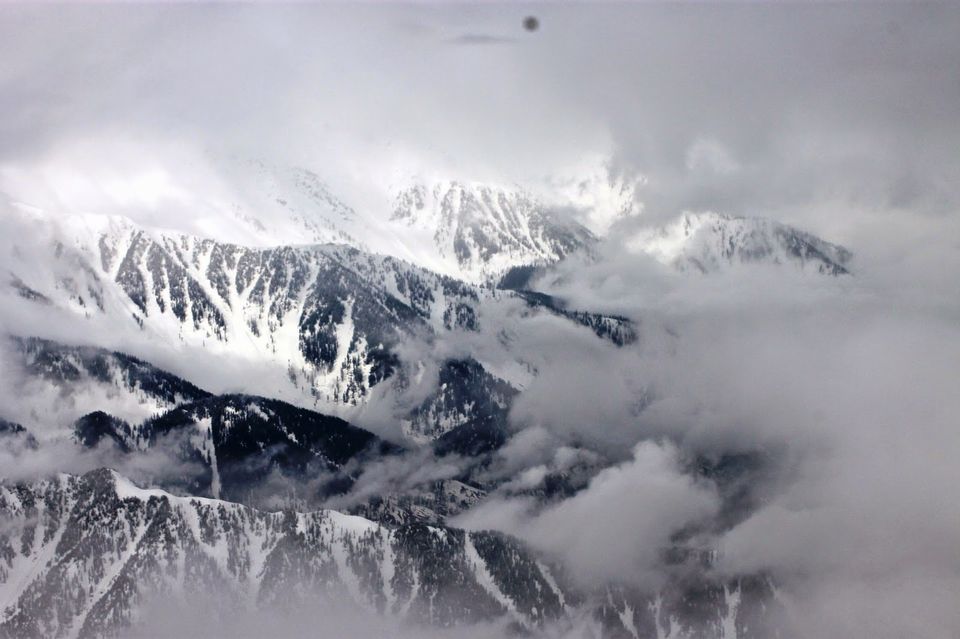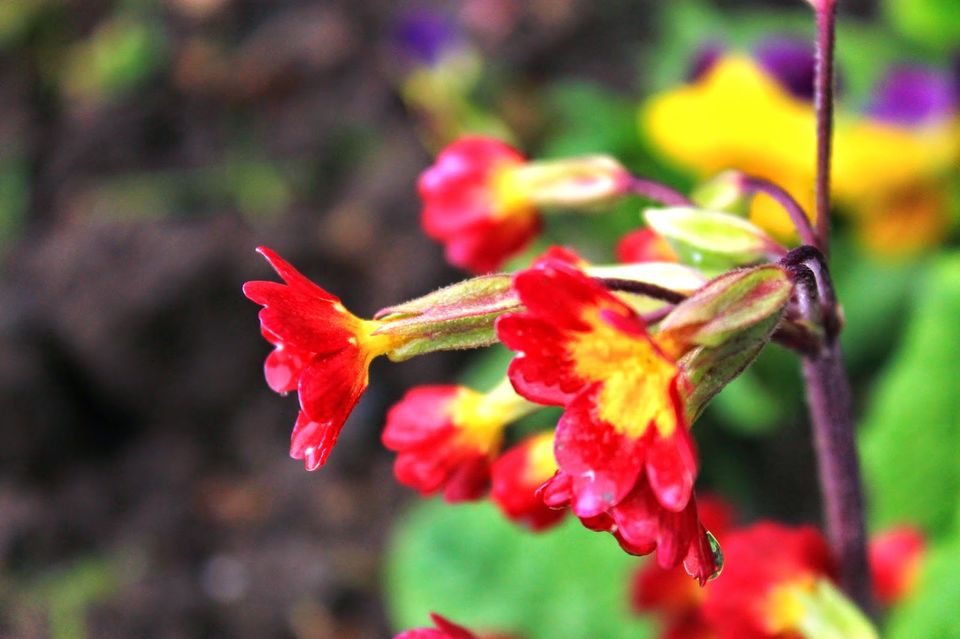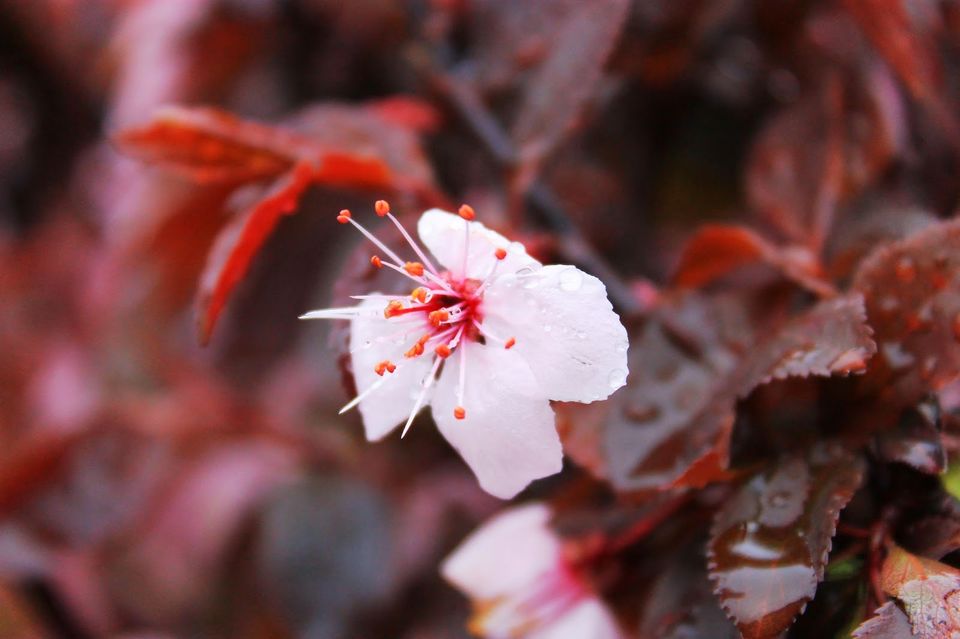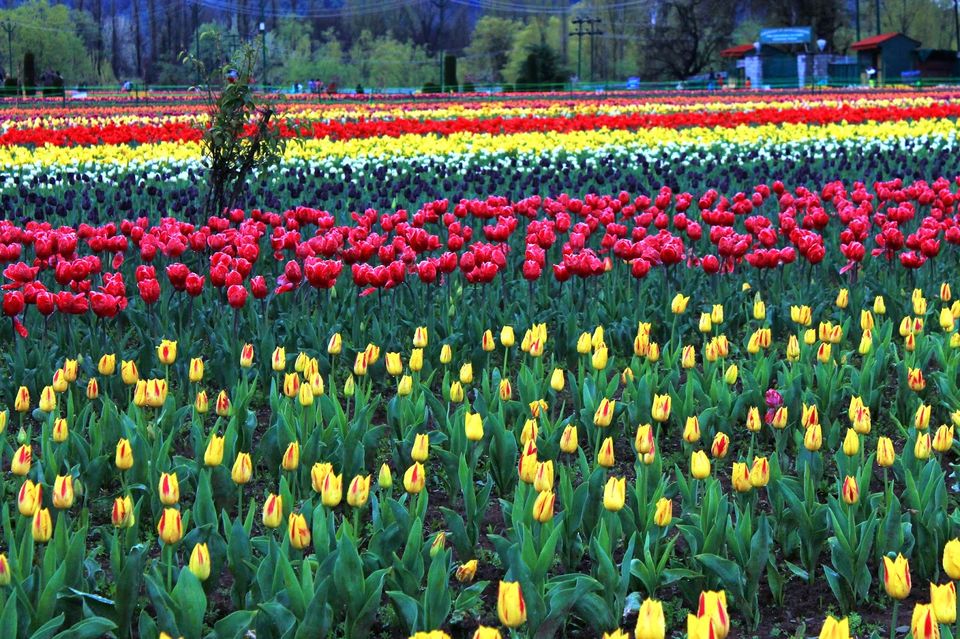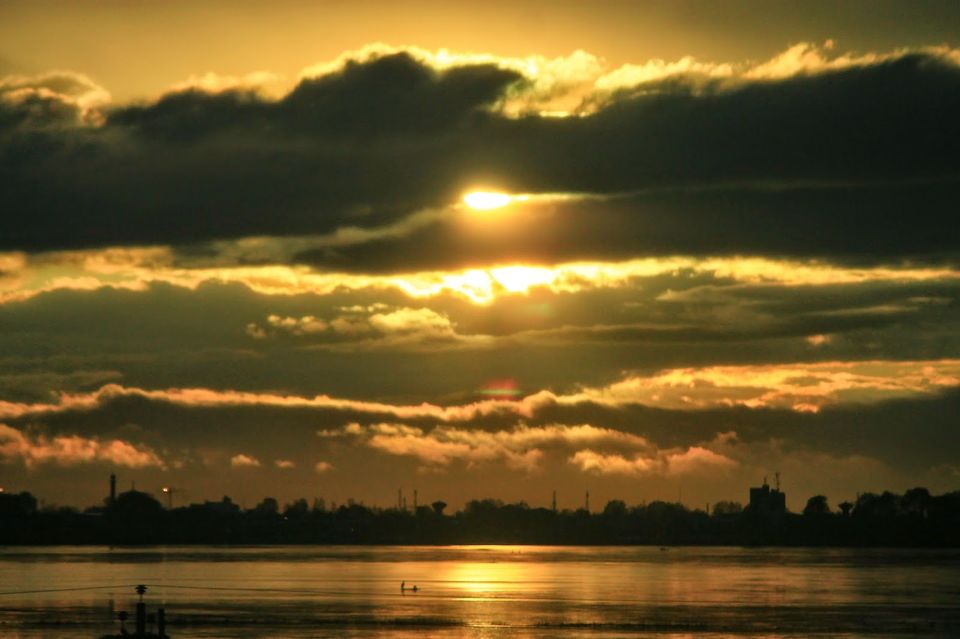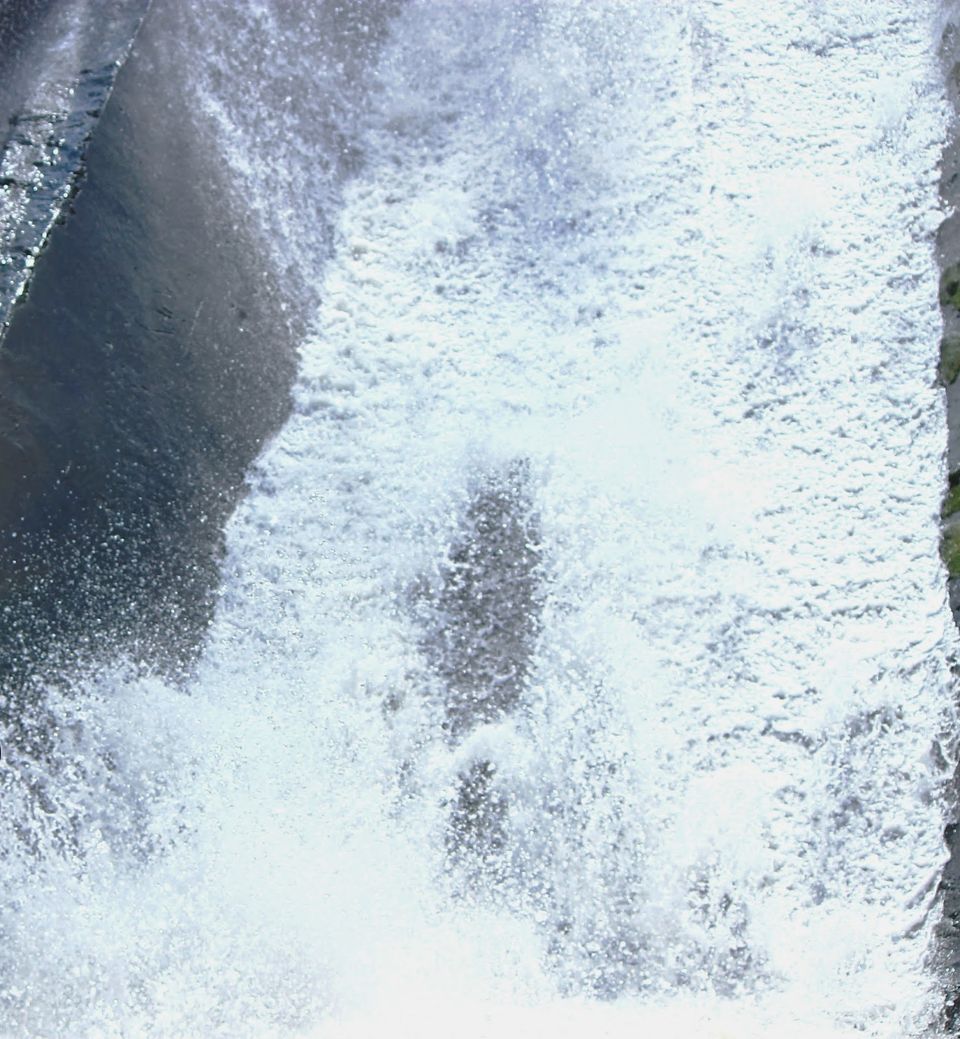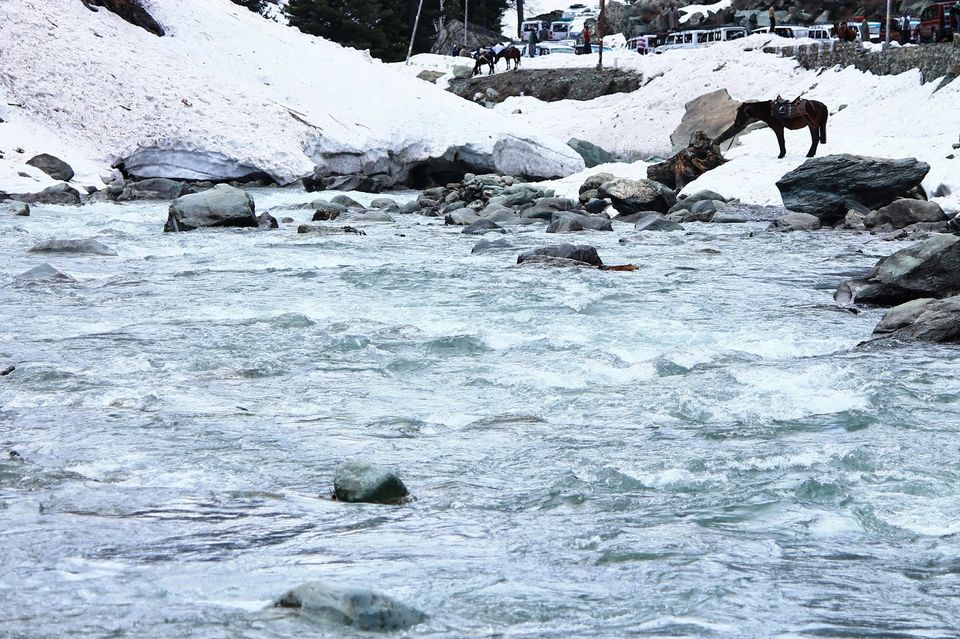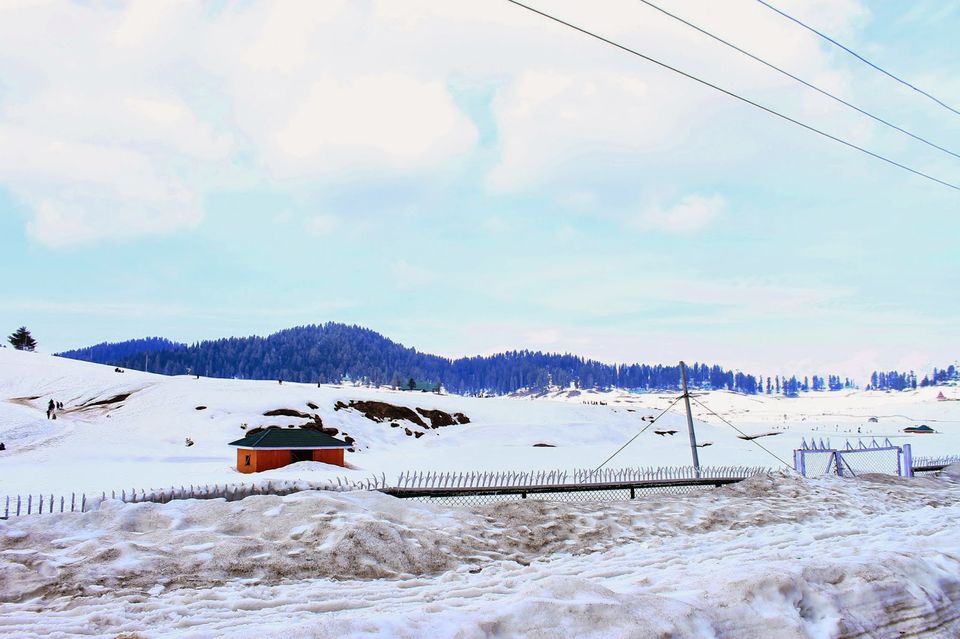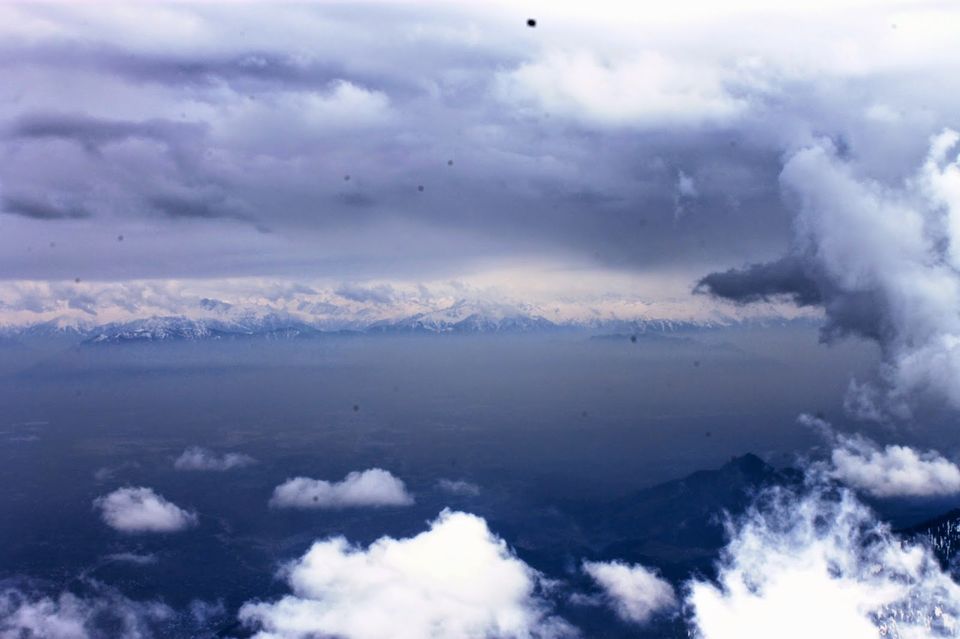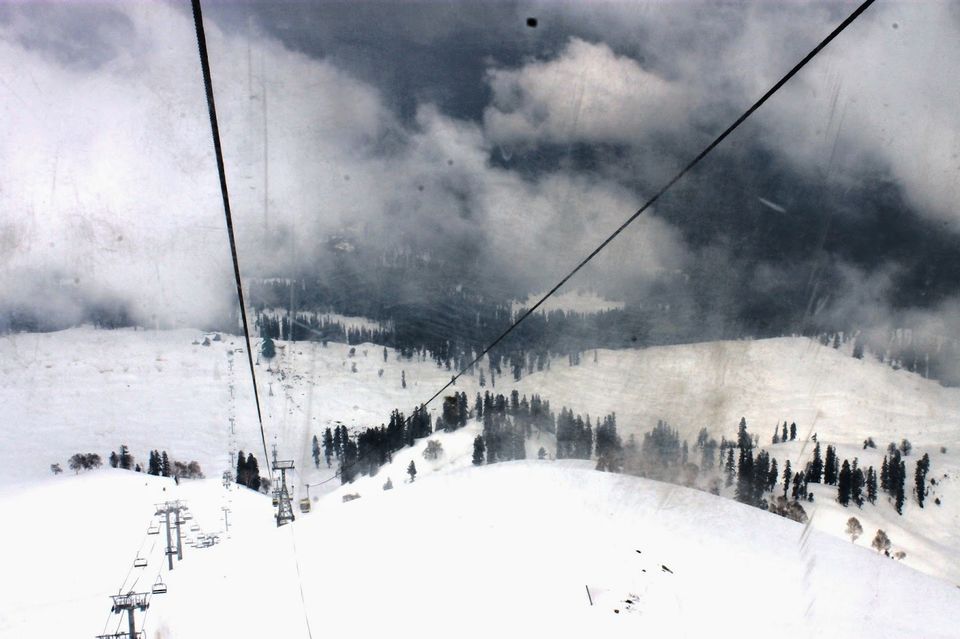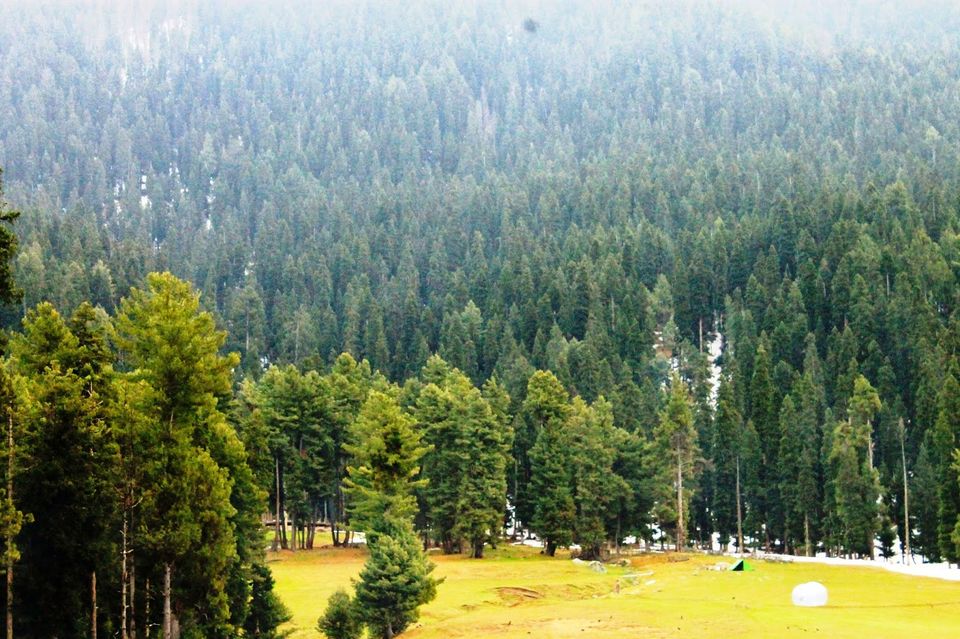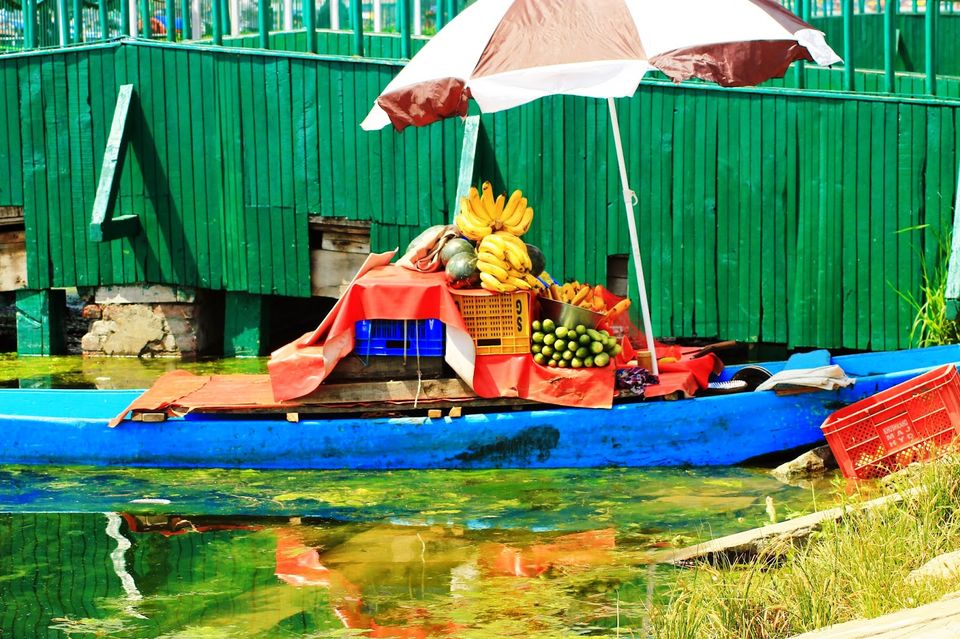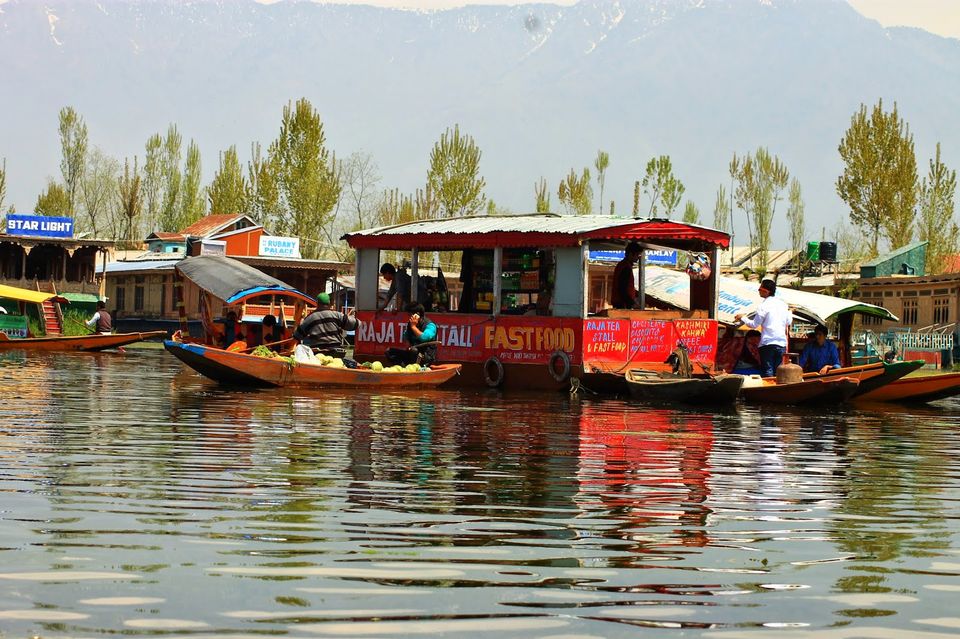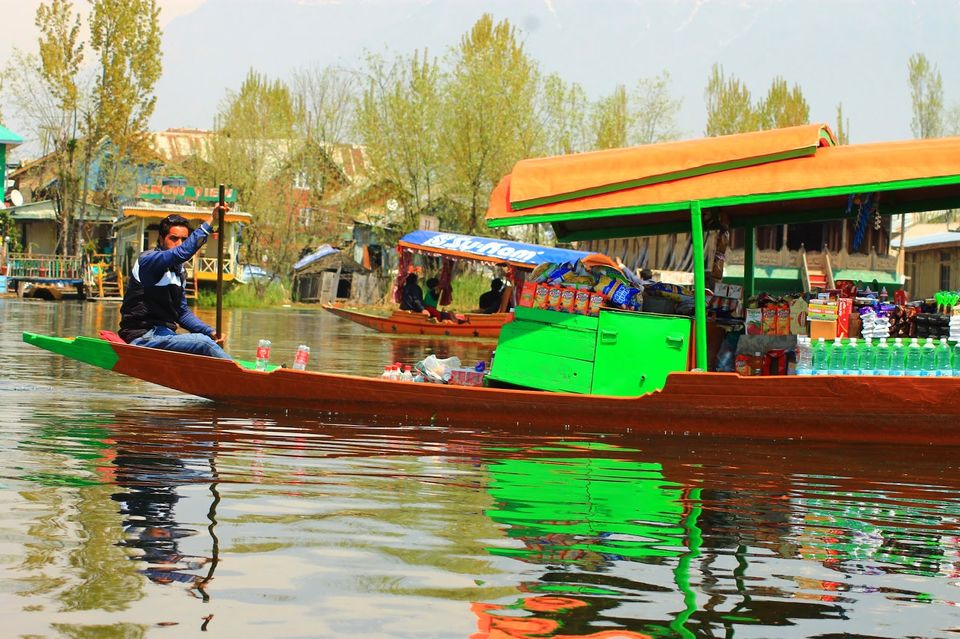 First day - 19th April, 2014

We boarded the flight at 7.30 in the morning and luckily I got the window seat. To my amazement I realised that I am sitting in air-plane almost after 5 years. In this one hour journey I kept looking out of the window- the view of Qutub Minar, the Lotus temple (which exactly looked like a lotus from top) was mind blowing. In around 45 minutes we entered Srinagar and the colour of the land started changing from brown to green and I realised that I was going to enter into heaven. We reached Srinagar and hired a taxi till Dal lake and our hunt for a good reasonable hotel started. Finally we got one in Rajbagh. We hired a local taxi for 5 days so that there won't be any headache of conveyance and which promised to take us to local Srinagar sight seeing, Gulmarg, Sonmarg, Pahalgam and then back to airport. 
Finally our first day of journey started- local sightseeing in Srinagar- it was cold and was raining cats and dogs. All tugged up in our woollens we first headed to Shankaracharya temple- a temple devoted to Lord Shiva. We then headed towards various gardens. Srinagar is a land of garden and shrines. We visited Chasme Shahi first- one of the Mughal Gardens, an idle place for a floriculturist! Ethereal water flowing from a dome was believed to be a holy water having all ayurvedic medicinal values good for health. People were filling that water in their water bottles. We then went to Tulip garden- month of April being the perfect time when all colours of tulips bloom. That sight was stimulating, rich in all sort of colours. I am still not able to believe that sight. It was unbelievable.  
After that we went to Nishat Garden and Shalimar Bagh (garden)- both unique in their own ways. It was still raining and we were forced to buy an umbrella. The sun was retreating and the temperature was decreasing. We had evening tea and late lunch in a local restaurant, our body shaking with cold and smoke coming out of our mouths. What was holding us in that cold was the sight in front of us- The Sunset at the Dal lake- stunningly picturesque.  
Second day - 20th April, 2014
On second day we had a plan to go to Gulmarg, but our driver- Mr. Abdullah, at the end moment changed the plan and told us that we were going to Sonmarg. Anyhow that was also fine with us as we had Sonmarg also in our itinerary. Looking into our previous day experience, this time we were totally packed in our jackets and warmers and kept few woollen too in our bags in case we would be needing them in evening. Luckily it was sunny that day and there were no rains. We were heading towards Sonmarg, travelling through mountains and valleys and Abdullah bhaiya ("bhaiya" is used to address brother) playing romantic Aashiqui 2 songs (the taxi had an awesome pioneer music system). At a point he halted at a waterfall with water travelling at a swift high-speed. That was such a beautiful start for the day. We clicked photographs and continued with our further journey.  
It was approx. 2 hours journey. We finally reached Sonmarg. There we realised that our taxi could not go further and we had to hire another taxi or horses to reach to exact Sonmarg. We were little pissed off as Abdullah bhaiya did not tell us all this before and we ended up paying a lot to the other taxi driver. The major problem was their Union system- there was no particular law as such regarding fares- it was upon us as to how efficiently we could bargain. At night I was thinking about the whole day and the various people I met and somewhere I didn't mind paying that taxi driver more- I realised that tourism was their only source of earning and that too for a fixed season. To end our day we went to Hazratbal Shrine (dargah)- a holy place. It contained the hair of the Islamic Prophet Muhammad. 
At night I was thinking about the whole day and the various people I met and somewhere I didn't mind paying that taxi driver more- I realised that tourism was their only source of earning and that too for a fixed season. Economy of
Kashmir
runs because of tourism.  
THE THIRD DAY - 21st April, 2014 
GULMARG 
In morning we were all ready to check out from our hotel and go to Gulmarg and stay there for one night. But to our disappointment Abdullah bhaiya told us that it was an election time in Kashmir and it would be better for us to come back to Srinagar and not to stay in Gulmarg. There was curfew in Srinagar that day. This trip was going quite unexpected and adventurous. We started our journey for Gulmarg and reached there in approx 1 and a half hour. Because of our previous day experience this time we were more careful and more prompt in bargaining. We took jackets and boots on rent and entered Gulmarg. The first word which came out of my mouth was "Wow". It was the land totally covered under snow. We booked our tickets for Gondola (cable car). 
THE FOURTH DAY- 22nd April, 2014
PAHALGAM
Pahalgam was totally different from other places in Kashmir. All other places were mountains, but this was a valley- popularly known as mini
Switzerland
. It was drizzling, little snow and too much greenery. It was the 45 minutes horse trek. 
THE FIFTH DAY - 23rd April, 2014  
SRINAGAR
We had our flight for
Delhi
in evening, so we decided to spend the day time in Srinagar only. We hired a shikara- a boat in Dal lake. We thought that it would be normal boating for an hour or so- but what we saw kept us amazed. There was a full floating market inside Dal lake. These pictures would speak it all: 
In flight we were all in our jackets and mufflers  and suddenly there was an announcement "Bahar
Ka
taapmaan 36 degree hai" (outside temperature is 36 degree Celsius).