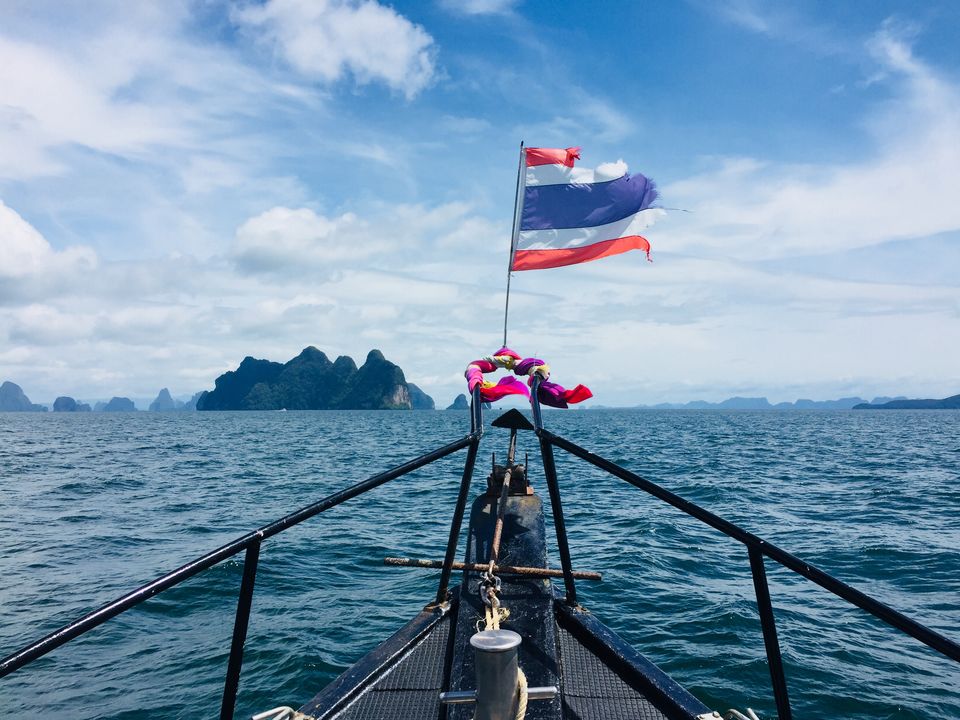 First, i took a flight to Bangkok from Mumbai and then Phuket from Bangkok. Visa on arrival at Bangkok airport. Cost of flight around 22000 INR. Reached airport at 10 am. People insist to buy sim card, currency exchange. But remember it is much cheaper at outside of airport.
My hotel is at Patong beach. So there were many options to reach at hotel. I prefered mini coach (12 seats) beacuase it was cheaper than taxi. Cost of taxi is 2400 INR and in mini coach is only 400 rs.
When you are travelling at Patong, drivers of coach and taxi will stop at one shop where booking of day trips are available. Please do not book with them, because you will find same trips at Patong in almost half prices.
My hotel name was "Boomerang INN". Booked via booking.com in 4300 INR for 5 days. It is located in Patong and 2 mins walk far from beach. Hotel is at very good in location, AC working well and clean rooms.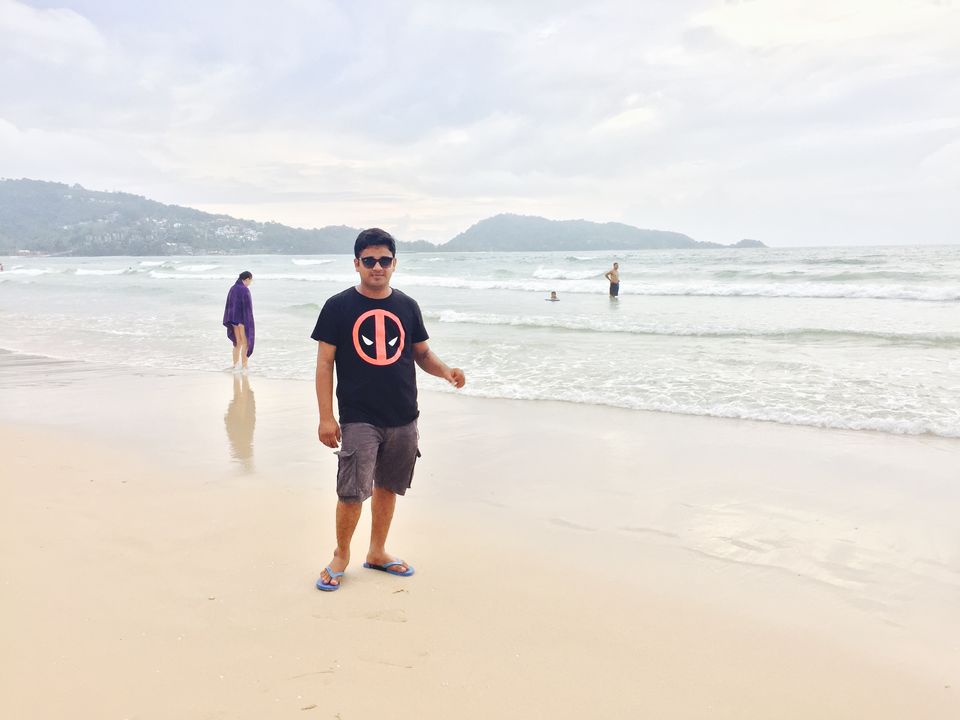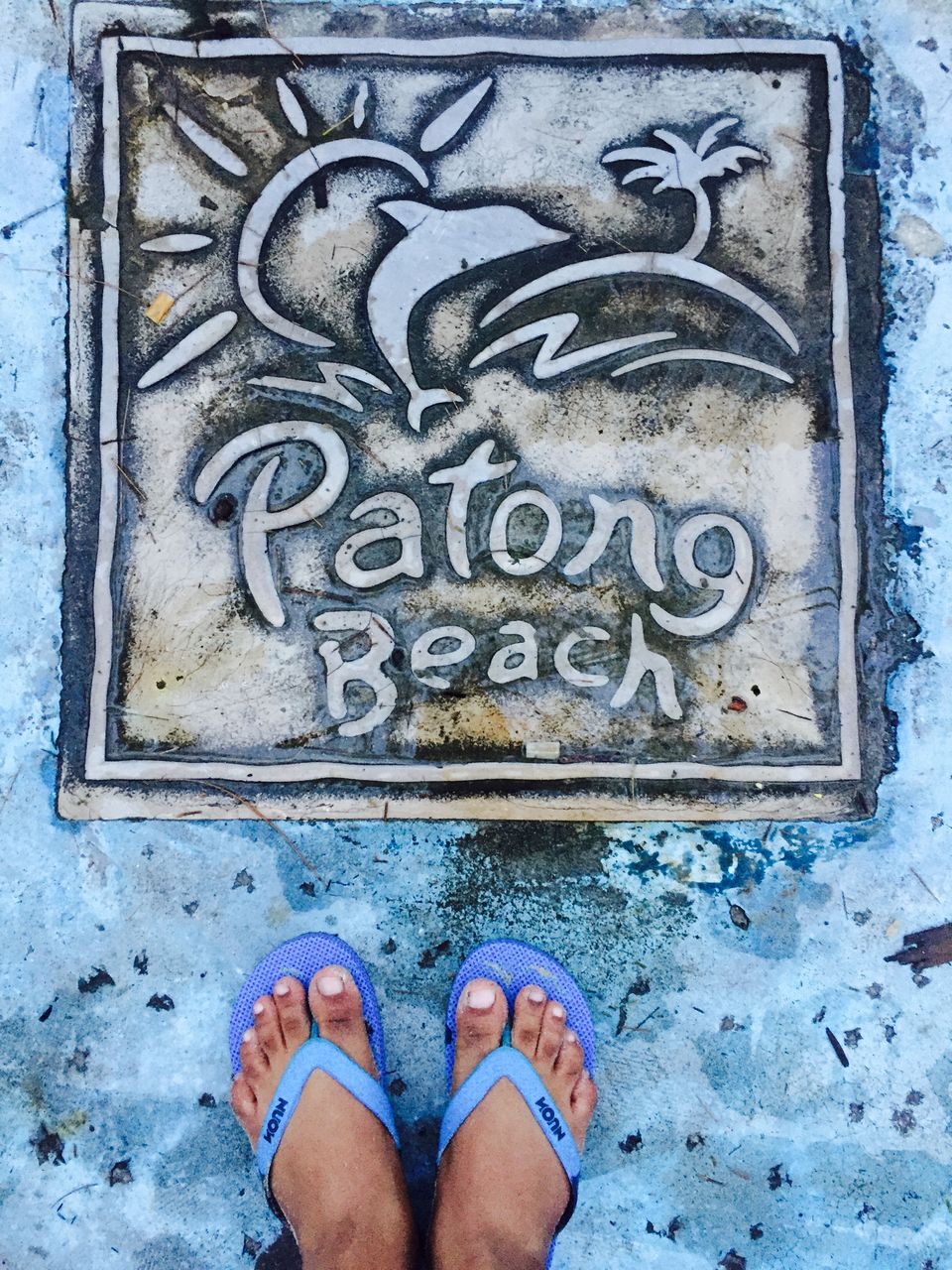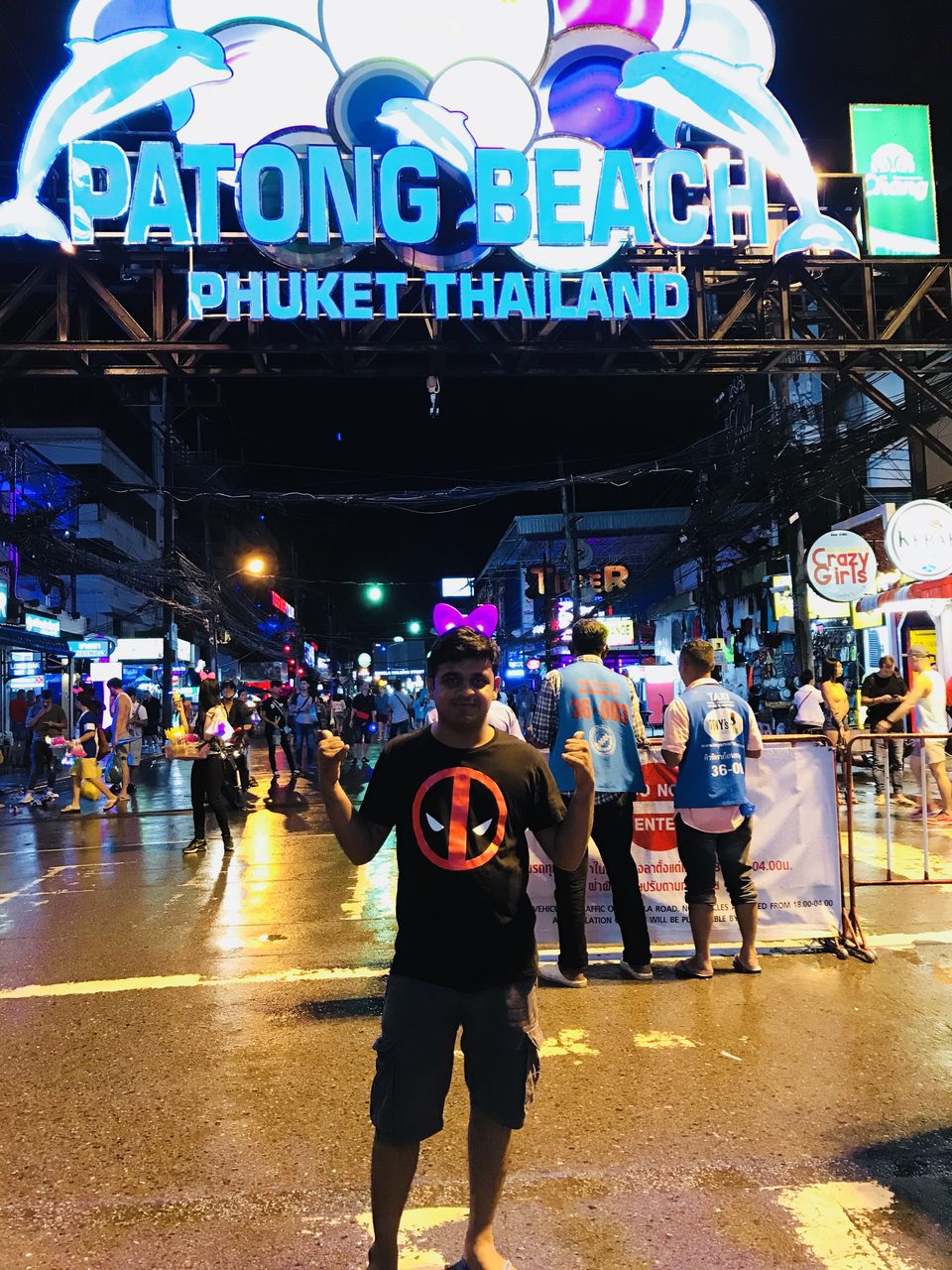 In evening i went to Patong Beach. It was very crowded
Bangla street is famous place to enjoy nightlife in Thailand. There are many bars and clubs. The famous places in Bangla street are Tiger Bar, Insomnia, New York Bar, etc. Beer price in bar starts from 160 INR.
i have booked James Bond Island tour in second day from LOVE WONDER BIRD. Tour cost around 2000 INR per person including food(big boat). This tour includes Hong Island, Phnang Island. You can do kayaing, swimming, snorkeling.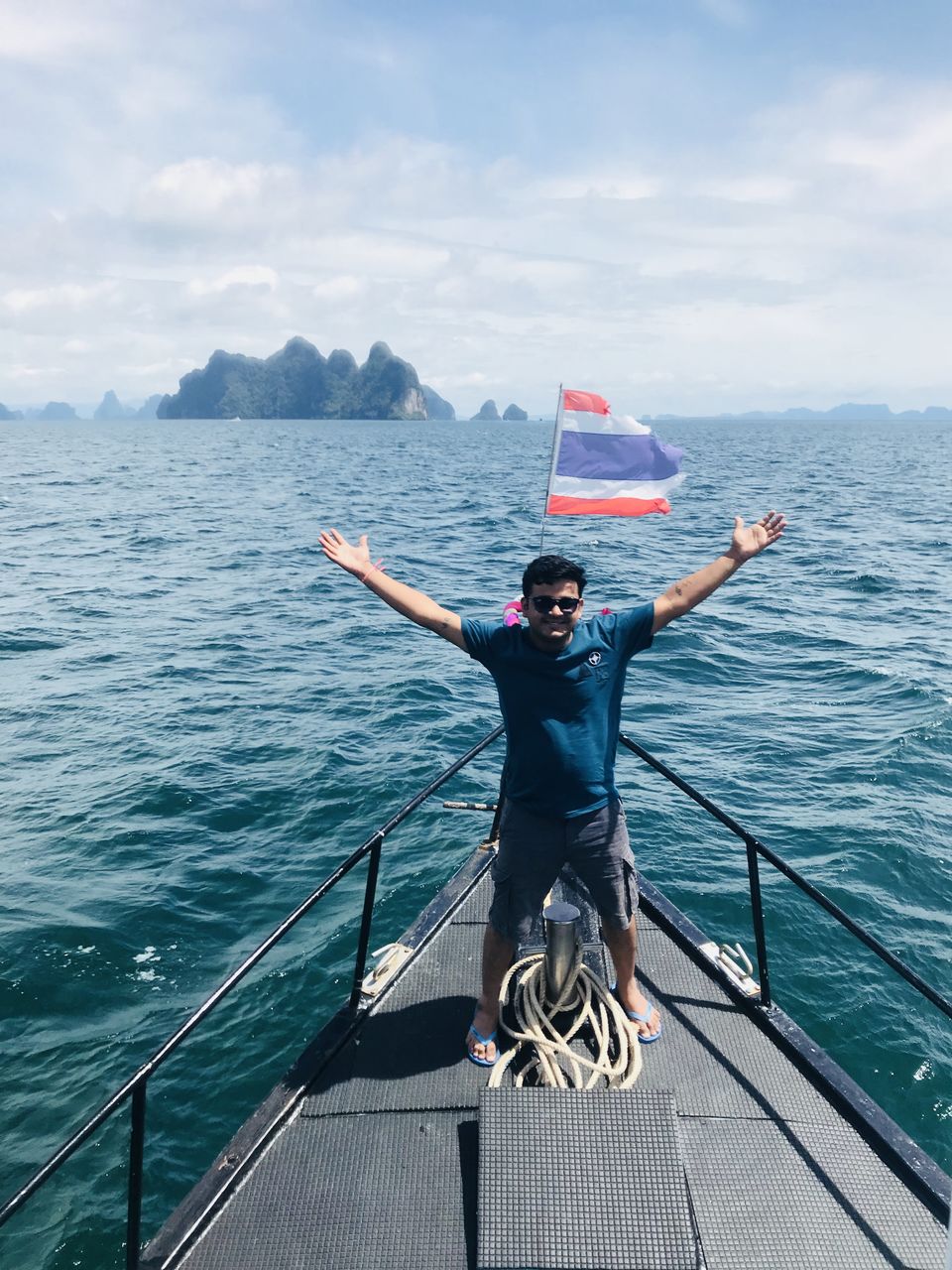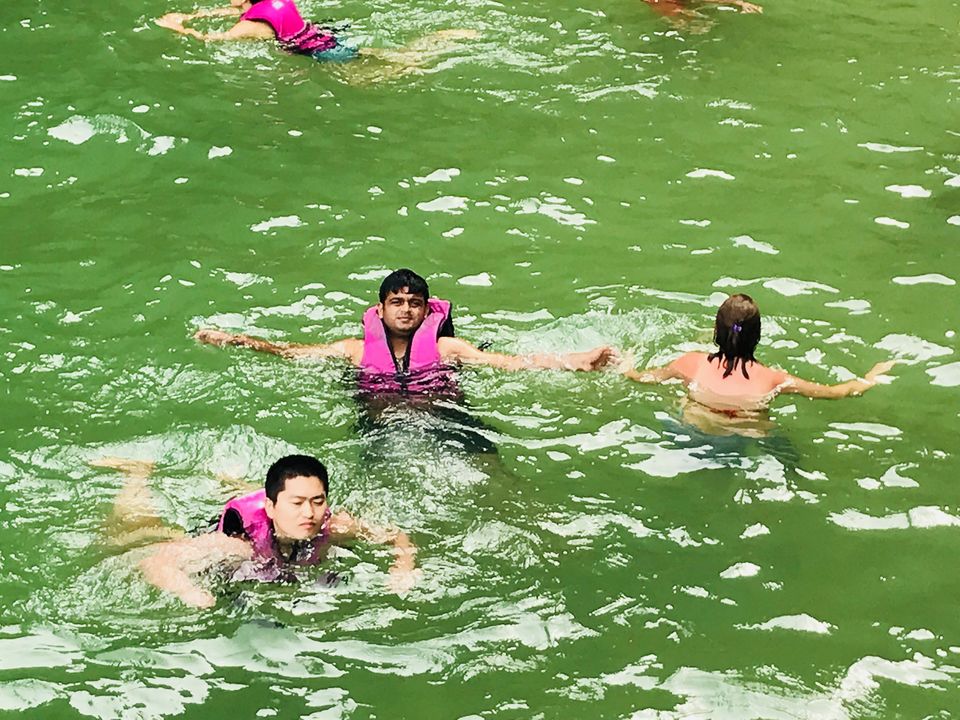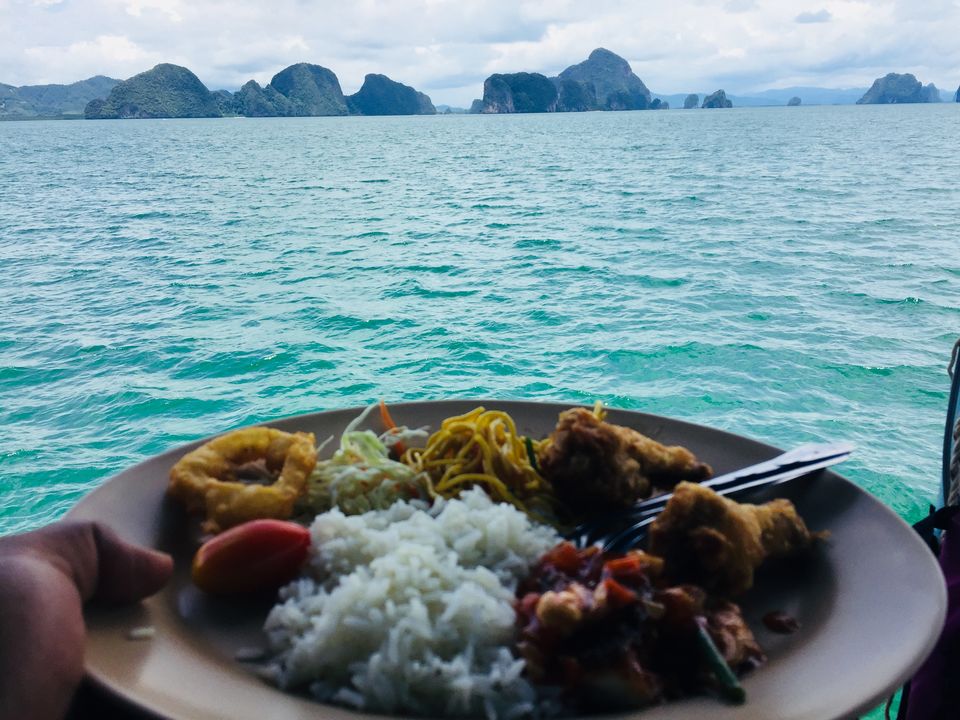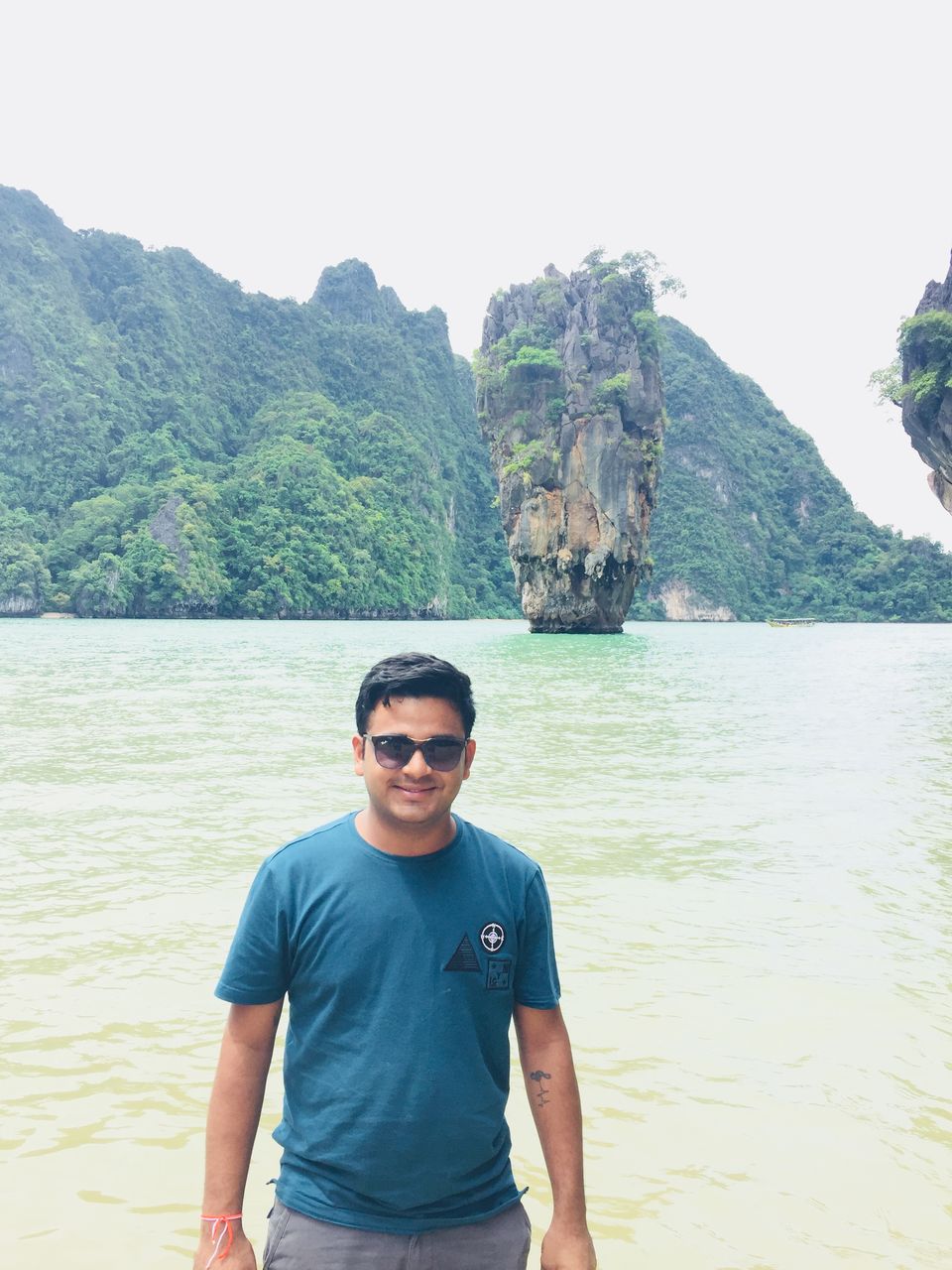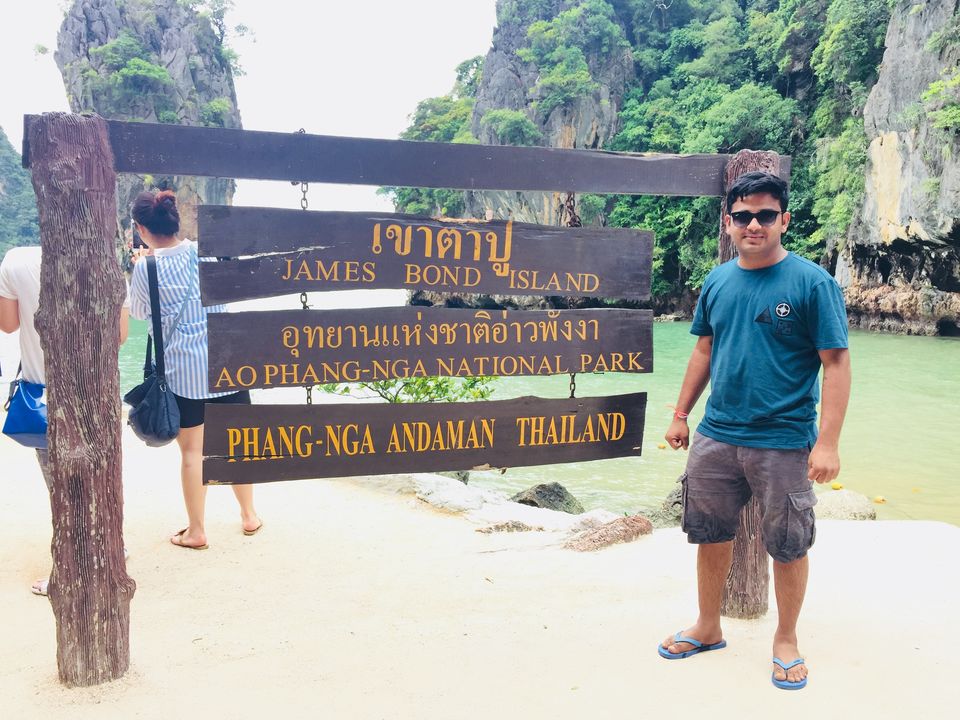 On third day, i have booked Phi Phi Island tour with speedboat for 3000 INR per person including food. Maya Bay is main attraction in Phi Phi Island. Maya Beach is one of the best beach i have ever seen in my life. You can do swimming, snorkeling, scuba in crystal clear water. There are also viking caves.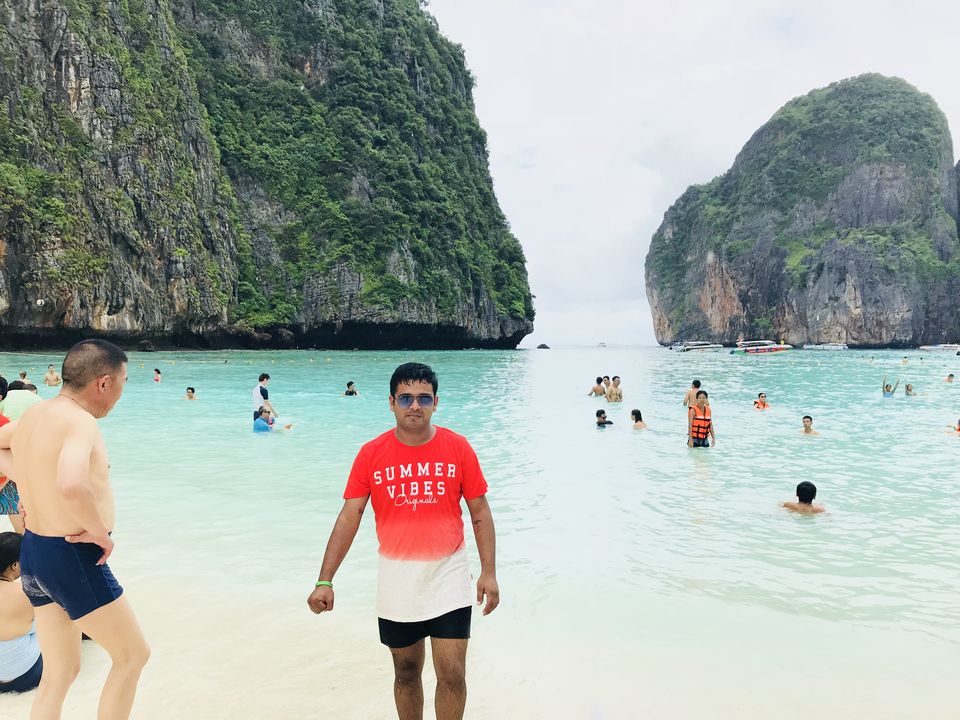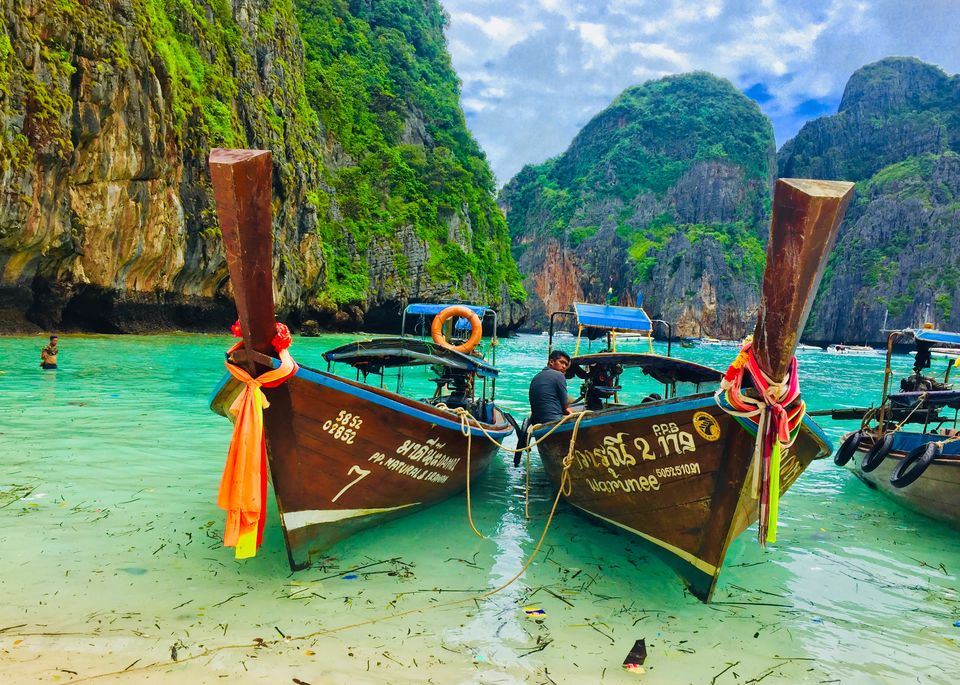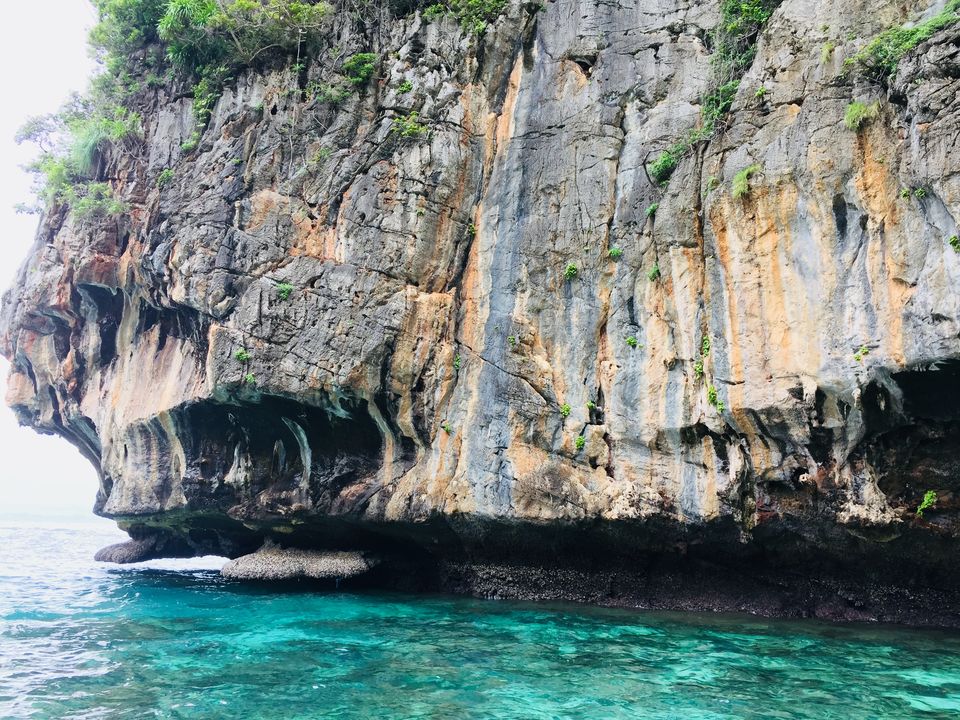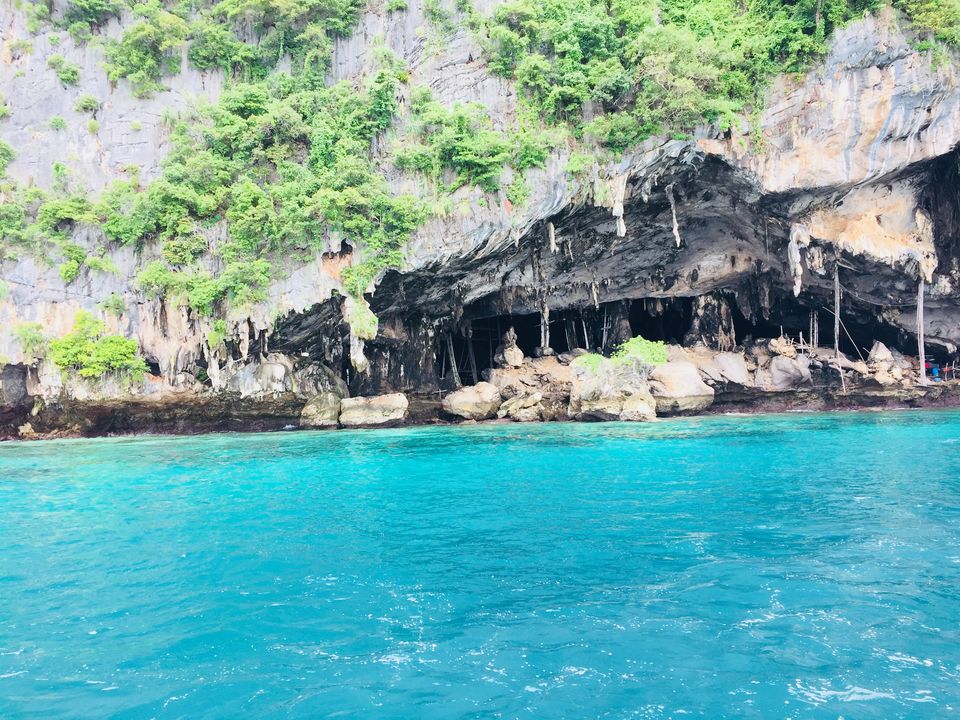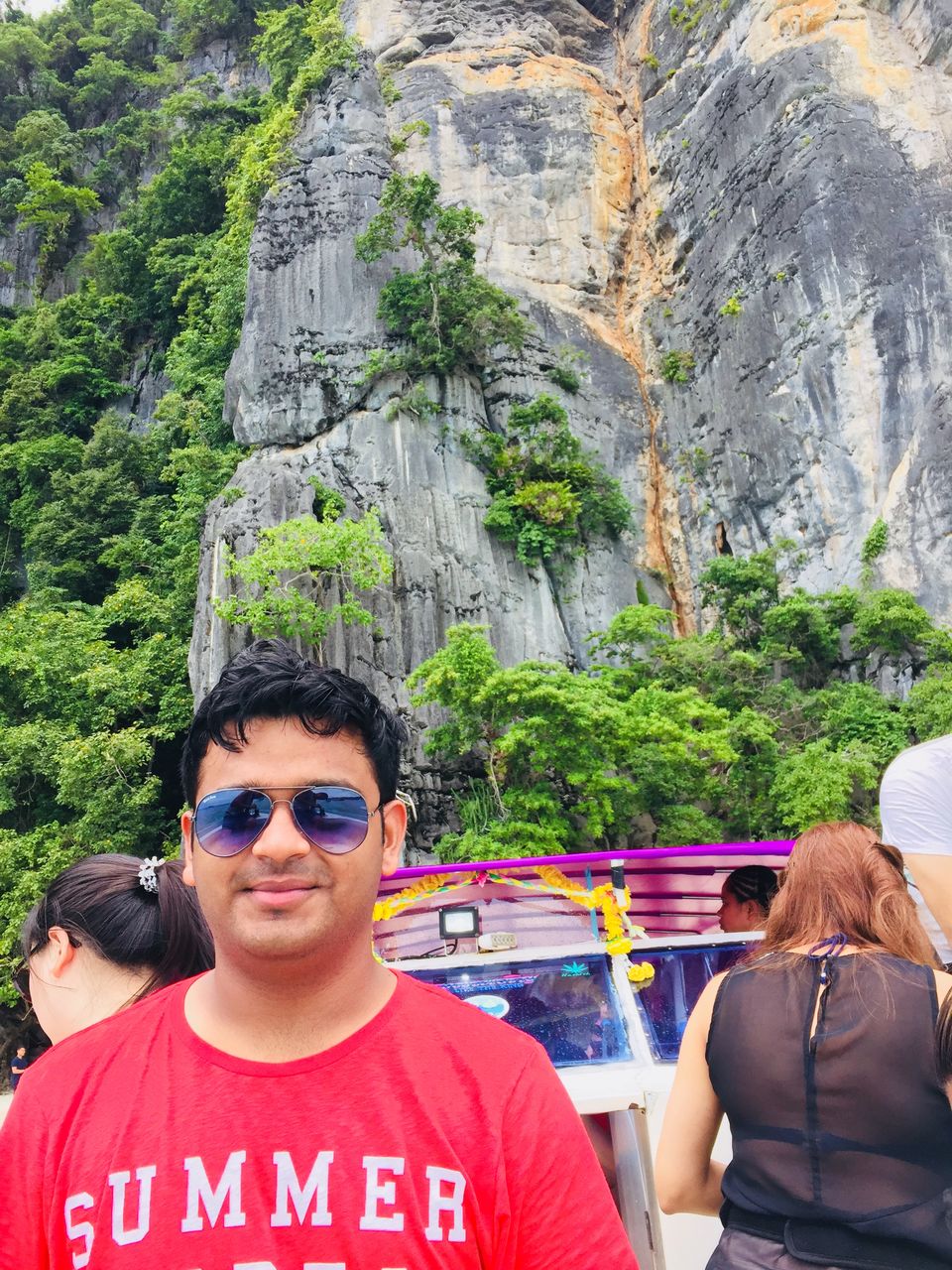 I took a bike on rent on fourth day and saw other beautiful places of Phuket. My first stop was Karon Beach which is less crowded than Patong Beach. Enjoyed swimming and beach massage. After that i went to big Budhha statue. Bike cost is around 400 INR.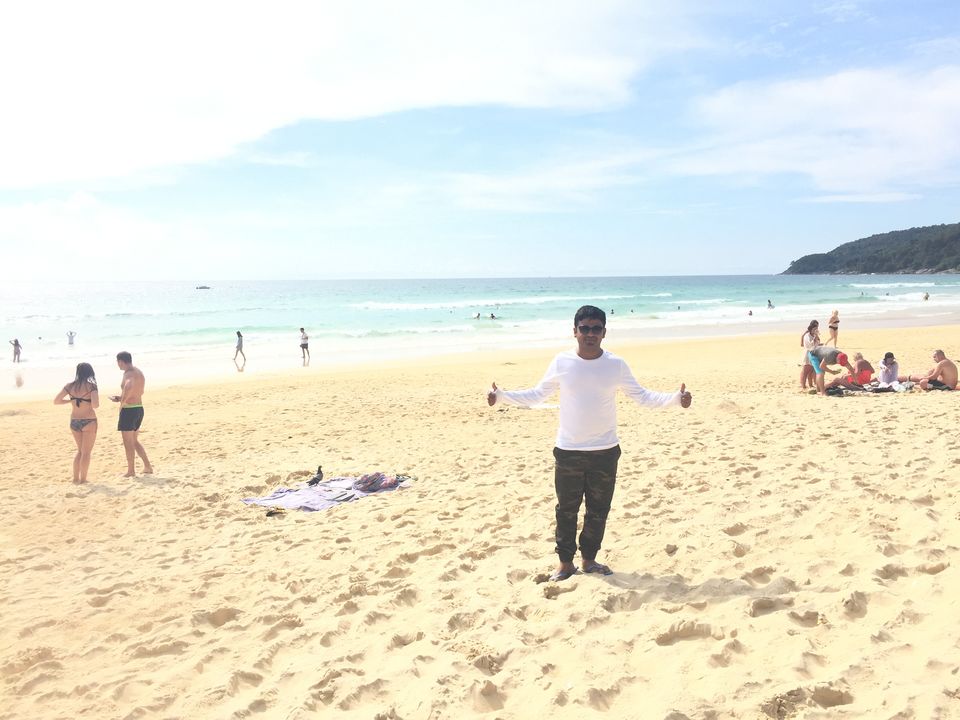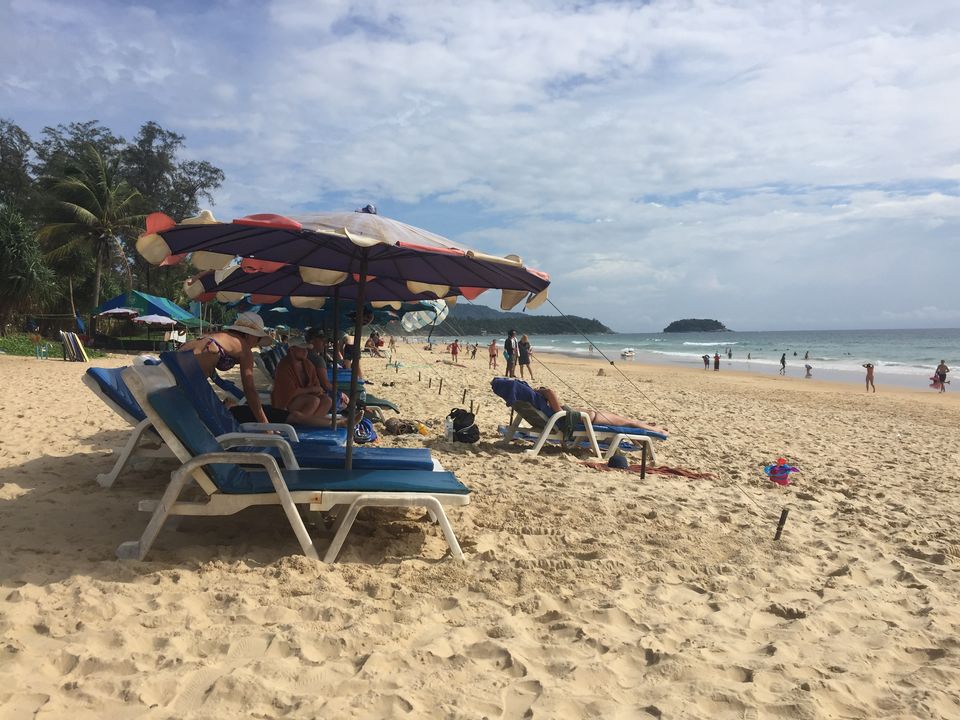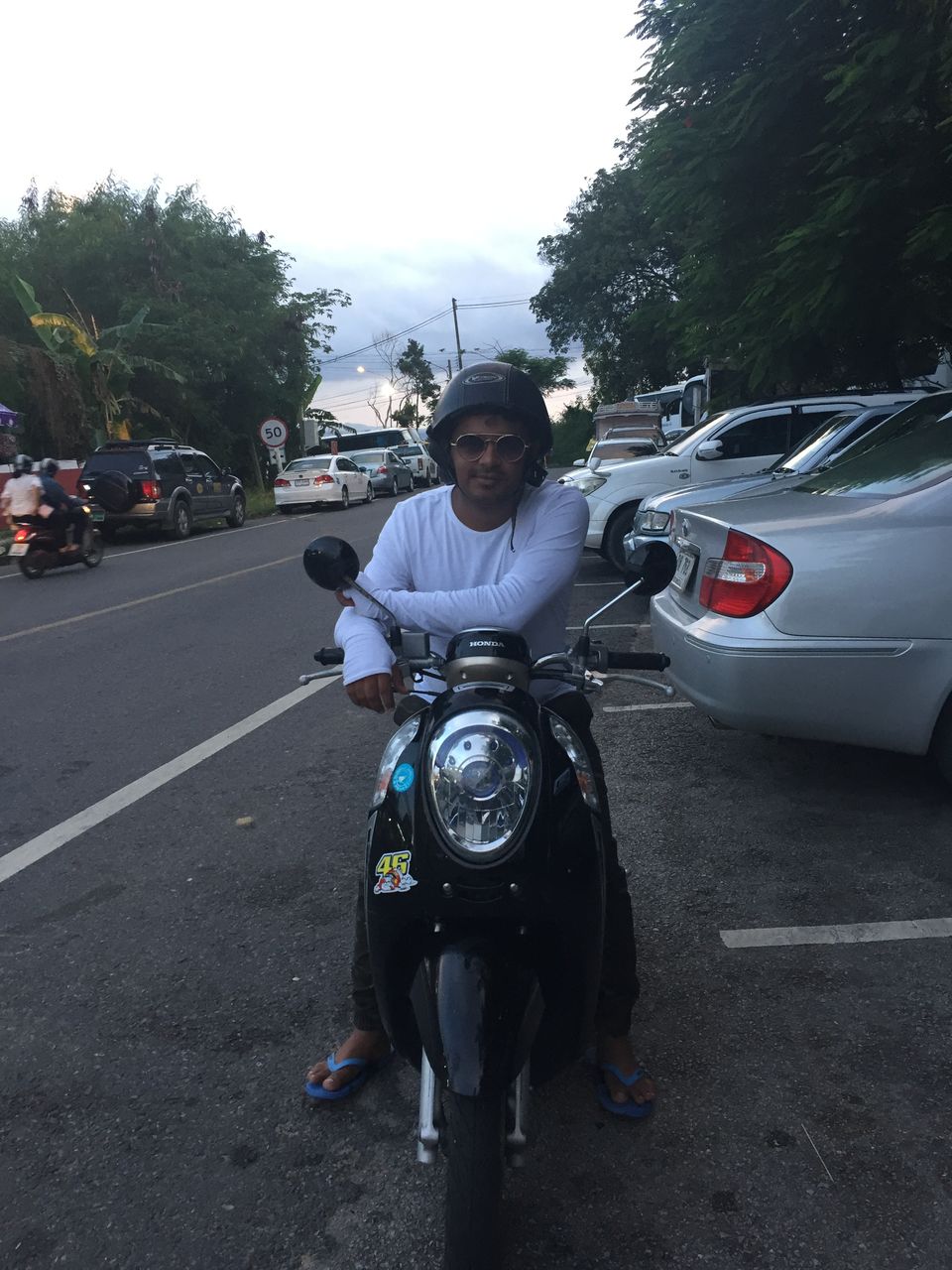 At evening, i reached to Promthep Cape for sunset view. It is most beautiful sunset of my trip.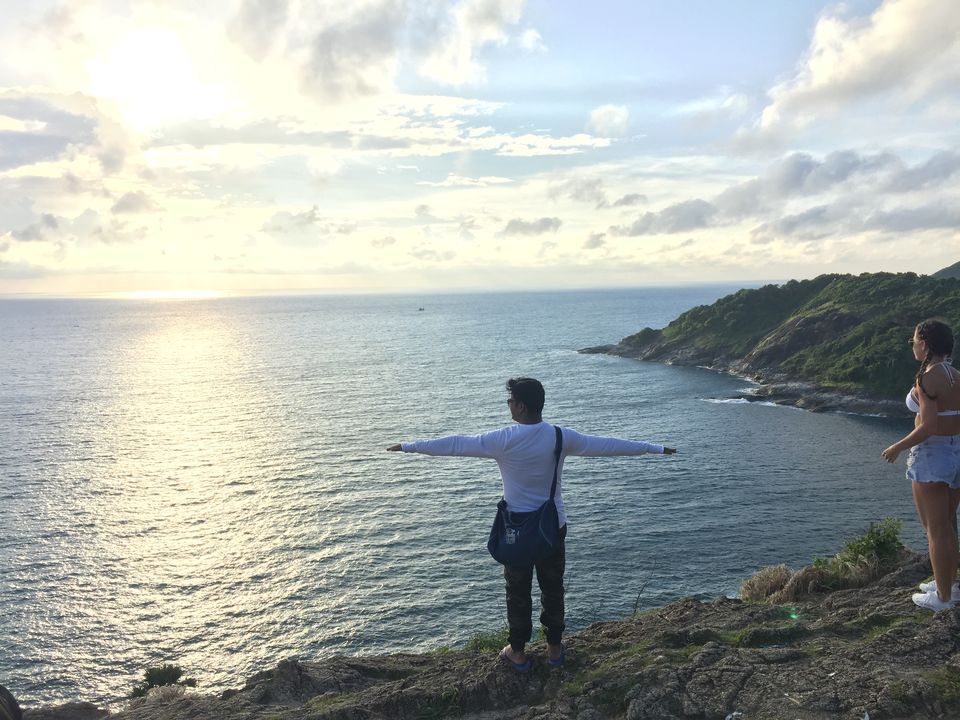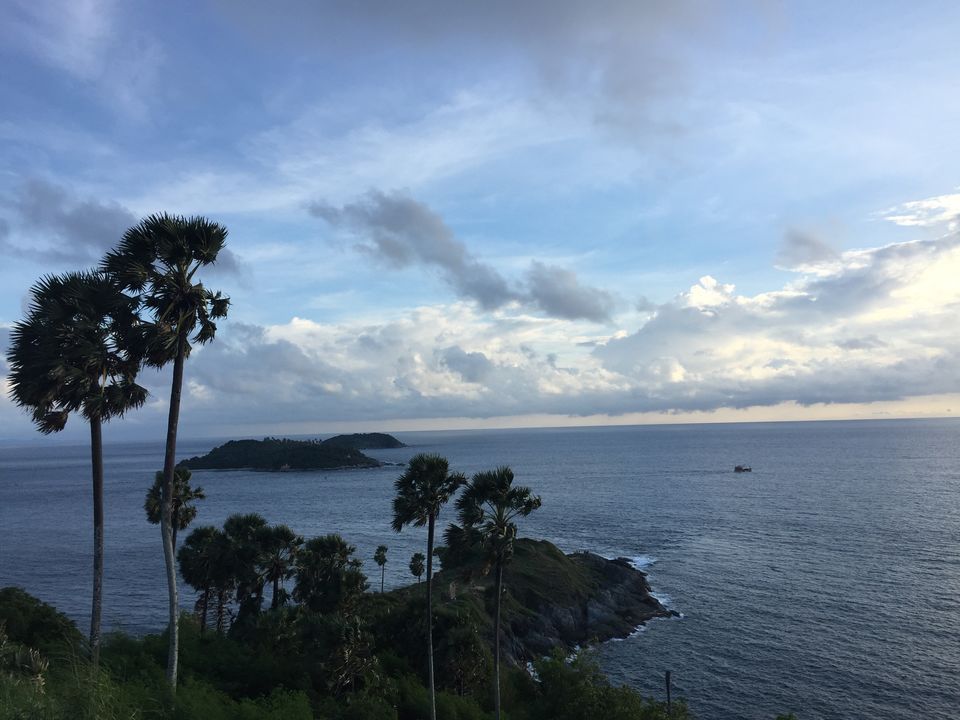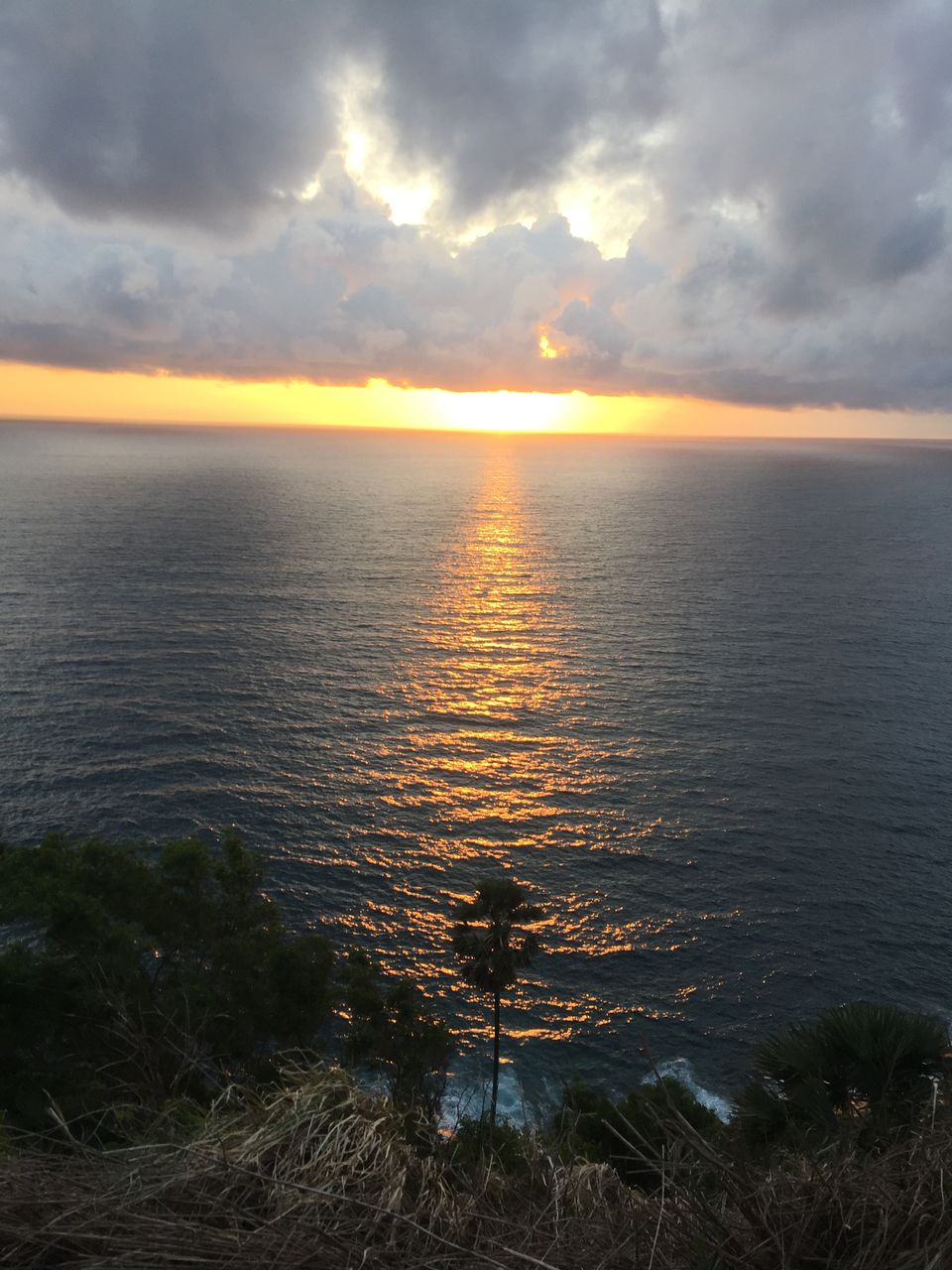 At last day, i did half day tour of Coral Island in 3000 INR. Which includes paraglyding, snorkeling and food.