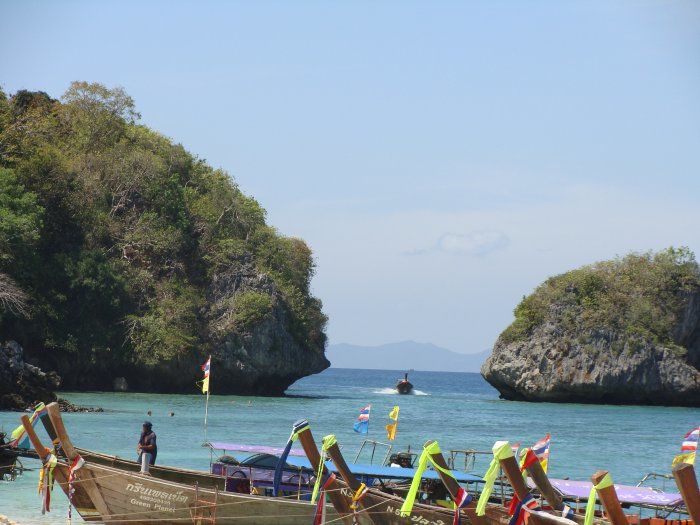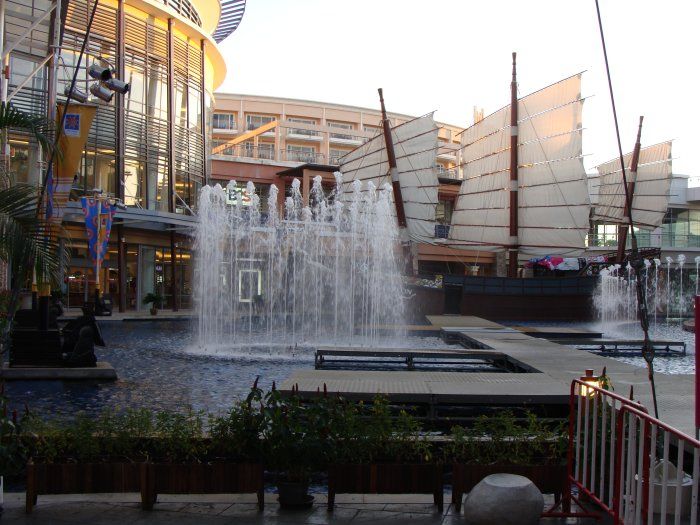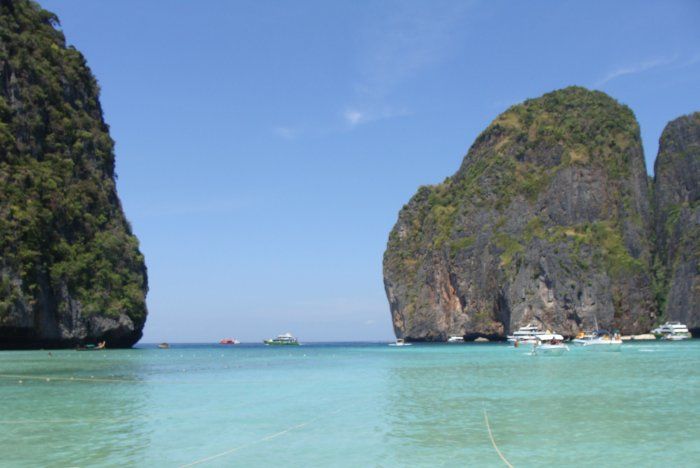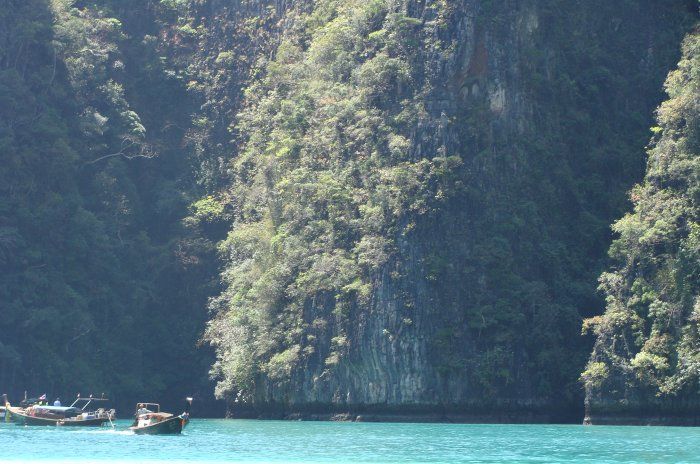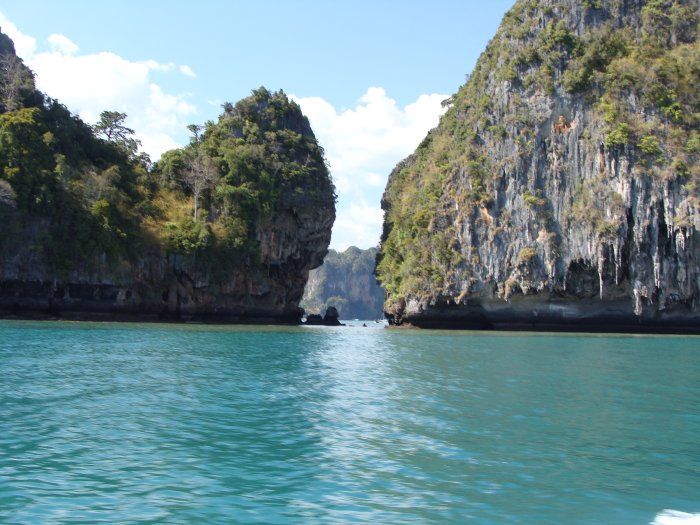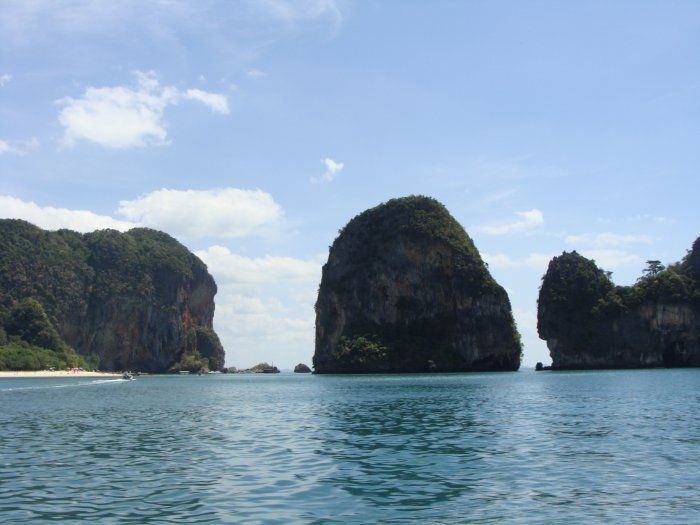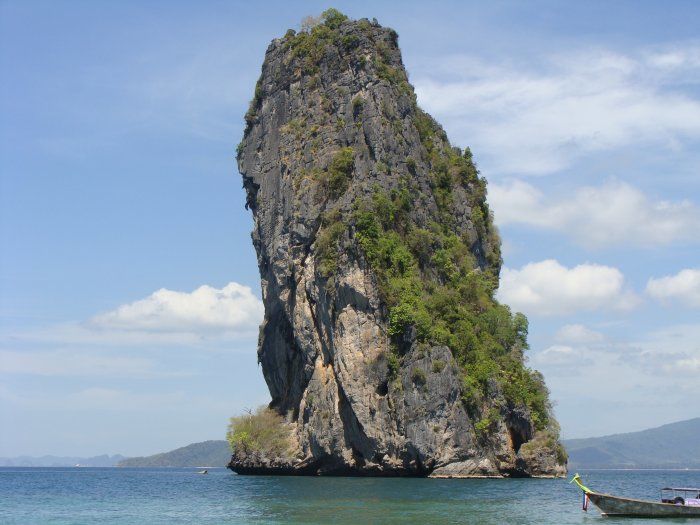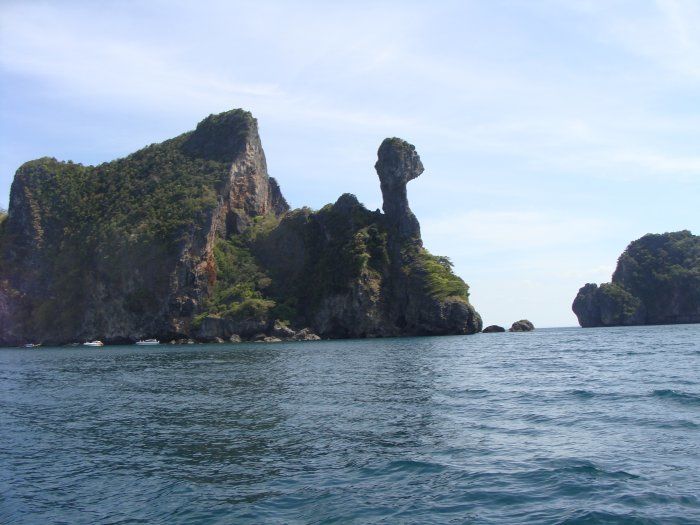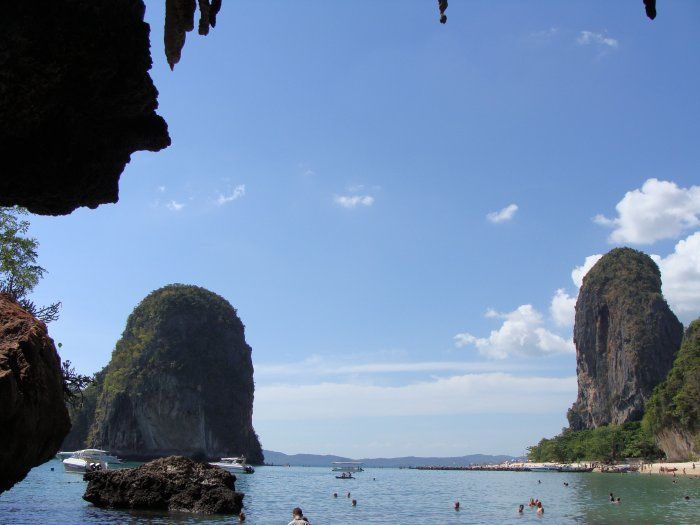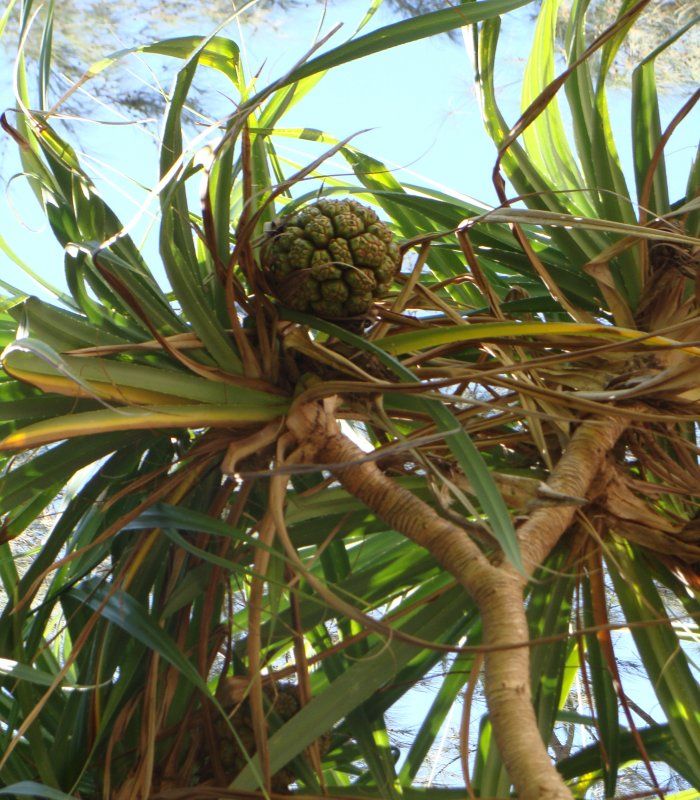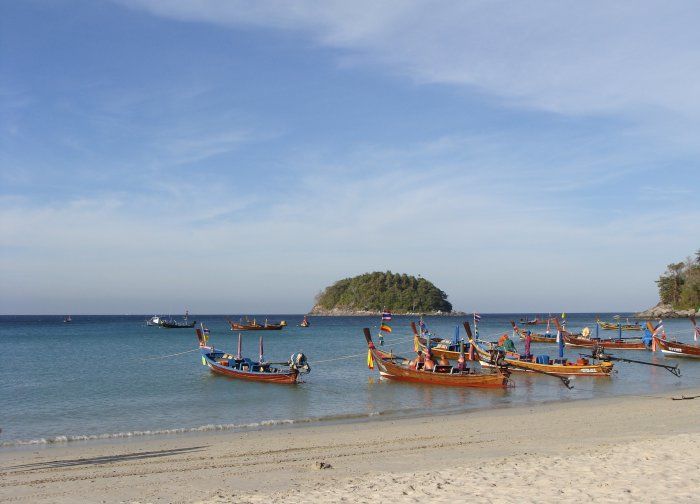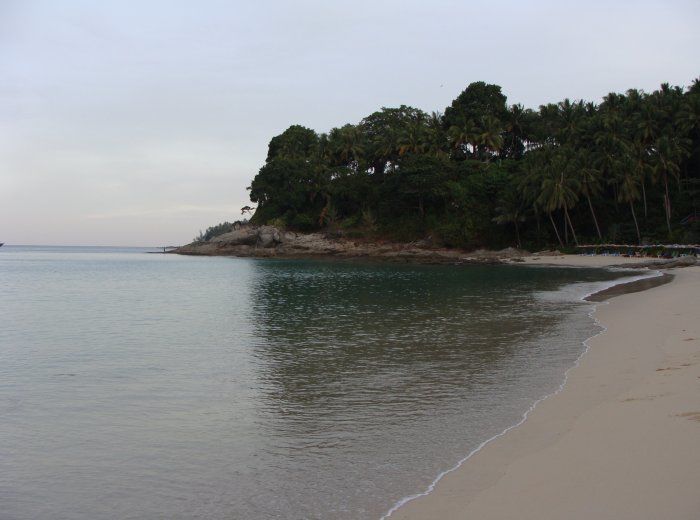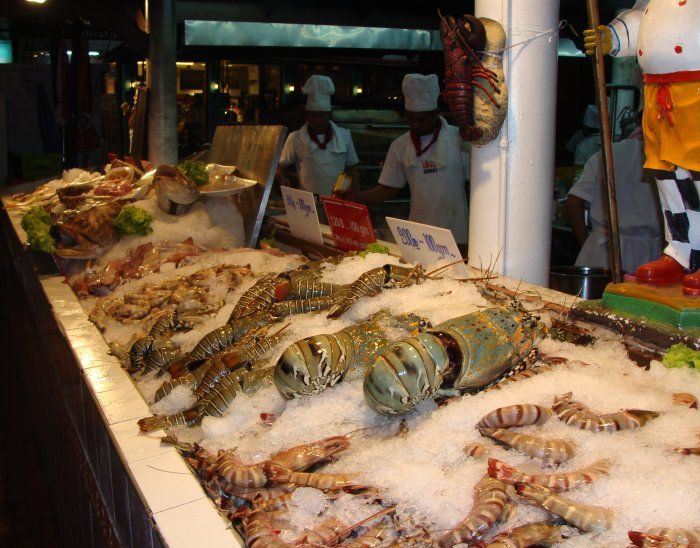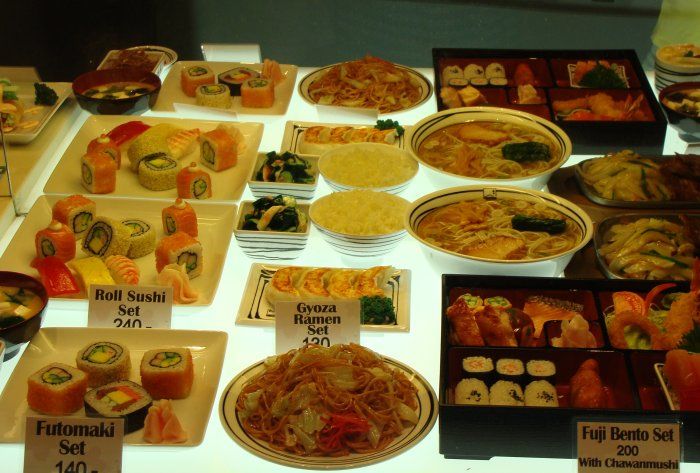 Phuket is Thailand's largest island, almost the size of Singapore and enjoys a tropical climate with dry season spanning from November to April and its boundless beauty lies in its unique topology. The island is mountainous for most of its part with inundated plains at places and is truly gifted with clean cheesy white palm lined sandy beaches on the western shores of Andaman seas and numerous exotic and hidden islands strewn across the Pacific ocean. Azure blue warm tropical sea diffuse with jade green limestone islands creates a spectacular scenery with the mellow rays of departed sun procreate a magical aura and will definitely leaves you enchanted.
During our brief stay of three nights at Phuket, we hopped around some of its spectacular islands, relaxed on its sun soaked beaches and enjoyed the Thai food and nightlife to the fullest.
We reached quite late in the afternoon in Phuket, so after having a good lunch at the hotel we took an evening stroll along the Thaweewong road (the road parallel to the Patong beach) and it reveals lots of shops and travel agents stalls in its nooks and corners offering various deals. We bought a pair of hats from a street vendor after lots of bargaining which was quite amusing and fun too. Sun was slowly setting down and we trailed further to Bangla Soi lined with beer pubs and night clubs and finally reached at Jungceylon – Phuket's leisure and shopping destination. Jung Ceylon is an old style shopping mall housed around 300 shops and sell everything under the sun. It also has a Thai fine dining restaurant, Fuji, Mac Donald and KFC.
What to do in Phuket: There are many things to do in Phuket if you stay for at least a week. Relax on its sun-kissed beaches and do some island hopping, an elephant ride to jungle safari, sea canoeing to hongs, cruising along the beautiful bays, white water rafting, snorkeling and scuba diving along the coral reefs, golfing at blue canyon and many more.
Islands of Phuket: There are many tropical islands dotted the Andaman seas and gulf of Thailand in the east, easily accessible within an hour or two by boat and each one of them offer unique and exclusive sight. Kayak your way to Phang Nga bays and explore the mangrove forest , lagoons and limestone caves or enjoy the sunset cruises on a Chinese junks.
Next morning we took a speedboat tour to Phi-Phi and Khai Nui island which departs from Asia marina around 9 in the morning and after a roller coaster ride reached phi-phi island. Sea was quite choppy and since we sat on the front deck of speed boat, it was one helluva ride. But the beautiful emerald-green Maya bay soothes our soul, it was quite refreshing and we get absorbed in the beauty of Maya bay where the movie "beach" was shot.
Next was the Loh Samay bay for snorkelling with beautiful colored fishes and probably corals and as the speed boat cruising through the warm tropical sea we enjoyed the beauty of Pileh cove and Viking caves. After the lunch at bora-bora restaurant at Phi-Phi don, we left for Khai Nui island, sun was very hot by that time, so we decided to relax under the canopies and refresh with some fresh fruits.
Krabi is the real jewel in Phuket's crown with abundant beauty, exquisite coastlines, idyllic tropical islands, colorful marine life , and truly a natural splendour.
An early morning pick up from the hotel transferred us to Rachada port and from there on a big boat or cruiser, we reached Nopparat Thara beach where we again transferred to a speed boat. The drive to the Krabi was very scenic and no adjective can describe the heavenly beauty of Krabi.
You have to go there to experience it. The mesmerizing Talay Waek, iconic Poda island, picturesque Pranang caves, snorkeling with colorful fishes around chicken island, beautiful Ao Nang beach and a good lunch at Railay beach all adds to the unbeatable and wonderful sea tour experience of Krabi that we enjoyed. If possible stay for couple of days to enjoy to its fullest.
Both the tours include lunch, soft drinks, water bottles, fresh fruits, mask for snorkelling, coffee at the pier, English-speaking guide and to and fro transfer from the hotel.
Pranang caves with hanging stalactites and stalagmites present absolutely stunning pictures.
Beaches of Phuket: North of Phuket boast on many of its pristine and secluded beaches and laguna bays to spend an idle afternoons with family, or watch the beautiful crimson sun setting at Chalong bay or Cape Panwa Down deep south. Karon and Kata are two lovely beaches on the southern part of Phuket, lined with palm trees are quiet and peaceful retreat.
Surin beach in the north is beautiful, calm and serene. Casuarina fringed Nai Thon and Nai Yang beaches are claimed as Phuket's best kept secret.
Where to stay in Phuket: If you are on a short trip (2 or 3 day stay) to Phuket then stay at Patong beach, easily accessible and the most happening place in Phuket, heavily concentrated with tour agents, shops, markets, pubs, night clubs, shopping malls, best sea foods and restaurants. And for a week-long or month-long stay better choices are in Karon, Kata, Kamala beaches, laguna bay resorts in the North or even Chalong bay and cape Panwa in deep south and royal Phuket marinas in the East.
We stayed at newly opened Best Western Sawaddi Patong hotel on Sainamyen road, had a comfortable stay, location was good, 10 minutes walk from beach and at the same time not too congested, clean, an elaborate buffet breakfast spread serves both continental and Asian fare and good room service.
Where to eat in Phuket: Patong has some of the best dining destinations in the Phuket . A batter fried calamari rings or jelly fish from a street vendor and day's freshest catch from many of the eatery shacks along the beach road, all fresh and good food to satisfy your taste buds. Savoey on beach road is the best for seafood and it boast on its largest seafood showcase.We ordered a lobster with butter and garlic sauce, a barbecued seafood platter with a raw papaya salad, which turns out to be a truly gastronomic delight.
If you love sushi then Fuji at Jungceylon will be the ultimate choice. Fresh sushi, sashimi, salads and teppanyaki dishes will definitely please any palate. We ordered a futomaki set, roll sushi set and prawn tempura served with wasabi and it was purely divine. Make sure to reserve your table in advance in both the places.
Some Indian restaurants in Patong are Indian Curry Club at Soi Sansabai, Patong and Navrang mahal on Soi Patong.
Transport cost: From Phuket airport to Patong beach costs us 600 thb and we booked the cab from the AOT limousine counter near the exit of the airport. Speed boat tour of Phi-Phi and Krabi cost us 1500 and 1200 thb per person after negotiation. During the high season from February to April, most of the hotels and resorts gives good deals.
What we missed: Phuket FantaSea show on Kamala beach. Dubbed as greatest cultural theme park promises an ultimate night-time entertainment blending with magical illusions, pyrotechnics etc and encompass a carnival village – shopper's paradise and a grand buffet.
We missed it because it stays closed on Thursdays.
In short, our three day vacation in Phuket was truly enchanting experience and Phuket is truly the pearl of the pacific.