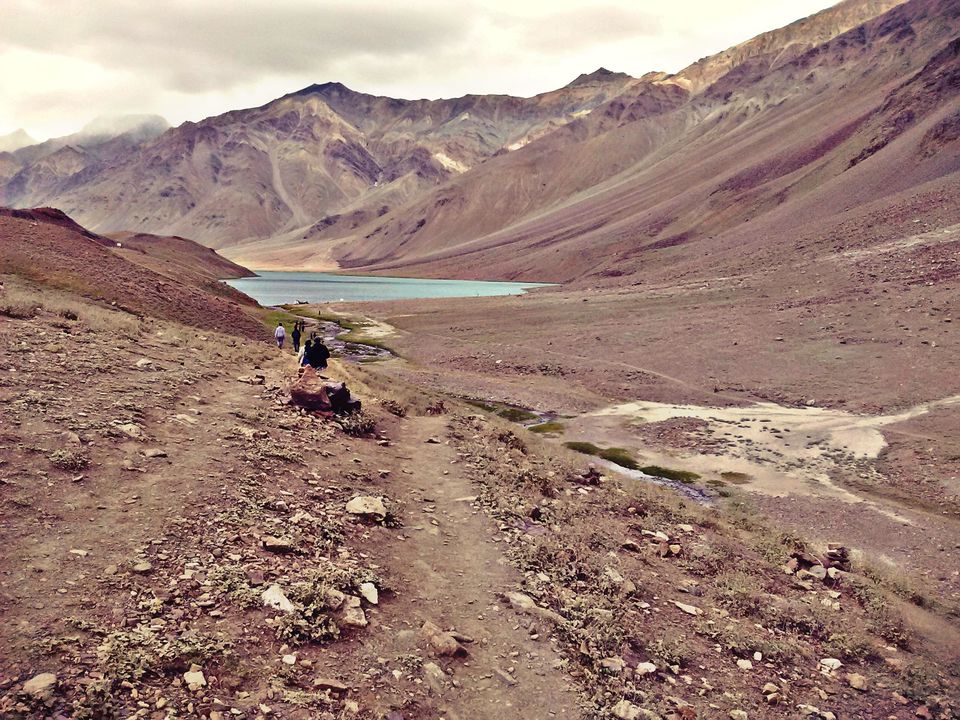 The first time I saw the Himalayas, I was intimidated by them. We crossed mountains after mountains, towering above us, following the trail set out by the nature. The path was a mix of scree and boulders. Those 4 days of climbing, crossing and walking on boulders, streams and ridges made me realise the following 5 tips that helped me while working in a startup and trekking in the Himalayas:
1. Going minimalist, goes a long way to help you survive
While I was researching for the right way to pack my bag, I read that at high altitude even an extra handkerchief can weigh you down. It is even important to measure the diameter of toilet paper roll that you were planning to carry. However, silly it might sound now reading this, trust me, it is true!
It is possible to survive for 4 days at a maximum altitude of 14,100 ft with rain lashing 24×7 with just 2 pair of trek pants, 2 tees, 2 fleece jackets, a windcheater, 4 pair of socks and a pair of thermal wear (for nights), gloves and a beanie.
Similarly, cost cutting is one of the ways that helps a startup survive in the early days. It could be with having minimal human resources or having a makeshift office in your tiny apartment!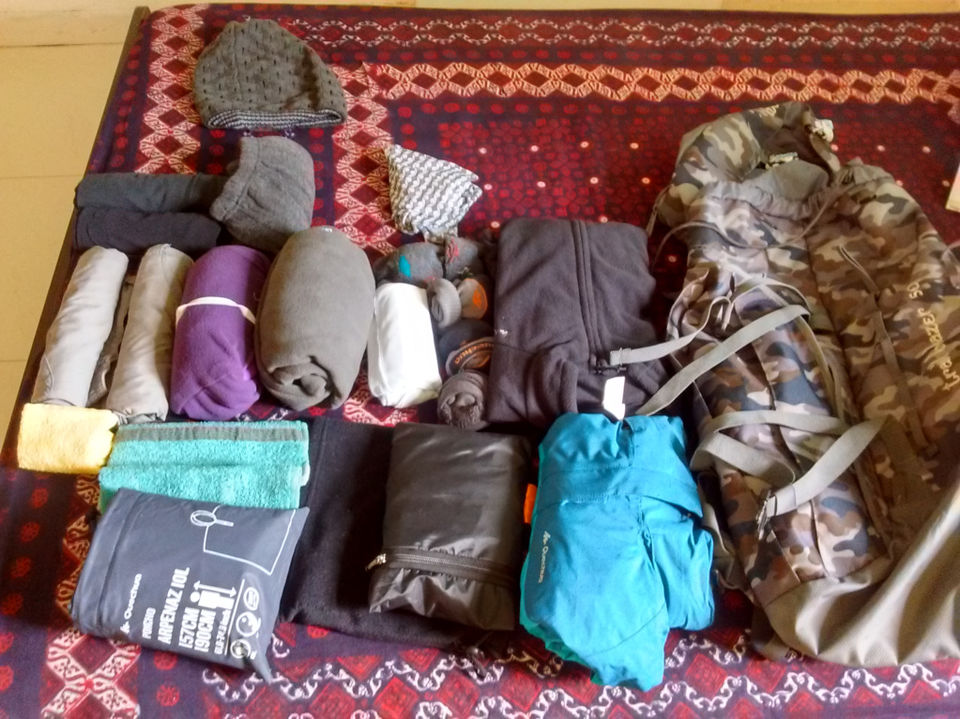 2. Pause, breathe and tread ahead.

In the hustle and bustle of daily life to reach the goal; while completing the task set for the day, we often forget to take a pause and just breathe.
We are so engrossed in the race to reach the summit and enjoy the view from top that we overlook the little joys on the way up. Of course, watching the sunrise from summit is spell-binding and so would be the mountains when first sun-ray kisses them after a long cold night! But what about the little streams that you crossed while climbing up? Did you take a moment to take a sip from it or wash your face in the cold water? Have you really taken a moment and enjoyed a sunset at the base-camp before reaching the summit?
Most of us don't! We just want to reserve our energy for the summit and hope to enjoy the view from there. But what if when you do reach the top, your view is hindered by the mist of the mountains? You never know with the mountains. You know that, as do I.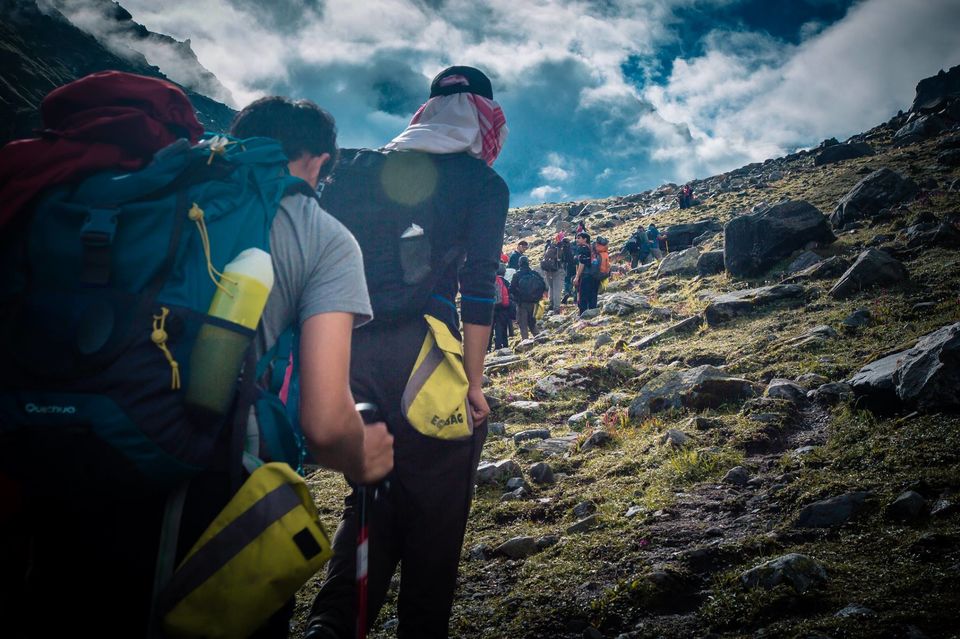 3. Humility takes you far.

This is one experience that you will hear from every traveller and trekker from across the world. Being humble is one thing, we often forget, amidst our achievements. The winnings leads us to believe that we can conquer anything, but the mountains have their way of making us realise it otherwise.
I have heard stories of people not being able to make the summit just by 200 m. I could only imagine the disappointed they would have felt. And maybe, that's why, it is important to remember the journey than the destination.
4. Survival instinct!
We have a natural ability to survive. Moreover, when we are in wild, we instinctively go in the survival mode. Our sense of taking decisions is always scaled towards surviving and making it to the destination. There's something in the wild that makes one summon all their energy towards reaching to the goal.
This is similar to how an Entrepreneur feels when an idea is all he has to survive. To create the product and taking it live is his only goal. All the decisions he takes, from building to taking the product live, is directed towards surviving the phase and making it through. The idea is his Jungle and all that Entrepreneur wants and knows is how to survive it.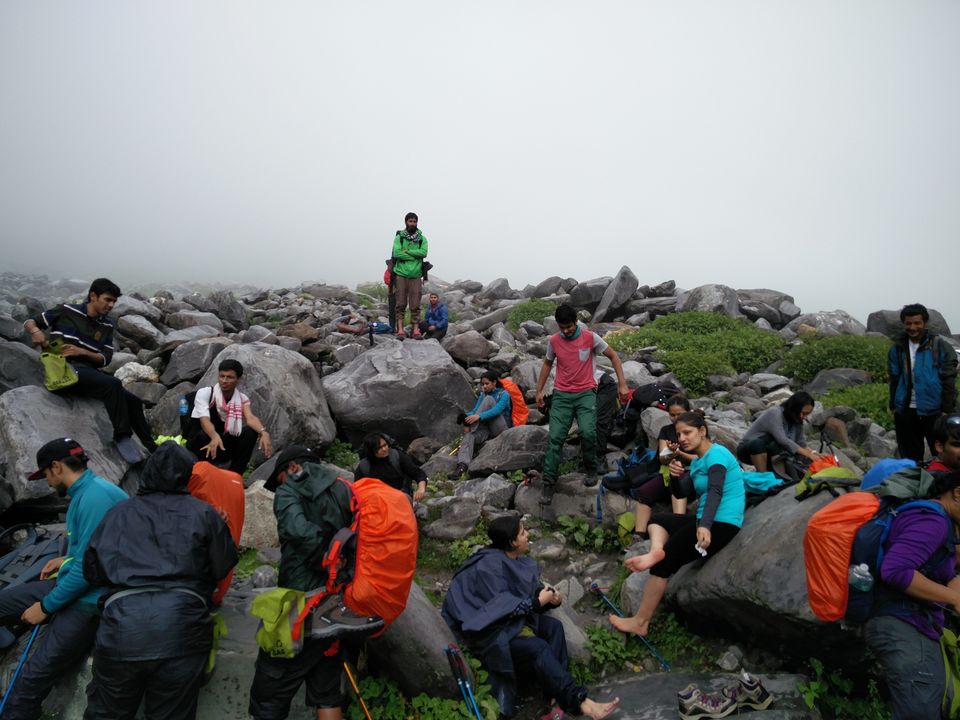 5. Balance it right.

While you are working on a startup or for a startup, it is tough. You are responsible for multiple things and you are literally donning multiple hats. Startups is where you have to be Jack of all trades, it's alright for once, if you are not master of any. It is taxing and difficult at times. That's why it is easy to lose balance. Being in a startup can be all-consuming. I am not saying it's bad. But not having a proper balance (between work and life) can be hazardous.
Coming back to the trek bag. The reason I keep coming back to the bag is because it is the most important thing in the trek. It carries the essential items to survive. So, one has to take great care of it. And that's why packing a trek bag is an art. For a comfortable climb, your trek bag needs to be balanced, meaning it should be able to stand upright without any support. This ensures that the weight is equally distributed and you do not go off-balance while walking or crossing streams, ridges, etc.
Similarly, you need to balance things in your startup life too. Getting consumed by the idea and work is easy. However, do remember, sometimes you need to switch off the lights in order to see the room in a different light, get it?
Bonus Tip: Stay hydrated.
For a trekker and an Entrepreneur it is important they stay hydrated. So drink lots and lots of water to make it to the top! Hydration in mountains help you acclimatised. While in startup it helps keeping the stress away and your mind fresh.
Let me grab my water now and do let me know in the comments about your experience as first time trekker or as a first time Entrepreneur. Would love to hear about it!