Having trekked in the Sahayadris for over 4-5 years now and after doing two himalayan treks in the previous season, I wanted to do a more challenging trek. So finally I decided to climb the base camp of the highest mountain in the world. The majestic mountain range had been in my bucket list for many years.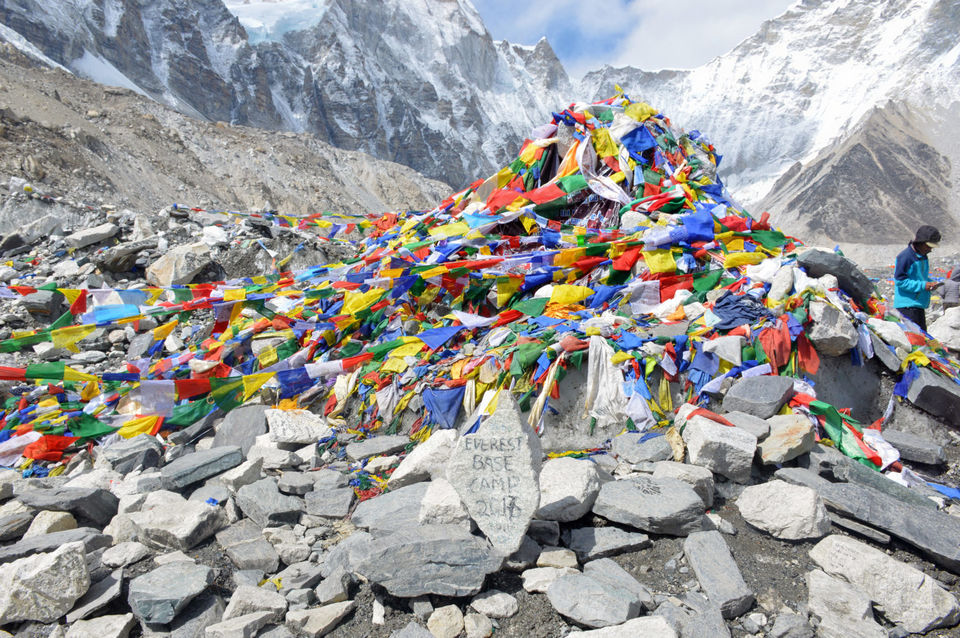 Now seemed to be the right time, and so I set off in search of the "Everest".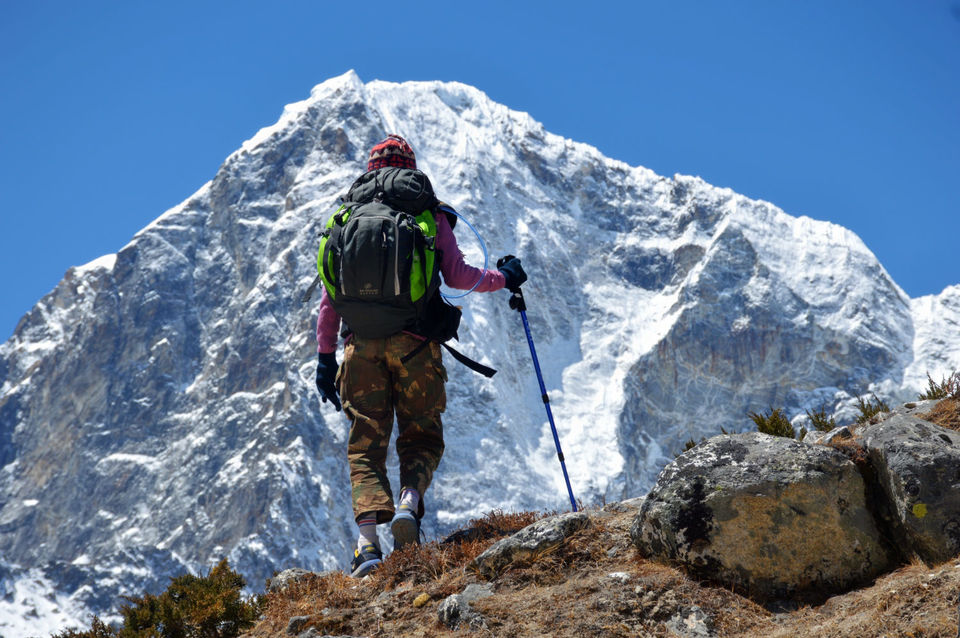 I always thought how difficult could it be to climb mountains, after all, it just takes putting one step ahead of the other. I was wrong, it indeed turned out to be more difficult than I imagined. This is due to the rarefied air in the atmosphere, that makes breathing difficult. Even a nominal gradient while ascending seems to be a task.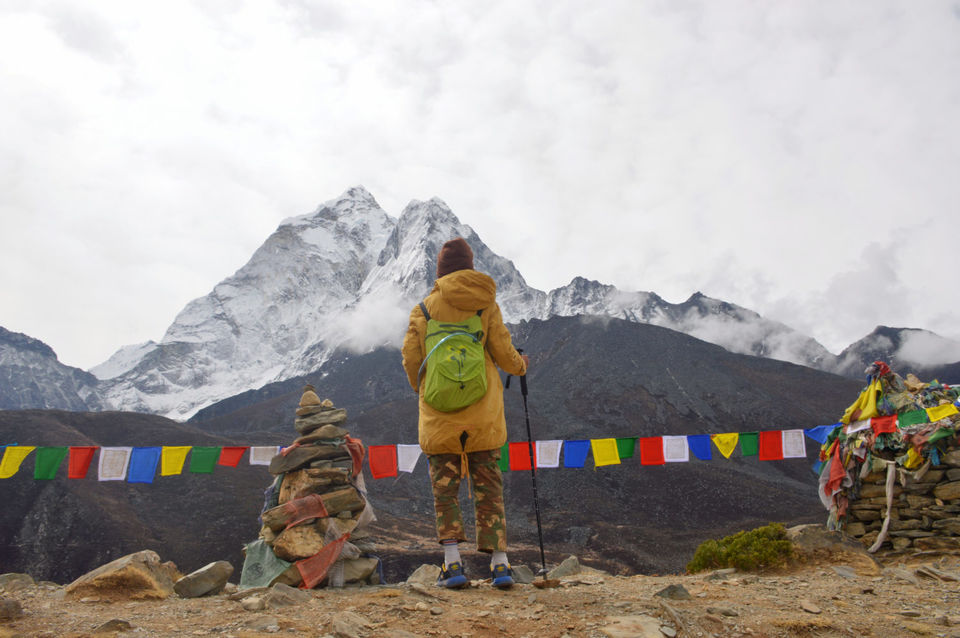 But thankfully I wasn't hit by any symptoms of AMS ( Acute Mountain Sickness ) which makes the mountaineer's job tremendously difficult at high altitudes. On the trek, it was the promise of some awesome photos, that helped me carry through many steep climbs. But, the sheer beauty of the barren mountains with clear blue sky in the backdrop and the ferocious Dudh Koshi River inspired me not to give up but to keep climbing. During the climb of Kala Patthar, I learnt the importance of balance and concentration, even when you are exhausted beyond limit. On the Kala Patthar summit day, I set out at 4 in the morning, climbing through the mountain with a 50-70 degree gradient; sub zero temperatures, chilly winds and freezing weather. It was total dark and the only thing I could see through my head torch was the next step. From this moment till 6 am in the morning, I only thought about the awesome feeling of summiting and achieving my goal. As the air was thin, I concentrated on breathing properly and adequately and took synchronized baby steps. And, finally at 6:30 am I reached the Summit (5643m)!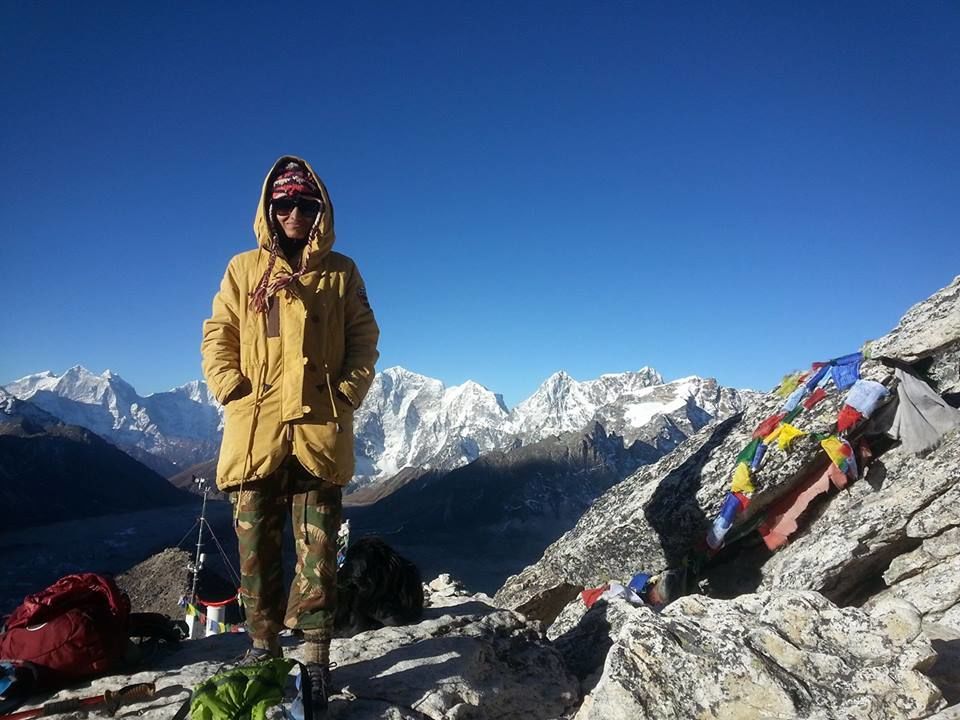 The view of the sunrise on Everest was just spectacular and the feeling of having summited, exhilarating!! The Everest Base Camp and Kala Patthar expedition made me realize that to achieve a goal, it is important to believe in your own efforts and strength (Both Physical and Mental).But more than that, we should be grateful towards the ecosystem around and factors beyond our control which play an equally important role in our journey to achieve anything.