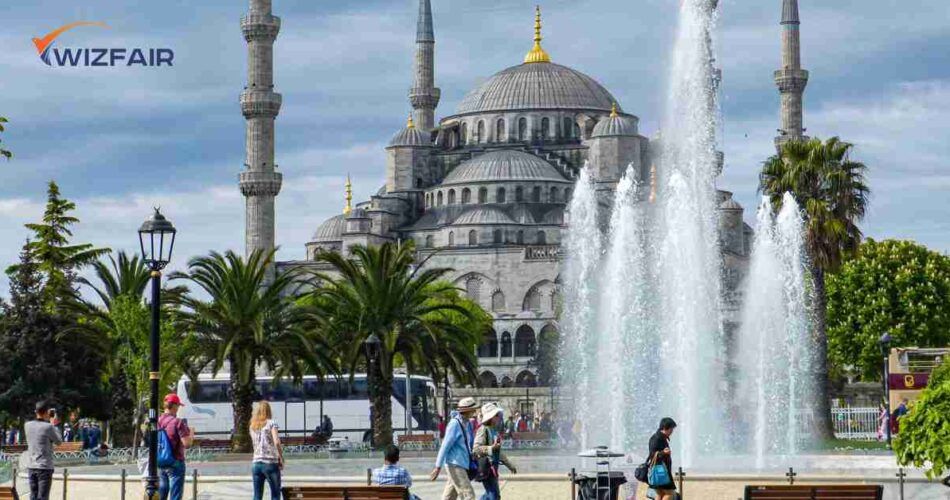 Do you have a fantasy of flying off to tropical tourist attractions? Would the air be covered with spices everywhere, veiled with mystique? Istanbul has it all: aroma, culture, and heritage, so why not try it for yourself? If you are in Istanbul just for a short holiday or even if you have a longer visit in mind, here are 8 suggestions for trying to live like locals in the city & Enjoy Istanbul Like a Local. Book Turkey Packages.
Enjoy Istanbul Like a Local
1. Breakfast
Breakfast is the main crucial meal of the day, and that assertion is never as valid as it is in Turkey. Turkish breakfast is typically a drawn-out event, an occasion to indulge and relish the dishes' tastes and keep up with colleagues and friends. Carrots, cucumbers, and olives with grilled cheeses and homemade bread will make up a traditional breakfast menu. Traditional menemen (Turkish scrambled eggs with tomatoes and peppers), herb-filled omelets, and fried eggs with sucuk (Turkish sausage) are available for egg lovers. Pisi (traditional fried dough) is ideally coated in kaymak and honey or any regional jams (Turkish clotted cream).
There are just so many breakfast choices available in Istanbul, often with spectacular views of the Bosphorus or the metropolitan area. Check out the favorite "breakfast lane" of brunch lovers, filled to the brim with cafes in Besiktas. Or walk around Beyoglu until the right spot is discovered. Remarkable viewpoints of the Golden Horn are offered by Pierre Loti Hill. Mostly on the Asian side, in Kadikoy and Moda, one can find options that are sleek and fashionable, while the districts of Beykoz and Cengelkoy provide more of a small-town atmosphere with cheeses, spreads, and extracts made locally.
2. Walk Along the Bosphorus

In the north, the Bosphorus Strait connects the Black Sea to the Sea of Marmara in the south. The sight of the Bosphorus is apparently pervasive regardless of where you are in the region. Ships and ferries navigate the waterways back and forth, merchant ships sprinkling the waters on the ground. When onshore, pedestrians, runners, fishermen, picnic groups, and all in between are full of play areas, walking paths, and seaside routes.

3. Ferry Ride

It is a radical idea to hop on board a boat ride to traverse the geographical sections of Europe and Asia, but in Istanbul, for so many, an everyday practice. A ferry is one of the better ways to explore the region when you travel from Europe to Asia or vice versa. You will be ready to take in the peace of the historic center and aspects of urban life from your waterfront perspective. It is strongly recommended to indulge a fresh orange juice or a pot of coffee and a simit (Turkish bagel) when watching the boat pass on.

4. Arts and Culture
Istanbul is a bustling metropolis and although many travelers and international visitors feel a connection with the history of the city, its future is also certainly something to appreciate. There are hundreds of small exhibitions and studios showcasing their own exclusive items, so it is advisable for those wanting an exclusive memento or some such to go off the tourist trail to go out on a deeper insight. Of course, there are several massive art galleries, theaters, and cultural centers which are definitely worth a visit and have special exhibits and substantial private galleries. For more read...