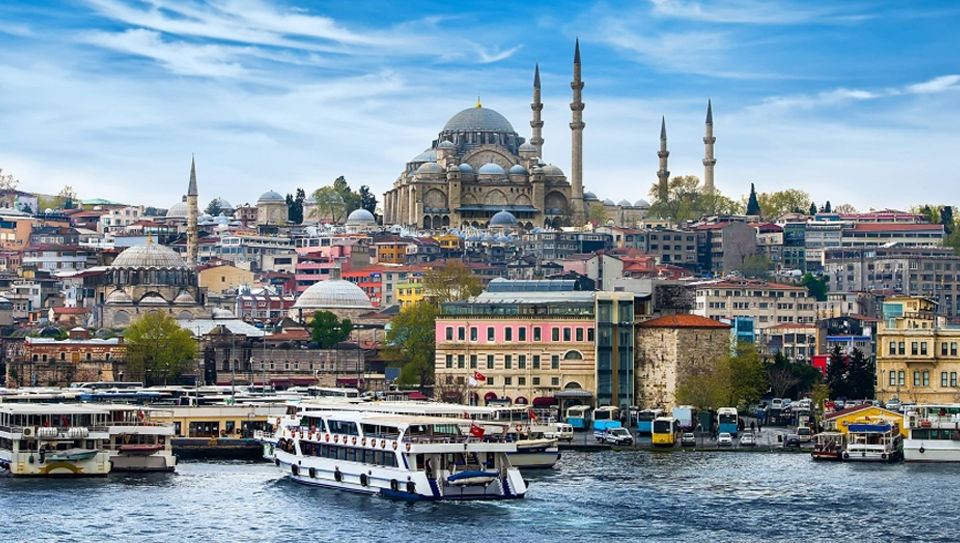 With stunning mosques and Ottoman architecture mingling with futuristic skyscrapers and flashy shopping centres, Turkey's largest city Istanbul offers an eclectic mix of traditional and modern, and this is also true of its hotels.
Istanbul has a broad variety of hotel options for budget travellers, and it can be daunting to decide which one is most suited to you, so we've put together a list of the best budget hotels in Istanbul to help you seamlessly plan your perfect trip.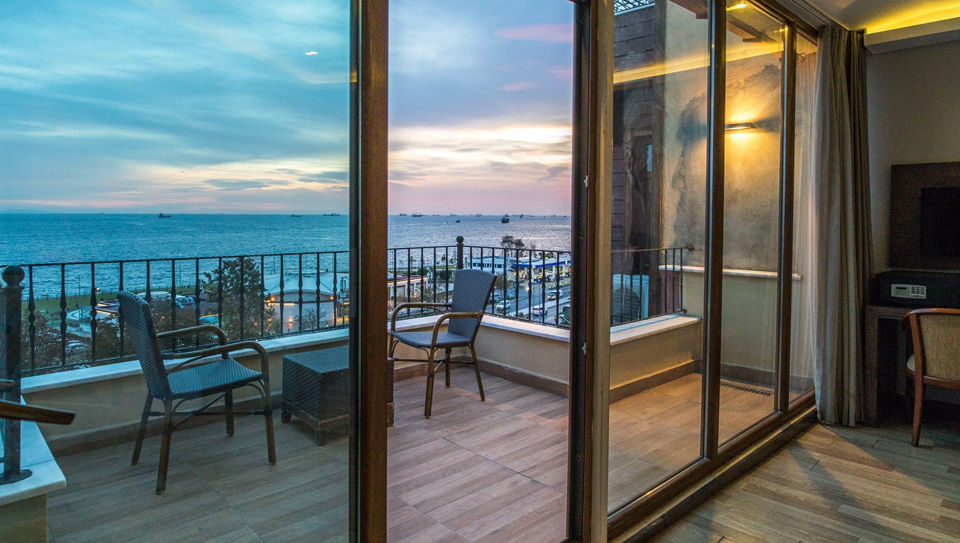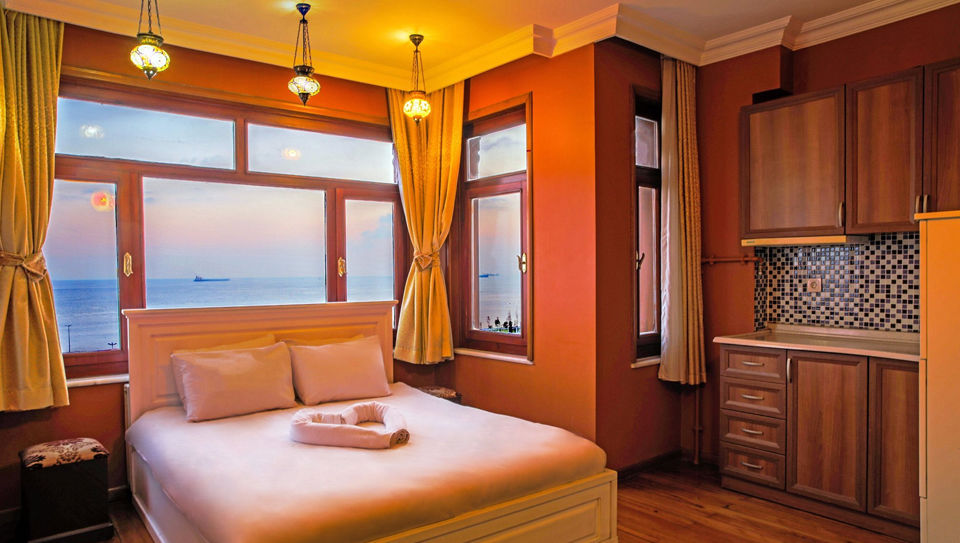 This gem of a hostel, situated in the very heart of the old city, blends faux-Ottoman style with plenty of bright, neo-bohemian touches such as pastel-hued planters to create a friendly vibe. The wonderful verandah of the hostel's Soul Kitchen restaurant/bar (which serves excellent kebabs and mezze) means you don't have to stress too much about getting one of the south-facing rooms boasting sea view.
Cost: 4,015 INR/night onwards for 2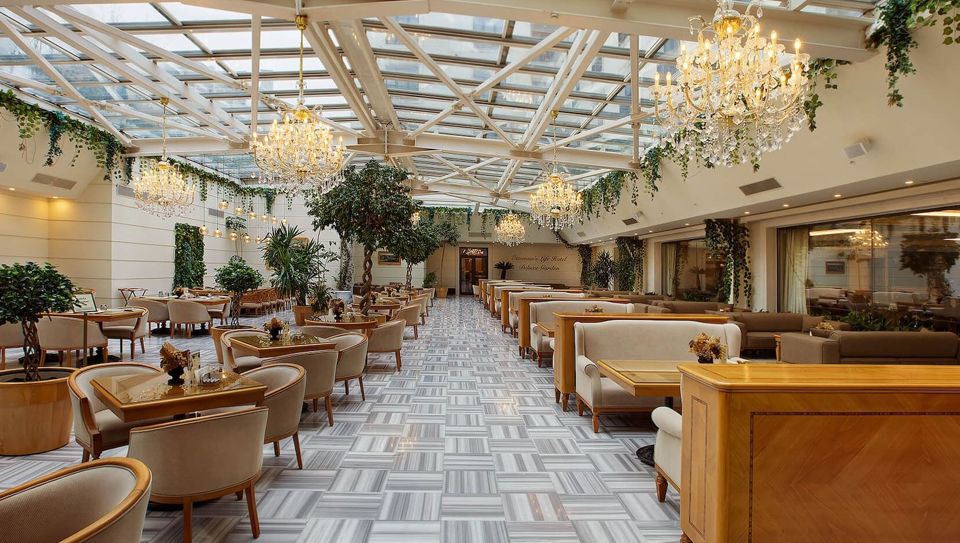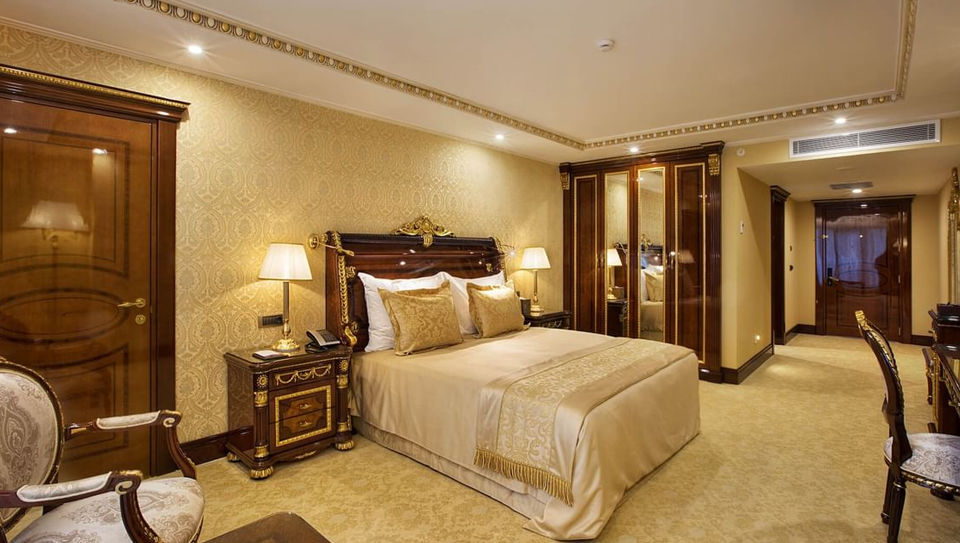 Budget travellers can save a few Turkish liras by heading west of the Grand Bazaar, and this luxurious hotel is the pick of the bunch. This hotel also has the largest sports complex on the peninsula, containing a spa, sauna, steam room, Turkish bath, massage service, pilates studio, boxing ring, indoor swimming pool and separate health clubs for men and women.
Cost: 9,276 INR/night onwards for 2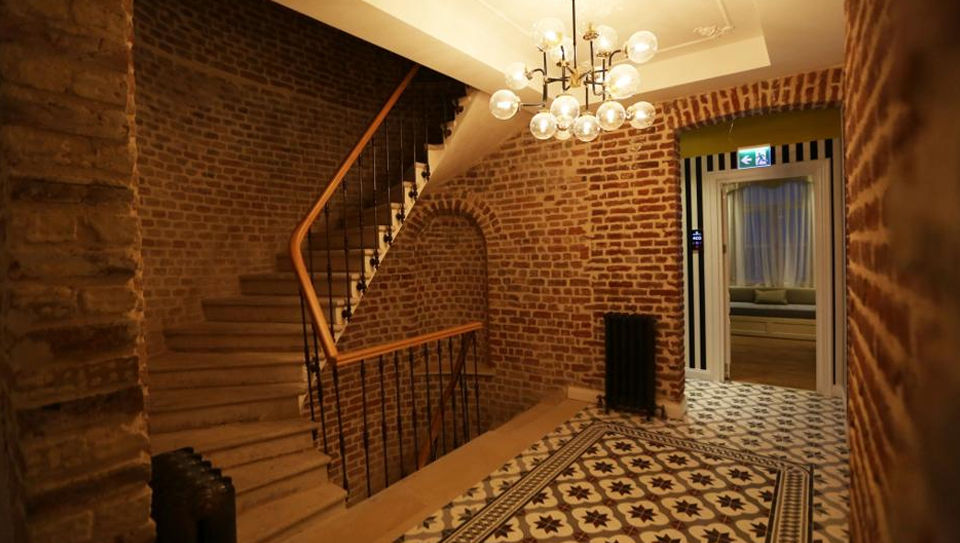 Harbourfront Karaköy is the coolest corner of the Beyoğlu area north of the Golden Horn, where the sloping alleyways have added speciality coffee shops, quirky boutiques and late-night eateries to the traditional pastaneler (bakeries) and workshops of the historic Galata district. Royal Tophane is another new addition to Mumhane Caddesi, injecting a centuries-old building with rooms showing off statement chandeliers, cushy headboards and floral murals above every bed.
Cost: 9,718 INR/night onwards for 2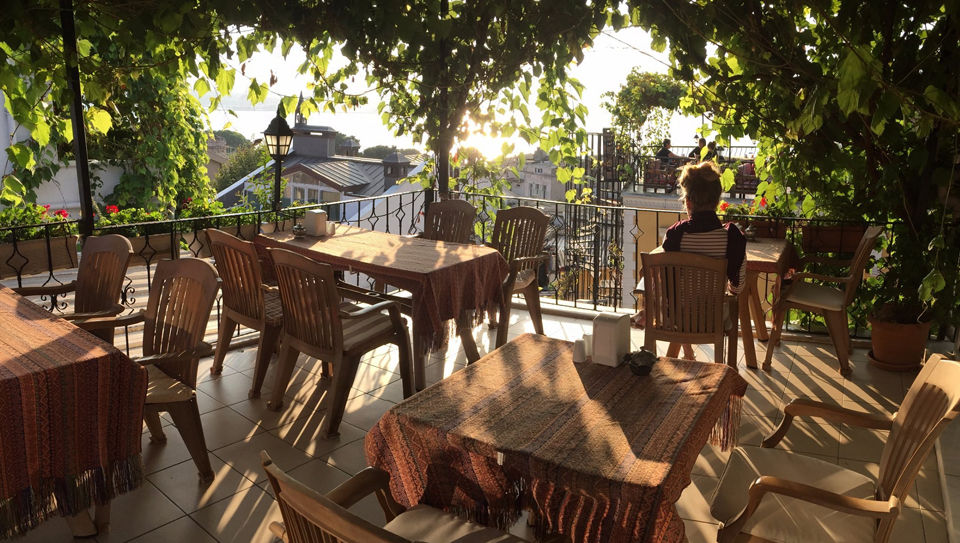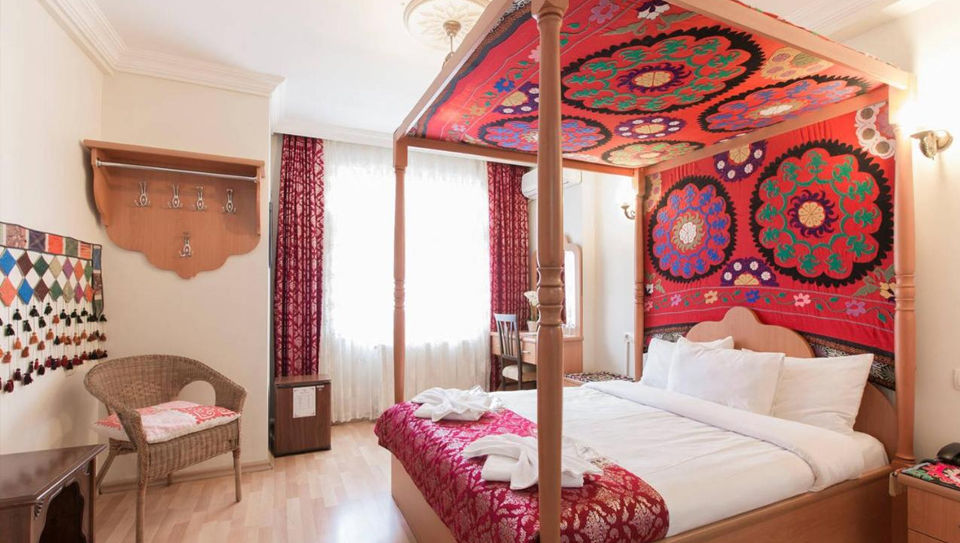 The Aytekin clan – that's brother-sister team Elif and Ersin with their partners and kids, plus their parents Mr Faik and Mrs Ayse, who crafts her own jam to serve at breakfast – has welcomed travellers into its Sultanahmet property since 1994, offering 14 simple rooms. Marmara earns great reviews both for the warm welcome and the leafy, vine-covered terrace, which boasts mesmerising views over the Marmara Sea.
Cost: 3,917 INR/night onwards for 2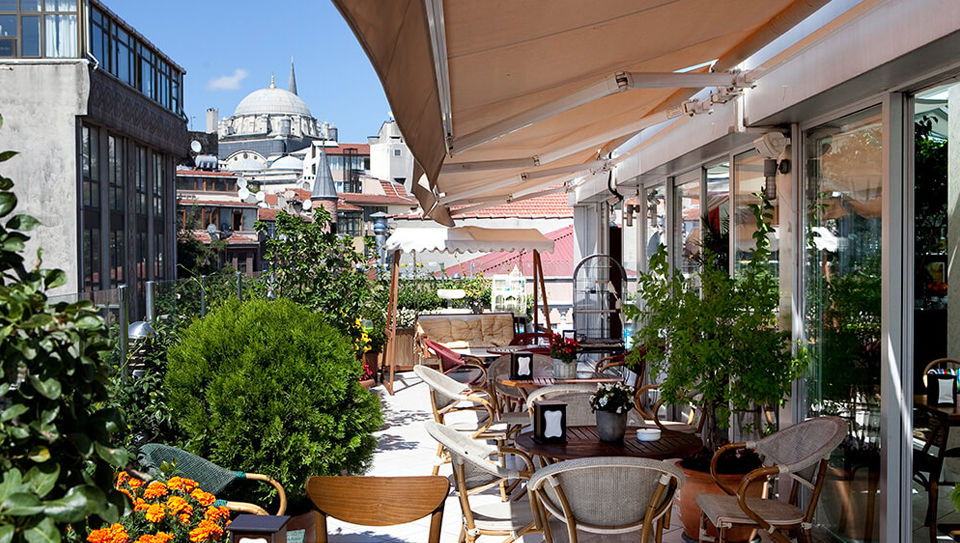 Niles is a solid, no-nonsense, family-run hotel on the fringes of the tourist heartlands of the old city, the kind of place where experienced travellers go back time after time for its friendly atmosphere, good service, comfortable, value-for-money rooms, and highly professional management.
Cost: 7,189 INR/night onwards for 2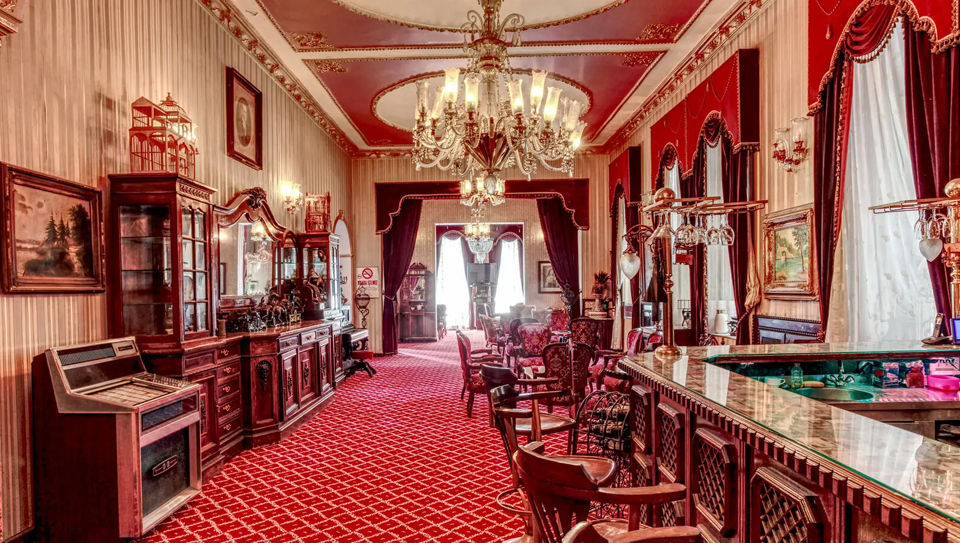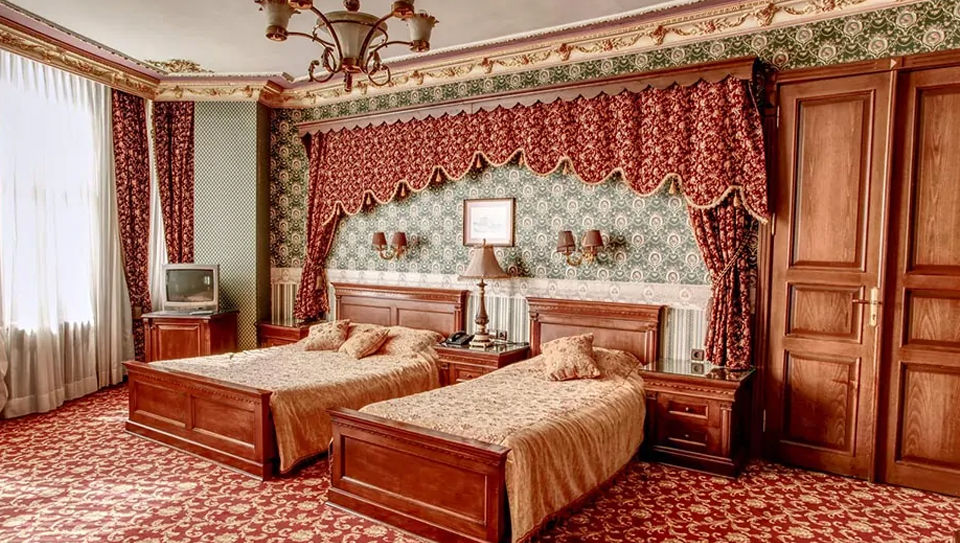 Known in its late-Ottoman heyday as The Grand Hotel des Londres, it is ideal for those seeking some serious fin de siècle atmosphere right in the heart of buzzing Beyoğlu. It may be a little idiosyncratic for some, but is hard to beat for location, period charm and price.
Cost: 5,751 INR/night onwards for 2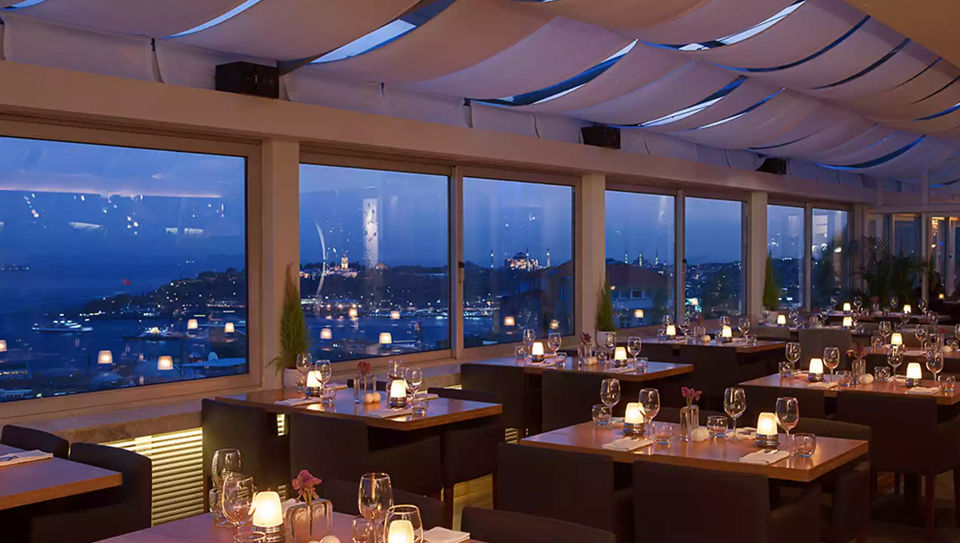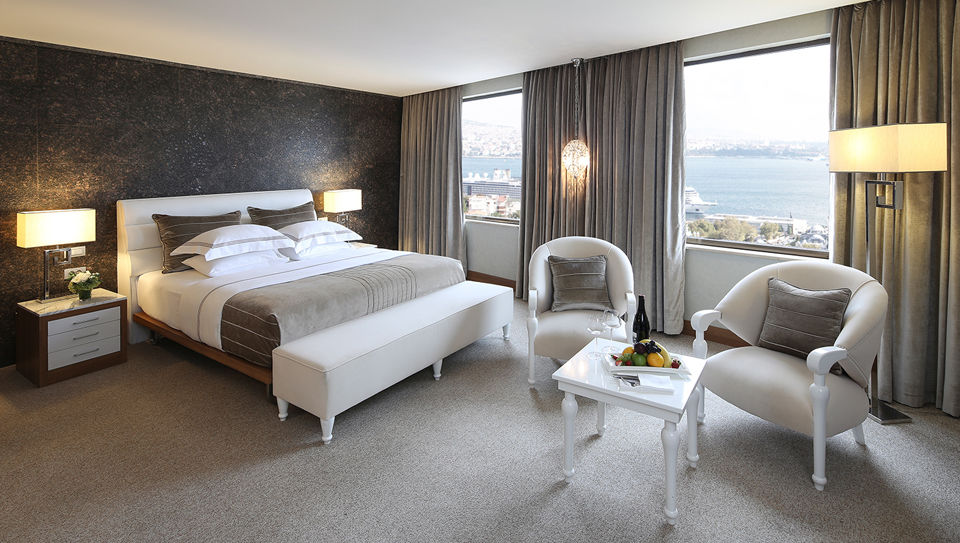 This elegantly restrained four-star hotel is a safe, good-value bet for visitors as interested in Istanbul's nightlife, culture and shopping as they are in historic sites. Helpful service, comfortable rooms and panoramic old city and Bosphorus views from the rooftop breakfast room make it a popular choice.
Cost: 10,840 INR/night onwards for 2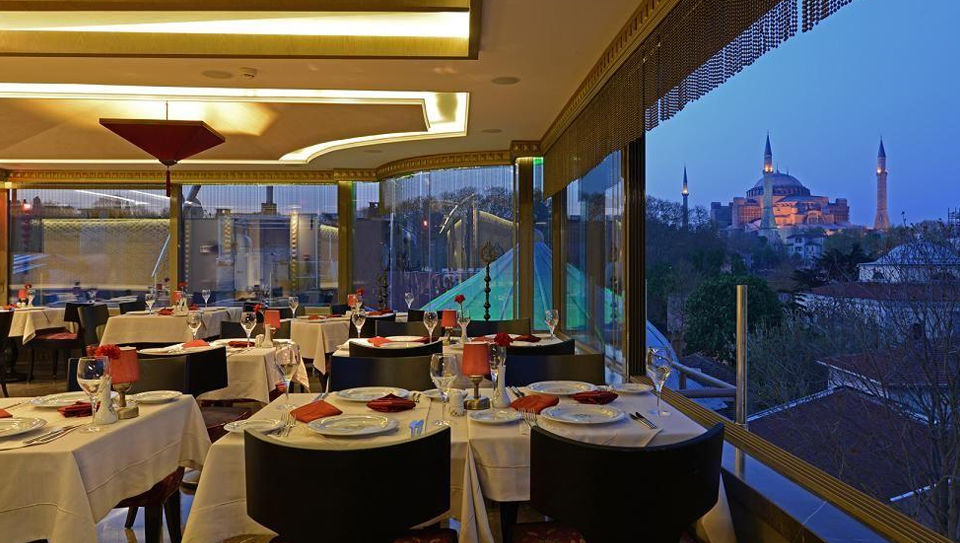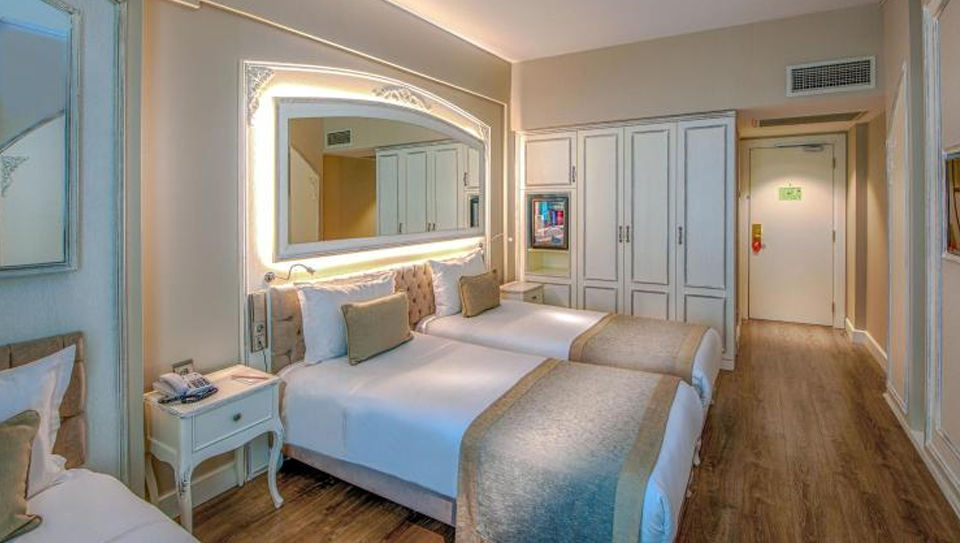 Ideally located on the fringes of Istanbul's Sultanahmet tourist heartland, this perennially popular traditional hotel is justly renowned for its friendly and efficient staff, excellent rooftop restaurant complete with panoramic old city views, and value for money.
Cost: 7,713 INR/night onwards for 2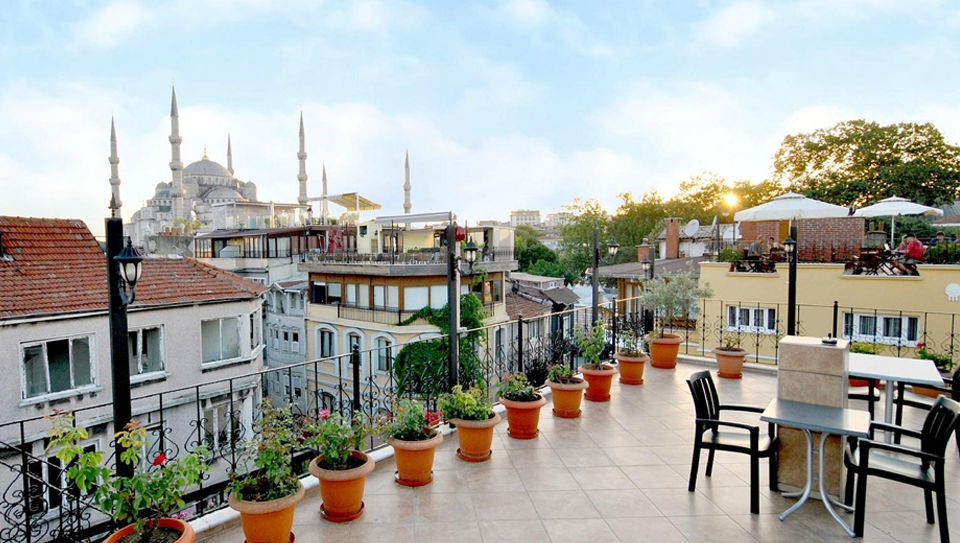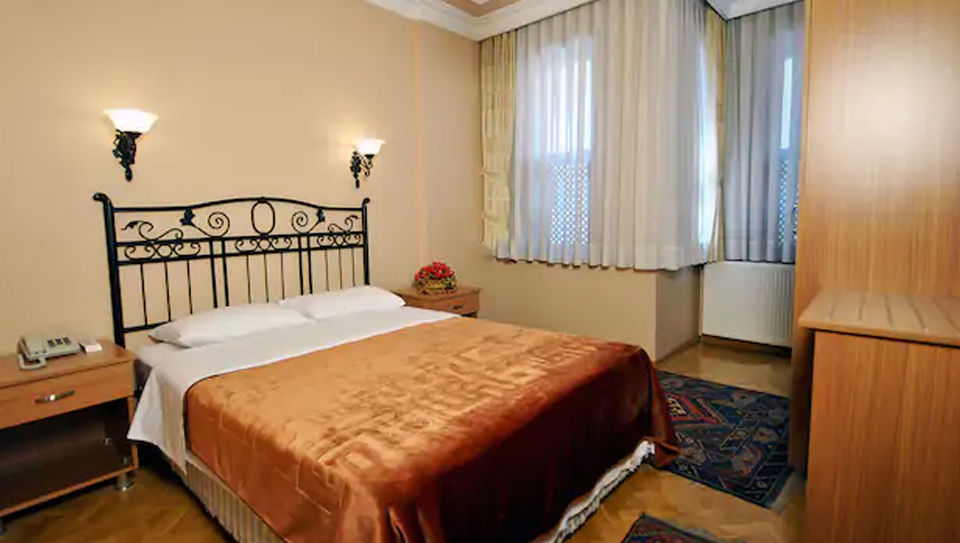 With a superb location within a few minutes walk of the old city's top sights, this is understandably the budget travellers accommodation of choice in central Istanbul. Side occupies two four-storey buildings in the same row, the one to the left of reception a hotel, the one to the right the pension- though the differences in both price and amenities are slight.
Cost: 5,105 INR/night onwards for 2
10. Antis Hotel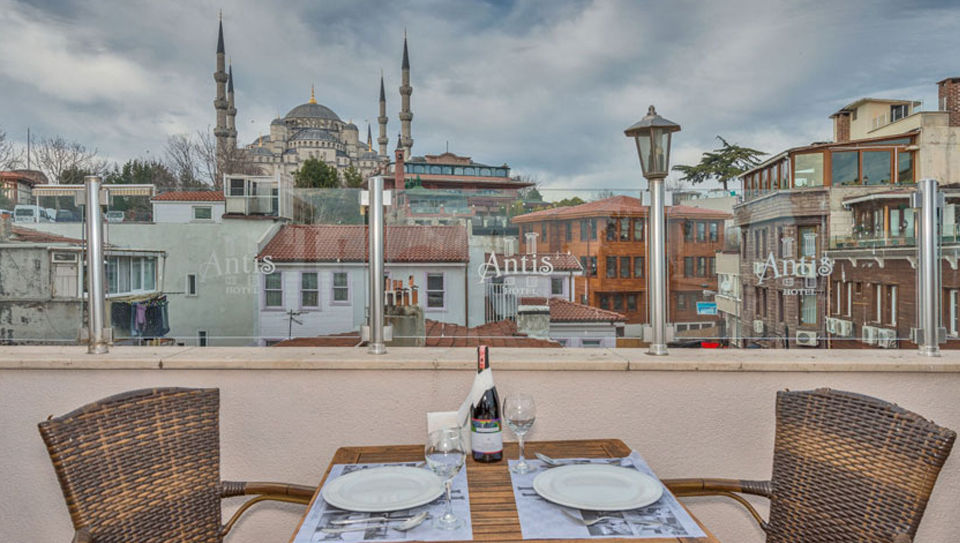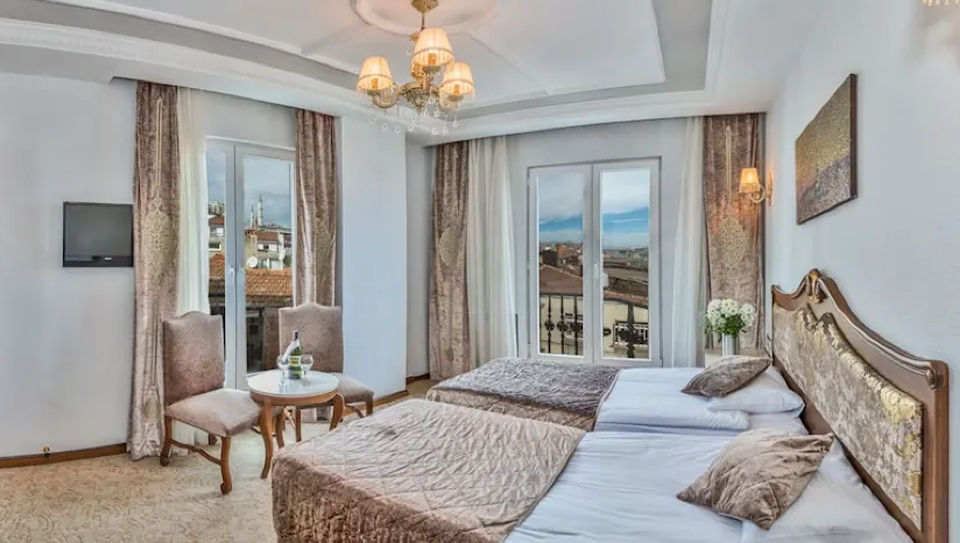 Boasting cheap rooms, incredible views, and a great location, the Antis Hotel is the ideal option if you're on a budget but still want to make the most of what Istanbul has to offer. Located in the Sultanahmet area just a short walk from both the Hagia Sophia and Blue Mosque, this hotel is in a prime sightseeing spot in one of the most picturesque neighbourhoods in the city.
Cost: 6,568 INR/night onwards for 2
11. Nabu Hotel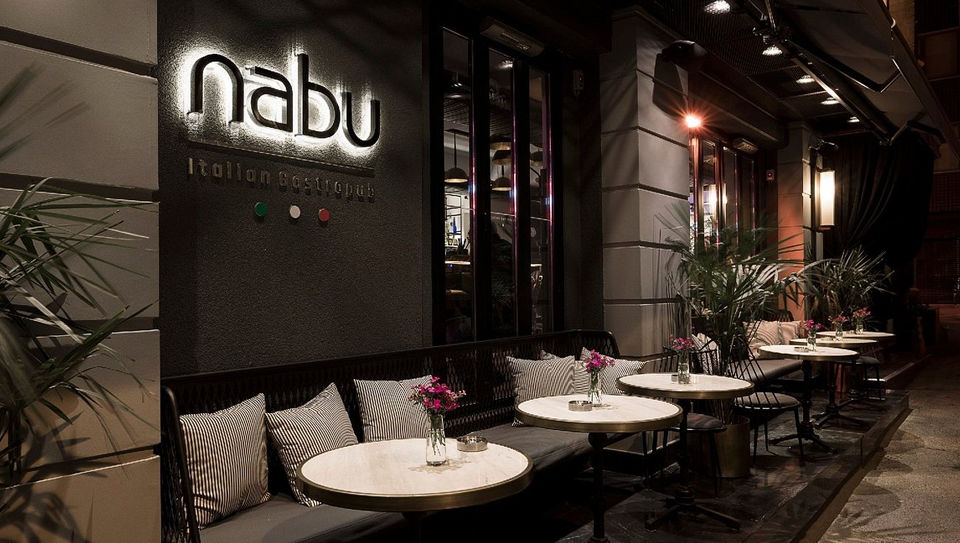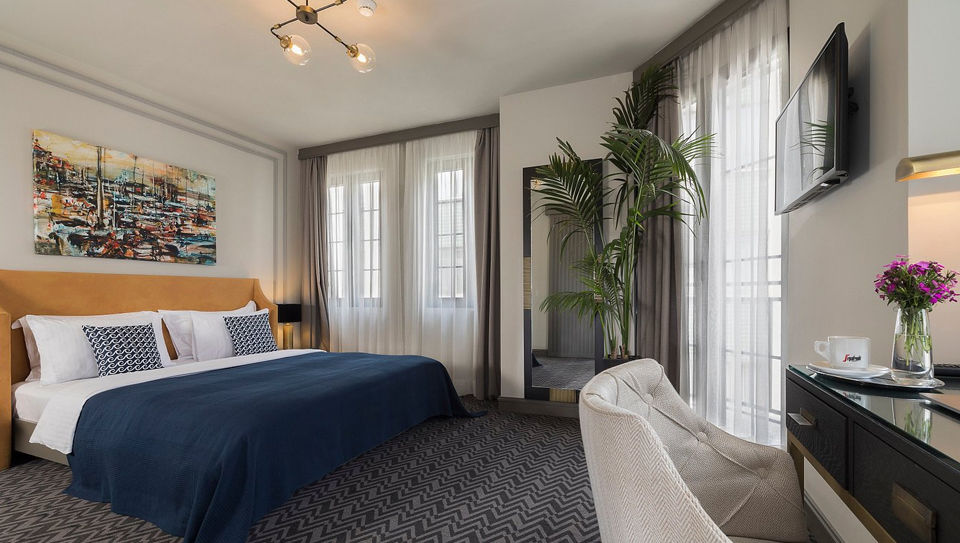 An ultra-modern hotel in the most contemporary quarter of Istanbul, Nabu is another uber-cool addition to Karaköy. The al fresco seating in front of the Italian gastropub downstairs, which dishes up gourmet pizzas until late, blends in seamlessly with the trendy eateries springing up all over the neighbourhood.
Cost: 8,088 INR/night onwards for 2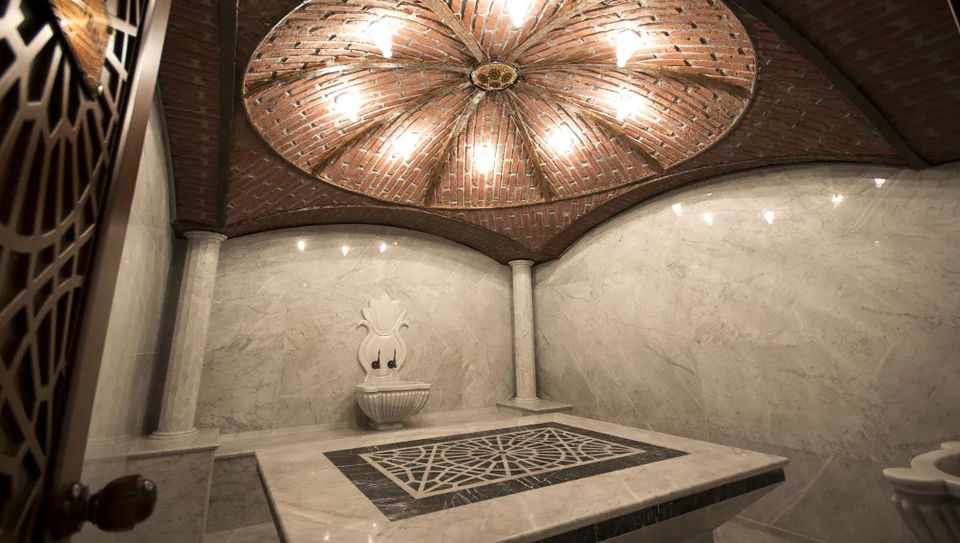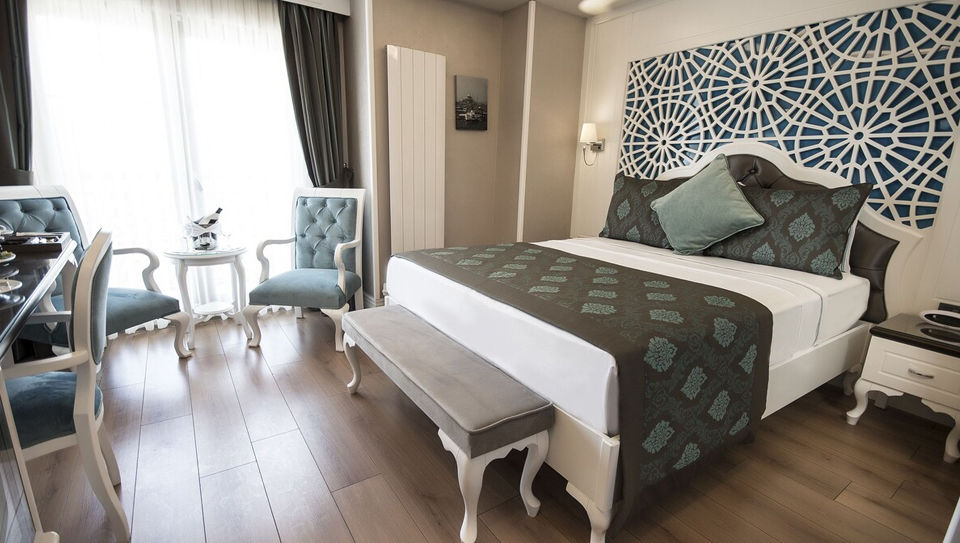 Situated in the heart of the historical peninsula, the hotel features an in-house Turkish bath, sauna, steam bath and massage facilities for the full hammam experience without leaving the property. Antusa contains 27 tidy and spacious rooms at budget-friendly prices.
Cost: 7,735 INR/night onwards for 2
With proper research, you can totally find affordable hotels in Istanbul that will fit in your budget beautifully. And be sure to take a look at the best cave hotels in Cappadocia to elevate the experience of your vacation.
Have you stayed at any of these hotels? Share your experience in the comments below.
For more travel stories and information follow me on Instagram @tan_s07.
Ready to travel for free? Earn credits and redeem them on Tripoto's weekend getaways, hotel stays and vacation packages!