Coming to the last phase of my "All Girlz Trip To Turkey". We flew from Cappadocia to Istanbul.
Istanbul is located in North Western part of Turkey. It embraces two continents. One is the European side - comprising the historic and the Economic center and the other side is the Asian side or the Anatolian side. The Bosphorous Straight divides both the side (European & Asian) and connects the Sea of Marmara to the Black Sea.
We landed at Istanbul airport in the afternoon. It took us one hour 20 min. to fly from Nevsehir to Istanbul. We headed straight to the hotel provided by our tour operator which was some one and a half hour drive from the airport in Bomonti.
That was the only leisure time we had, out of the tour schedule provided to us as the city tour to Blue Mosque, Hippodrome, Grand bazaar was scheduled for next day. Thinking about what we do next, we decided to check out the night life.....and there we go to Taxim Square.
Taxim Square is located on the European side of Turkey. We took a taxi to reach out to Taxim and it charged us some 80 Lira. If you have been to India and New Delhi then the place is similar to Connaught Place (C.P.). You have all the branded showrooms, Normal shopping zones, eateries and pubs.
Taxim has a wonderful nightlife. After 9 pm, the street just buzzes up with the pub lights and music. One can go for pub hopping enjoy drink, food and back to hotel. If single girl or group of girls traveling, one piece of advice.....men are over friendly there....so use your brains.
Total exhausted we returned to hotel but Bosphorous ride was always in our mind, as we did not do our bookings we could not settle in until we get some kind of confirmation for it.
Our tour operator provided us an option of Bosphorous cruise, which we found was quite expensive and the kind of offers they had was too much time consuming and was not of our interest. What we wanted was to get an Bosphorous Ride and not the cruise (with belly dancing, dinner and unlimited booze).
So we requested the hotel manager, if he could arrange us one but nothing worked out. With ourR&D again on google we found out that we can try out our option by going straight to Bosphorous and get a ferry ride. -----Finally Bit relaxed with this piece of information, we gorged on to sumptuous Adana Kebab (must try in Turkey) in a nearby joint which was marked 5* by TripAdvisor. Leaving Bosphorous Ride to be tried on the next day afternoon we ended the day.
All the above two are right there located at Sultan Ahmet.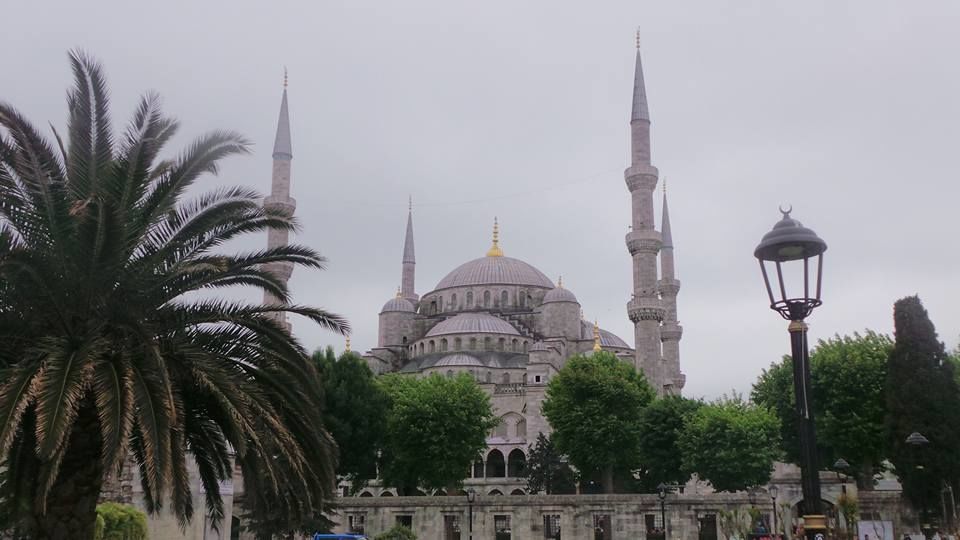 Blue Mosque is also known as Sultan Ahmet Mosque. Its Blue because of the blue tiles used to decorate it. It's one of the most important historical sites in Turkey. A visit is a must. As am an Indian, I knew what to expect from this place. It's exactly like any other big historical mosque or Muslim Monument. But yes has a magnificent Grandeur and Aura.
Best way suggested to enter Blue Mosque is from the West side or from the Hippodrome side. One needs to wear dress covering your legs n hand, your head needs to be covered too. One needs to queue for the entry. You are not allowed to do any videography but yes can click up some gorgeous picture of internal decor.
Haiga Sophia (meaning Holy Wisdom) is situated also at Sultan Ahmet, initially a Christian church, then got converted to mosque and now a Museum. It's of great architectural beauty and mosaic beauty.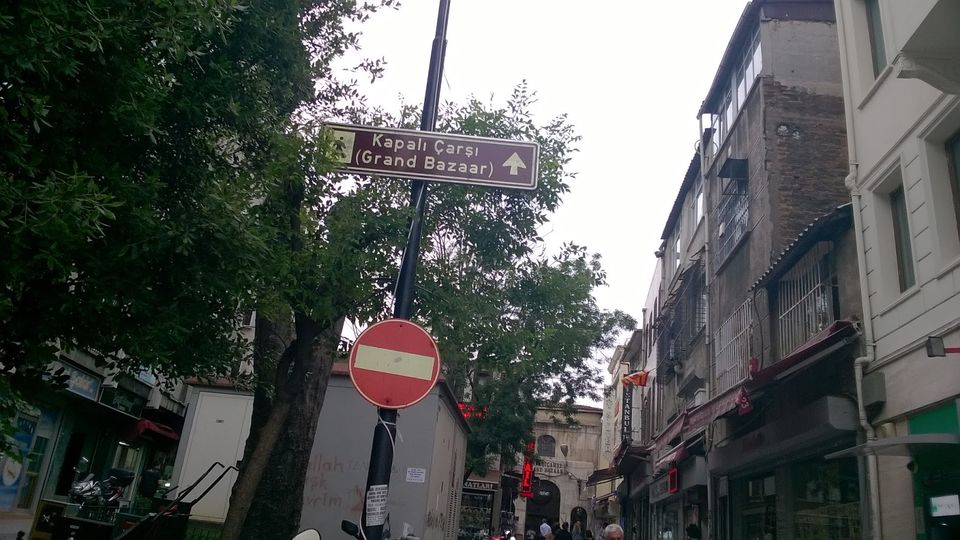 Then we headed to Grand Bazaar, which is also located in Sultan Ahmet. I found it to be much hyped...things there is much expensive than actually they ought to be. If you have been to Kolkata, India it's similar to Esplanade market.
After the monumental tour and grand bazzar we headed towards Bosphorous to checkout our most awaited ride. We managed ticket for 12 Lira per head for an hour of ride on Bosphorous, this is what we exactly wanted.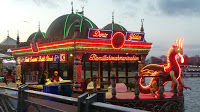 The Ferry waits till it gets filled up, then the wonderful ride starts with one side to be of European built and the other to be Asian. You will cross Dolmabahce Palace, Bosphorous Bridge that connects the European to Asian side, and is considered one of the longest bridge in the world.
Once you are over with the ride, the ferry leaves you on to the European side, and the entire place is full of eateries, which serve you various fishes.
Finally our day ended with a Donear Kabab.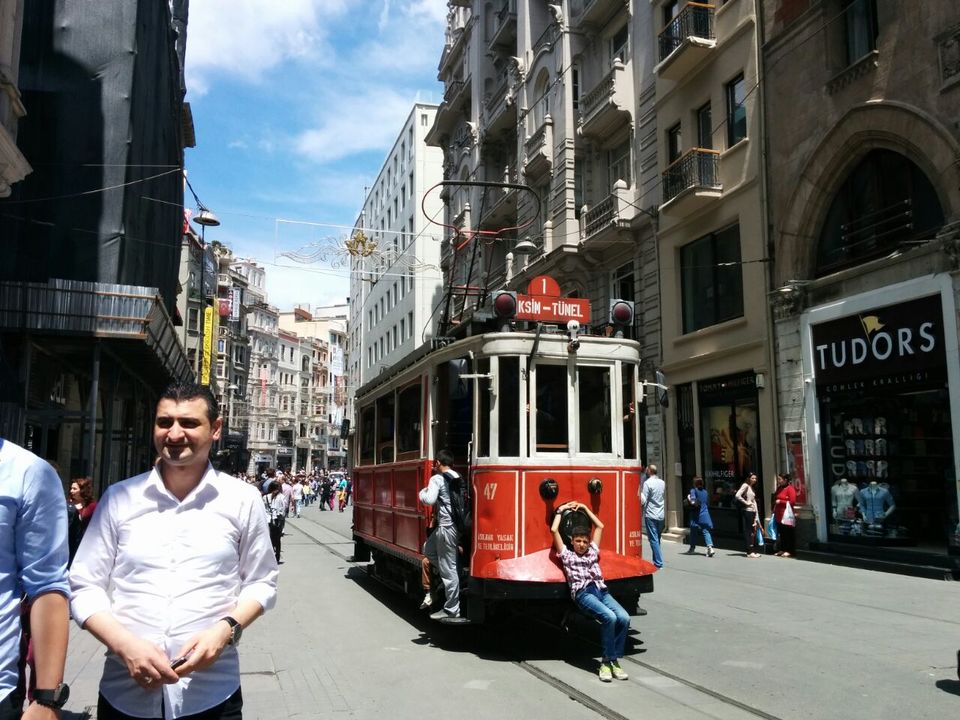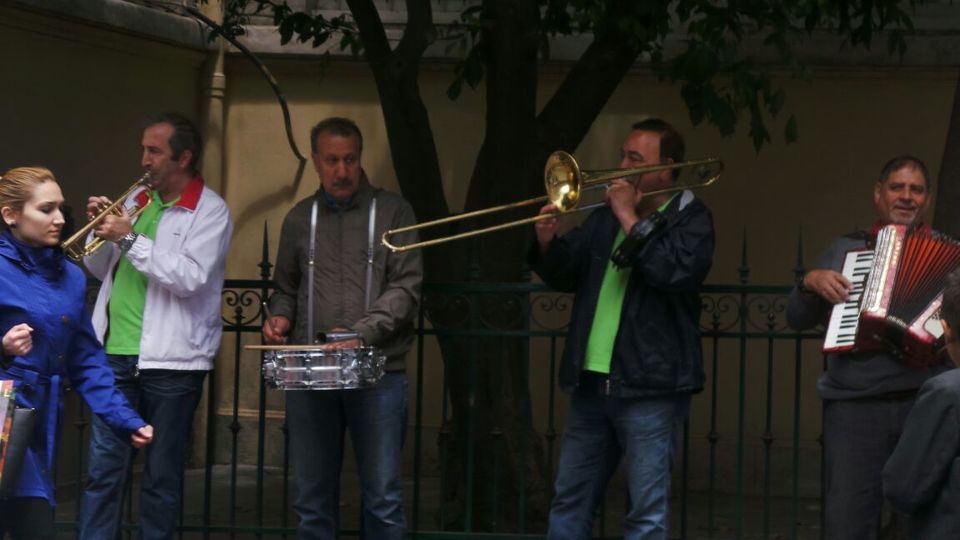 Next day we fly back to India as flight was in the evening, we had some time to go back to Taxim Square again to see how it has to offer inn day time, and also we wanted to shop. As we were hopping up in different stores, I figured a band of street musicians playing a much known tune. I took some time to understand and realized it's a tune of our very famous poet Kazi Nazrul Islam....."Jaltaranger Jilimi jhilimili Dheu Tule Se Jaye".....I am not talking about which tune traveled to which place but...really music has no boundaries. Any Bengali, reading my blog can understand what I mean.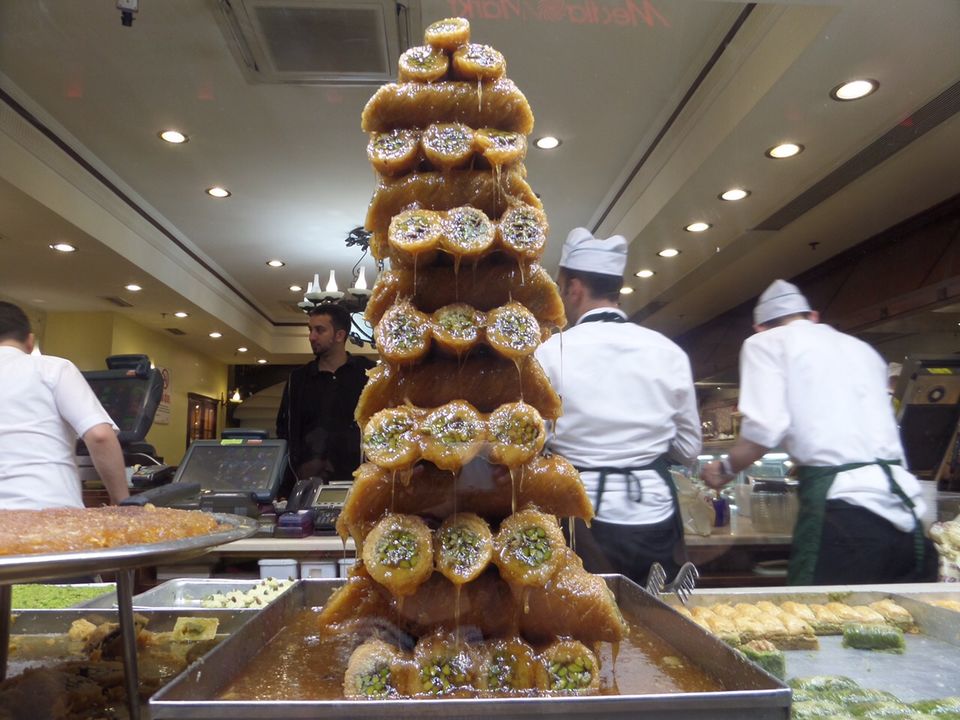 We found out very interesting tram running over Taxim. Beautiful churches, Chocolate shops, and many more to relish on in the morning time too.
So all I can say....."Guley Guley Istanbul"...
Frequent Searches Leading To This Page:-
3 Days Istanbul Tour Package, 4 Nights 5 Days Turkey Package, Turkey Tour Packages From Bangalore, Istanbul Tour Package From Mumbai, Cost Of Trip To Turkey From India, Turkey Honeymoon Packages From Delhi, 10 Days Turkey Tour Packages, 3 Day Cappadocia Tour From Istanbul, Turkey Holiday Packages From Mumbai, 6 Day Turkey Tour