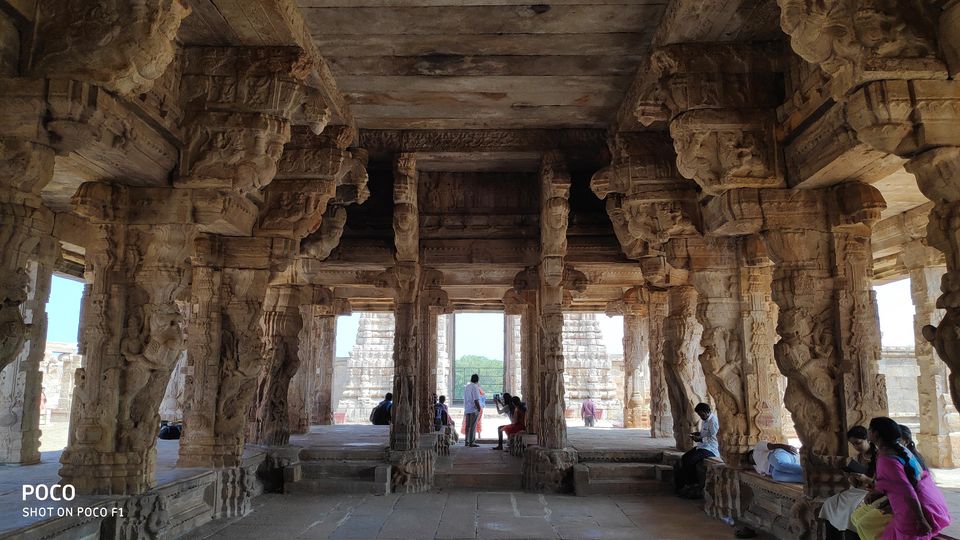 After a lot of work, we four engineers frustrated and decided to take a ride to refresh our mind with a ride of 800Km.
We had only two days (Saturday and Sunday). Post lunch of the day before the ride,we decided will go to Belum caves and after directly to Gandikota. That's what our plan.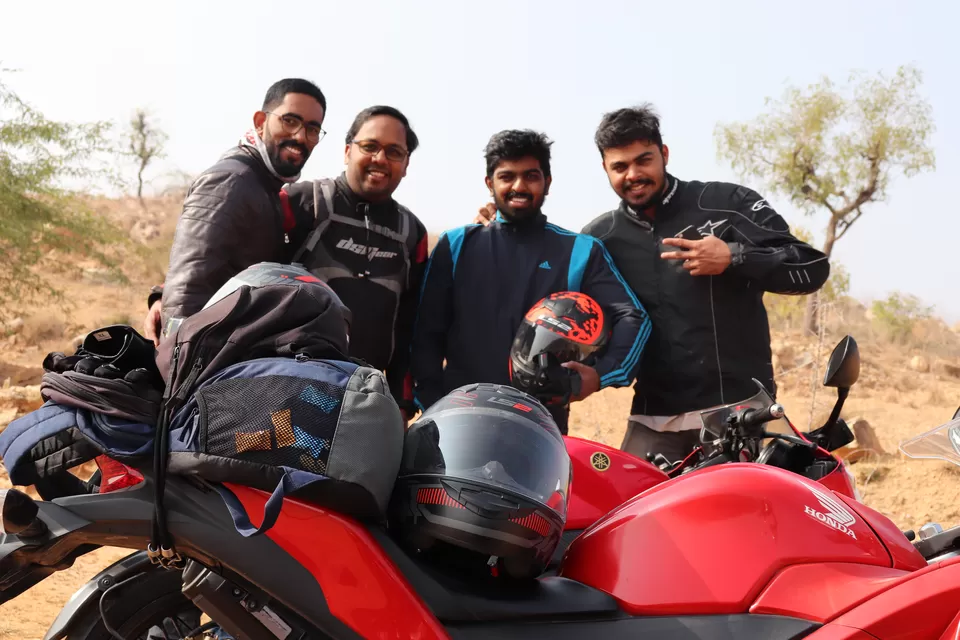 We had our machines ,Every rider love their bikes like a part of our body.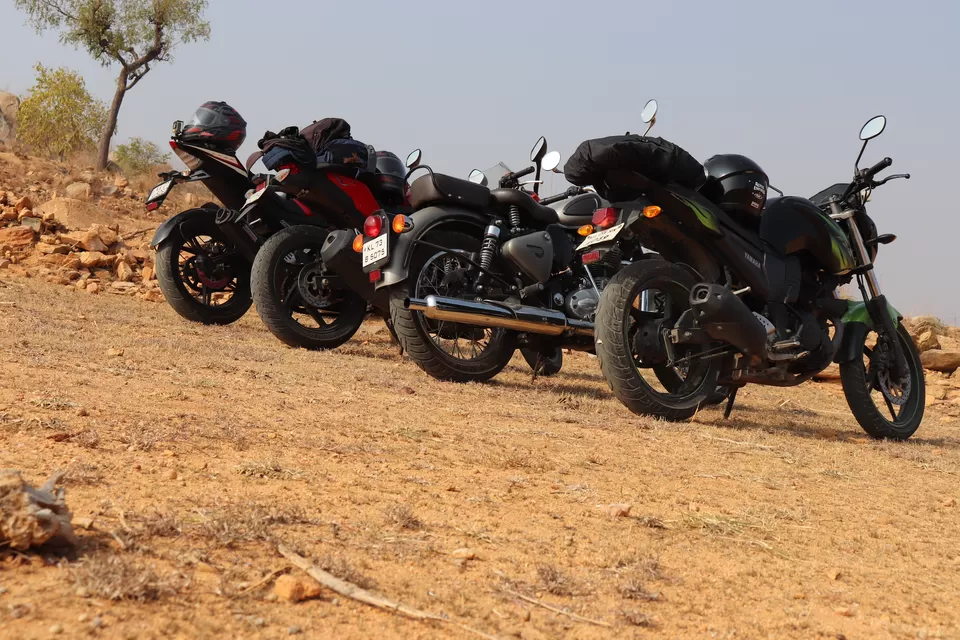 We have been started around 5AM on a Saturday from Bangalore. We gathered at Indiranagar and decided driving max speed of 80KM/H ,For exploring the ride and to see the sight seeing need to go slowly and w.r.t Indian road condition better to drive in that speed only.
Our plan was around 2PM we should reach Belum caves .Whoever would like to visit both place ,you should first go to Belum caves then go and stay in tent and Gandhikotta then explore next day morning and sunrise.Otherwise you will be tired like anything.
Here is some images scroll down and see the roads and some views I have captured while riding to Belum caves , .........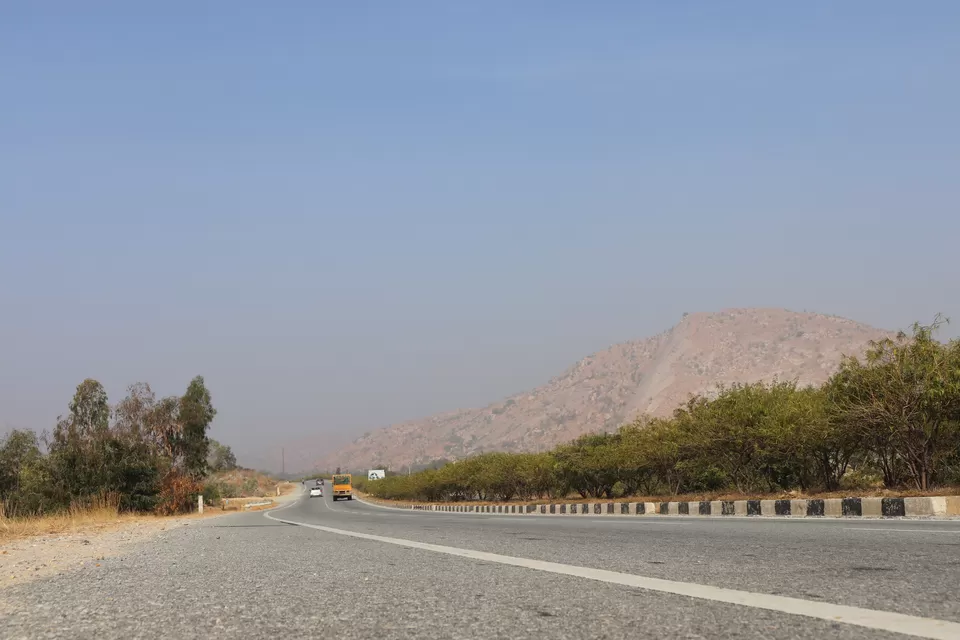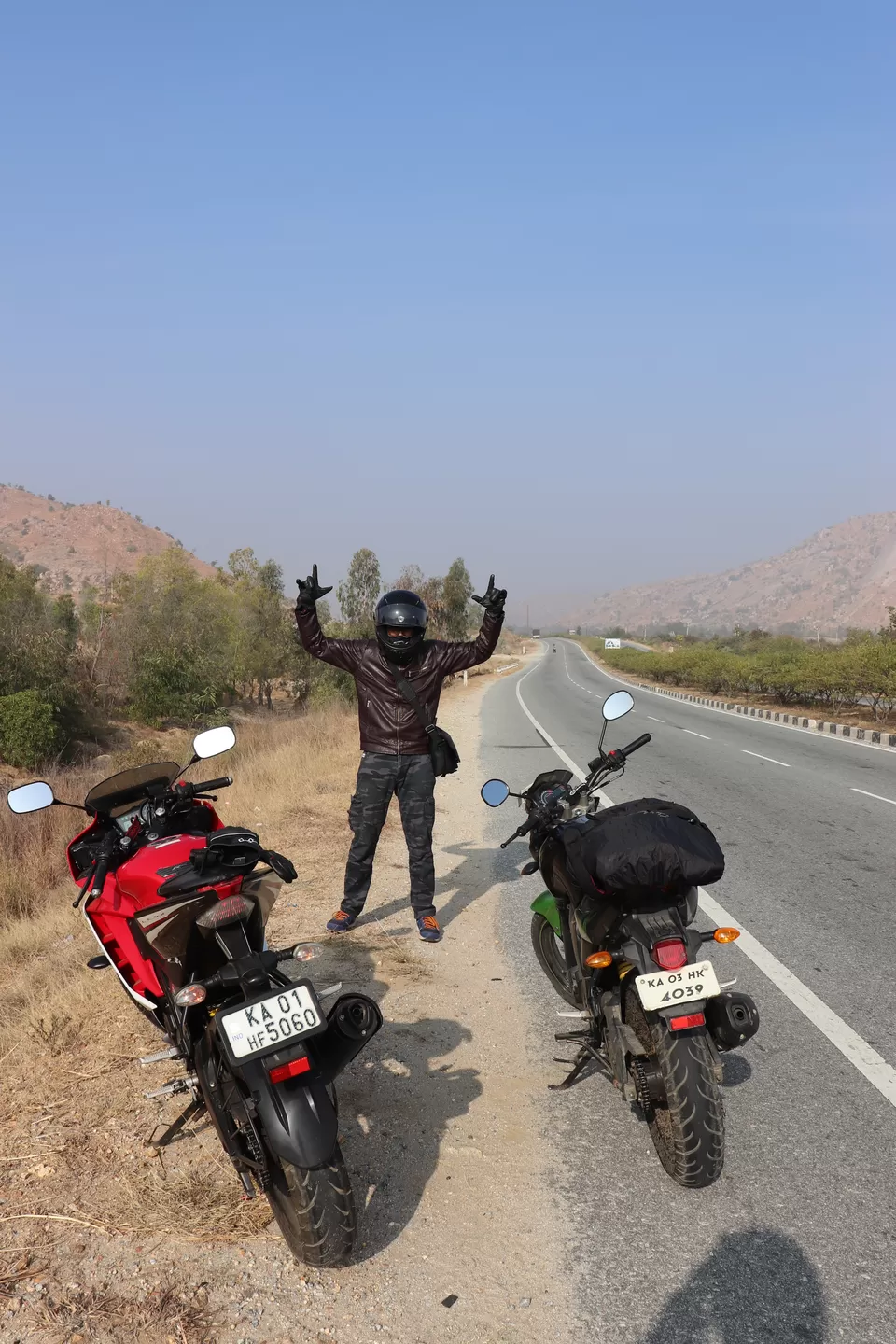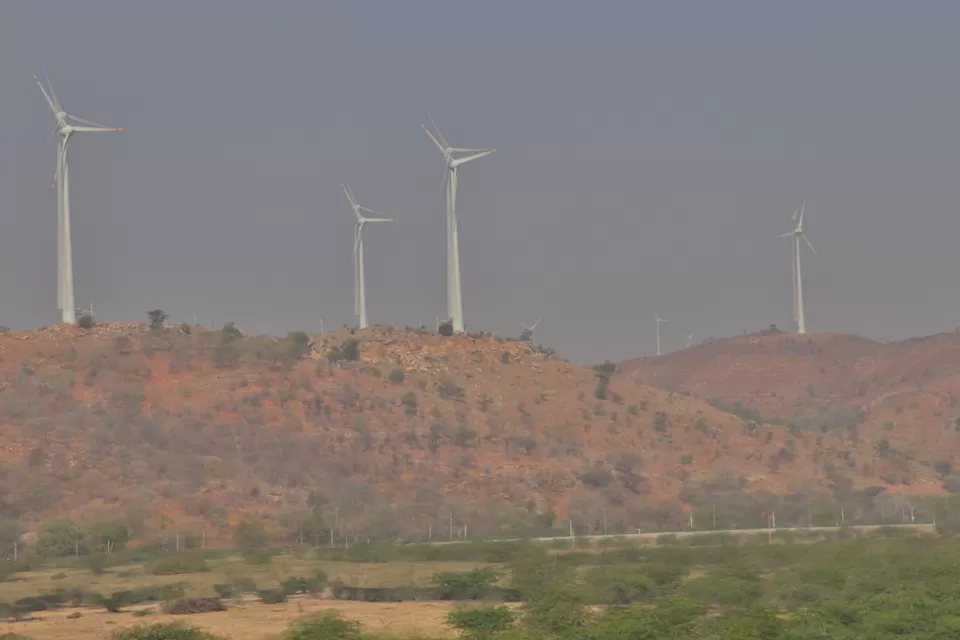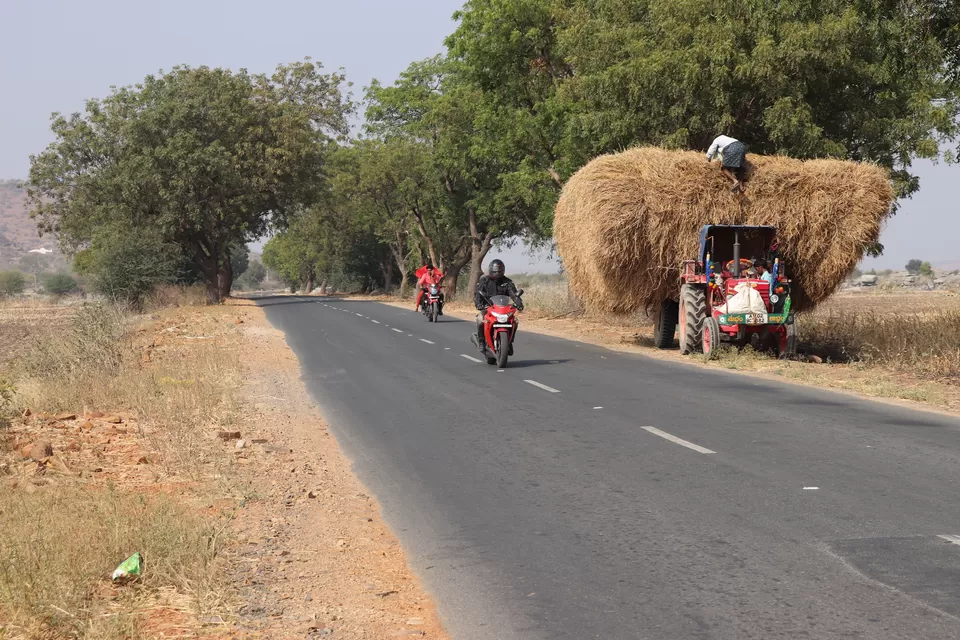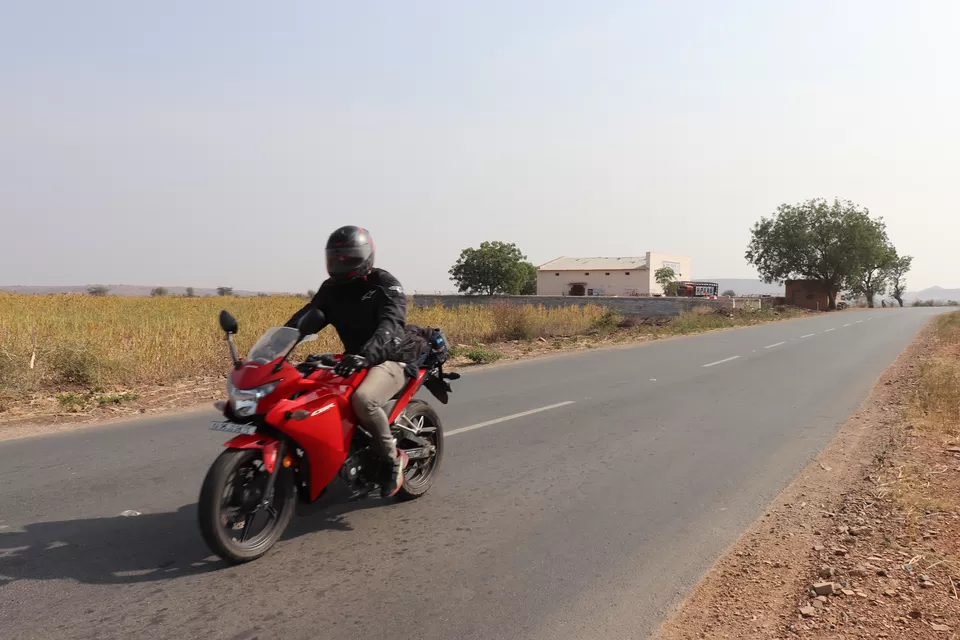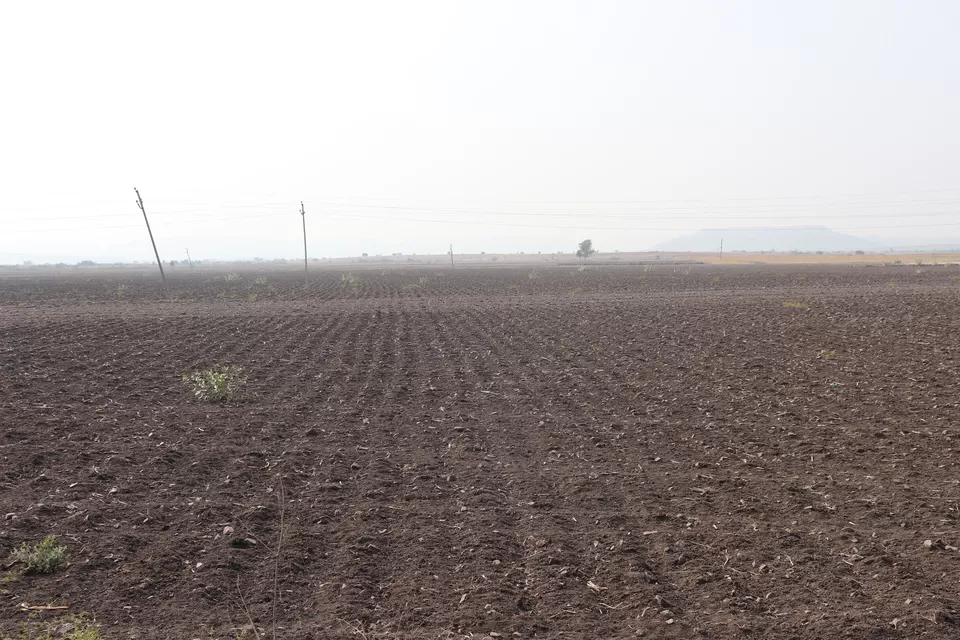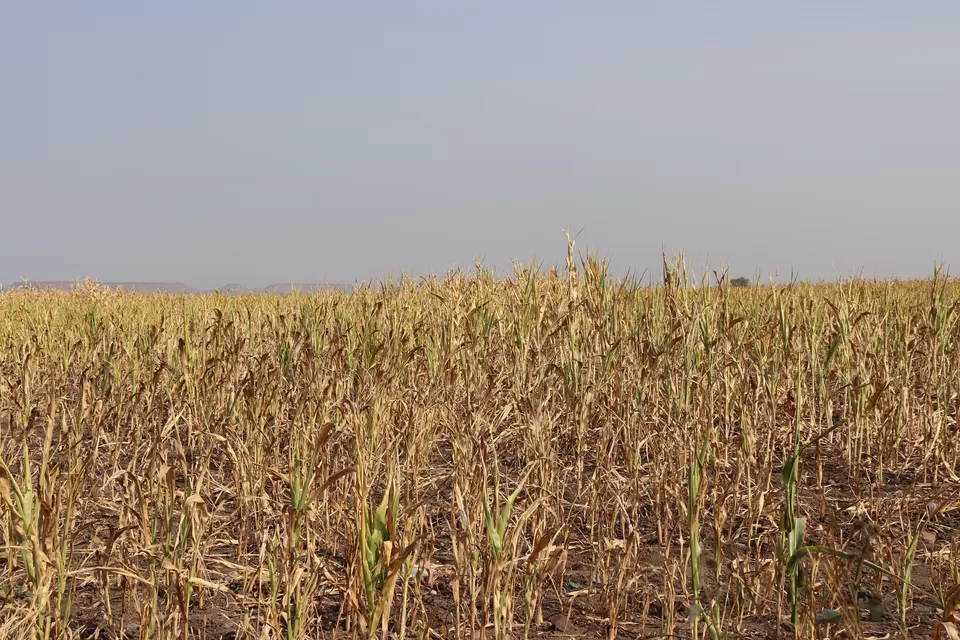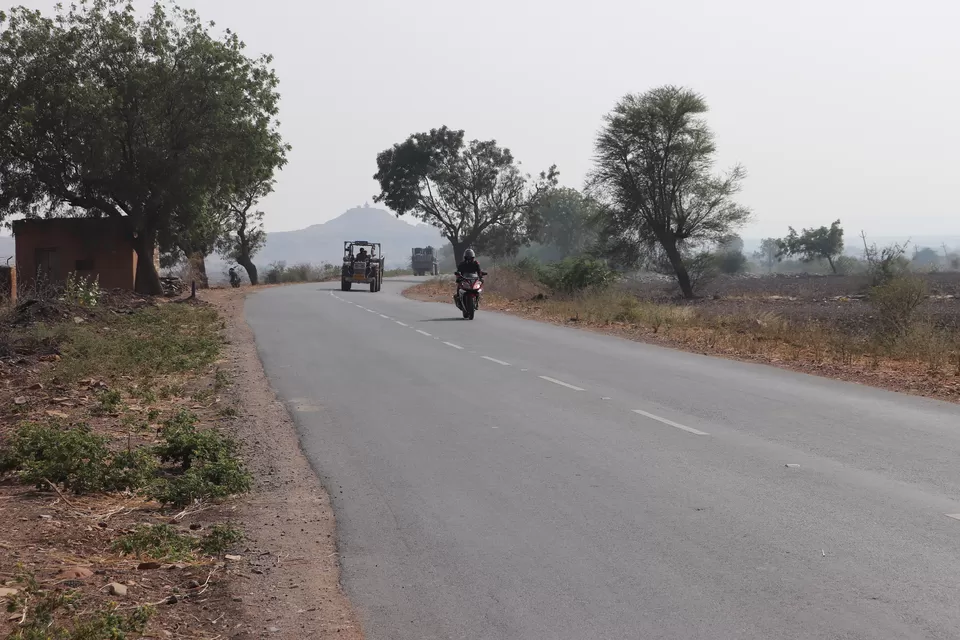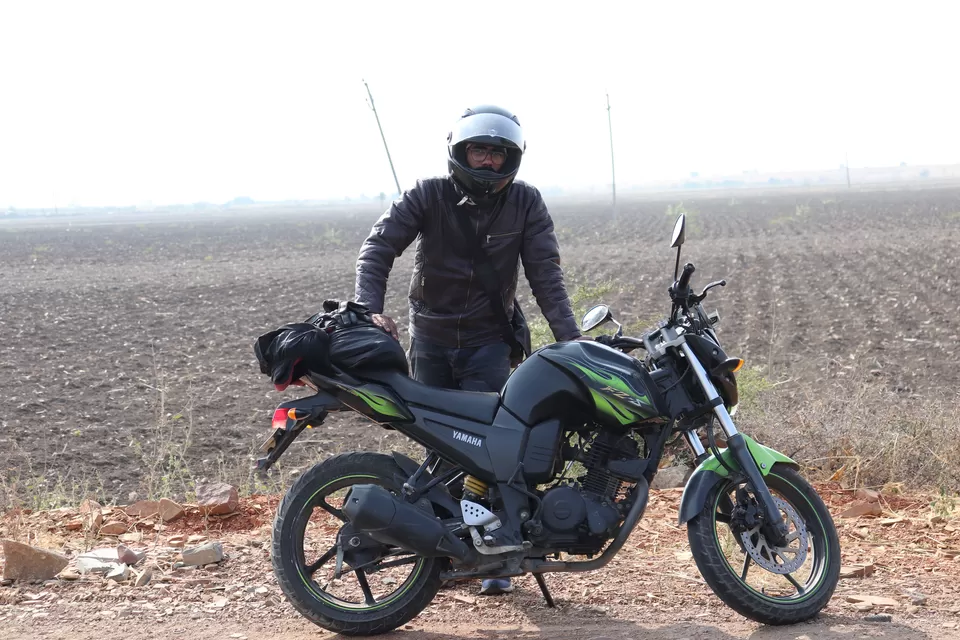 As we planned we reached Belum caves around 2:30 PM ,But road condition was not good ,Some of the areas at Andhra pradesh are completely dry land and so-many cement and Marbles factories ,they put their waste from their production at villages and road sides ,Seriously ...Heart melting situation when we think about the people living their.
Once we reach their, we parked the bike on a shade and It was sunny day we went. then we took four tickets to enter inside the cave, Tickets rate comes around lesser than 100 rupees per head.
This was first time experience for me into a caves, When I went inside I was wondering .they have decorated some of the areas with colored lights ,Air in take exhaust . Here is some images captured from the entrance areas of cave.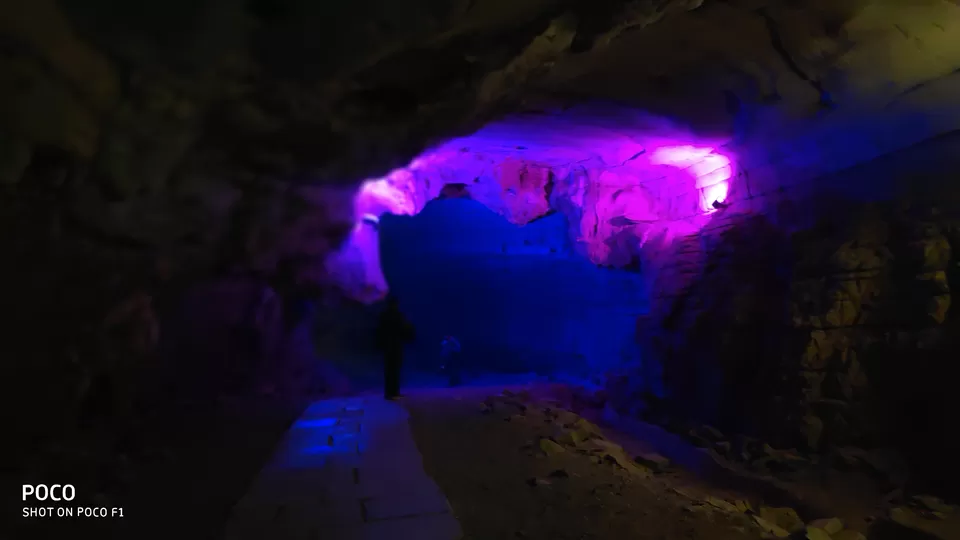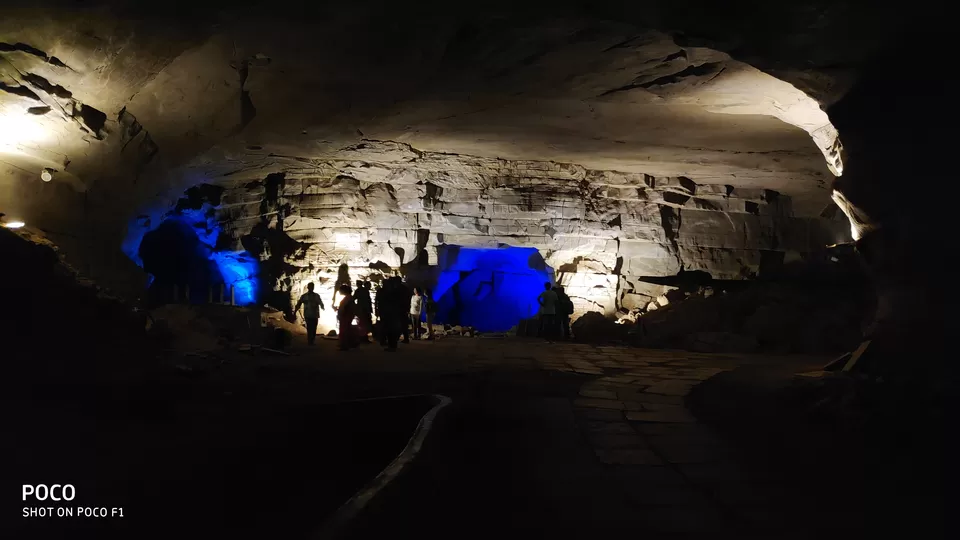 Me and my friends started walking through the longest cave in India. Around half an hour went ,we sweat ,tired but my mind was completely like "wanna complete this". Two of my friends gave up to walk, Then me and Amarnath continued walking......when I had touch the walls ,I felt nostalgic.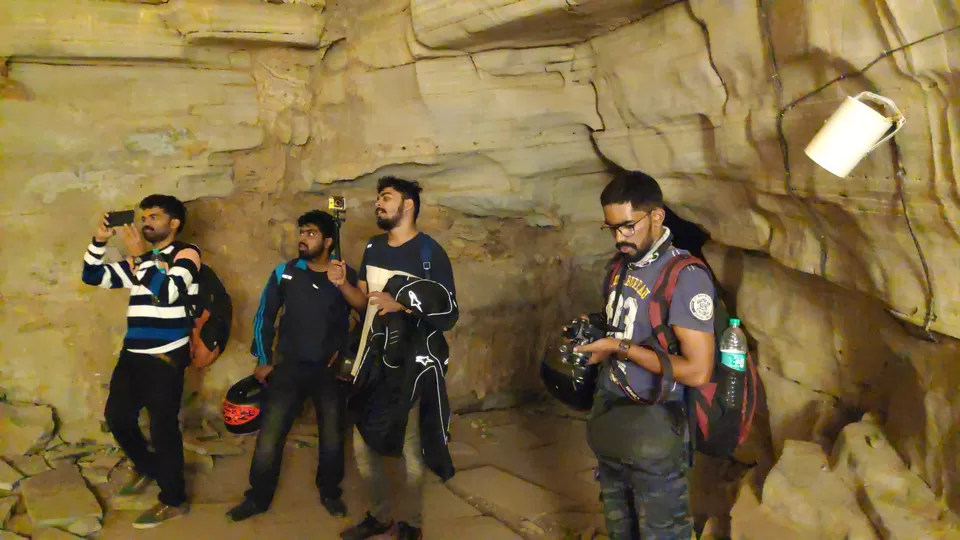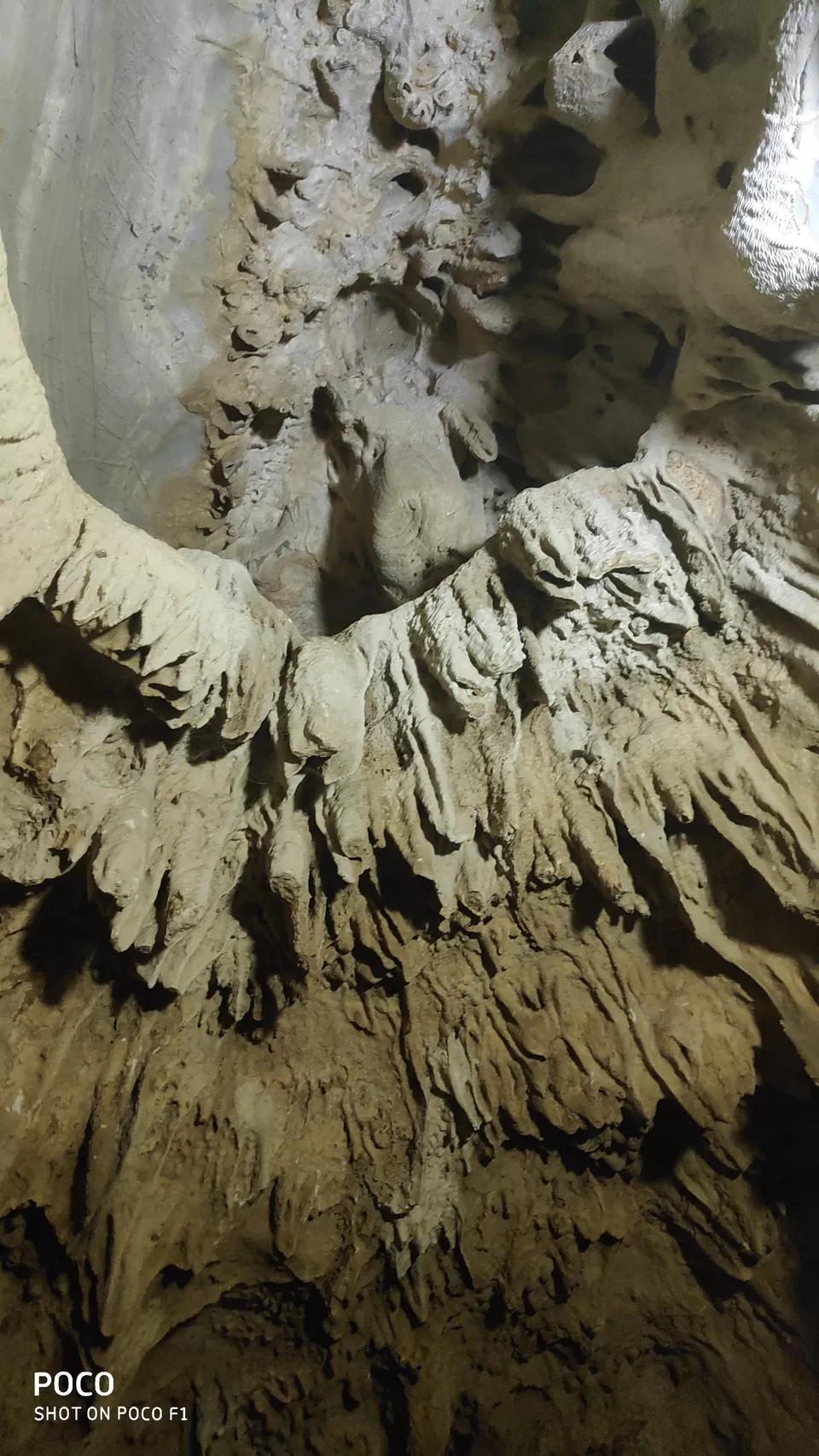 around 2 -3 Hours we spend there and came out from caves ,that moment when we came out ..No words to express the moment.
We rested around half an hour then we took the bike and started ride to Gandikota ,Grand canyon of India.
We reached their around 8PM on the same day at Gandikota resort and We have booked two tent for the stay ,It will cost around 1200/Tent. We had dinner their just for dinner we have waited long and dinner was pathetic , Too costly also. Nothing much was their to have. So then we went to tent area with some snacks and drinks. Scroll down to see what I have experienced in the night.
After a small campfire ,we went back to tent slept ,we had only two days ad tired of riding in the sunny day. If you would like to take campfire you have to pay extra 500 rupees but we collected some small woods and dry plants to fire.
Next day morning was amazing for us ,The day warm welcome with a sunrise and view of Indian grand canyon.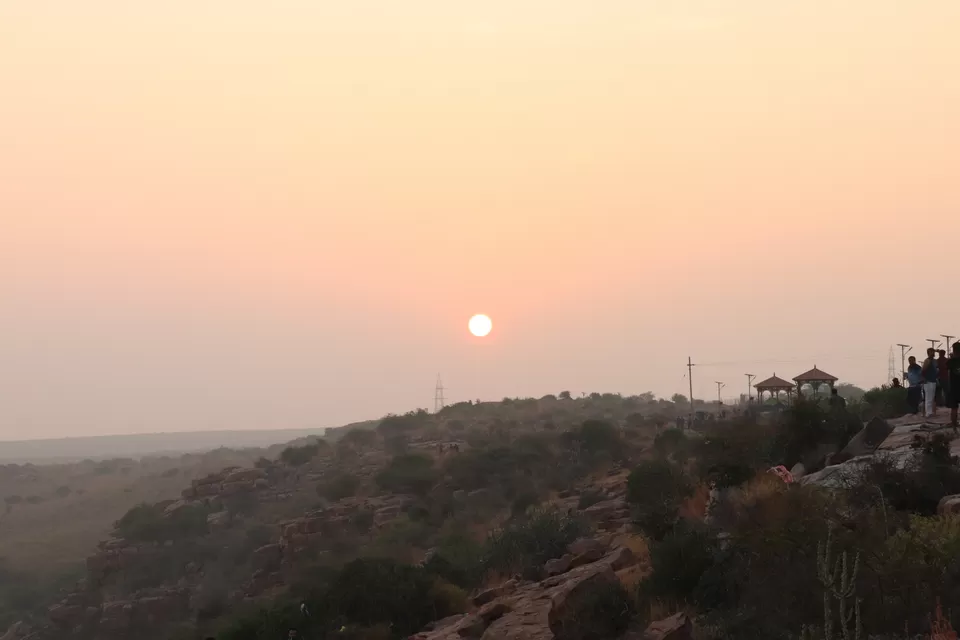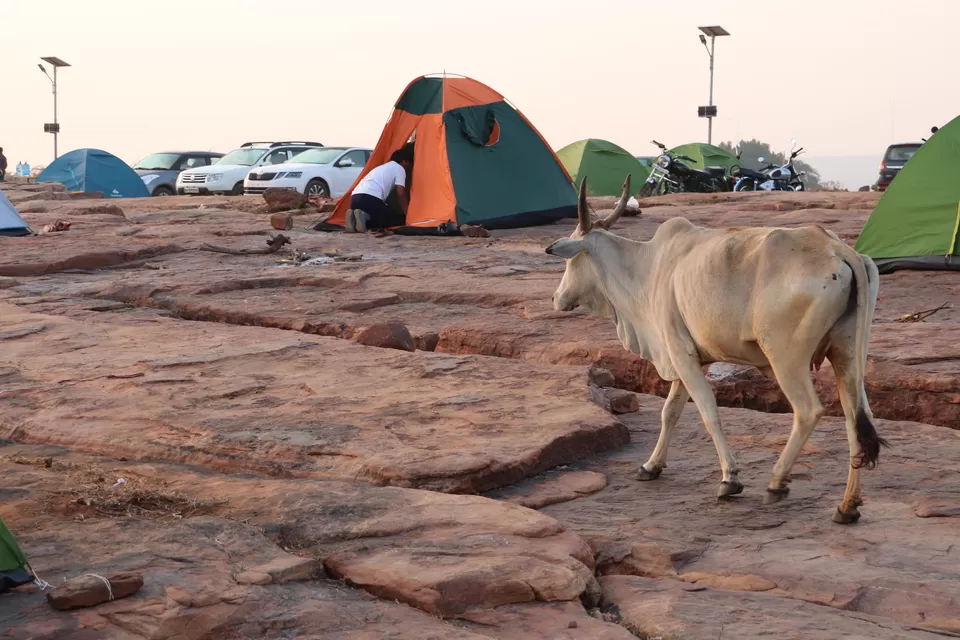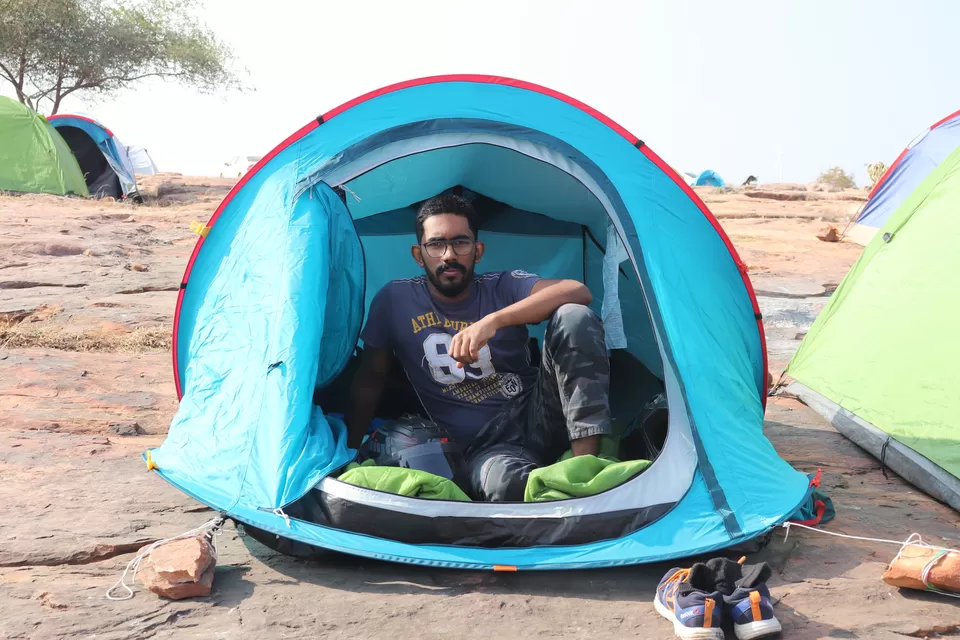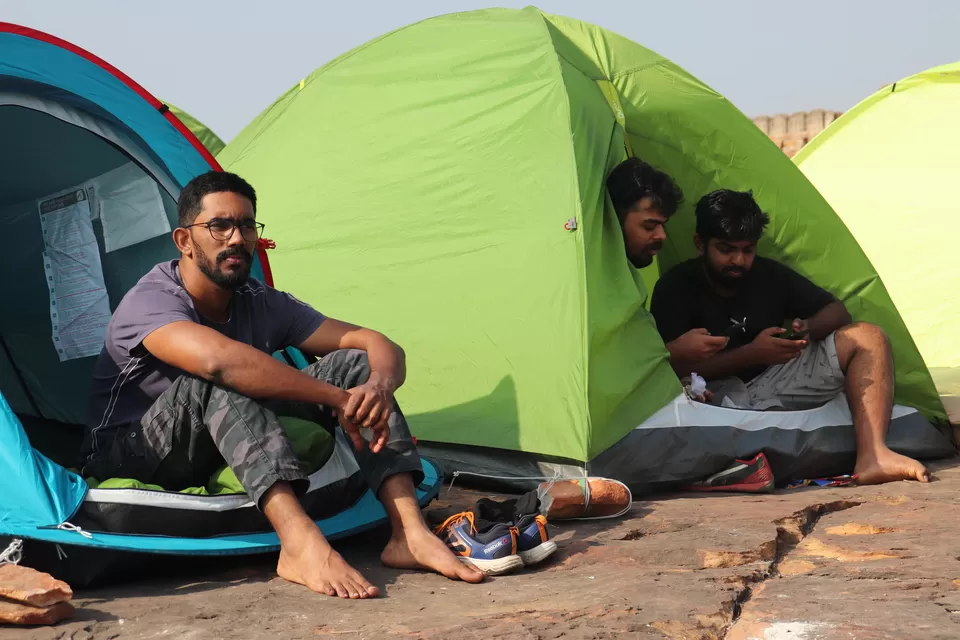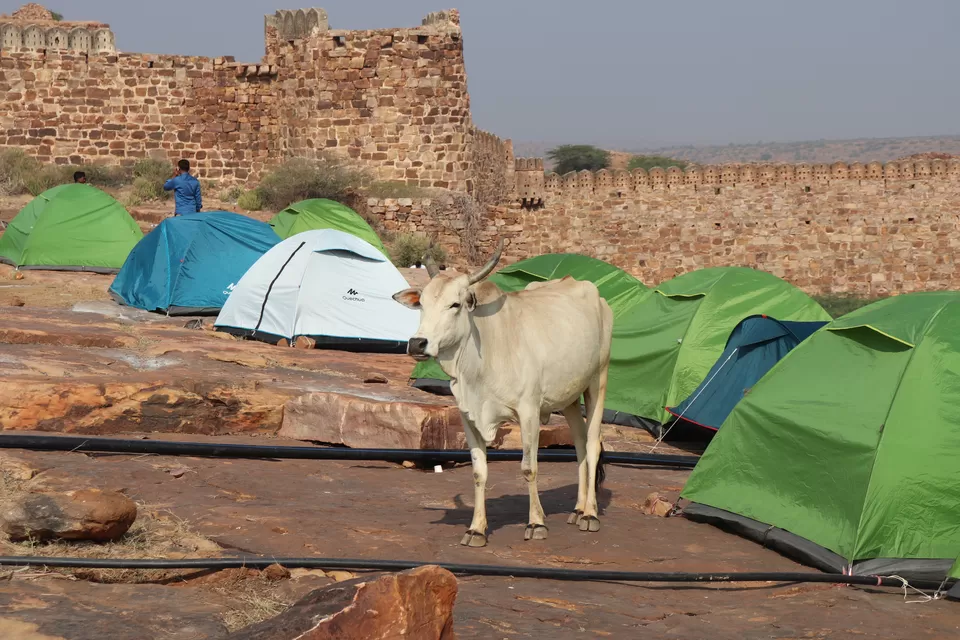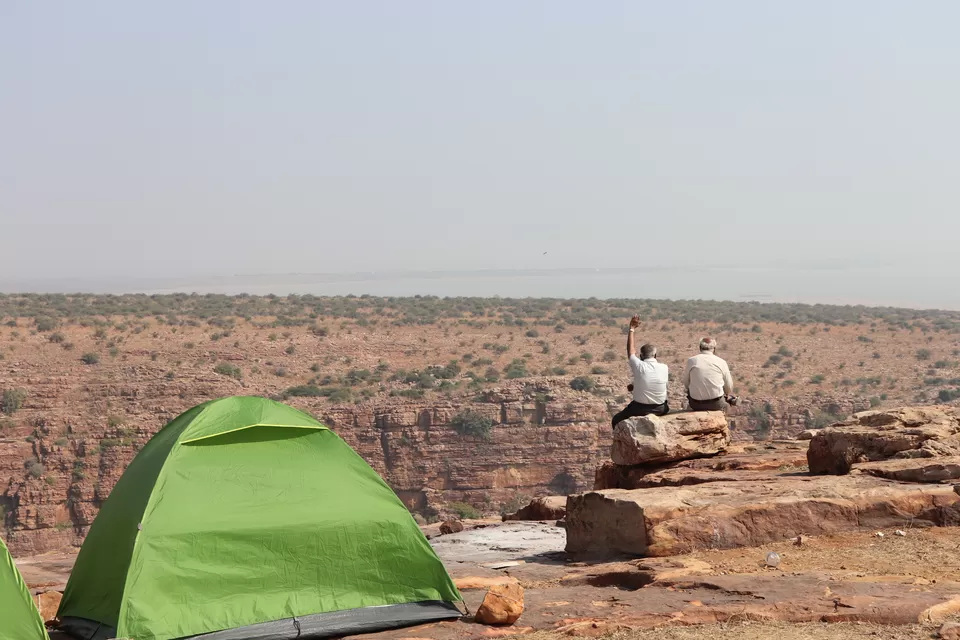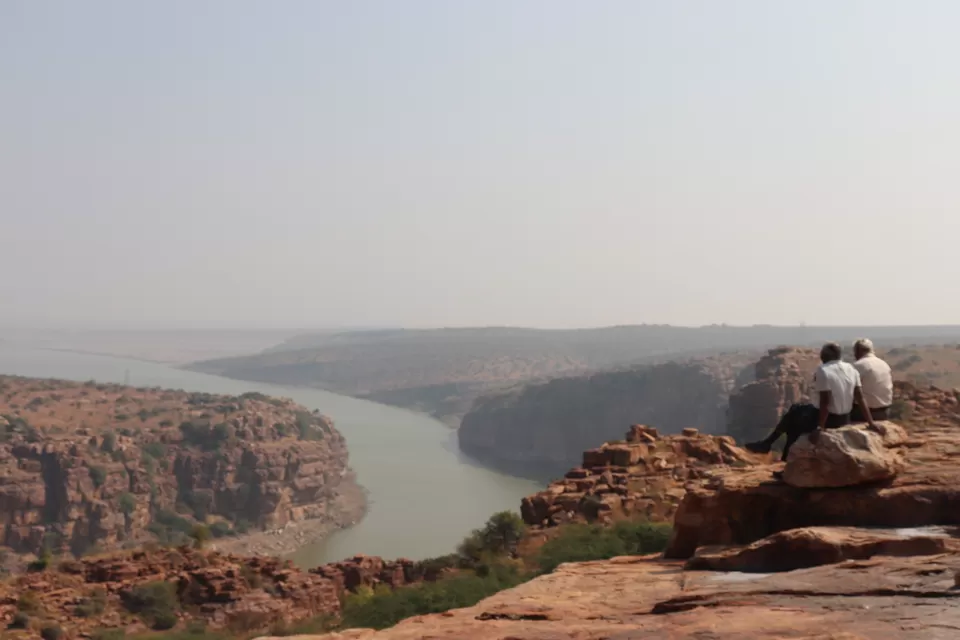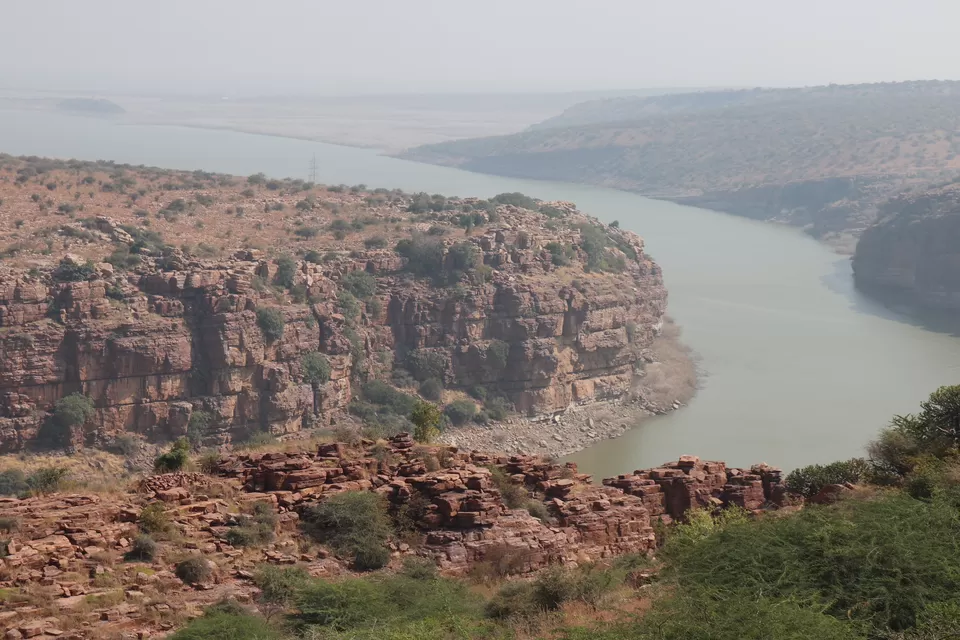 Around 8AM we started walking through the area to explore historical thing near Gandikota.
Then around 1PM we started drive back to Bangalore ,This time we took different route . That route has many nice view .