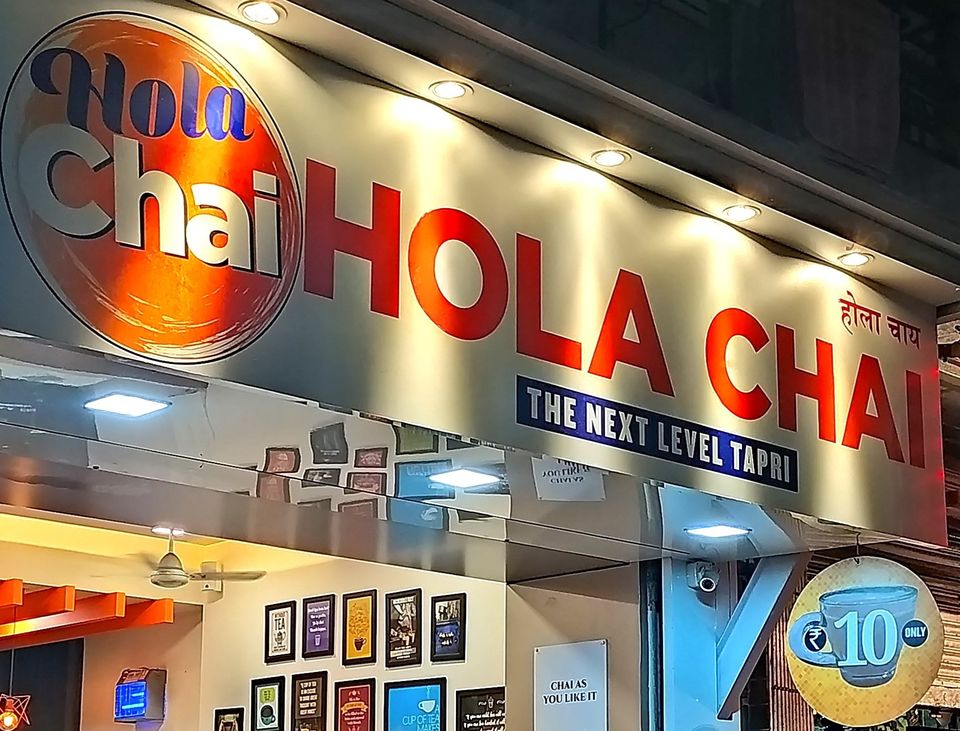 When was the last time you actually...enjoyed your Tea?
Well, you would probably not remember, as having Tea seems to be like a daily thing.
So come, let me take you to Tea of Mahim : Hola Chai - The Next Level Tapri.
Its a Tea experience, which you wont forget, and makes you flock to this place, time and again.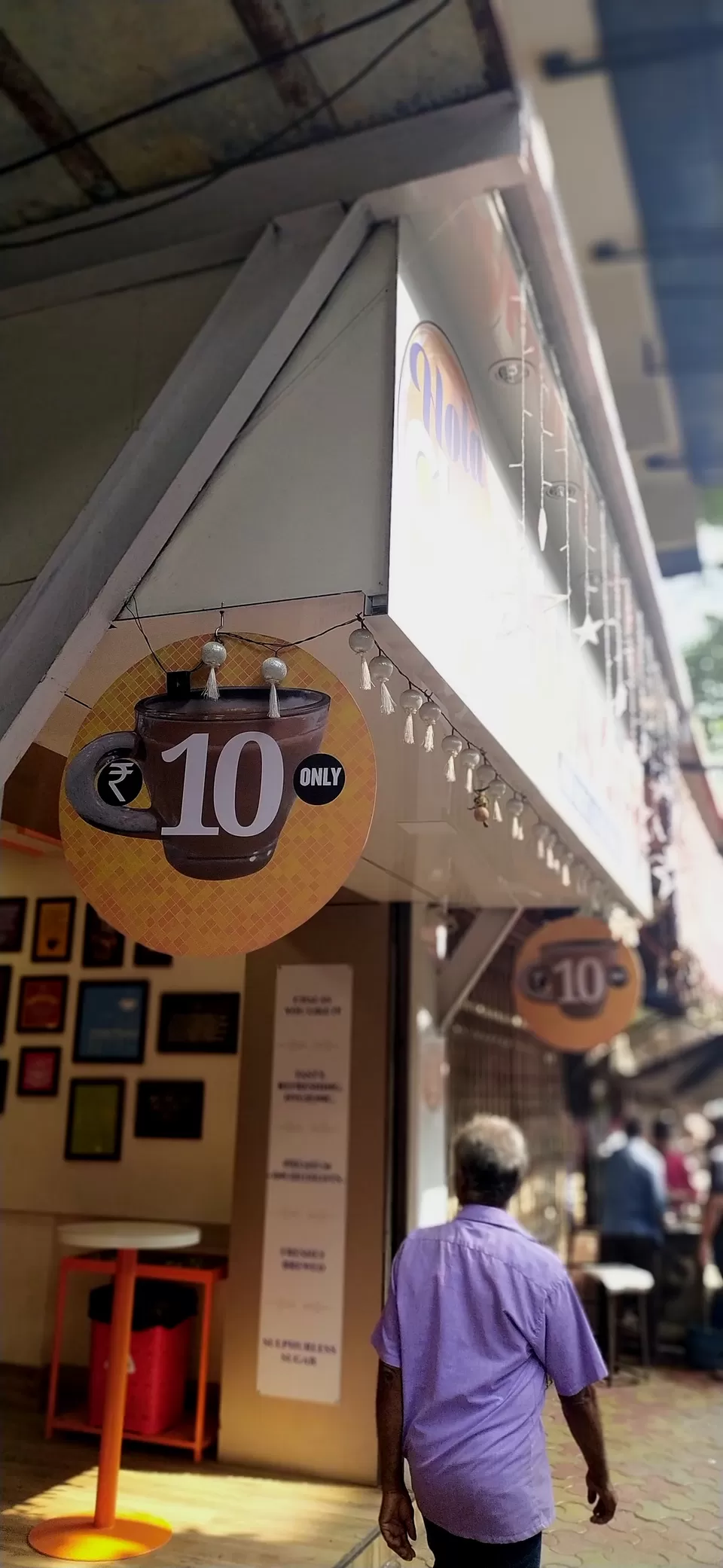 What is so different about having "Tea" here ??
An ideal Tea Tapri (Tapri : small tea vendor joint) is a big hit among the moving public like the office goers, college students, daily wagers, etc - You would just want to have a quick sip on your way.
Don't you wish to have your tea in a surreal way, if you are a connoisseur of food and beverages.?
You get this 'Tapri' experience here, in a modern, better sophisticated and a comfortable way.
Its a Tea joint, where you can sip your tea per your convenience, whether you wish to stand or bench yourself, with your friends and family.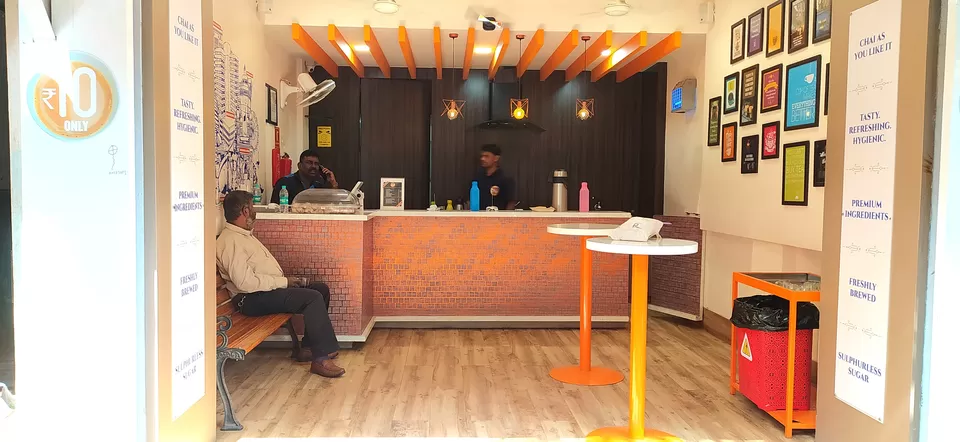 Tea would be expensive ???
Not at all ! The Tea is available with a fine starting price as that of a Tapri - Rs. 10/-
And more over, you have options to select from quite a variety, whether normal Tea or Chocolate, etc.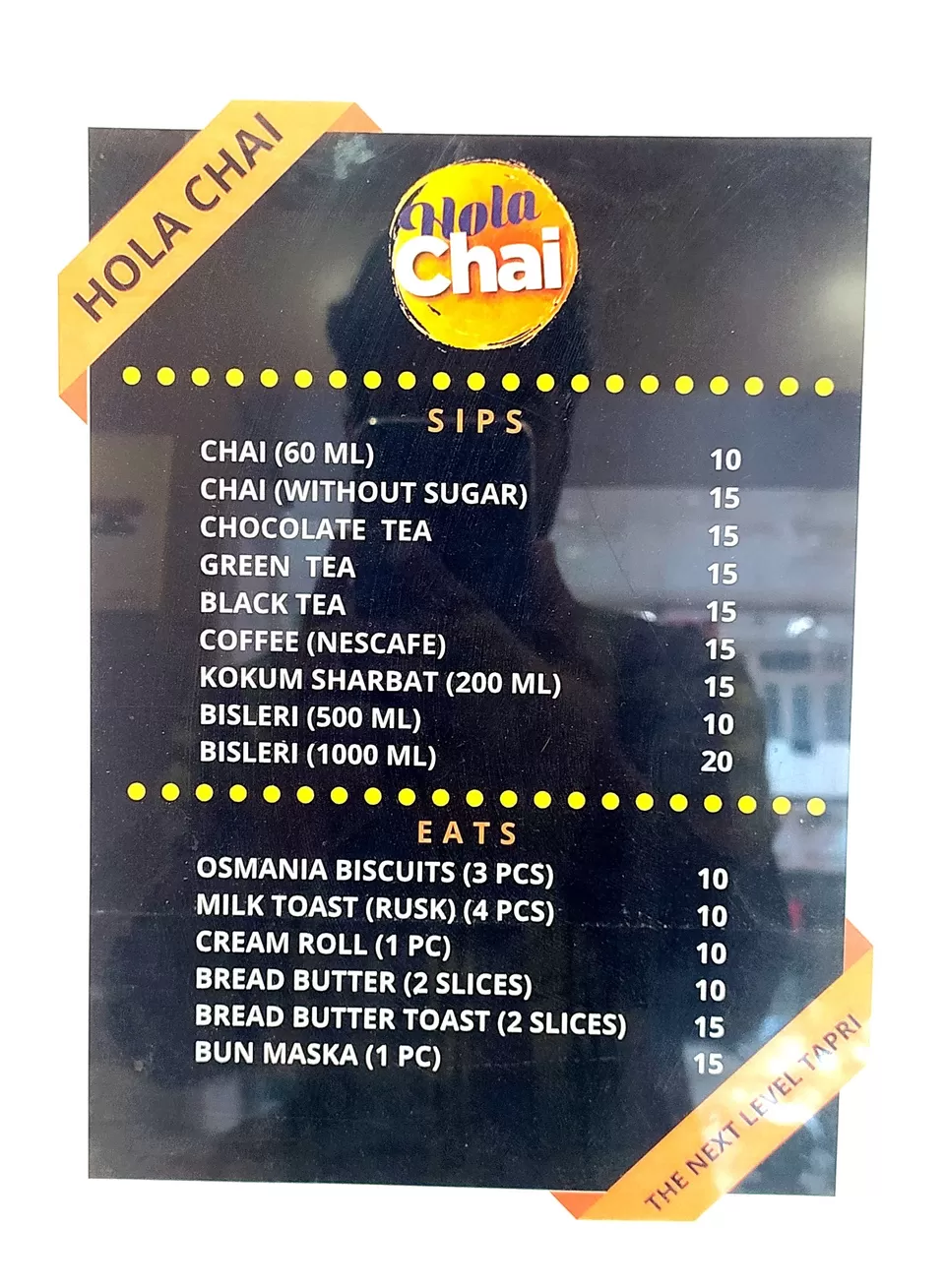 So whats so unique about this place ??
Your rich colored appropriately warm blended Tea is served in 60 ml glass cups, aesthetically appealing to any person who takes it, with a tray at a corner where you place your finished glasses.
Craving for Biscuits with your Tea? You can enjoy your tea with 3 Osmania biscuits @ Rs. 10. What can be heaven if not this ?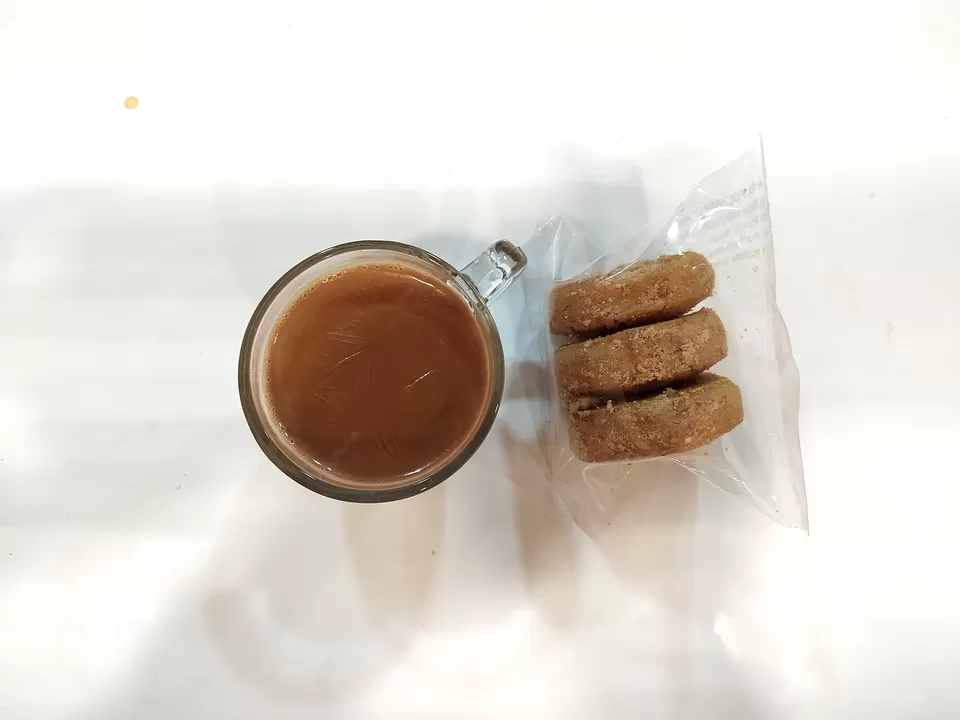 Almost all Tea blends served to you are available from the ideal home choice - Tata Premium, only the Green Tea is of Tetley, blended and poured to you from Milton containers.
The ambiance of this place, with its light, attractive and contrast combination pattern of colors, makes you feel that you are in a prime location - Mahim.
Take a look at the Graffiti art of Mahim on its Wall.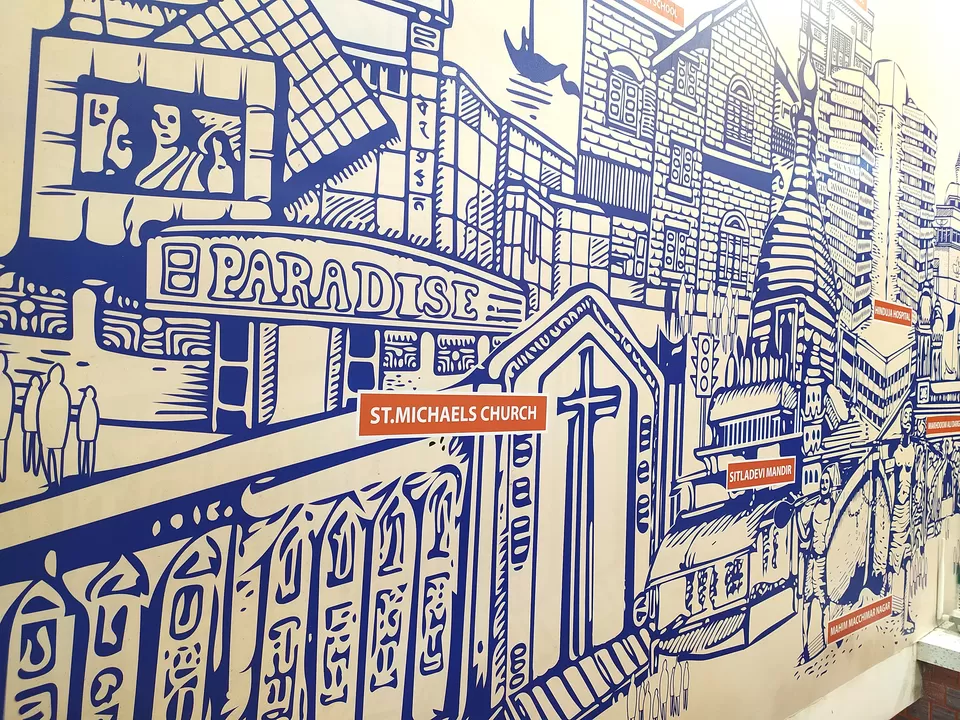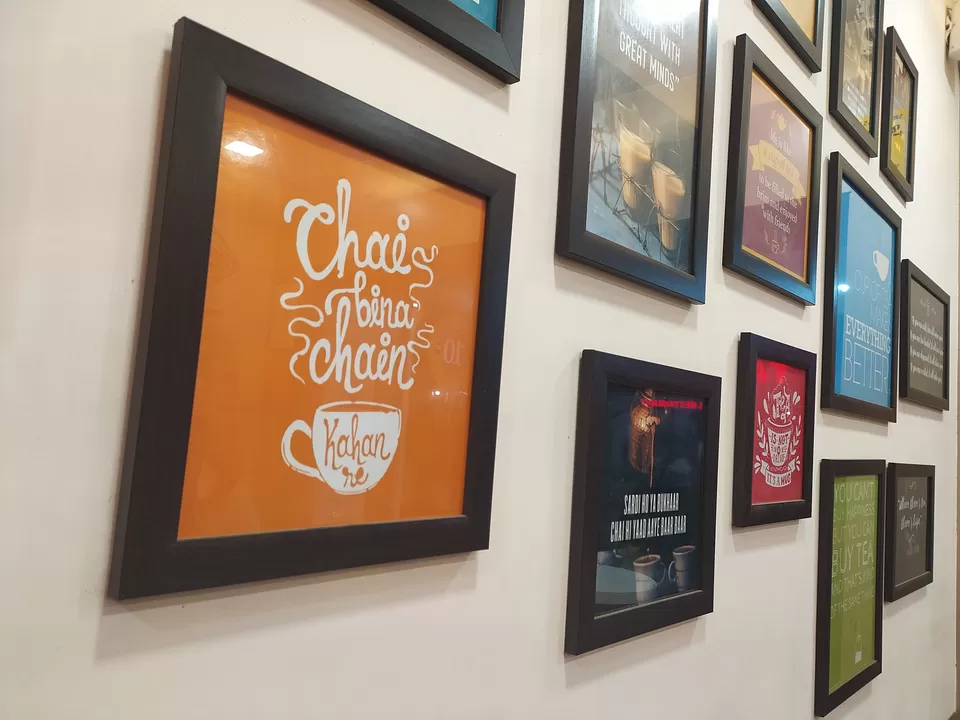 The flooring is made of vitrified tiles for your smooth shoes and moves.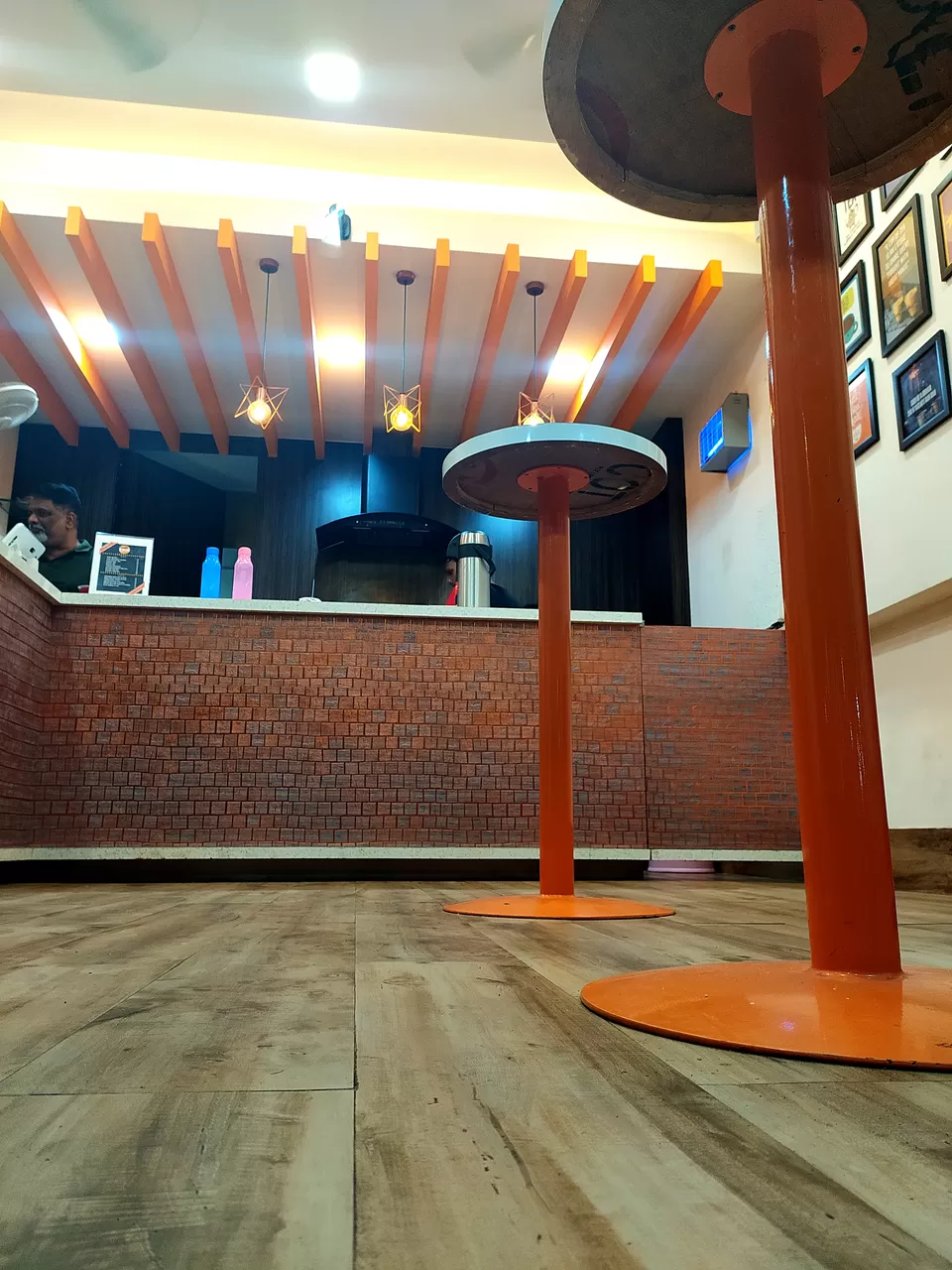 Its Eco-friendly to have induction heating system instead of gas stoves, plus a Chimney for the exhaust, making it appealing for the customers.
You would be lucky to enjoy soft light music during non peak hours, and you can go for another cup of tea.
There is a blue light to ward off the flies, and a small fan with the logo of Hola Chai as a Hologram.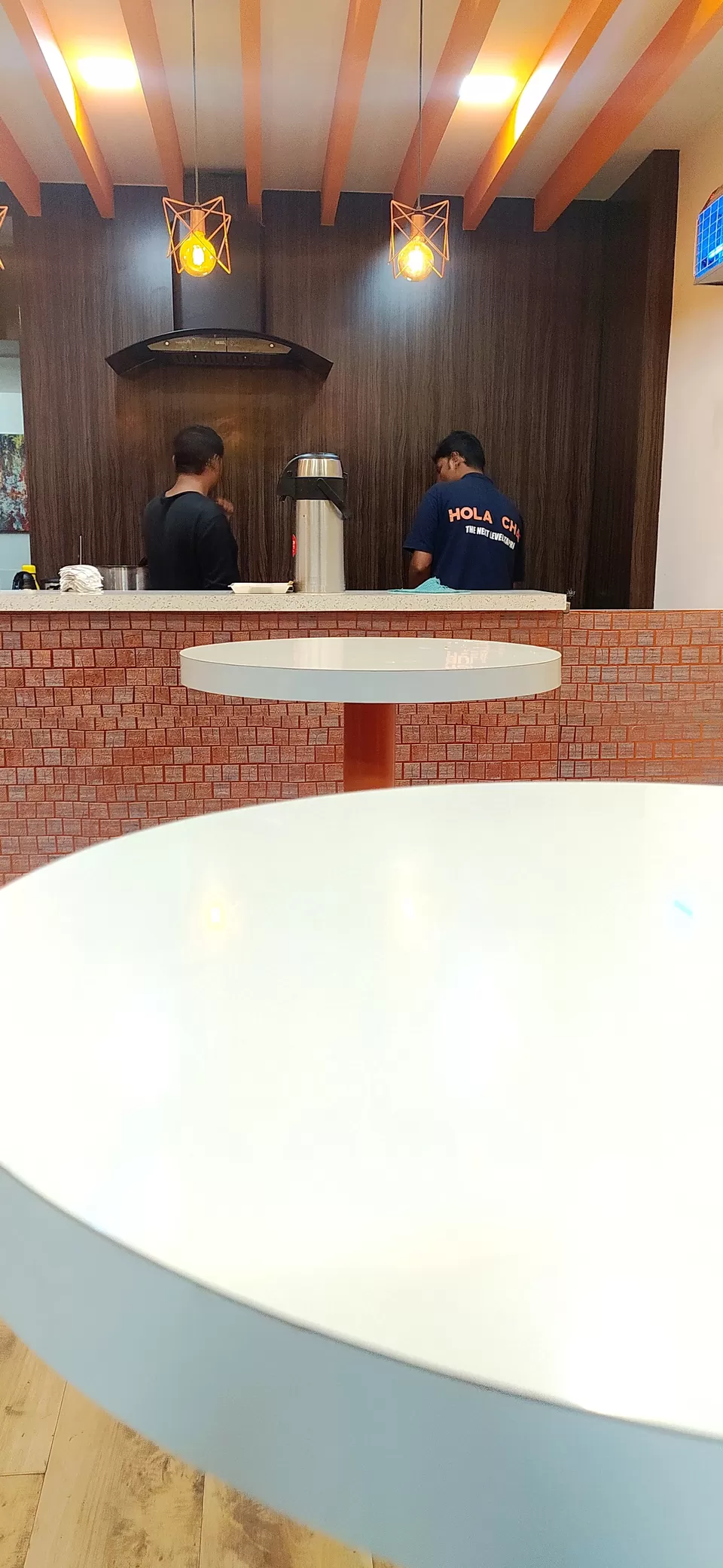 All said, The big question - is this place compliant to standards?
All tea products of this place are Fssai approved.
This place is fire compliant to the core, having fire extinguishers and a fire exit.
There is appropriate lighting per standards with big yellow light bulbs and white light.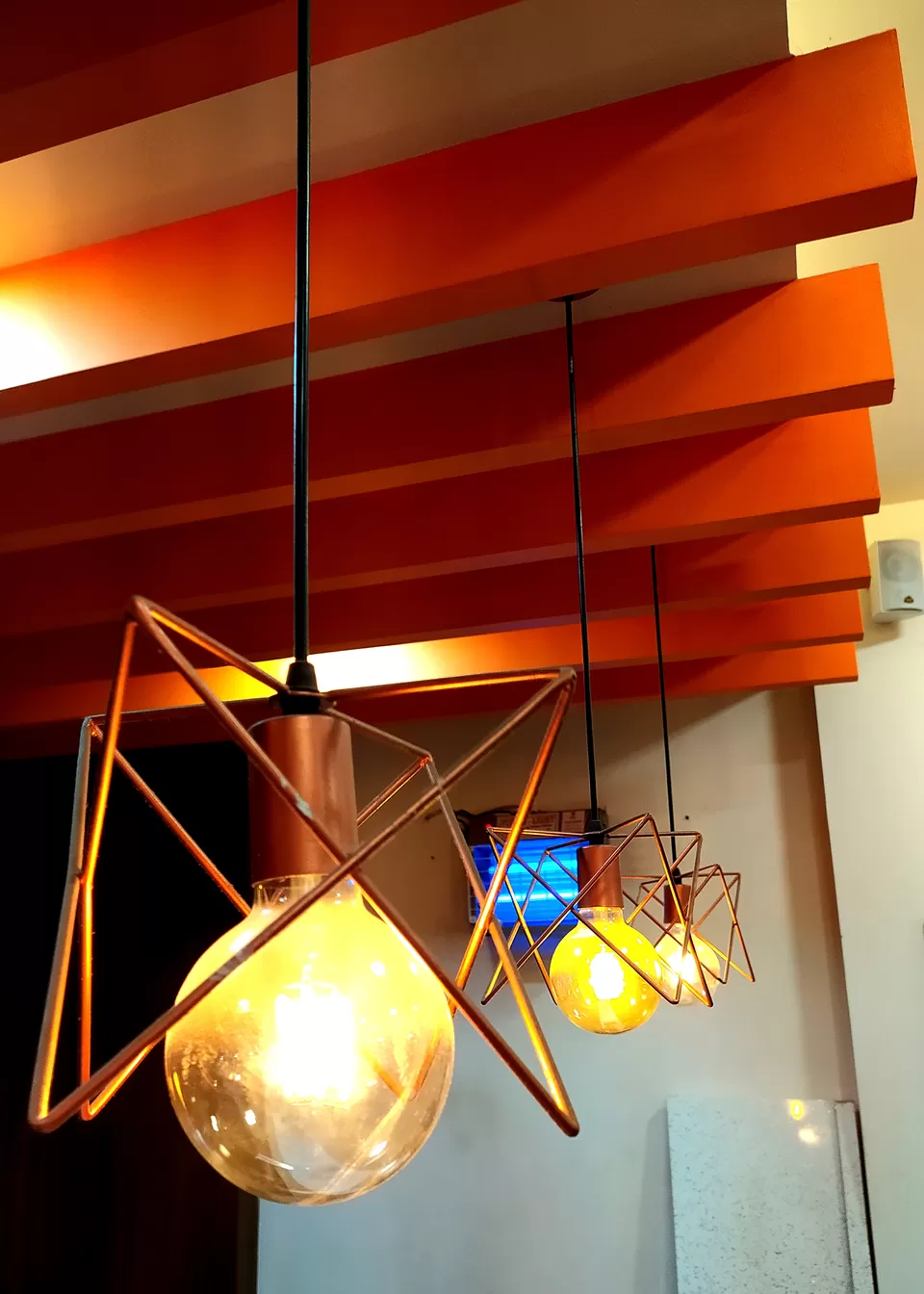 You might even want to fetch water?
No problem, purchase a mini Bisleri to quench your thirst.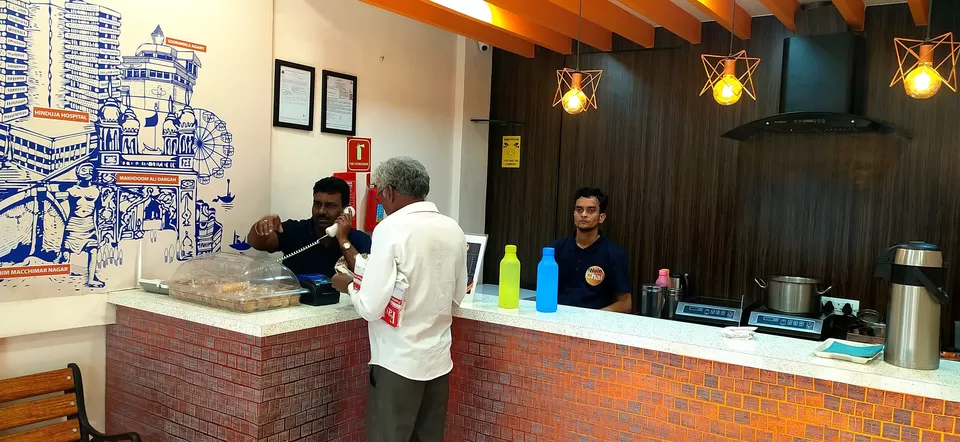 You will also be more than welcomed by the Staff headed by Mr. Surendra, and the Owner, Mr. Hitendra Borkar.
With his sharp wit, and keen sense to make a difference, keeping in mind the factor 'Customer is King', Hola Chai has proved to be more than a concept by Mr. Hitendra Borkar.
To tell you a bit about him, Mr. Hitendra Borkar happens to be a former Associate Vice President of Facilities & Administration, with TATA AIG.
After his long service with the company, he decided to make something better for the common man, and that exactly reflects by way of having established a Tea Joint - Hola Chai in a modern way to cater the potential public.
What more do you want from a Tea joint serving you hot piping Tea ?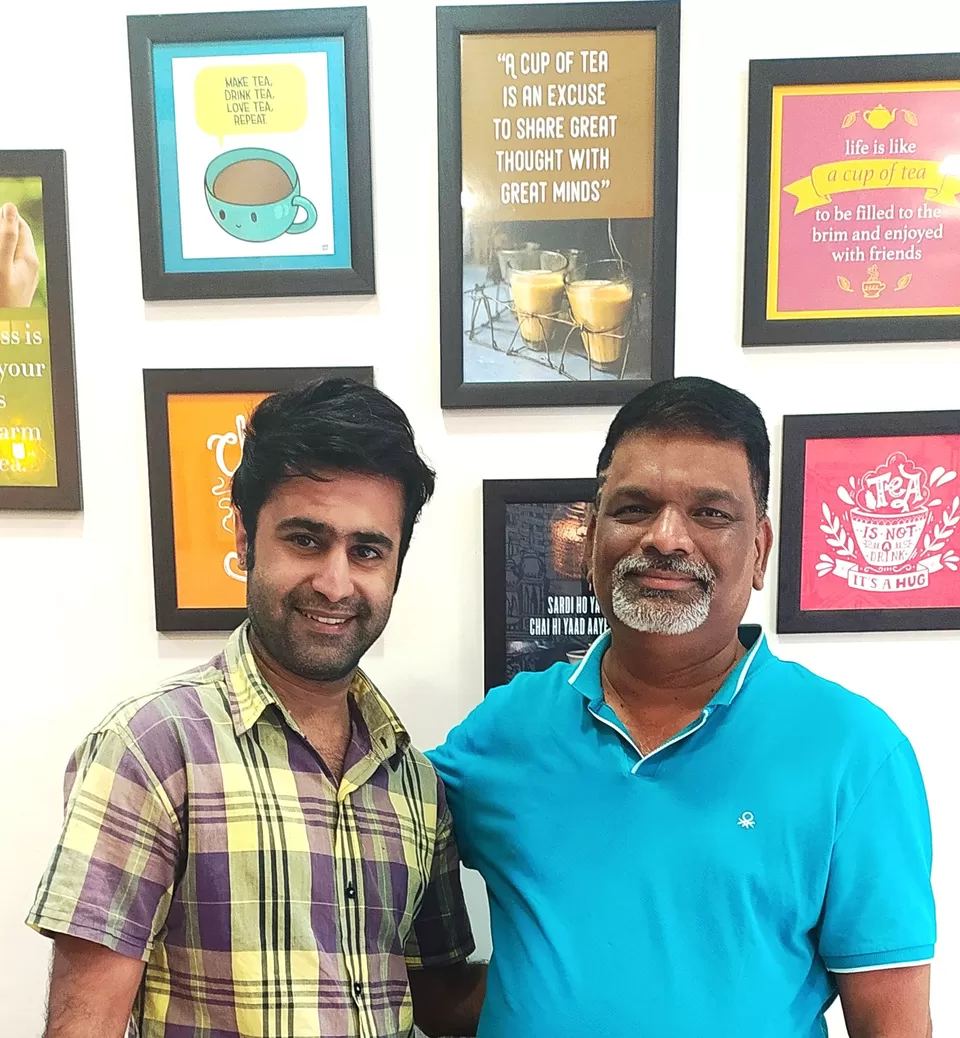 Next time you come to Mahim, just cross over the road from the railway station to Mahim west, and there is your Hola Chai !