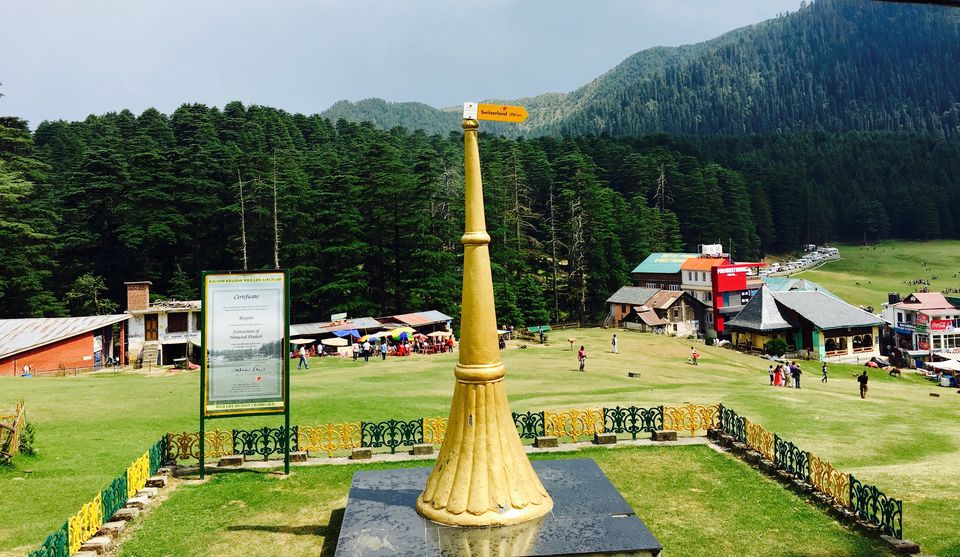 There is one place every one dreamt of and wish to see once in life is Switzerland,the wonderland for every travellers round the globe but not everybody made it to Switzerland may be it is our busy life, not fit in budget or any other circumstances that did not help make plan.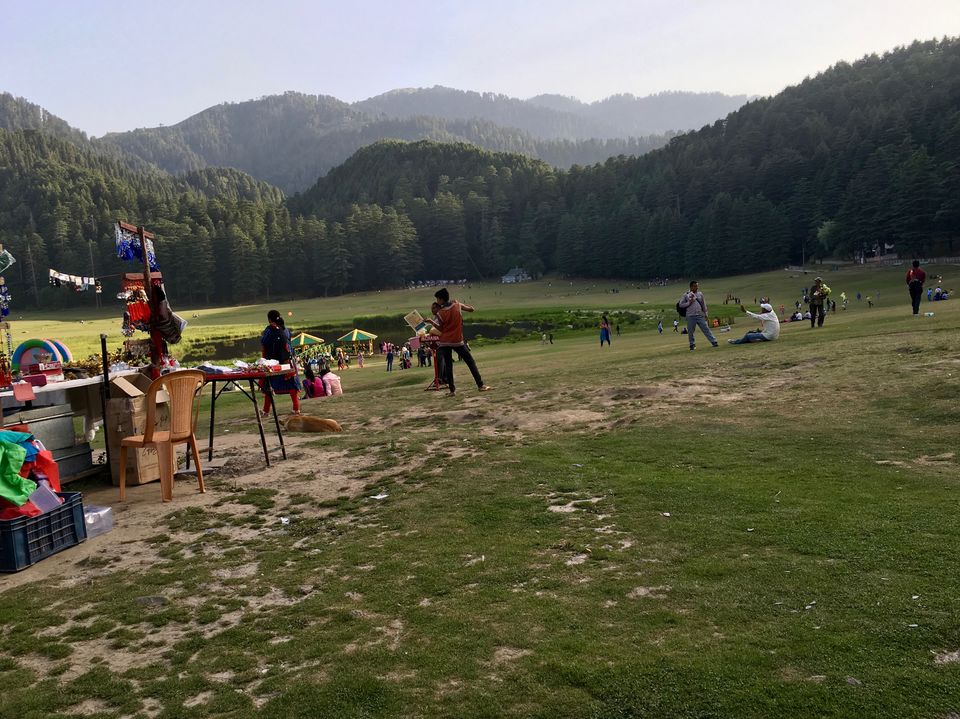 You now no need to worry if you couldn't make it you can still enjoy the same landscape in our own country India,Yes! that can be reached easily within budget and time round the year.Khajjiar,a small hill station of Himachal Pradesh at the altitude of 6550 feet in the district of Chamba located 24 kilometres from Dalhousie shares same topographical image among 160 other places in world with Switzerland is a small plateau with a beautiful lake covered by weeds in the centre overlooked by Dhauladhar range of Himalayas surrounded by green meadows and thick pine forests adding to its beauty.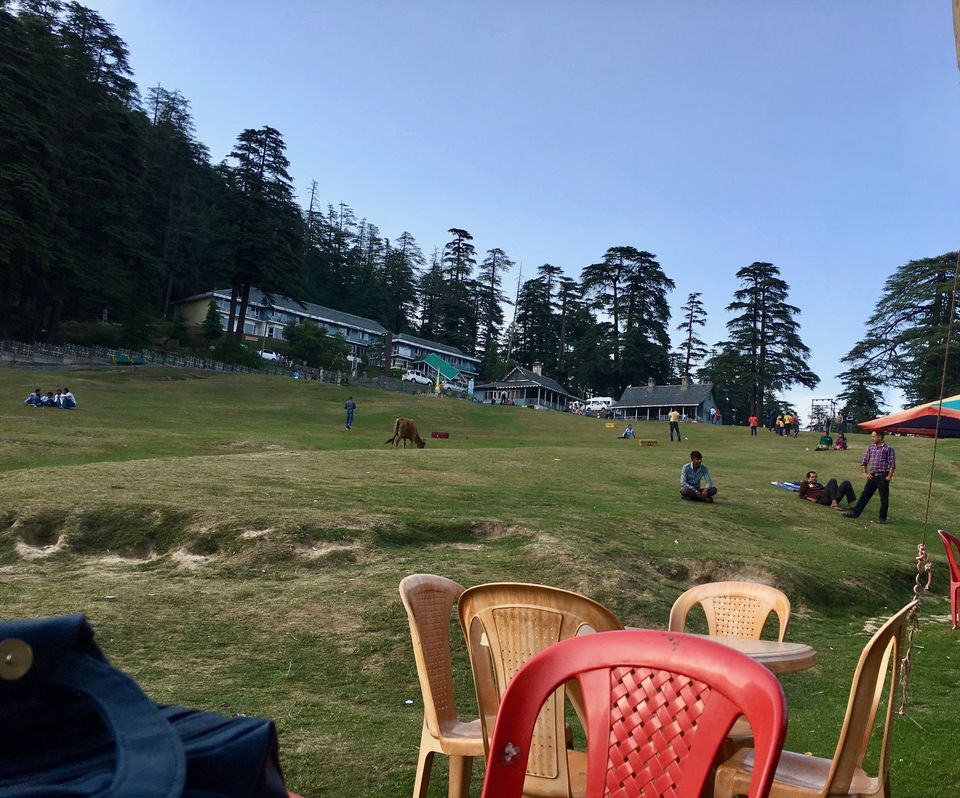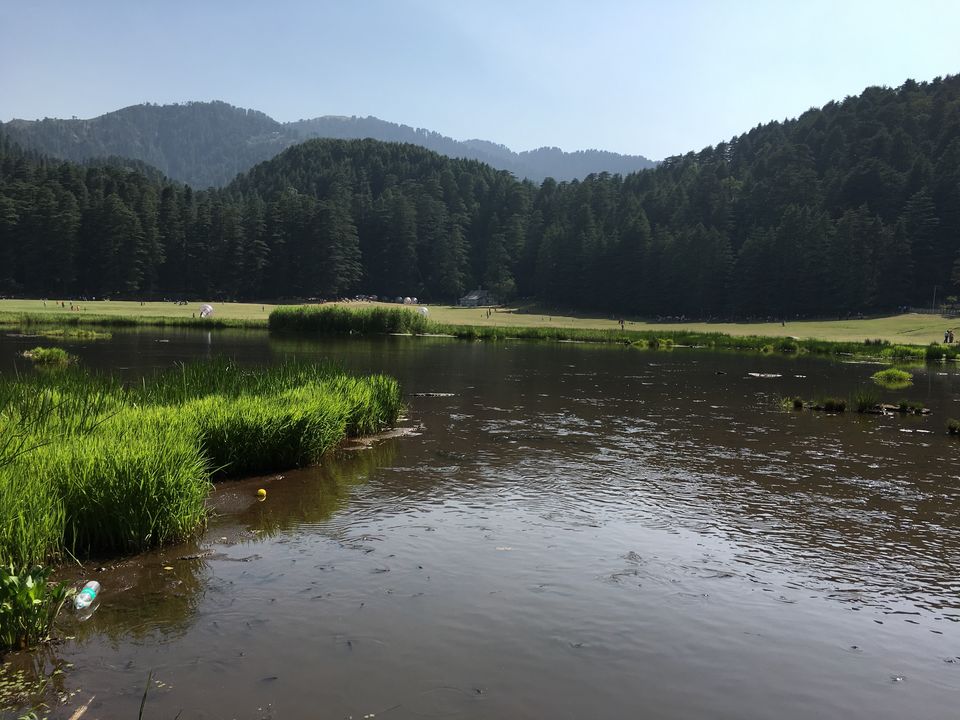 The mesmerising leaves you stunned once you are here and look at this amazing valley which is no less than Switzerland,it inspires and influence many Kingdoms as Rajputs,Mughals in past by its picturesque presence.it has unique and rare combination of forest, pasture and lake.when i reached Khajjiar it was drizzling but it stops after minute thats how fast and frequent weather changes in mountains.it got its fame as Mini Switzerland on world map when a Swiss Viceroy recognised it in 1992 and put the famous yellow Switzerland sign board showing distance of 6194 from Khajjiar to Berne, the Swiss capital.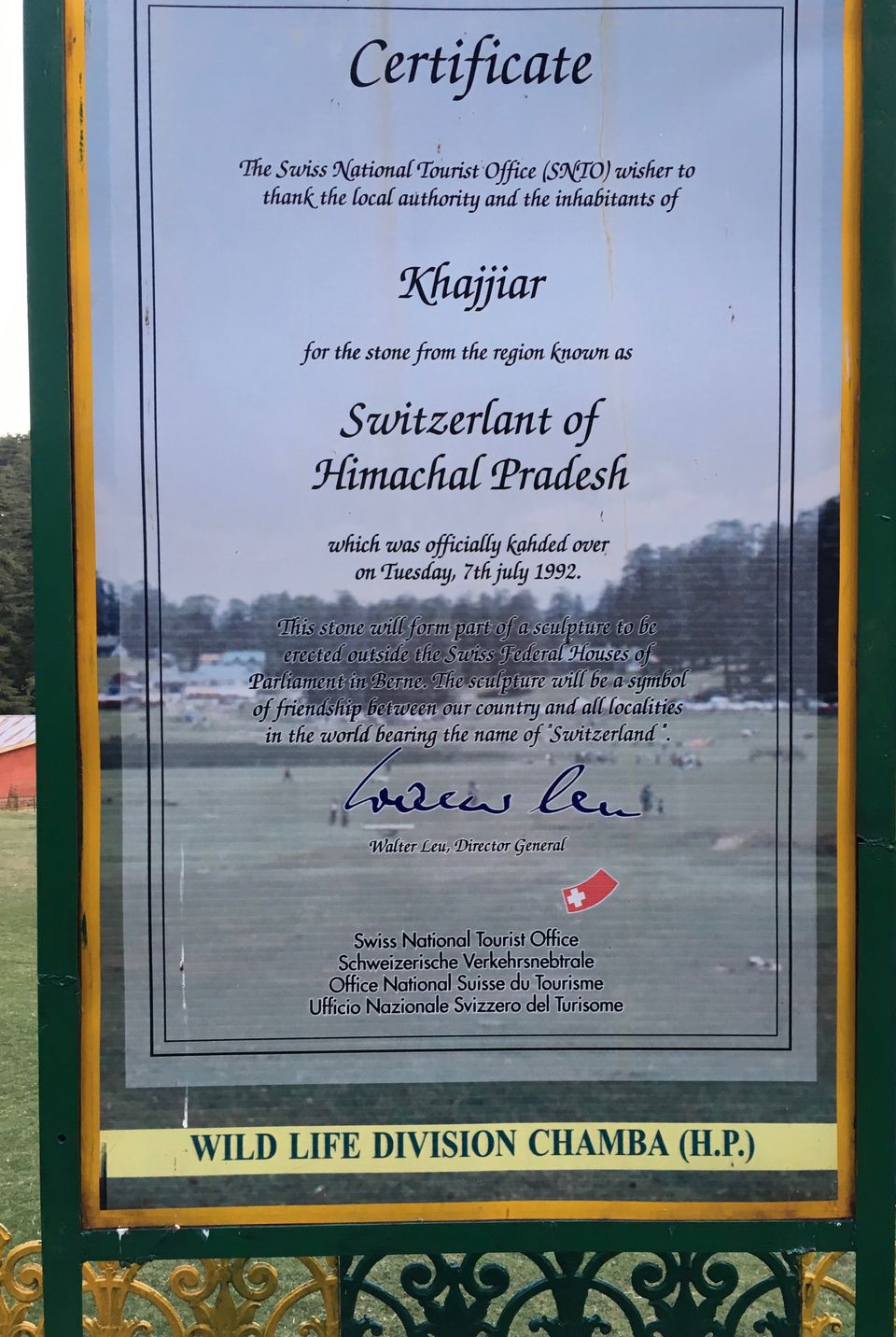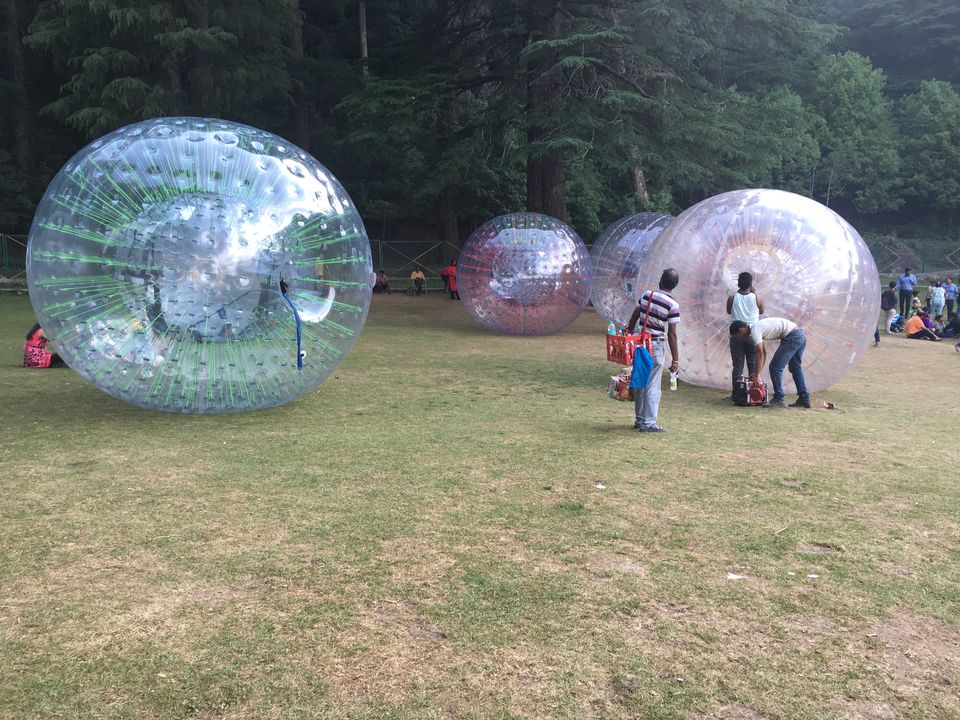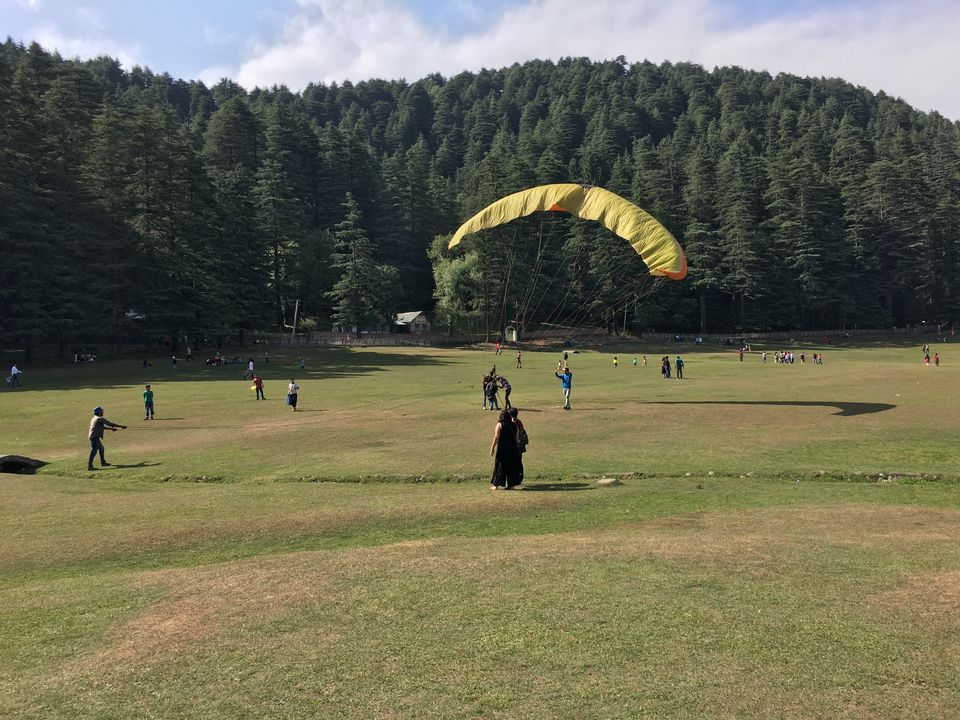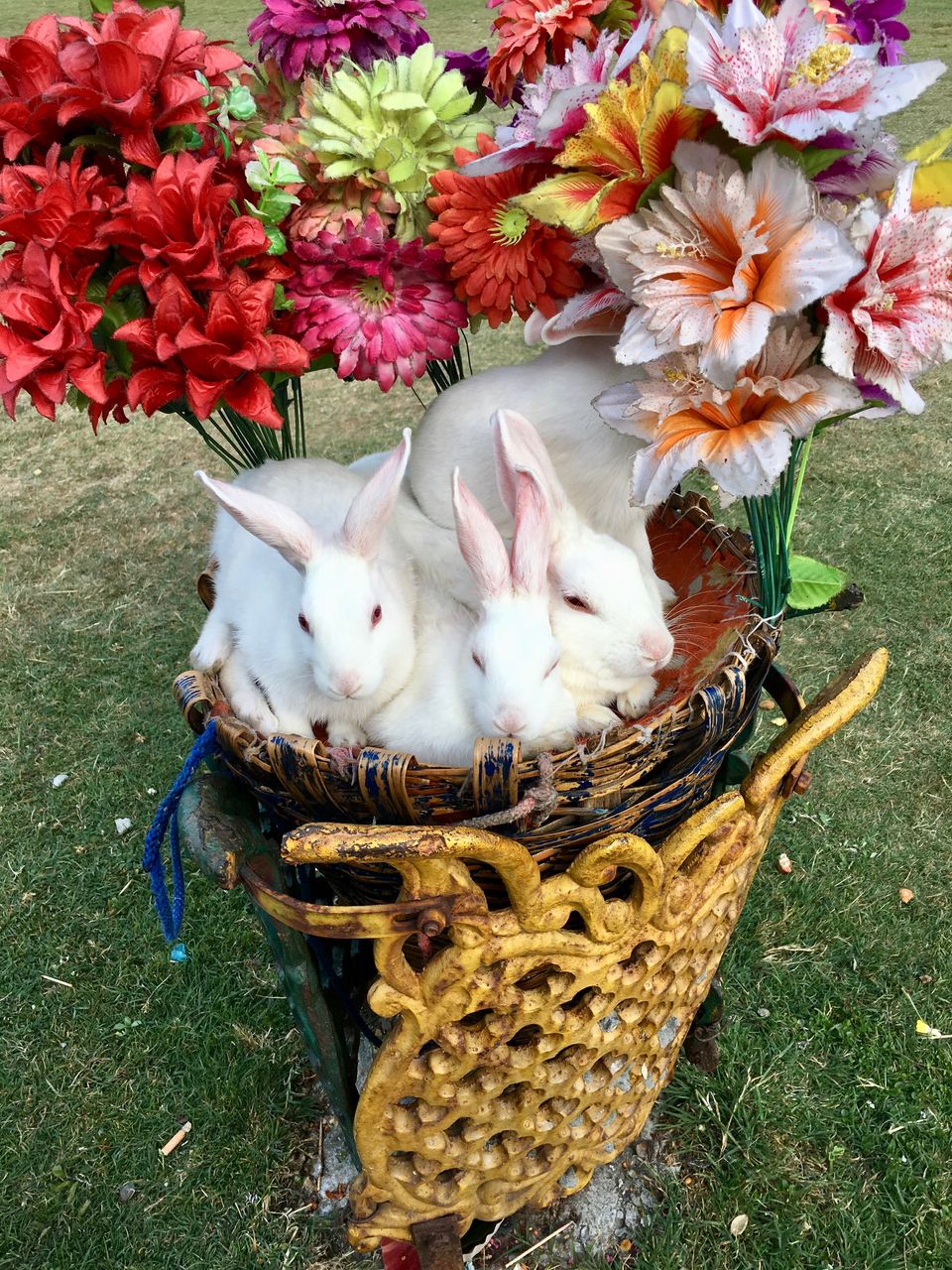 Perfect day tour from Dalhousie or alternatively you could stay at Khajjiar for a peaceful rejuvenation as this place is pretty calm and best enjoyed if you love solitary otherwise it will be boring so a day trip is enough to explore with friends and family.there is a cottage in the lap of valley for stay but cost more ,few hotels and guest rooms are available from the HP tourism and local vendors.if you are looking for some adventure the this place has some to offer such as Horse riding around the valley,zorbing and other sport mostly enjoyed by the kids, paragliding etc.having tea and maggi i took a long and stroll along pathway in and around the valley and in to deep forests of Kalatop Khajjiar Sanctuary which was drop dead quiet with birds chirping on pine trees,took photographs to make it a lifetime memory.many of tourists love posing with innocent snow rabbit to make pictures more interesting. i sat there for hours and laid down watching travellers activities, animals grazing wide green bed of pasture and soaking spectacular views of lush green valley,soaring pine trees all over with snow capped Dhauladhar at the backdrop.