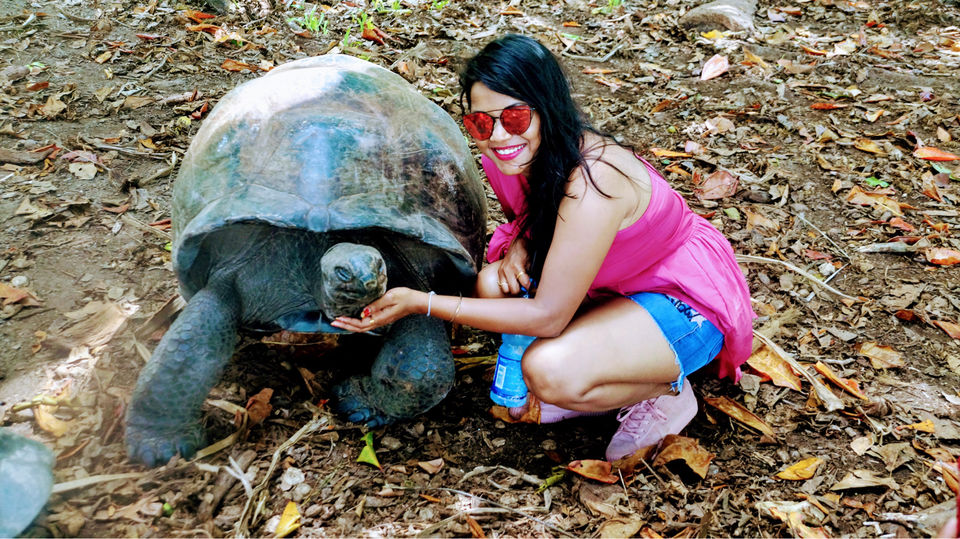 She is not the prettiest of creatures, still cute. Tougher shell but gentle soul. Introvert but blends well with surroundings. She likes to win but at her own pace. Not talking about myself (wink), but tortoises!
Curieuse island the land of tortoises is a small granitic island of Seychelles close to Praslin. Approx 250 years back this island was set to fire to grow the endemic plant, Coco de mer- national fruit of Seychelles. However, it killed various other species of plants. Remnants of the fire can be found even today at few places. Later it was decided to be made as land of tortoises. From there on thousands of terrorists visit this island everyday.
Transport:
You can take motor boats from different places of Praslin to this place. We took the excursion from our hotel at Praslin, Le Domaine de La Reserve! Excursion to Curieuse island through st Pierre island.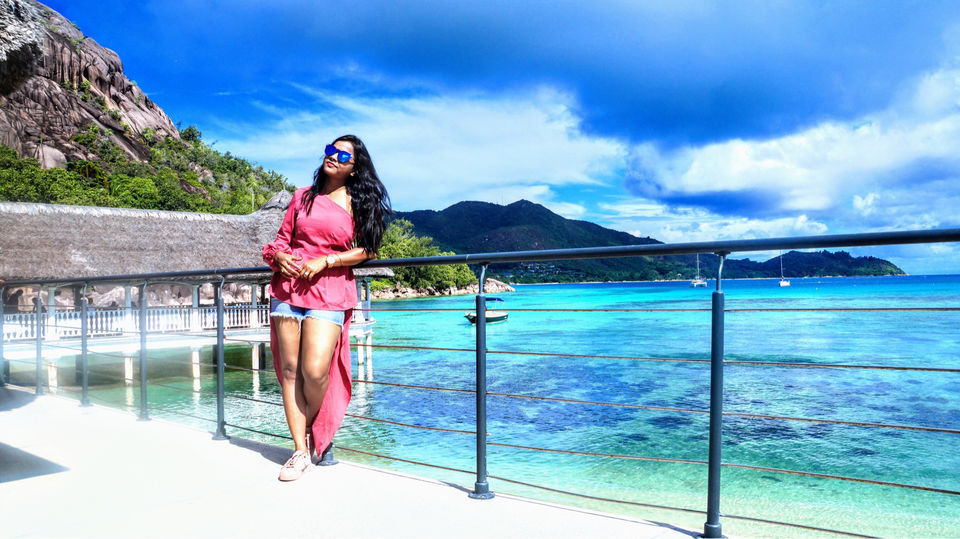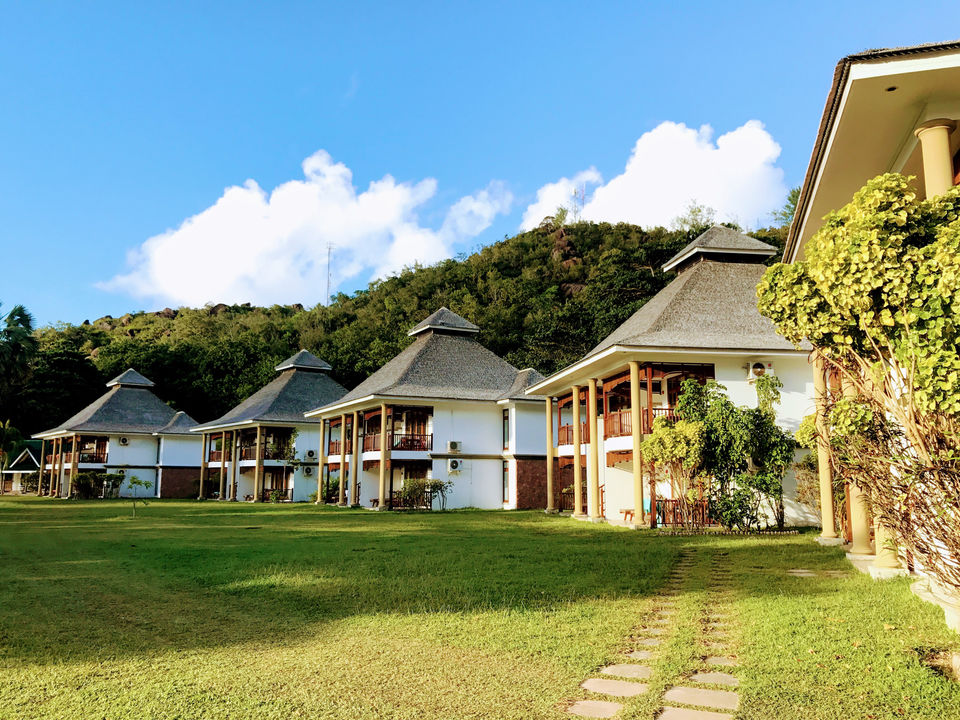 We had our breakfast, collected snorkelling equipments from the hotel and got up the boat. The more and more you go inside the water the bluer the view becomes. With the motors chuckling with water, the droplets sprinkling on face, the pallets of blue in front of our eyes. I had started painting this 3D view to 2D in my mind (I love painting)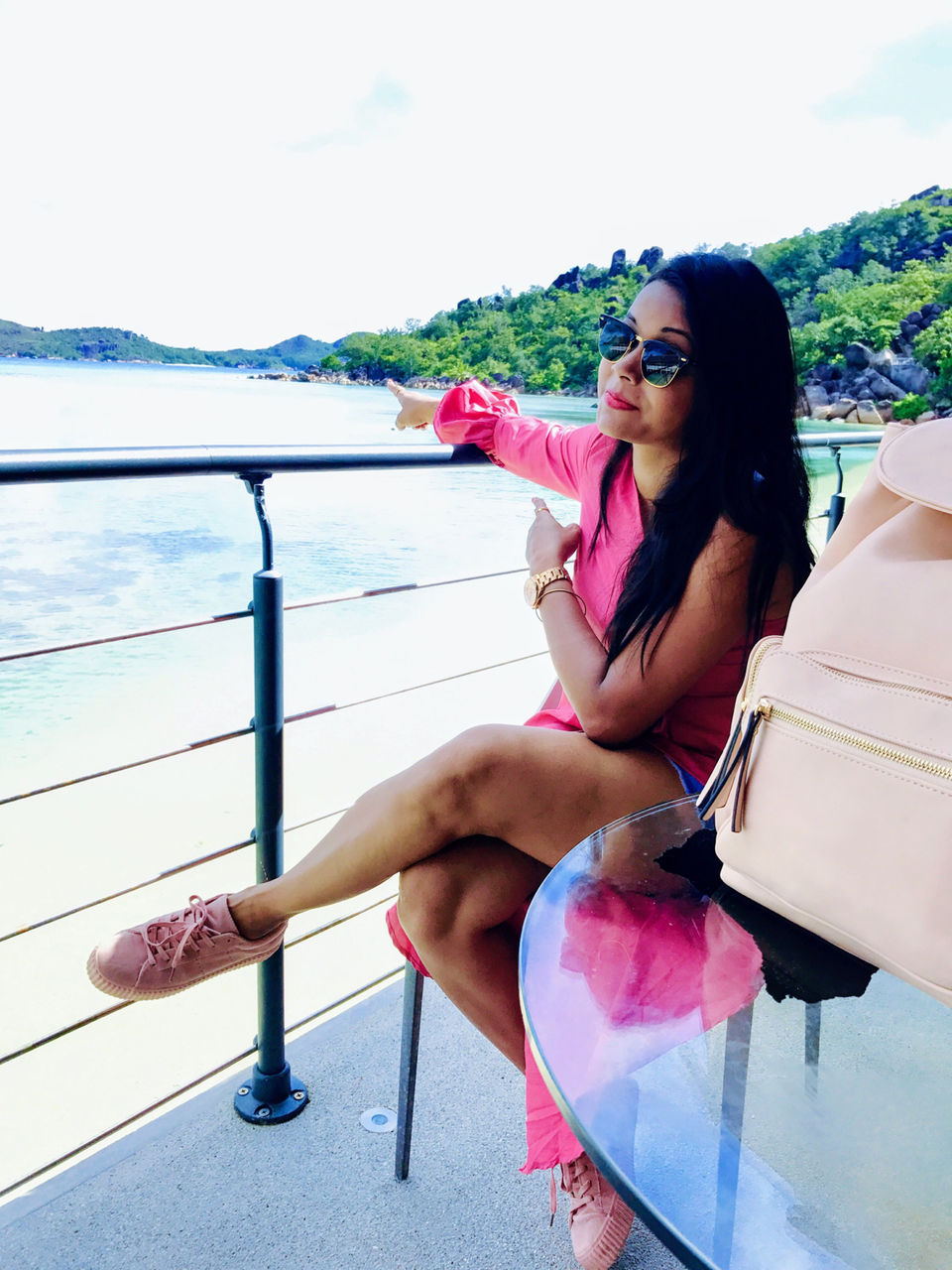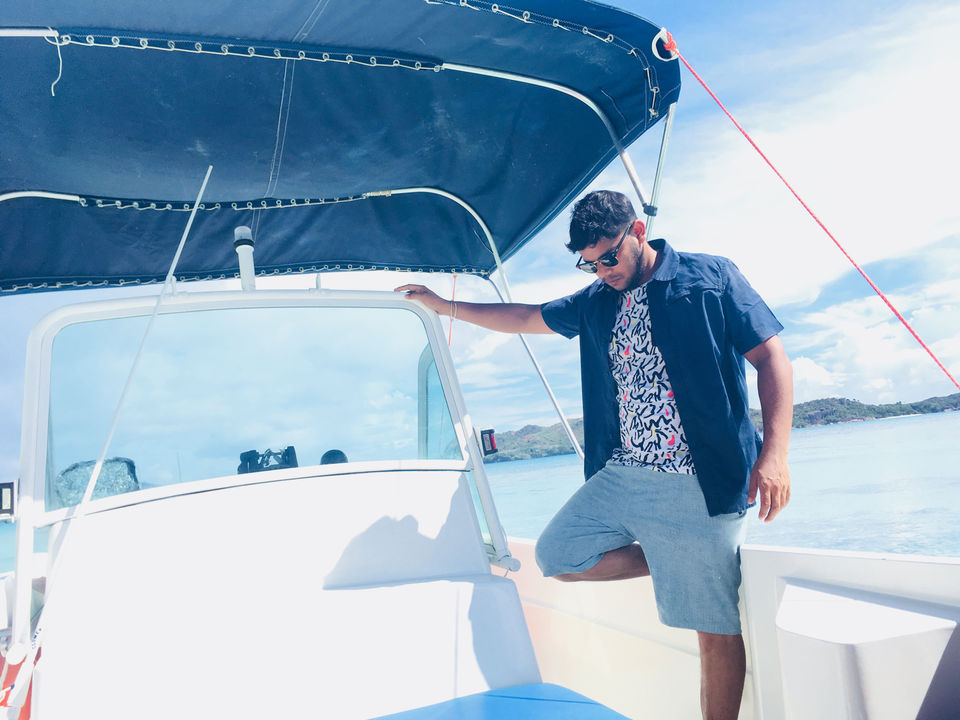 After a while the driver made us stop not near the shore but middle of the sea where we can explore different species of aqua animals. I did not know swimming so I could not go far to explore still I did saw a lot of colourful fishes. Others saw turtles, octopus, starfishes & what not. I felt like a fish that day having other fishes swimming by my side .
Then we curious minds started our tour to Curieuse island. By the time the completely wet us started getting dried, it started drizzling (huh). The Rocky Mountains, white sand beaches and the never seen before Aldabra tortoises made our tour an excited one.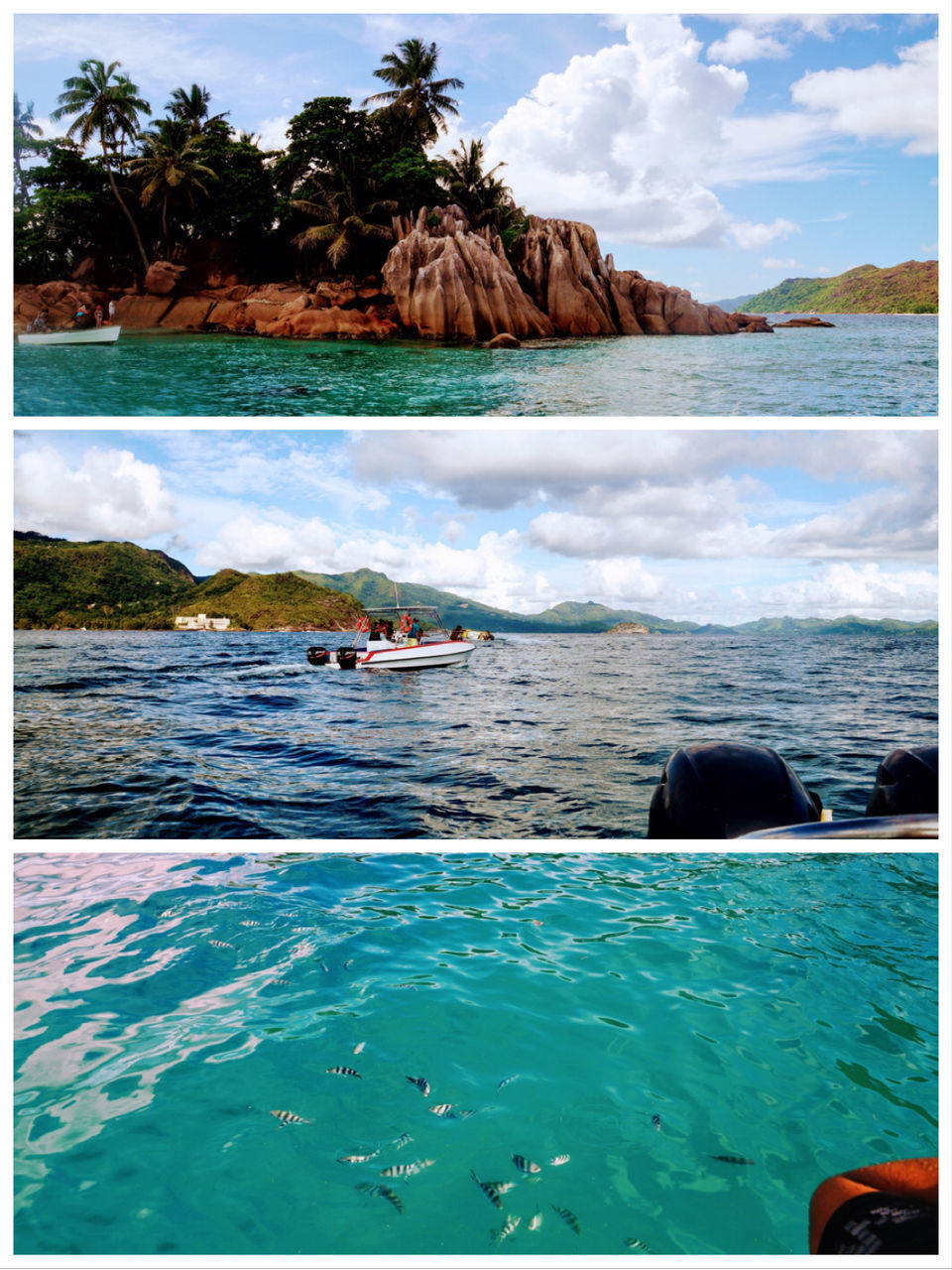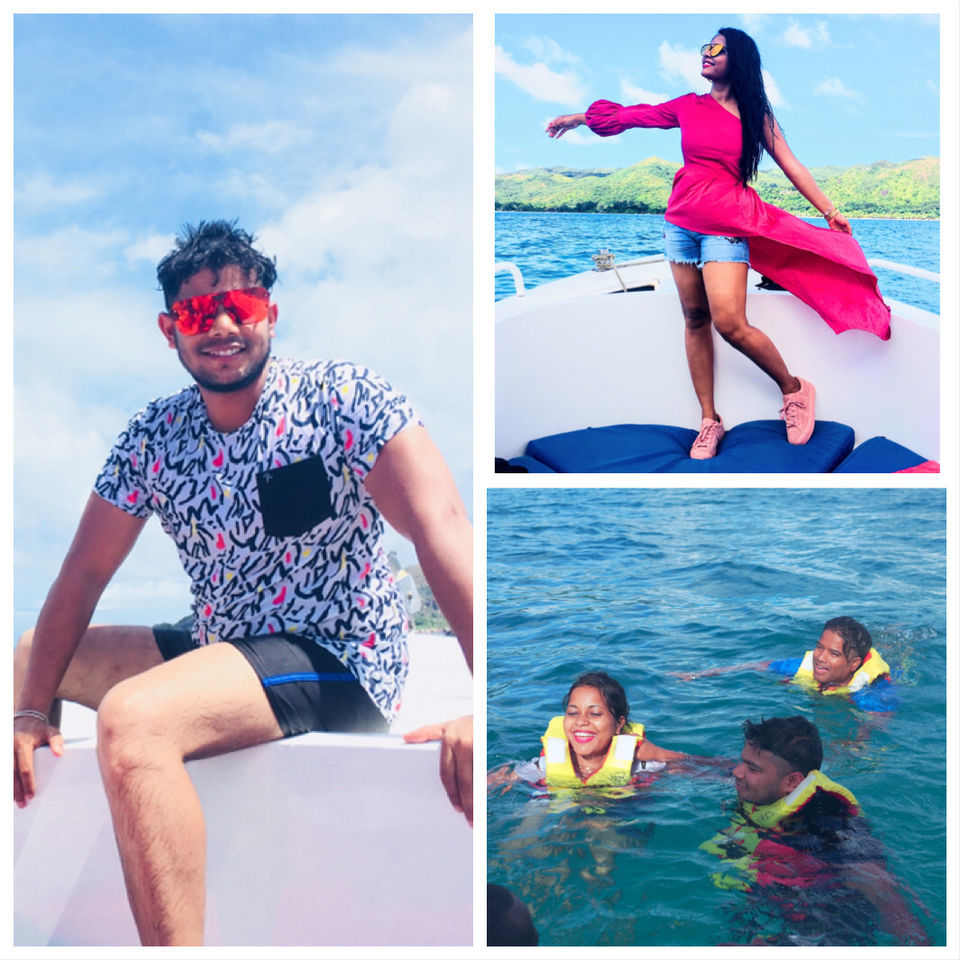 Our guide made us visit the place in curieuse island where the small tortoises are grown until they become 5 years of age. Then we moved to explore the island. The whole island can be covered by walking with a small trail to hike around. The best part of this island is that the tortoises roam around like humans.
Do you love animals?? I absolutely love (like Loooooooove) animals.we don't see such animals roaming around freely everywhere. Isn't it ? Obviously, I got damn excited looking at these and went close to them. Tried to pamper them on their neck and these shy Aldabra tortoises became my buddies.
Especially when I saw these fellas showing love to me and hiding from others, I got overwhelmed, kissed them, sat on top of them to get captured, made them wear my Rayban, eat grass and much more. The ultimate thing happened after a while when some security people came announcing that 'sitting on tortoises are not allowed, anyone who is seen doing this will be punished'. What would have been your reaction and action at that moment when you have just broken a rule in an unknown island of an unknown country with no clue of what you just did?
Let me know your view in comments section.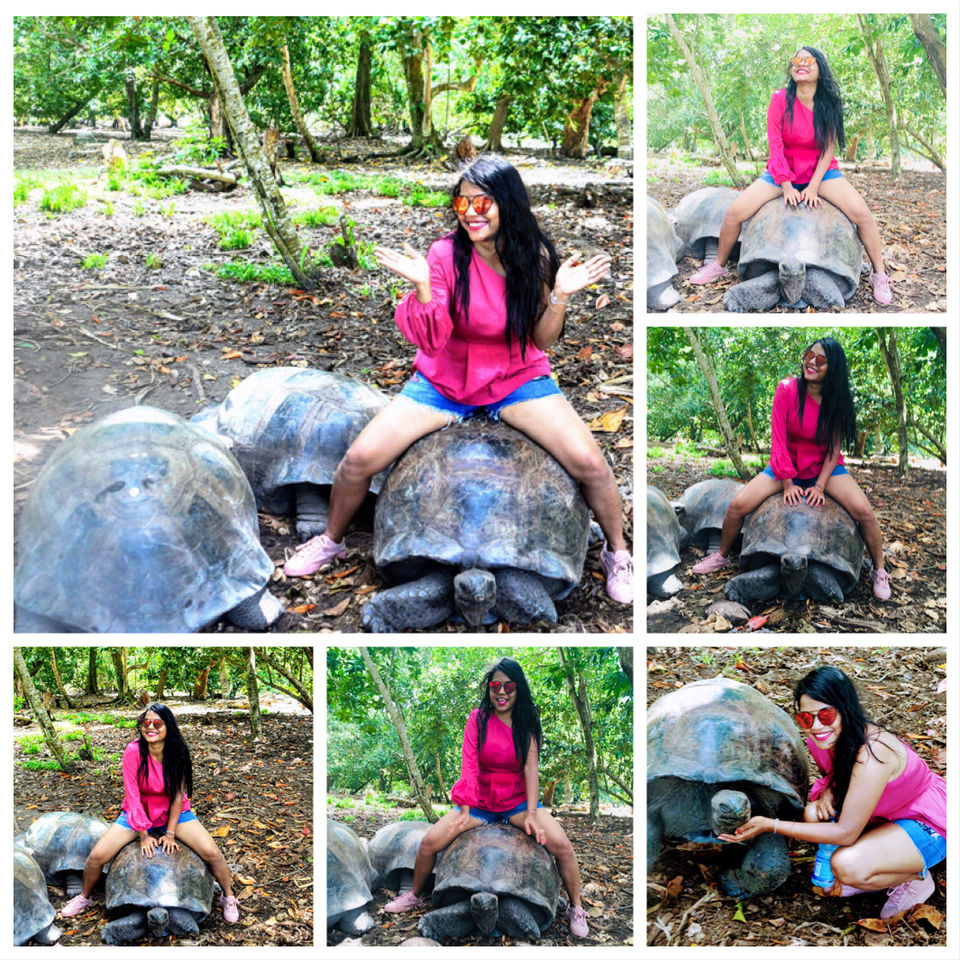 We had super fun roaming around the jungle, trekking mountains and being sun, salt soaked simultaneously. It was our time to bid adieu to this amazing place.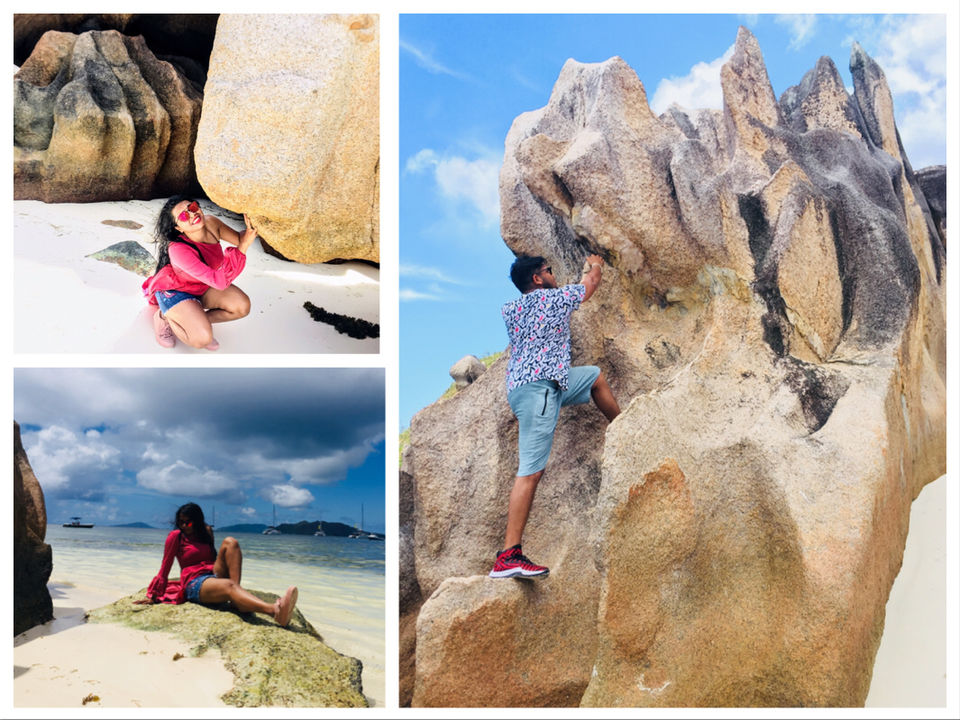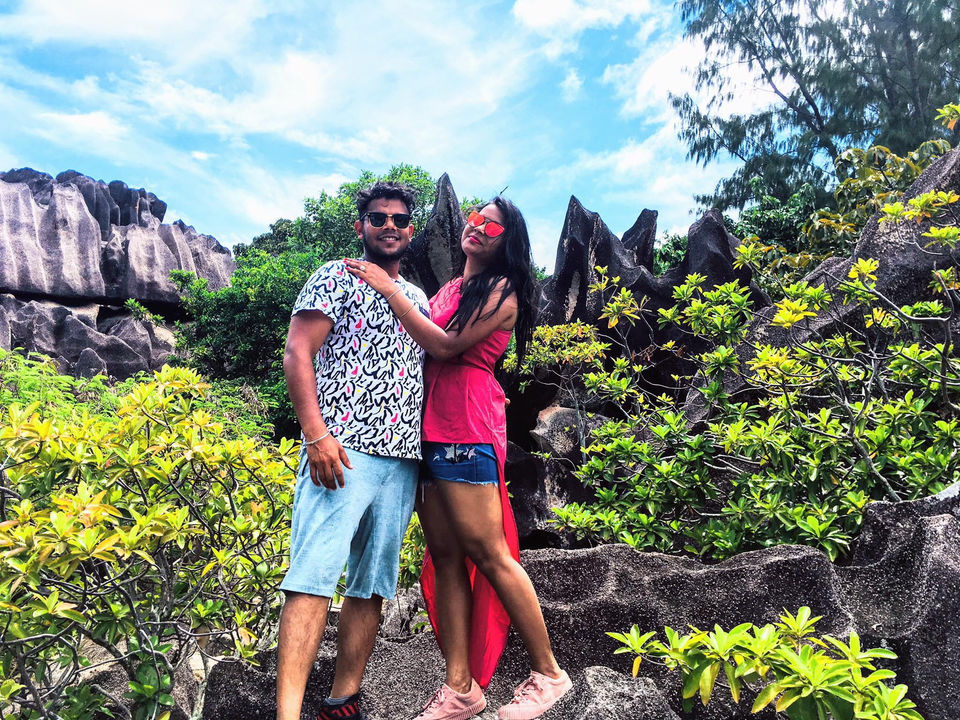 Don't forget to add this in to your bucket list whenever you visit Seychelles and don't forget to let me know in comments if this helped you in anyway. Until next time, follow me @exploring_berries for my backpack stories.