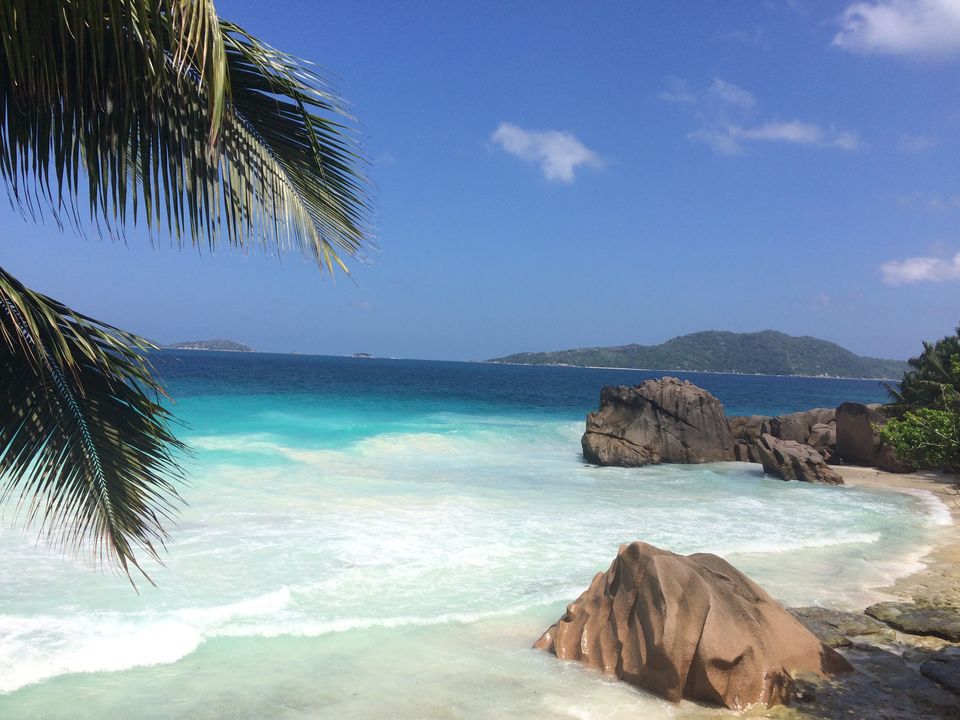 Want to witness paradise on earth? Head straight to the drop-dead beautiful islands of Seychelles. A breathtaking country comprising of 115 islands, Seychelles is the perfect choice for an exotic combination of luxury, natural beauty and serenity. With an increasing popularity, it is now one of the most sought after destinations by couples for their honeymoon.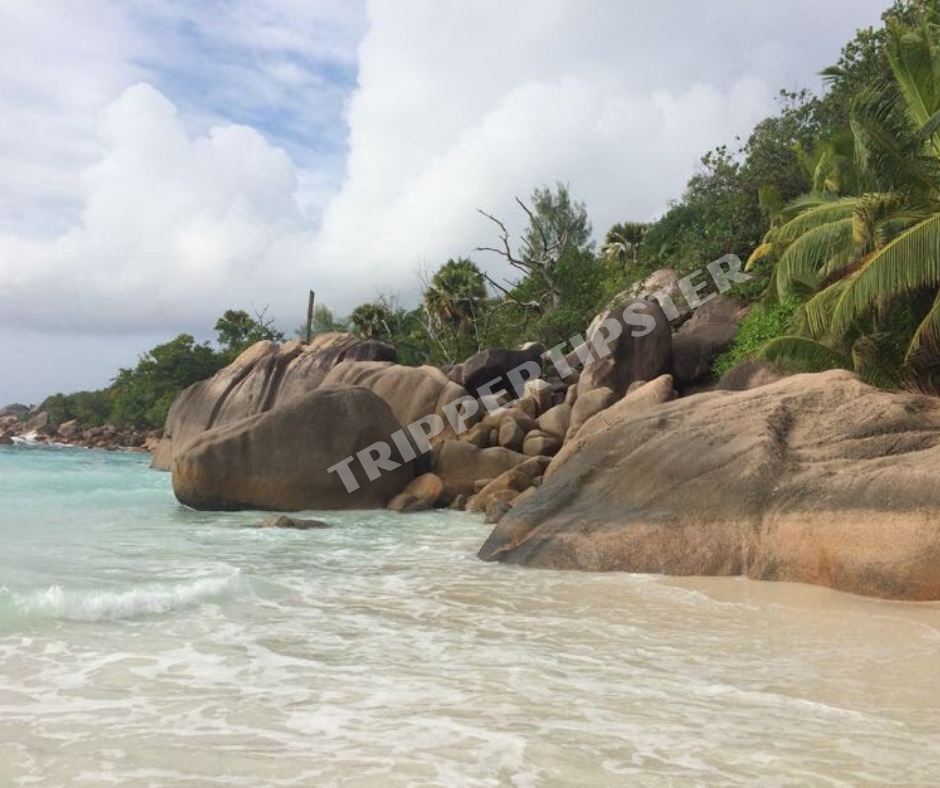 So as much luxurious as it is, can Seychelles be done on a budget? Of course, yes!! Outlining a lavish to budget activity list, this can be your guide to enjoying a tropical haven in Seychelles
Luxury Travellers
With Royalty Prince William and Kate choosing to honeymoon in the Seychelles, there is no way Seychelles can fall short to pamper you with luxury at every step.
With some good amount of money to spare on your exotic holiday you can choose from a varied list of activities to match your class and style.
- Fly to the North Island just the way the British Royals did. With just 11 villas spread across the island, each costing a whopping £5000, this luxurious hideout is your ticket to living a royal life yourself. Fregate Island is another choice with just 16 villas and 7 entirely private beaches for the ultimate exclusive holiday experience.
- Take a chartered chopper ride with ZilAir, the premium luxury helicopter service provider and fly over the sensational landscapes to witness Seychelles from the air. Services starting at €360 for a single person for a scenic 15 minute ride to over €2000 for flying excursions for the day, ZilAir also offers customised tours to cater to your special requests such as a couple breakfast on a deserted island. Tempted much?

- With 2 sprawling golf clubs located on the main islands of Mahe and Praslin, enjoy a truly luxurious indulgent vacation. You can also choose to spend your time in the Seychelles just lounging in the sea-overlooking private infinity pools or by the private beaches of idyllic 5-star properties spread out across each of the islands near the golf courses.
Mid-Range/ Budget Travellers
- In the case you are worrying about putting a hole in your pocket with accommodation, worry not! There is a wide range of mid-range hotels to homestays now available to cater to all kinds of travellers.
- Renting a car is the most convenient and pocket friendly way to explore each of the islands you decide to visit. Pit-stopping at every other turn in the road is what you would want to do as you witness this gorgeous country, renting your own vehicle can give you just the right flexibility to do so.
- Your hotel may offer some complimentary services and upgrades, so be sure to ask, and they might just comply!!
Must-do activities
Whether you are ready to splurge or are on a budget just to enjoy the beauty this country has to offer, do NOT miss out on these things for a truly fulfilling experience.
- Rent a bicycle on La Digue and explore the island from one end to the other. You might just as well meet some giant Aldabra friends strolling casually as you ride on the streets - so watch out!!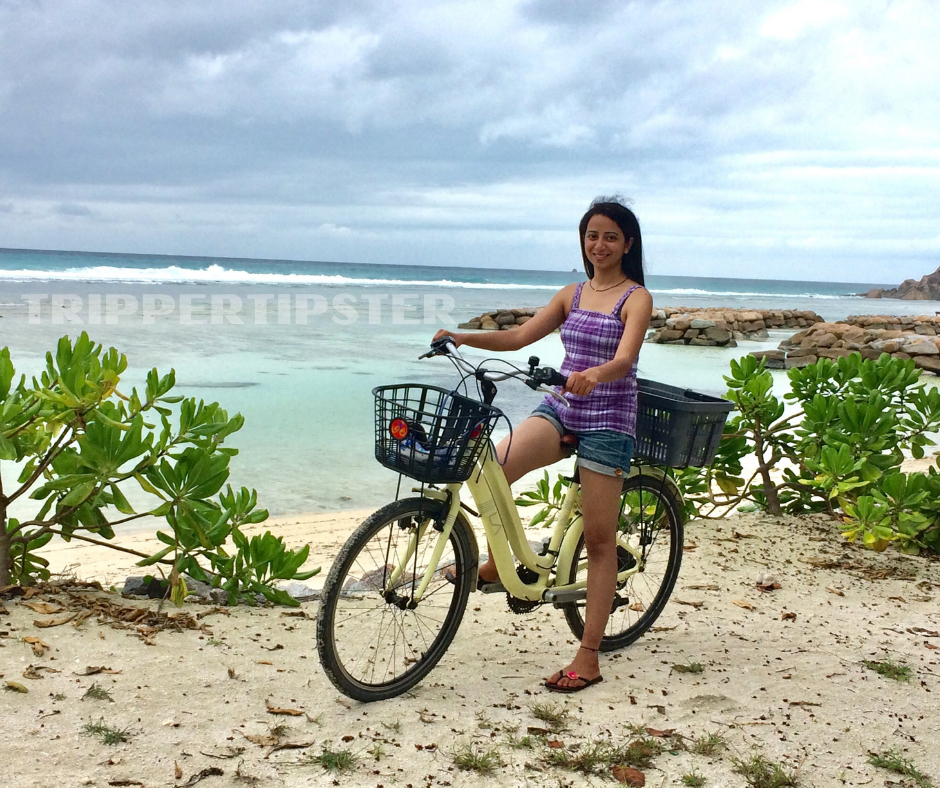 - Book a day trip to the Curieuse to explore the fairytale island, snorkel, and enjoy some lip-smacking fresh yet light, tropical lunch prepared by the locals. Play and feed the giant Aldabra tortoises and marvel at the speed at which they can come after you for their treats!!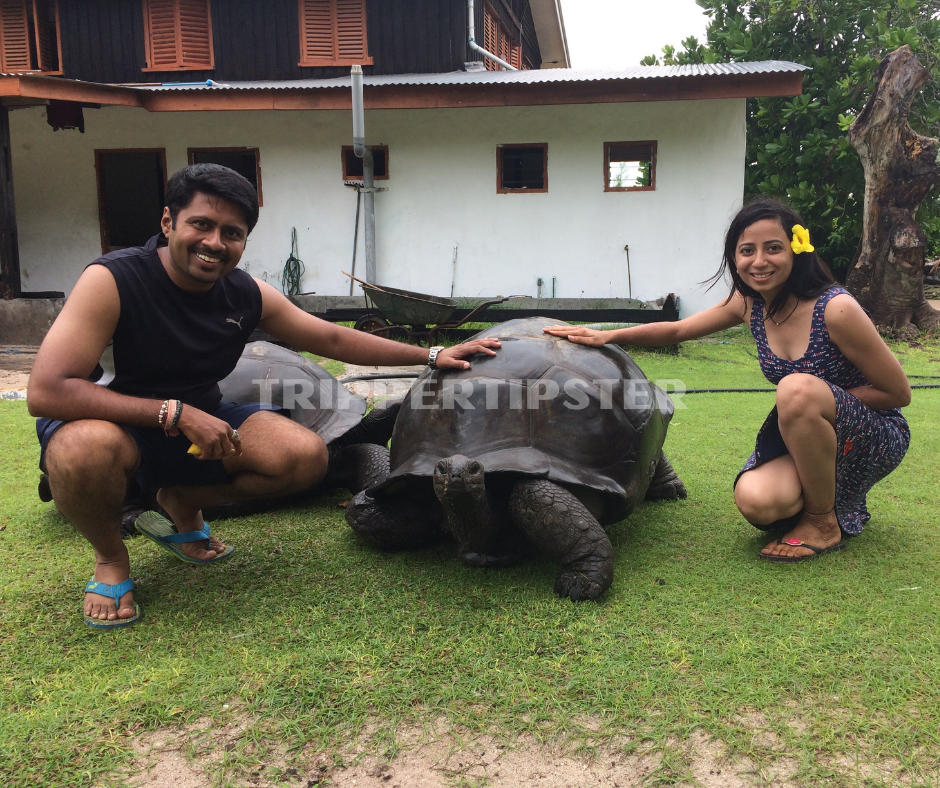 - You may want to pre-book your inter-island transport with Cat Cocos Ferry Services, as it can only help you manage your days better and maximise time on the islands.

- Make your own DIY souvenirs by putting some white sand and corals washed up the beaches in a shot glass - I did that, and it looks super cute! As collectibles, I also brought back the beer caps of the local Seybrew beer that we enjoyed on the beach.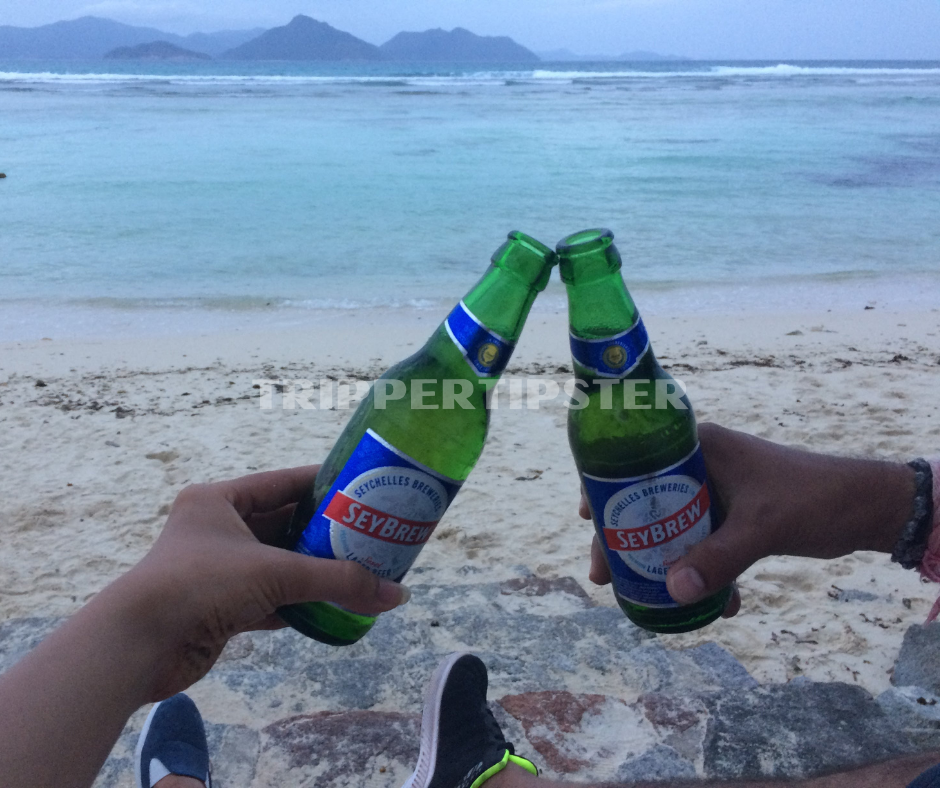 - Go swim in the sea at any beach you love!! It is an absolutely magical experience to just float away in the amazing shades of clear blue. Absolutely recommended is the most photographed beach in the world - Anse Source D'Argent in La Digue and the popular Anse Royale in Mahe. But make sure you follow warnings in case the beach authorities have put up, as not all beaches are safe to swim.
- Try to visit as many beaches as you can! Each is unique and has something to offer. It is quite hard to pick a favourite!!
- Try the authentic yet refreshing Creole cuisine and gorge on some fresh seafood right by the beach as you listen to the soothing sound of the waves crashing onto the beach.
- Let your hotel know if you are celebrating a special occasion like a honeymoon, anniversary or birthday - the staff might just arrange a complimentary bottle of champagne and a little fresh fruit basket or cake to make your evening memorable.
Whatever your choices and preferences are, make sure you truly soak in the beauty and peace this little tropical archipelago of islands has to offer.