The sultry granite wonderland of Praslin Island sitting off the coast of east Africa, is Seychelles' second-largest island after Mahé. Home to a pocket-sized population of 7,533, the island ushers you in with a mesmerising montage of skies emblazoned in blue, pink and purple, coconut trees shimmying away to the whisper of the warm tropical breeze and routinely blushing sunsets. The island's homes, shops and shrines are paragons of the vibrant Creole culture, and coupled with the gentle lull of the Indian Ocean, make for an unparalleled Seychellois experience.
Why travel to Praslin Island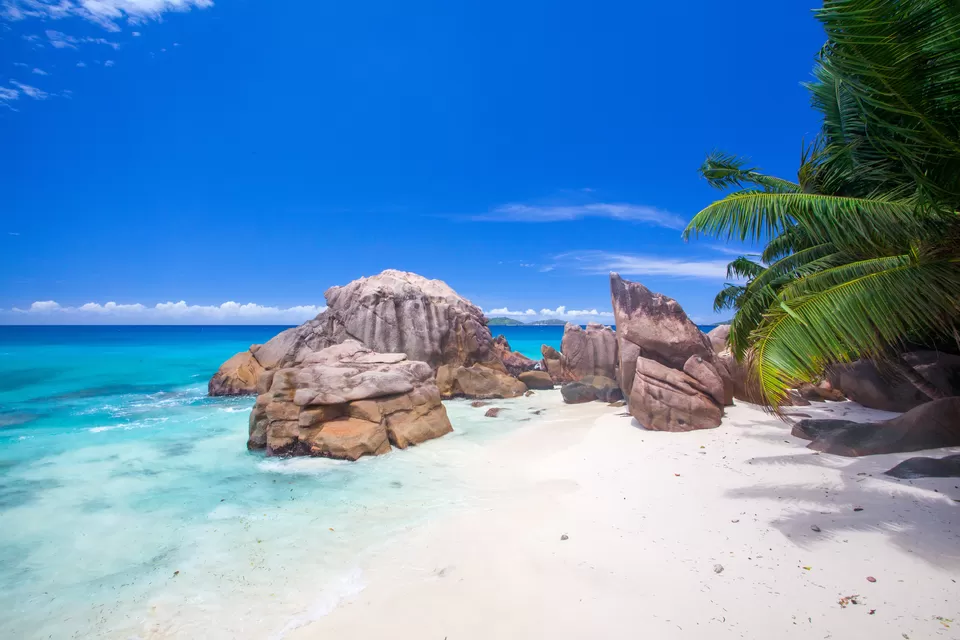 In Praslin, undulating hills segue seamlessly into aquamarine waters as an assortment of unique flora and fauna entice your senses. The erstwhile stomping grounds of pirates and Arab merchants, the sleepy island derives its name from the French diplomat César Gabriel de Choiseul-Praslin. Scattered in and around the island's administrative districts of Baie Sainte Anne and Grand' Anse, the beaches are in abundance and the sun-bleached shores, a delight to walk on.
For a piece of paradise on one of the world's most beautiful beaches
Praslin island sustains what is touted to be one of the world's most beautiful beaches – Anse Lazio, that's flanked by ivory white sands, and jewel-toned coral reefs. Planted on the northwestern tip of the island, it's lined with palms and takamaka trees. The waters of this beach are clear enough to watch its resident fishes swim across them, and can be reached via a short trek over densely forested hills. To avoid crowds, try to reach the beach as early as you can and book yourself a snorkelling session or two.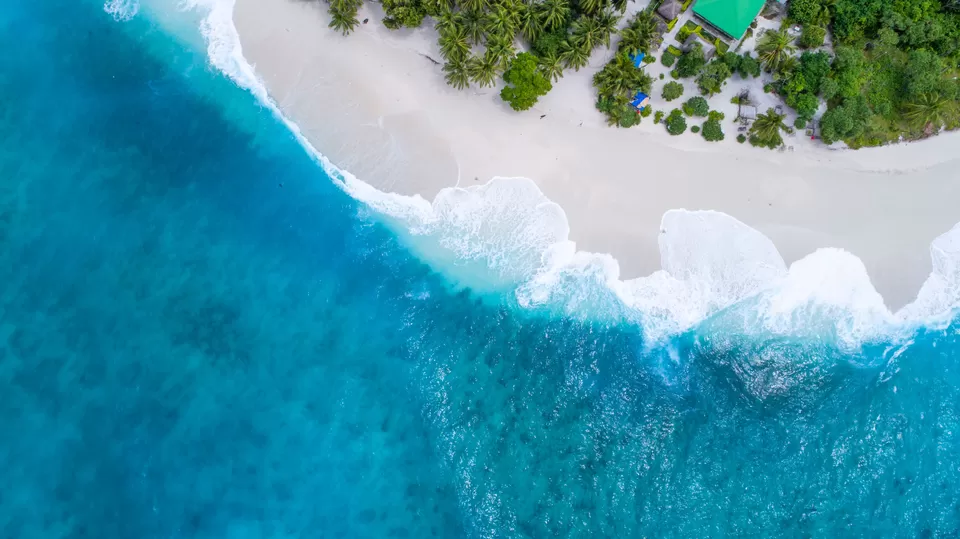 Other than Lazio, visit Anse Georgette tucked away from tourists on the premises of the Constance Lemuria Resort. This atypical beach is completely devoid of any rock or corals. Go to the largely underdeveloped Anse Posession for an evening of absolute serenity. The desolate beach of Anse Gouvernement is another must-visit for its sunsets, every one of which are bewitching phantasms and at Anse Boudin, try and spot baby turtles teetering away from the beach.
For a glimpse into the sights and scents of the iridescent Indian Ocean
Established in 1979, the UNESCO World Heritage Site of Vallee de Mai is a medieval forest known by the locals as the Garden of Eden. A morning hike navigating through its towering palms and hidden waterfalls will take you to groves of coco de mer, that just happen to have the world's heaviest seeds (30 kilos), and if you're fortunate enough, you might spot an endangered black parrot or the Seychelles bulbul. You'll also find thickets of the aromatic vanilla orchids here.
Take a boat to Curieuse Island, a sanctuary for extraordinarily giant tortoises that can live up to two centuries or more. As you walk past the island's sun-doused villages, grab yourself some banana bread and smoked sailfish sandwiches from any one of the rainbow-coloured shops strewn along the coast and marvel at the daily sightings of the myriad of seabirds and turtles that can be seen lounging about the beach's premises.
The nature reserve islands of Cousin and Aride are also much sought after by locals and tourists alike. For couples seeking adventure, try your hand at diving or snorkelling through reefs laden with butterfly fish, sweetlips and damselfish.
Cuisine on offer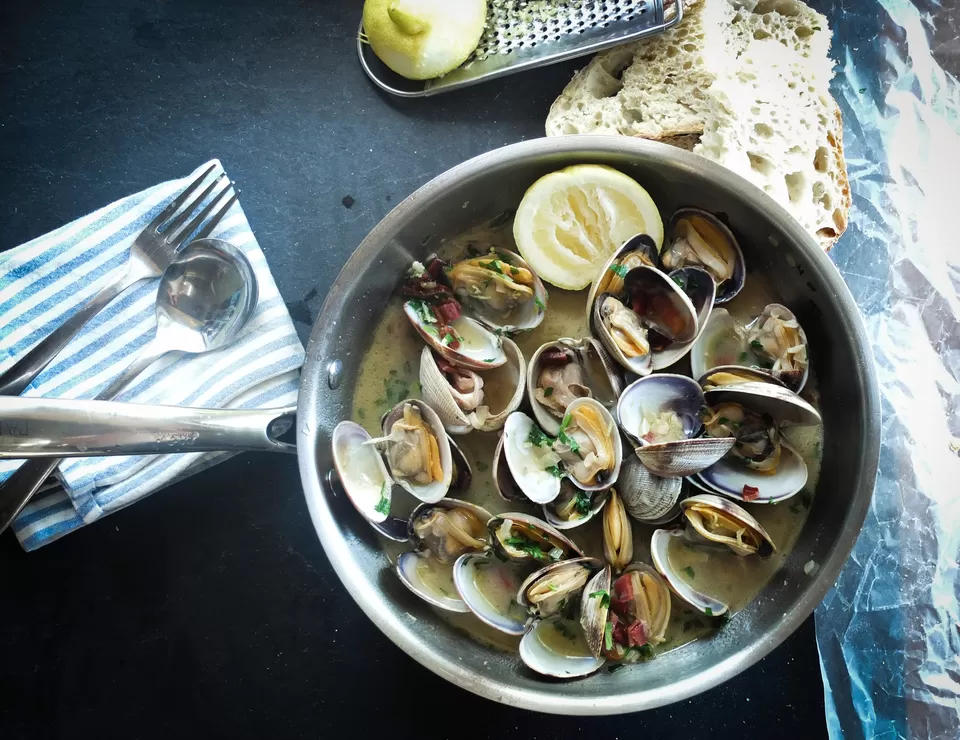 Losean on the Curieuse Island uses locally-sourced ingredients and serves a Creole favourite – the Local Millionaire's Salad, that makes use of smoked marlin and palm hearts. Probably Praslin's niftiest, Café des Arts boasts some of Seychellois favourites such as red-snapper fillets in passionfruit sauce and marinated chicken with tropical fruits. Les Lauriers has live music gigs every Sunday and serve a mean avocado salad. Go to the ice-cream parlour of Gelateria de Luca and order yourself one coppa tropicale. At the lovely La Pirogue, get the Creole mixed salad with mango vinaigrette or the braised fish fillet with pickled mussels and coconut sauce. Sitting right on the beach of Anse Lazio, Bonbon Plume whips up the most delish coconut-infused crab curry. At the roadside Coco Rouge, try the local speciality of breadfruit. Head to Capricorn, located by the Anse Kerlan Beach, and try the 'octopus Patrick-style' (octopus in a saffron sauce). Village du Pecheur could be visited for a lunch by the sea, comprising of a cinnamon leaf-flavoured seafood curry, Creole chutney and rice.
Visa
Seychelles offers a visa on arrival to all foreign tourists. Valid for three months, it doesn't cost a penny. You need to have a valid passport, proof of accommodation in Seychelles, a return ticket and sufficient funds in your bank account to secure this permit. An extension of up to 12 months, on the three-month visa can be procured for a fee.
When to go
The best months to visit Seychelles are April to May and October to November, when the temperatures are cool and dry. These periods are usually perfect for swimming, snorkelling and other such activities, with the temperature only going as high as 29ºC. Festival Kreol takes place in October every year and is a vibrant showcase of Seychelles' Creole heritage and traditions.
Getting there
Reaching Praslin from India's major cities of New Delhi, Mumbai, Kolkata, Chennai, Hyderabad and Bangalore is quite easy. It will however be the most economical to fly from Mumbai. The Iles des Palmes Airport (PRI) runs Air Seychelles, Kenya Airways, Ethiopian Airlines, Etihad, Jet Airways, and Srilankan Airlines' flights.
The return fare (Mumbai-Praslin), during the peak month of November will be ₹33,003 per person.
Getting around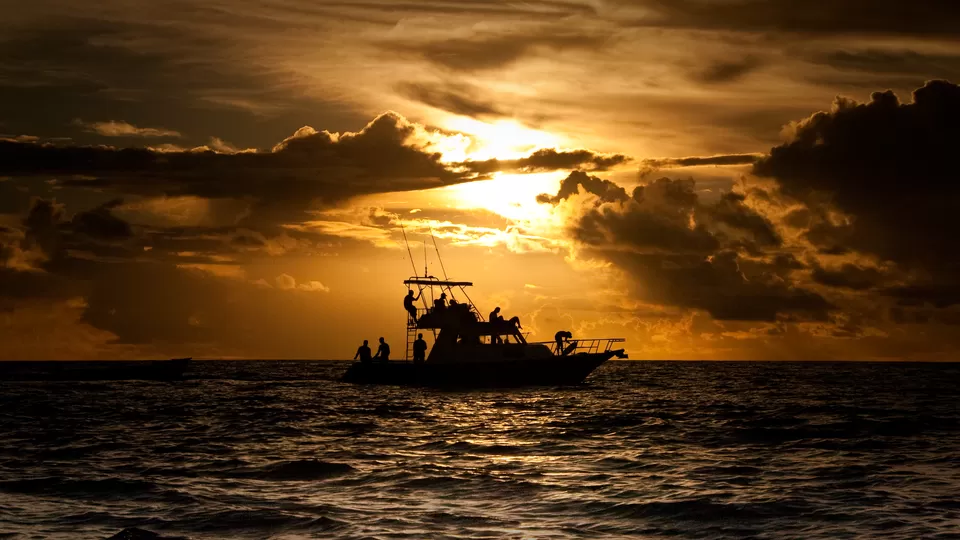 By helicopter: Travellers can also book 'scenic flights' to cover the other islands of Mahé, La Digue and the neighbouring Cousine, Félicité, Grande Seour, Curieuse and Bird islands. Zil Air provides these chartered helicopter services from and to most of the inner and outer Seychelles islands.
By boat: Seychellesbookings hosts trusted ferry operators on their website, such as Cat Cocos and Inter Island, and makes hassle-free online bookings and e-ticketing is possible. Cat Cocos runs daily catamaran ferries between Mahe and Praslin islands. For non-residents, the cost can roughly amount to ₹7,000. Inter Island's ferries operate between Praslin and La Digue and cost about ₹1,146. Most of its arrivals at Praslin are scheduled to coincide with Cat Cocos' departures to Mahe.
By car: Taxis are a very popular means of transport on Praslin island, especially for daily rentals or for short trips. And the prices for non-residents are about 20 rupees per kilometre. Cars can be rented out in Praslin, with the rental charge for a small car being around ₹2,700 per day.
By bus: The Seychelles Public Transport Corporation (SPTC) operates buses daily throughout Praslin, on almost every motorable road on the island.
Costs
Flight from New Delhi to Praslin, Seychelles: ₹51,468 (return fare)
One-way ticket on the Seychelles Public Transport Corporation (SPTC) buses: ₹25-40
Taxi starting tariff: ₹455
Hotel stay at Jeanny's Apartment: ₹3,748
A meal at a small restaurant or fast-food joint: ₹566-785
Accommodation
Praslin is dotted with beachside cottages and a handful of Seychelles' plushest properties. These two properties have been picked, keeping in mind the budget and the distance from the administrative district of Grand' Anse.
For more options, check here.
Have you been to Praslin island? Share your experience on Tripoto, and inspire over millions of travellers across the globe.
And if you haven't visited the breathtaking land yet, here's our exclusive guide to everything you could possibly do in Seychelles.
Frequent Searches Leading To This Page:-
praslin island seychelles things to do, praslin island seychelles holidays, how to get to praslin island seychelles