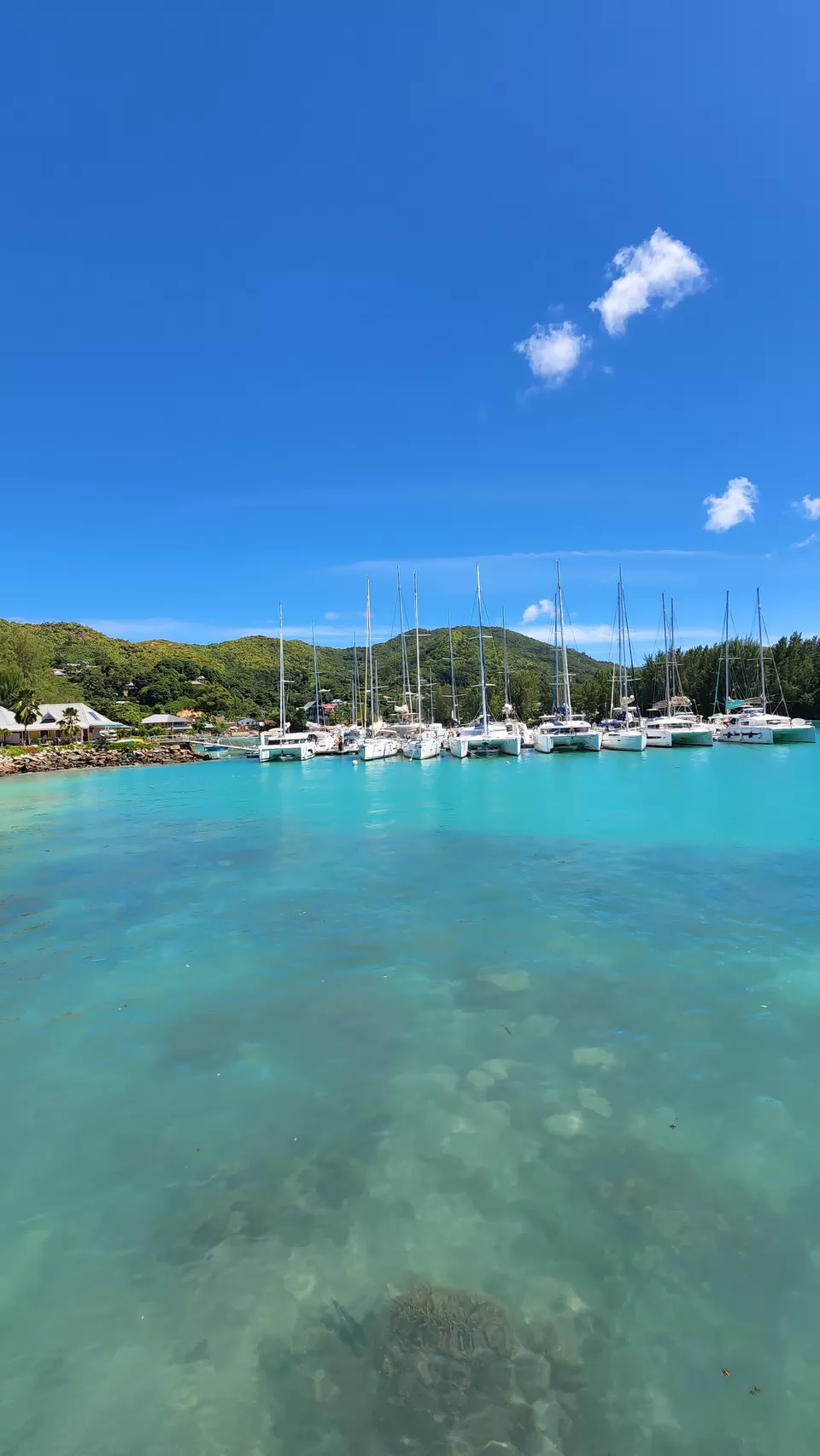 Yes, Seychelles is VISA FREE for all passport holders. You just need 2 things to fly.
1. Travel authorization which is available online( 10 € per person)
2. Double Vaccination certificate
We have been to a lot of beaches, and loved them all, but there's something magical about the boulder-dotted coastlines of the Seychelles Islands. There's a reason they call the Seychelles "Paradise on earth," and you'll see as soon as you arrive.
Most of the beaches here are totally untouched and many are naturally surrounded by palm trees and lush vegetation to provide some welcome shade throughout the day. With year-round sunshine, there isn't really a bad time to visit the Seychelles Island.
Sharing our 6 days detailed itineray for you to plan your next trip to most "Picturesque beaches in the world".
Day 1: Arrive at Mahe
Victoria is the smallest capital in the world and is a great way to start off your Seychelles itinerary. Come here and get to know the local flair of the island.
Take your car into the center of the city and explore the Sir Selwyn Selwyn-Clarke Market, better known as the Victoria Market. It's full of color and friendly locals and is truly the heart of the capital. Also, visit Victoria Clocktower.
Insider Tip: It's also a good idea to buy some drinks and snacks in Victoria before heading off.
Some of the beaches we recommend seeing is Grand Anse, Port Launay and Baie Ternay, which offer incredible sunset views and stunning vistas of neighboring islands.
Head to one of the best viewpoints in Mahe. La Misere Viewpoint is the perfect vantage point to observe the Eden Island and Victoria City.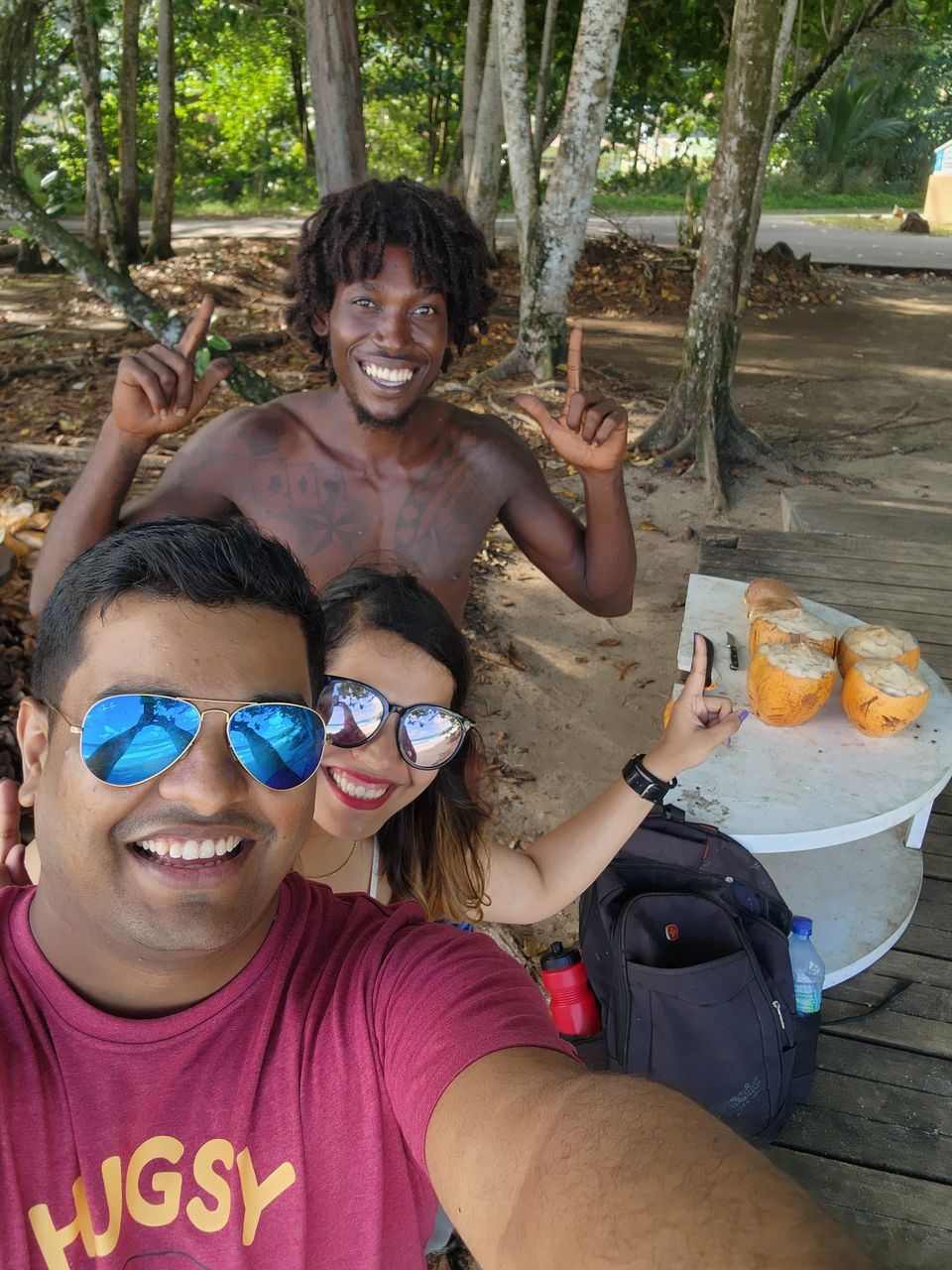 Day 2: Mahé
The Seychelles National Botanical Gardens is one of Seychelle's oldest National Monuments located on the outskirts of Victoria in Mont Fleuri.
Start your morning by exploring the wide collection of mature, exotic and endemic plants that are housed within five acres of beautifully maintained tropical gardens in Mahe. This is as well as some of the famous Coco de Mer palms with their larger than life seeds!
An additional attraction at the Botanical Gardens is the population of giant tortoises from Aldabra, some of which are over 150 years old! You'll get the chance to feed them for an extra cost, and get the perfect opportunity to snap some selfies with the biggest tortoise you'll ever see!
Brunch recommendation: Le Bistro or La Dolce Vita
One recommended stop, especially if you are looking for a special meal out, is Takamaka Rum Distillery. (Why it's awesome: Experience locally produced rum made with locally grown sugar cane! Cost: Around $11 USD)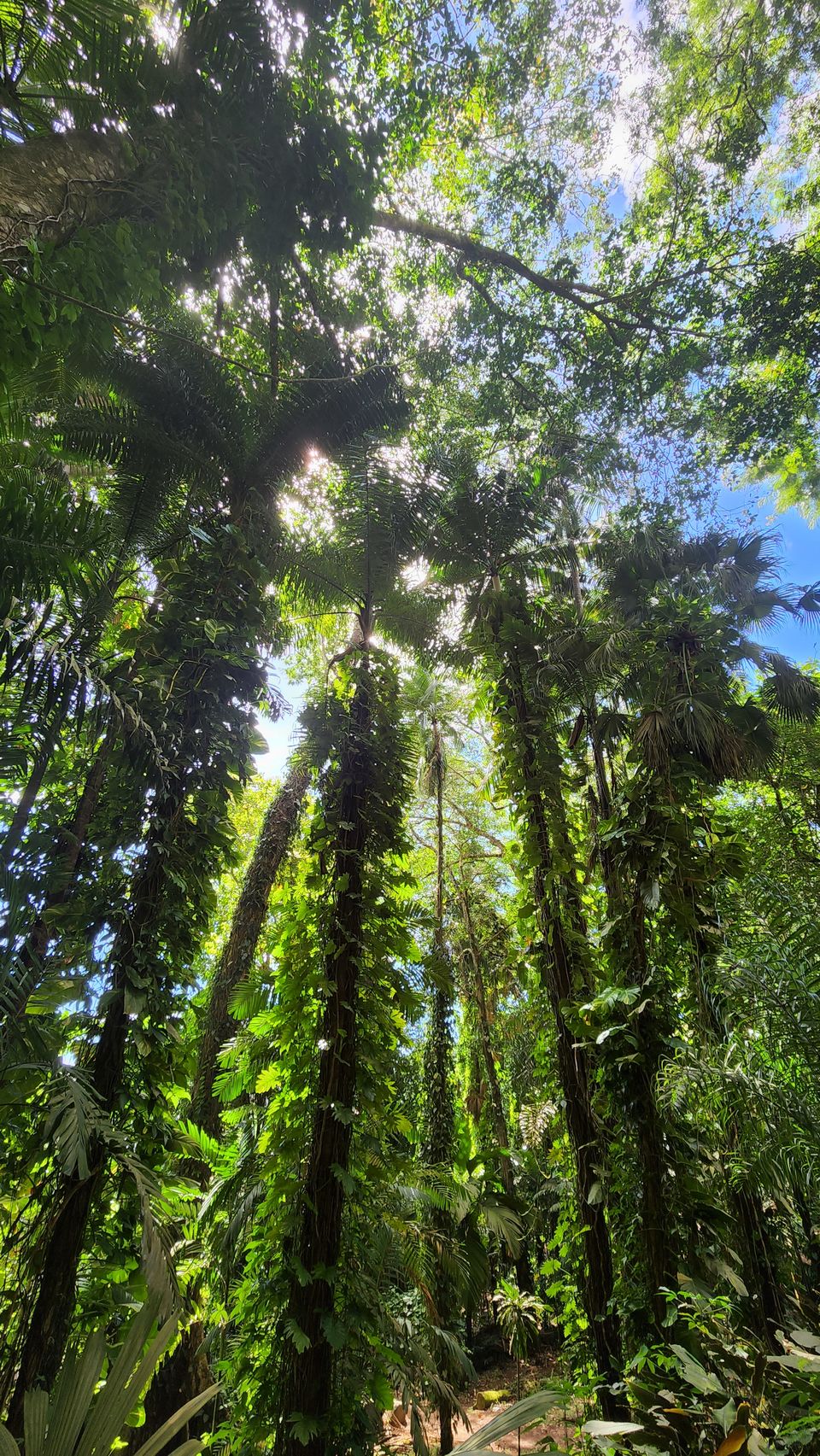 Some of the most magical beaches on SOUTH side of the island are Anse Bazarca, Anse Petit Police and Anse Grand Police.
A little further along the west coast road, you'll get to two more stunning beaches – Anse Soleil, and Petit Anse. The latter is now the location of the Seychelles Four Seasons but the beach is also open to non-guests in limited numbers.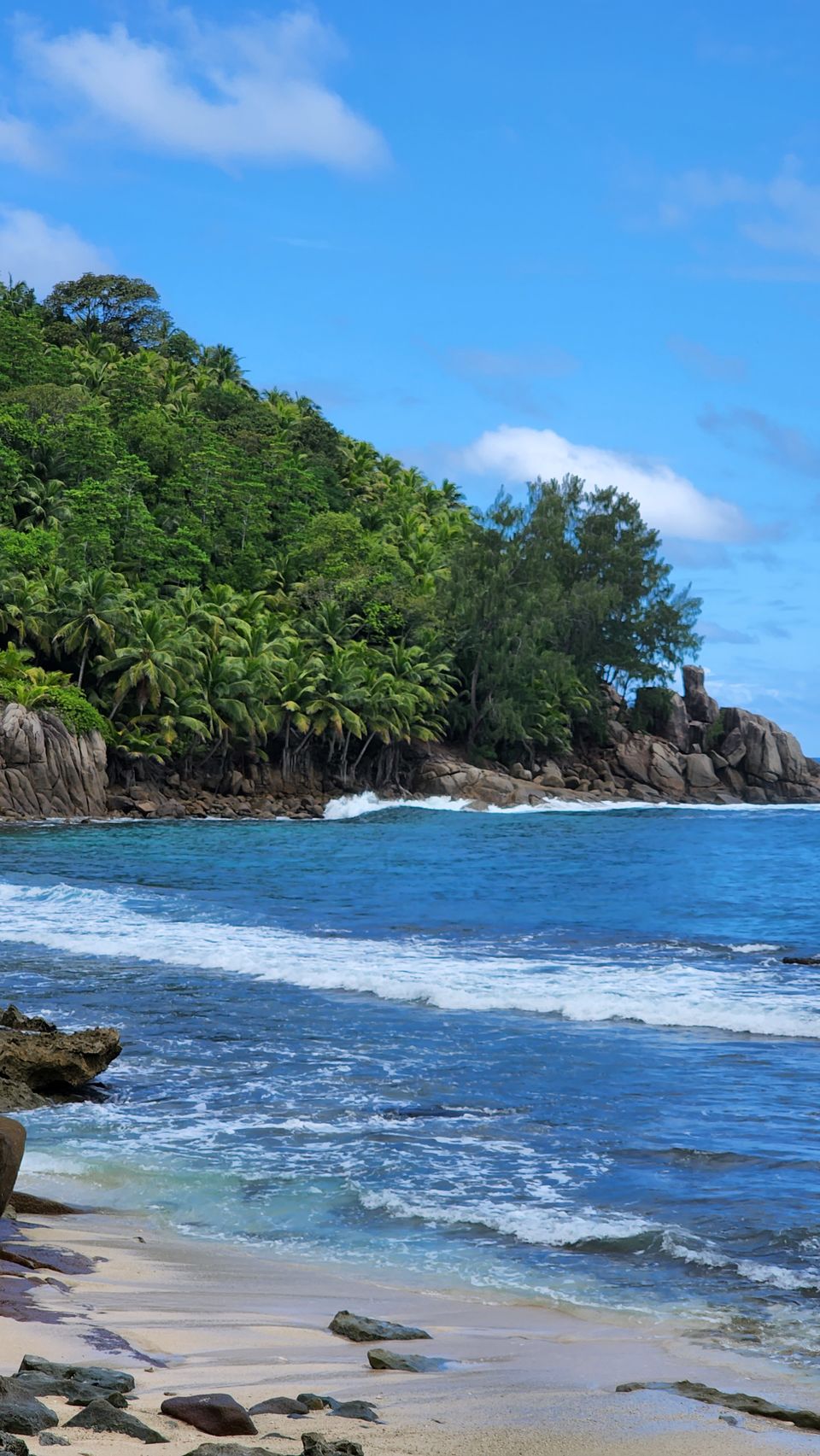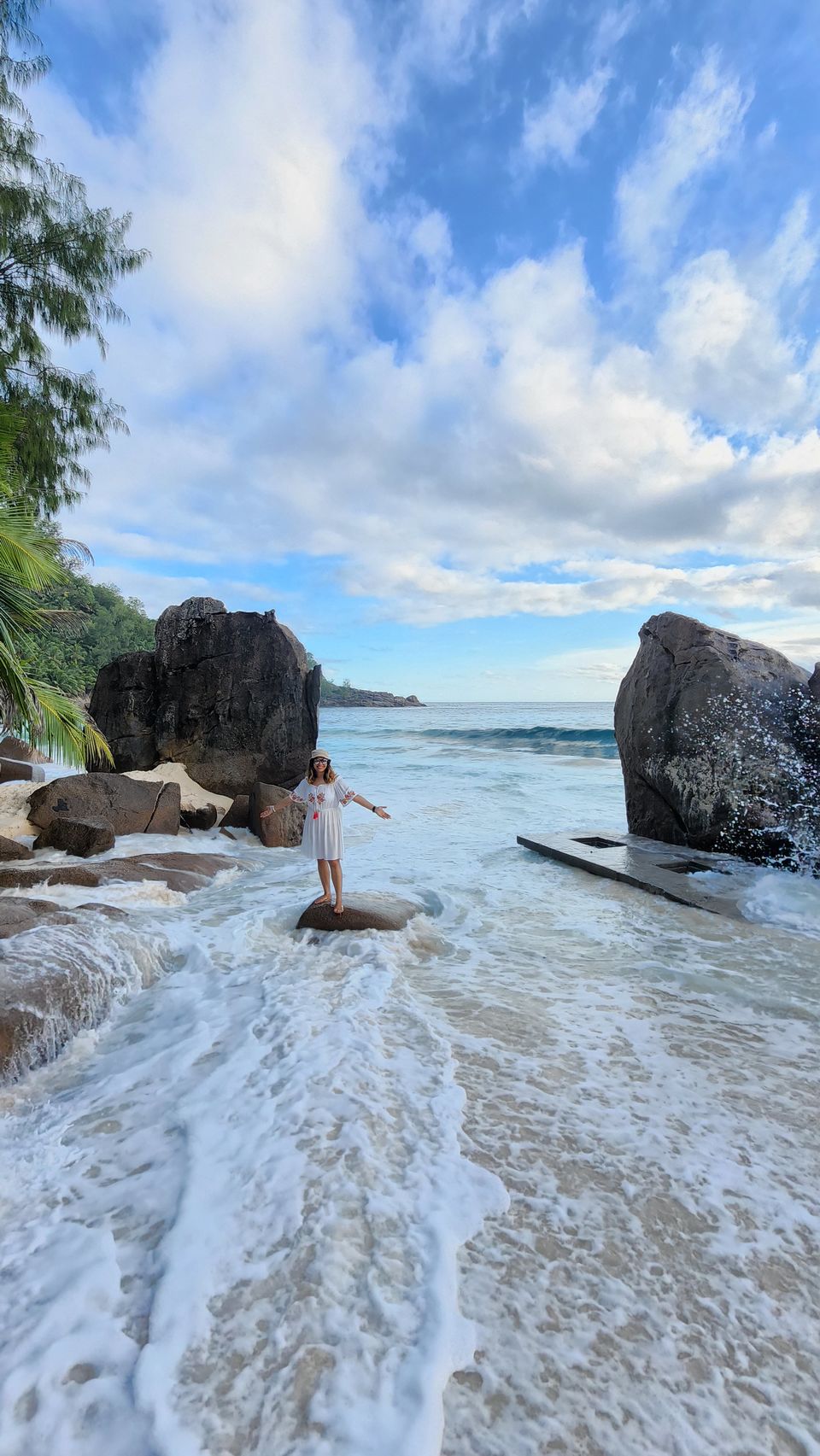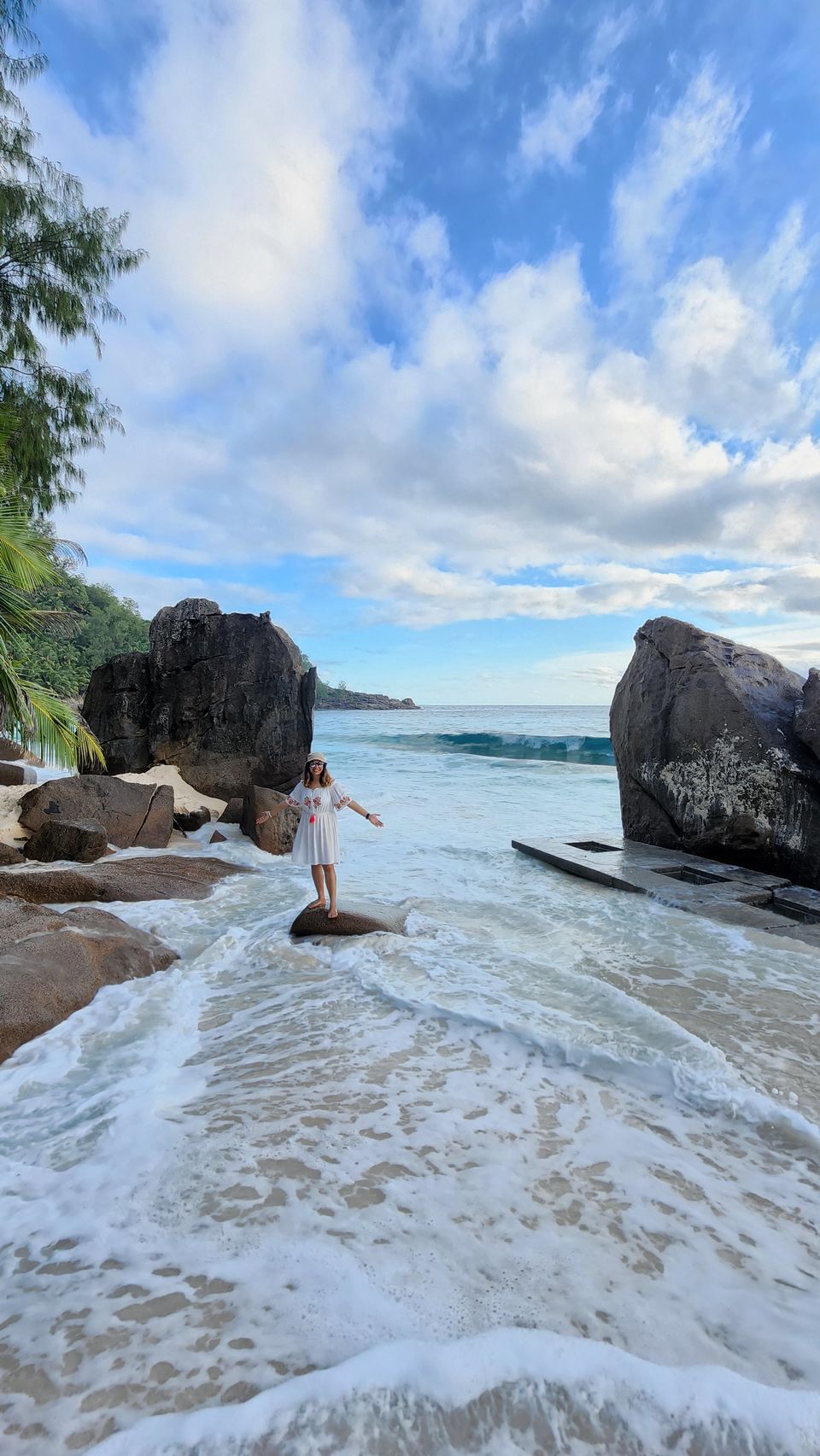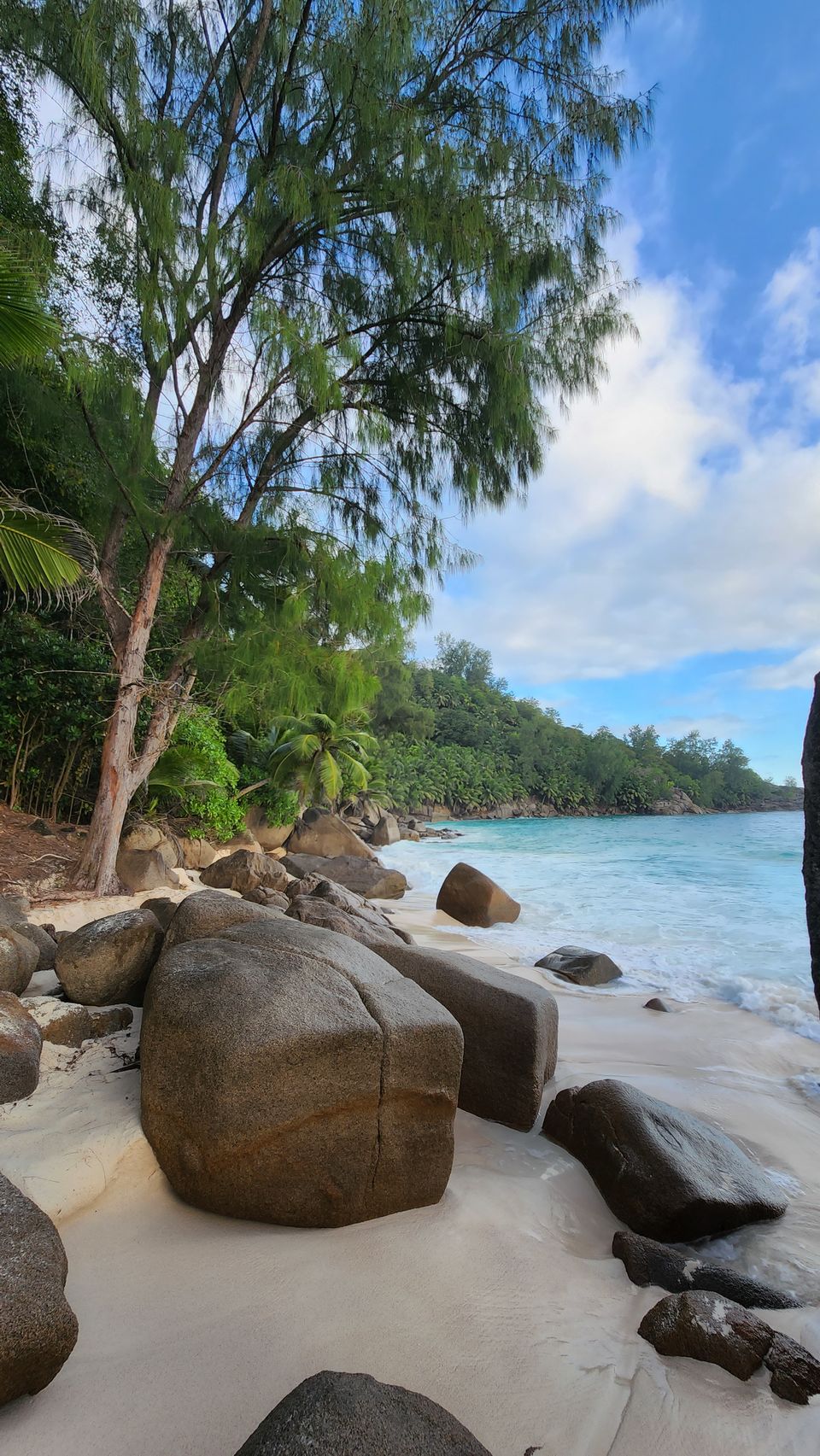 Day 3: Mahe
Hike: The Morne Blanc Viewpoint hike that takes you through the Morne Seychellois National Park to offer stunning views of the western coastline.
It is a 1 or 1.5-hour uphill hike where you will cross old tea plantations, moss-covered forest, etc. that will lead to a platform perched atop a cliff, offering panoramic views. Also, there are camouflaged caves and holes in this area due to jungle overgrowth so be careful.
Enjoy evening at the beaches on the south side of the island.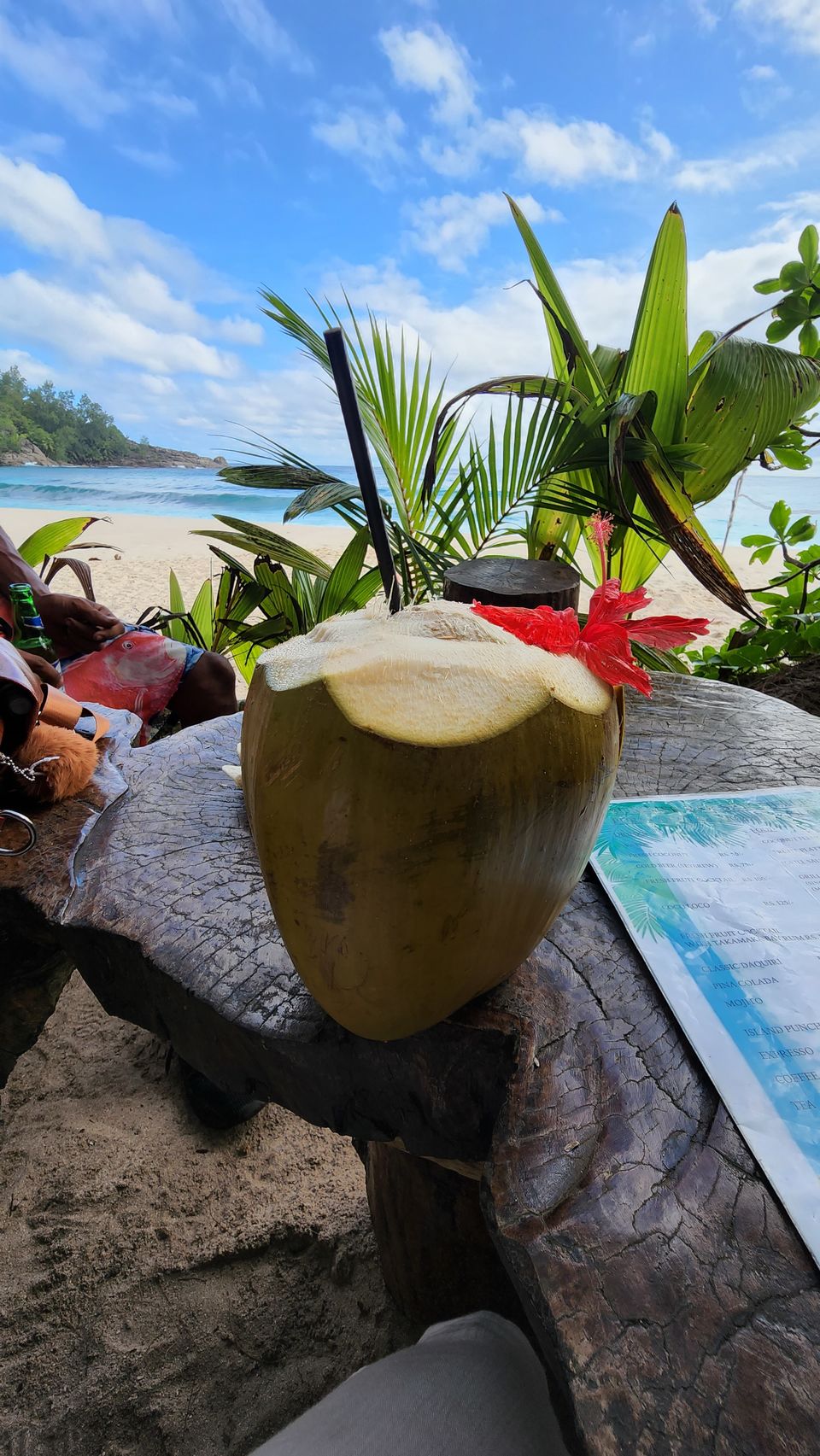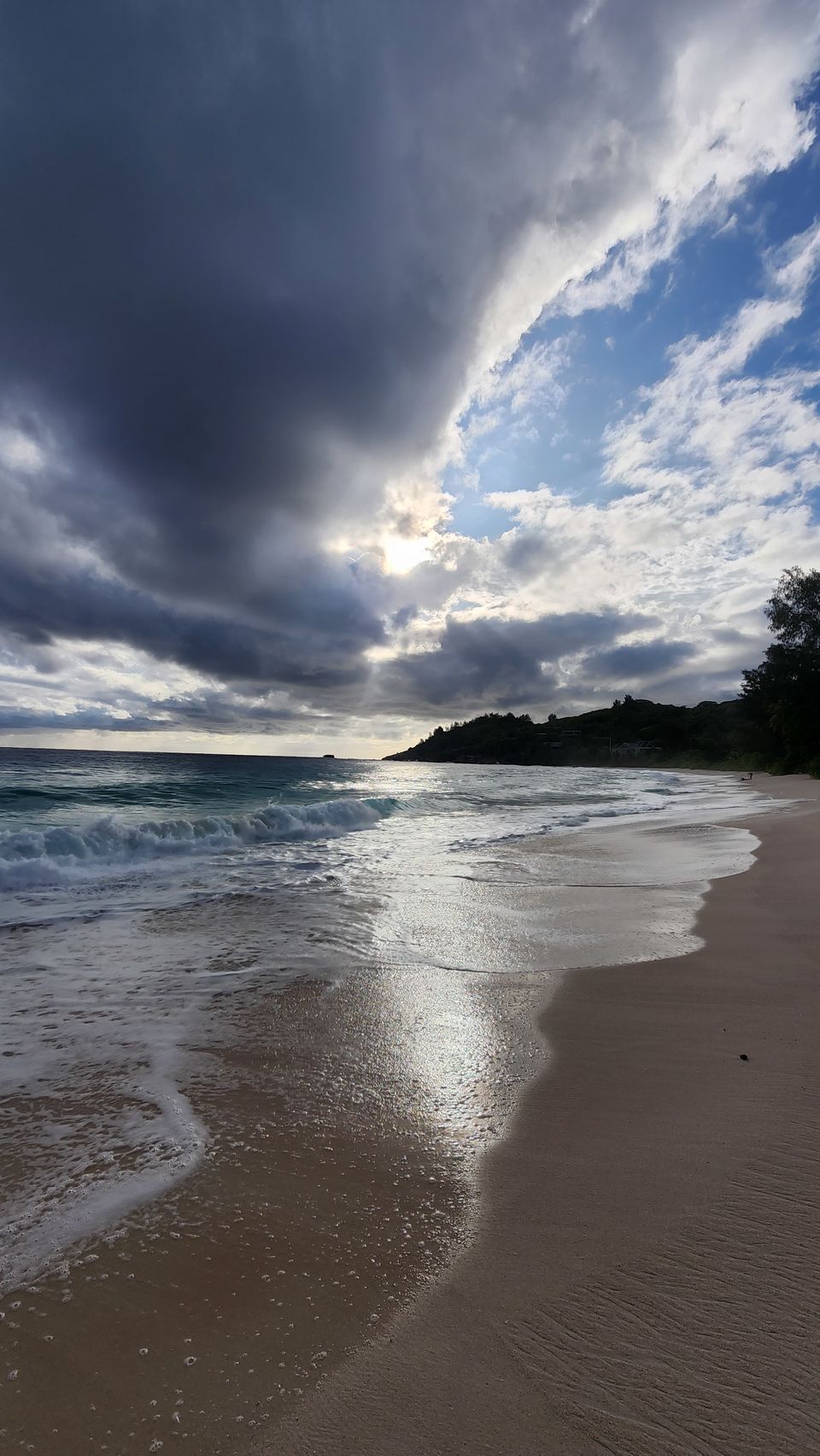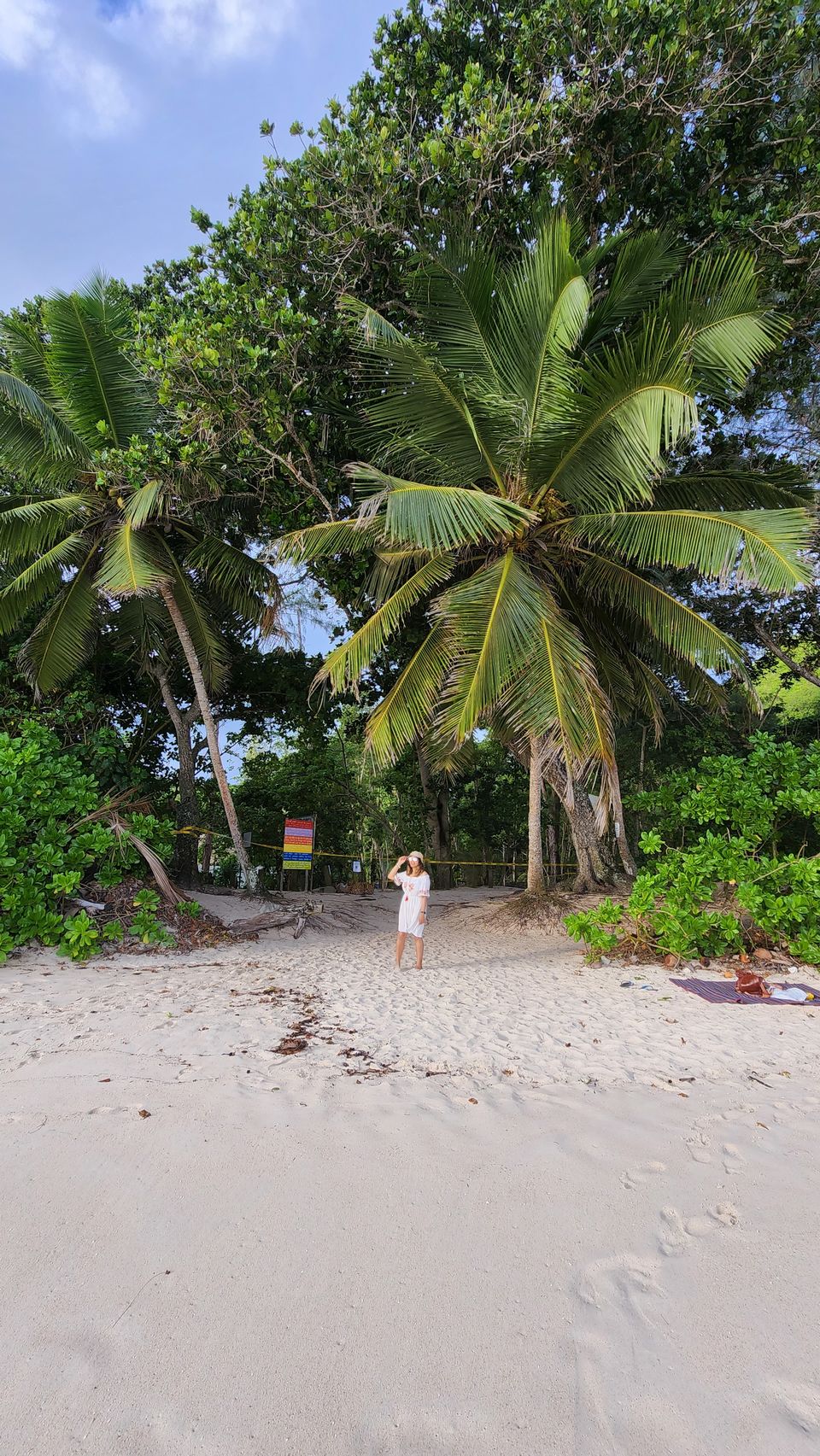 Day 4 & 5: Parslin
Among the many islands in Seychelles, Praslin is the second largest one. The island lies at a distance of 45 km from Mahe, which is the largest of the islands here. The only two ways to get here are via the sea route and air route.
Vist Vallée de Mai, it is a national park and UNESCO World Heritage site, and the major tourist attractions on Praslin island. This is where the giant Coco de Mer palm grows, one of Seychelle's most unique endemic plants. This is where the giant Coco de Mer palm grows, one of Seychelle's most unique endemic plants.
Anse Lazio: perfect paradise location for swimming, snorkeling and sunbathing. You can't miss out on exploring one of the most beautiful beaches in the whole world! Anse Lazio is an absolute paradise with the perfect mixture of pristine golden sand, aquamarine water and amazing scenery in every direction! This breathtaking beach is located at the end of the road on the northwest coast of Praslin. Amidst the lush jungle surroundings, you'll find half a mile of perfect fine white sand and glassy water filled with colourful marine life.
At the end of the beach, you'll find some small shops and a few restaurants if you'd like to enjoy some lunch or dinner with a view. There is also an interesting bar known as Honesty Bar, which operates without staff and faithfully relies on the honesty policy for payment! It overlooks a small cove, making it the perfect spot for a cold refreshing drink after a day of sand and sunshine!
Other Beaches: Cote d'Or is another extremely long and beautiful beach in Praslin.
Travel Tip: There is a café at COTE-D'OR beach called 'Café De Arts' which was one of our favorite and we mostly visited during our stay. Grab some food and drinks while soaking in the views of the gorgeous sunset. You can check it out. Do give it a try!!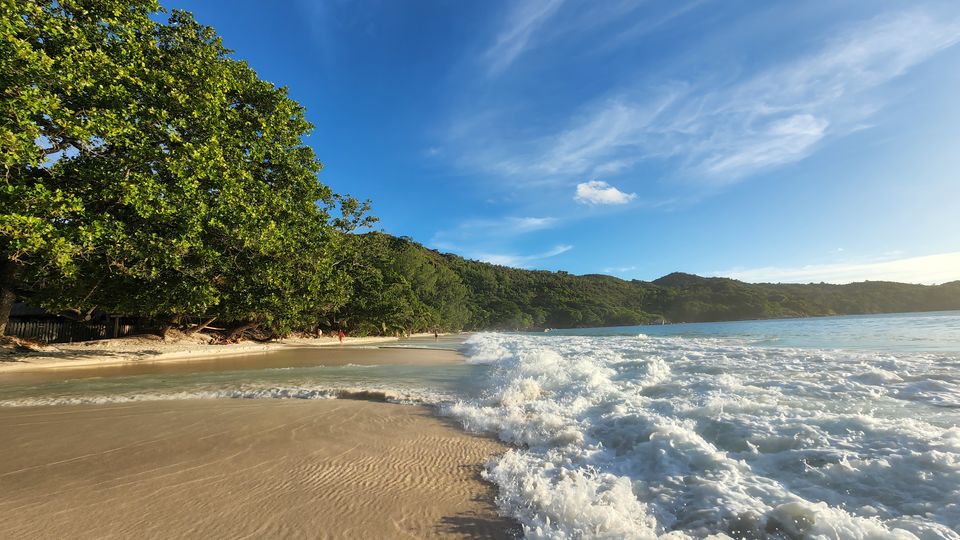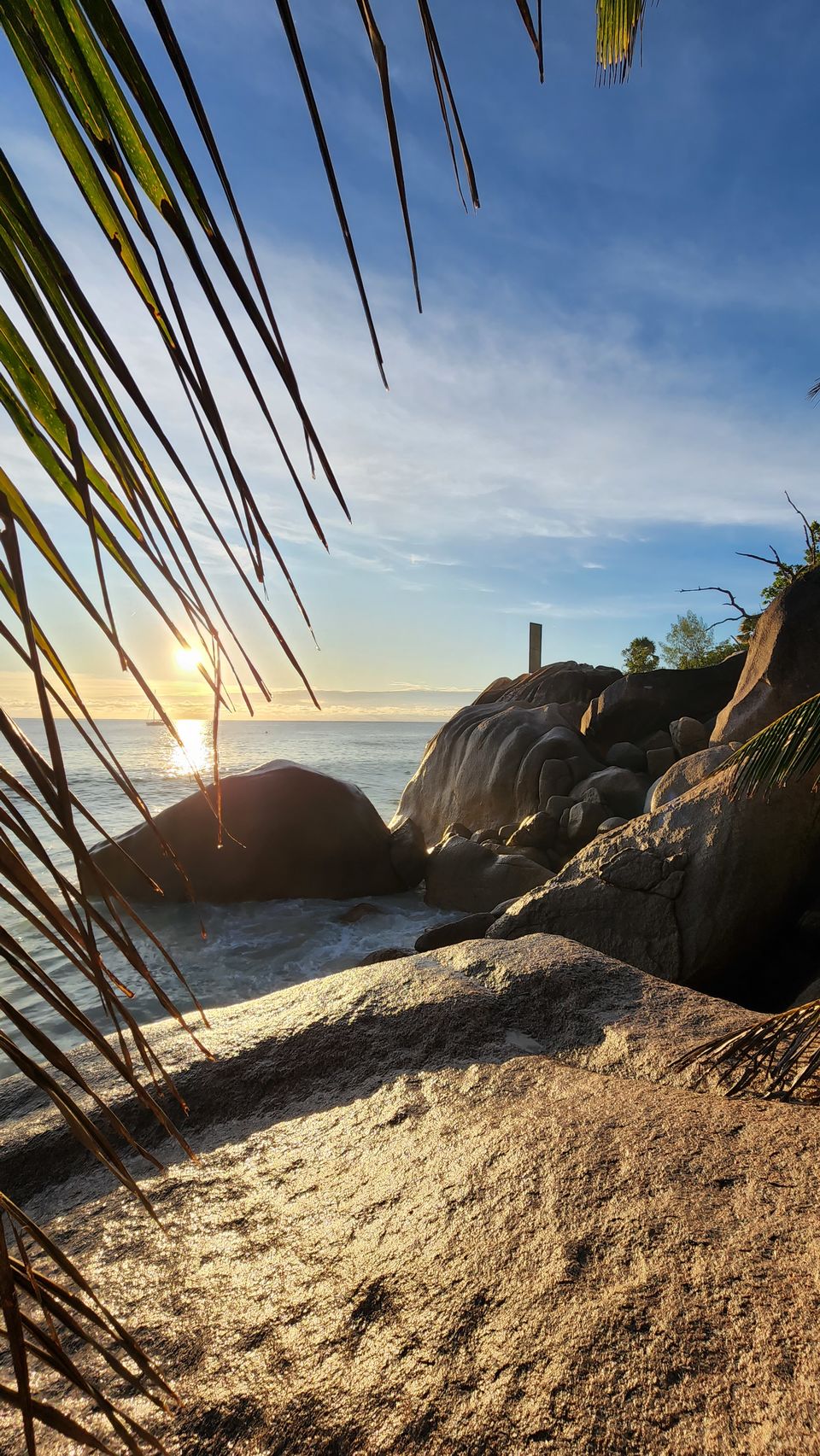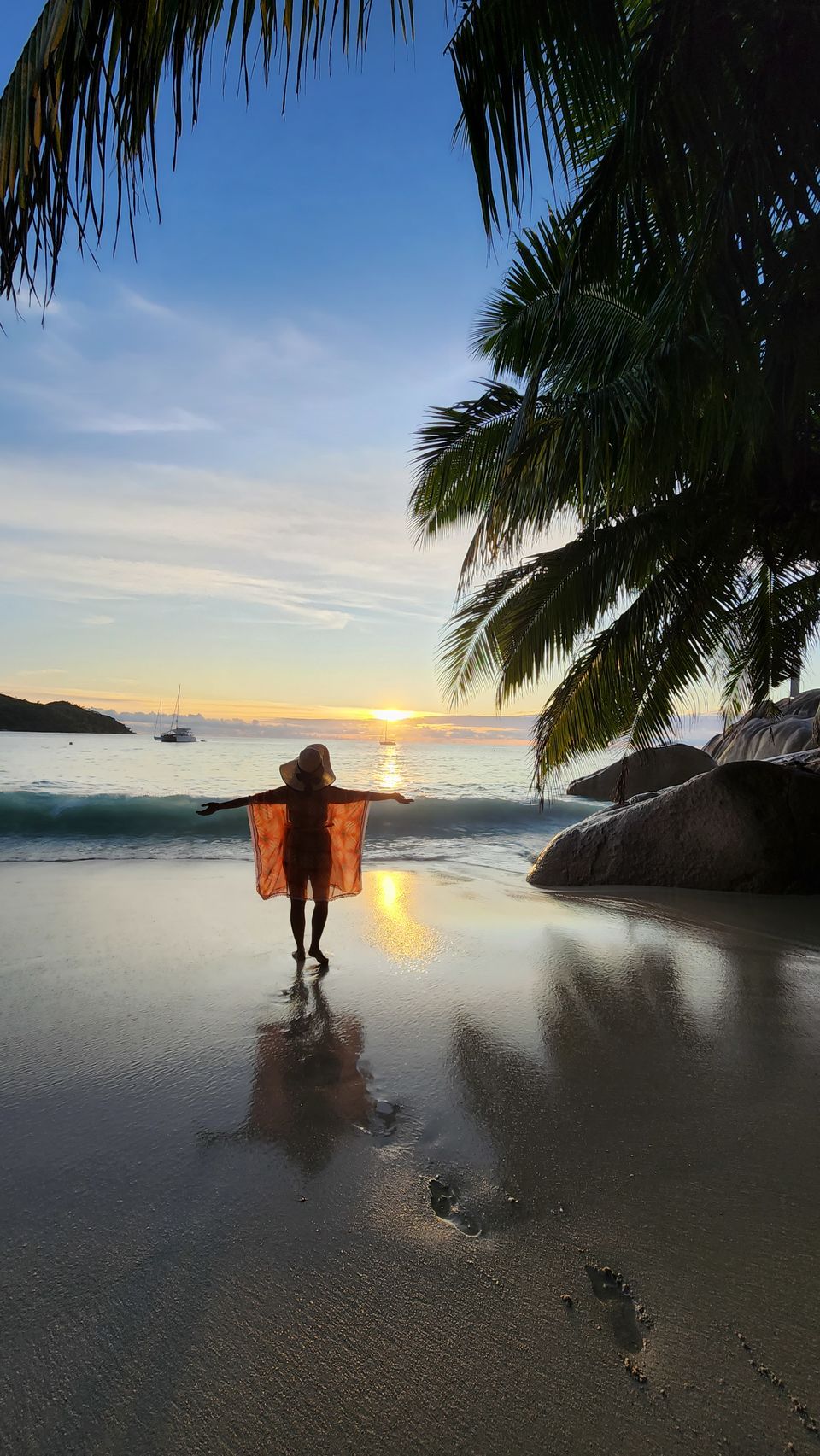 Day 6: La Digue
La Digue has everything you need for an unforgettable experience in the Seychelles! The island also has a significant population of giant Aldabra tortoises.
This island is almost motor free and cycling around the Island is the best way to explore the beaches.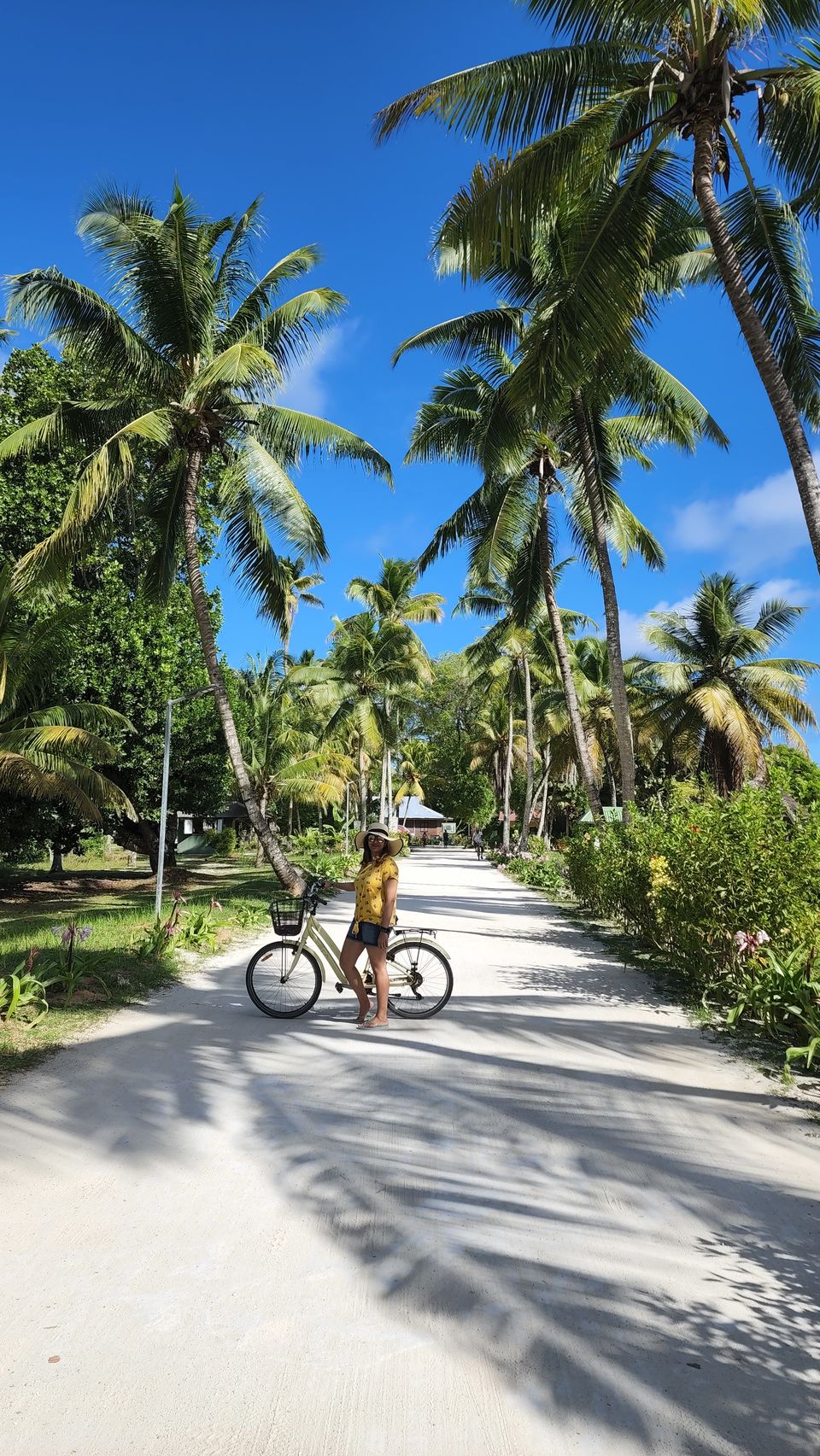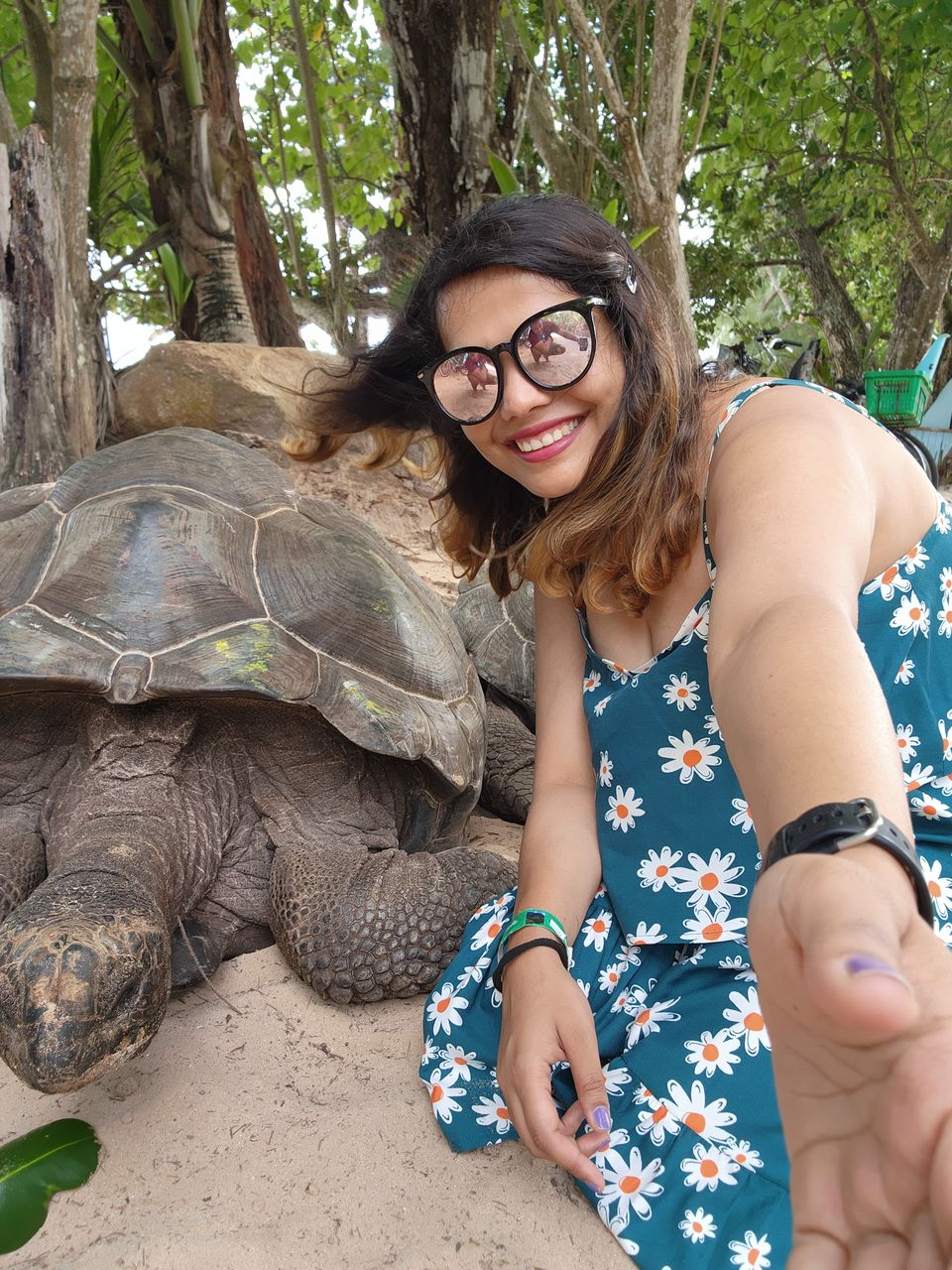 Exploring Northern La Digue (cycling along the coast)
Anse Severe Beach: The beach is relatively long and there's quite a few shady spots under the palms you can lay at.
Watch out for the giant tortoises roaming around.
Exploring Western La Digue (the most beautiful beach in La Digue and seeing the tortoises)
1. The L'Union Estate Park is one of the main attractions in La Digue. The park is a former coconut and vanilla plantation and it offers a real insight into La Digue colonial history. There is an entrance fee of 100 SCR (around €5) to enter the park and there's quite a bit to see. The first thing you'll notice is all the coconut trees, covering pretty much the whole area. Beware not to stand under them – they're so tall that if a coconut falls on your head, it might not end well! Anyways, the place is incredibly picturesque, so be sure to have your camera ready.
2. No itinerary for La Digue is complete without Anse Source D'Argent. This is hands down one of the best places to visit in La Digue. The beach (or should I say beaches, as they are separated by the rocks in different sections) offers a mixture of shallow clear water, white sands and beautiful granite formations. Anse Source D'Argent offers excellent conditions for swimming, snorkeling and enjoying the sea life altogether.
3. Anse La Réunion Beach- It is another very shallow beach with crystal clear water, suitable for swimming and observing the underwater world.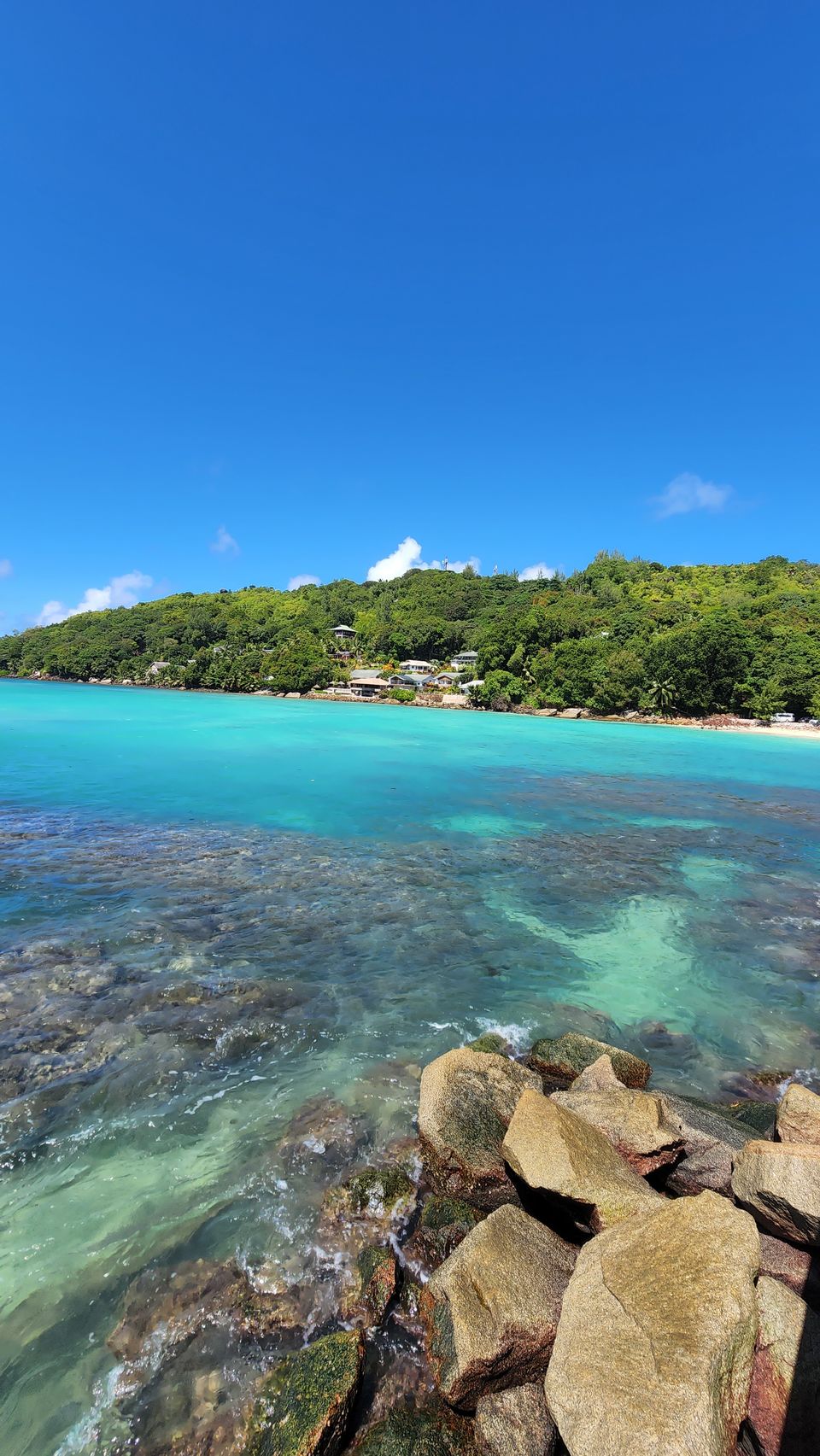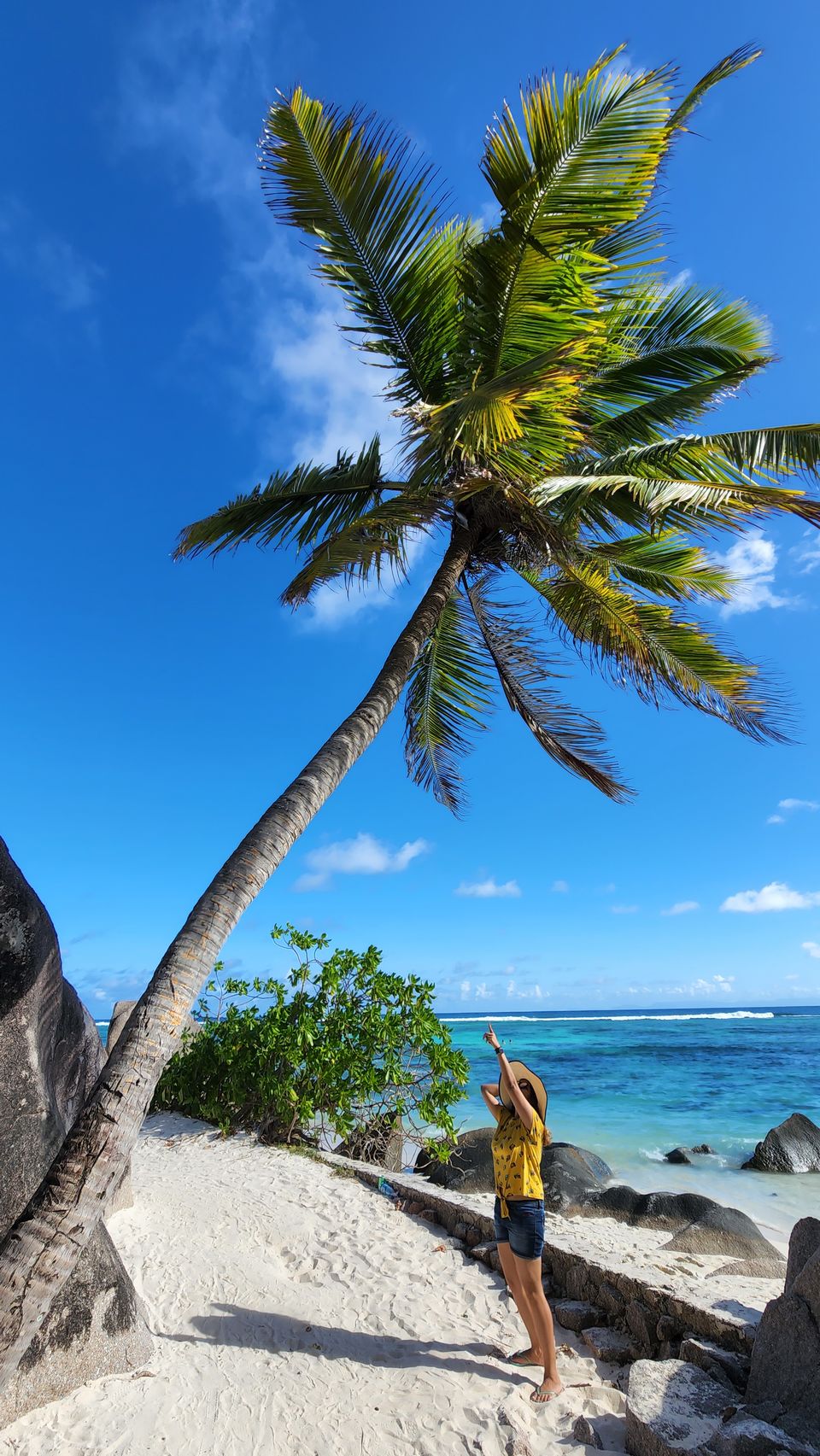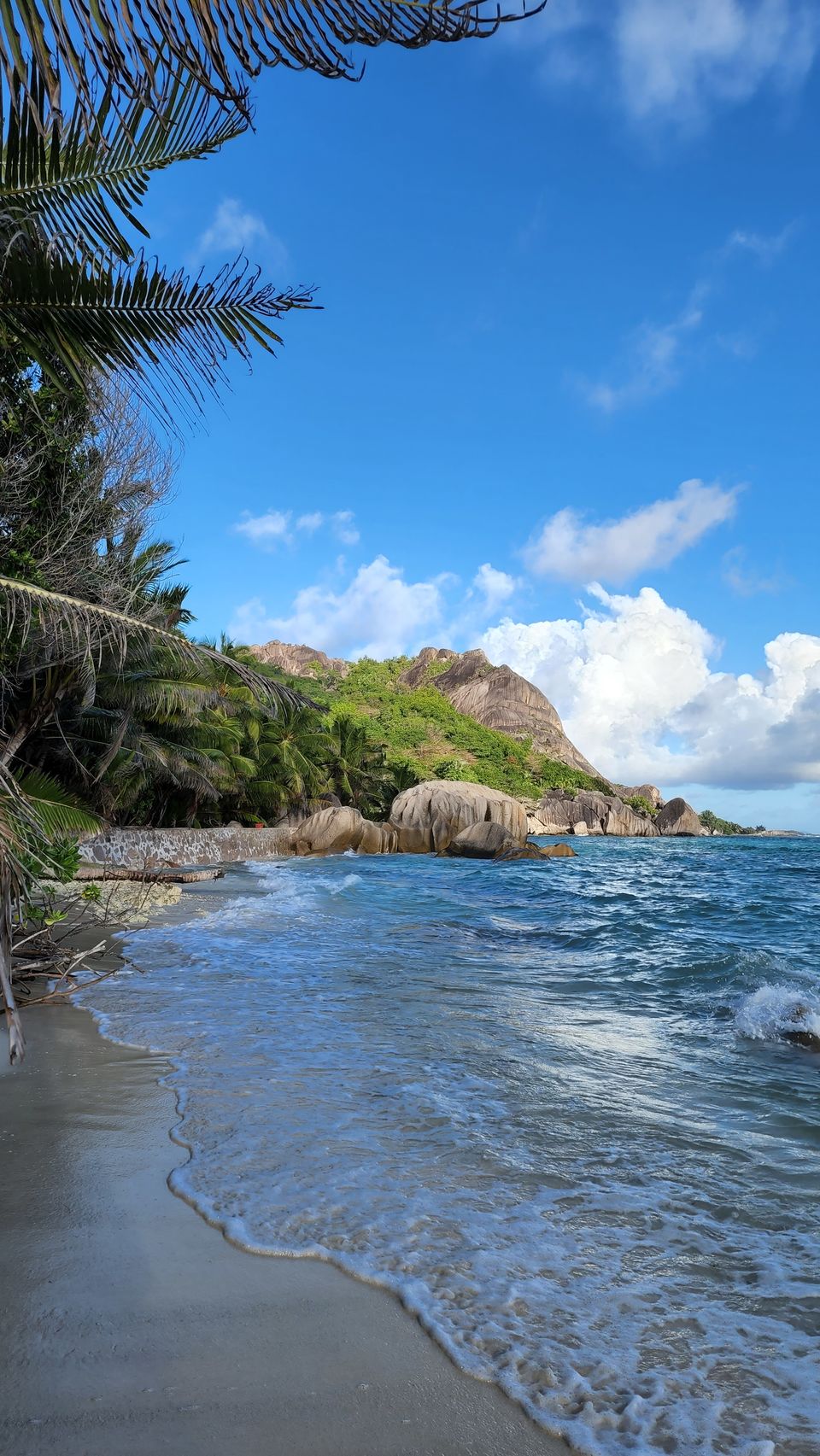 Honestly, Seychelles took our breathe away. It is majestically beautiful and the topography is beyond our imagination.
To wrap up, here are some travellers tip from our side.
1. Getting to different islands like Praslin and La Digue Island from Mahé is simple and we recommend traveling with Cat Cocos ferries which departs from Victoria Jetty.
2. Book self catering apartments to save some cost as Seychelles is not a budget friendly destination.
3. Book self drive cars instaed of cabs they are relatively cheaper.
4. Affordable airlines these days is srilankanairlines.
5. Best currency card is Niyo global.
Watch this attached video for more tips.