It had only been six months since we got back from our trip to Canada, Caribbean & Europe when that travel bug started to bite again... and bite hard it did! I wanted to travel so bad but my better half was against it for we have another holiday coming up in Sep - a date with the lions in Africa! But trust me, when that bug bites you, it's an itch that never goes away. I knew there was only one way to convince him and that was to come up with an exotic locale in a doable budget. So armed with my ever dependable Google & a spreadsheet to note down expenses, I came up with a one week itinerary for Seychelles for 2 lakhs for the two of us. I needed nothing more to get him to say the magic word - YES!
So here's what I did. Note - the cost here is for two adults.
Air Seychelles flights (Mumbai - Mahe) - INR 61,000.
What you need to know - Air Seychelles fly only on certain days of the week and the total trip time is 4.5 hrs. You may find a cheaper ticket online with another airline (only by a few thousands) but that flight would take you well over 15 hours with a layover included. So book with caution.
Flight from Mahe to Praslin - INR 8200
Praslin stay *4 nights at Le port Guest House (fully equipped AC apartment with kitchenette) - INR 28000
Ferry from Praslin to Mahe - INR 7000
Mahe stay *3 nights at Sunset Beach Hotel (4 star) - INR 45000
Food & excursions - INR 50000
TOTAL = INR 1.99 lakhs
An awesome deal considering we did not have to compromise on luxury with our hotel stay!
Alright! So arrive at Seychelles we did on a warm & sunny day. After clearing immigration, we checked in to the domestic terminal right next door for our flight to Praslin. A short 15 minute flight later we were in Praslin.
PRASLIN
Day 1 – We checked into our hotel which had all the comforts we needed to make our stay a luxurious one. Le Port Guest House came with sea facing views, a king size bed, two twin beds, a fully equipped kitchenette, and a bathroom. The added advantage was that it was right next to the port which made it convenient to catch a ferry to the islands. Plus, a bus stop & supermarket bang opposite the hotel and a takeaway restaurant just down the road made things more convenient for us. We spent the day relaxing in the hotel and exploring the neighbouring area by foot.
Day 2 – We went to the ferry terminal and booked us a ticket to La Digue. I highly recommend you visit the island as it has one of the best beaches in all of Seychelles (Anse Source d'Argent) and you also get to see giant tortoises. Here's some advice – do not spend a bomb and visit Curieuse island to see giant tortoises for La Digue has many of them. Not many know this and often end up booking an expensive cruise to Curieuse.
Once you get to La Digue, do RENT A BIKE! It costs only 10 euros per person and is the best way to explore the island. Take a right from the ferry terminal and bike towards L'Union Estate. There's an entry fee of 10 euros to enter the estate and once you are inside you feel as though you've stepped into paradise. Pretty landscaped gardens, postcard worthy beaches strewn with huge granite boulders and of course, those giant tortoises! Stop for a bit and take in everything! Feed the tortoises and then bike straight ahead to Anse Source d'Argent which in my opinion is the best beach in all of Seychelles. It's a photographer's delight with its massive boulders and emerald green waters -- water so clear that you can see fish and if lucky, turtles too. We lazed around the beach for a bit and spent the rest of the day cooling off in the waters with fish (and dogs) keeping us company.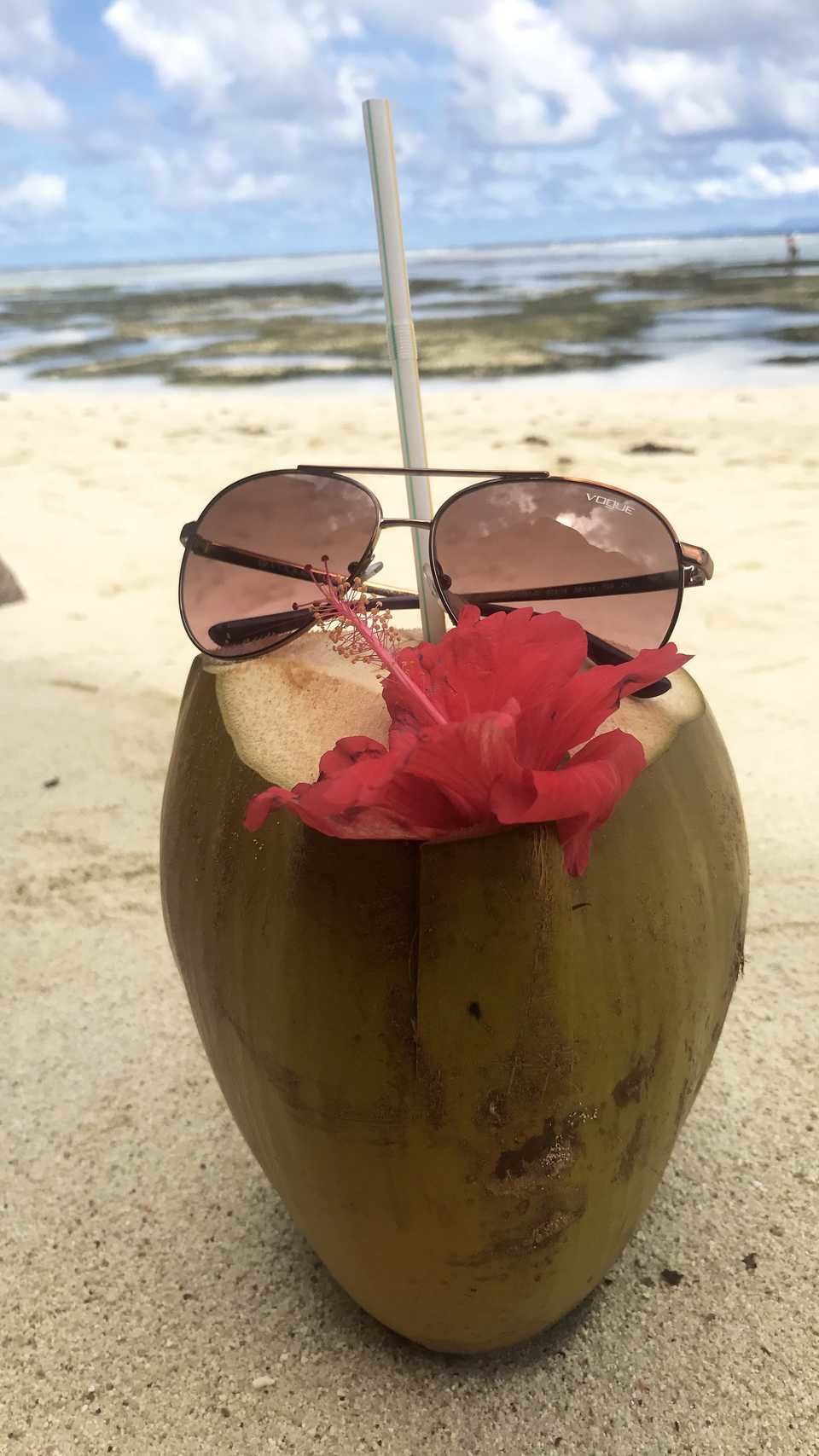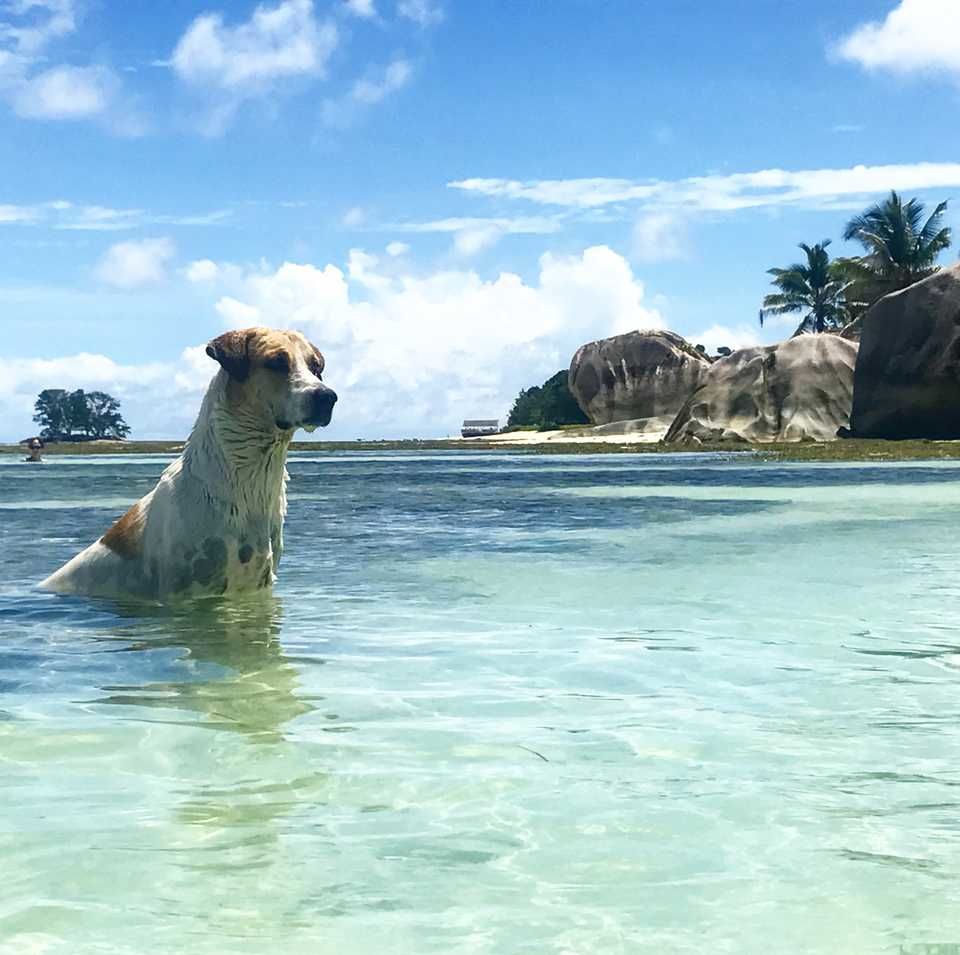 Dining – Save yourself big bucks and dine on Creole takeaways. The food is lip smackingly delicious and the portions huge. As an Indian abroad, I sure did not miss home food for Creole cuisine is a lot like Indian cuisine with its rice & curries.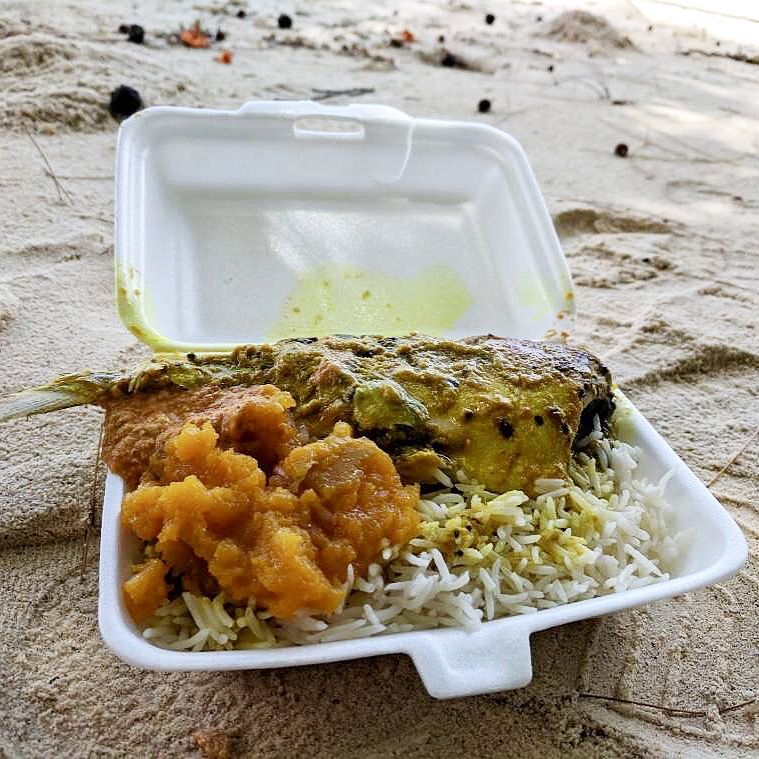 Day 3 – We hopped on a bus and went to the Fond Ferdinand nature reserve. Here's another secret and one that not many know of. Many tourists visit the Vallee de Mai nature reserve to see the famous coco de mer (a coconut shaped like a woman's pelvis) and end up paying 20 euros as entry fee. Fond Ferdinand (only recently discovered and gaining attention) is a cheaper option with an entry fee of 6 euros and is six times bigger and has more coco de mer trees. Plus, you get a friendly & knowledgeable guide. There's a 1.5 hrs trek that by the end of it gives you a spectacular view of all the islands from the summit. You won't get this at Valle De Mai. Google the difference between the two reserves and you will know what I'm talking about.
Day 4 – We took the bus and visited Anse Lazio voted 6th best beach in the world by Trip Advisor (I personally found Anse Source d'Argent much better in comparison). The bus stops at Anse Boudin and from Boudin it's a 20 min uphill climb to get to Anse Lazio. Go there early as it tends to get crowded later in the day. The beach is beautiful with its powdery white sand that glistens above an an ocean whose gradient extends from the navy to the clearest turquoise, all in a tropical forest setting emerald surrounded by huge granite rocks. From there, if you have the time you could also do a rather sweaty hike to Anse Georgette.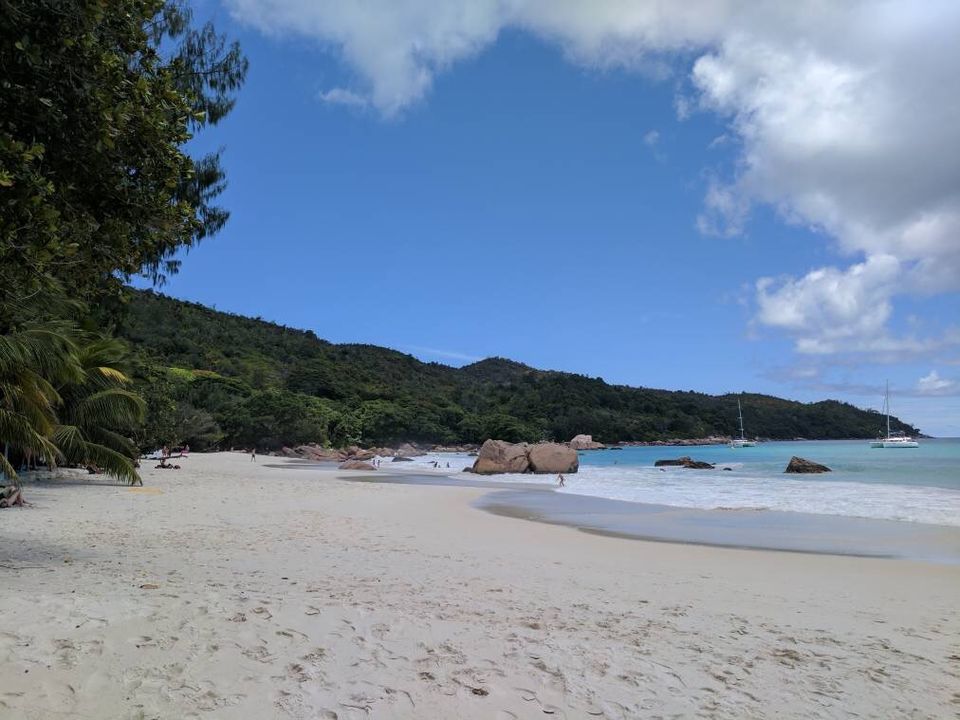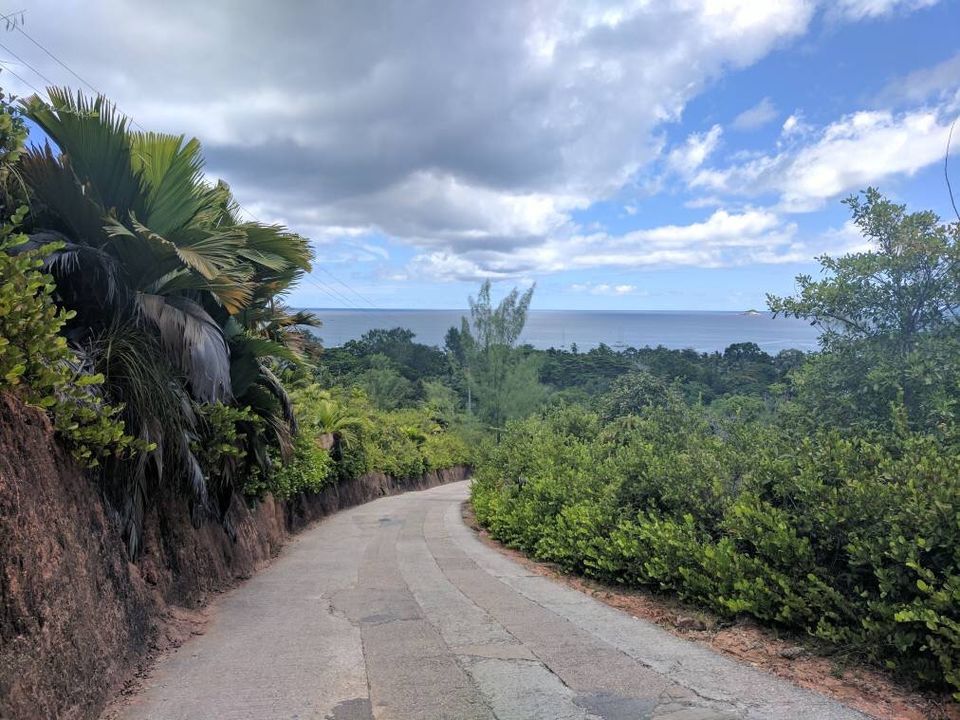 MAHE
The Sunset Beach Hotel in Mahe (North coast) is a great option for its spectacular views of the Indian ocean and mesmerizing sunsets. We spent most of our time snorkeling in the hotel's beach itself. They even provide free snorkeling equipment and beach towels and that's a plus indeed.
A short bus ride from the hotel (bus stops right outside the hotel) and you can get to Beau Vallon beach. This is another gorgeous beach with miles of white sand and some good waves for swimming. There's also a promenade which gets quite lively during the evening with street musicians and food stalls. Do check it out to take in the Creole spirit and the island way of life.
We also visited Victoria city and spent a day shopping for fruits & vegetables while also taking in the sights & sounds. Here are some pics from our visit.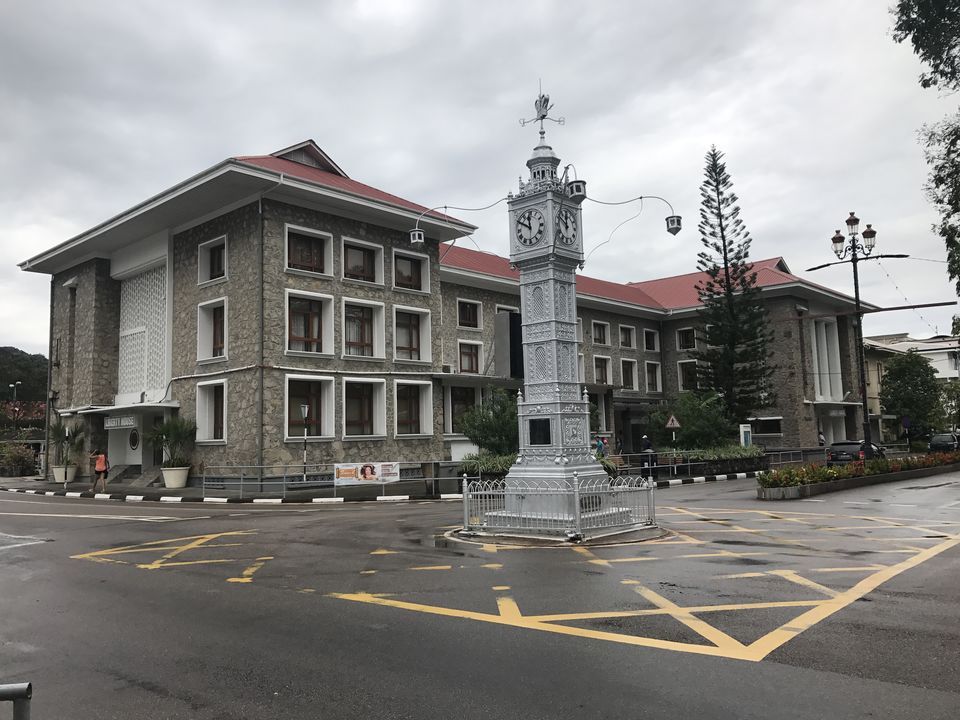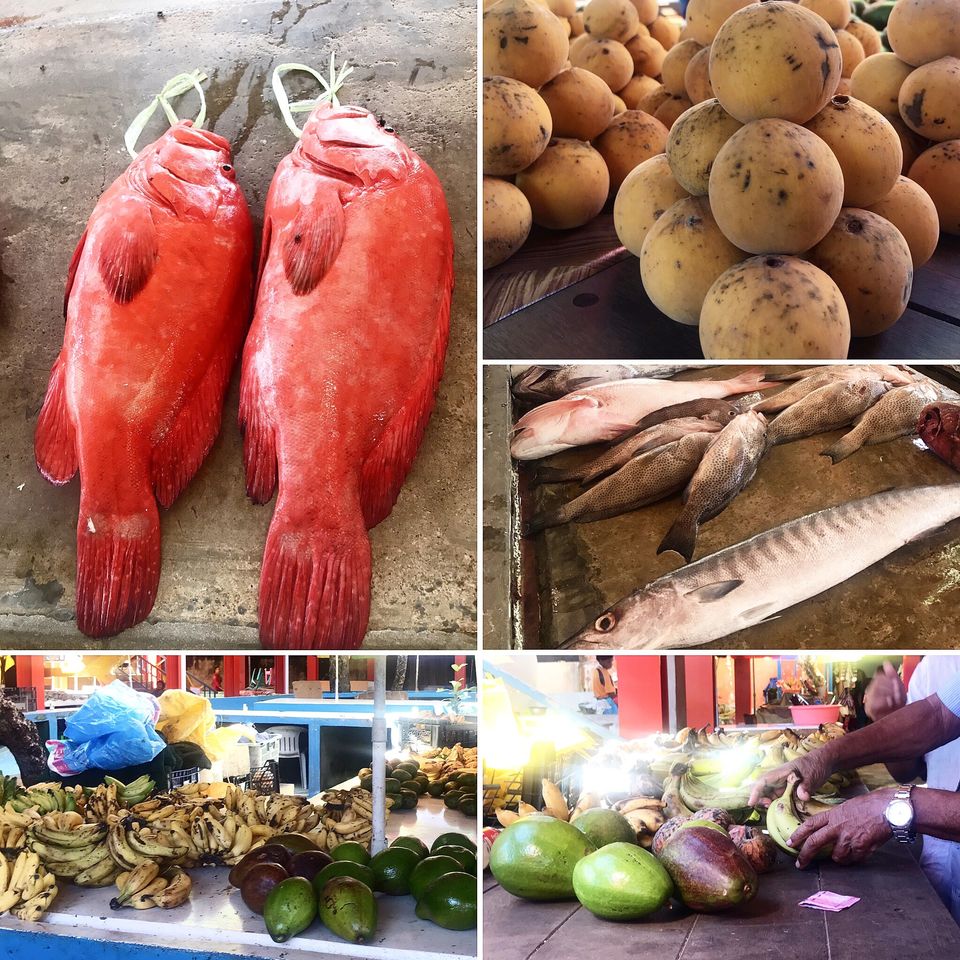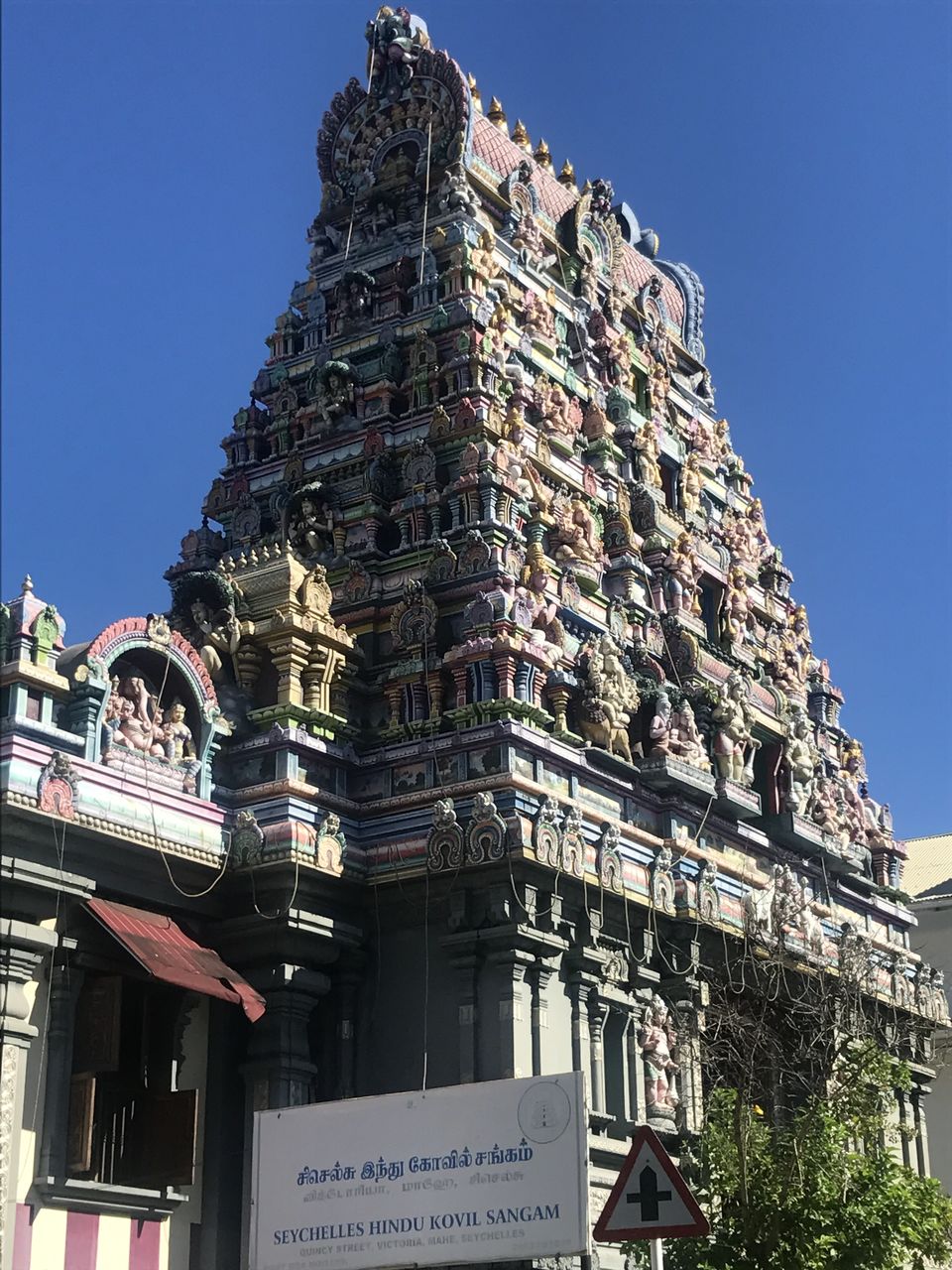 We also did a Mahe beach & mountain tour for 150 euros and had a car & guide to ourselves. If you're renting a car, then don't do this but if you're dependent on public transport then go for this as it's a great option to cover all of Mahe in one day. We stopped at many beaches and it was worth every penny spent.
So that's the story of my adventure. If you'd like to know my top beach picks. Here they are –
1) Anse Source d'Argent (La Digue)
2) Baie Lazare (Mahe)
3) Anse Lazio (Praslin)
4) Takamaka Bay (Mahe)
5) Intendance (Mahe)
As always, drop me a line if you have any questions. And hopefully, after reading this you know that Seychelles is now a dream that you can make true.
Ready to go around the world in 2020? Click here for the ultimate 2020 bucket list!
Frequent searches leading to this page:-