Mount rainier national park has always been a dream destination for me and my prayer was finally listened when one of my friends moved to Seattle this summer. I took a couple of days off to pay him a visit and explore some of the evergreen state of Washington. Located about 80 miles south east of Seattle the Mount Rainier National Park is a treat to the eyes and soul. We started early morning from Seattle and it took us around 2 hours to reach the National Park. The first thing we noticed from the car was the mighty Mount Rainier or Mount Tacoma but as soon as we parked the car and got out there were something else that took us by awe; Wild flowers. A variety of wildflowers were everywhere in that national park.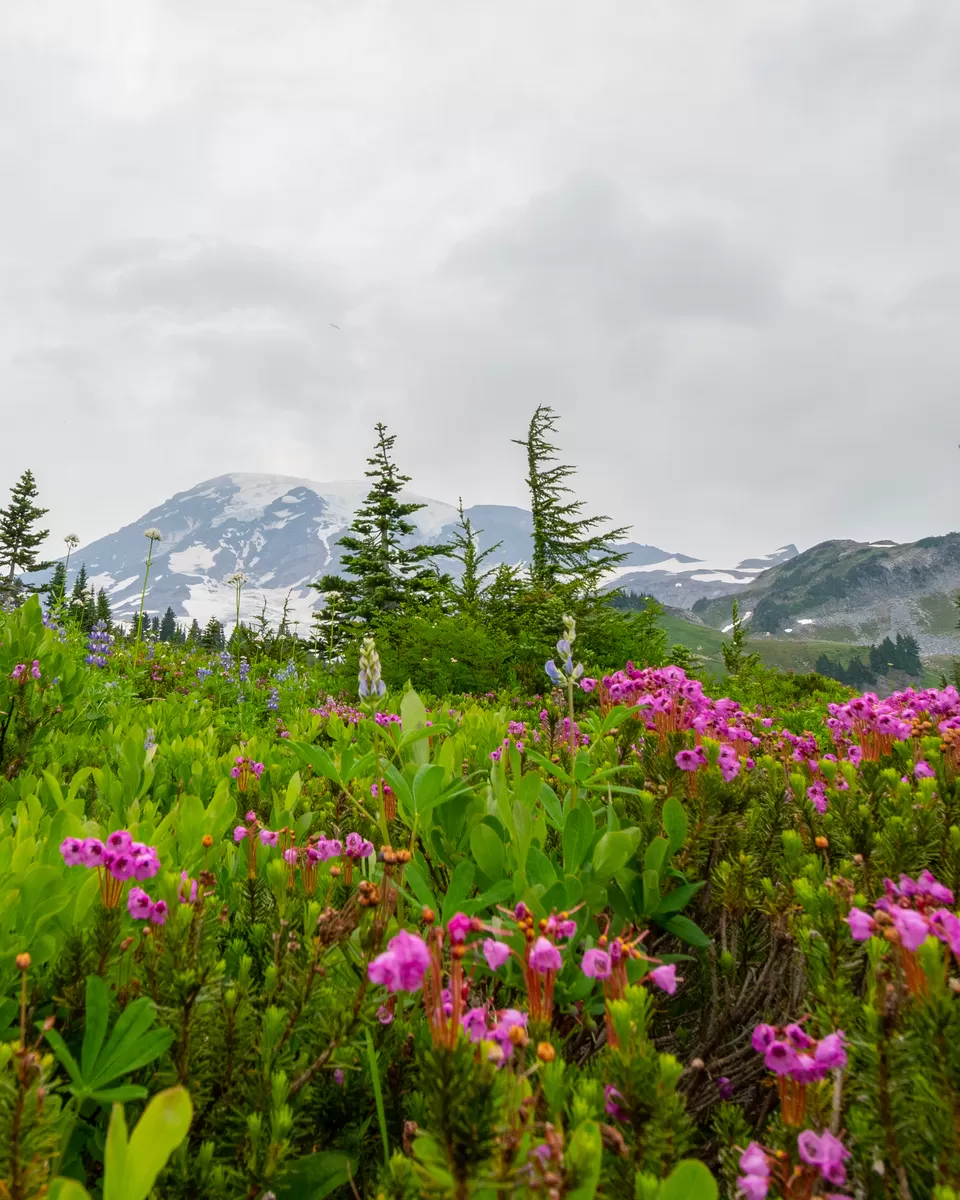 You are bound to pause every few steps to capture the wildflowers with the Mount Rainier in the background. The spectrum and abundance of the flowers are bound to blow your mind. In winter most of these areas are closed due to snow but summer brings colors to this national park.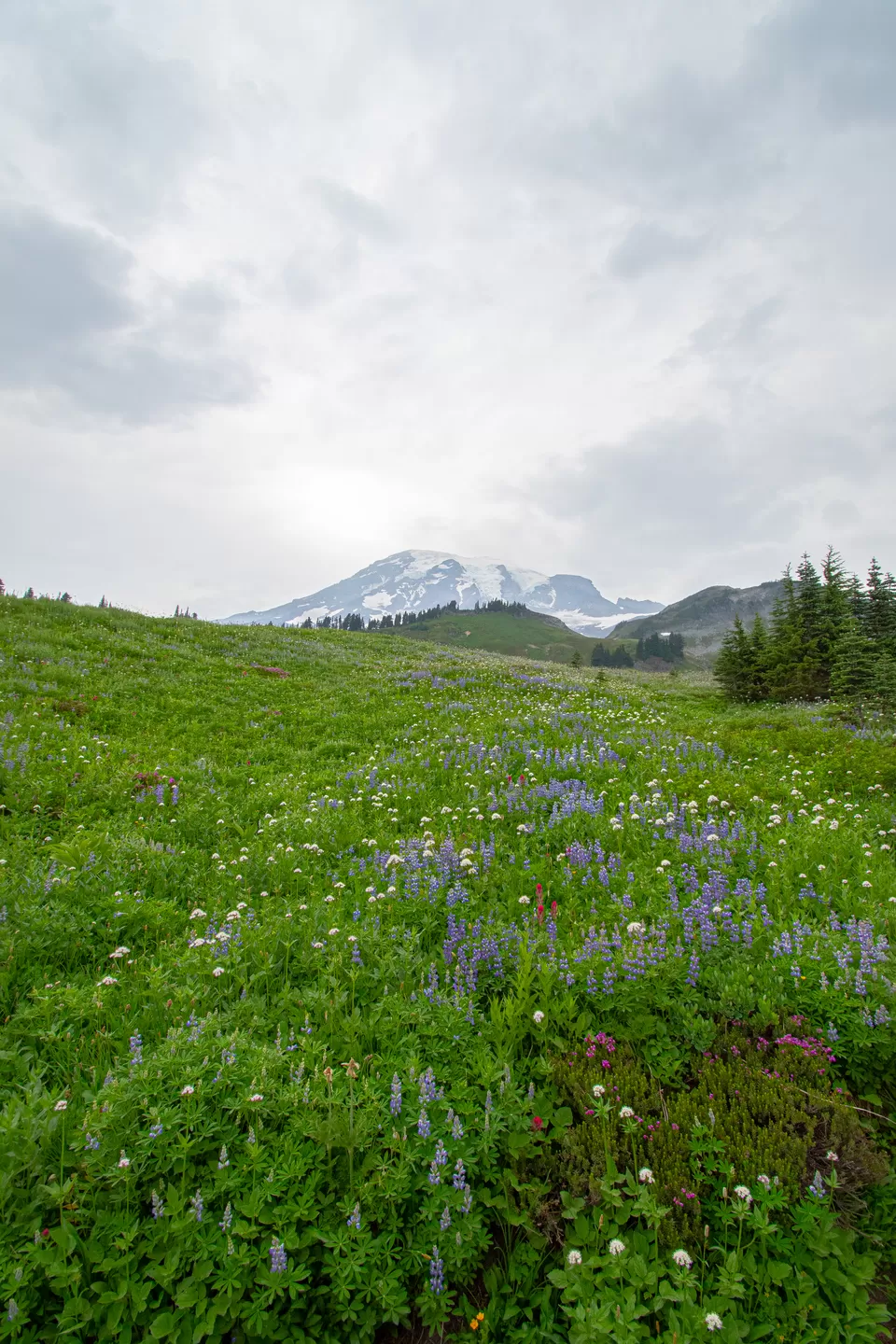 Located a mile away from the parking lot is one of the most famous water falls in this national park; Myrtle falls. Just walk down few steps from the trail and you'll be rewarded with the amazing view of the falls with Mount Rainier in the background.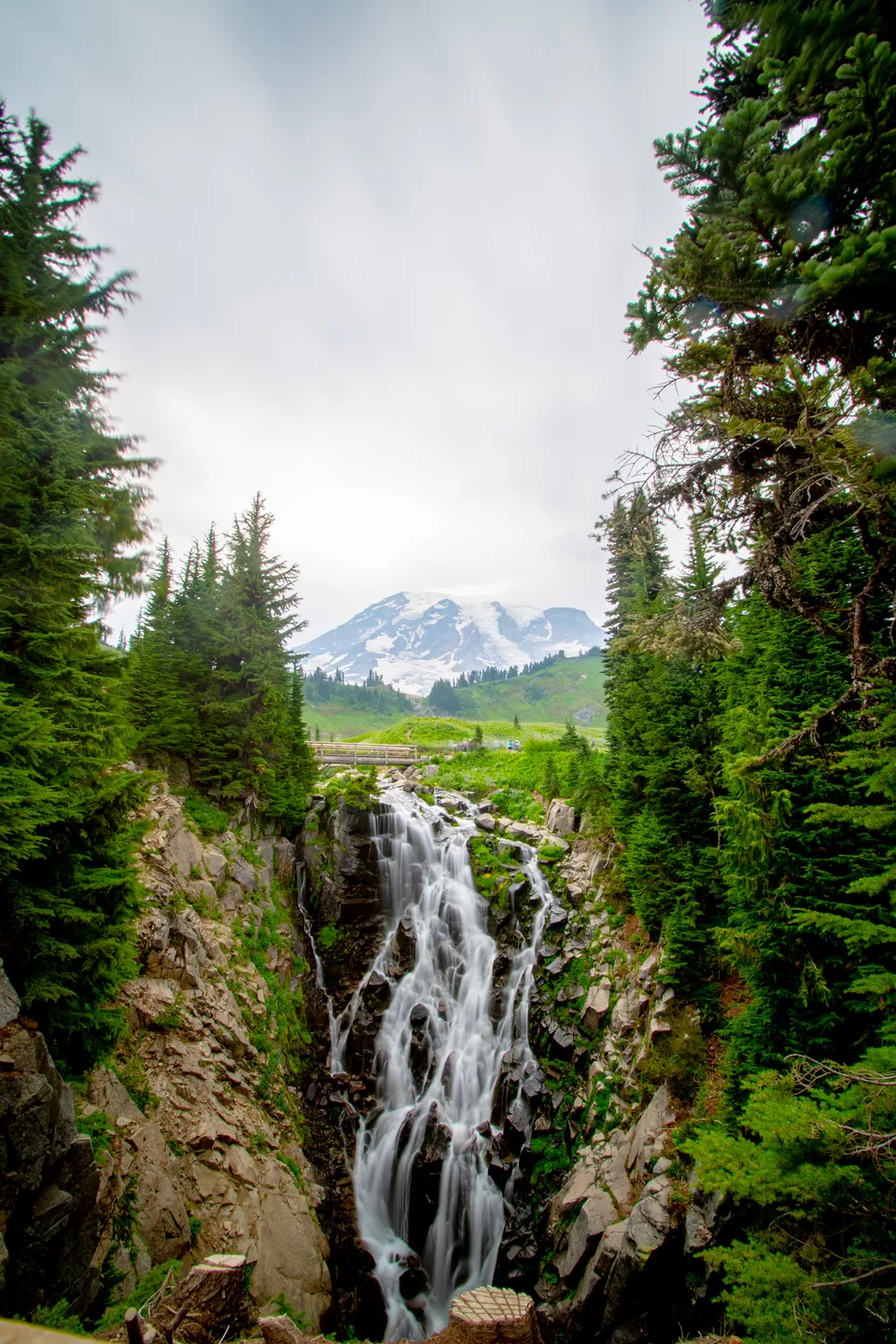 The view on the opposite side of Mount Rainier is nothing less attention capturing; especially with the wildflowers. On the hike up, my attention was mostly focused on the Mount Rainier but the opposite side caught my eye at a specific part of the trail where it was a gathering of colors with the Cascade Mountain range in the horizon.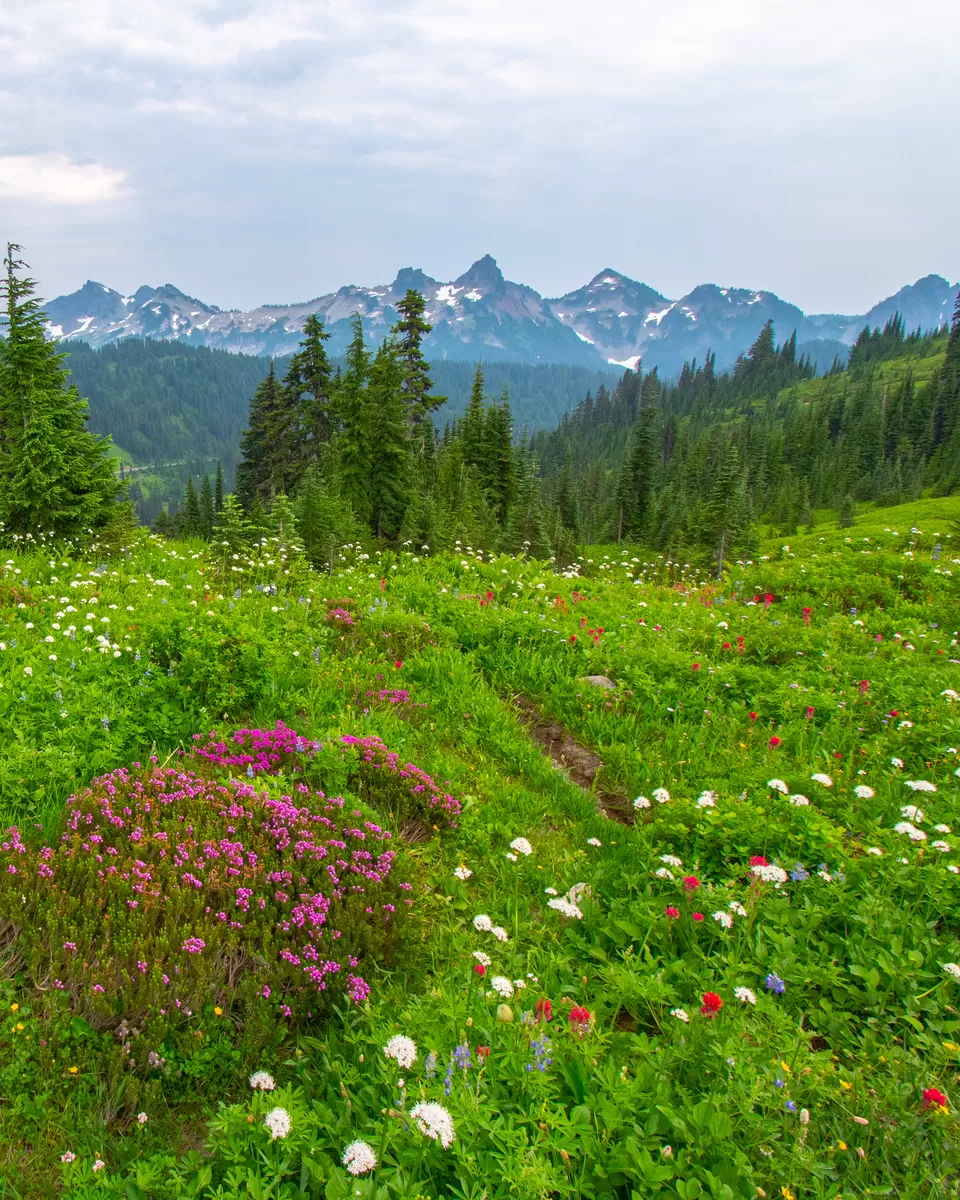 The journey to Paradise will be incomplete without paying a visit to the reflection lake which is located very close to the Paradise parking lot. It took about 10 minutes to drive to the lake and it self explained the name. For most part of the journey it was drizzling and I had to wait for a significant amount of time for the rain to stop and to capture a good reflection.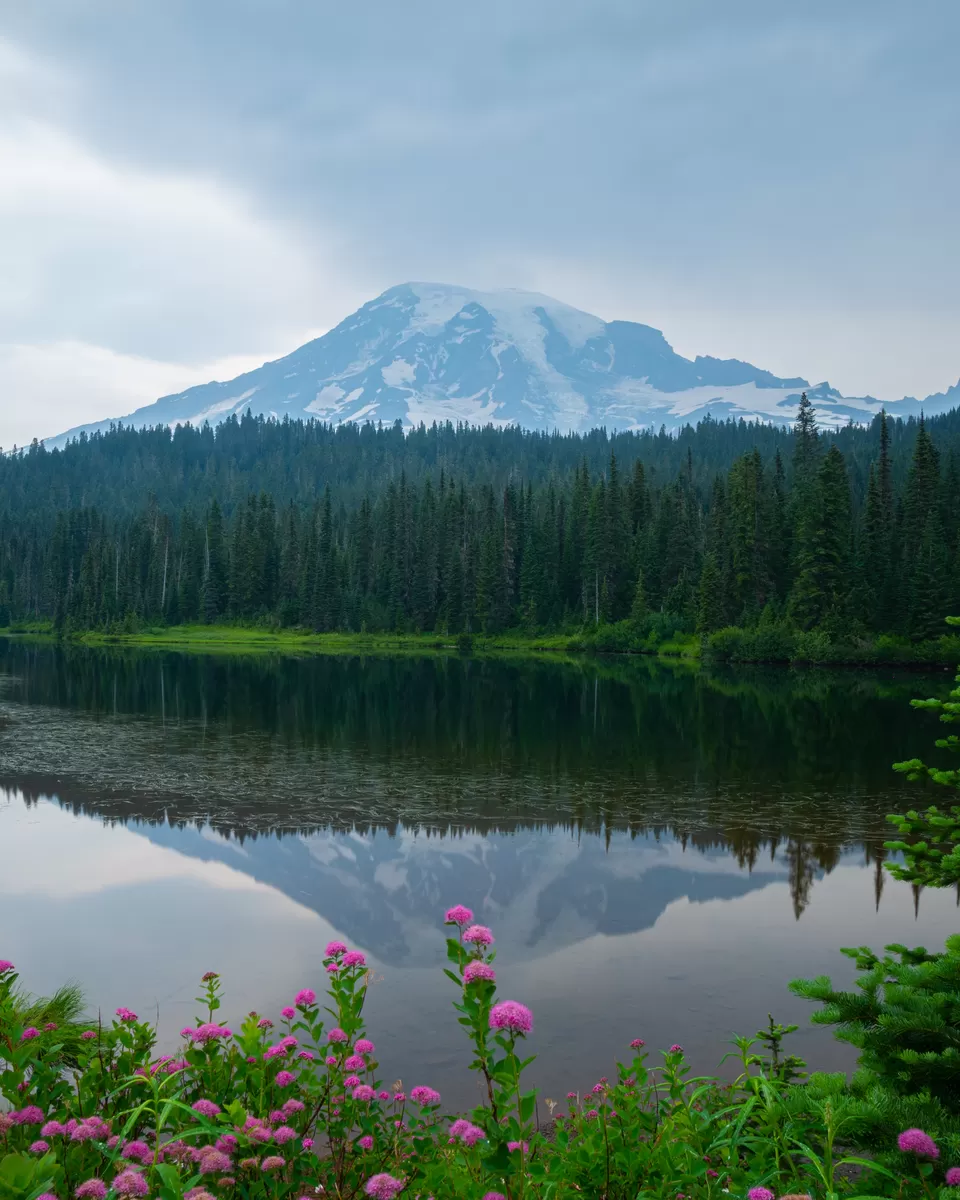 P.S. The summer is probably the best time to visit the Mount Rainer National Park with all the wild flowers around. The wildflower population was probably highest this year due to high volume of glacier melt. Although, that is a treat to the eyes, I just wanted to remind everyone that the rate of glacier melting is increasing each day all around the world and that is a threat to all of us. So, please be responsible in your part about how you treat Mother Nature if you want these places to exist in future.