Take time, think and question. Aren't borders imagined boundaries? Who are the people living on the other side of the line drawn on a map? Are they any different than us? Fortunately, there are a few who have already started questioning the preset concept of borders and started their journey towards the greater good.
Mohammad Akram Feroze's life is a journey. This traveling theater artist holds a World Passport, something most people don't know about, and travels seeking critical answers through his plays and performances. Questioning key questions and most importantly, understanding society.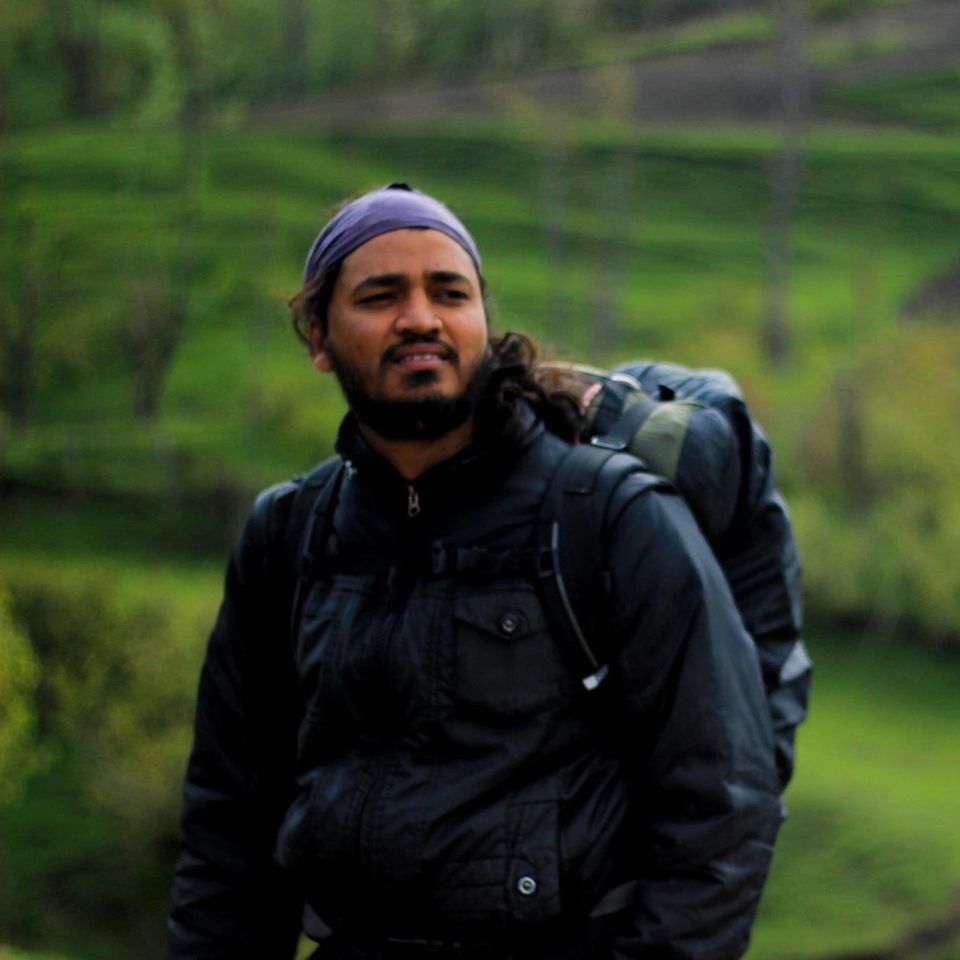 Meet Mohammad Akram Feroz
His journey began 5 years ago when he decided to take a leap of faith and head out on a journey with only 300 bucks in his pocket. For 2 and a half years, this traveller cycled around the villages, mostly in the conflict zones of India exploring cultures and most importantly exploring the mindset of the people he met in this journey.
But his travel was much more than just hopping destinations. Bringing together his two passions in life, theater and travel, he began writing and performing plays with the help of local kids at the villages where he stopped. This journey was called The Cycle Natak.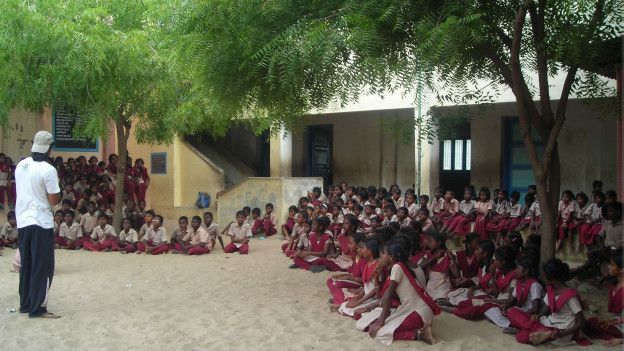 The Journey of The Cycle Natak 
In my conversation with Akram, he revealed an incredible method of this journey. 
"I am not a chai-lover but for the love of striking a conversation with strangers, I didn't mind sitting at a teashop to enjoy few sips with the people I met there. And that is exactly how I started-off every time I reached a new village. I would eventually meet someone who would offer me shelter and yes, there were nights I didn't have a roof over my head. I would also meet people and insist on them to take me to the local school where I could meet teachers and students. It is always a challenge to make them understand what I am there for, since at remote villages people are not used to seeing travelers."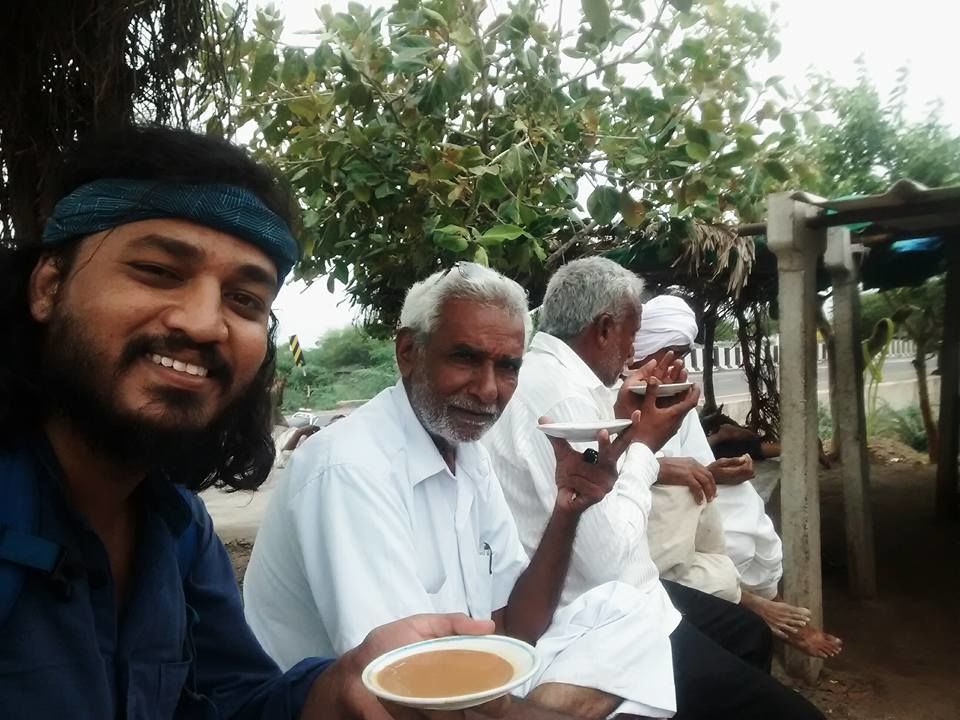 Theater, travel and Social Experiment
At local schools Akram interacted with children and asked them about their day to day problems they faced. He made them write their story down and later weaved a play around the dialogues written by the children. Explaining his method of play-writing, he said, "The children were the writers. They were the actors and I became a mere facilitator. The exercise was only to make them realize the problems they faced within the village and a part of tackling problems is to acknowledge it first. I came across children revealing stories about the issue of bonded labour and the devastating financial conditions faced by villagers, about alcoholism among their peers at school and more such startling unimaginable but real situations."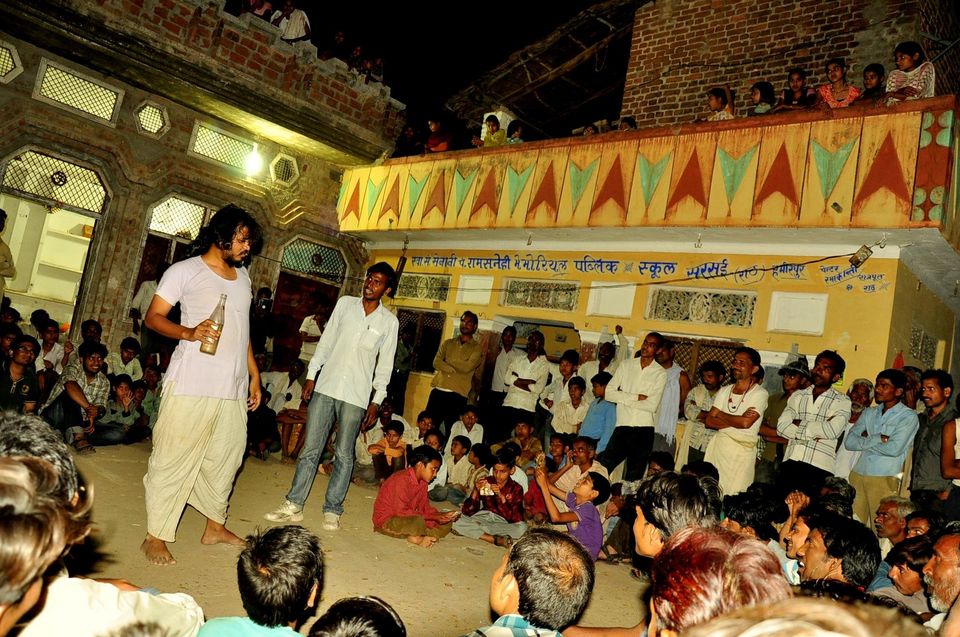 Questioning Borders
For the last two years, Akram has hitchhiked for more than 40,000 kms across India. He travelled from Kashmir to Kanyakumari more than four times, hitching rides from truck drivers, bikers and every new person who is gracious enough to let him tag along. 
When he wished to take his journey forward and travel to Russia, he was prevented owing to unforeseen visa technicalities. Moved by his experience, the moment had come when he began to question the political norms of national boundaries, an issue which is unacknowledged and completely unquestioned.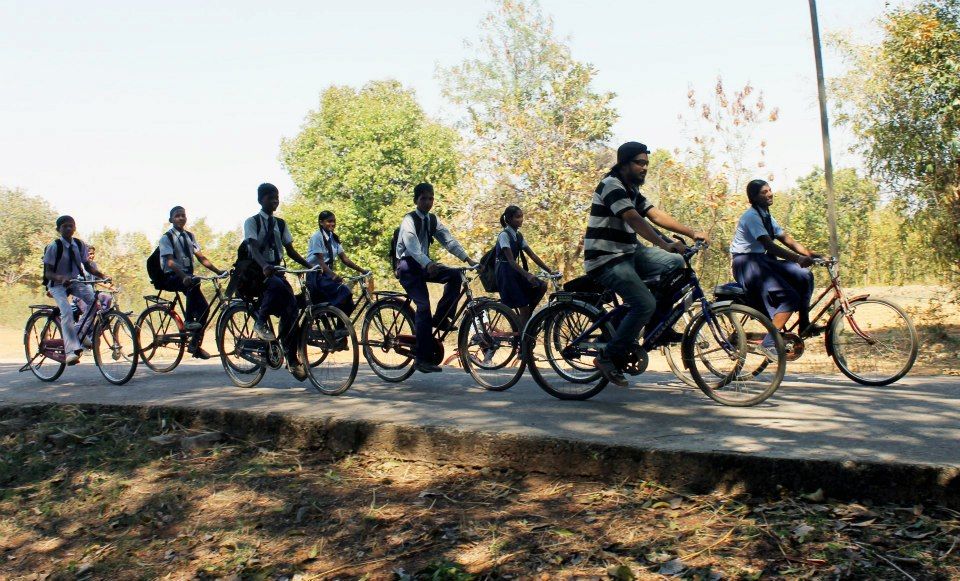 Akram's World Passport
Akram now carries a World Passport issued under the Article 13 (2) of Universal Declaration of Human Rights as a part of a global movement which says, "Everyone has the right to leave any country, including his own, and to return to his country." He realized that the communities living at the borders are at the receiving end of the political propaganda of war and hate. Therefore, it necessary to discuss a new perspective with them, talk about borders differently and inform them about the common realities the share with the people on the other side."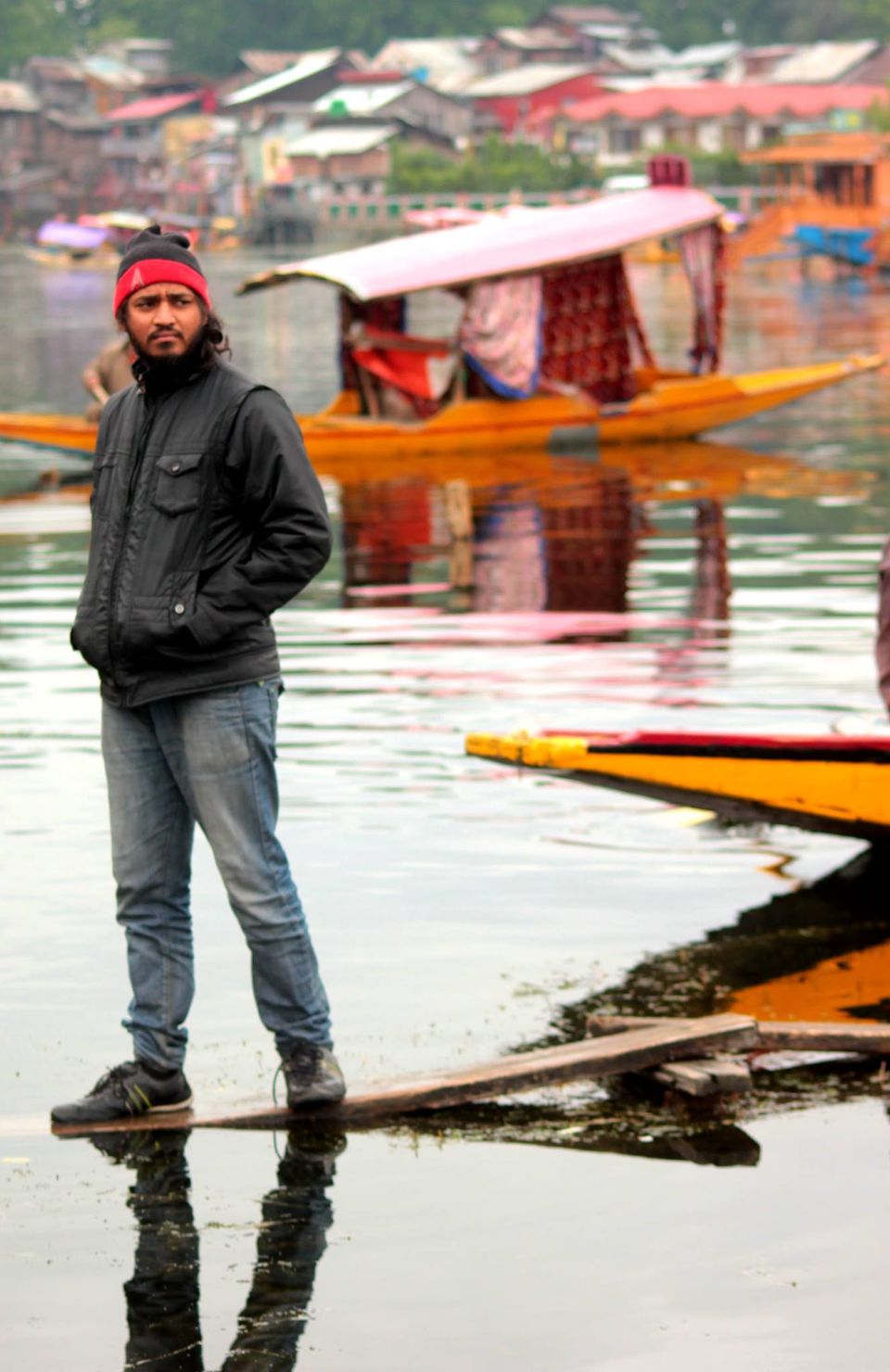 Theater at Borders With A World Passport
He then formulated an ambitious journey where he decided to walk and hitch rides for 10,000 kms along the villages centered around the border of Indo-Pak, Indo-China, Indo-Nepal, Indo-Burma, Indo-Bhutan and Indo-Bangadesh. Along with three other artists from Karnataka, Uttar Pradesh and New Delhi, Akram charted out a road map for himself. He called this journey, Theatre at Borders. Engaging the children in these villages, Akram prepared plays to introduce people to a new concept of borders and help them imagine a borderless world. 

The journey which started from a small village near Kutch was stopped when he was picked up by Jaisalmer police on August 13, 2015 at Indo-Pak Border and kept in custody for 20 days, accusing him of 'breach of peace' and suspecting him to be a 'spy'. The journey that started with a commendable purpose was now at a halt for the most despicable reasons. 
His dream journey is now put to an end and his case fell to the hands of RAW and the Ministry of Defence. He is now prohibited to enter into any conflict zone within India.
It's important to talk about Akram's journey because if a free-thinking mind with an honest purpose in his heart received a mistreatment from the society, then maybe it's time we rethink norms, be it legal, political or social.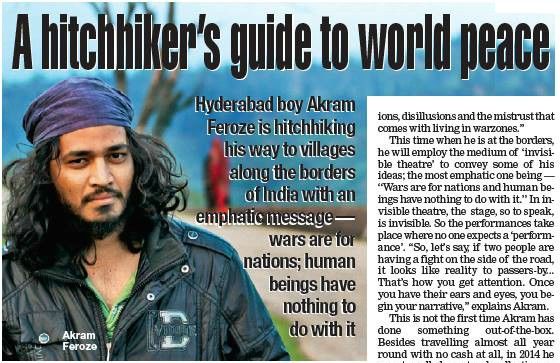 A small conversation worth a thousand words
Akram shared, "In all tough times of 20 days, there were funny moments too many during interrogation but the one which makes me laugh most was when I was in jail and in the initial couple days in jail, no one was willing to talk to me. Everyone thought I was a terrorist and were scared of me. Then I made few friends slowly, 3 young guys caught for truck theft joined my barrack. I was reading the newspaper, one of them walked upto me little scared and inquired,
He: Aapka naam ( Whats your Name ? )
Me (With stern look and voice ) : Akram Feroze
He : Kahan say ho aap ? (Where are you from )
Me : Hyderabad.
He : Iss Par ya uss par ? (This side of border or that side)
Me: (Gave him a serious look and replied) : 12 din say, Desh ki sab say top intelligence agencies lagi padi hai pata karnay ki, Maine "iss paar say hoon ya uss paar say" (From last 12 days, country's top intelligence agencies are struggling to find out if I am from this side or that side of the border )
His was stunned and after few seconds of dead silence in barrack, we all broke in laughter."
Akram still stops by at police stations casually to have tea with the cops, who are surprised at his confusing advances and offer him tea anyway. The truck drivers he met an year back call him up and ask him if he wants to tag along.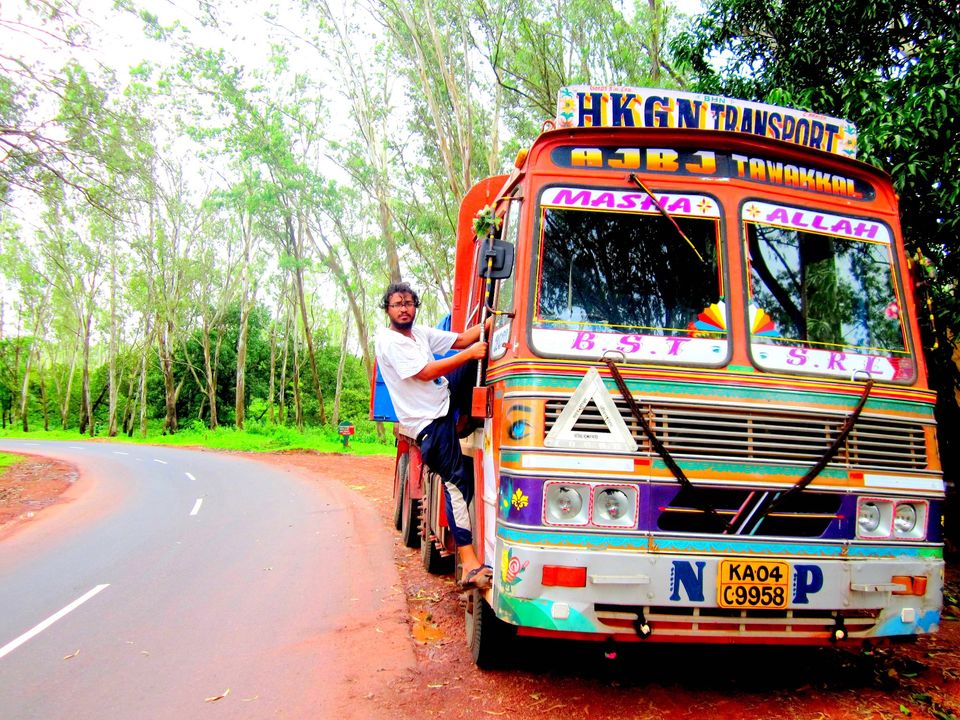 This is a story of faith in humanity and questioning the repressing norms of society which bind you in shackles and you never realize exist until you meet a person like Akram.