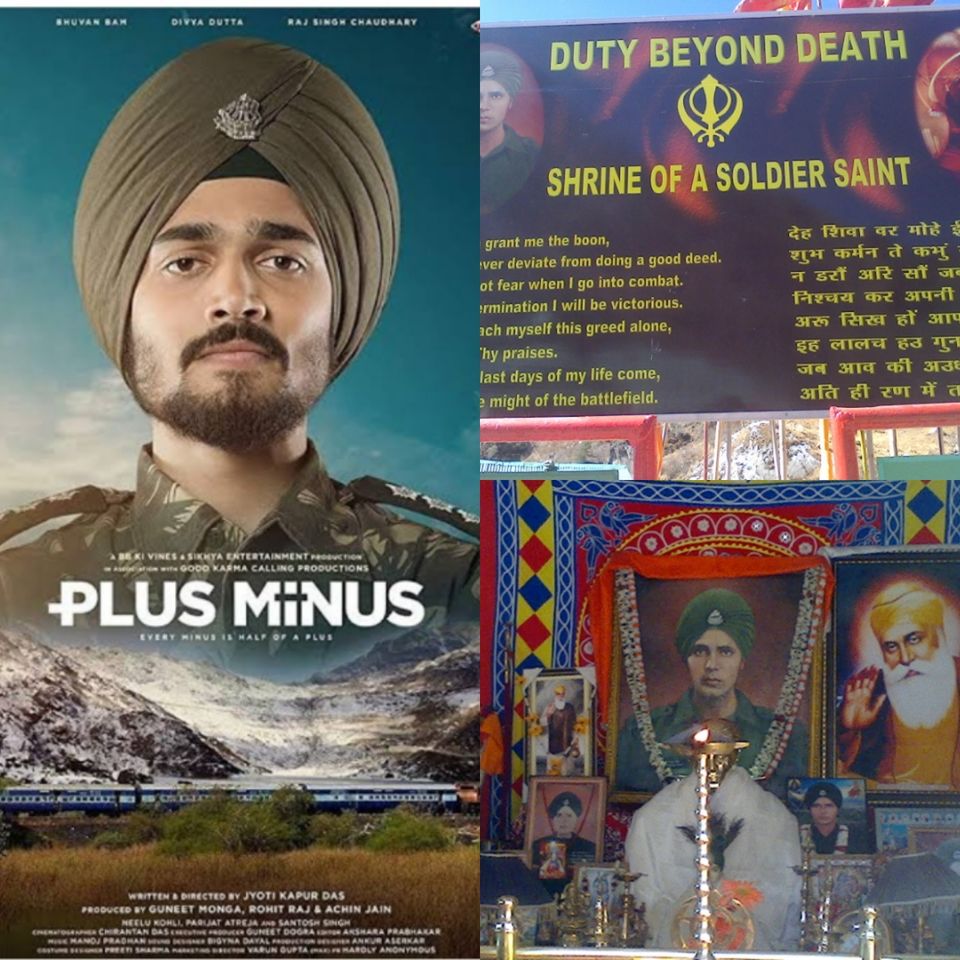 North-East tourism is one of the bestest options to explore India's "Unity in Diversity" culture. Many places here are underrated and less crowded. Hence might have maintained their original Beauty...
Few years back, when I was on a trip to explore north east with my family, a wonderful surprise came along our way.... Our plan to visit Kathmandu, Nepal was cancelled due to land skipping in Eastern Himalayas and we had 3 days spare hence. Not thinking much we gave a shot to Sikkim...!
This travel blog is about that one day out of the three, which i still feel fresh and new every time i think of it...! After almost 4-5 years, still having goosebumps while watching a documentary about it, is surely a proof that why everyone must visit this unique place...!
The Baba Harbhajan Singh Shrine...!
Recently, India's most visited Youtuber and my personal favourite Mr. Bhuvan Bam posted a video about the story of our soldier, Harbhajan Singh. It inspired me to write a blog about my trip 4-5 years ago....
We arrived at Gangtok, one of the most beautiful place I have ever been, by a local seater taxi from Darjeeling. Gangtok is well connected to nearest cities and from Calcutta too. Well, finding a hotel, local shopping and deciding where to go was our first day.
M.G. Road is one of the best visiting shopping destinations. You can buy soveniors from here. This place is no less than a foreign country scenario. You don't have two/four wheelers allowed in the market. This entire road is outlined with different shops and both sides of the divider has benches to sit and relax. Greenery maintained on the divider and the lights on it makes you feel like a Dubai shopping market. With less crowd which makes it even better...! We decided visiting baba temple and all the spots on the way for nest day. Talking to the local cab driver, krishna ( sweetest driver one can ever have ) we completed the formalities. You need any Government approved ID card, passport size photographs and a good health to reach the top. He instructed us with some important notices and the moon showed up with lots of excitement for tomorrow..!

The journey started at almost 5 in the morning with we being very excited for the trip. It took almost 4-5 hours to reach the top. At almost 13000+ feets above sea level, we entered in military area. After all checking formalities we were allowed to enter the shrine, Baba Harbhajan Singh Temple. This place worships this legend as god and treats him like a saint.
As Bhuvan said in his video (the link is at the end of blog), people know about TV actors, cricket players and politicians; but no one is following the military. We when reach here, heard the stories from the soldiers and here are some interesting facts about The Legend Harbhajan Singh.
1. Born on 30 August 1946, Harbhajan Singh was admitted in Punjab regiment as a Soldier.
2. He was martyred when he was only 22 years old in 1968, near Nathula pass as a victim of battle.
But this isn't that straight...Not returning to camp for 2 days, he was declared absconding by his officers. He then came in dream of his friend, and told him where his body was.
3. The body was found drowned in a glacier. This was exactly at the same place where the friend soldier was told by Baba. He was cremated with full military honours.
4. Many believes that he protects the soldiers posted in north east border of India from the non-cooperative atmosphere of Himalaya at 14,500 feet. The locals who believe in his spirit, rewarded him as Baba (saint) and The Indian army honoured him as "Hero of Nathula".
5. Indian soldiers believe that, Baba warns them and their officers 3 days in advance about the bad if it is coming. Even the Chinese Soldiers on other side of the borders believe him.
6. A special chair is reserved for Harbhajan Singh in the flag meetings of Indo-Chiana to honour him. And local people believes that military officers have observed movements of this chair.
7. As shared by a soldier who told us these legends, mentioned that Baba is on 24*7 hours duty after death. Many have felt a slap on there face if they fall asleep during night shift.
8. He is treated as any Alive soldier and gets paid every month salary, promoted and allocated/cancelled leaves.
9. A berth is reserved in train as per military quota for him and 2 or 3 soldiers take his luggage to his home Kuka in Kapurthala, Punjab and bring back when the leave duration is about to finish.
10. It is observed that, those who don't believe in the legends, have been punished by baba. A helicopter carrying 4 army personnel was crashed down and the only person survived tells the story of Baba's exploit. He said that only he extended Namaskar (greetings and prayers) to Baba and asked others to do so. When they refused and laugh over the legends they heard from him, the helicopter immediately crashed down and they died on the spot.
11. Baba is offered with water to drink and is served as tirth (holy water) to the visitors. They believe that the pure soul of the martyred saint soldier pours his blessings into it...!
Thrilled and shocked !! Aren't you too ??! In all these years when I am growing up, I met people who believes in it and also those who don't believe in it. I don't care if its true or not, what i love is, they found The God in a human !!! They believe his patriotism..! They respect what he did for our India...!!
I do believe them..! All of them... But in worst case, if they come out to be exaggerations, I would feel proud that they showed me the God.. Way to find heaven..!
On the way back from Baba temple, we visited Changoo Lake. This is a lake between valleys..! Cleanest lake with a small Lord Shiva temple near the road. My sister enjoyed Yak Safari here. We moved to the hotel and continued further journey.
After a long duration, watching Bhuvan performing on this story, inspired me to narrate my own experience to you guys... I hope to see more shrine like this. I hope to see this legends becoming stories and seeding roots of patriotism in the veins of all Indians...!
Prayers to Baba Harbhajan Singh who is on duty beyond Death..!
The Link:-
https://youtu.be/jKyXUJceZ6k
Happy travelling....:):)
Happy exploring.... :):)