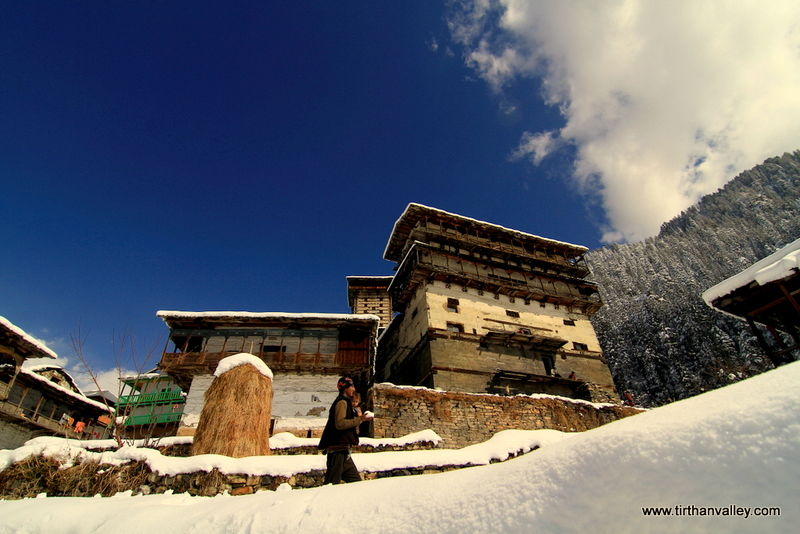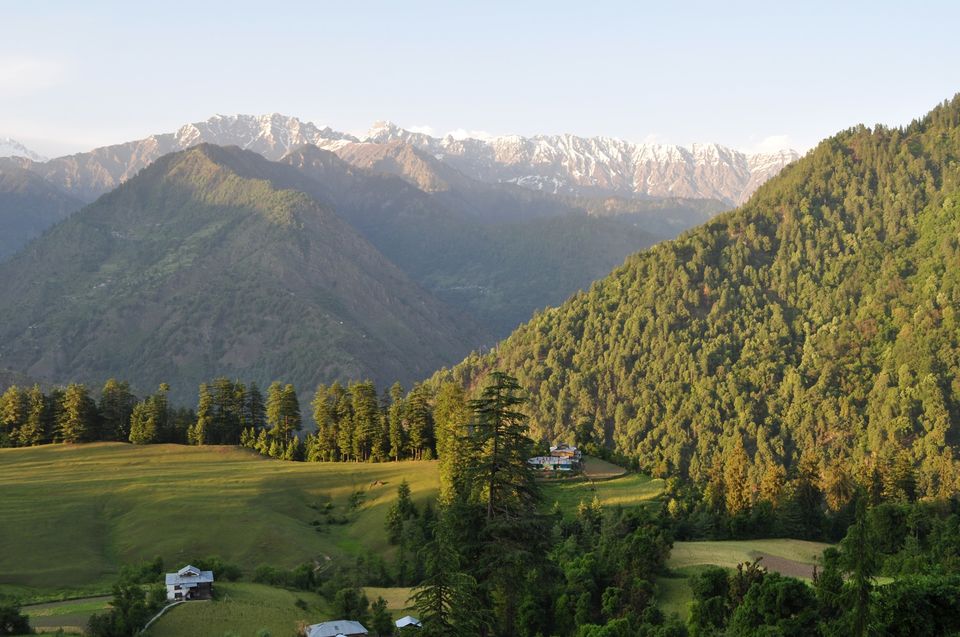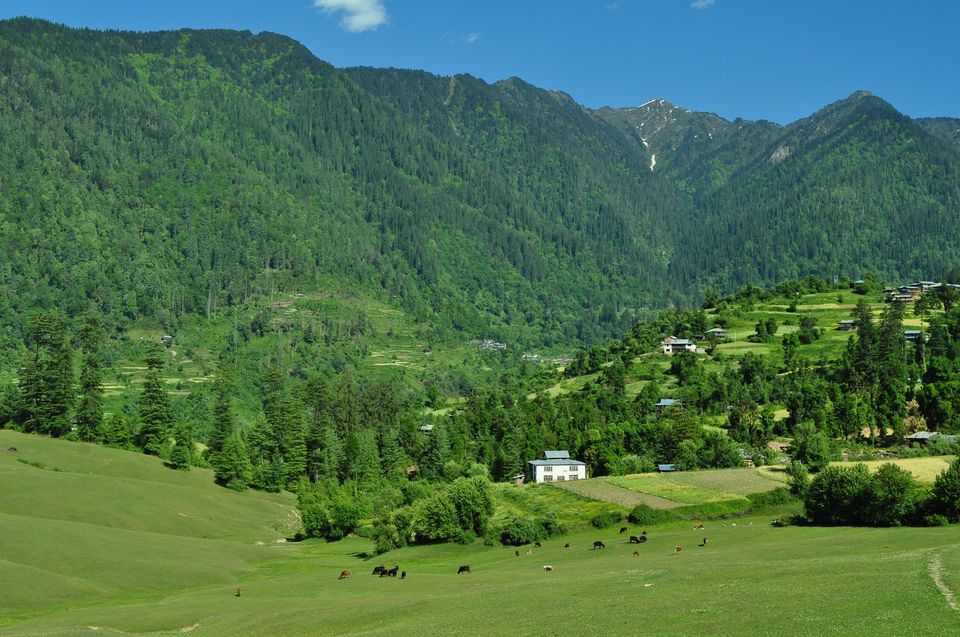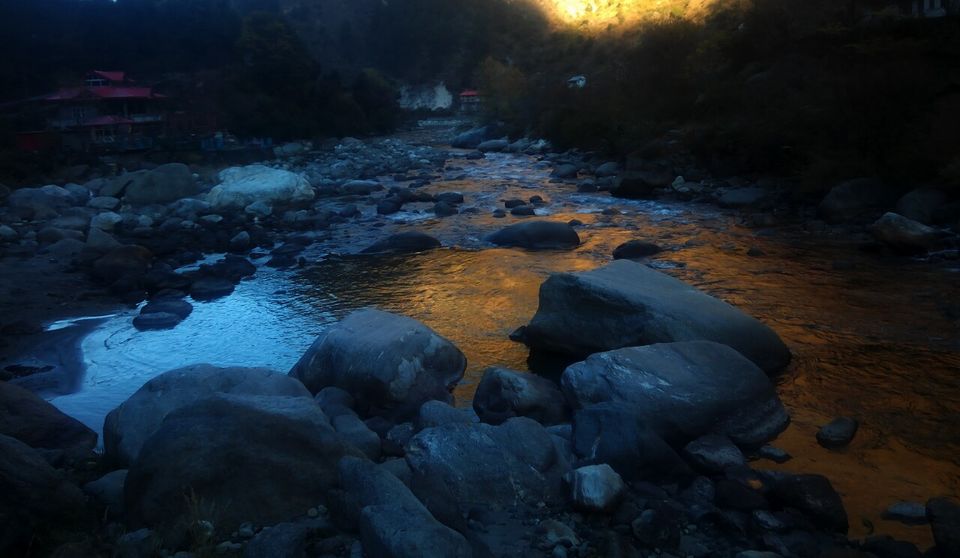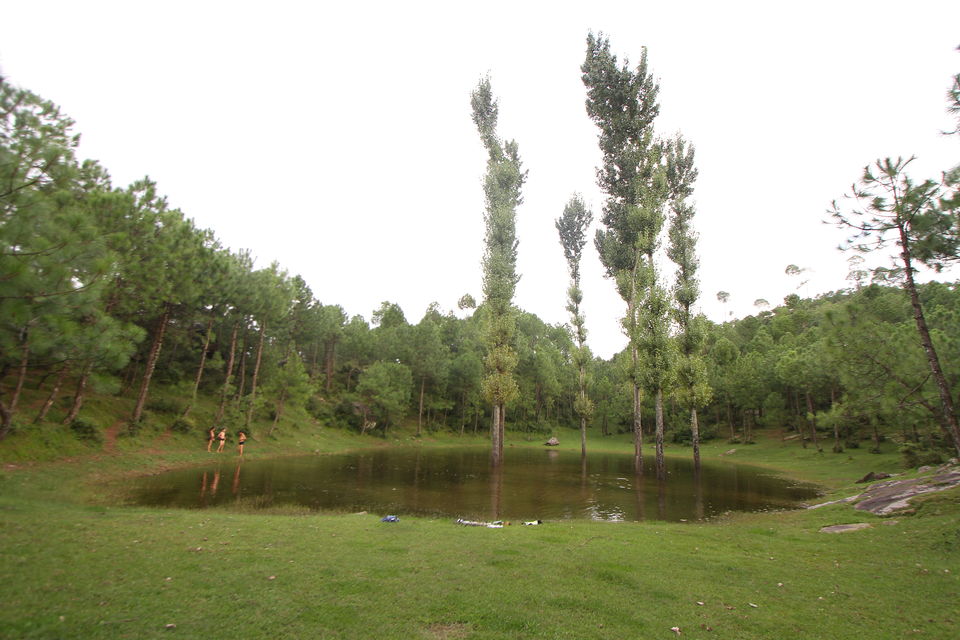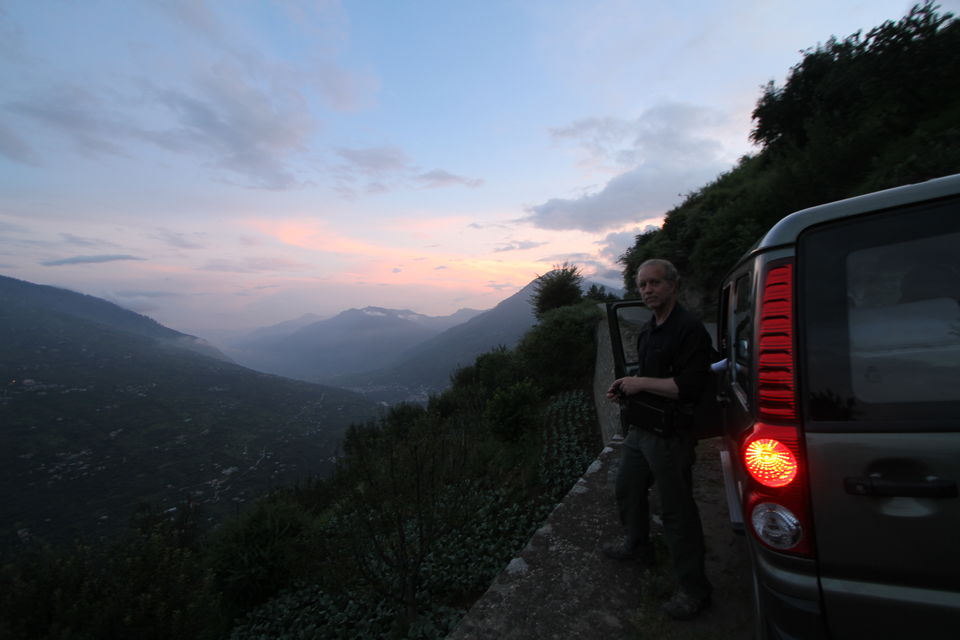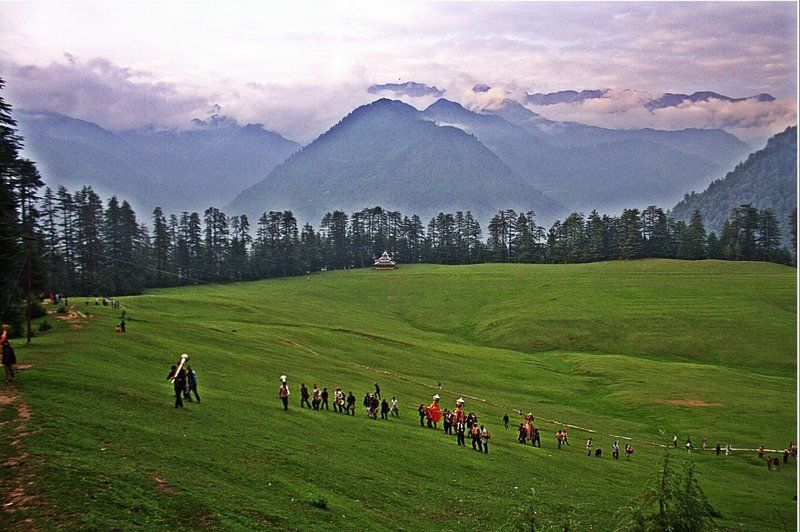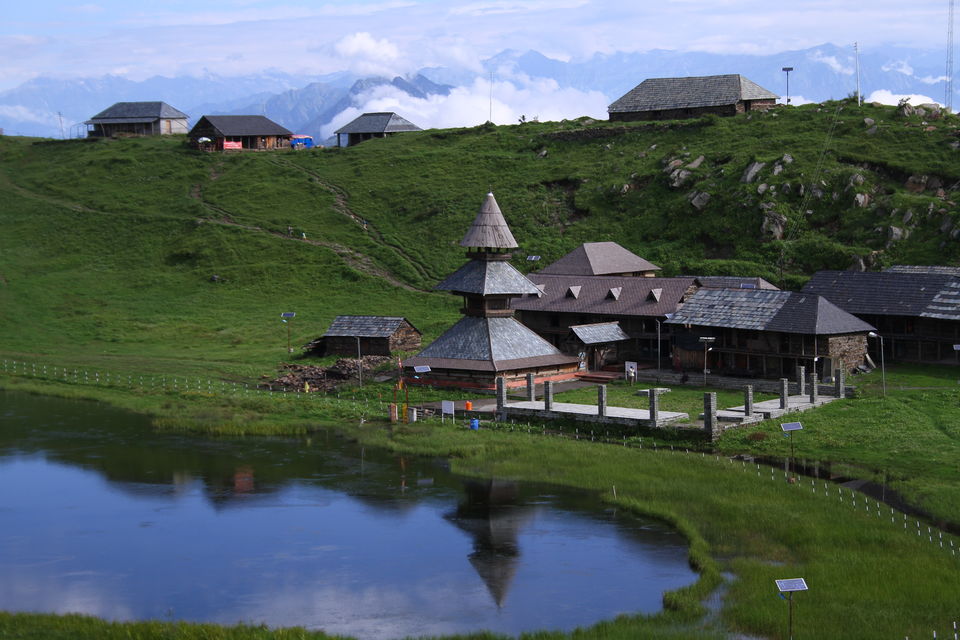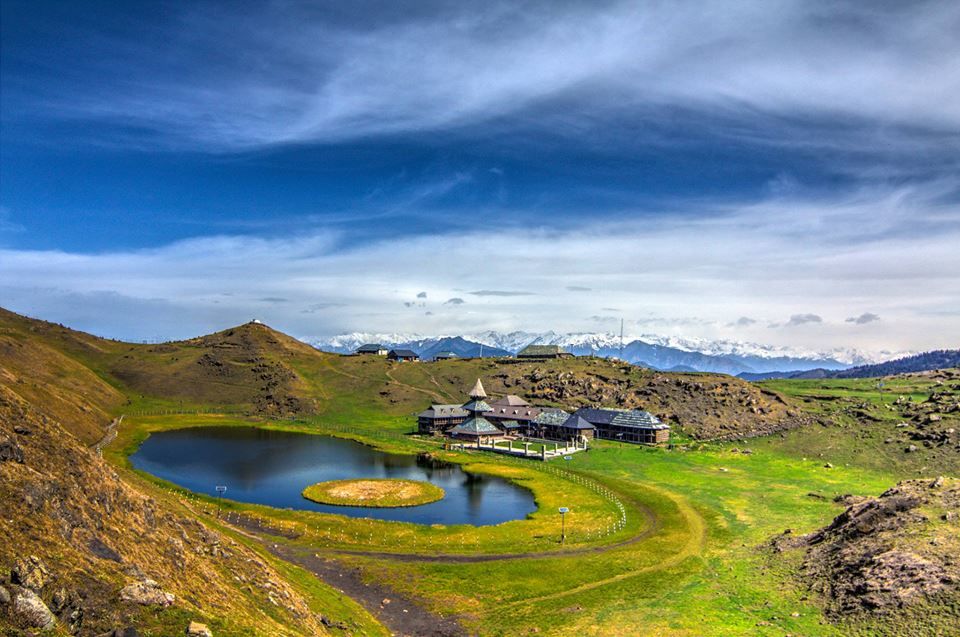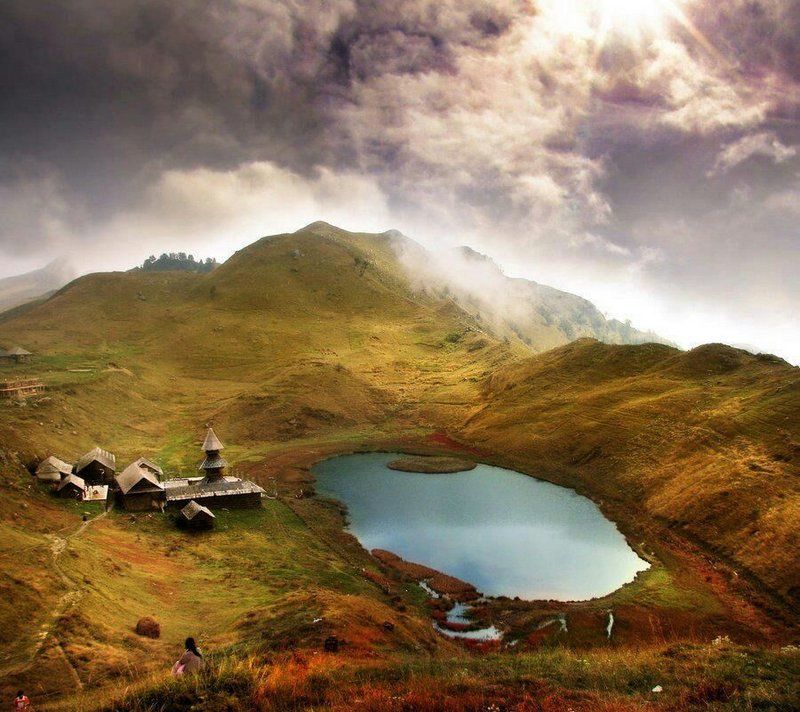 TOP 10 Drives from Tirthan

Jalori Pass

Jalori Pass is a two hour ( 22 KM ) uphill drive from Tirthan crossing the Banjar market and famous tourist spots of Jibhi, Ghyagi and Shojha ! At 10,800 ft, Jalori is the nearest mountain pass from Delhi, approximately 600 km away, and features on every adventure tourist's map. From Tirthan you go towards Banjar which is a cloistered local market After a few turn from Banjar we drop suddenly into wide scenic vistas of rolling mountains and rich terrace farms, each a different shade of green, as if the signature of the farmer tending the soil. Nature seems to be in harmony with a happy people. One can see a glimpse of Jalori pass from here and it does not take too long to reach the top as well. This small loop of a road, at over 10,000 ft, was in the British Raj a key link between Shimla and Kulu. As a connecting corridor, it is not devoid of human intervention. A temple and about a dozen small shops providing refreshments line up the ridge, one even deciding to rename the pass with its carpet green meadows and wandering herdsmen as the mini Switzerland of India. From Jalori Pass you could either leave for Raghavpur Garh or the deep jungles of Seolsar lake !
Shangarh Meadows

Shangarh is a hidden treasures about 50 kilometers from Tirthan for which one has to travel to Larji, Sainj, Neuli and Ropa. An all weather road takes you to this beautiful treasure from Ropa. The best part about a Himalayan drive is the quaint charm you discover between villages and on this road the villages are small but beautiful.The Shanagrh meadows have been made by none other than the five brothers of Pandavas and legend says that had chosen this site to build a stairway to heaven. The Shangarh meadow is also the gateway to the UNESCO world Heritage Site of Great Himalayan National Park . A trek from here to Lapah gets you to the Shakti Base Camp of GHNP.
Parashar Lake

This is one of the most amazing getaways from Tirthan and is ideal for a camping nightout as the beauty of Parashar does not allow people to come back easily. It is a six hour drive from Tirthan through Larji, Aut, Bajaura from where you take the road to Kandi Katola. After crossing the Kandi Pass we take a detour from the main road to Parashar. From here on, each small turn on the mountain road takes us higher and higher. On the near empty roads, we are occasionally met by young herders, tending their flocks of sheep and children returning after a day well spent in school. As the name suggests, this temple and the lake is dedicated to Rishi Prashar who meditated here on this place. It's a 3 storey pagoda styled temple constructed by King Bansen in 14th century. The temple near Parashar Lake was built in the 13th century and legend has it was built by a baby from a single tree. The lake has a floating island in it and it is said to be unclear how deep it is, with a diver not being able to determine its depth.

Chaini Kothi Village

In between Banjar and Jibhi, a small drive takes us to Chehni Kothi, a towering 1,500-year old castle built with stone slabs and wooden beams.It was once the fortified residence of Rana Dhadhia, the erstwhile king of Kulu. It used to be 15 storeys high but after the earthquake of 1905 only 10 floors remain. The ground floor has a bigger spread than the upper floors which recede a little with each level to look like a conical temple spire. It may look sturdy but given its age it is quite fragile, especially the balconies. But it sure makes for a spectacle, one that you feel great about discovering. Locals tell us that the Chehni fort even has a 400-metre escape tunnel, which is now closed and a Krishna temple. However, it is the Shringa Rishi temple at Bagi which is most visited for its intricate woodwork and pagoda style. Rishi Shringa is considered the patron deity of the Banjar Valley, which locals say, is his tapa bhoomi. He was the chief priest at the Putreshtiyajna of Raja Dasratha, a ritual for the birth of a son, after which Lord Rama was born. Legend has it that his retreat was so tranquil that sages and hermits from all over made the valley their own.
Bahu Village

This beautiful village and temple lies at a distance of about 40 kilometers from Tirthan and is an ideal day drive through the lust deodar forests of Upper Seraj. One has to cross through the Banjar Market going upto Jibhi from where the road leaves the main highway to venture out to Bahu ! Bahu is around 8 Kms from Jibhi connected via a well laid out all weather road and runs almost perpendicular to the Jalori pass road. The drive is exhilarating amd steep through dense foliage. Huge mountains all around, some snow covered and extremely dense foliage.

Shojha Village
One can drive 22 kilomters from Tirthan via Banjar, Jibhi & Ghyagi to reach this famous hillstation of Shoja. This drive can also be combined with the drive to Jalori Pass ! Sojha is a little village at about 5 kms before the Jalori Pass that links the Shimla and Kullu districts. The thickly wooded mountainside, densely populated with conifers, deodars and toosh characterize the beauty and uniqueness of Sojha. With unending slopes of emerald forests, verdant and pristine, nature is at its most alluring. Located in Seraj valley, still undiscovered by many, Sojha is a breathtakingly beautiful place. The mornings are particularly invigorating. One can just stroll around, walk up to the meadows or perhaps take the pathway into the jungle. Nature lovers can enjoy thick wooded hill slopes starting from bottom as far down or up or sideways or deep as one can look. One can see the great snow clad peaks beyond the tree line and some great cloud formations.

Panjain Thachi Village

As aptly said by American Poet Ralph Emerson, "Do not follow where the path may lead. Go instead where there is no path and leave a trail". These twin villages are gems of the hidden Himalaya trail. Located around 50 km from Tirthan valley, these villages are approached through Tirthan , Khundan Bridge and to Bali Chauki from where you would take a detour from the main road to the villages of Panjain & Thachi. Once in Panjain one can have a packed lunch at the heritage Forest Rest house which is located at a vantage point looking over the lofty Himalayas. One can also take a walk to the temple of the Rishi located in the deep jungles of Panjain. Thachi is another 5 km where the road comes to a halt and one can trek to Gara Goshaini or the Jalori Pass from here. The people of these villages are famous for the wood carvings they make which decorate almost all temples of the Kullu Valleys.
The following three drives are in the Tirthan Valley itself and can be done ina matter of hours from your staying point in the valley.

Bathad Village

This is a drive which brings you to the end of the Tirthan Road . Passing through the villages of Goshaini, Tung one ends up in Bathad from where a new road brings you to Masiyar famous for its trout fishing. Richly landscaped with golden fields, orchards of apple, apricot, pear, cherry, dense forests of Pine, Oak, fir and Spurs, a few hours in this beautifully serene valley drive, is a sure shot way to reboot your soul and leave you yearning for more.

Naddar Village

A visit to Pekhri Village on your four wheels is the perfect getaway for tired souls looking to spend some time cut off from the world, in the lap of nature and away from the jarring sounds and hustle bustle of the city. The tranquility and untouched natural bounty of the Pekhri drive unfailingly captures the heart of every visitor, leaving them mesmerized with a promise to return and relive the magic. One can trek to Naddar village from where , enjoy a packed lunch or a hot lunch prvided by the homestay owner and then trek down to Goshaini , the center point of the Tirthan Valley !

Sarchi Village

This newly opened road ( in 2014) will lead you to the magical village of Sarchi . From here you get a birds eye view of the entire Tirthan valley and the UNESCO World Heritage Site of Great Himalayan National Park . One can spend time in the local shrines paying homage to the village God. The mountain road snakes up from the bridge before Goshaini amidst flowering rhododendrons nestled in between towering pine, oaks and deodars.