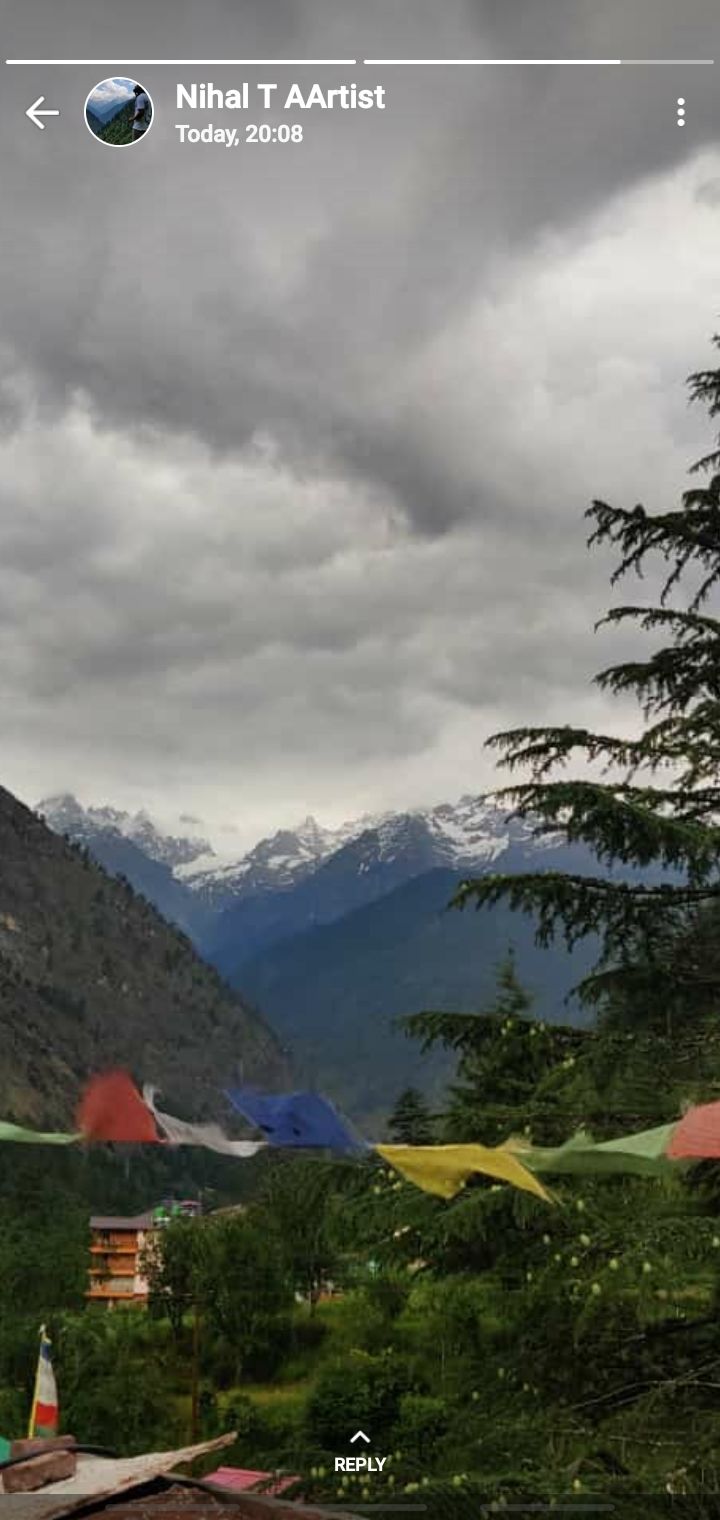 It was mine solo trip To Explore The new off beat and hidden place for parvati Valley!
So I planned by public transportation because of budget problem.
It was June month. It was summer time so I needed to do a cool place..
I reached at kasol by hrtc bus. And I didn't have any plan.
Then I met with a parson he was going to rasol. He invited me for this track and I said yes.
Kasol to rasol is a track for 5 to 6 hours. We started the track at 1.30 Pm. The noon time was very hot. We reached at rasol at 6.30.
This track is started from kasol via chalal
Chalal is also a very popular and fantastic place. We crossed the bridge located at kasol no tarsport at this track only We can go only by our own feet. The sound of parvati river is so amazing.
We spent some time at chalal and we took feel of the chala.kasol to chalal distance is of 1 hours . We had some joint and we smoke the joint at side of parvati river.
Now we Had a long track chalal to rasol ......
We started again from chalal to rasol and tha track was so beautiful . We enjoyed the view and locations ,some waterfall was amazing.
U should to try this track MY friends.
We reached ar 6.30 at rasol and we was looking for a room in our budget...and we found a home stay at rasol.
"MAGIC MEENA" is a good place to stay and very good staff and full entertaind person. They are from Gujarat. Every one should to stay here. The menu was also in budge.. when we reached at Magic Meena. The owner was there open gate.
It was sunset time and we asked for stay and he said yes for room.
He invited us for smoke the joint. A BIGG CHILLUM PASSED TO ME .
And I was wondering.
We stay at night at Magic Meena for a night. Good music and good vives I feel there.
They told us about rasol to Malana village track.
Next morning we decided for tosh village. And we purchased Red Ice from a local person.
Then we came back from rasol to kasol.. and we took just 2.30 hours for kasol.
Manikaran, tosh , kalga
We decided for tosh and we hired a texi for tosh and we also took lunch at manikaran Gurudwara. The gurdwara was very amazing . And we spend some time at Langer and gurughar. We took bath of hot water there. The hot water was natural.
After manikaran we started journey to tosh. When we was going to up the clouds came down . We reached at barshayni and we enjoyed a tea there.
The location was so cool and wonderful. Now we were at winter zone In june month. Climate was so sexy.
Every traveler should to spend some time at barshayni. The journey was so good.the mountain was so charming and only greenery was every where.
We reached at pulsar Damm. And planned to stay at kalga village.
We book a room of cost 500 for a night.
We reached at kalga from tosh it was 2 to 3 km tarck. We Paid the taxi and started the track. After 30 to 40 minutes we found our stay.
" village and wild life " name of the our stay. The people was amazing of that cafe and home stay. At night we enjoyed the party and cool climate. One of them told us about bunbhuni pass.
And we decided to explore the Bhunbhuni pass. We carried the tent , sleeping bag and kitchen meterial.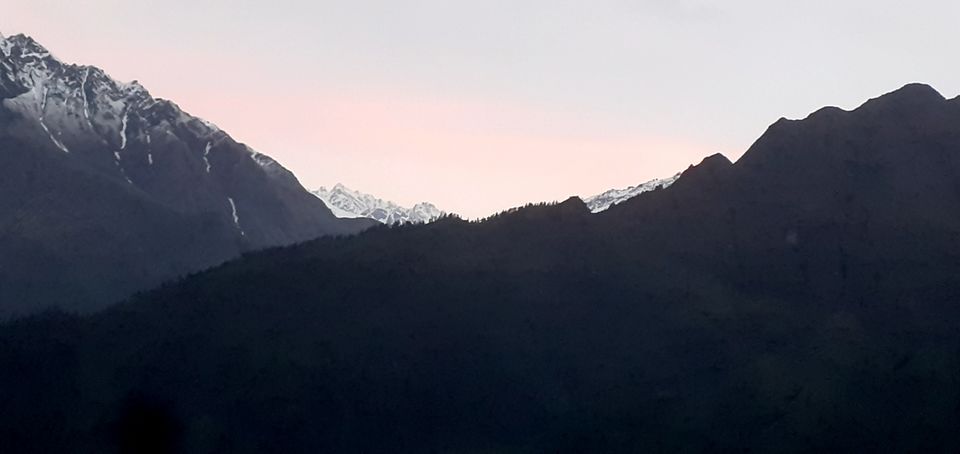 Kalga to bhunbhuni pass track
Next day we woke up at 8 am and I met a group. The group was from maharashtra. They were going to Malana.
After some time we started bhunbhuni pass track.
This was very challenging track of 7 to 8 hours . We started from kalga.
This was really a way to find peace. The track was so good. The rivers was very beautiful we saw some waterfalls also. After some track we fell the positive energy.
Mountain was so amazing and fully covered by snow. We can see snow also there .
After reached we set up our tent at a good place every where was snow and very very cool place.
Some gujrar was there with there buffaloes. The were very good people .
We purchased some wood, milk and some paneer .
And we made our dinner and had it.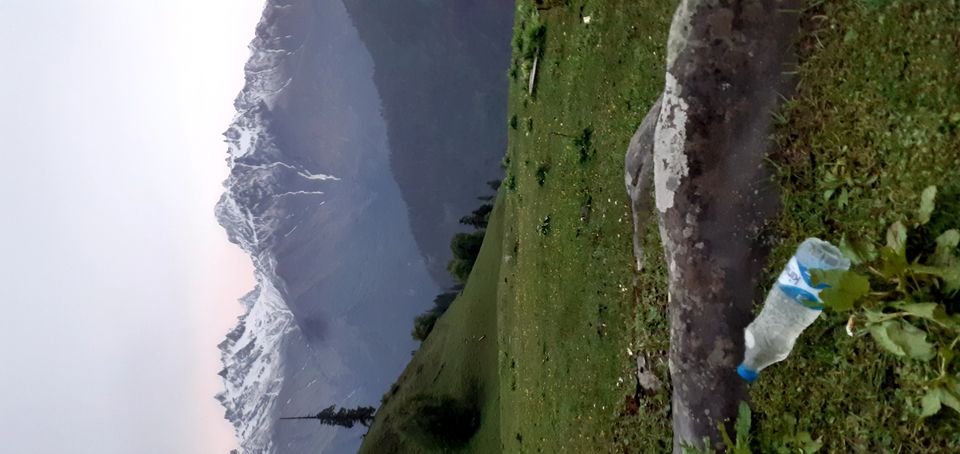 Bhunbhuni to kalga
The morning was so amazing at bhunbhuni.
Every one should to spend some time at bhunbhuni. We packed our tent and ready to go back.
But the enery of that place is not Ready to sent back.
We spent much time there. No words can define that palace.
I.love that place.
We was coming back but our heart was broking. And no mood to leave that place. Our eyes was full of tears.
But we had no option and came back from that place.
The bhunbhuni place was a unforgettable place for me.
We came back to kalga.