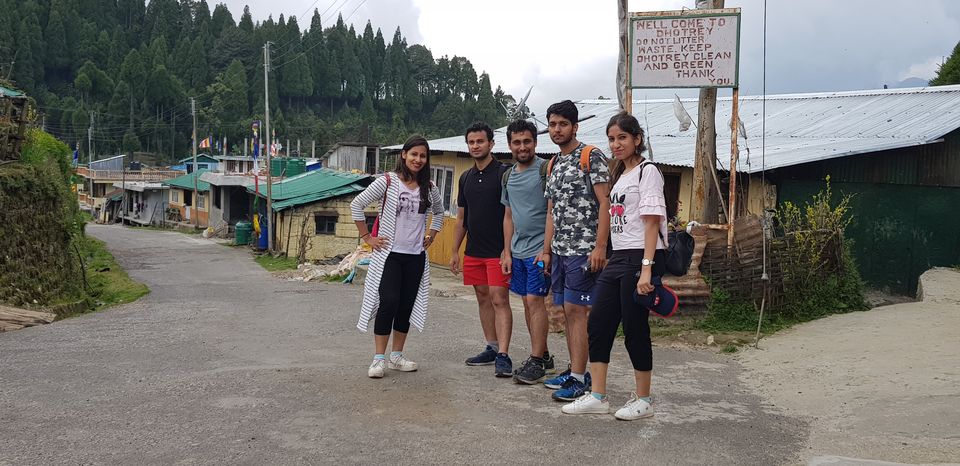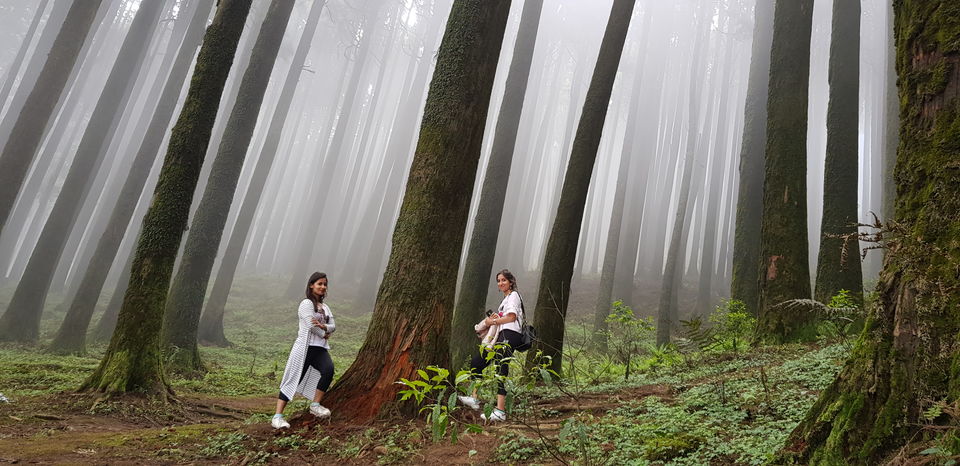 We have always been to places where there are fixed sight scenes, fixed places to visit, but mazaa tab aata hai jab aap kuch alag karo, kahin alag jao. Toh tonglu trek professional trekkers ke liye bahut hi normal hai, but we went to darjeeling for their fixed sight scenes.
But dimaag ghumte der nhi lagi aur tonglu ho gya, sry tonglu trek ho gya. Aap ne kuch aur toh nhi socha. Tonglu is a stopover for the people who trek to Singalila peak where you can see the might Kanchenjunga peaks from close. You can also get the mighty Kanchenjunga view from tonglu if weather is with you.
So we will tell our experience of tonglu trek from darjeeling with some pics attached. We moved from darjeeling through our private taxi and saw deodar trees on the road until we reach Dhotrey (Starting point of Tonglu Trek)
We started with full force with our guide. The path was easy and beautiful too. After an hour we rested at a place and chanted OM to regain our energy.
Then we moved and rain started. We were ready with our rain coats as we were warned of the rain during our trek.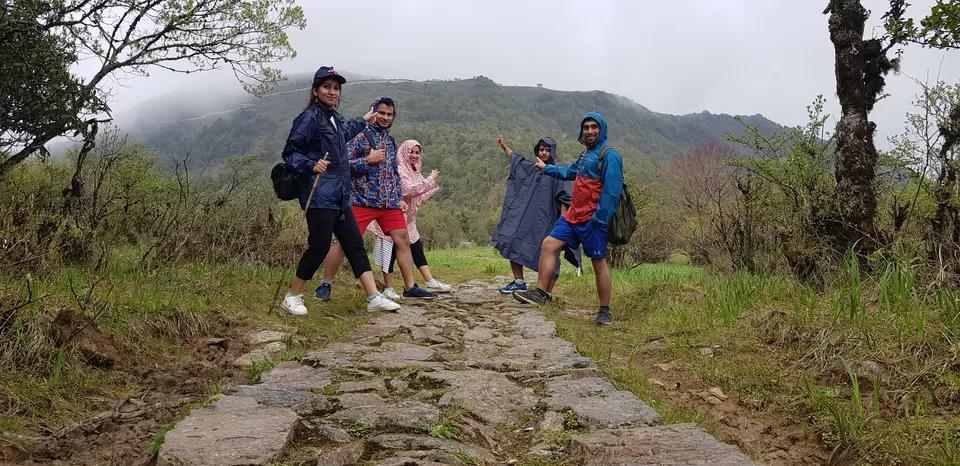 Now there comes a trek through jungles and mountains. We were supposed to reach at the top from here in 3 hours but we did it in 1.5 (pata nhi kya aa gya tha andar). we were drenched in spite of rain coats, as soon as we reached we found a cool restaurant at Tonglu. We got soupy noodles and drinks. What else do we want itni mehnat ke baad garma garam noodles.
There is also a route from Mannebhanjan to Tonglu through which 4*4 jeeps could come but our hero driver took sumo from there and reached just to accompany us.
So he took us back by his car. Now the interesting part was the road on which we were heading back was a border. We came to know on the road itself when we saw on left it was India and on right it was Nepal and there is no restriction to visit monastery on nepal side.
Totally blown by the views over here and the feeling of travelling on border road. We luckily got a rainbow too who was going to nepal.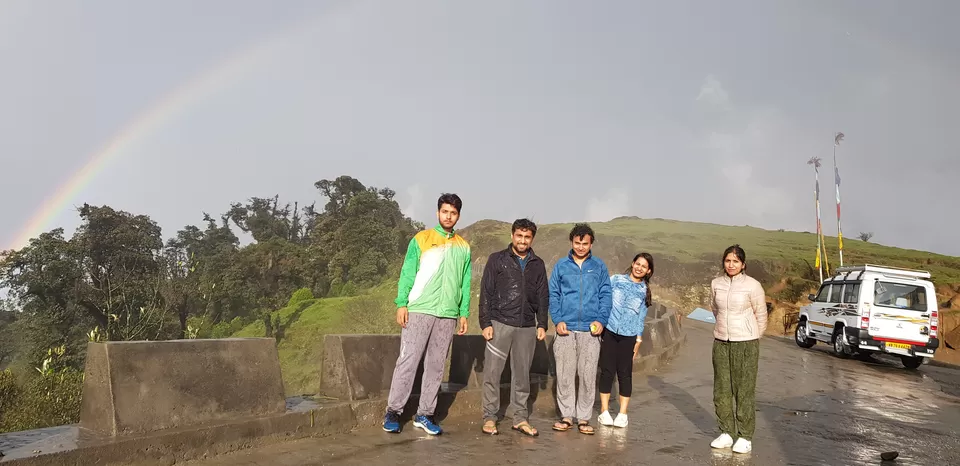 we clicked some stunning views and recorded some amazing experiences.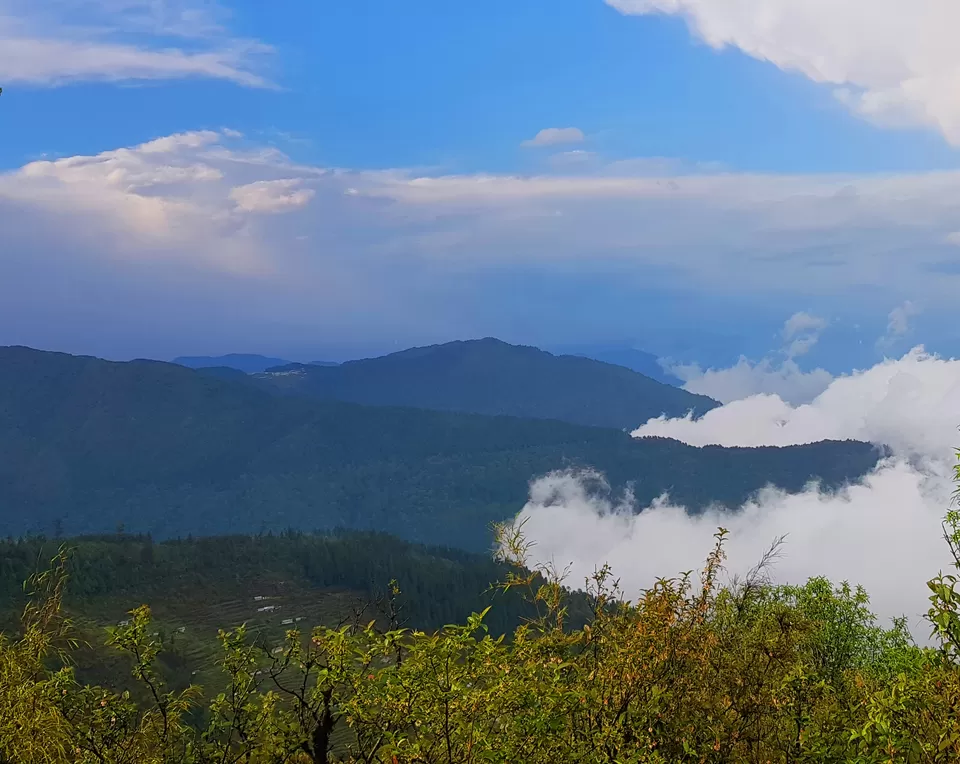 Now the brilliant thing that happened at the last moment was the opening of weather and a stunning view of mighty kanchenjunga. What else do we want.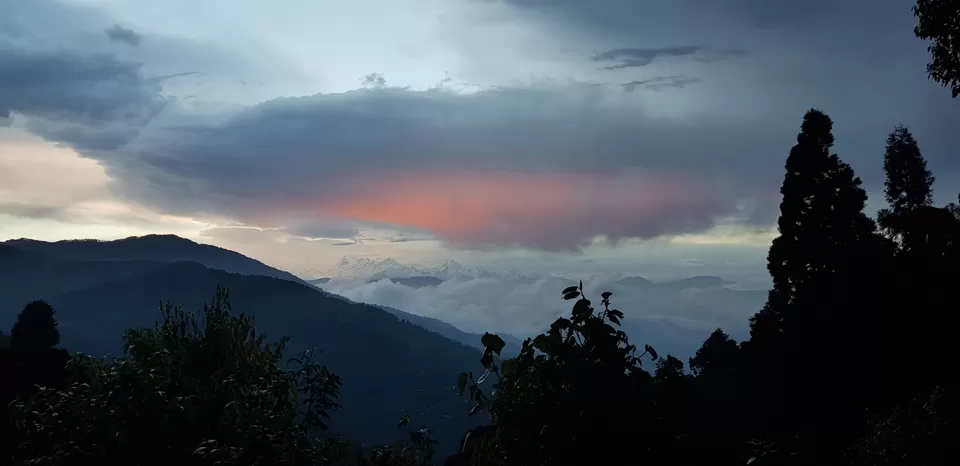 In the last what i perceived was, that i will always include some offbeat destination or a trek in my trip to taste a different of that particular place. You could also try this maybe it could be a feather in your cap.