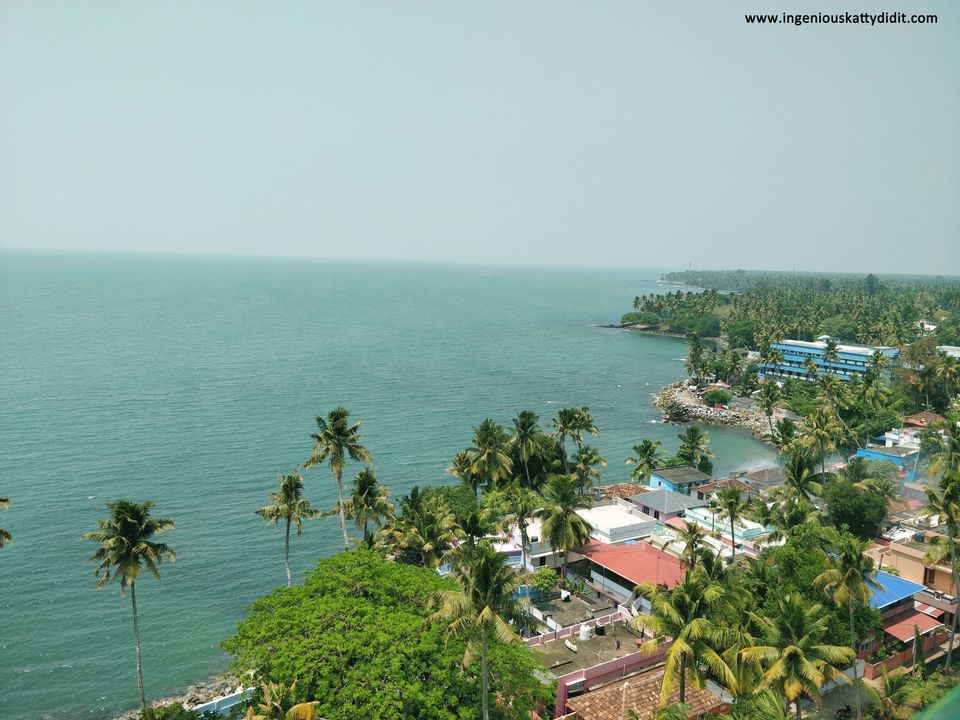 So there we were on the roads driving our car to light house in kollam which is Thangasery Light House at 5 am in the morning . Believe me its the best time to travel if you are going by car . I know what you are thinking -" But it will ruin my sleep".
But you must have heard of that famous phrase - "If you want something you my have to lose something too". So, in this case I lost my sleep but it was worth it . Cool breeze , nice cold atmosphere and of couse the lush greenery of Kerala .
When you are in Kerala you will find three things in abundance i.e trees and plants (nature) , beaches lakes and ponds (water) and banana chips(food). Okay that was some random information by me .
Now lets talk about the real topic which is The Thangasery Light House its about 5.1km from Kollam Junction . The first thing you see is the Thangasery beach which you can explore later after you come back watching the light house. So when you are at the light house you will see there's no legit parking space . You just have to park your vehicle on the road side .
Then you enter the premises and you see a tall building in shape of a candy if you remember the red and white stripe candy it does look like that.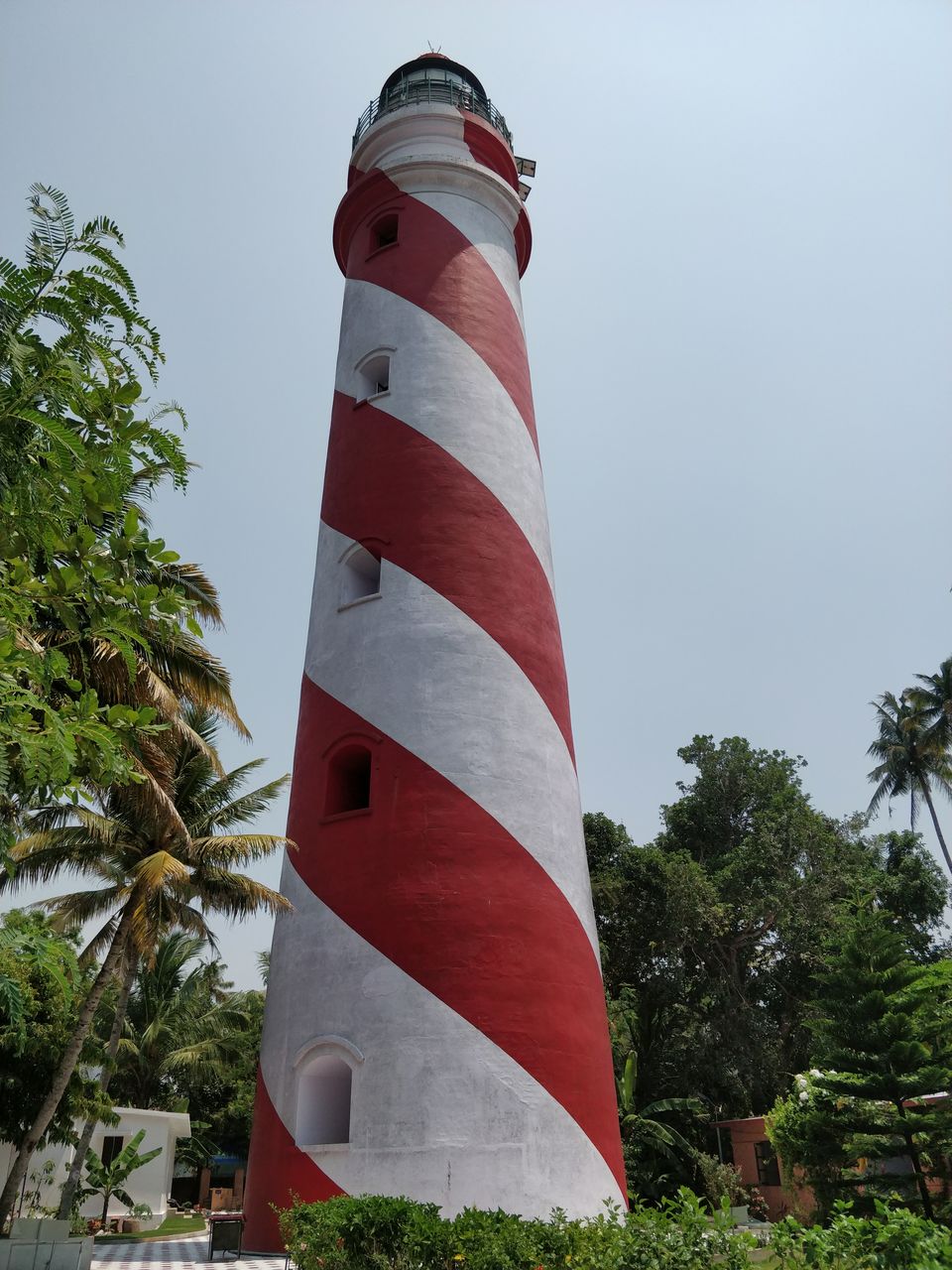 Right beside the building their is garden with some sea saw and swings for kids . Yeah you young people can go to the light house and the children's can enjoy the swings in the garden .
The entry fee for the light house is Rs. 20 per person and if you want to carry camera to take picture which I suggest you must you have to provide extra Rs.10 for that.
First,you have leave your shoes outside the light house . There is a lift inside for who can't climb the stairs . Its a good exercise though. After you reach the top of the light house you have this incredible view of the beach and the never ending sea.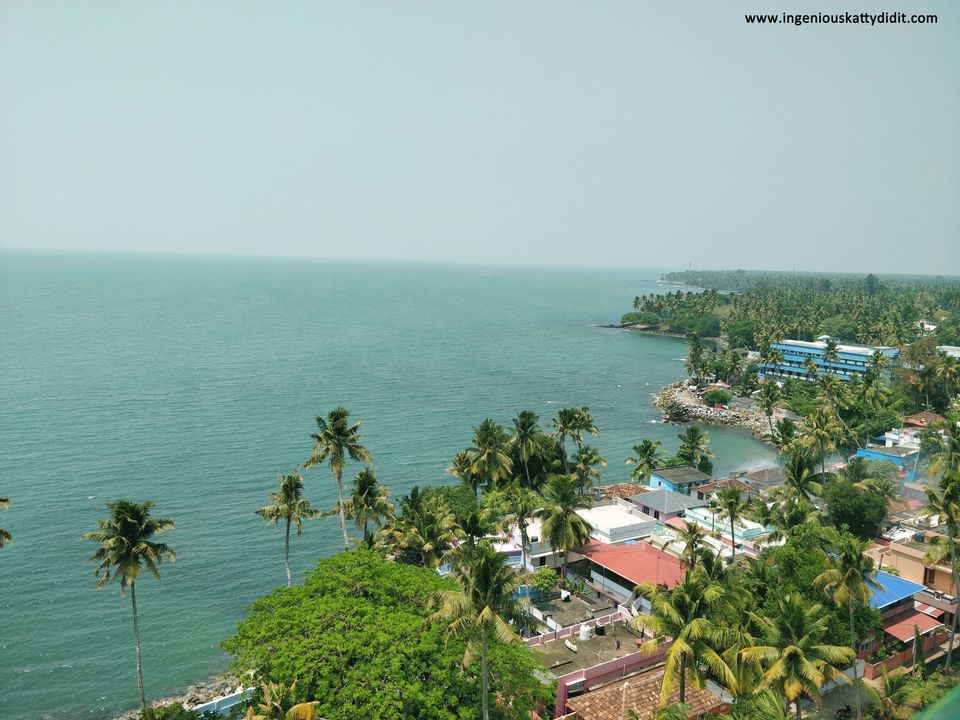 The view from the top of the light house is really mesmerizing . In the right and left side you can see the beach view and in the center its the view of never ending sea. I just remembered a dialogue in Game of Thrones (TV series) episode, Gilly says:
"Did I ever tell you I used to think the sea was called the see because it was nothing but water as far as the eye could see?"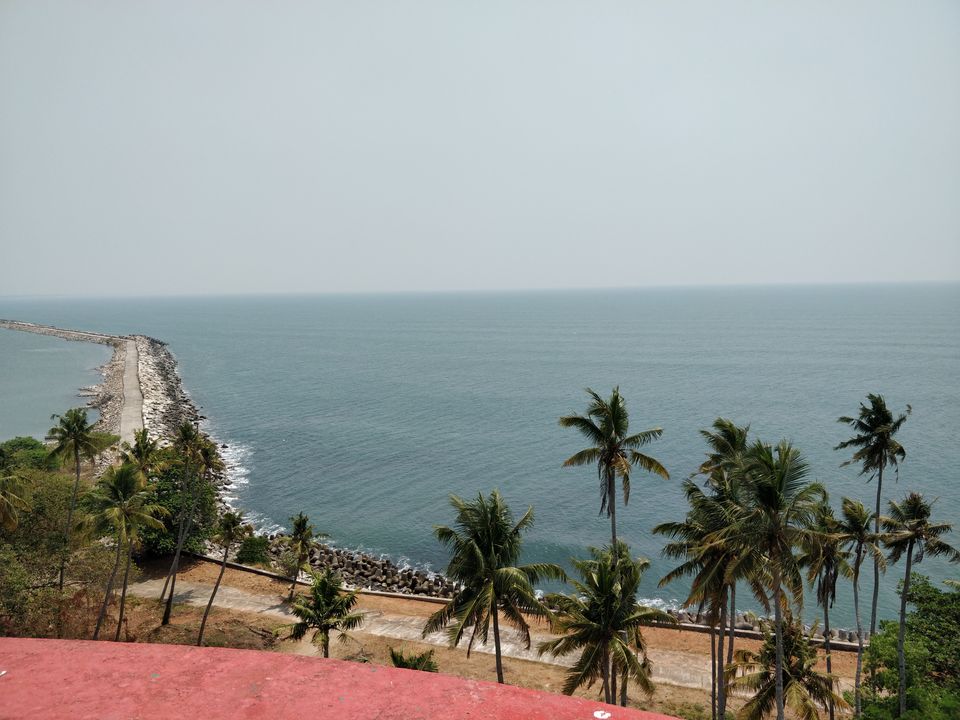 Which is so true if you think . I would say to visit the light house at the time of sunset to capture beautiful shots of sunset from the top of light house . You can spend as much time you want to at the top feeling the breeze from the sea and enjoying the if its not a busy day.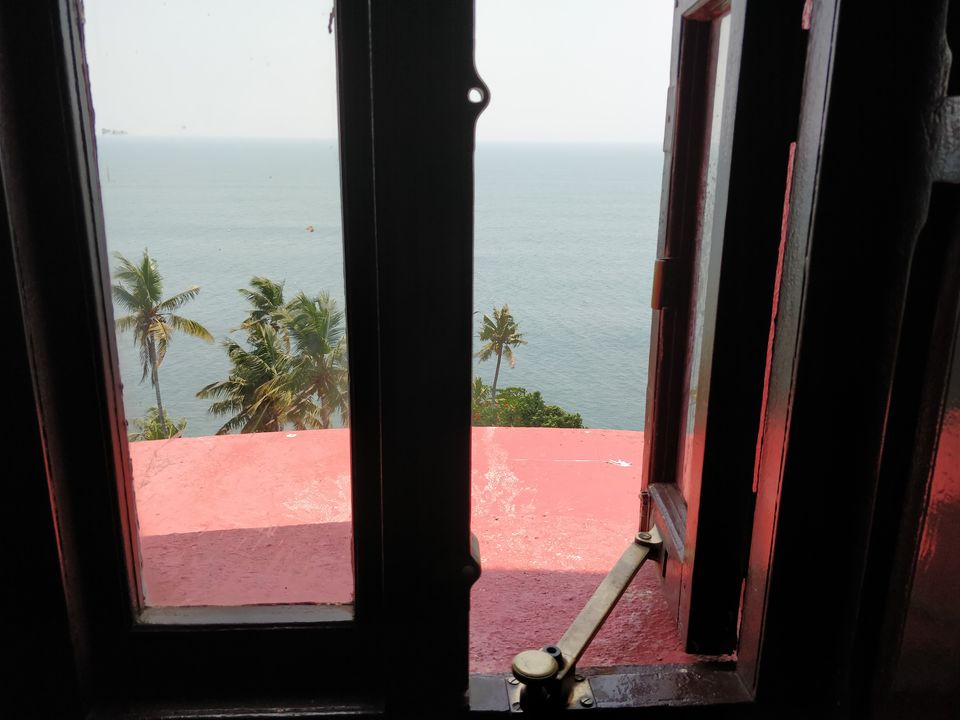 Even the view from the window of the light house is so beautiful . My love for the sea has only increased by visiting this place .It's just incredible .Now I know why this place was so special . It has beauty of its own .
After this we were starving to death we haven't had anything after morning breakfast . So we just went to this Hotel called Fayalwan Hotel.And had this incredible biryani. I would suggest to check out this hotel for sure while you are in Kollam . They mainly have non-veg dishes . But they have few options for vegetarians too.
When you are at a new place , city or state and you are confused about which place to visit just check online and read reviews about it . People do write genuine info these days . It's never going to be wrong .