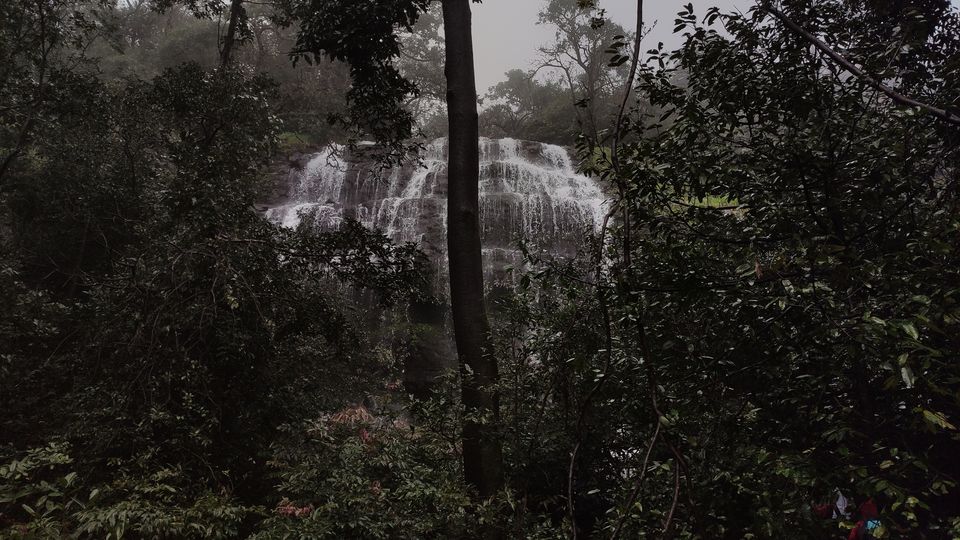 I'm gonna start off with a little backstory here.
I spent most of my childhood intentionally stuck inside 4 walls. And when I became interested in traveling around, the first thing I wanted to do was to make up for those wasted time. So I decided to spam my life with journeys until I was satisfied that I had caught up with my "travel debts" as I like to call them. This journey that I'm about to describe here is where those debts got cleared(soo happy that my first trip in tripoto gets to be this one). So buckle up and have fun reading through these 70 hours of my life...
Day 1 starts with the usual train journey. Me and a couple of friends boarded the 18:25 pune-bound train from chennai. We wanted to make this a budget trip, so sleeper coach it was. If we had any idea of what we would be doing the next 2 days, we would have probably booked the ac coach... but that's how life works. You never know what's coming. This Day 1 journey is going to take two POVs to explain, one from my memory of me experiencing it, and another from 4 days later(now). In the first POV, it was a pleasant journey. There were beautiful sceneries every time I looked out of the window... hills, cliffs, lakes, farmlands, etc. But now in the second POV, it just feels like a normal train journey and nothing much exciting to talk about. That much was the effect this journey gave me...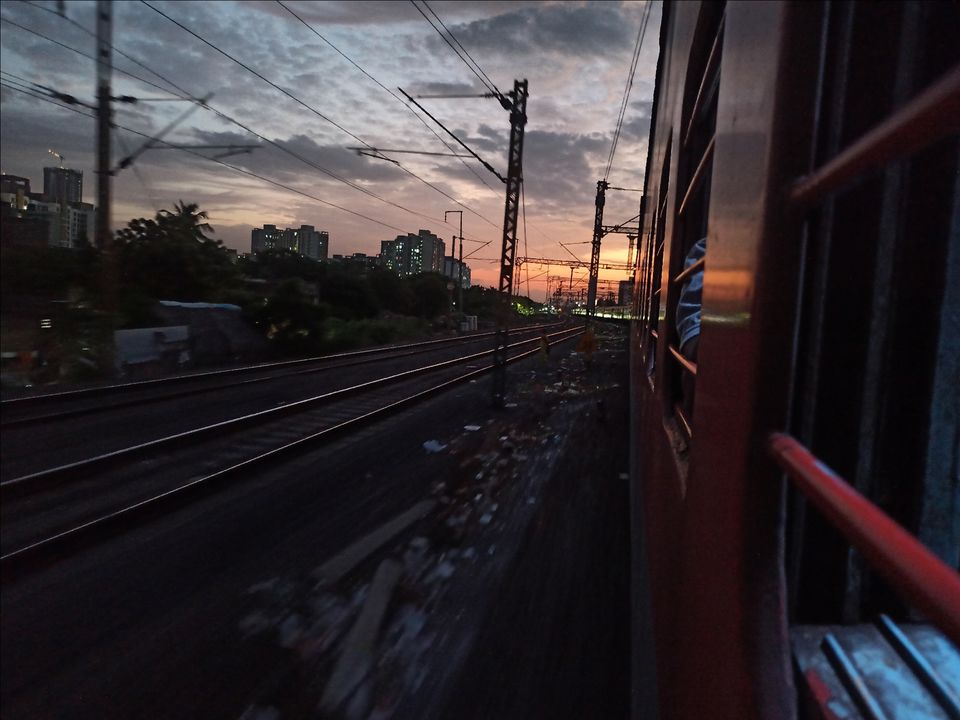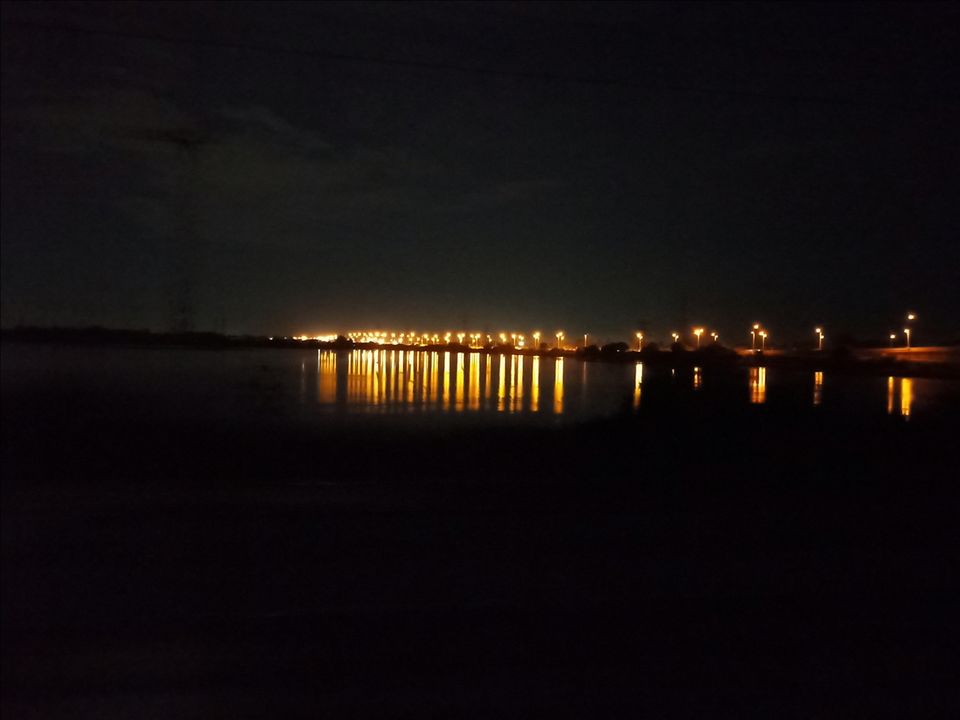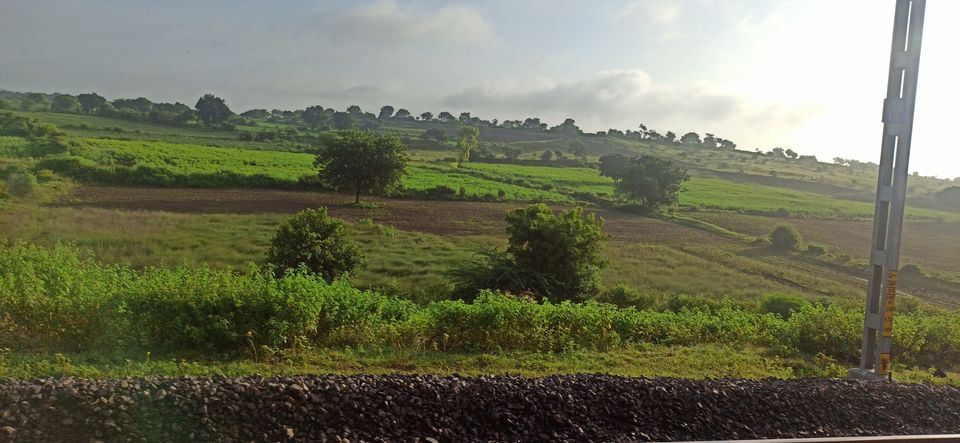 So.. Day 2. We reached pune by 11:30. We had made reservations in an oyo hotel located in model colony. We decided to go place our bags there and roam around the city. We faced some issue with the agoda booking site not getting through to oyo about our booking, so we cancelled and booked a room from the front desk(so glad one was available, because looking for another hotel would have taken up some of our precious time). The weather was dreamy with mild drizzle, and the room was comfy enough to make us stay there and rest a bit, but our adventure spirits fought hard and won. We wanted to make use of this weather to the core. We had lunch at this amazing hotel called 'Bhavya garden monthly mess'(I recommend this hotel to anyone ever thinking of visiting pune). Our plan was to go to the nearby vetal hill and then roam around the city trying out different local street food. We got word from a friend that vetal hill wasn't so good these days, so we had a dilemma. We chose to go for it(seriously there are so many points where our trip could have gone sideways, but we stayed put, and it didn't. Life lessons were learnt!) Vetal hill, as it turned out, was an amazing go-to spot for anyone in Pune. There were multiple trails leading to the centre(I guess) of the hill where there's a shrine for VetalaBaba. We chose the nearest and my god what an amazing experience it was!! We didn't expect much from this, but the experience rose high, looked down on our expectations, and laughed! The mild drizzle only made it better. We trampled on for about 2-3 kms and reached the centre. We asked a local person there if the other trails leading away from there were any different. This kind person suggested us to take one trail that lead to a water body. Again... this was another point where our trip could have gotten wrong(we didnt have much time left for the street food tasting) but we chose to go, and it was so much better. I have no words to describe it, so I'm attaching photos for you to look at...
The evng of Day 2, as I stated earlier, was dedicated to experiencing the street food of Pune. Although our time was cut short, we still tasted a lot of stuff... From akthar's samosa to softy cones, we finished our dinner by shoving small different food from in and around Pune. And that's the end of Day 2(Oh yeah, we bought a pair of shoes each for which I got yelled at back home. The older generation dont understand that you can never have too many sneakers)...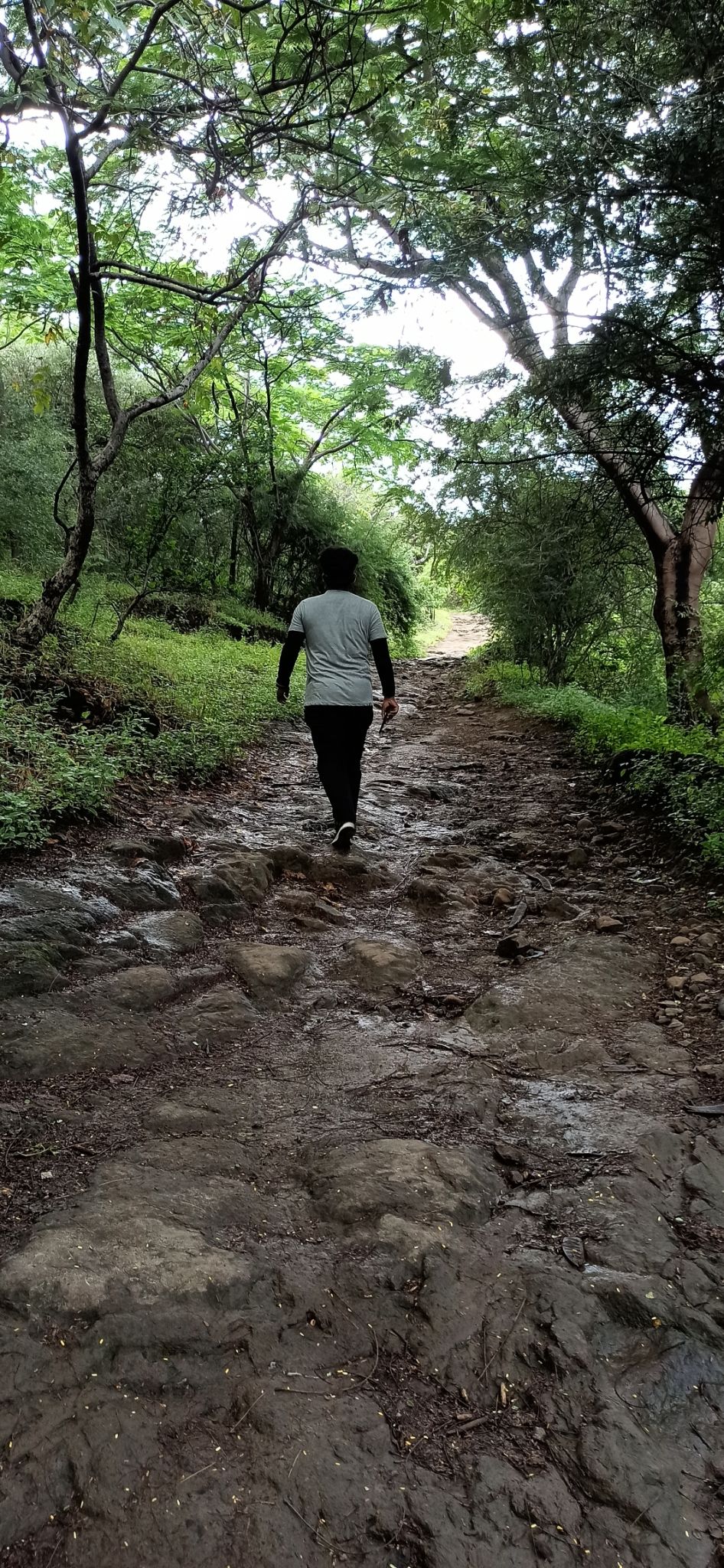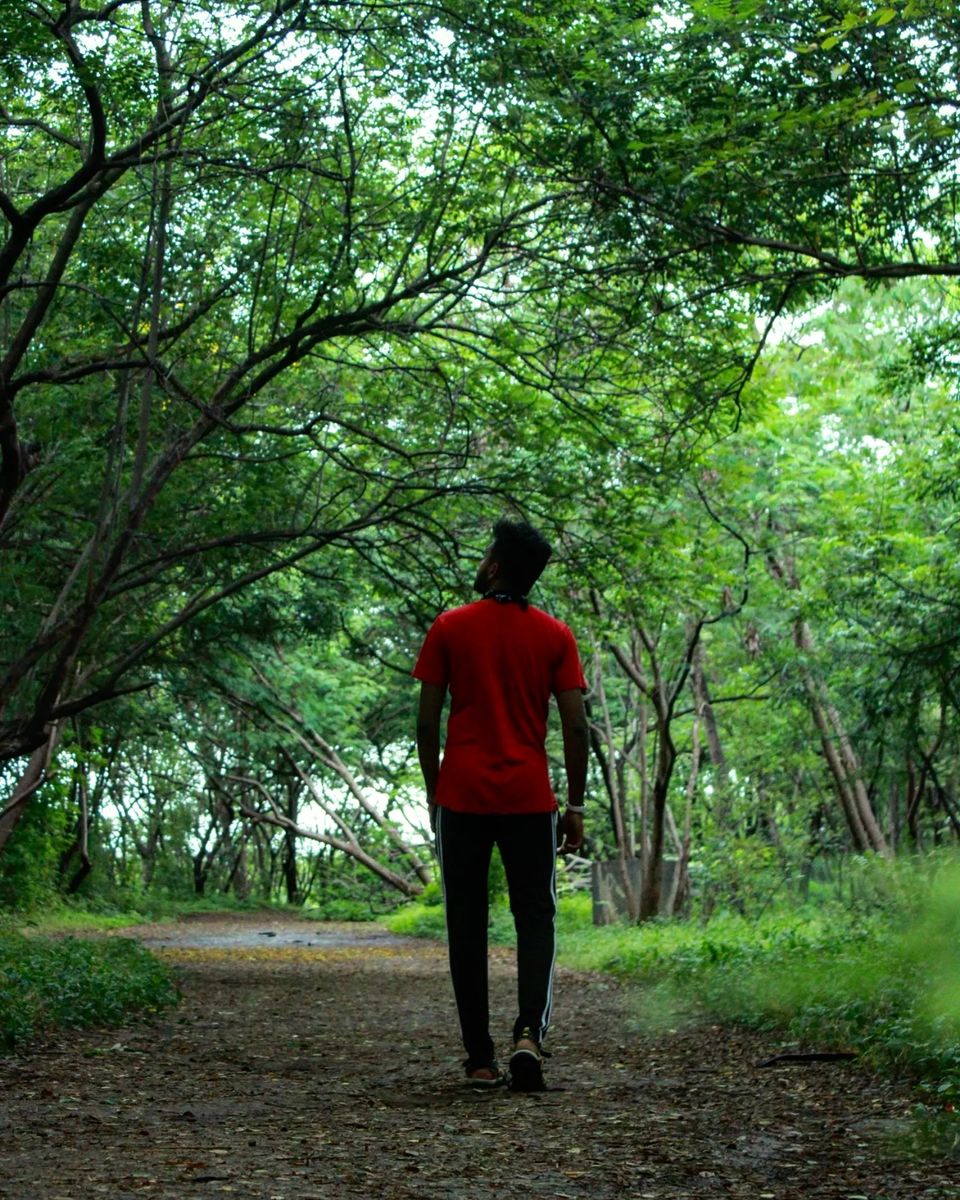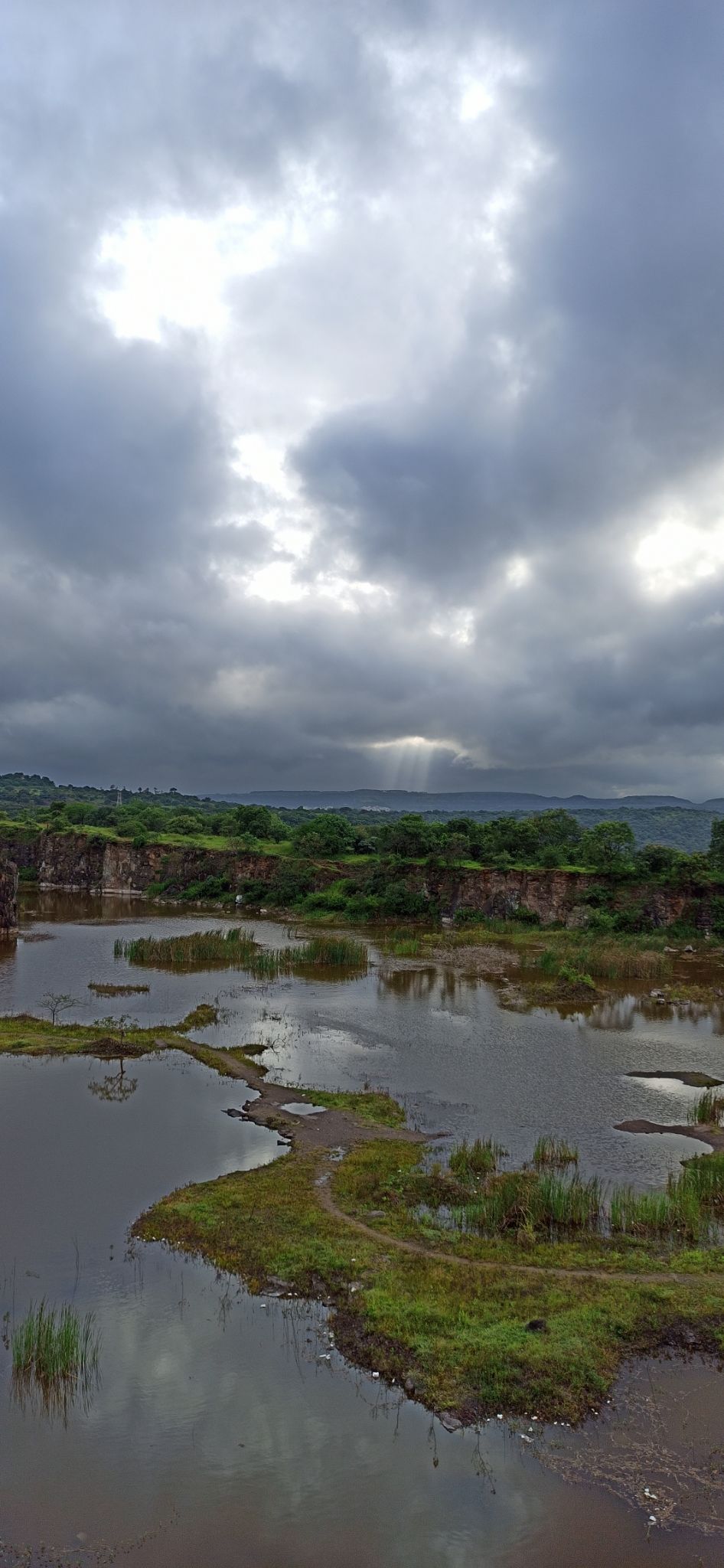 Day 3 then,... We woke up at 4 in the morning. Got ready and started the walk towards livspace mall, where our group would be gathering. We were actually planning to rent bikes and go on a trip to lonavala, but we got info that bike rentals were illegal in Pune. We switched to a travel agency. 'Trekfit adventures' as it was called, had 3 options for us. We chose the Andharban forest trek package. Our schedule was to gather at livspace mall, take a van from there to pimpri base village, have our breakfast there, and then start the trek. We got delayed by an hour and a half(the usuals for every early morning plans), and started at 6. We were a group of 13(11 travelers and 2 trek leads). The journey to the base village in itself was full of so many breathtaking views. We were so eager to get out of the van and marvel at the mountains and waterfalls as far as the eye could see. We had very little idea that we would be getting even closer and feel with our hands and feet, what we only saw. We reached the base village where we were joined by a local expert from the village(he knew the in and outs of the forest like no other). We had our breakfast and started the trek. The landscape was something out of a fairytale, with dreamy weather and so much mist. Throughout the trek, no two areas were similar. There were rocky patches, foggy mountains, muddy trails, and soo many waterfalls to even count... Once again, I don't have much words to describe the adventure, so I'll just put one word for it - Exhilarating! I'll just let you have a look at the pictures to see what I couldn't put in the form of words...
There were also some rugged patches where the trek became a bit hard. Hard enough that I had to use both hands to trample through, that I couldn't capture any photos of those. But in the end, it was very well worth it.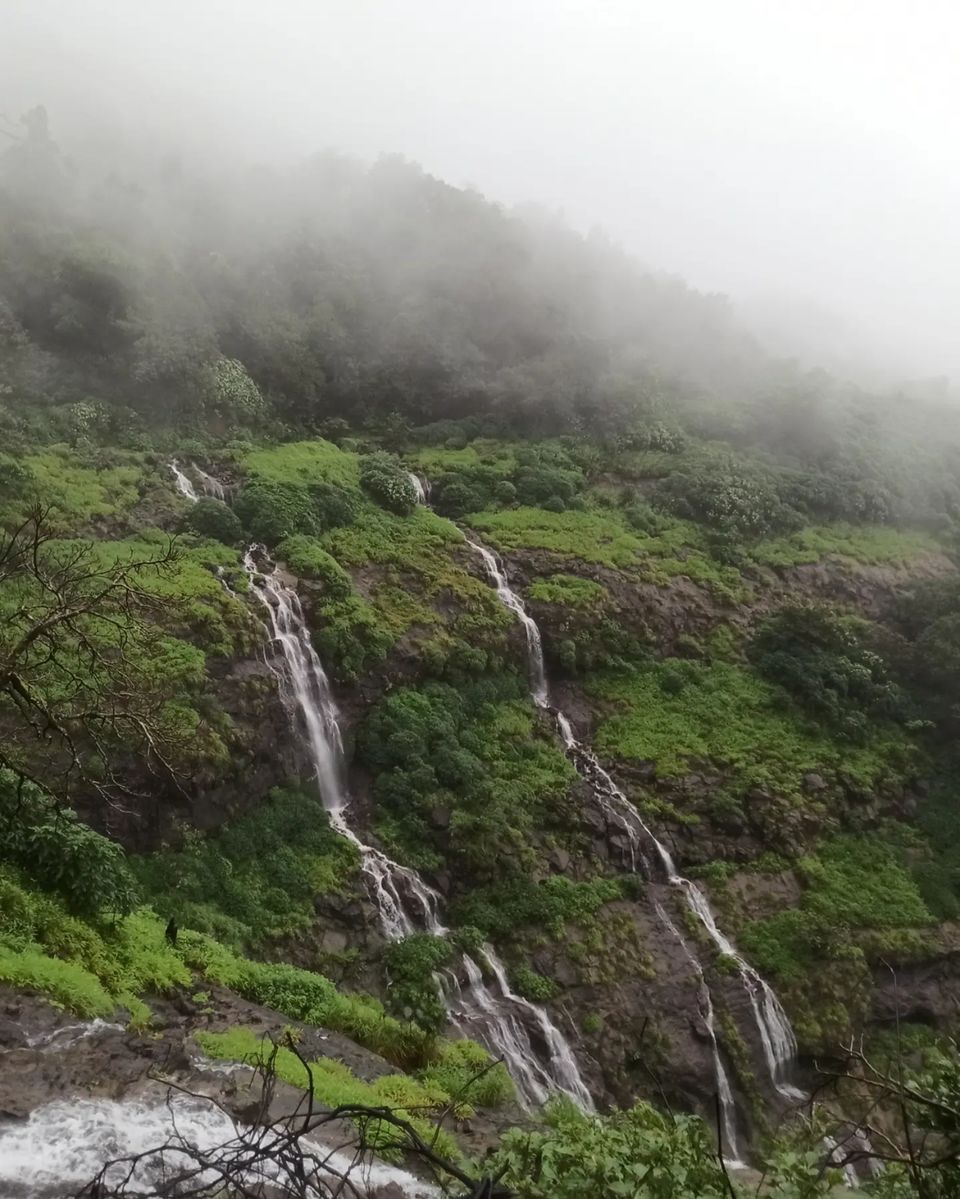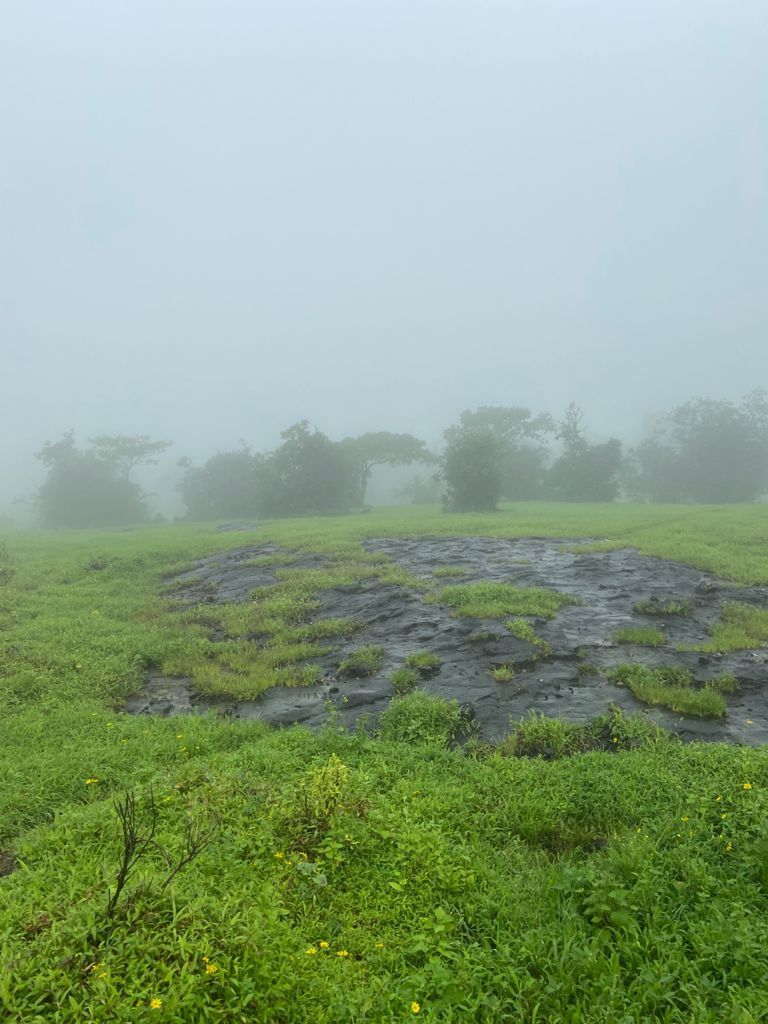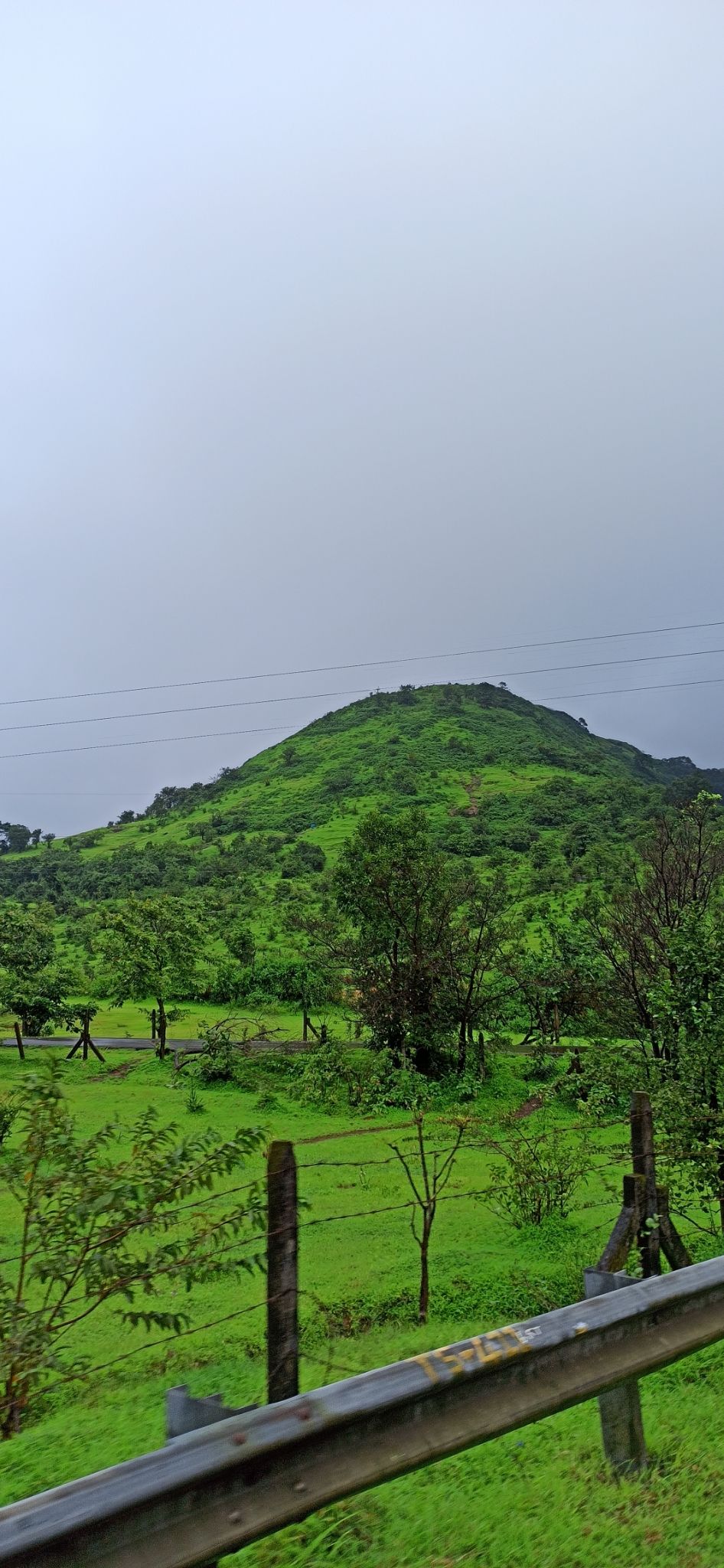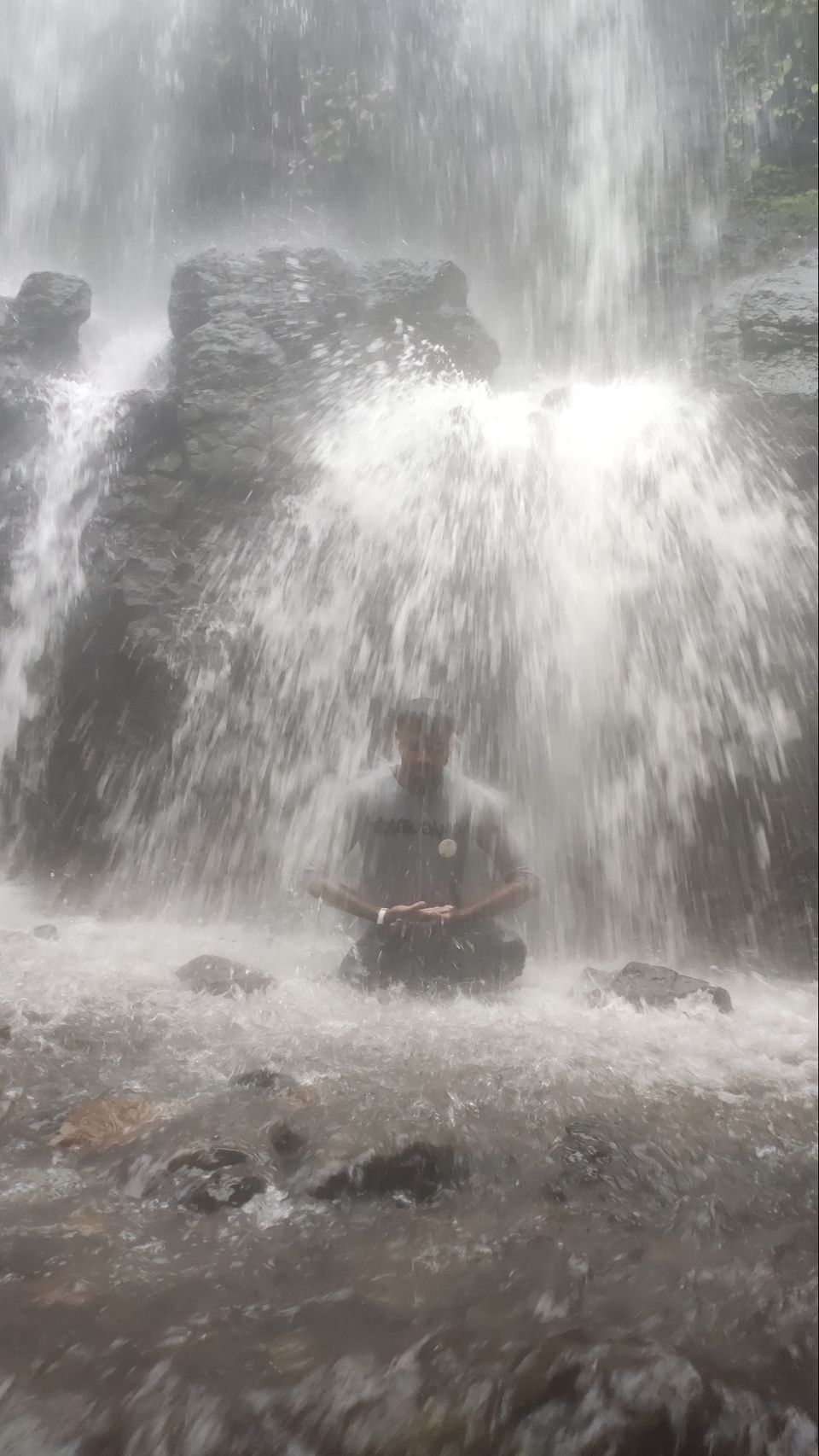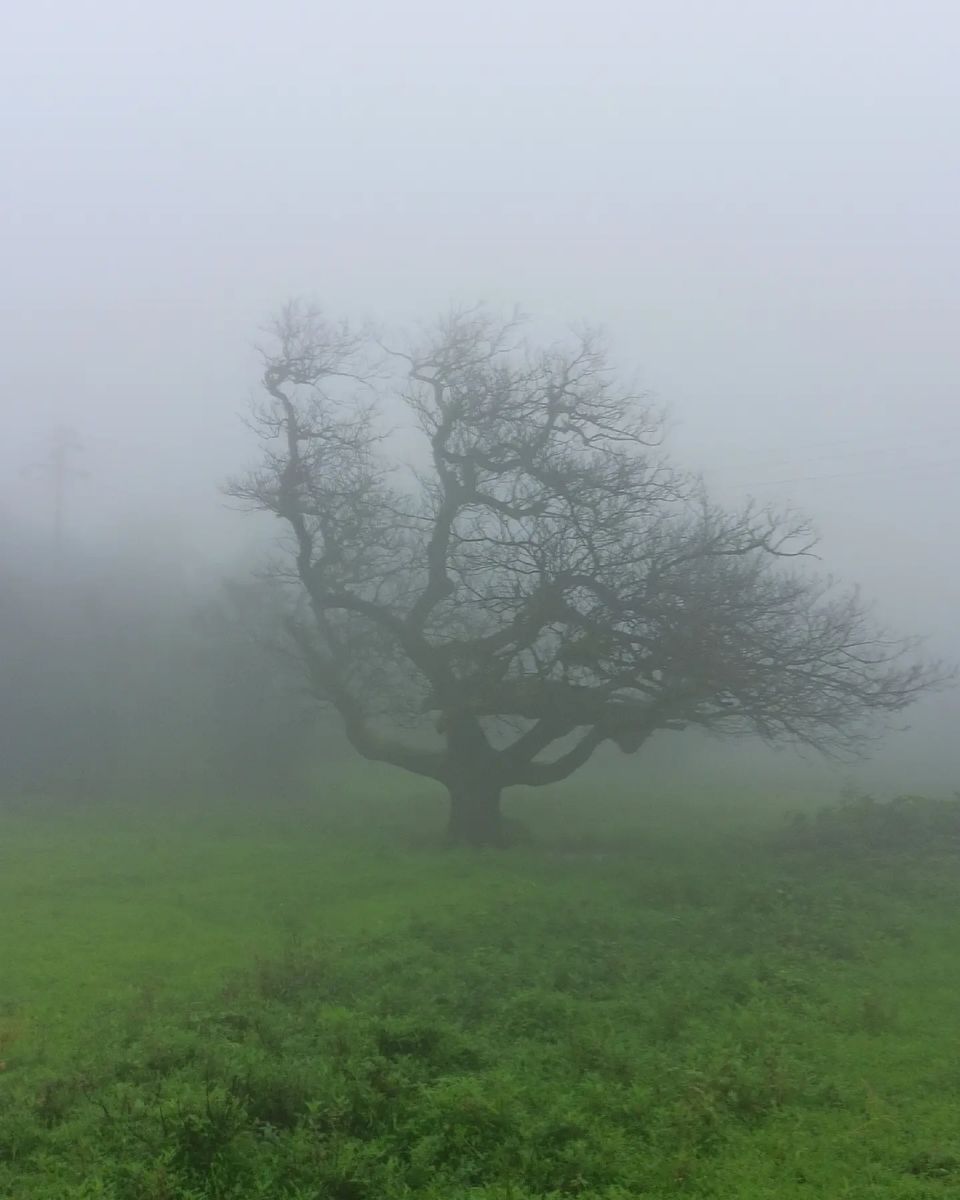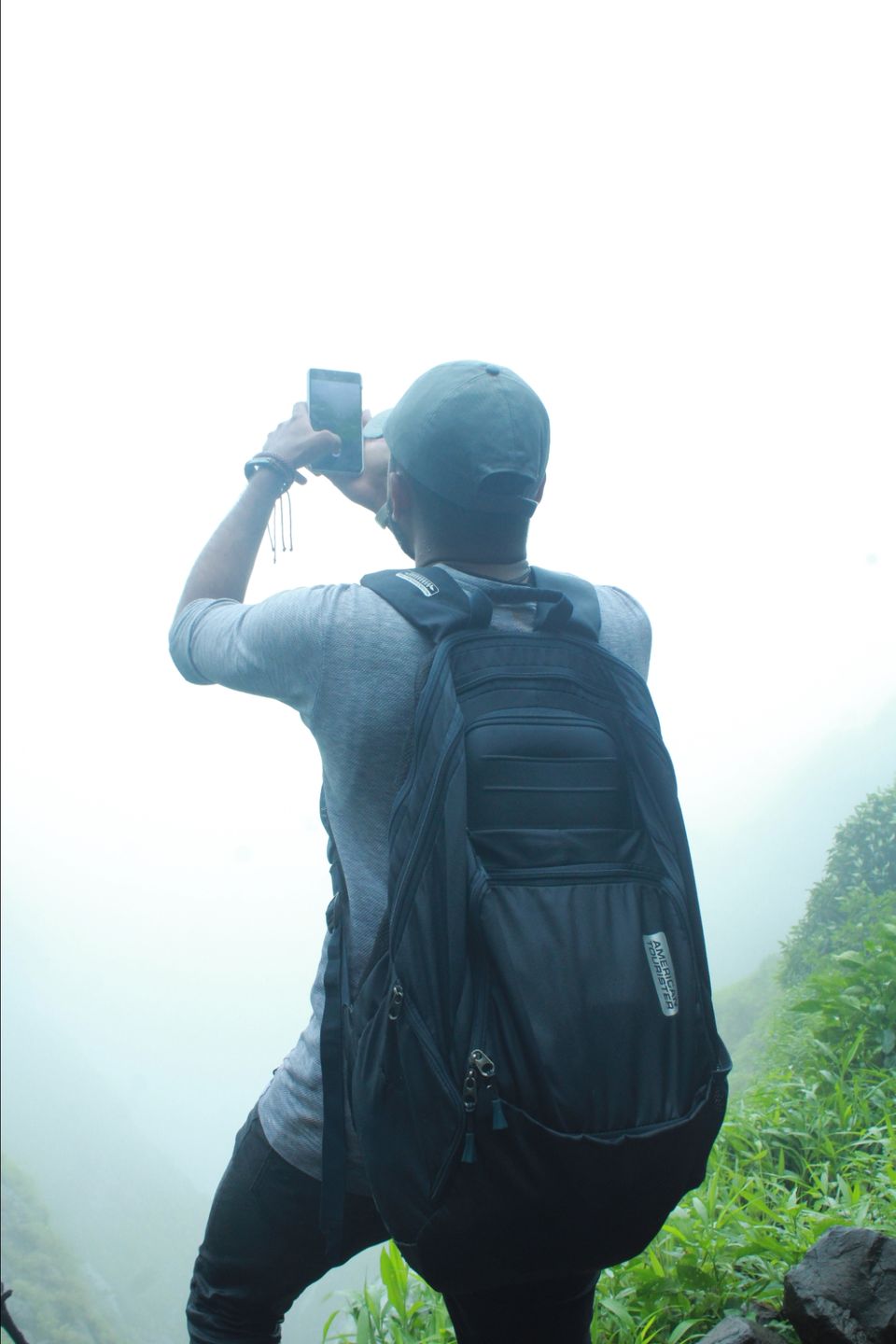 Day 4 was fully dedicated to return journey, which was pretty much uneventful compared to what we experienced the previous 2 days. That being said, I did manage to capture some nice views, and one of those I believe could be the gandikota canyon... We reached chennai at about 16:30, and headed towards our homes for a hot shower and some nice sleep(one does need that very much after walking for about 35 kms in two days).
The journey may have ended, but the adventure never ends. We will cherish it in our hearts as one of the best experiences we've ever had(I say 'we' because I'm 200% sure it was the same for my friends too)