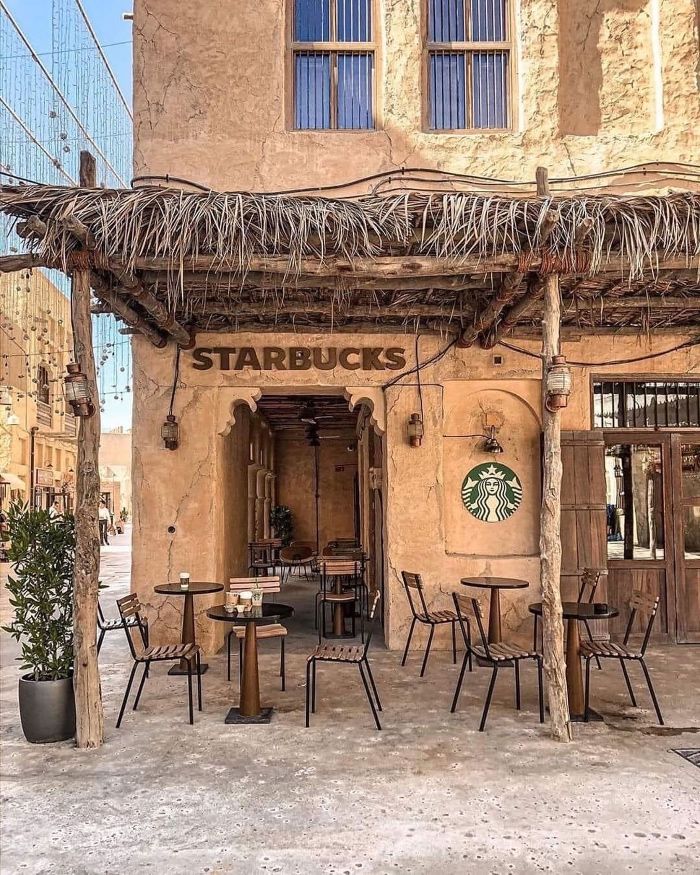 "Al Seef - Where Old Dubai Meets The New " this is the tag line.
After visiting Dubai several times there are so many new things to explore and experience each time. one of the new and exciting place is Al Seef. Beautiful traditions combine with modern designs at this charming destination, showcasing the city's blend between its proud past and bright future.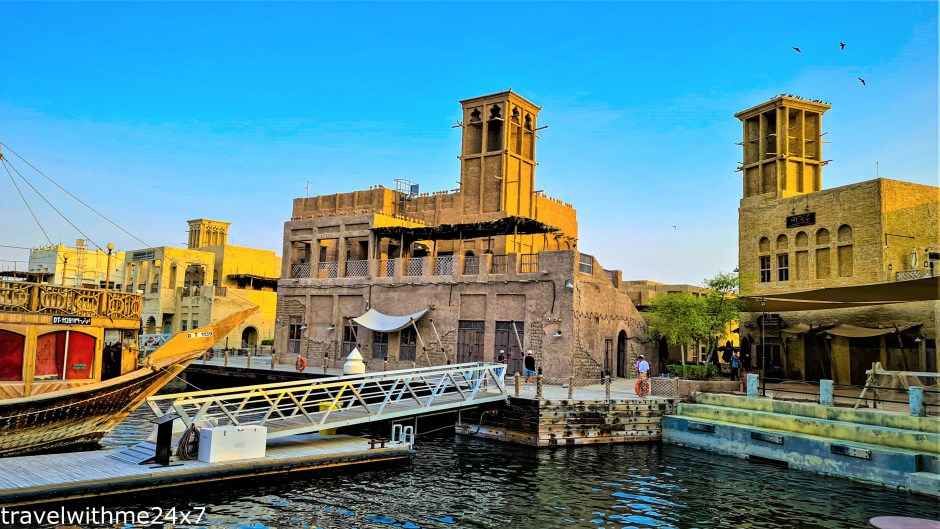 As we stroll along the area , we got completely fascinated by its charm. This is surly one of the place where can take family and friends or can recommend to experience the charm of this place when they visit Dubai next.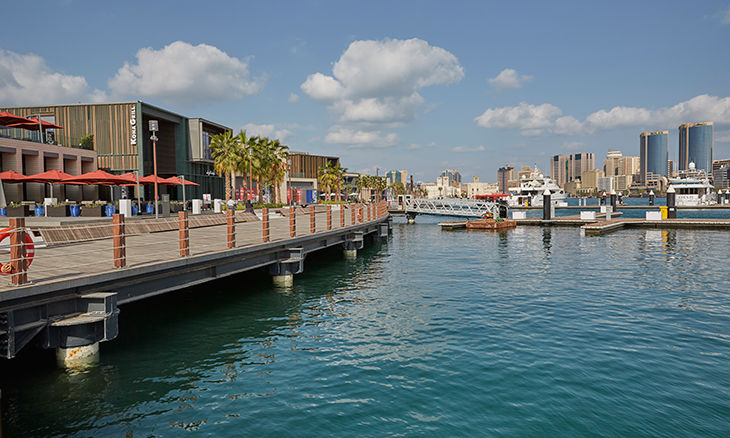 It Launched in late 2017, Al Seef celebrates Dubai Creek's beginnings as the famous coastal pearl diving base. Hugging 1.8km of Dubai Creek's stately shoreline, the 2.5 million square foot development has two sections – a heritage area featuring old architecture, and a second space featuring more contemporary structures.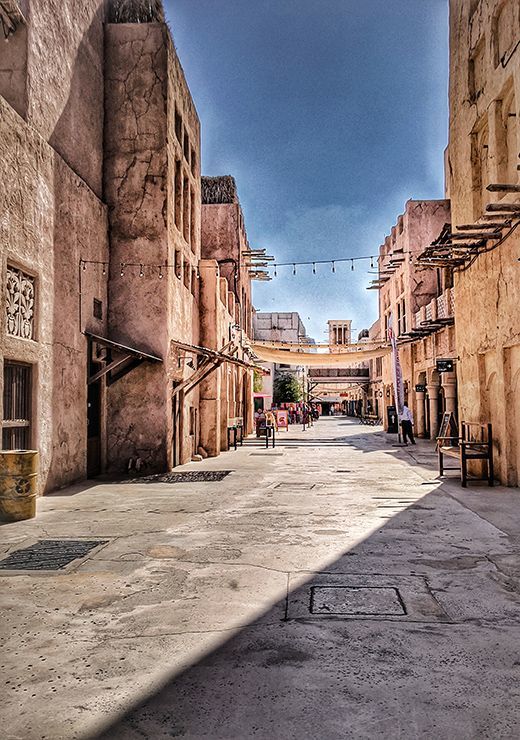 The best way to take it all in is to embark on a cultural walking tour of the pedestrian-friendly Al Fahidi Historical Neighbourhood, before wandering over to Al Seef and exploring its charming walkways, fully-operational marina, dining boulevard and events plaza on foot.
STAY
Stay calm Showcasing incredible creek views and upbeat service, Canopy by Hilton Dubai Al Seef is an upmarket-eclectic space housing comfortable and contemporary rooms, fabulous restaurants and a rooftop bar.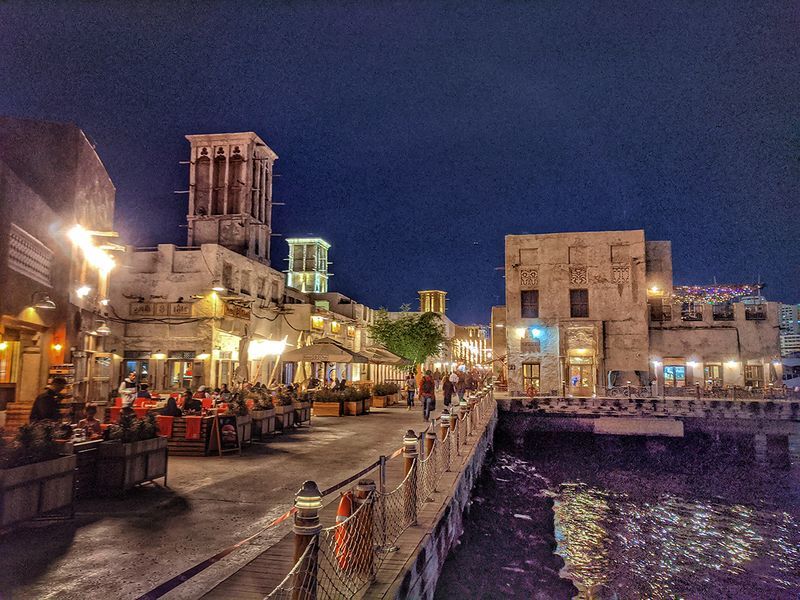 Canopy by Hilton Dubai Al Seef is perfect for those looking to explore the heart of old Dubai surrounded by eclectic-contemporary style. The destination's spacious rooms and suites are home to funky furniture, stand-alone bathtubs in bathrooms with floor-to-ceiling windows, SMEG fridges, Nespresso coffee makers, and modern art. Fun and friendly staff are available 24/7, to ensure a pleasant and comfortable stay.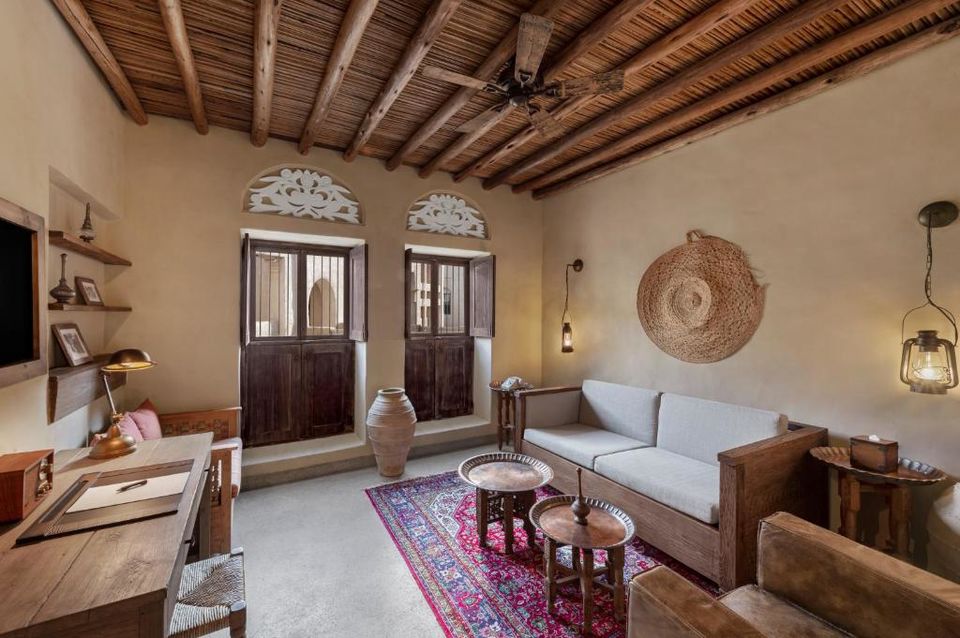 Al Seef Street, Umm Hurair 1
Dubai Creek, P.O. Box 35449
Dubai, U.A.E
Phone+971 4 707 7077
Facilities and Services Around Al Seef
On the historic Dubai's creek, you'll relish the architecture of the old arabian city along with the top services, facilities.
Cafe shops
Restaurants
Valet parking
EZ taxi
Dubai police
Hotels
Meraas' Al Seef Marina
Souq
Security
Museum of Illusions
Shopping area.
Meal By The Beautiful Creek
Interconnected paths lead visitors along the stunning waterway, with options for a casual family meal, romantic dinner or elegant catch-ups all on the menu for visitors. Café culture abounds, with the vast majority of waterfront restaurants offering seasonal al fresco seating.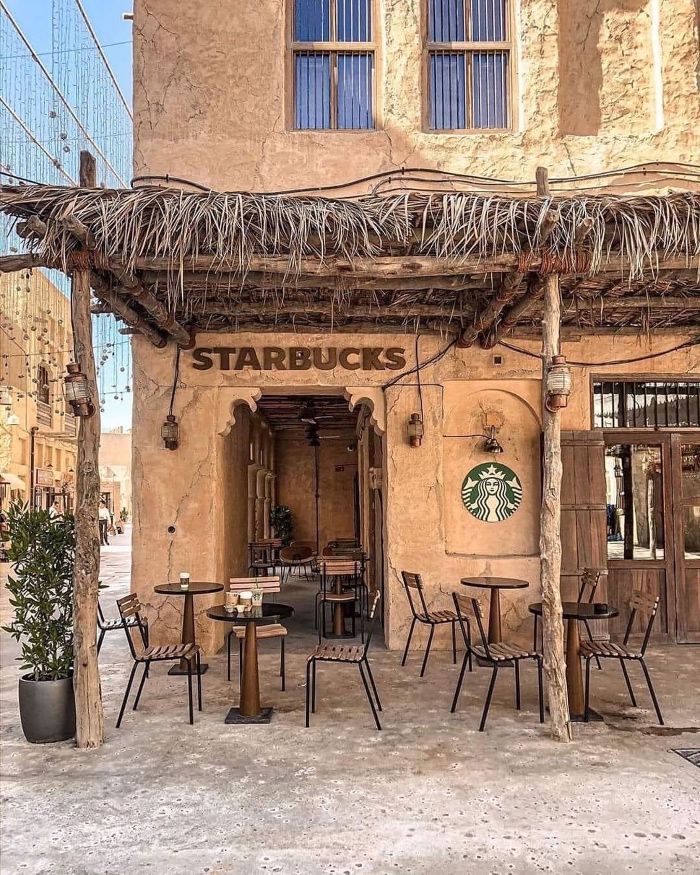 Some of the first restaurants to open in the district were casual Lebanese outlet 961 LB, American-meets-Arabian diner Dukkan Burger, the homegrown Kava & Chai coffee house, and Sul Fiume, an Italian-Lebanese fusion venture.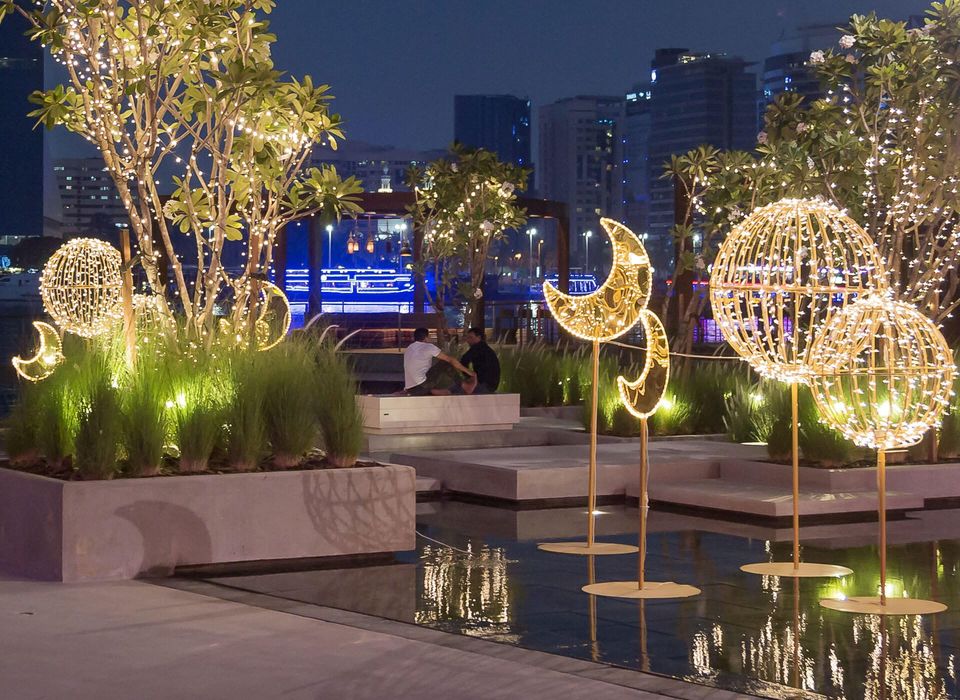 Don't miss the Arabian specialties at Ila restaurant, authentic Syrian fare at Al Hamidieh and sweet indulgences at Japanese-inspired dessert house, Yuki No Hana. On the water, Bateaux Dubai offers spectacular dinner and cruise packages too.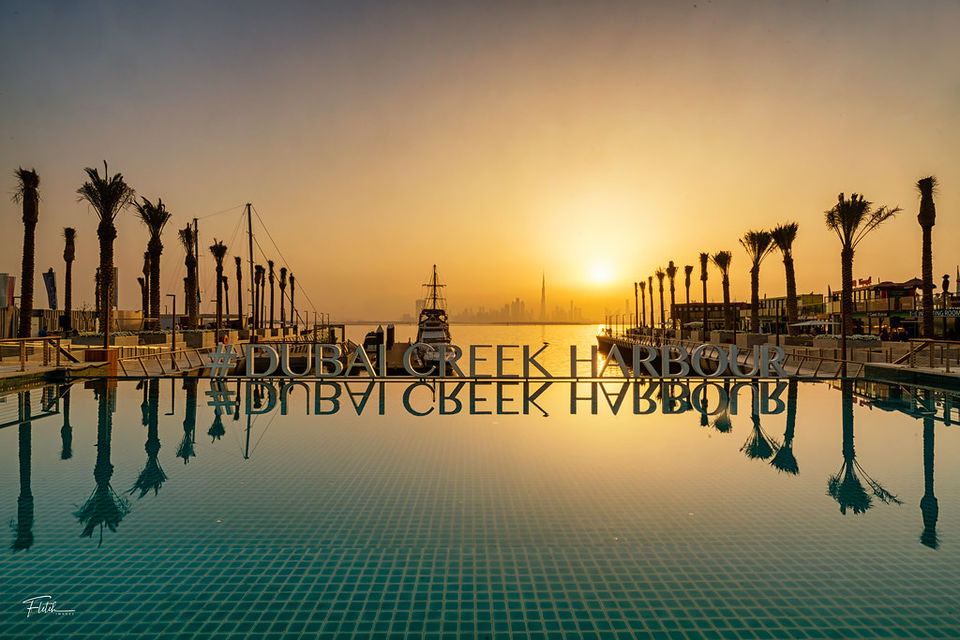 Top tip: Grab a warm cup of karak chai from Kava & Chai and head down for a relaxing stroll.
Best time to visit Al Seef
Considering the weather in Dubai, the best time to visit Al Seef is in winter. As it is an open-air space, you cannot enjoy its charm if you go in summer. Also, you can watch the sunset if you go in the evening. The spot looks elegant at night due to the streets embellished with fairy lights. The interiors of the different restaurants are equally stunning at night, and simply strolling through the boardwalk is delightful.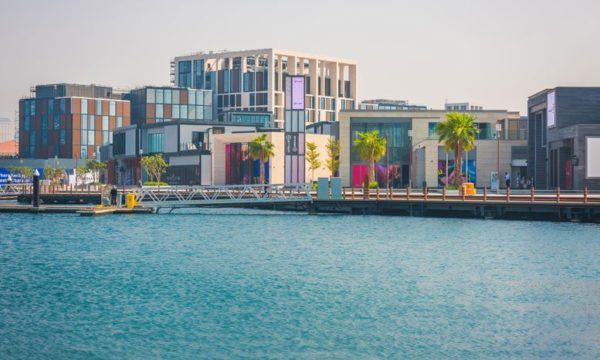 HOW TO REACH
Al Seef is easily reachable on public transport, with Al Fahidi and BurJuman metro stations catering to the location.
By RTA Water Taxi / Abra
Get off at Station - Al Seef Marine Transportation Station 1. For More information on Dubai Marine Transportation.
Travelling from Dubai / Sharjah
You can choose your route from Al Maktoum Bridge, Al Garhoud Bridge, Business Bay Bridge, Floating Bridge, Shaikh Zayed Road or the Shindaga Tunnel you'll reach Al Seef, located at Dubai's Historic Creek in a few minutes.
Travelling from Abu Dhabi
Get on the Abu Dhabi – Ghweifat International Hwy/E11 towards Dubai. Take exit 54A-55 for D78 /Umm Hurair St. Continue on for D78 /Umm Hurair St and then take slight left onto Zaa'beel St/D84 (signs for Bur Dubai), then Turn right onto Al Seef St/D84 , At the roundabout, take the 1st exit and stay on Al Seef St/D84 and you'll reach Al Seef located at Dubai's Historic Creek in a few minutes. Click Here for the location map.
By Dubai Metro
Take the RED Line and get off at stop - Burjuman. Click Here for more information on Dubai Metro.
Al Seef Timing

Retail
Sunday to Wednesday 10:00 am to 10:00 pm
Thursday to Saturday 10:00 pm to 11:00 pm
F&B
Sunday to Wednesday 10:00 am to 11:00 pm
Thursday to Saturday 10:00 pm to 12:00 am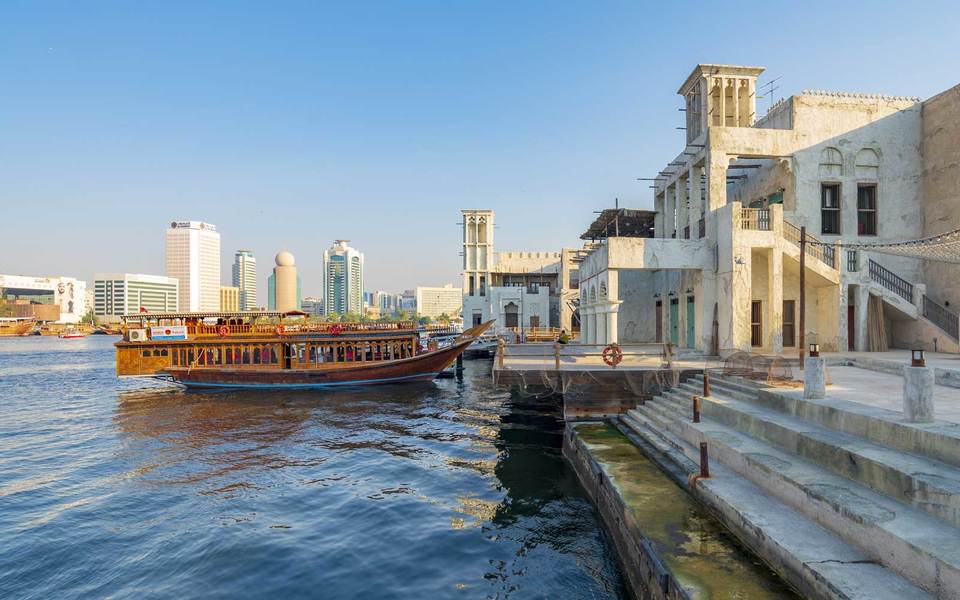 Dubai will always come up with new and modern destinations , I am really happy to explore this side of developed Dubai. this new place anyone will find charming.
Al Seef is the perfect spot where you feel the historical vibe and enjoy the calm and steady pace of the old time! Whether you have plans with family or friends, Al Seef Heritage Village Dubai can be the ultimate choice.