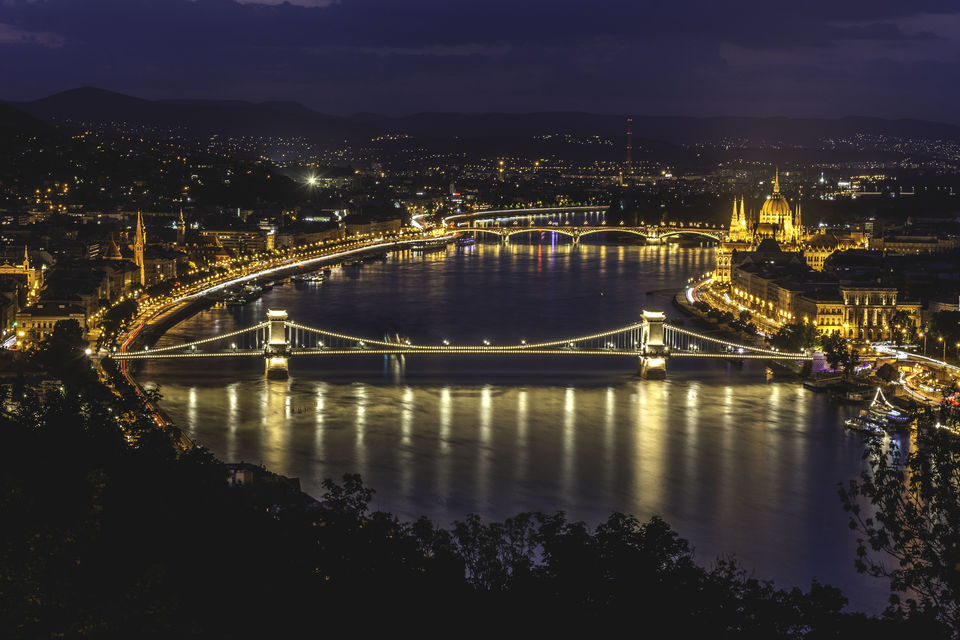 We are students who live in Magdeburg, a town in Germany. Pandemic had struck and it confined us to our dorms right after just one semester into our programs. Like the whole world, we too were longing to set out and enjoy European summers as it was our first. And that's when one day randomly we surfed through the airline website to check what fits our budgets the best.
Pro tip: Ryanair has an option where you can simply enter your starting point and it will give you a list of destinations you can get to for the cheapest amount.
And so, we settled for Budapest!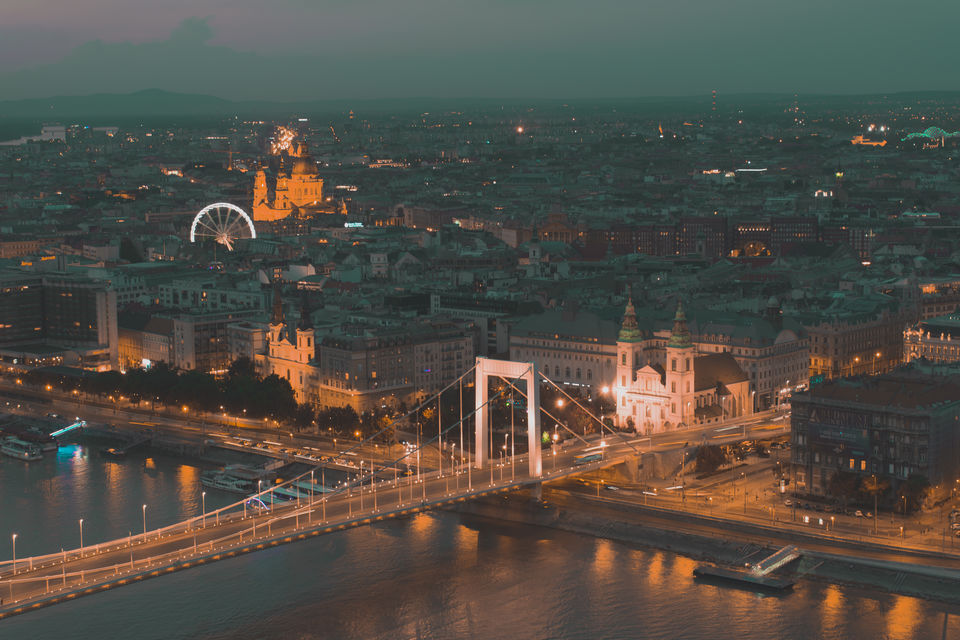 The flight from Berlin to Budapest was super smooth (except for the fact we had to put the masks on the whole time).
Day 1
We reached Budapest in the morning. Our booking at The Hive Party Hostel required us to check in around noon. But we went there right after landing in Budapest to complete the check in formalities, and so even though we got our private 4 bed dorm in the noon, they allowed us to access the common area and freshen up. Then we set out for our first destination - Vajdahunyad Castle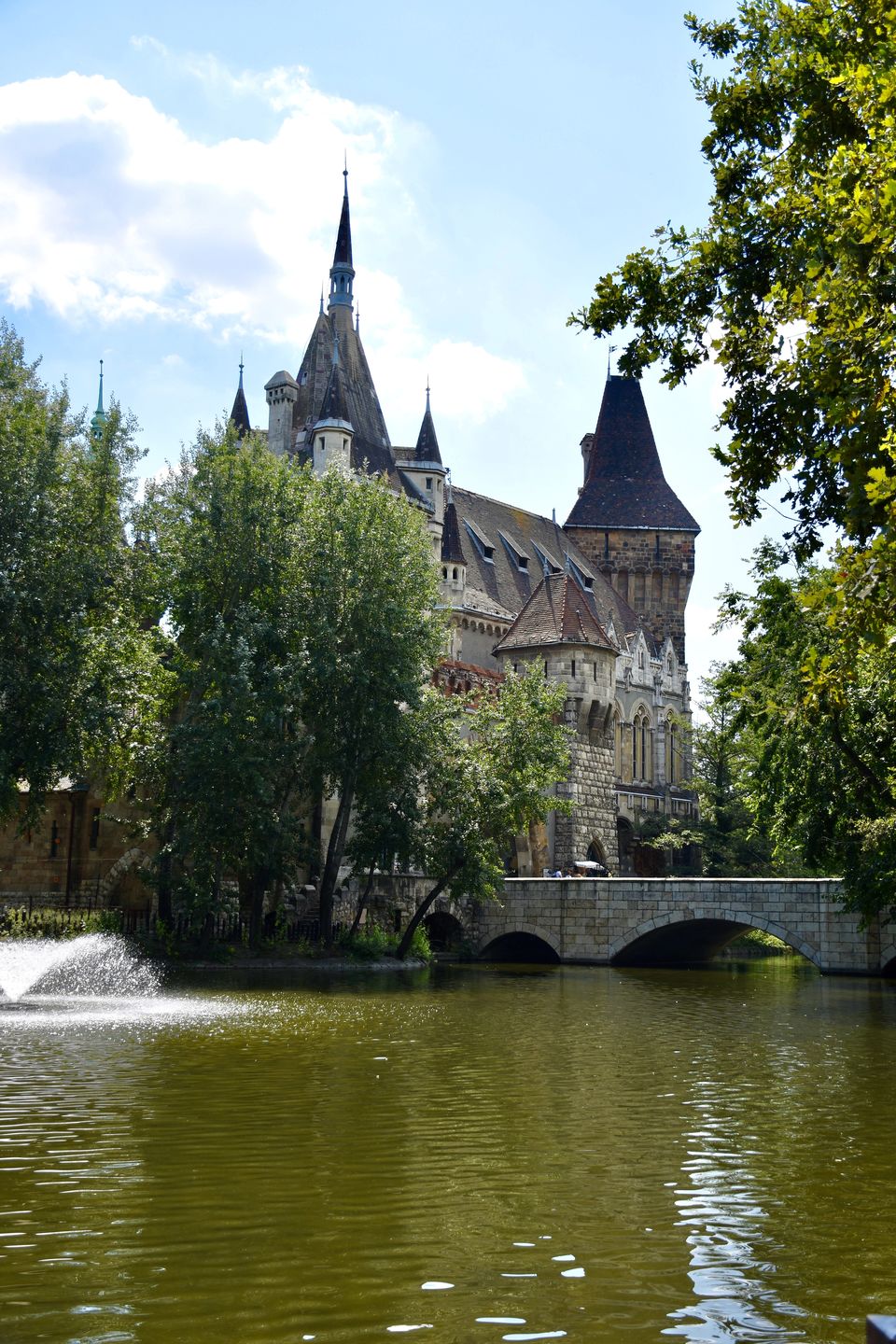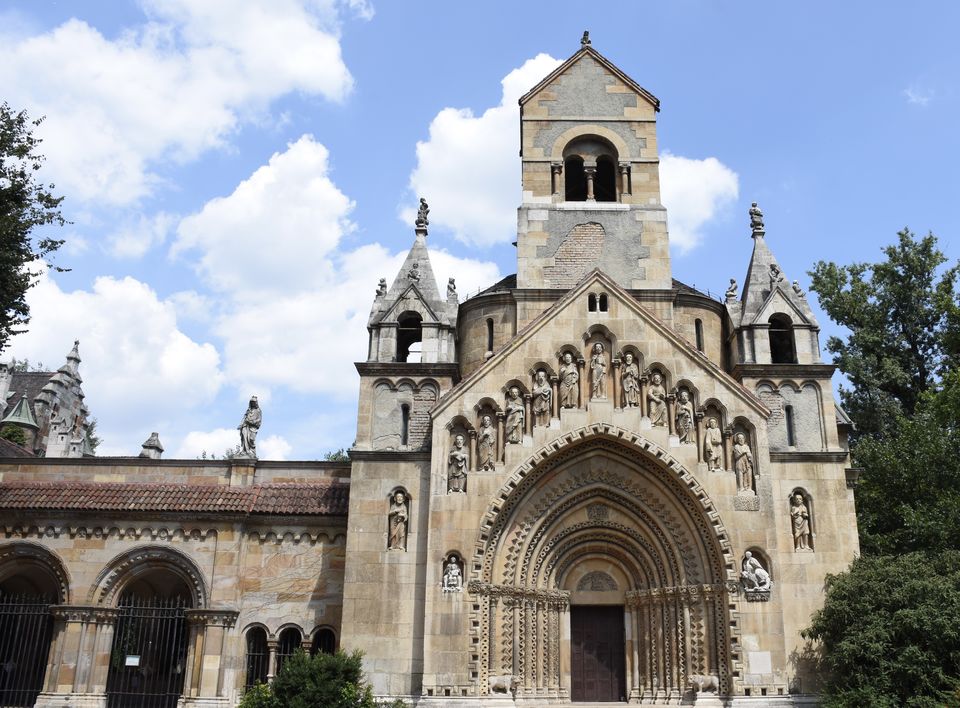 The beauty of Budapest is - it has something for everyone! It is perfect for foodies, photographers, history lovers, leisure holiday seekers, and also for people who just want pretty pictures against gorgeous backdrops!
When you're there, DO NOT FORGET to visit the parliament at night! Just have dinner at any of the cafes or at the Caravan Food Street followed by a chimney cake for dessert, and head straight to the Buda side of the city to sit opposite parliament across the river. You'll probably have to take an underground train and when you take the escalator out from the train station and look towards left, your eyes WILL sparkle with joy at the sight! Yes, those night lights are that beautiful!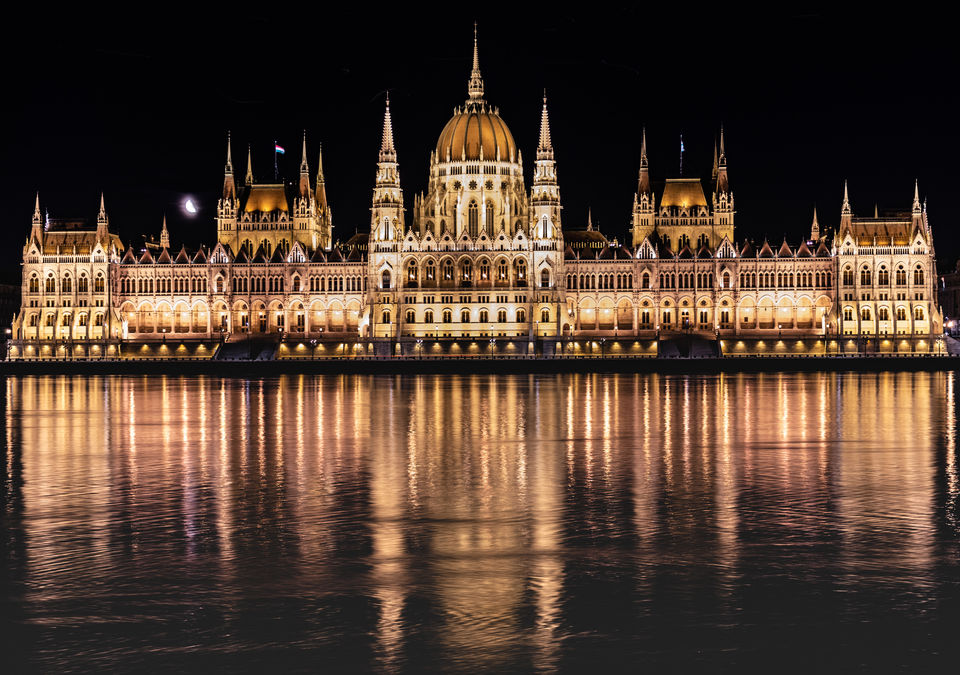 Pro tip for photographers - do not forget your tripod! :)
Day 2
Keep one day aside for typical touristy things - try the local food, buy souvenirs, take lots of pictures at famous landmarks! We visited many of the touristy places - Central Market Hall, random streets, Chain bridge, Fisherman's Bastion, Matthias Church. Attempted going to Gellert hill for the sunset, but rains spoiled our plans there.
Budapest is probably a heaven for bollywood buffs. Maybe sit through Hum dil de chuke sanam, Jab Harry met Sejal, Raabta and Force 2 once again to check out all the places where you may want to recreate some scenes :)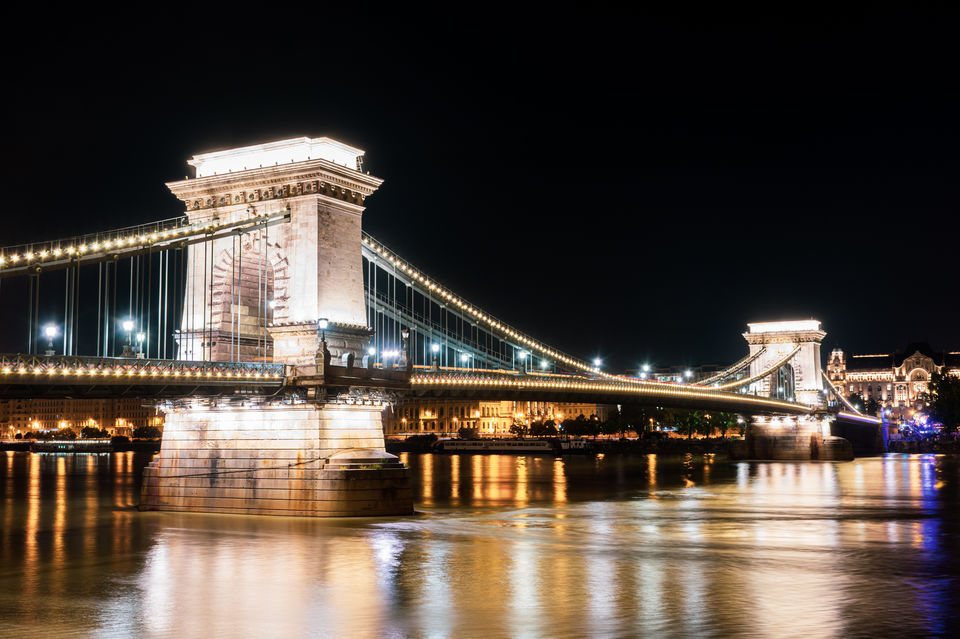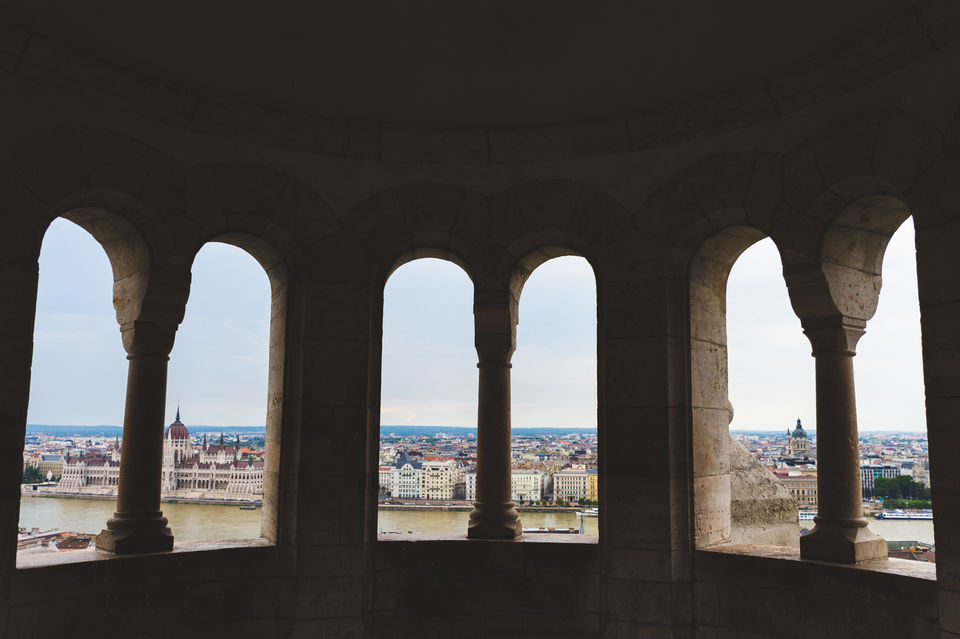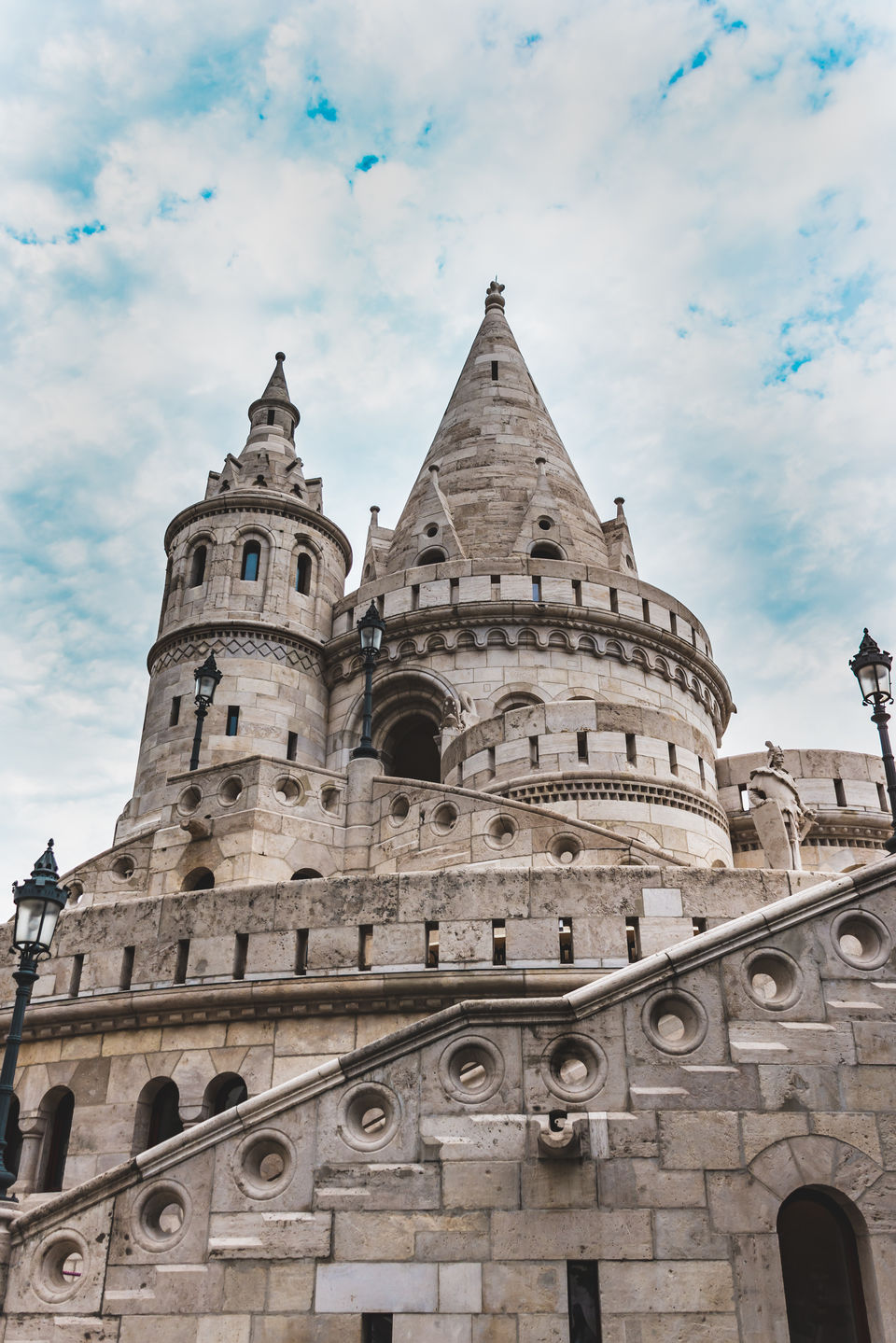 For this day, we decided to explore something beyond Budapest to get a hang of the country we were in - so we took a day trip to the beautiful village of Tihany which was a 2 hour train ride away from Budapest. If you are planning a 4 day itinerary for Hungary, I would highly recommend taking this day trip. Take a train to Balatonfüred and head to lake Balaton from the train station. The lakeside is hardly a 1.5 km walk from the train station. Carry your beach clothes and spend the morning at lake Balaton.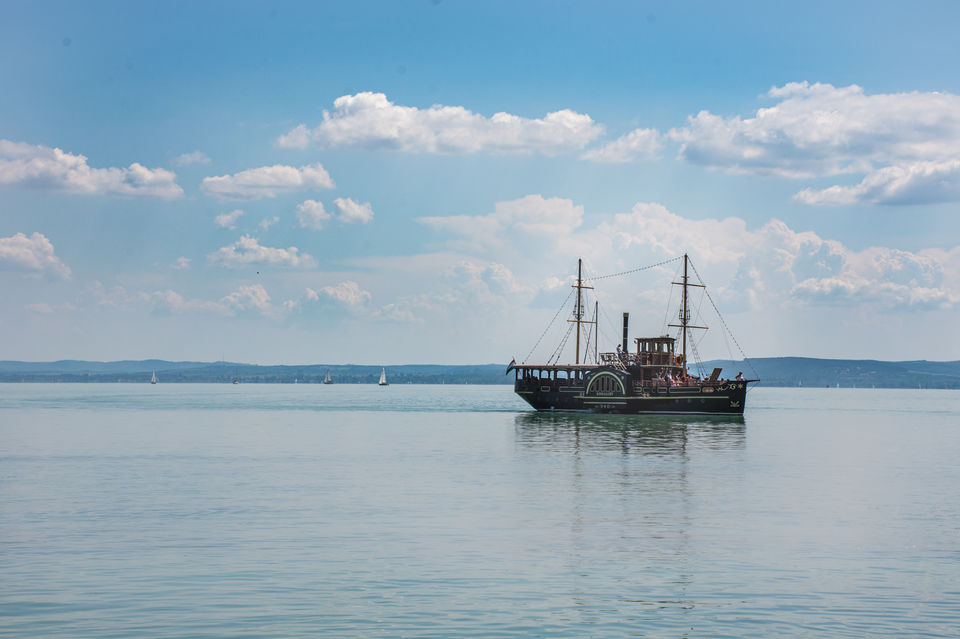 It is a beautiful lake with crystal clear waters! You can also take a walk around the lake on a beautiful path surrounded by lush green trees. There are plenty of cafes there where you can have lunch.
Take a bus to the Tihany village after lunch. A half an hour bus ride will take you to the Tihany village which is situated on a hill. Always ask locals when in doubt. The Hungarians are probably the friendliest people on earth. Even if they don't speak english, they'll go to the extent of using a translate app to help you. We showed the bus driver a photograph of the place we wanted to reach, and he took the efforts of getting up from his driver's seat to find us in the bus just to tell us that this is where we should get off the bus to reach the view point. It took us another half an hour hike to reach the view point in the village. The hike is through the village so you might want to stop for photographs after every few steps. It does feel like you have landed in some fairytale. We didn't know much about the village but found out through online sources that Tihany is one of the richest villages in Hungary. Also, there were many lavender products shops in the village. So maybe that is something you can pick up as souvenirs!
Day 4 already and we still couldn't get enough of this beautiful country! Now even if you're a non-drinker, do visit the ruin bars once! The vibe at that place takes you back in time. For photographers - visit ruin bars during daytime to get good photographs. Party people can of course, visit these bars at night. The ambience, the music will surely give you an out of the world experience.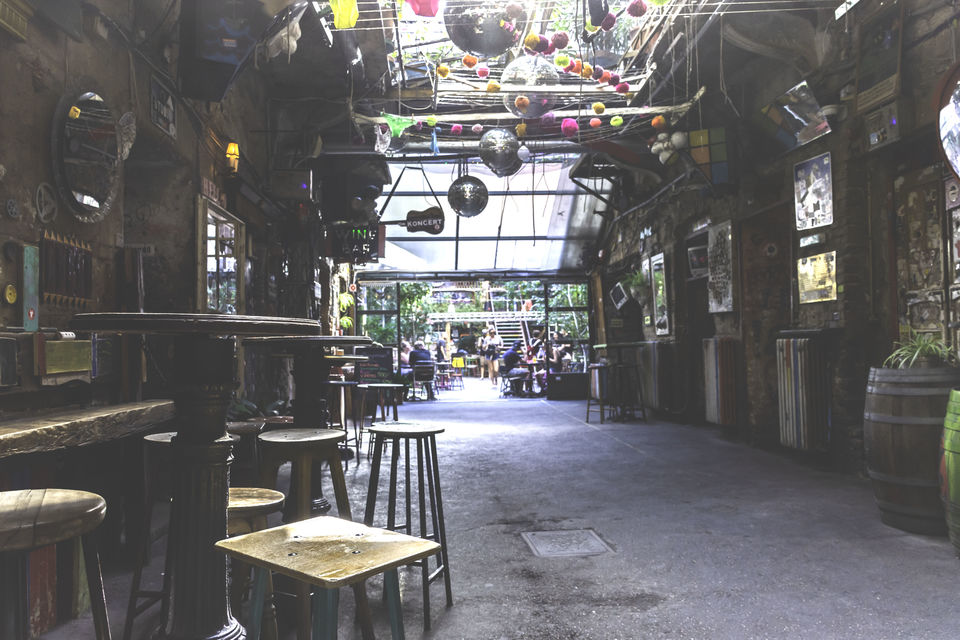 Ideally you can use this day to visit the famous thermal baths of Budapest, but we avoided those public baths because of the pandemic. So to make up for the lost evening, we attempted to head back to the Gellert Hill yet again. Be sure you're at leisure and spend some time there. Carry some food, some drinks and just sit there for some time looking over the city! It is beautiful! The city has a different personality during the day and at night when the lights are on. Watch this transition while you sit on the top of the hill during sunset.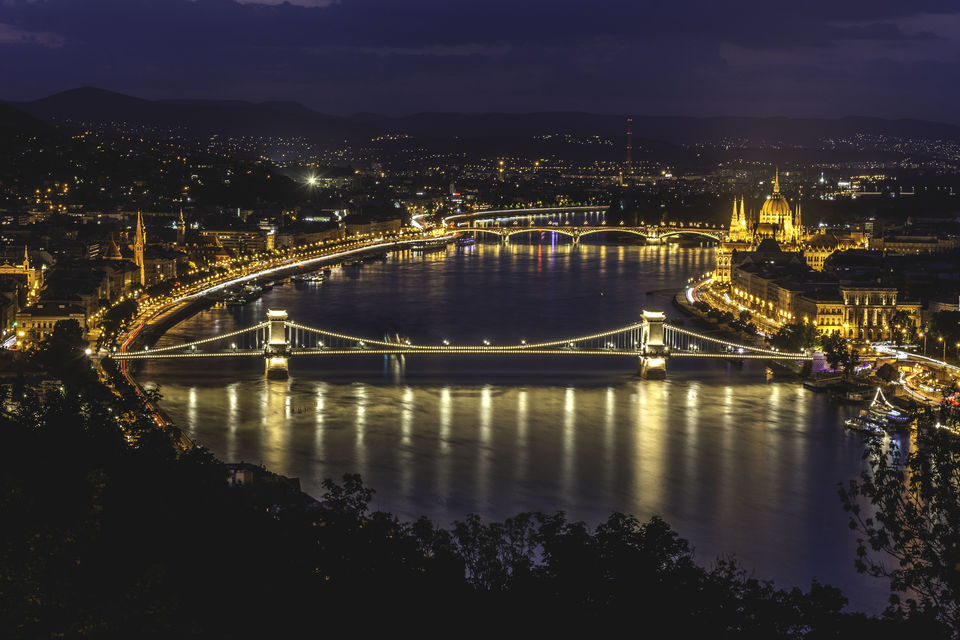 As I said before, the city has a different personality during the day and a different one at night. So before heading back to the hostel we went back to Fisherman's Bastion and Matthias Church at night. And even though we were tired, we did not regret it! We just had to make the most of it as it was our last day there.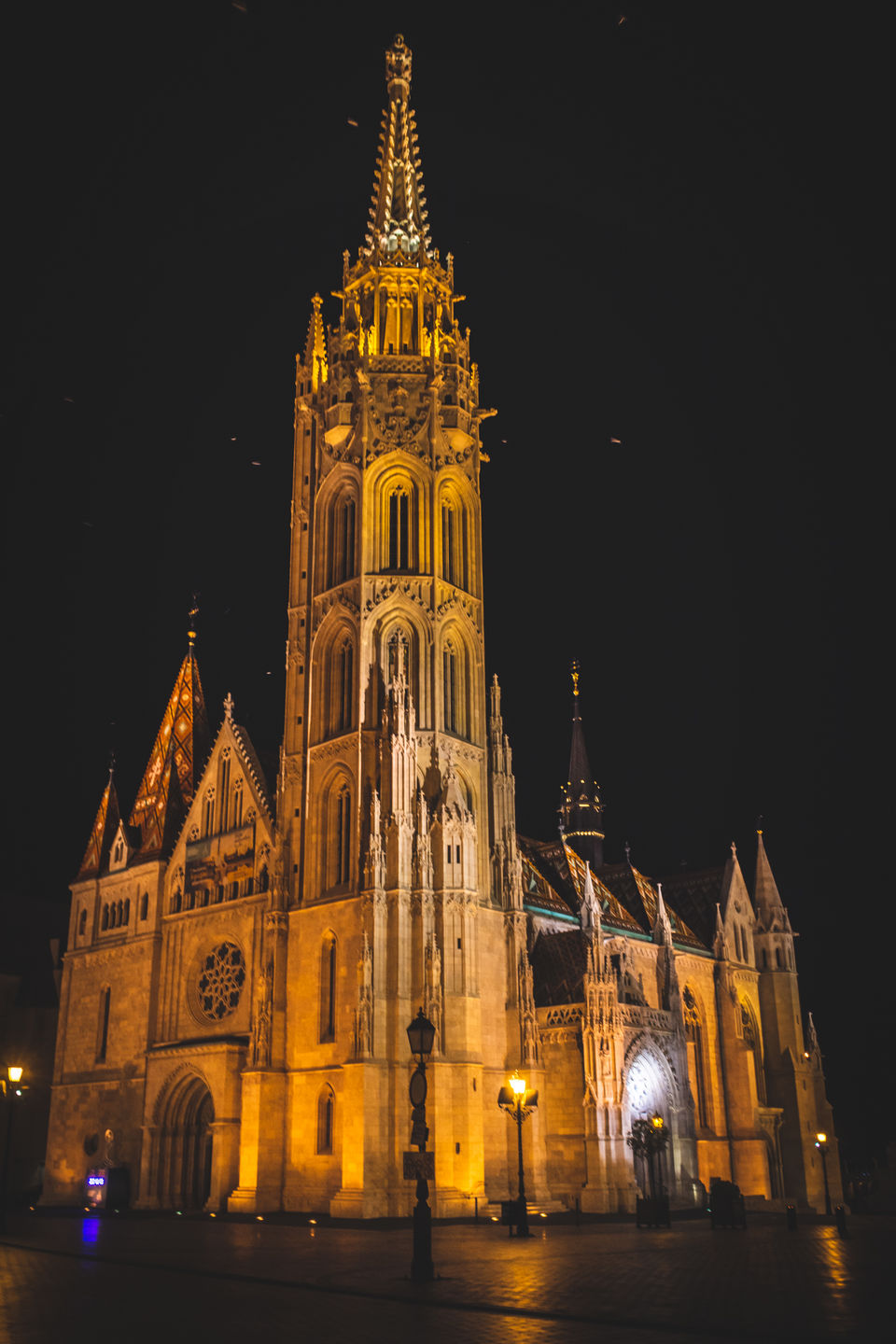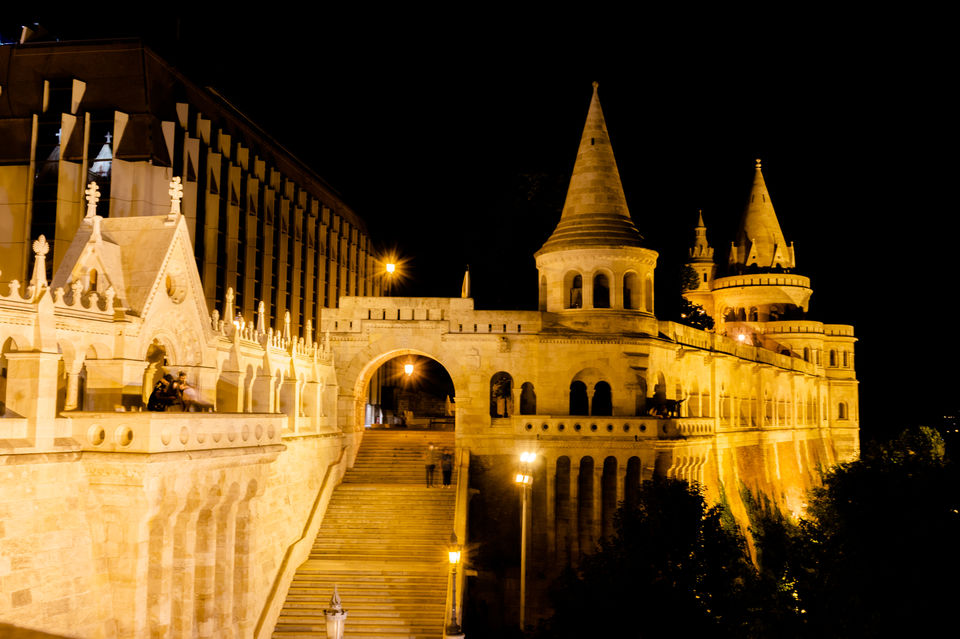 Gist -
Transportaion: City transport is good. You can get a pass that gives you access to all the public transport in the city. But do try riding the e-scooters available around the city to explore the streets on your own. They are cheap + fun to ride.
Food: The food is vegetarian friendly and super cheap! You can even get pizzas by slice. You can find PizzaMe shops at almost every nook and corner. For Indian spice lovers, have at least one meal at Smart Kitchen near the Central Market Hall. Ask the woman to make your noodles/fried rice spicy, and you'll definitely get desi chinese feels. Vegetarian alternatives for local food are really good - try langos with their traditional hot sauce (Erős Pista)! And don't miss chimney cake - one shop at Gellert hill serves it fresh and hot. Much recommended!
Language: Hungarian. Although, the people are super friendly so they'll try their best to help you in spite of the language barrier.
If you're staying at a hostel, you can always get all the information you want at the reception. Otherwise, you can always find tourist information centers in the city. They are super helpful and won't cost you any extra penny for consultation.
Also, the city is super safe! We were a group of 4 girls and we could hang out till almost 2 in the night without feeling unsafe :) The public transport is available till late in the night, even though frequency is a little low post 10pm. But you can always roam around on e-scooters.
To whoever is reading this - have an amazing trip whenever you visit :)