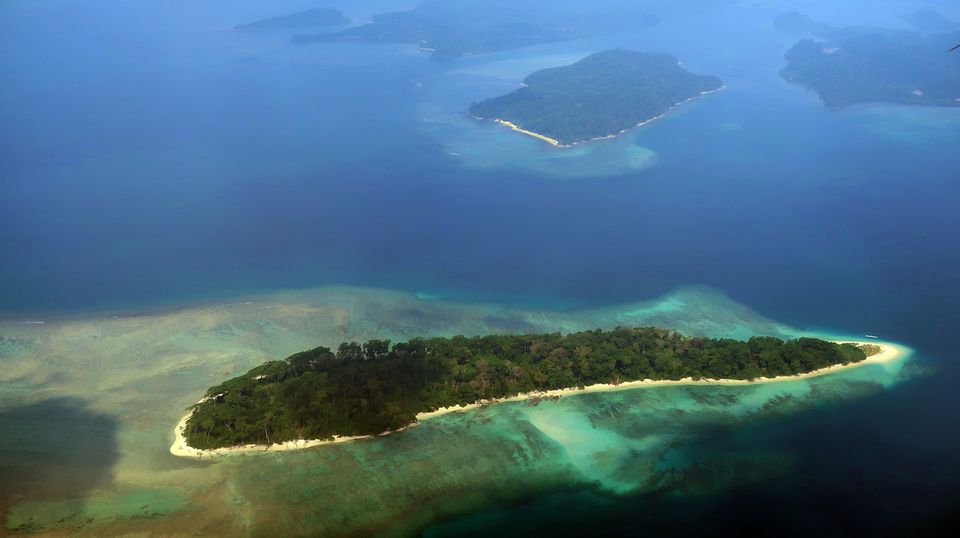 On 2nd Feb '19, me and my wife went for an Andaman trip which lasted till 8th Feb '19. We started from Delhi airport early morning for flight to Chennai, from where we boarded the flight to Port Blair. Landed Port Blair around noon. From here on our Tour Package starts which I booked from Andaman Ocean Tourism and had great experience with them. Total trip cost for both of us was Rs. 92000 which includes everything package cost, return flights from Delhi, activities, food, shopping, etc. Will share more info about expenses at the end of blog. First lets check out a short video of Port Blair.
Our first day at Port Blair started with checking in Hotel SL International. It was nice hotel with good rooms and food in hotel restaurant was also very nice. After getting fresh-up we had lunch in restaurant. After lunch cab came to pick up and we headed towards "Corbyn's Cove beach". It was nice beach and you can have some water activities there. After spending some time and clicking some pictures there we headed towards Cellular jail. Even the short road trip to Cellular jail was enjoyful full of views. Then we spent some time in Cellular jail. It closes at 5 pm, so we were out at 5:30 pm. By 5:30 it gets dark in Andaman. Then we had snacks in garden outside Cellular jail and spend some time there after which we headed for "Light and Sound Show" in Cellular jail, which was really good and worth visiting Cellular jail. After that we returned to our room and next morning we need to board ferry for Havelock island.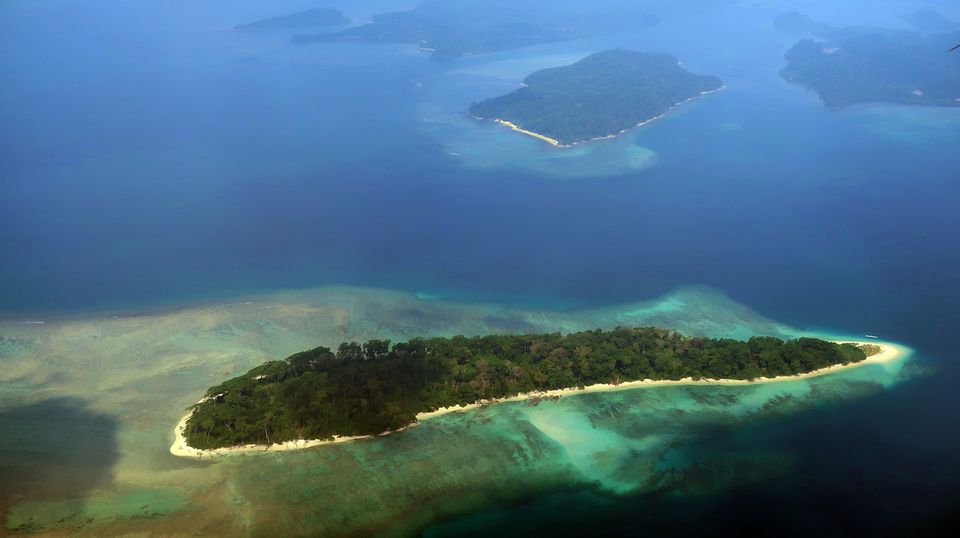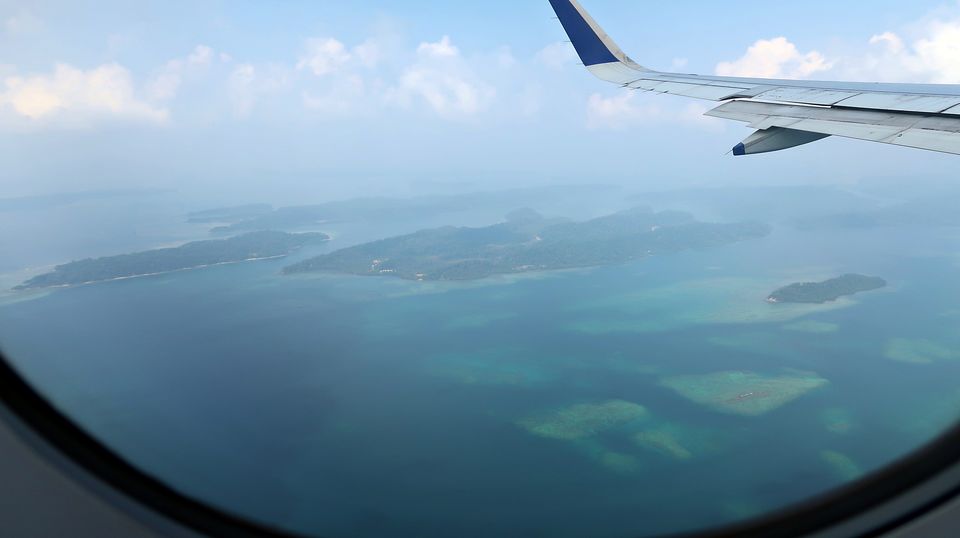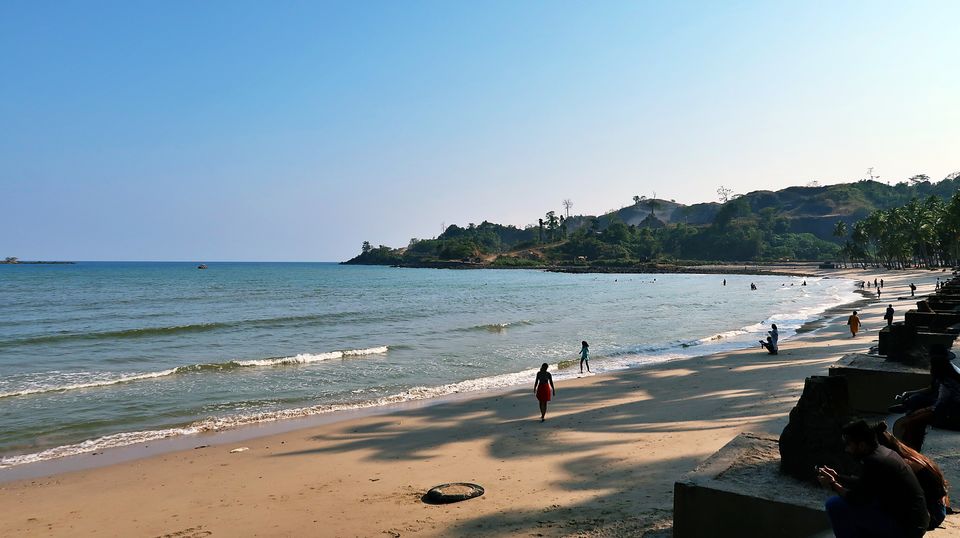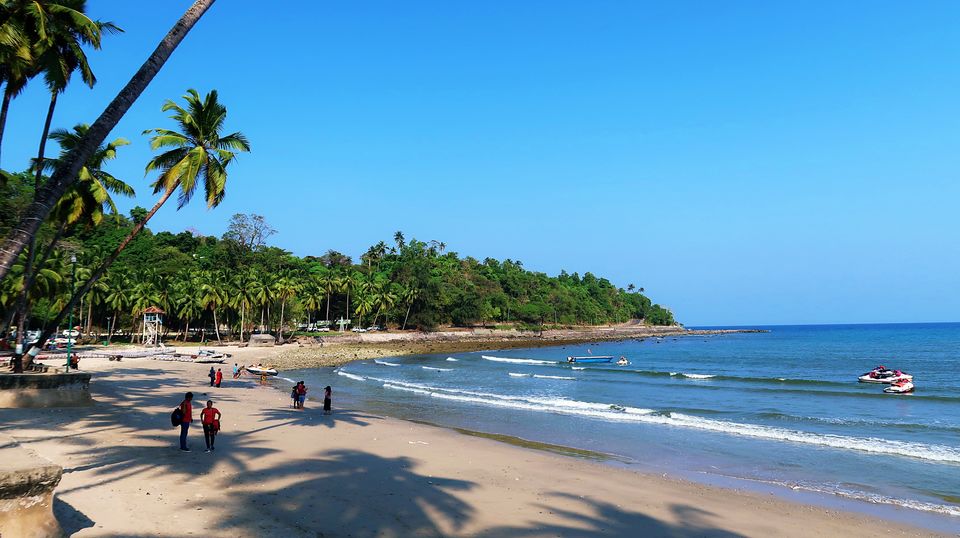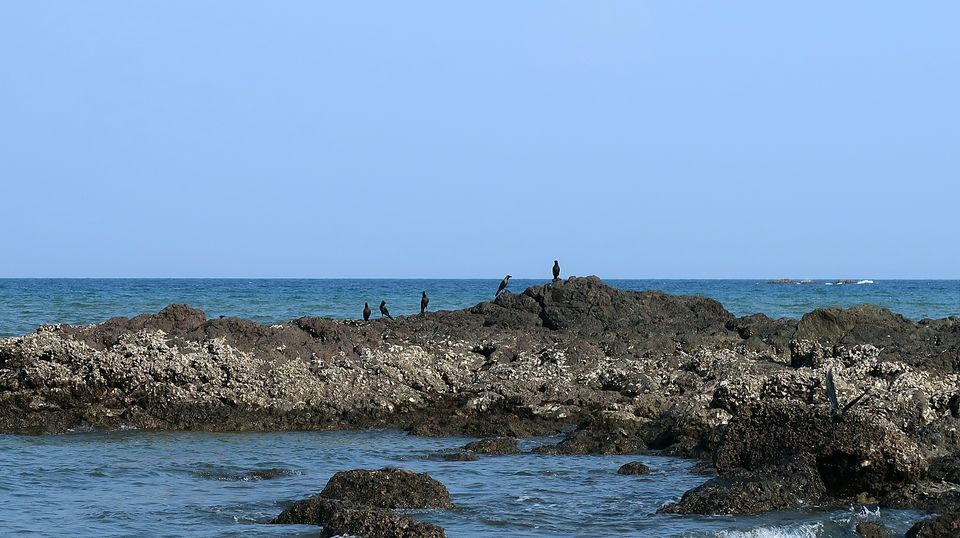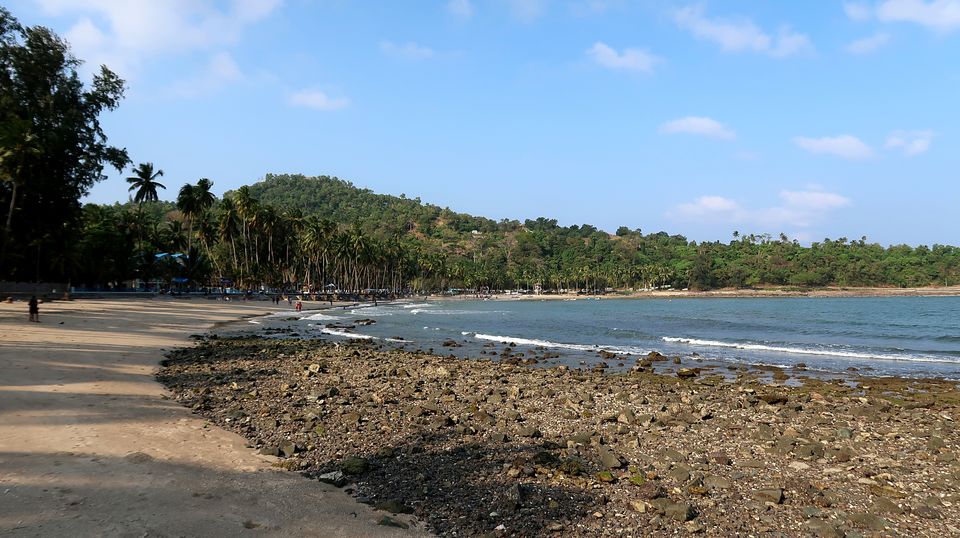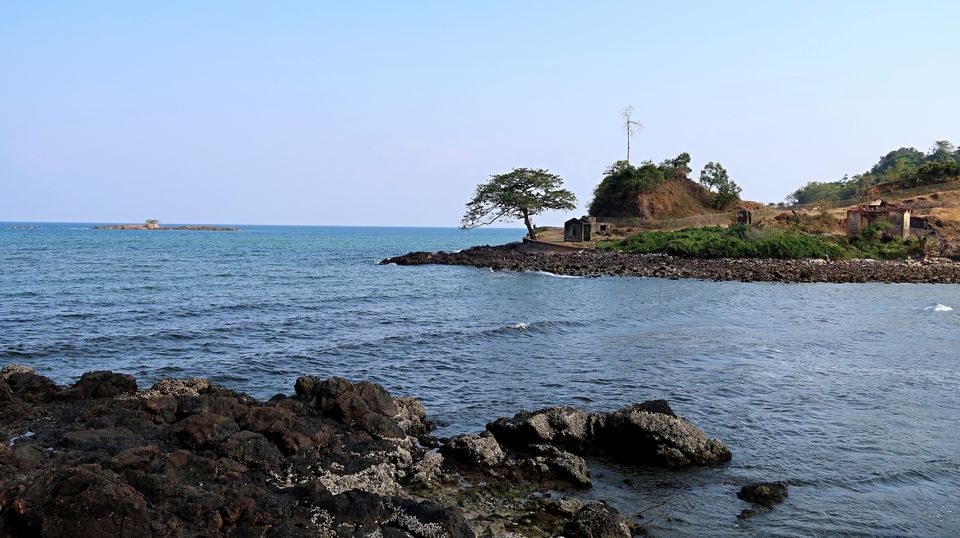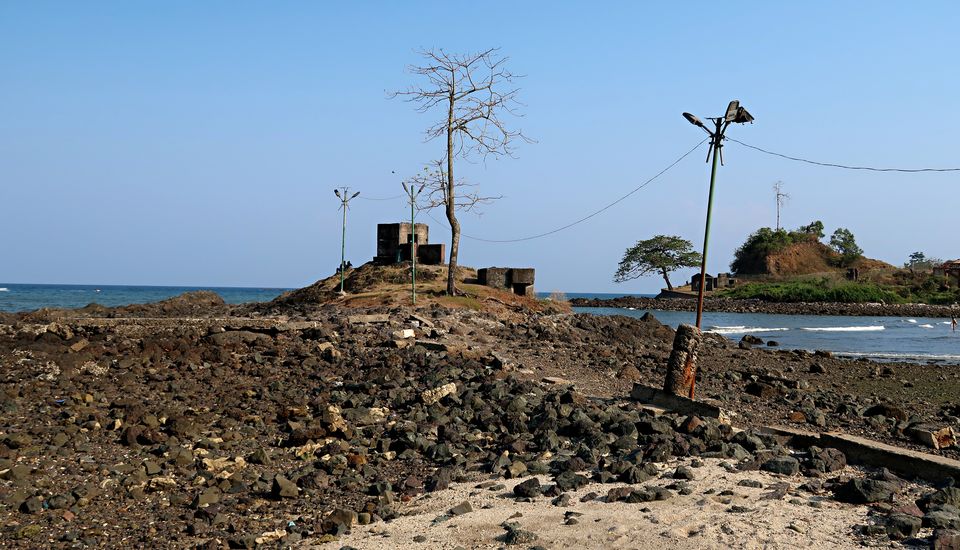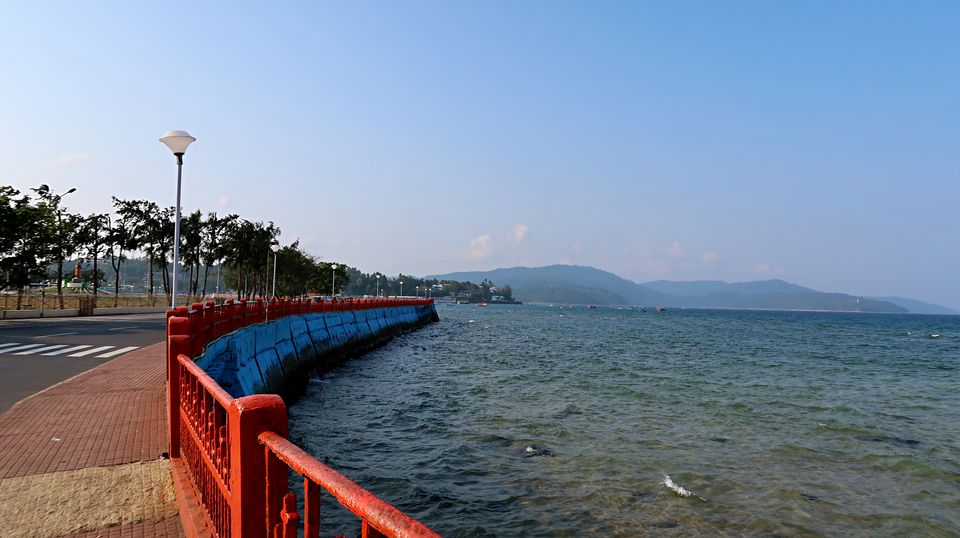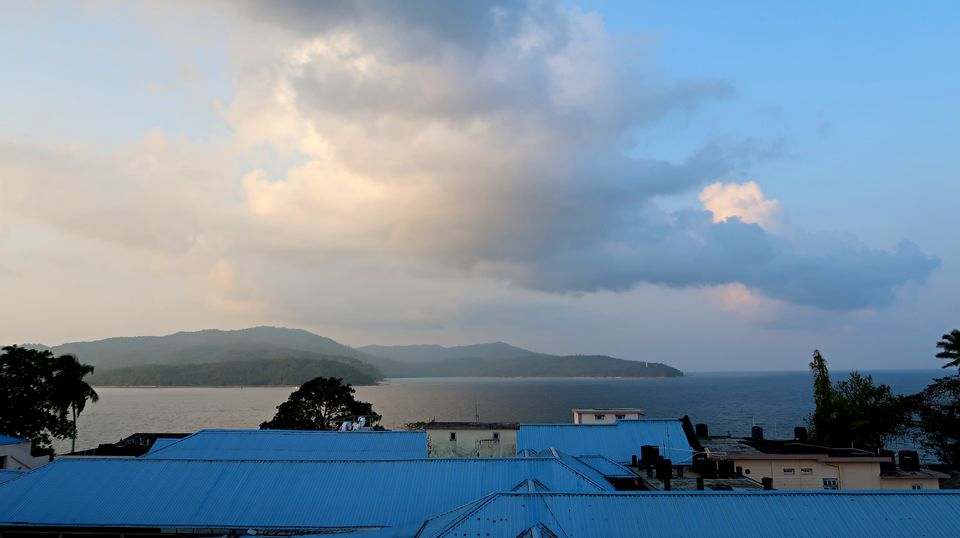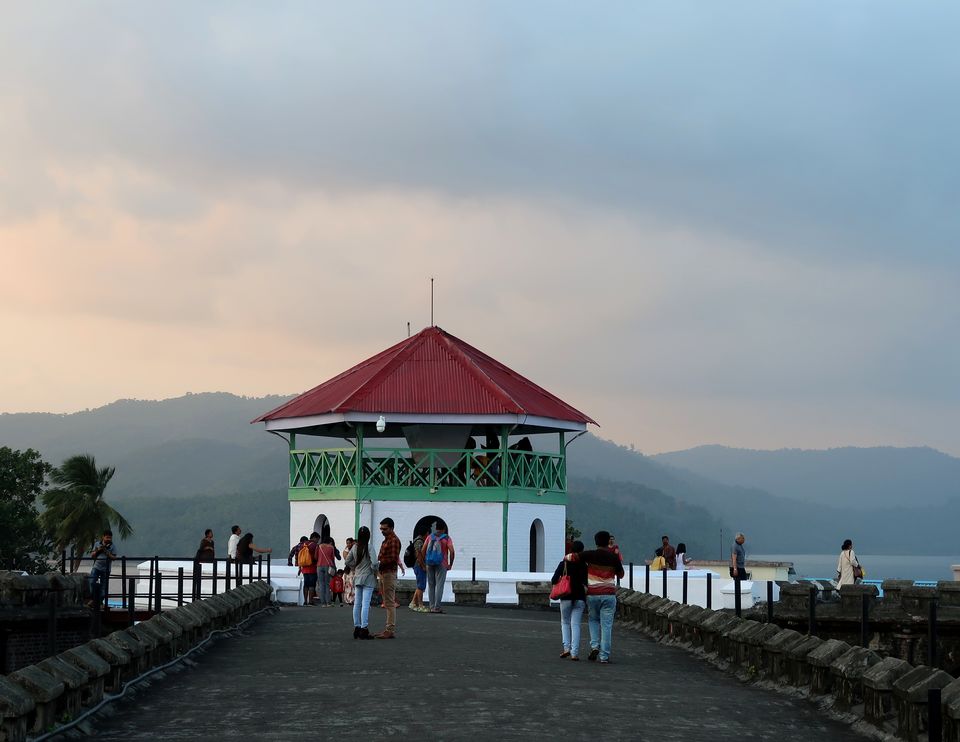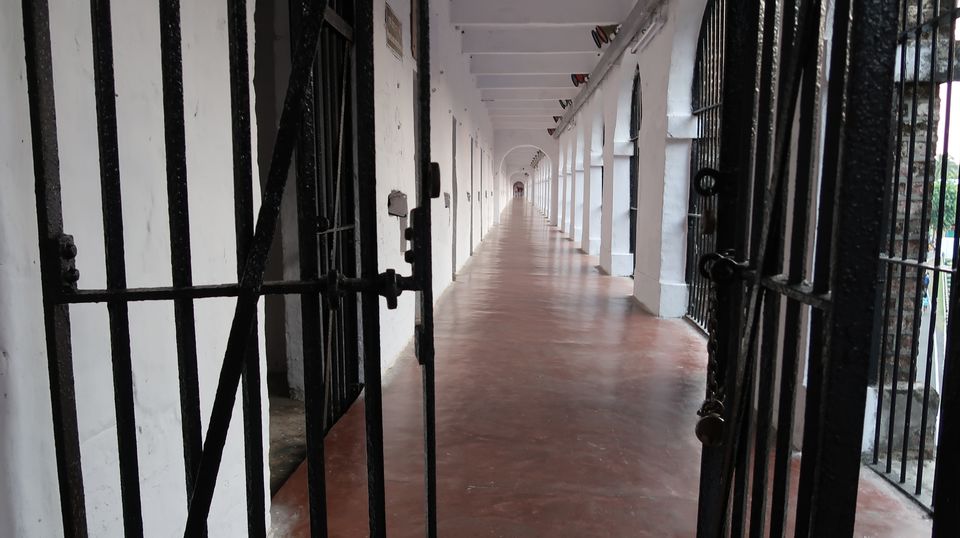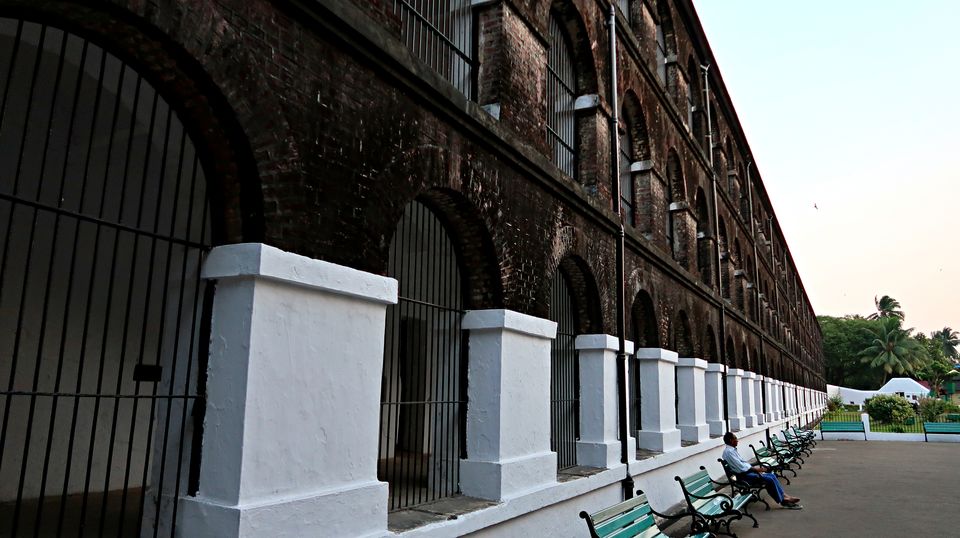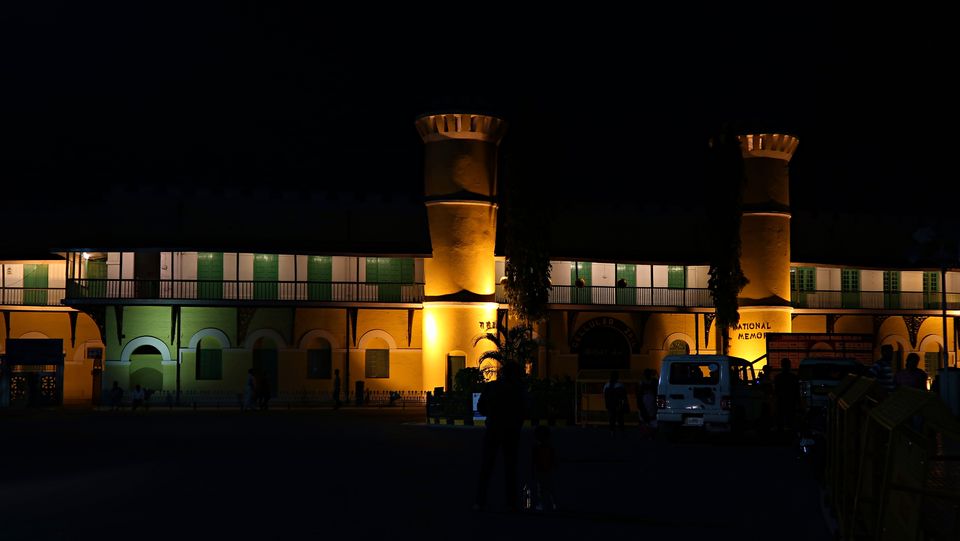 In Morning, we first headed towards museum after which went to jetty and boarded the Green Ocean 1 ferry to Havelock Island in afternoon. It was almost 2:30 hour ride and whats so special about this ride was that you can enjoy the ride and views by standing outside, which you can't do in Green Ocean 2 and Makruzz. After reaching Havelock we went to our Beach resort Holiday Inn and spend the evening on private beach of the resort. There were all Beach resorts on that road and there were also Scuba diving booking centers and two-wheeler rentals nearby at walking distance. At night we went to Buddha Garden, its live asian kitchen and the environment was very happening and food was so tasty (I recommend to visit there).
Note : Renting two-wheeler and travel is very cheap in Andaman, and its best if you are on low budget trip. It costs around Rs. 600 per day for two wheeler like Activa, but availability is low so try to book beforehand by telling to hotel to do that.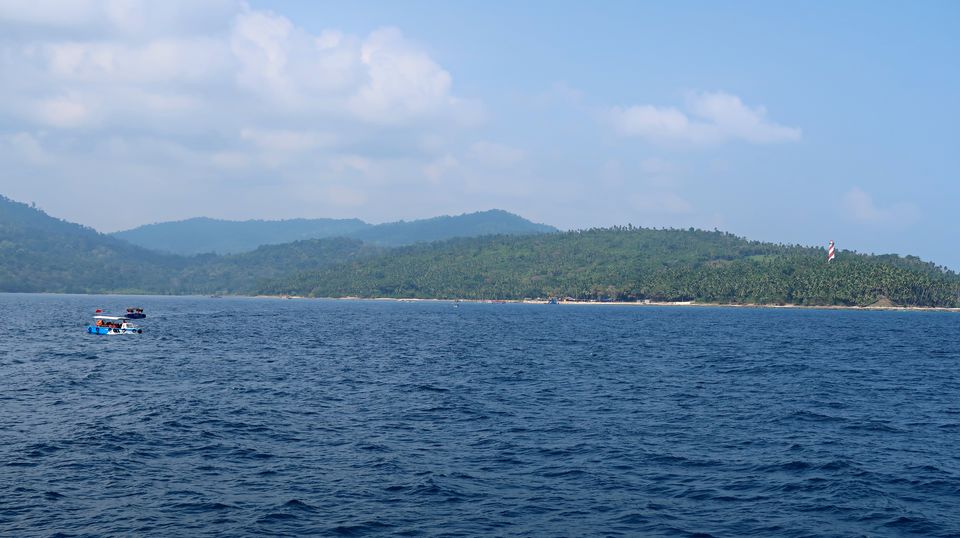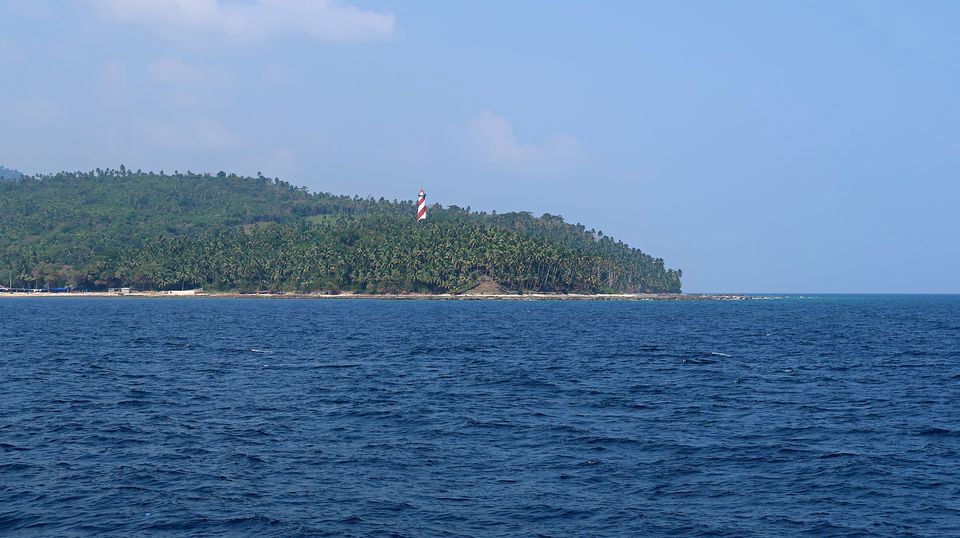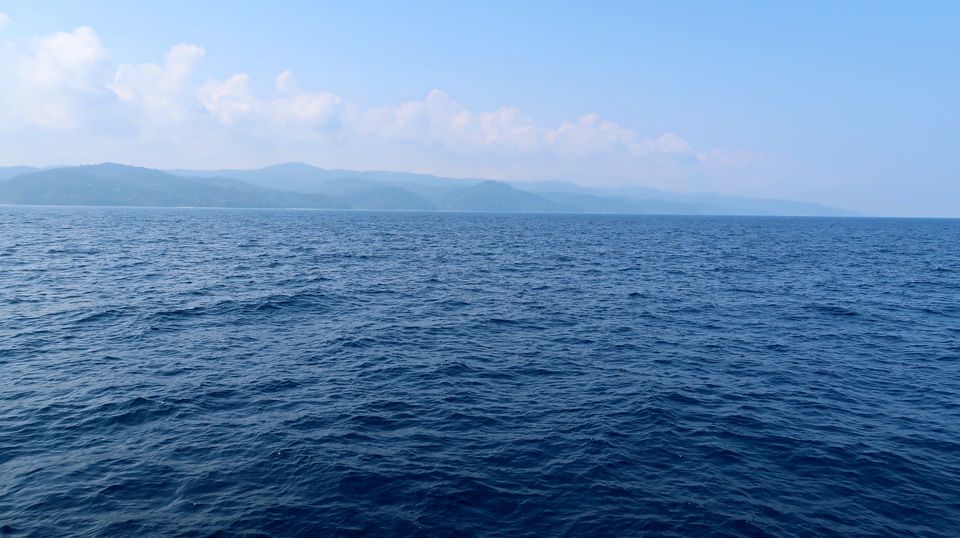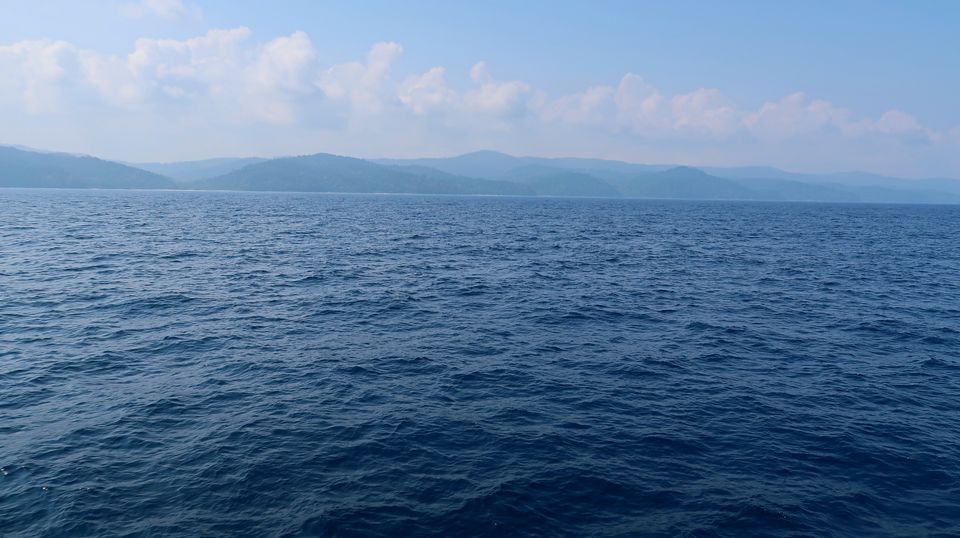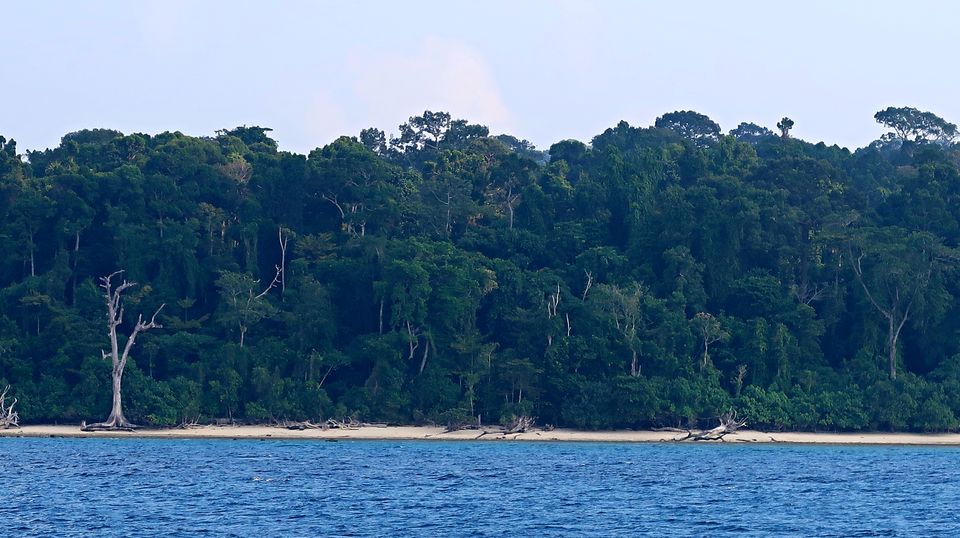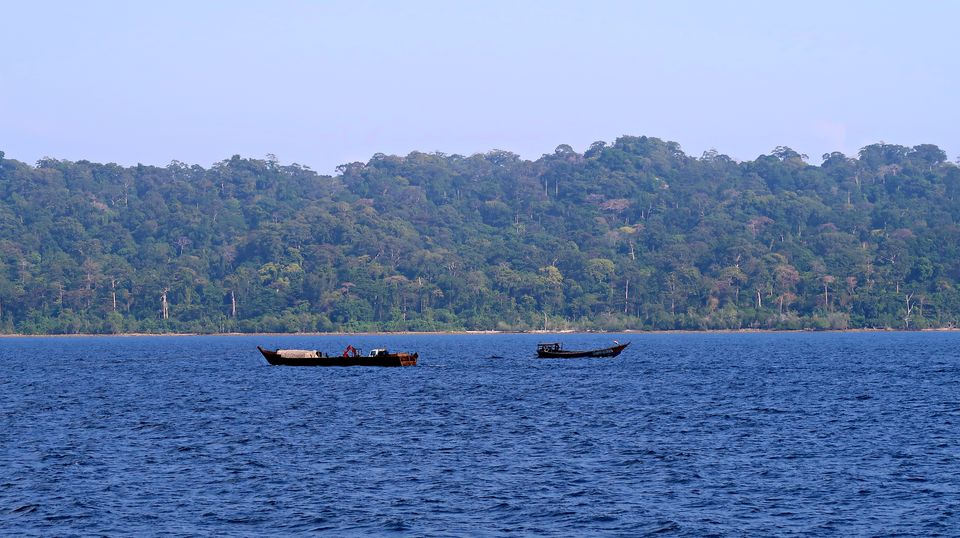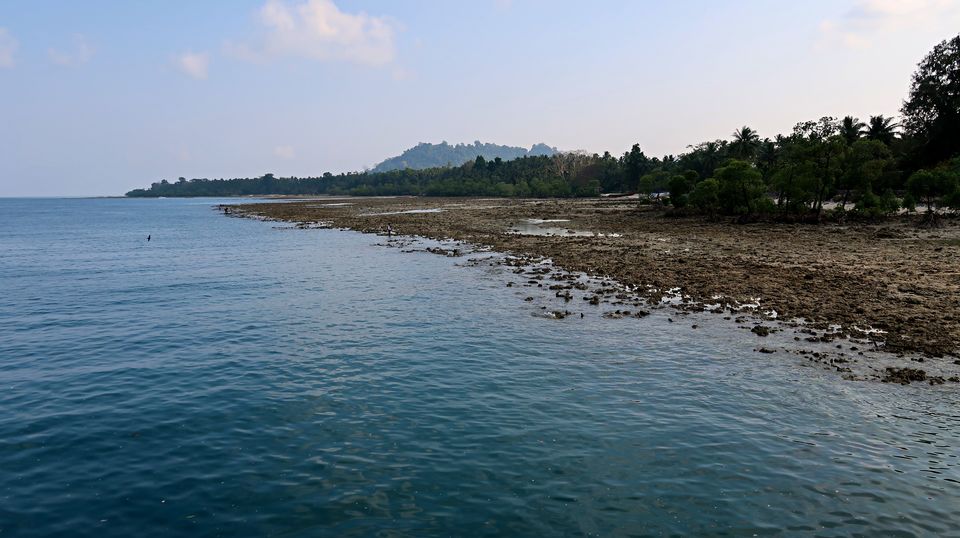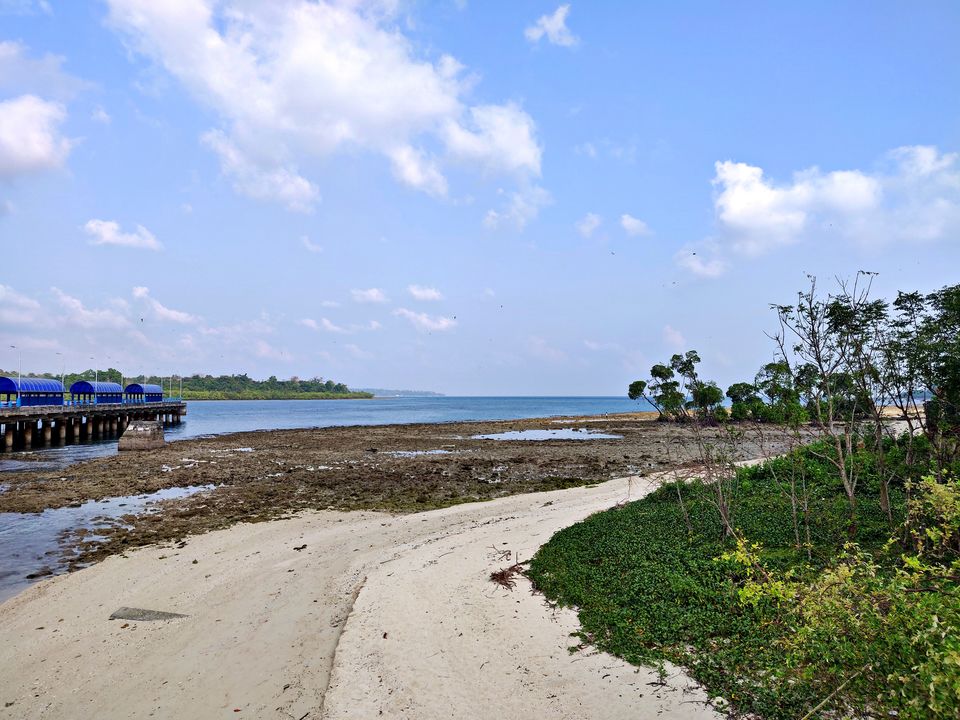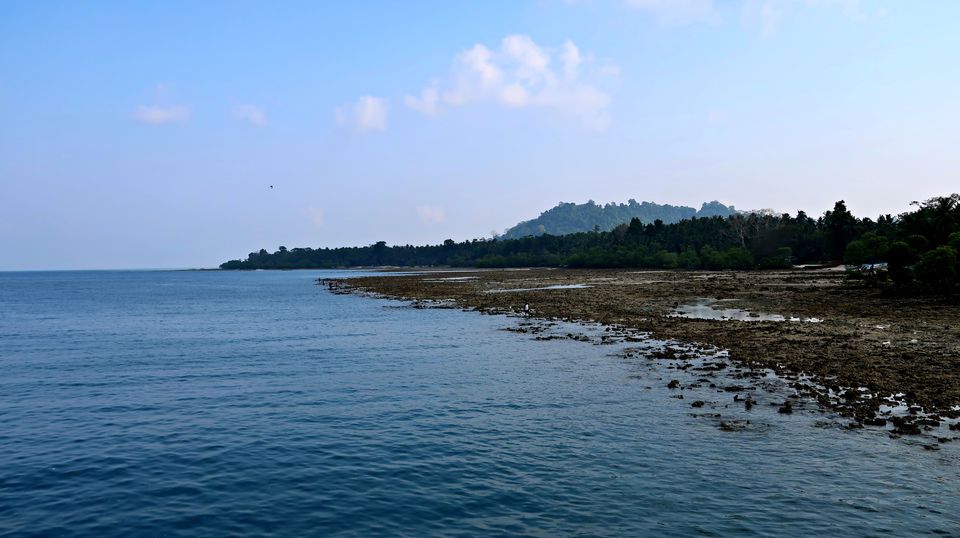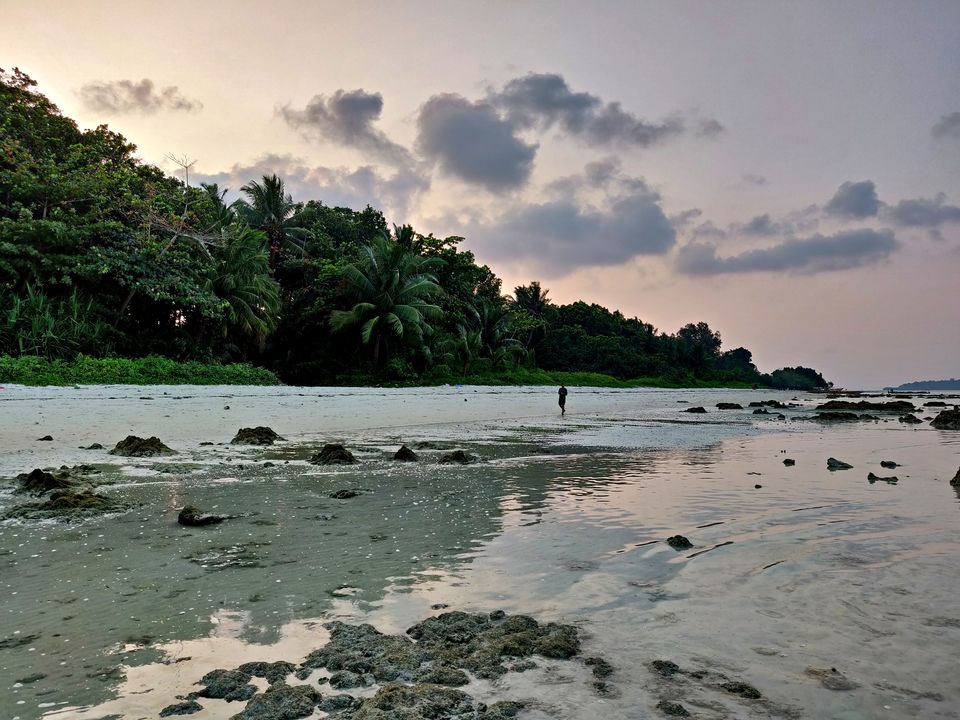 Next day, in morning first we went to Elephant Beach. We went by speed boat from jetty but one can also trek to Elephant beach, there is a trail through forest which is 1.8 km one way which you can take to reach beach. This beach is famous for water activities and there is complimentary snorkeling that you can do, but you won't enjoy anything instead go for deep sea snorkeling in which you actually see corals, fishes and marine life. We also did jet ski and spent some good time there on beach, after spending around 3 hours we headed back to jetty. Elephant Beach got his name from elephants that used to be here some years ago but now most of them are transported to other locations as per locals said.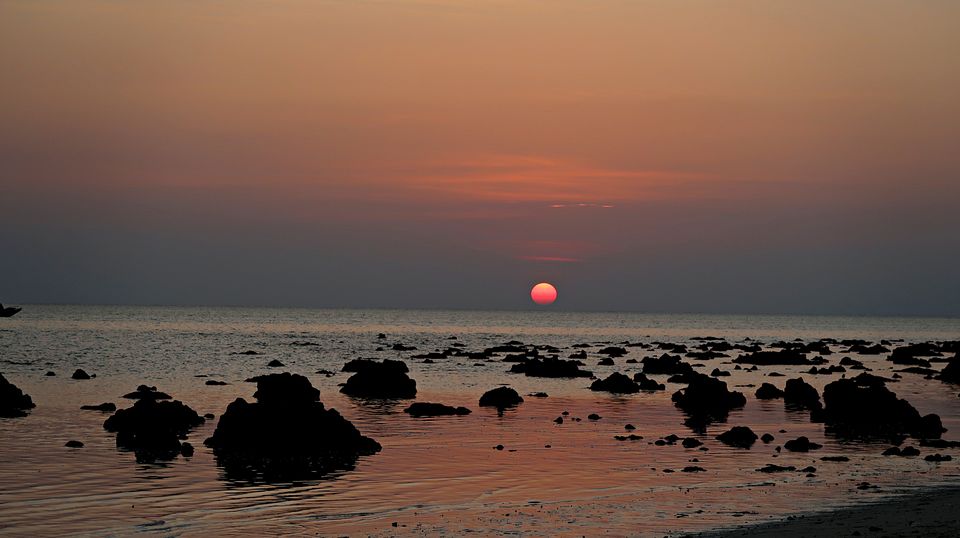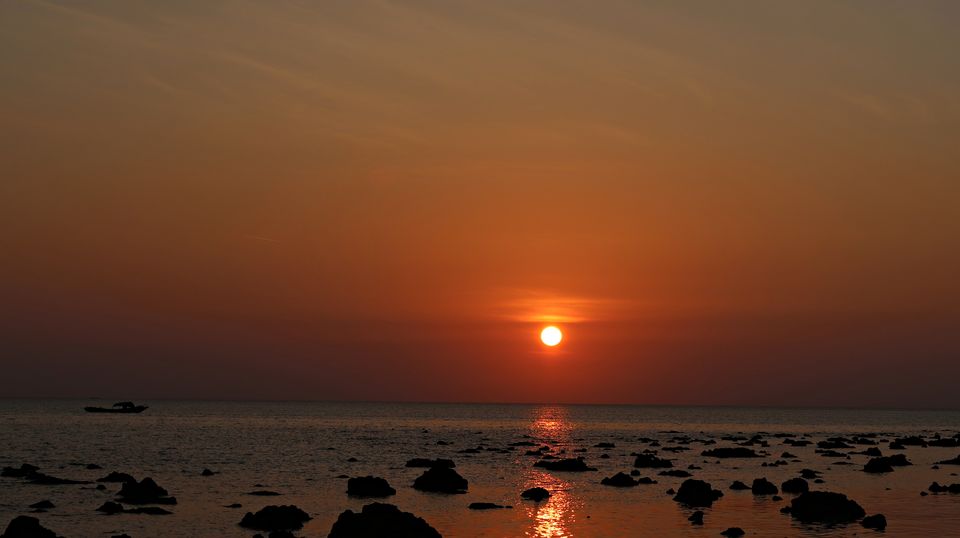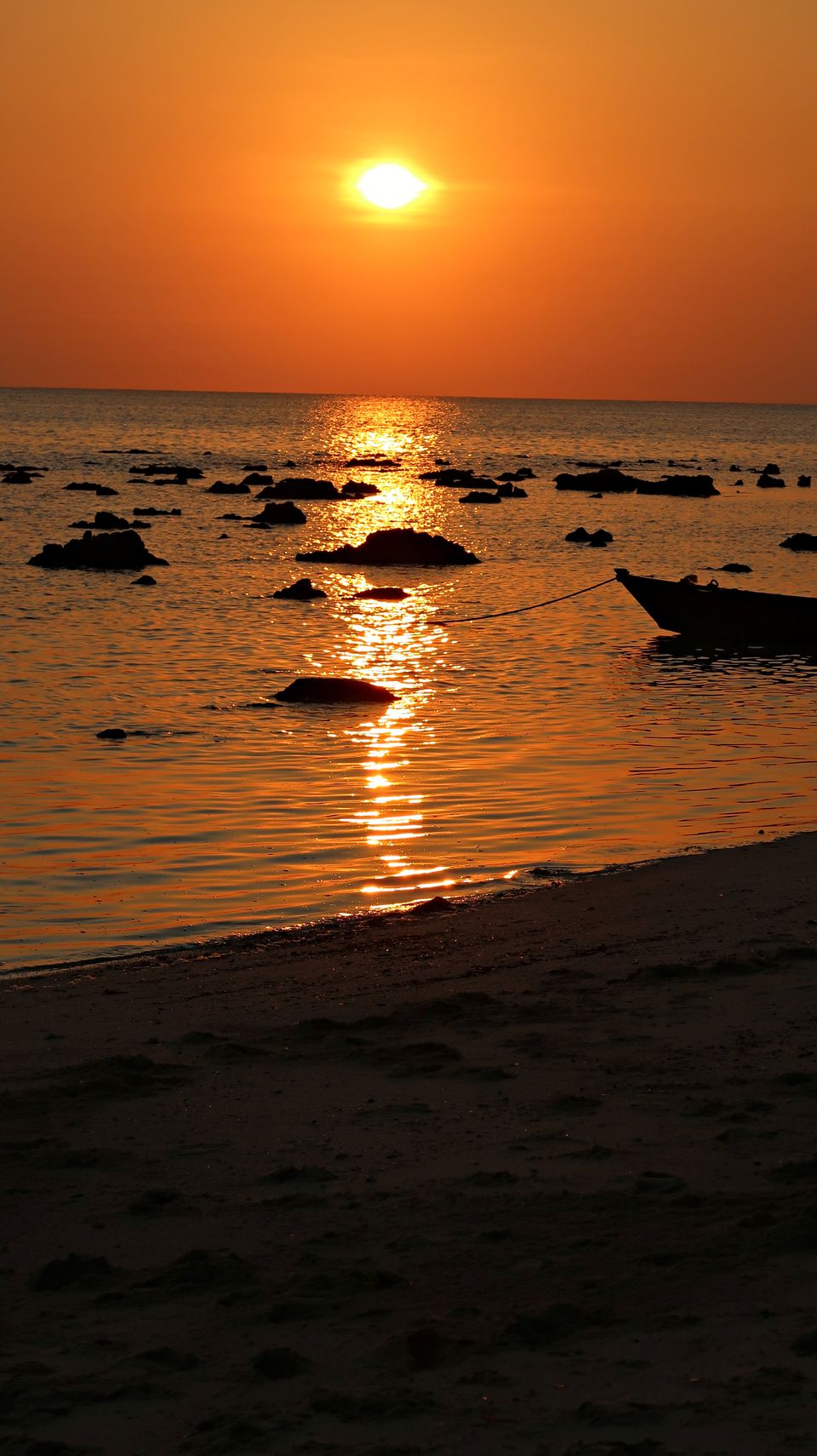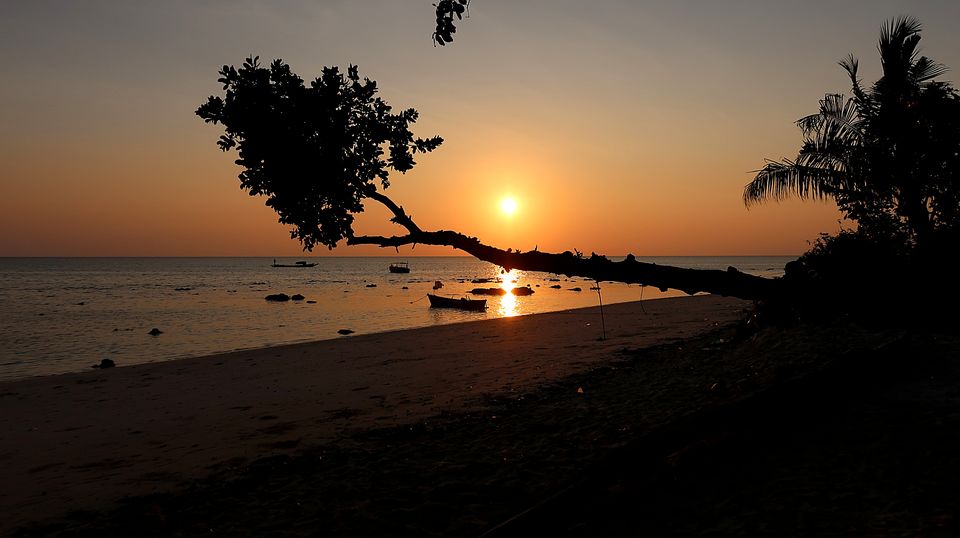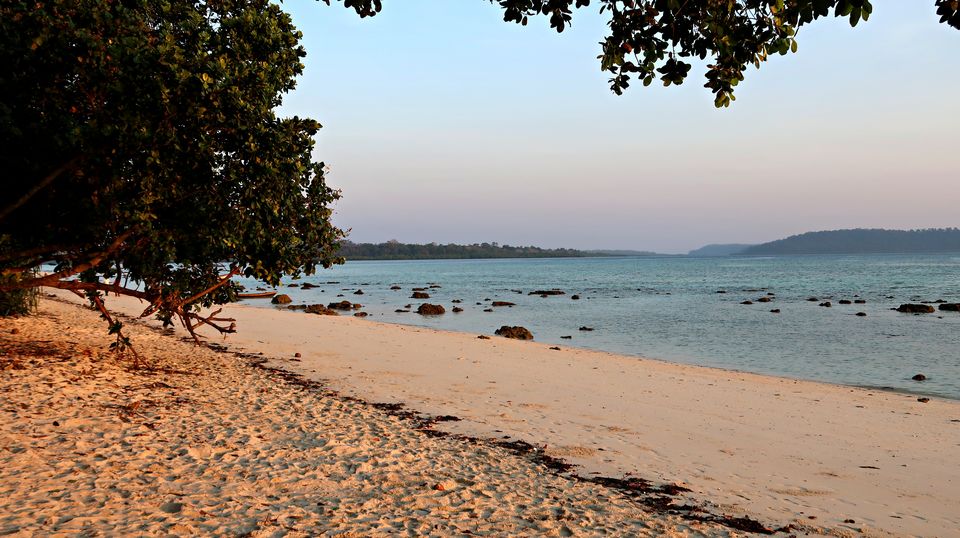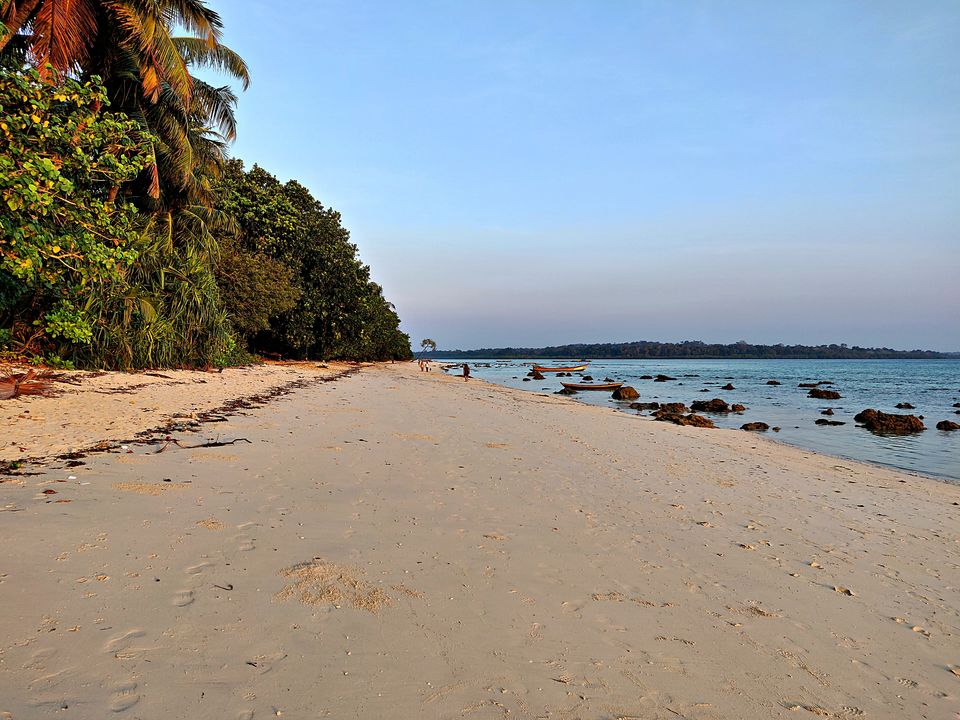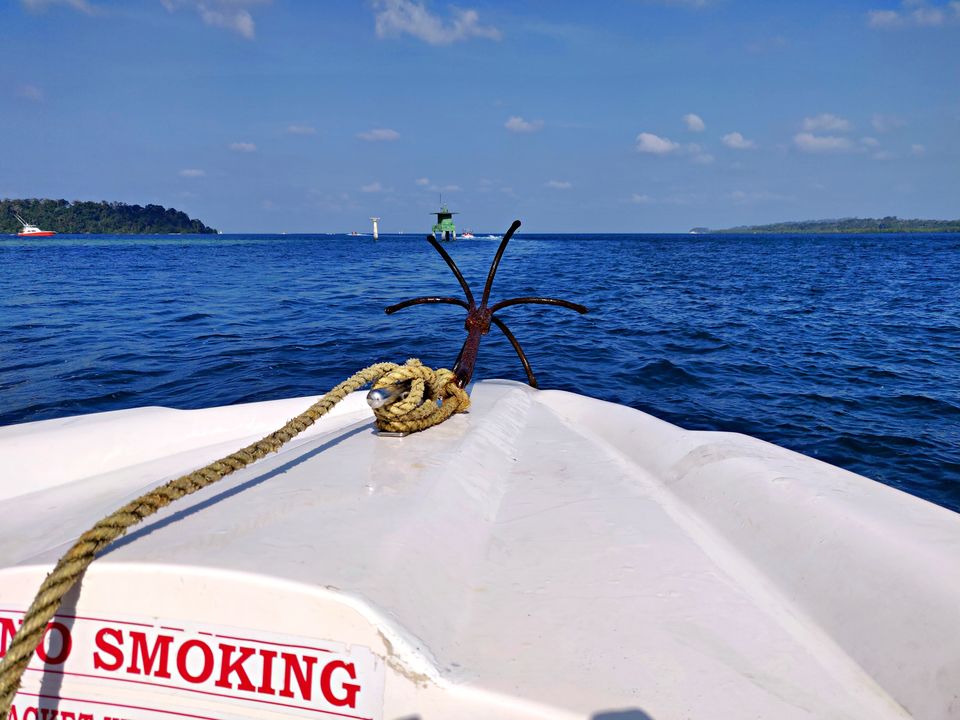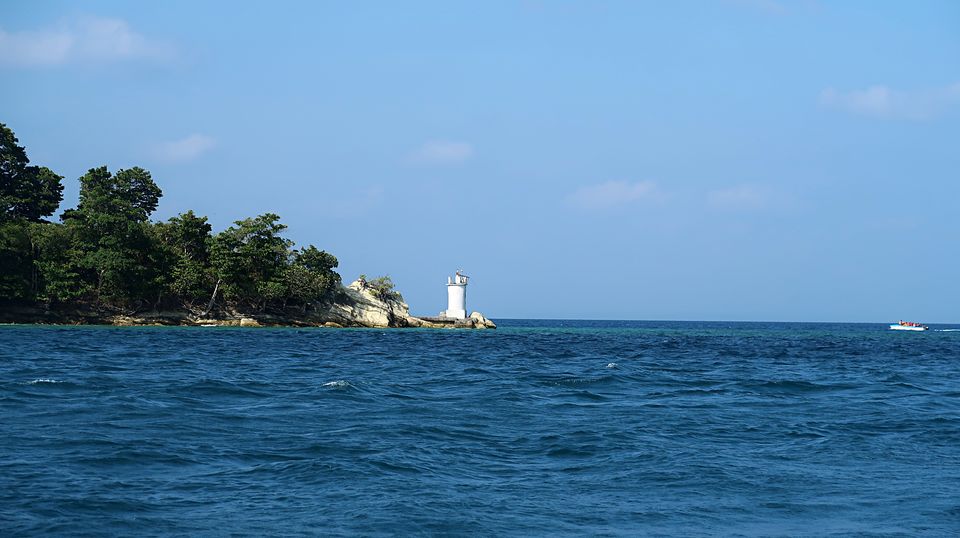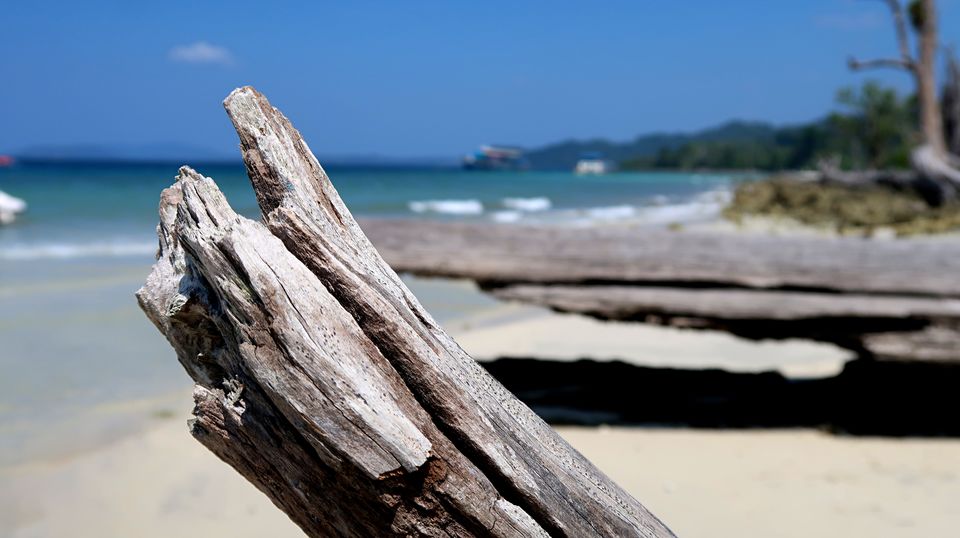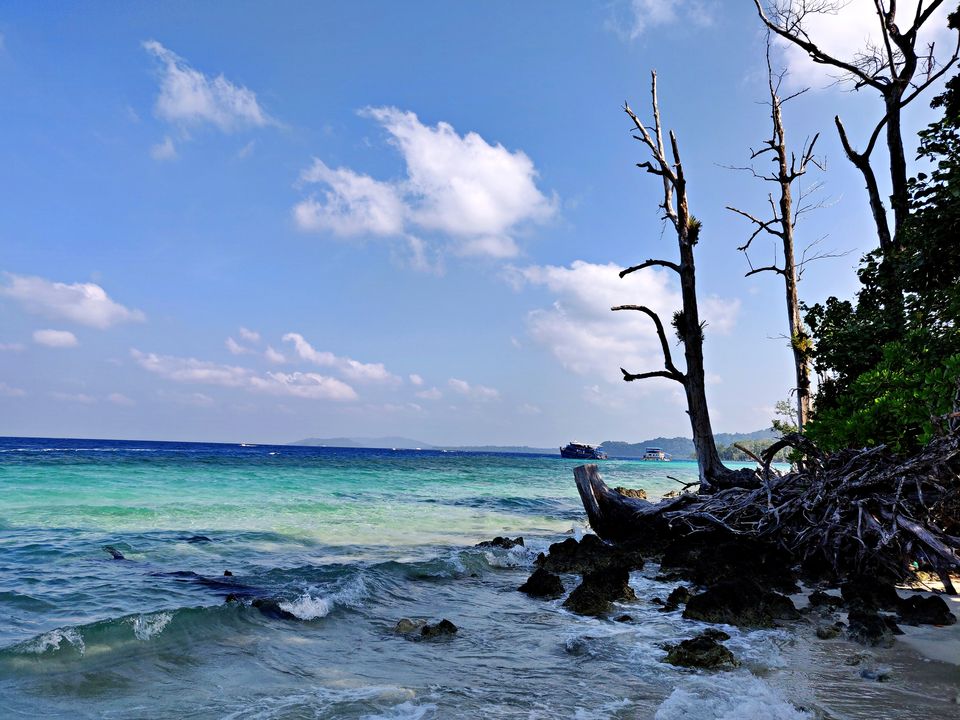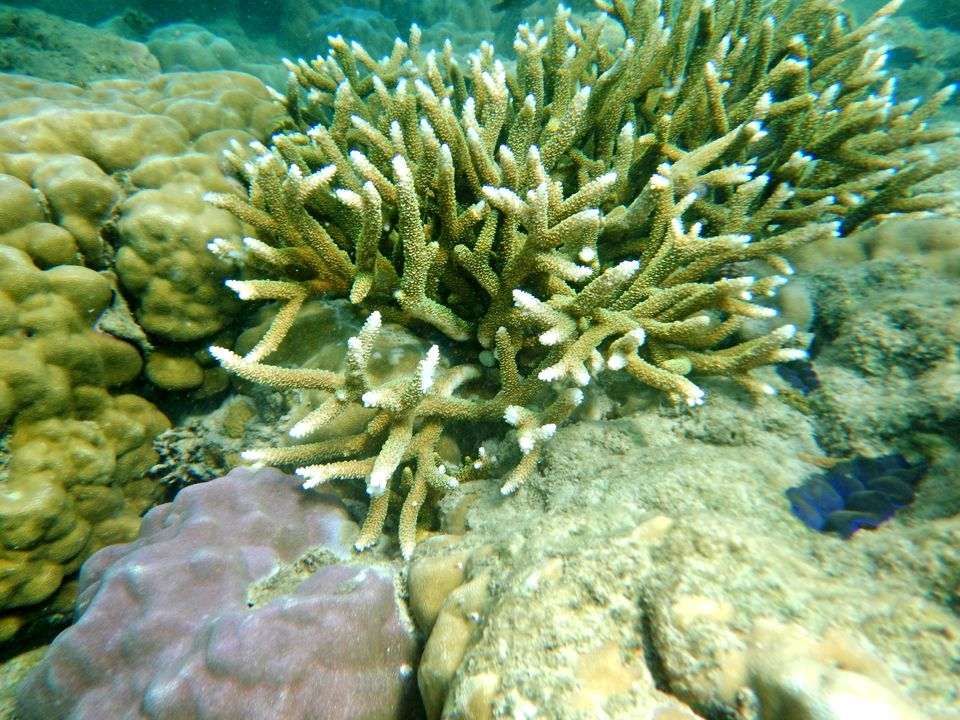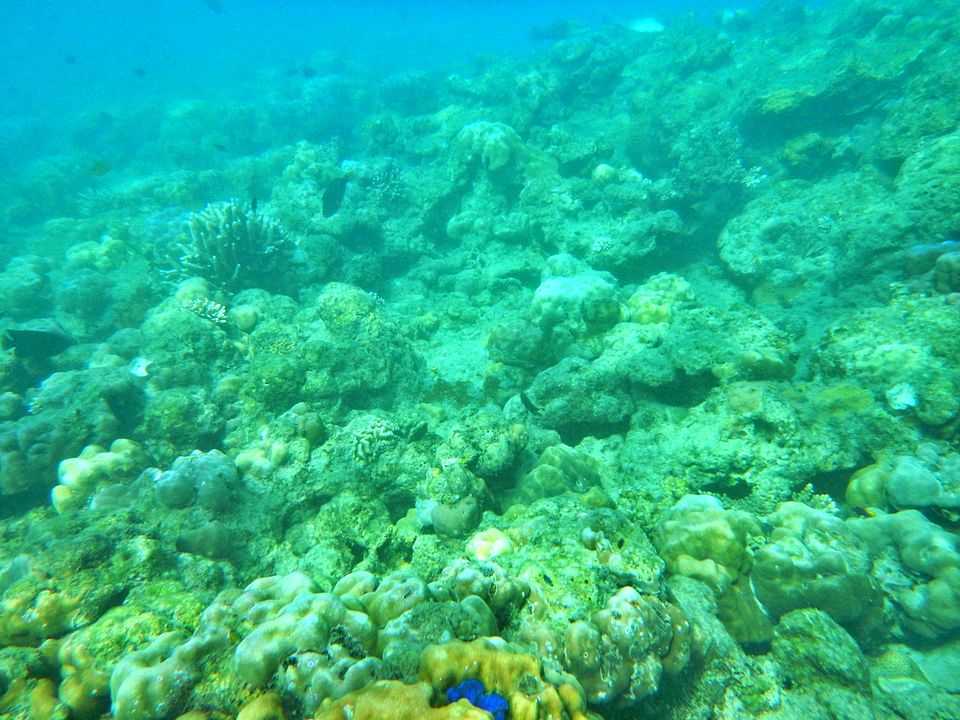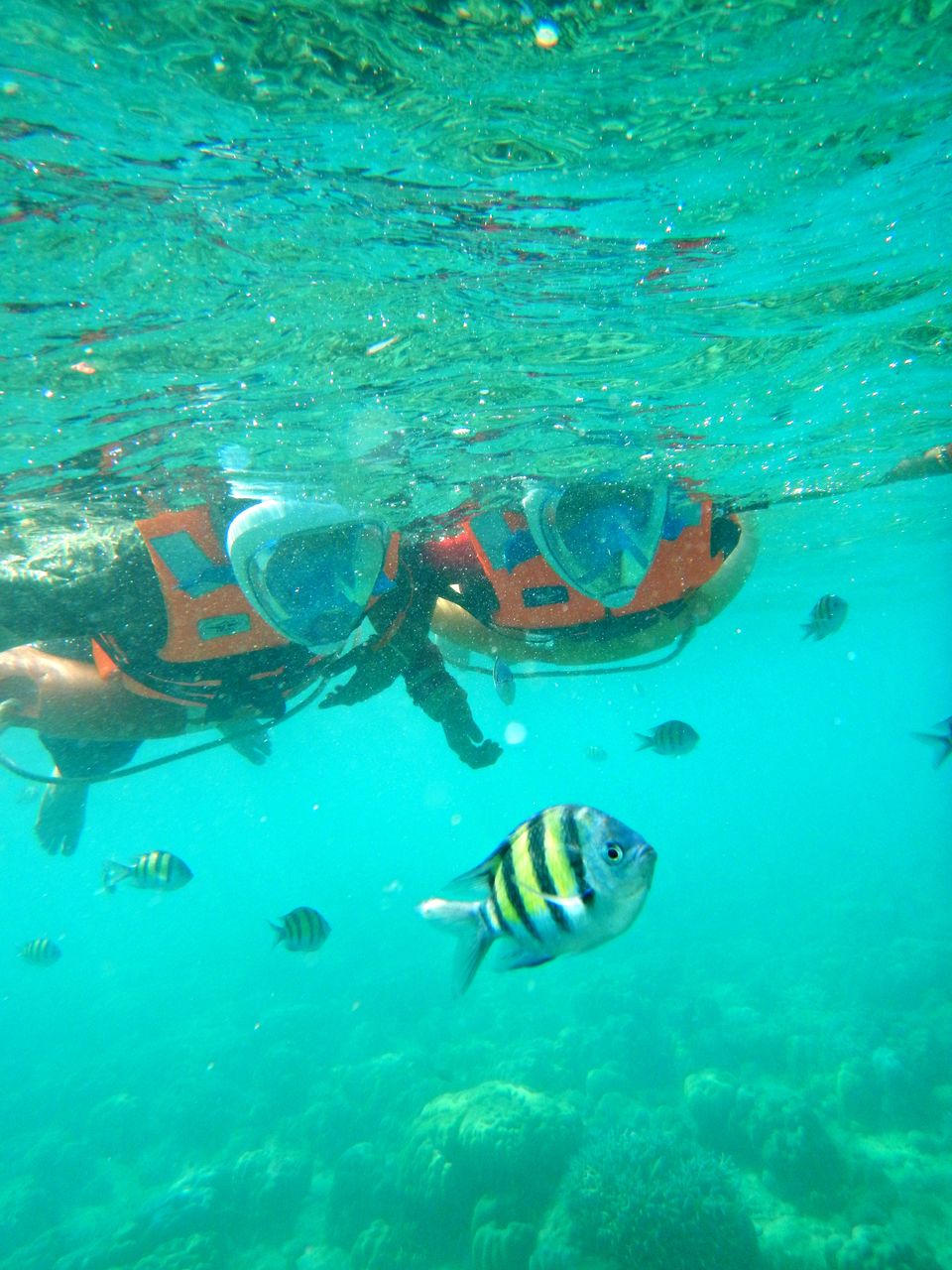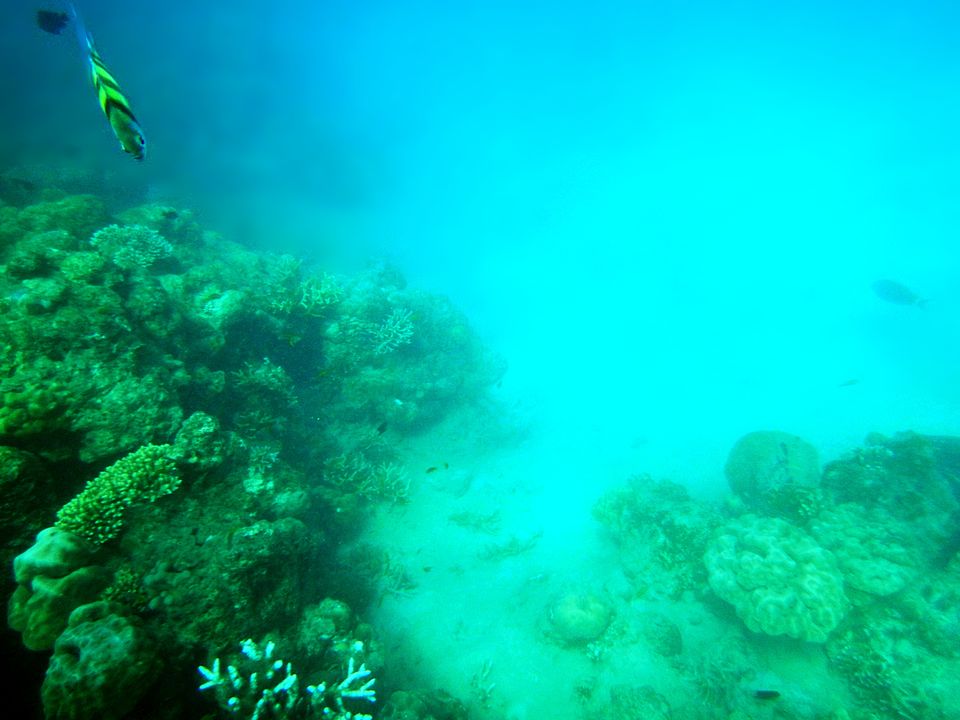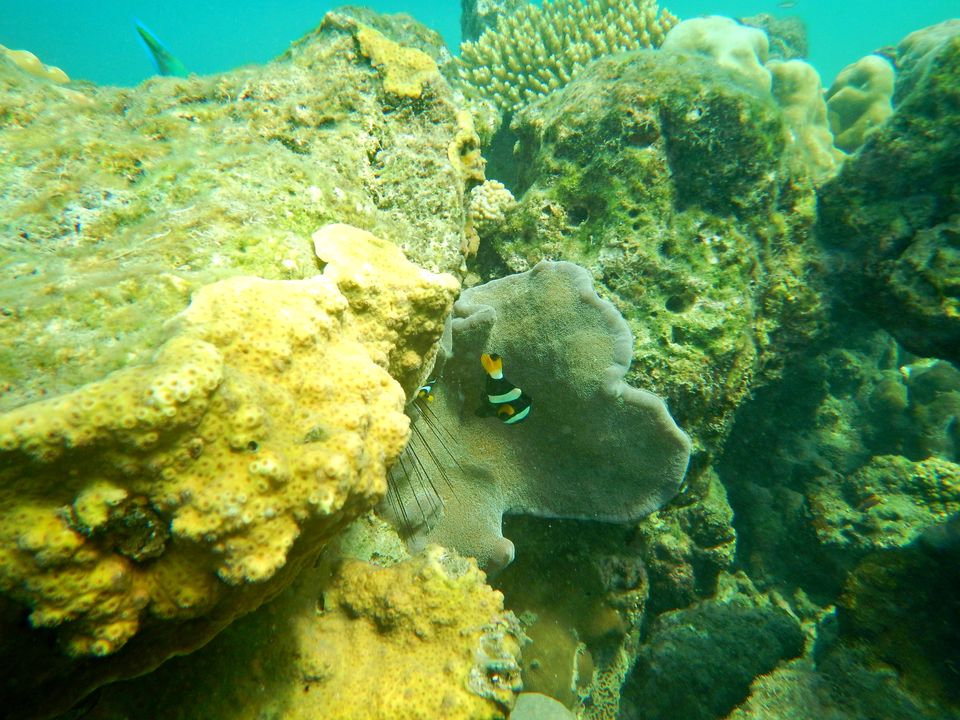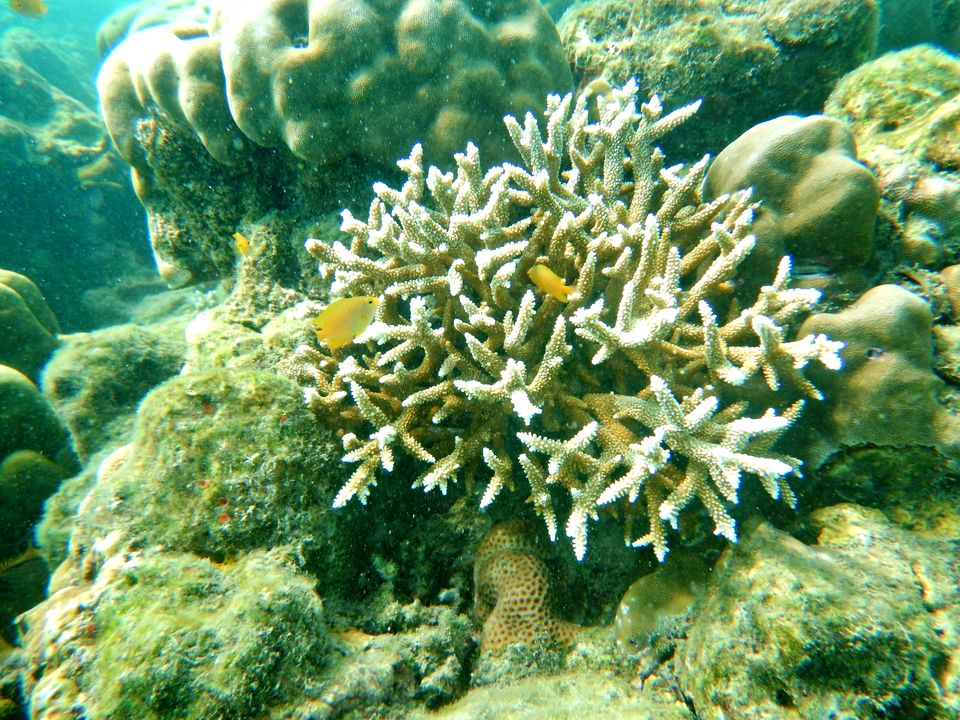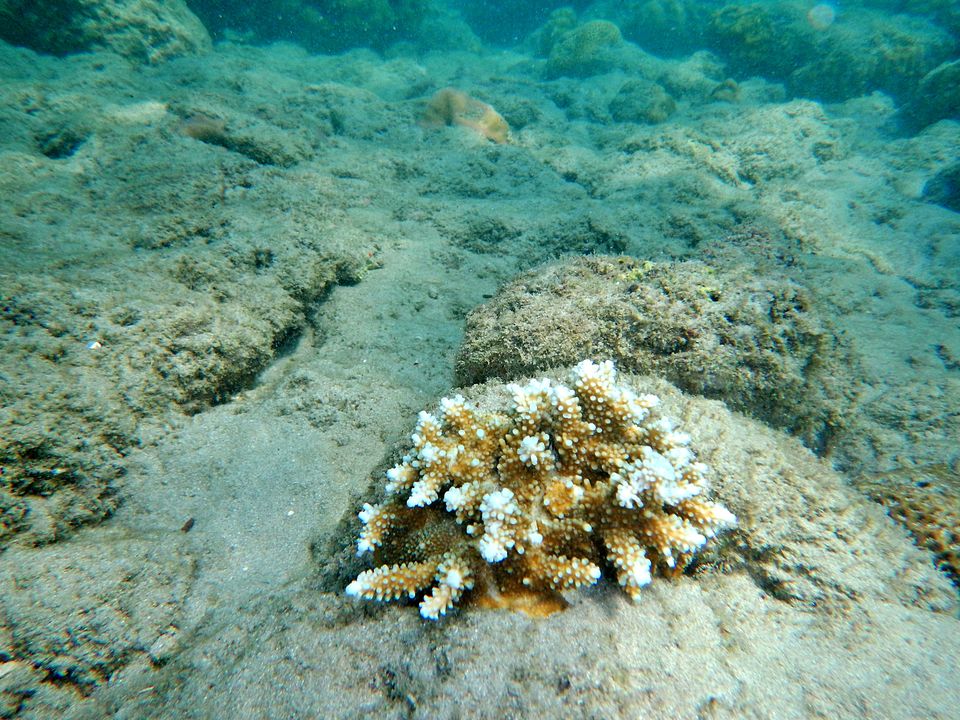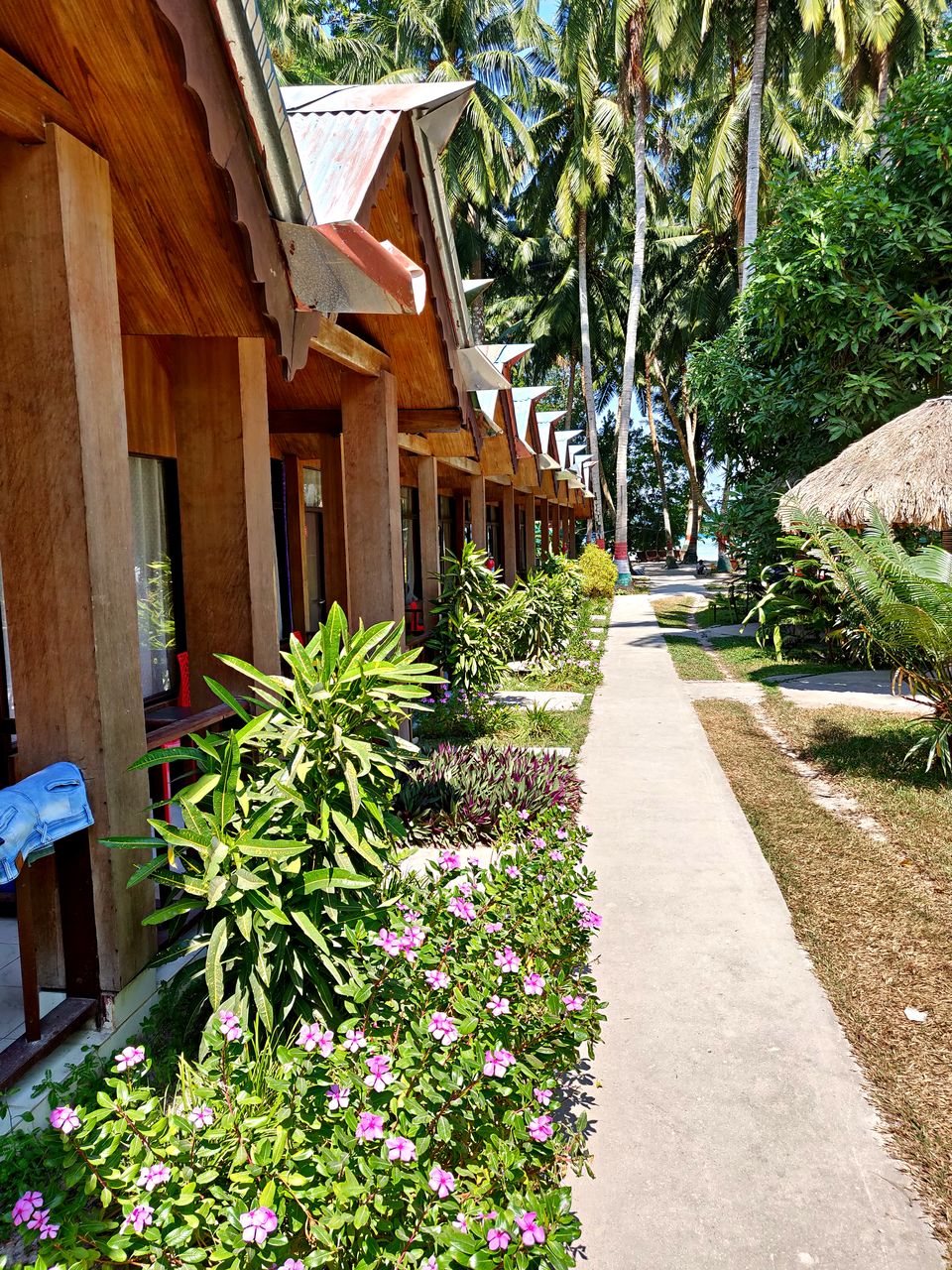 After that we went to hotel and took bath, ate something and headed towards Radhanagar Beach. Radhanagar Beach is one of the most beautiful beaches with long white sand stretch and Crystal clear blue water, actually that's the case with whole Andaman itself, beaches here are so clean and beautiful as not much tourist comes here and you can feel untouched beauty here in Andaman. We spent whole evening here walking along the beach and swimming in clear water and enjoying the beautiful sunset. This beach is famous for swimming and sunset not much into water activities. This beach was ranked 1st in Asia and 8th in world as of 2017. After returning to hotel we went again to Buddha Garden which in front of Holiday Inn, for dinner and environment there was great, live music, DJ, people dancing and enjoying.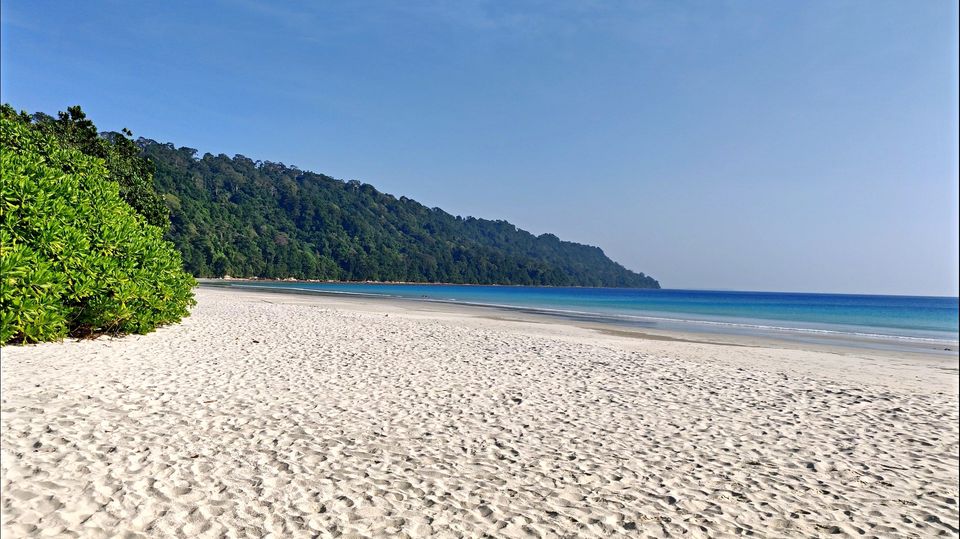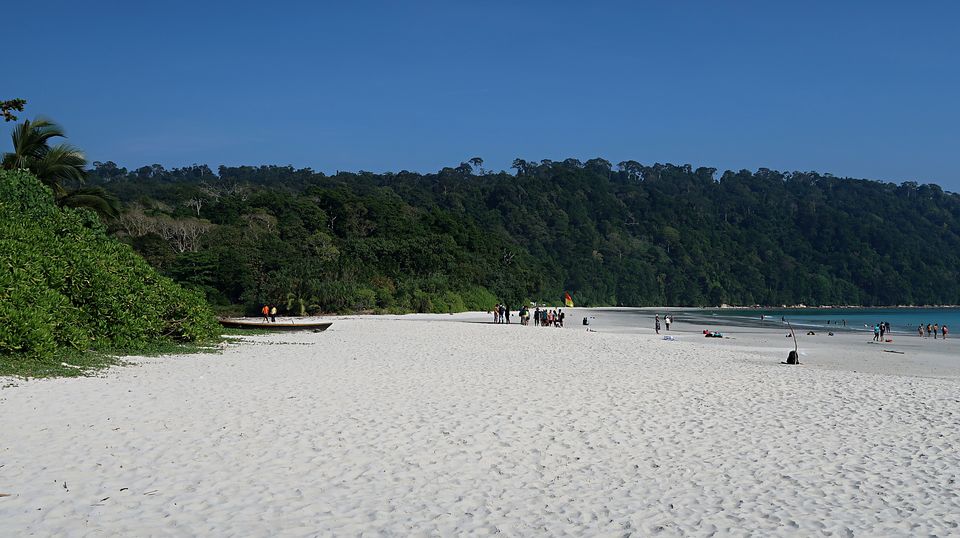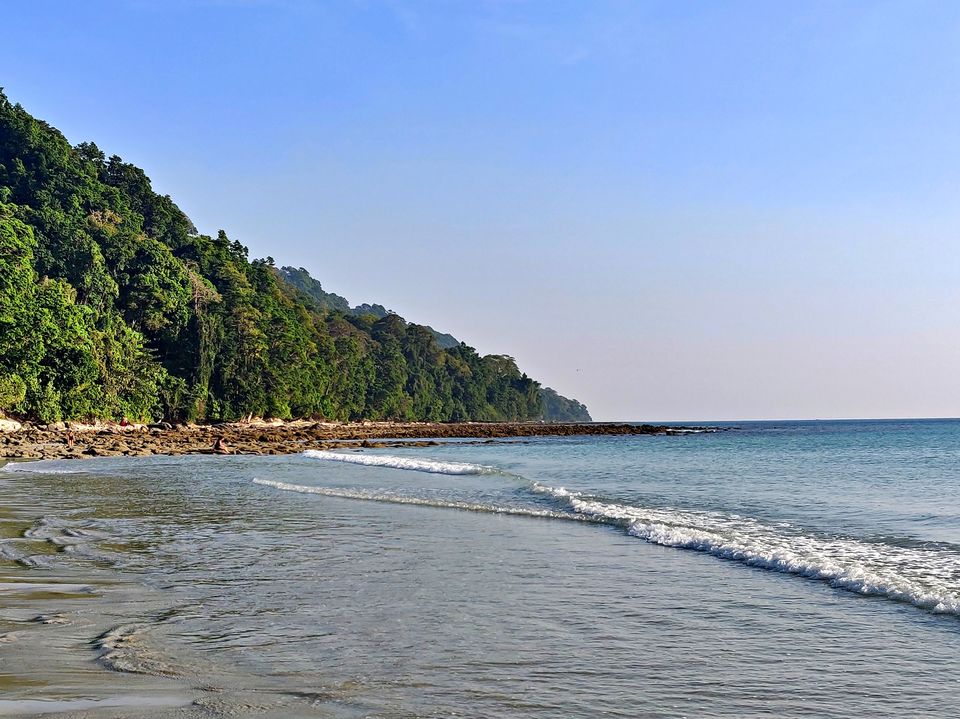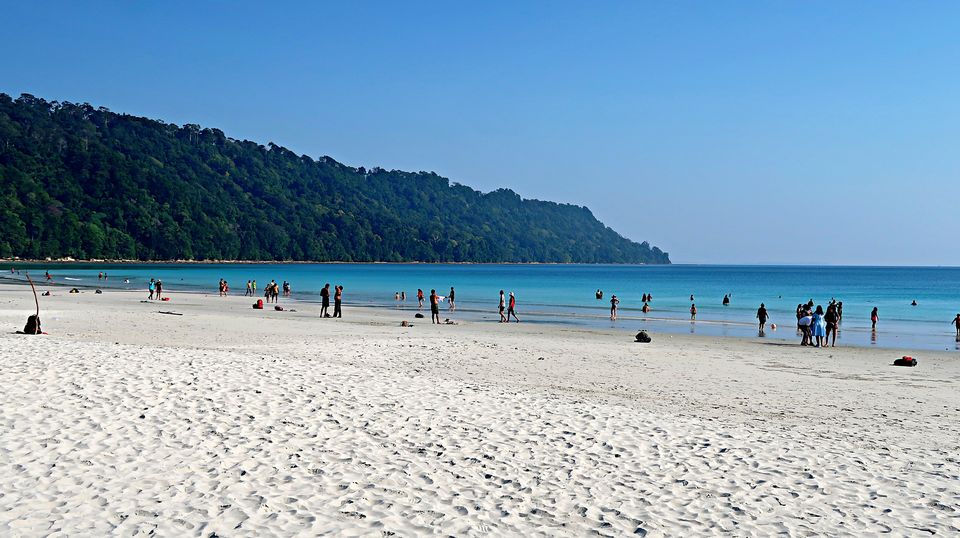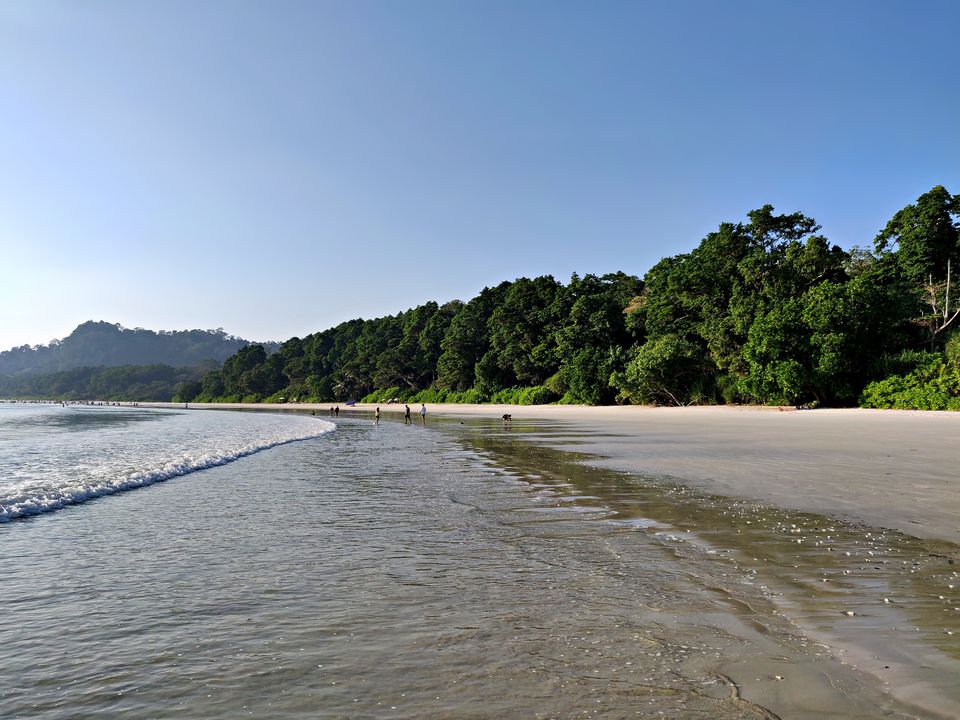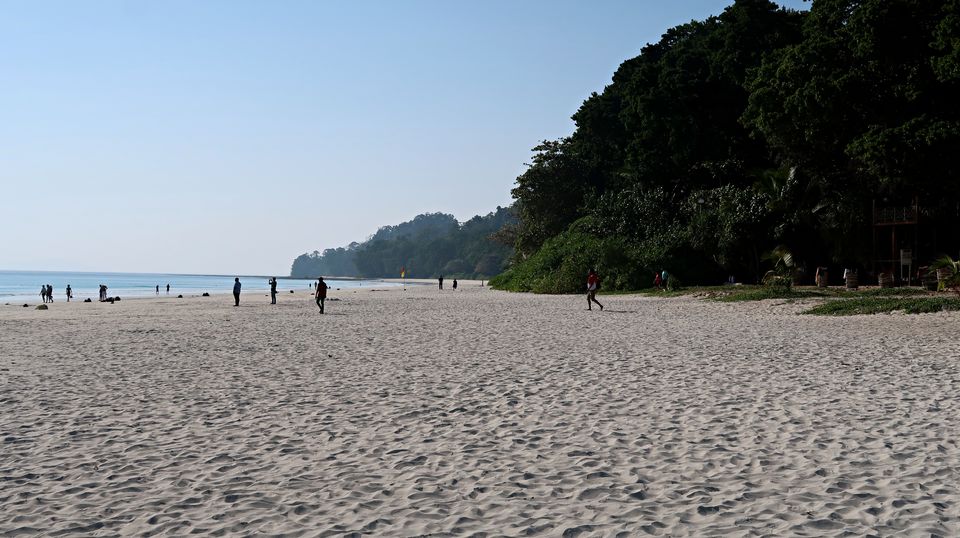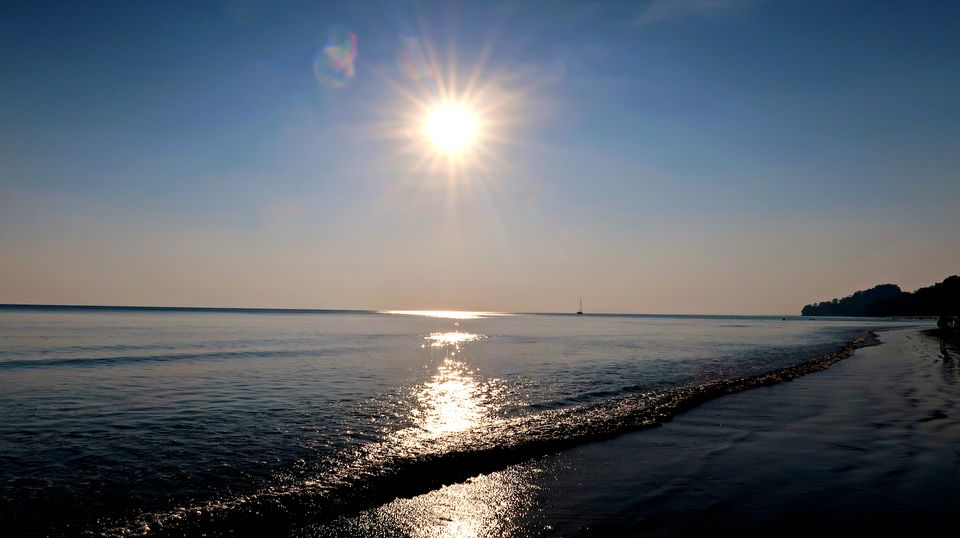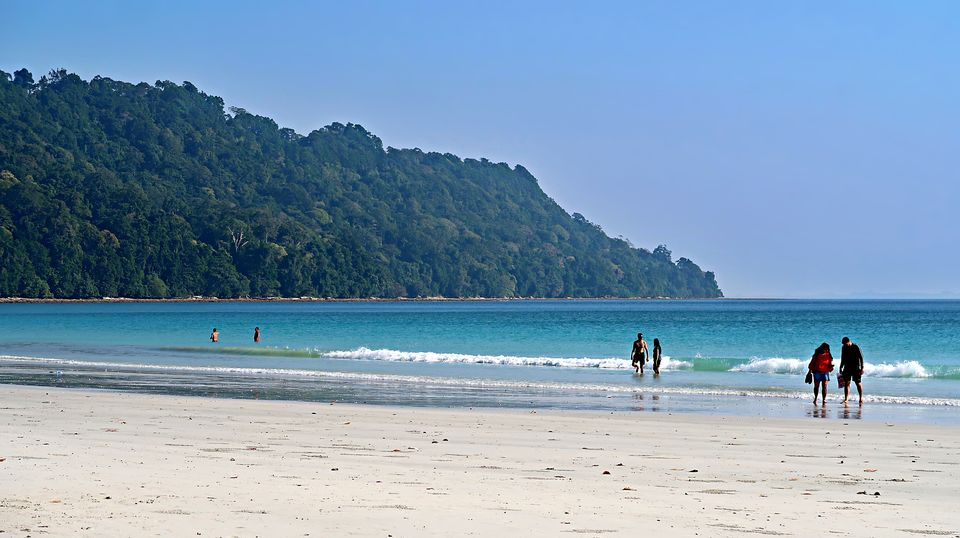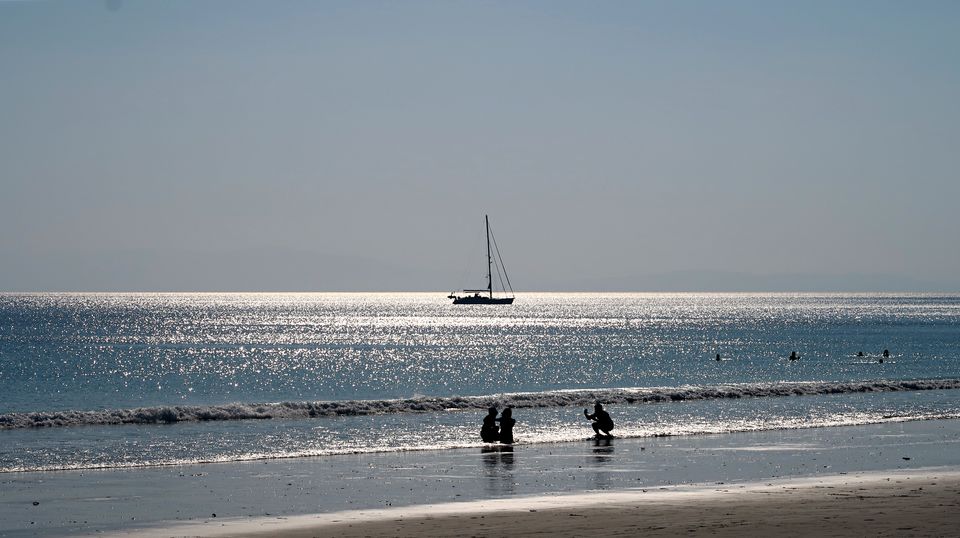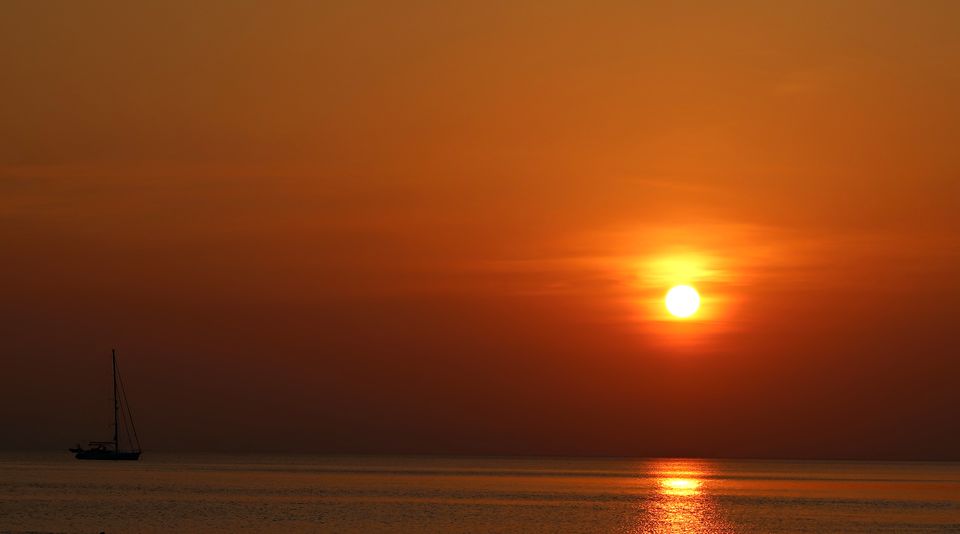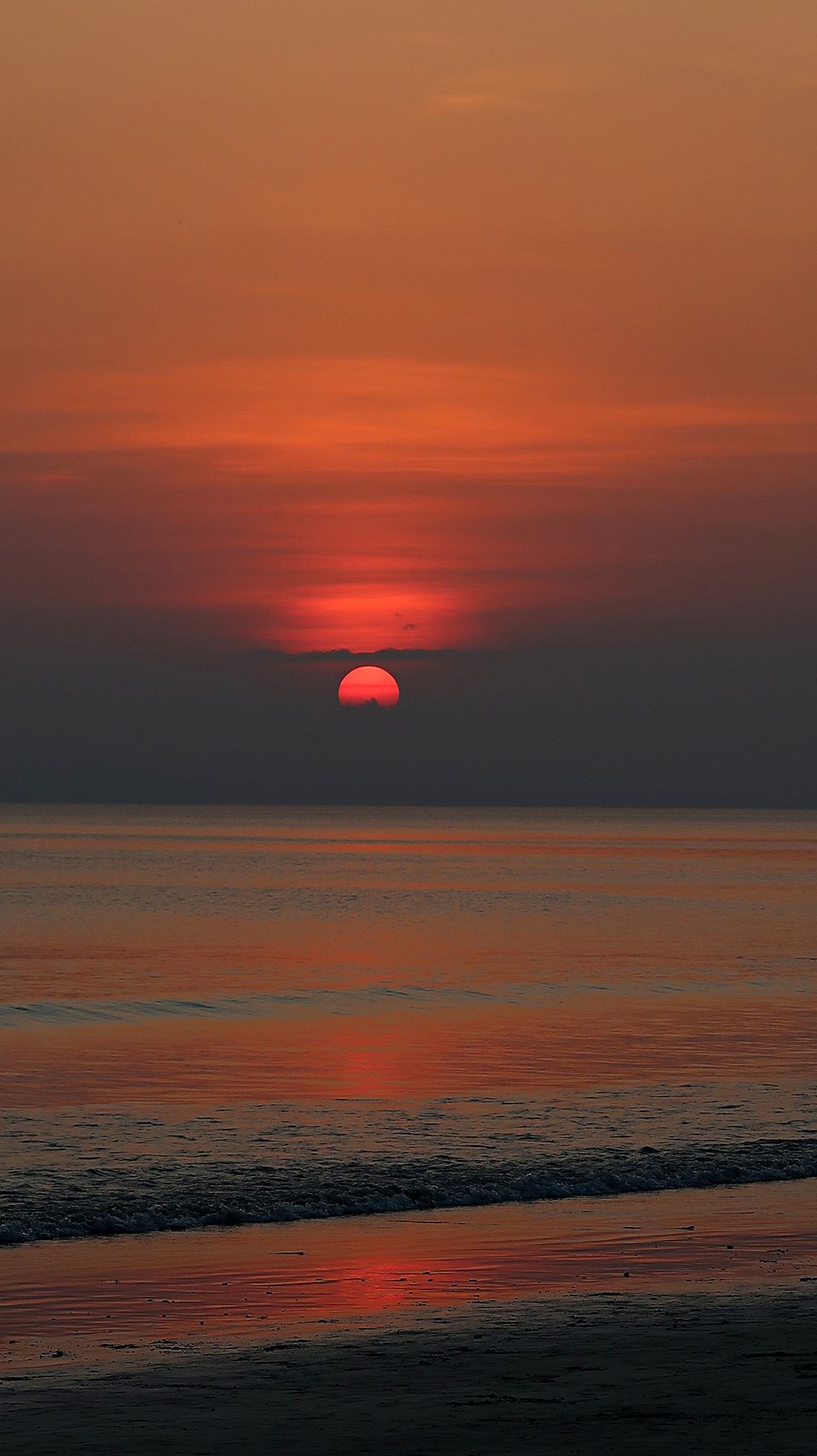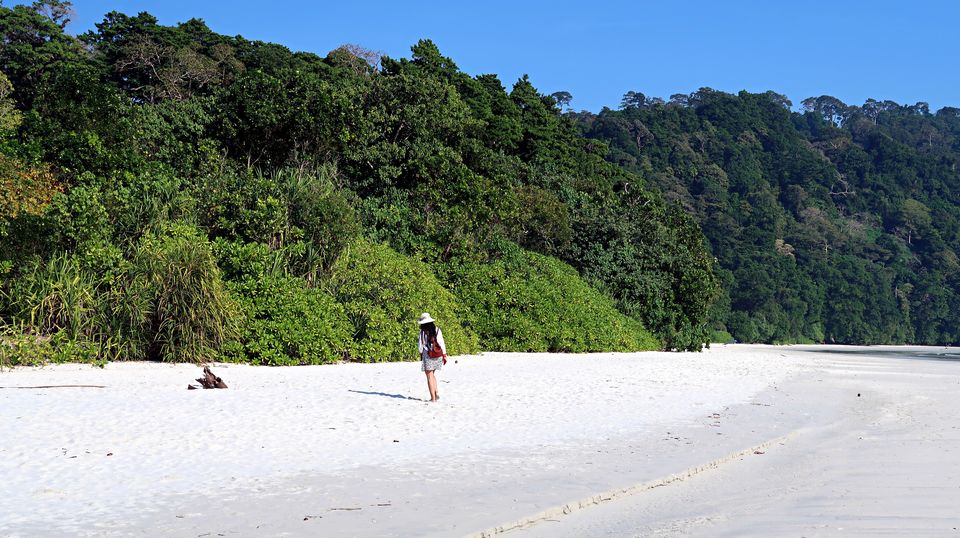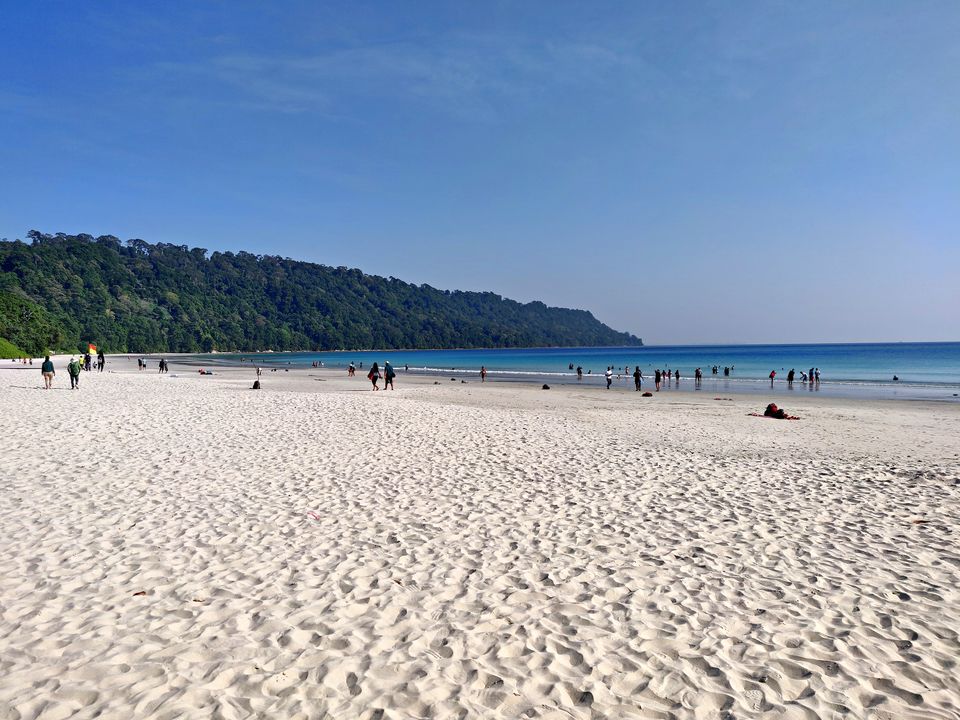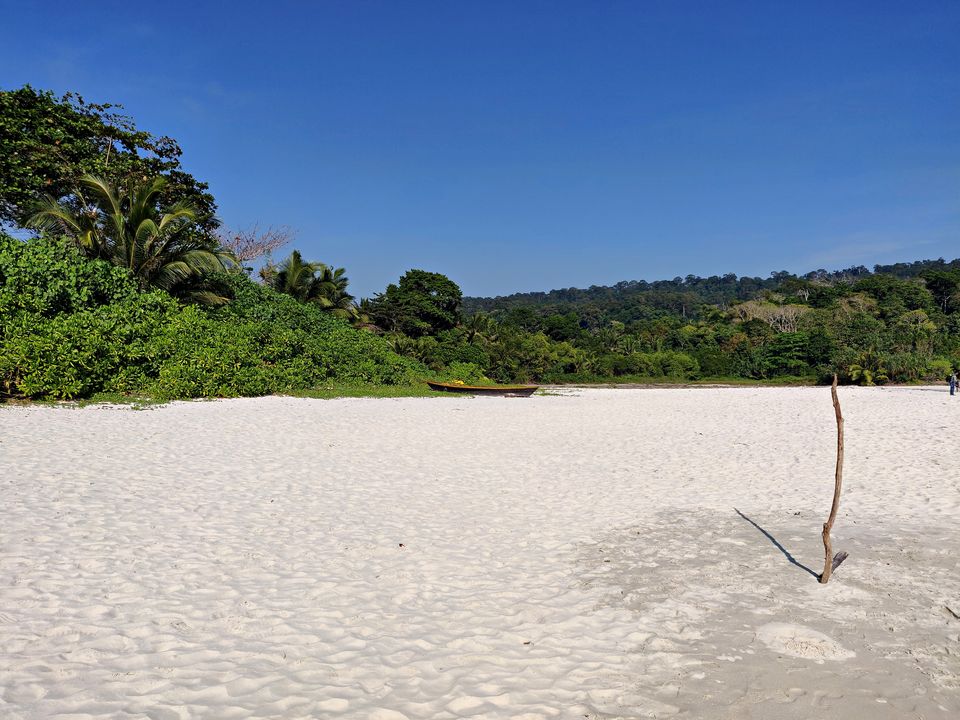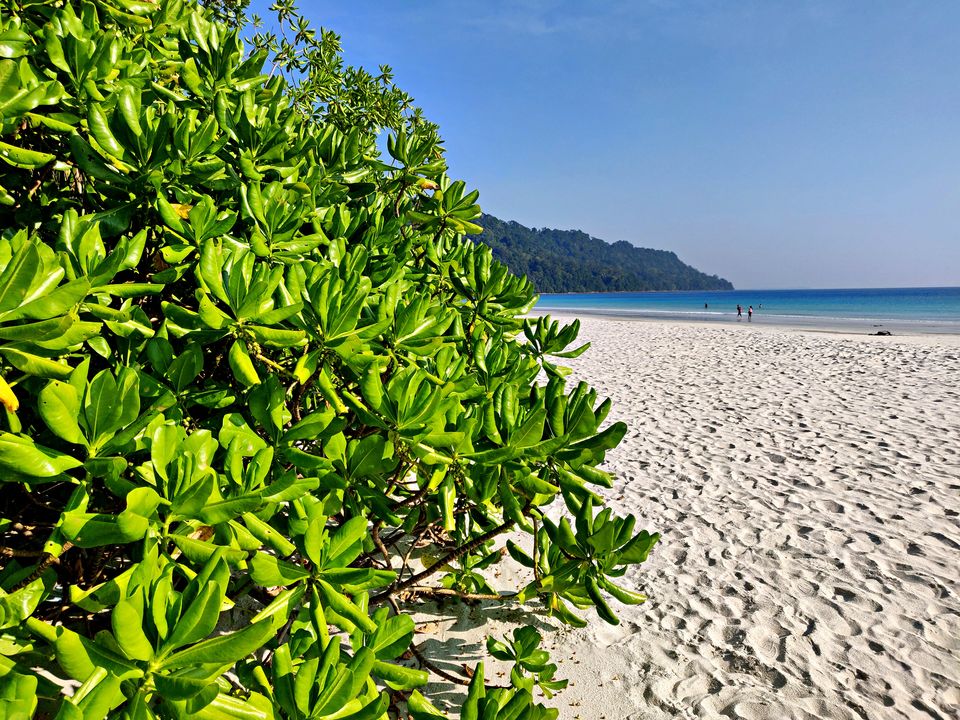 Today, we had ferry to Neil Island around 2 pm which was Green Ocean 2 which doesn't have open space to stand outside. But before boarding the ferry we had one more place to go that is Kalapathar Beach. Kalapathar beach is only sight seeing beach and there is nothing much to do, its very nice place to just spend the idle time doing nothing. After spending some time there and drinking coconut water, we went to jetty. There are many shops, restaurants and cheap stays around jetty area. We did our lunch at of the shops near jetty. In evening we reached Neil Island jetty and from there we directly went to Natural bridge, as it is a sunset point. Natural bridge was different kind of experience completely different from other places that we visited. There was a short walk downhill, different kind corals, fishes, cliff, cliff beach, a large rock structure resemble that of bridge, in short mesmerizing beauty. Note: A small advice if you are going to Natural bridge wear shoes rather than slippers,as it will be easy for you to walk on rocks. After it was dark, we went to our hotel, Coco N Huts Beach Resort. It is very nice property and eating options are basic, it seems like Neil Island is less commercialized than Havelock. You can rent two-wheeler at the resort.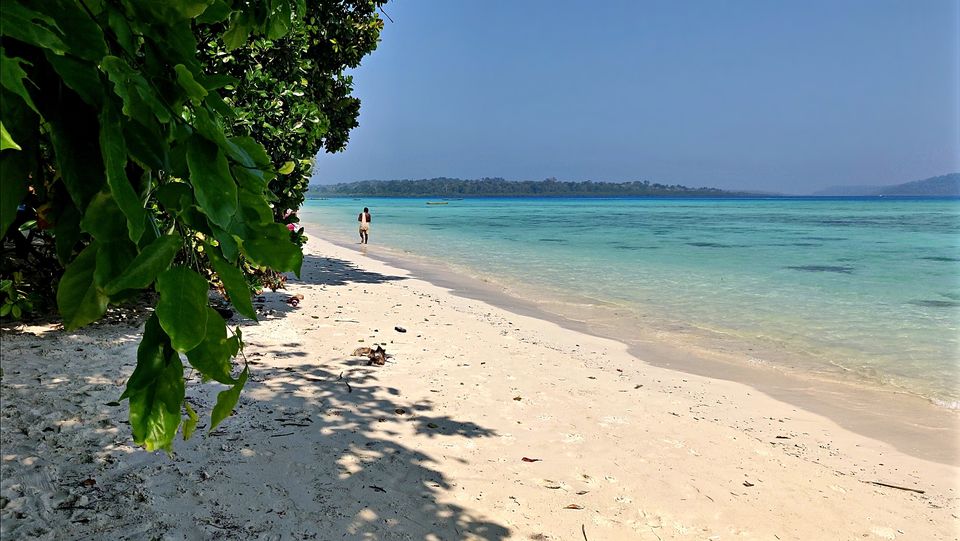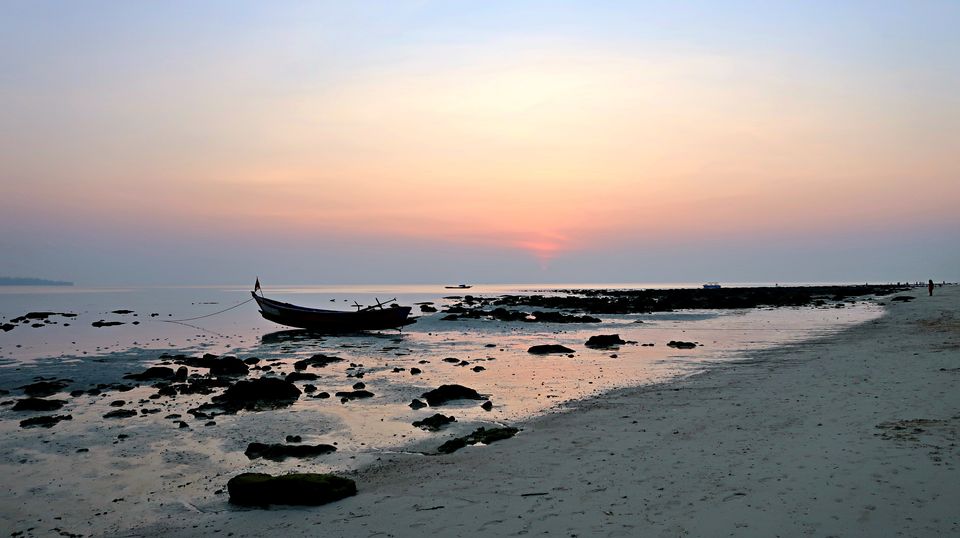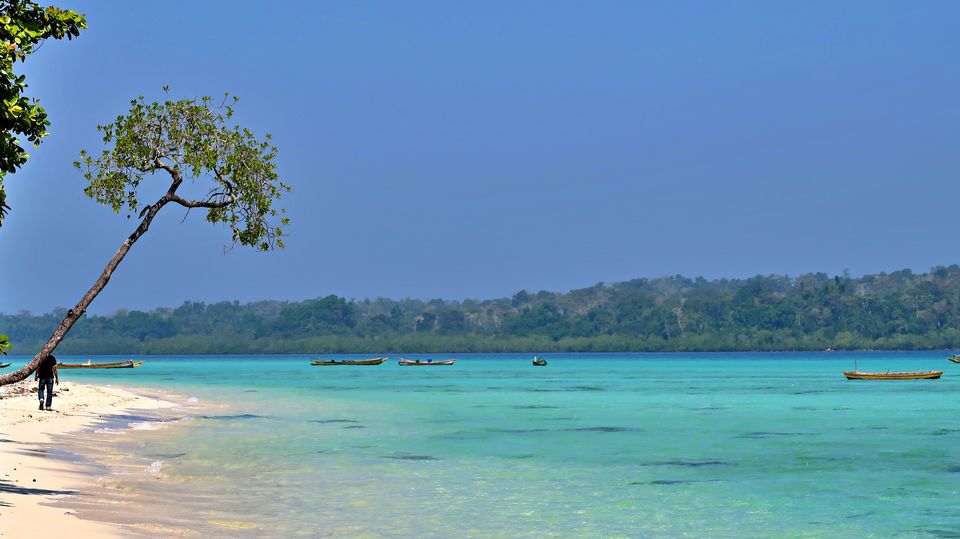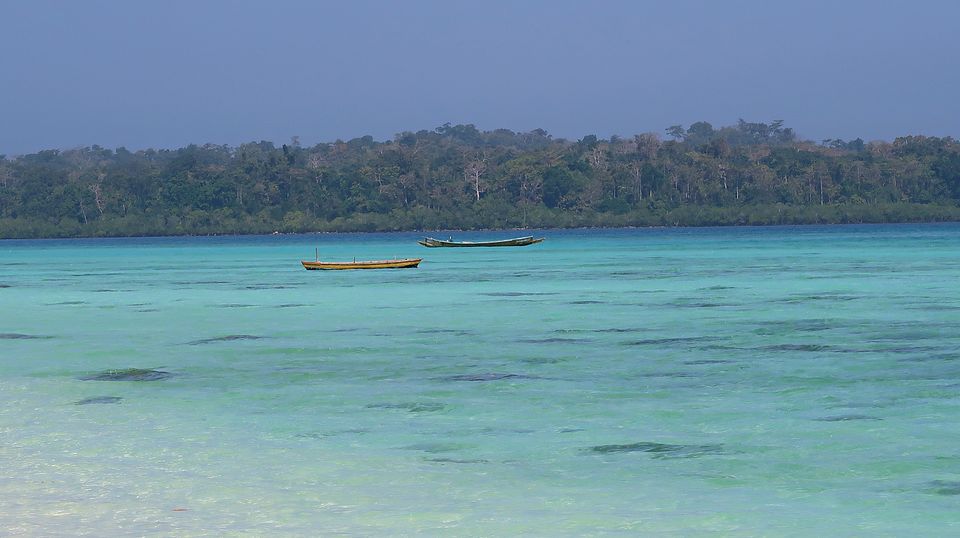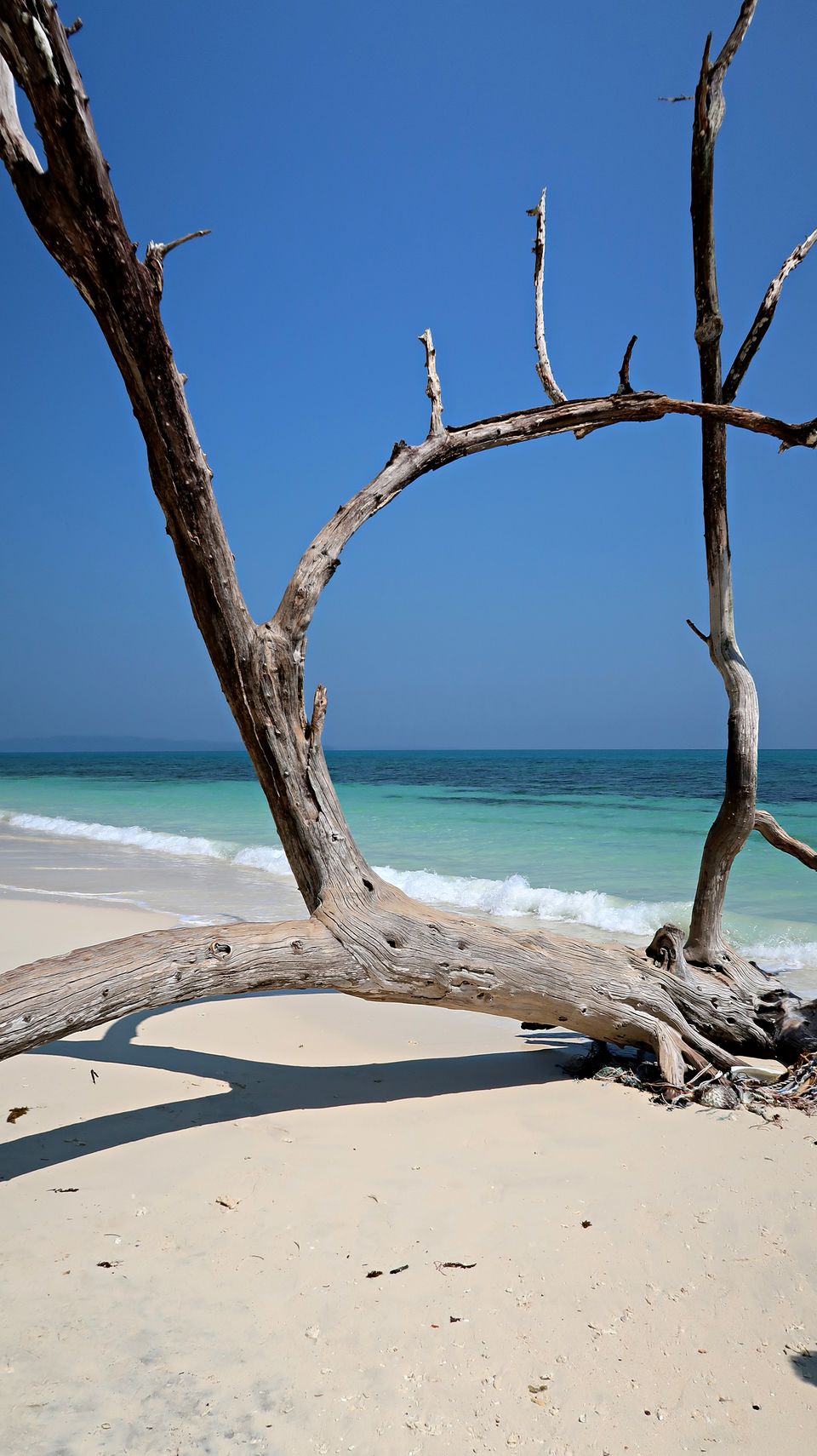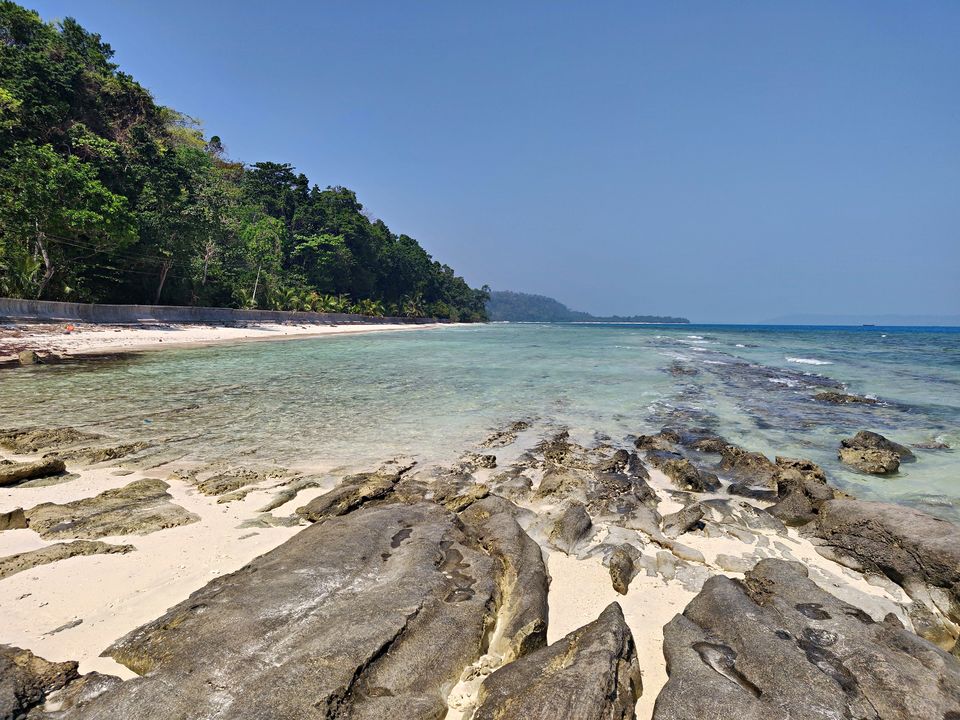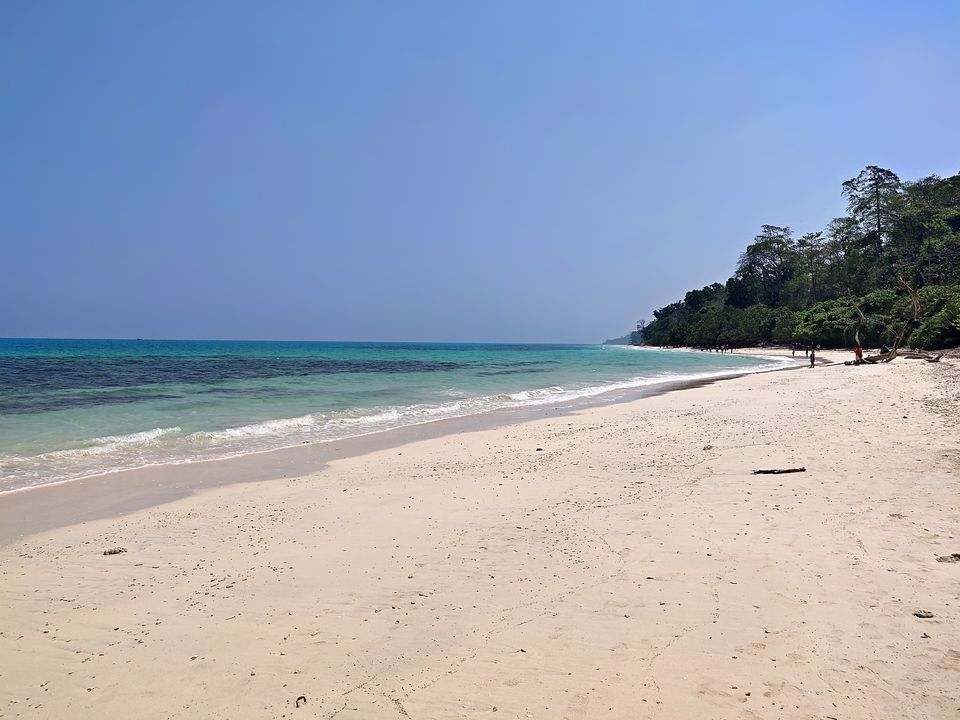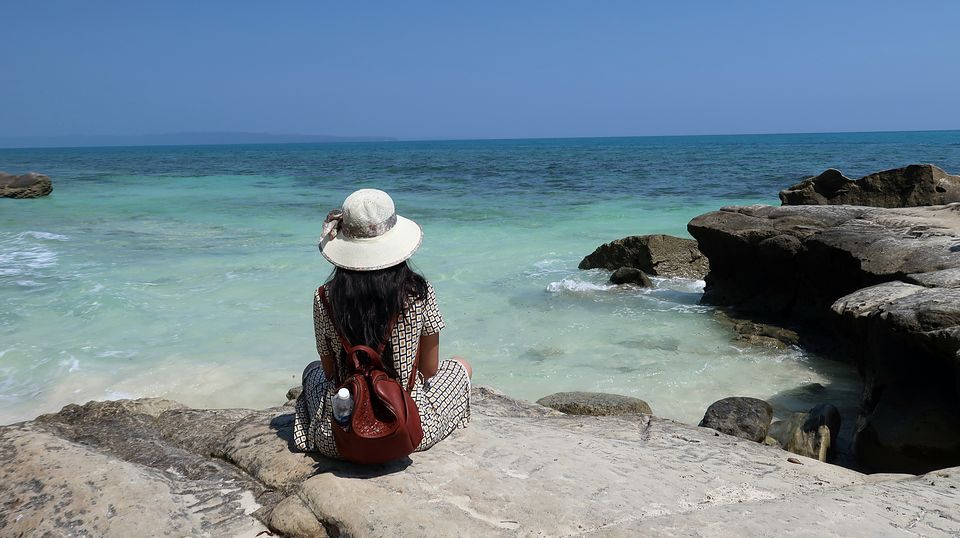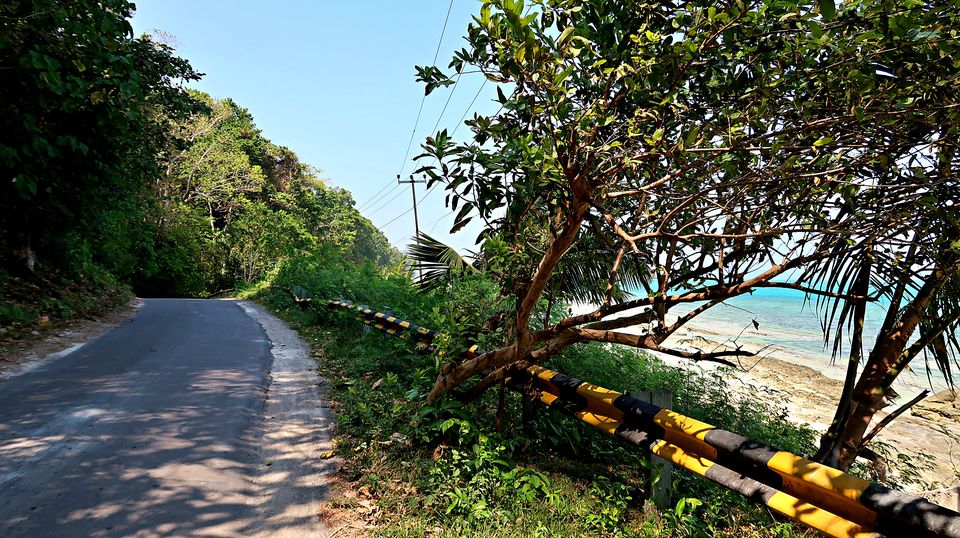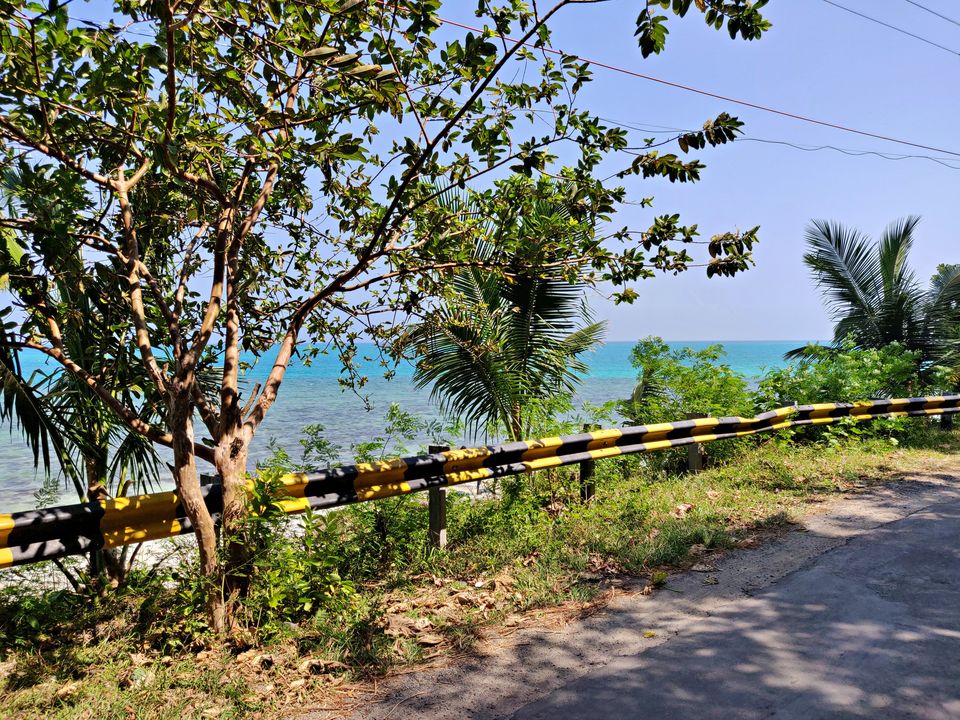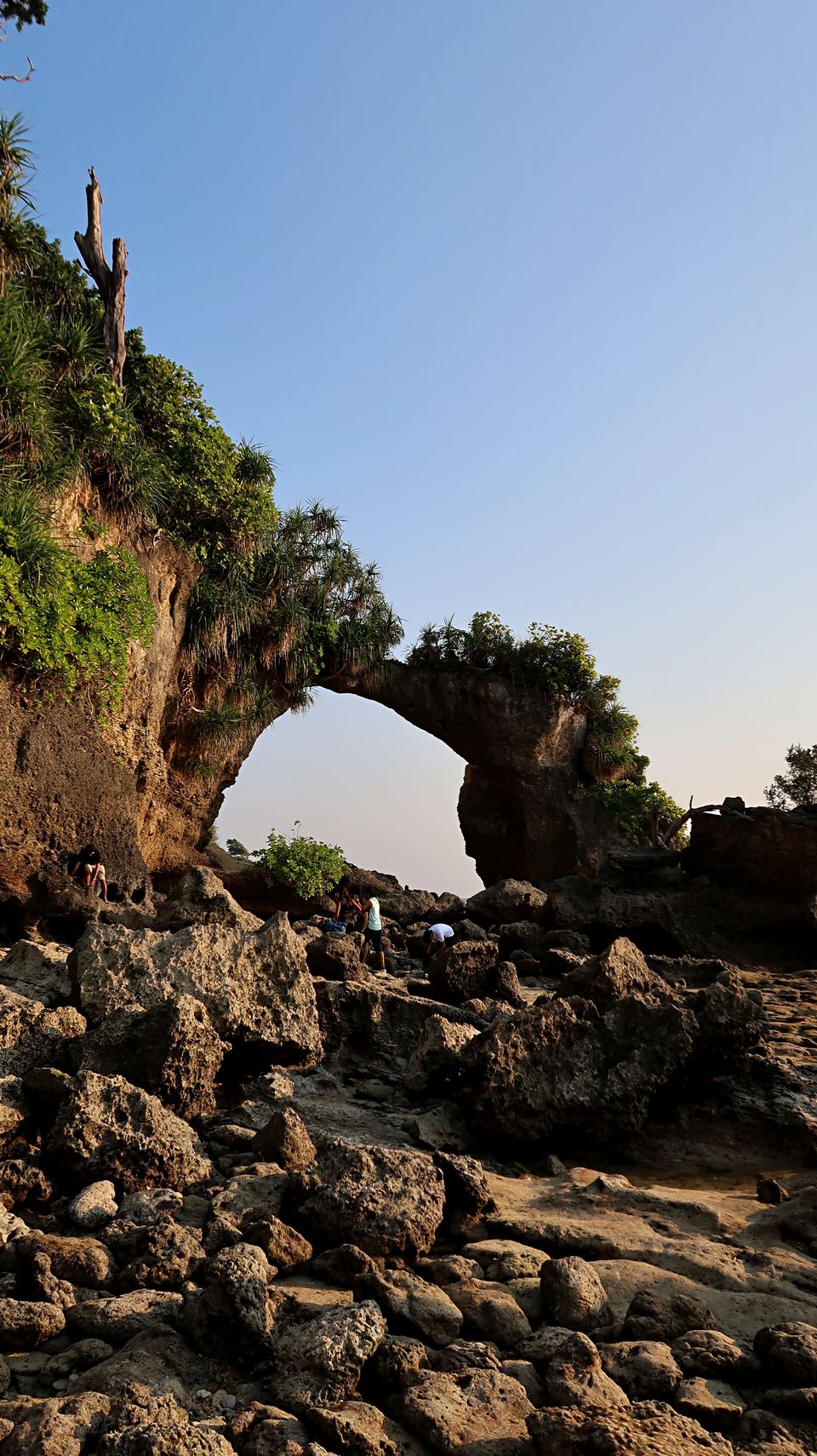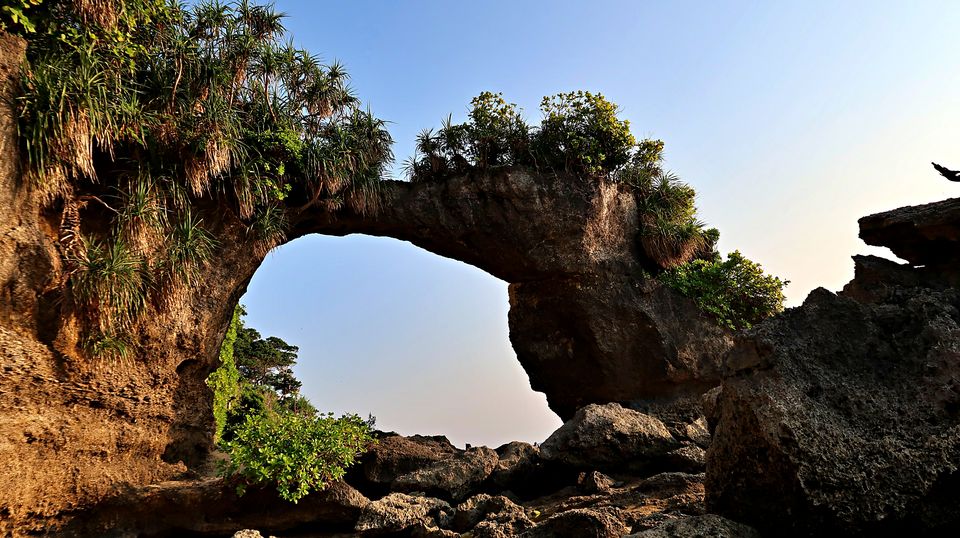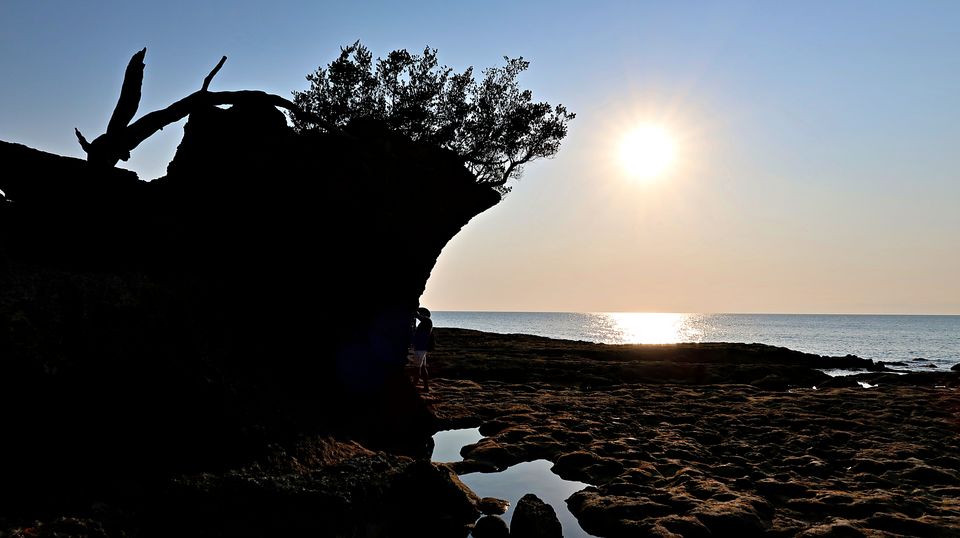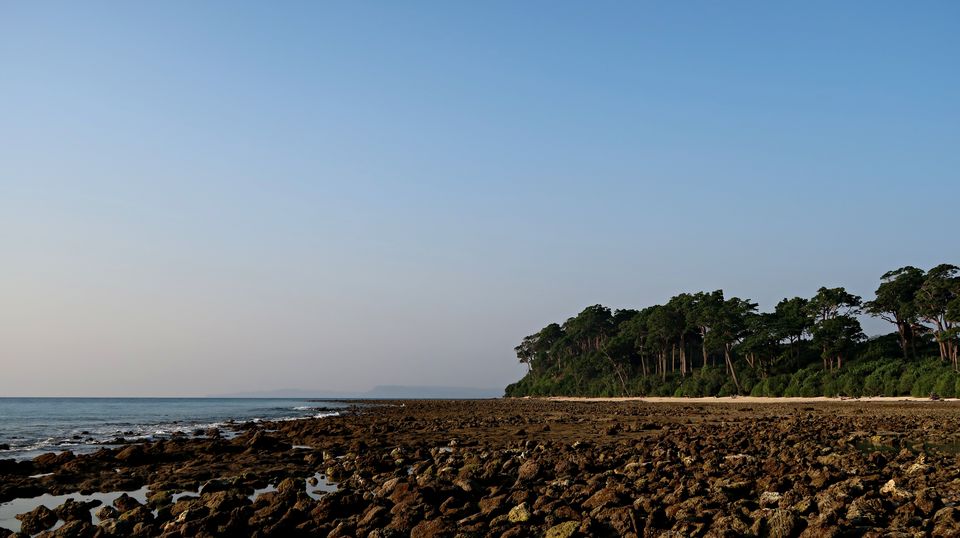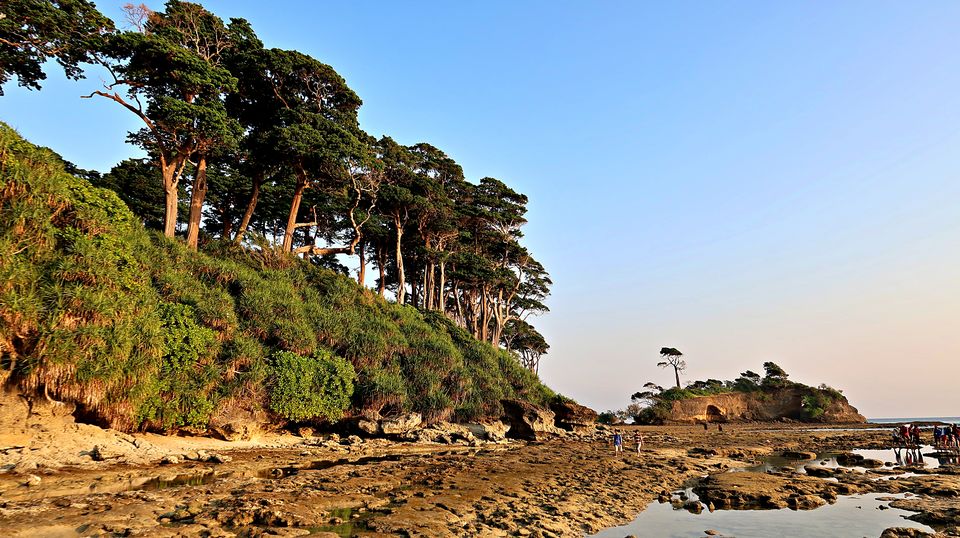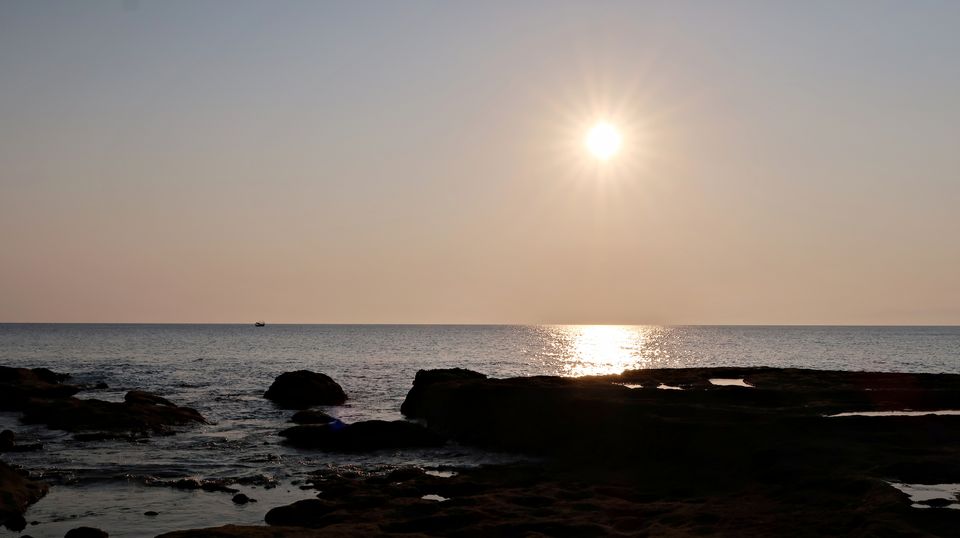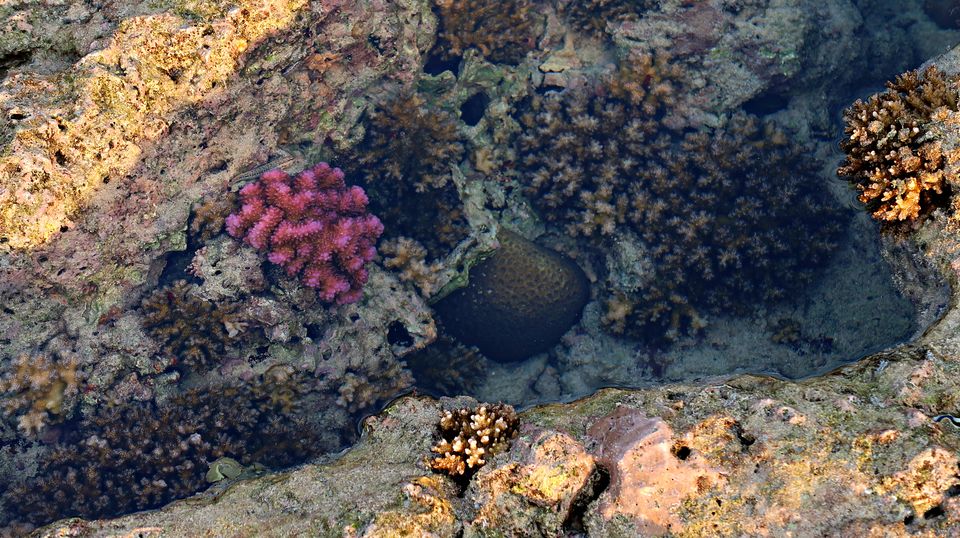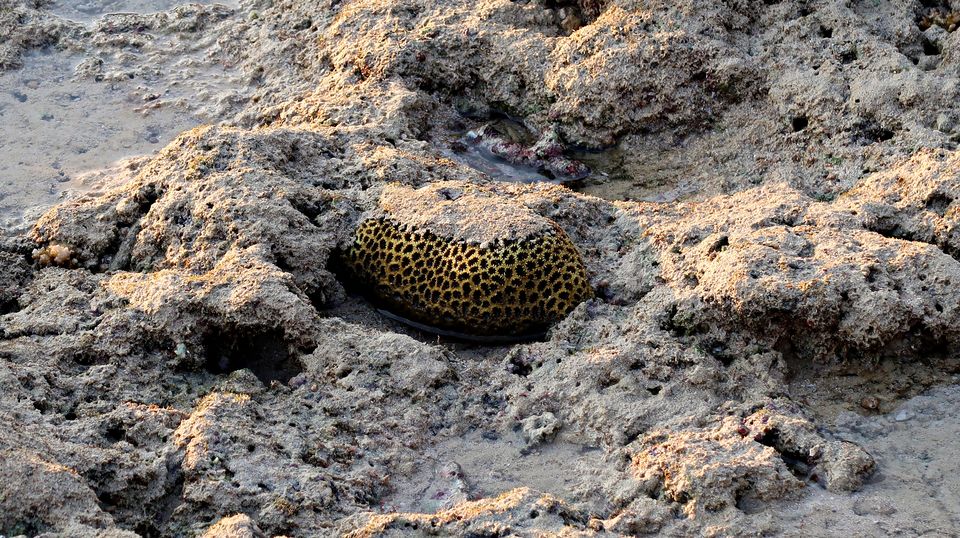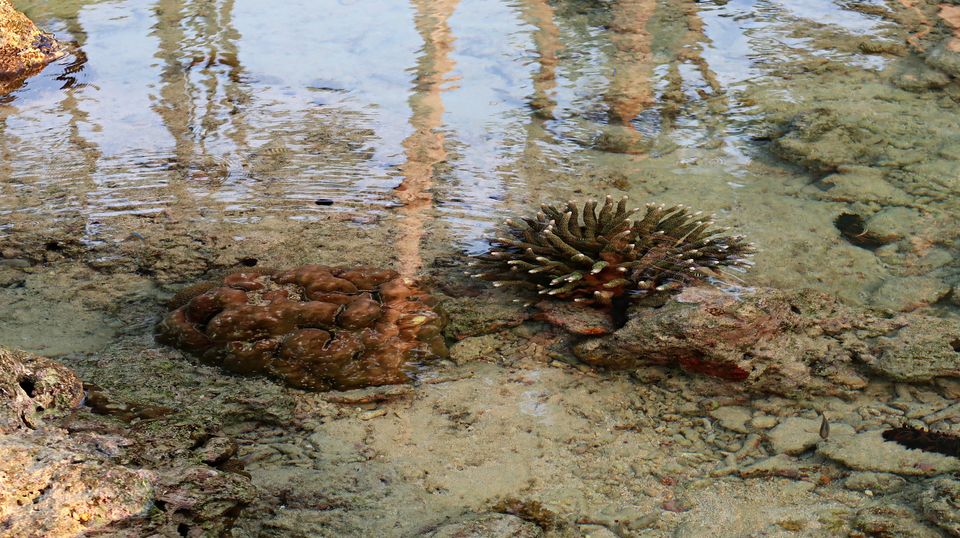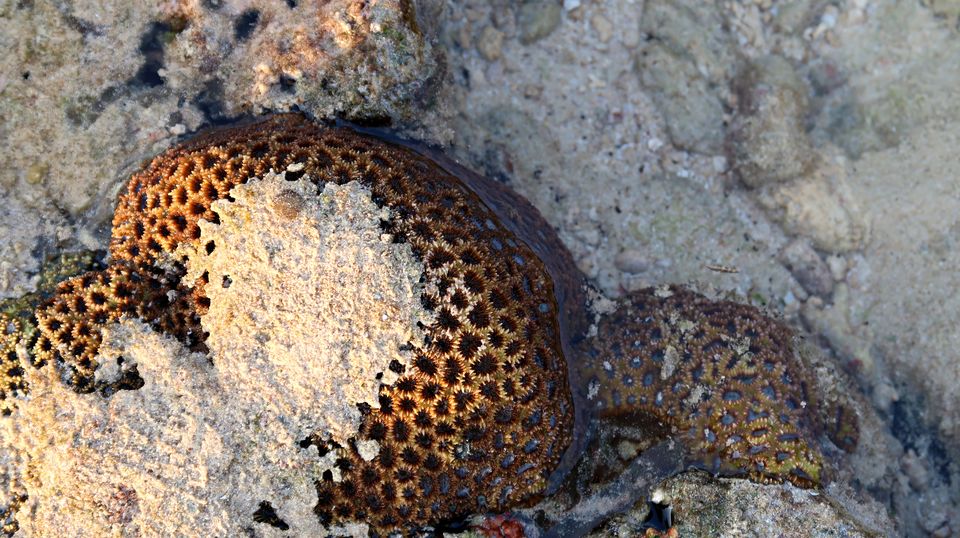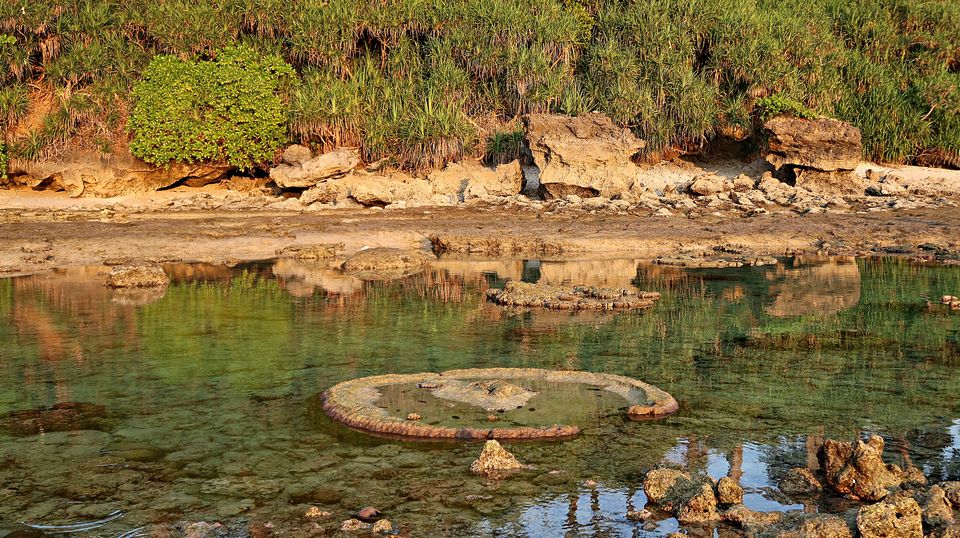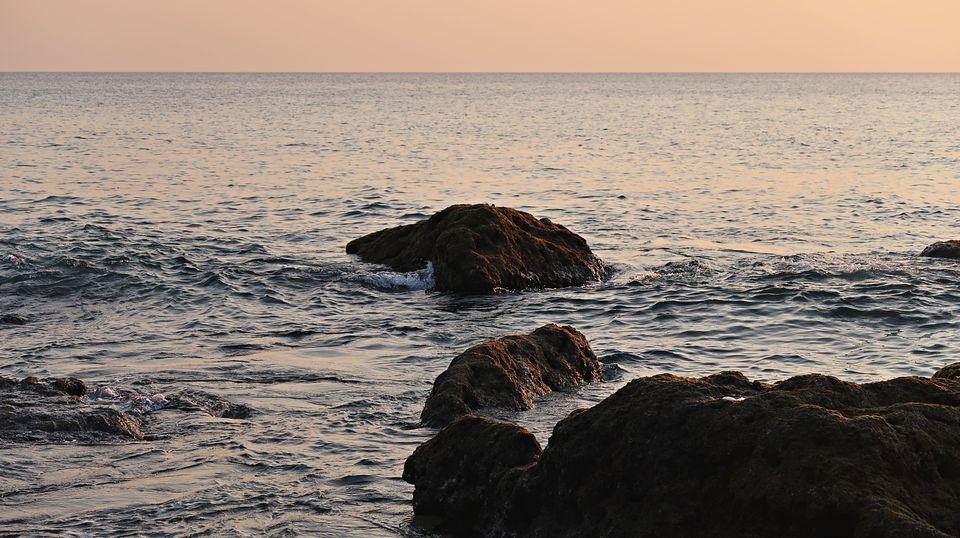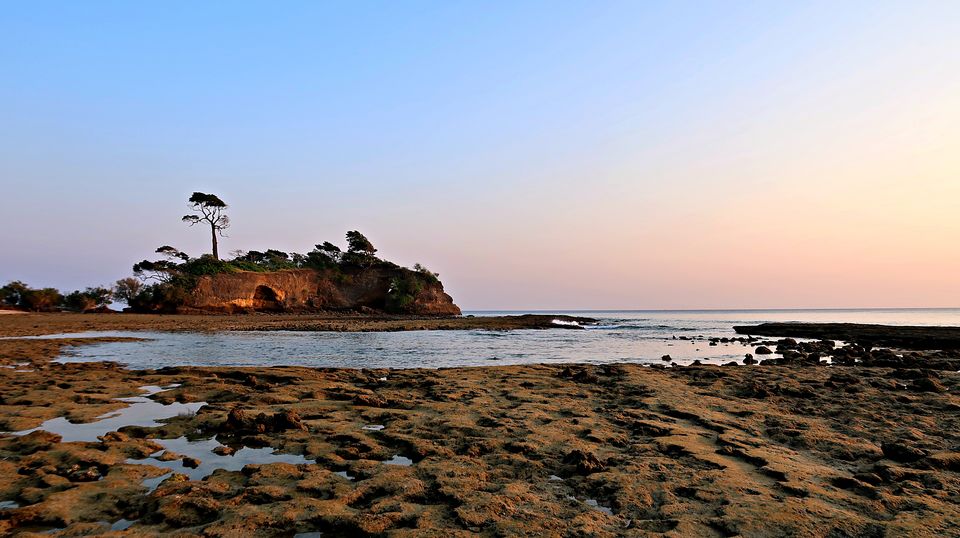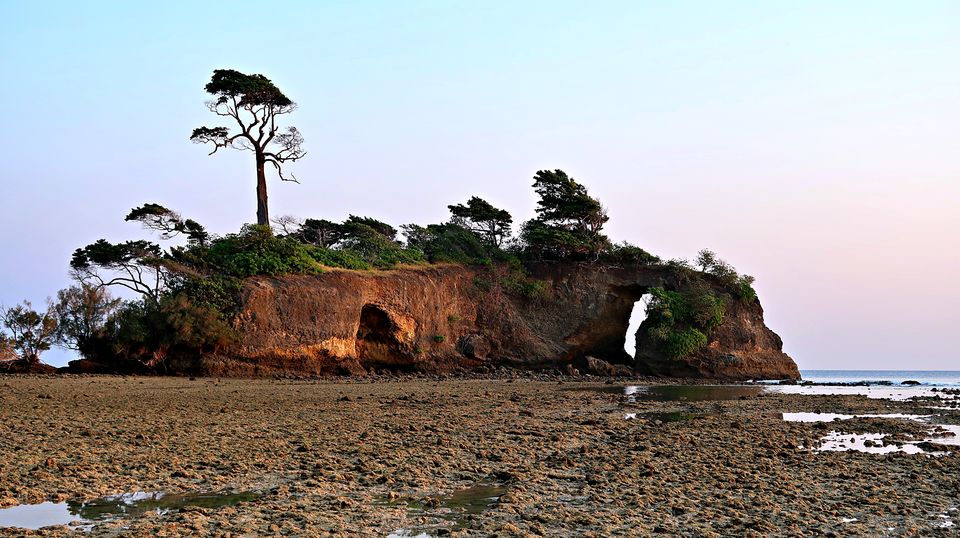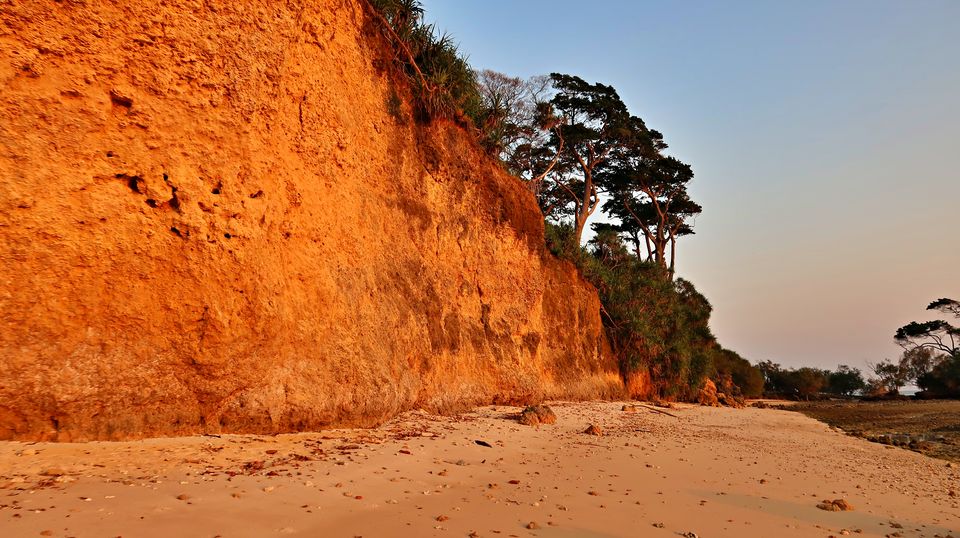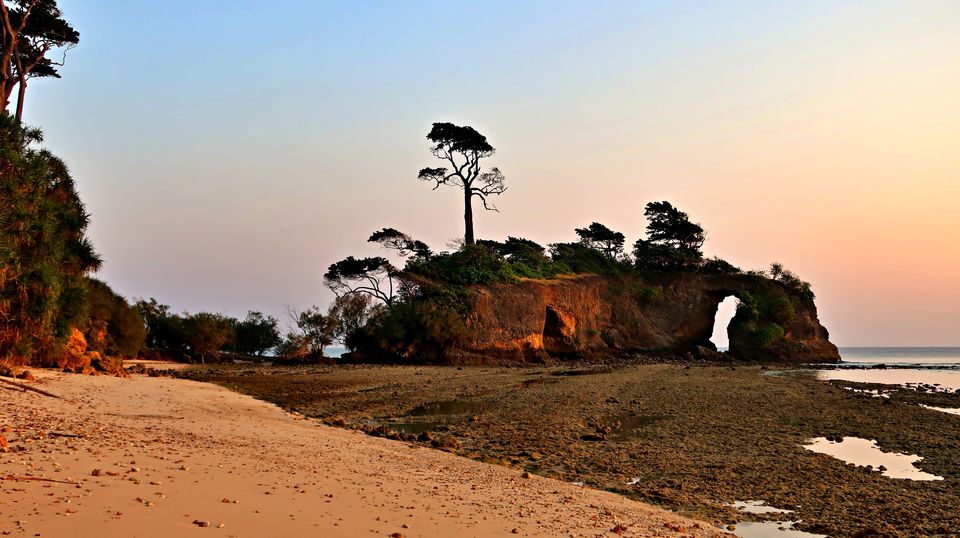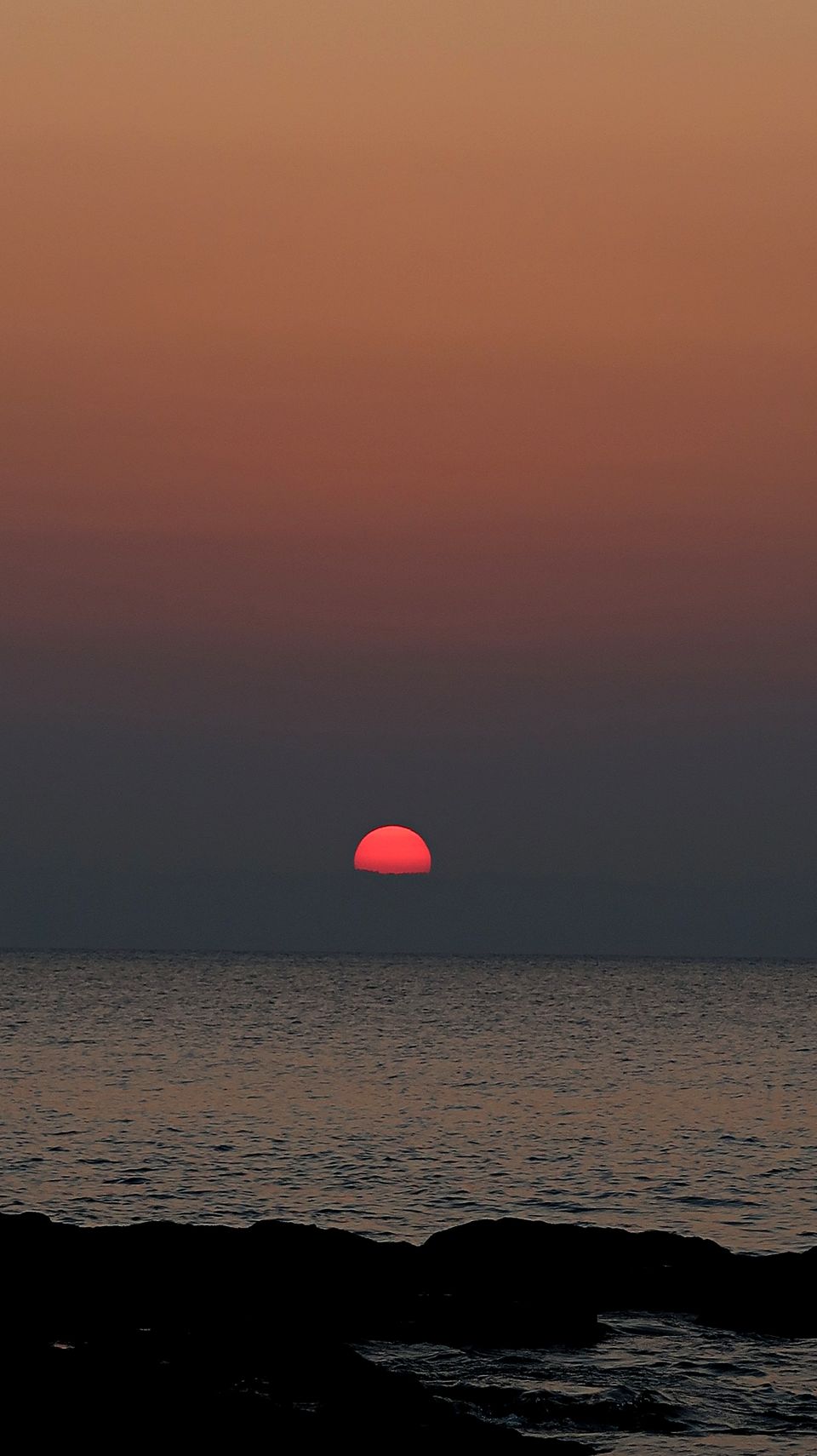 Next morning, we went for the morning walk on private beach and outside the resort towards the village. After having breakfast in resort, we checkout the hotel and headed towards Laxmanpur beach. The beach was very quiet with no sign of people on the beach. Place was looking very gorgeous with people around there. We had a long walk along the beach and after spending around 2 hours only watching the beauty and doing nothing, we left for Bharatpur beach. In contrast to Laxmanpur beach, Bharatpur beach was quiet lively. This beach is near to jetty and has many activities to do. We also did, Glass boat ride. In simple terms, if you want to see deep sea marine life with big corals and fishes while not compromising the comfort then this is what glass boat ride is, a telescopic glass on bottom of boat and people sitting around it. We had our lunch in small restaurant near Bharatpur beach. Around 3:30 pm we left for jetty to catch our Makruzz to Port Blair. After reaching Port Blair, we went to Gurudwara and after spending around half hour there, we went for shopping. There are some authentic shops which sell shells and other items but these are relatively much more expensive than what you can get from authentic shop located more inside the market. Try shops in market first then prefer these expensive shops.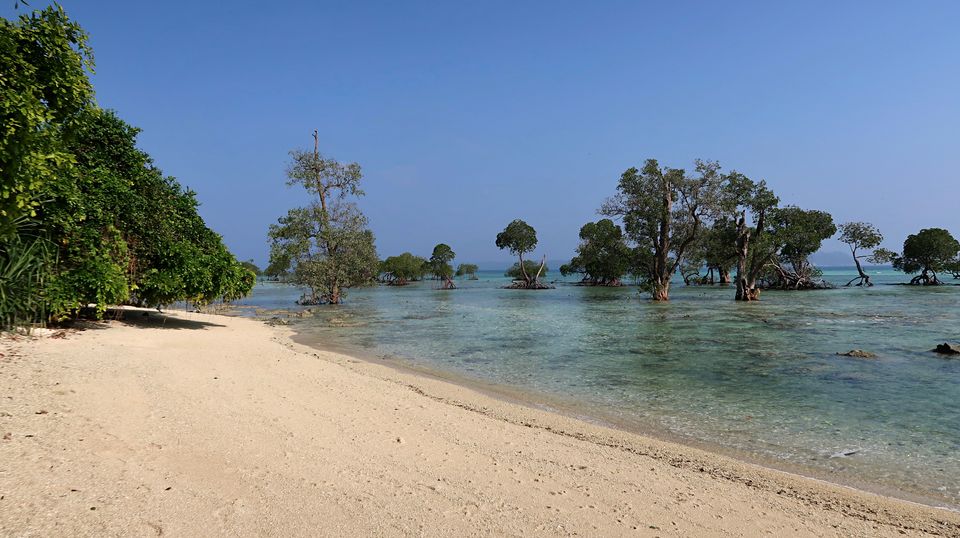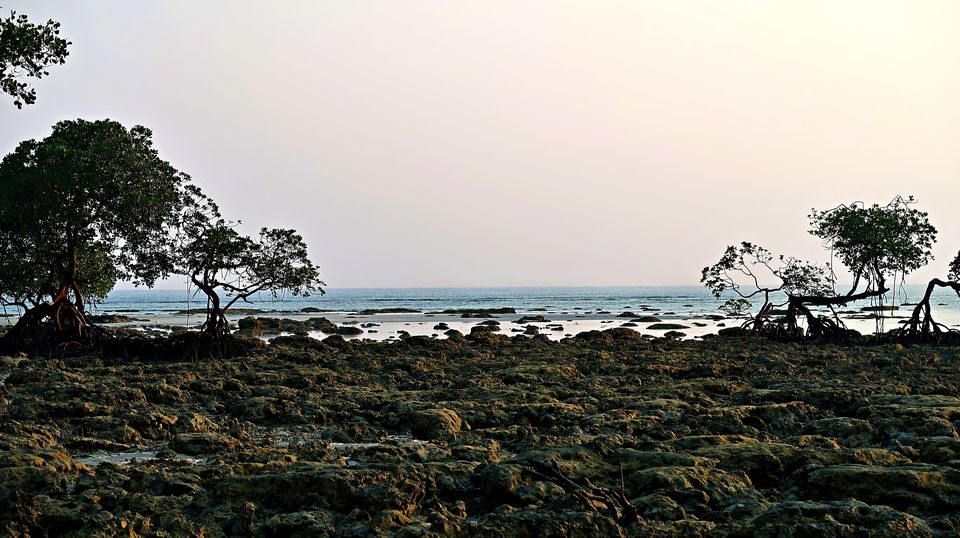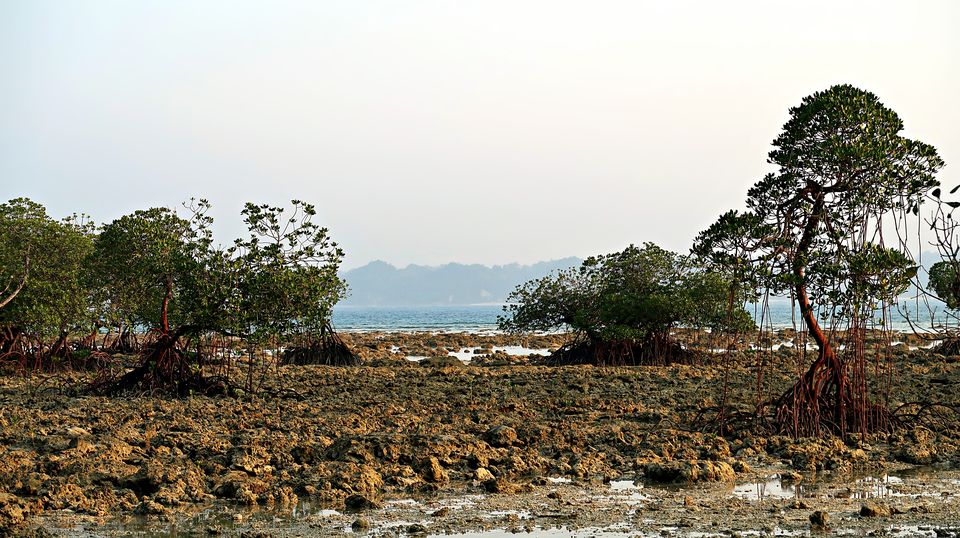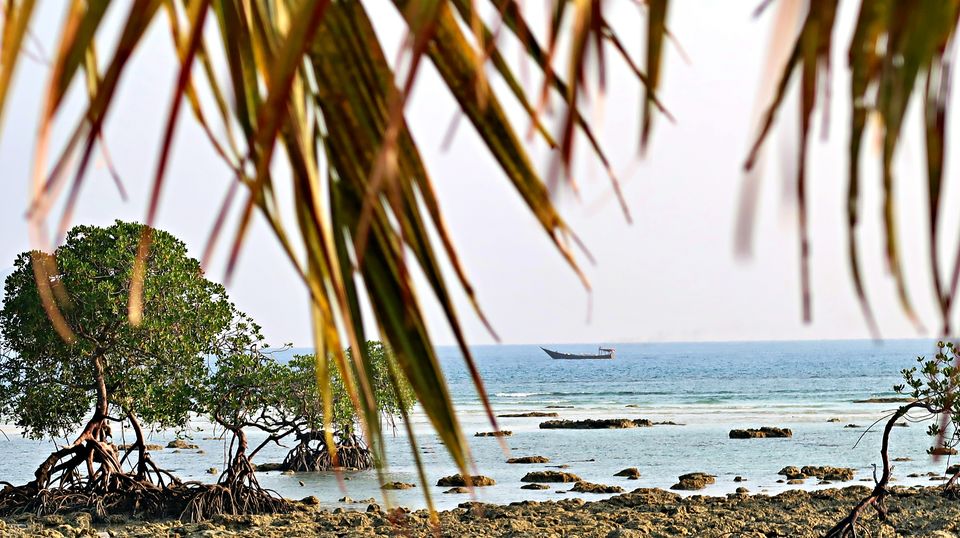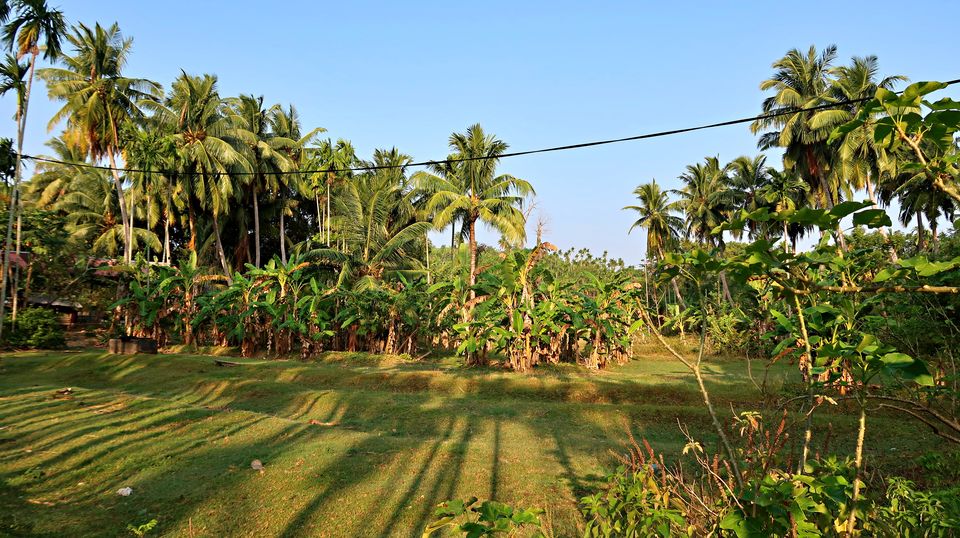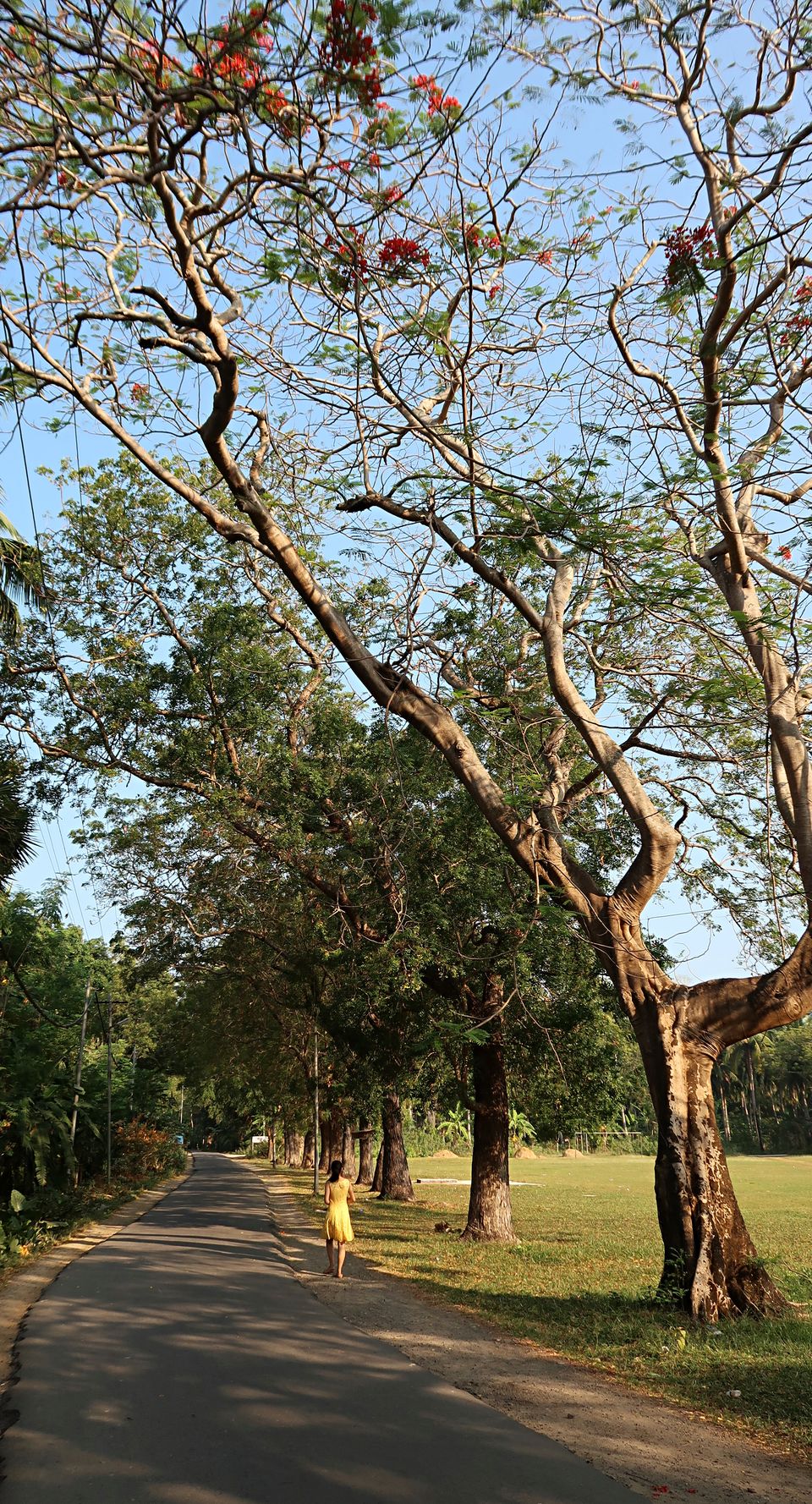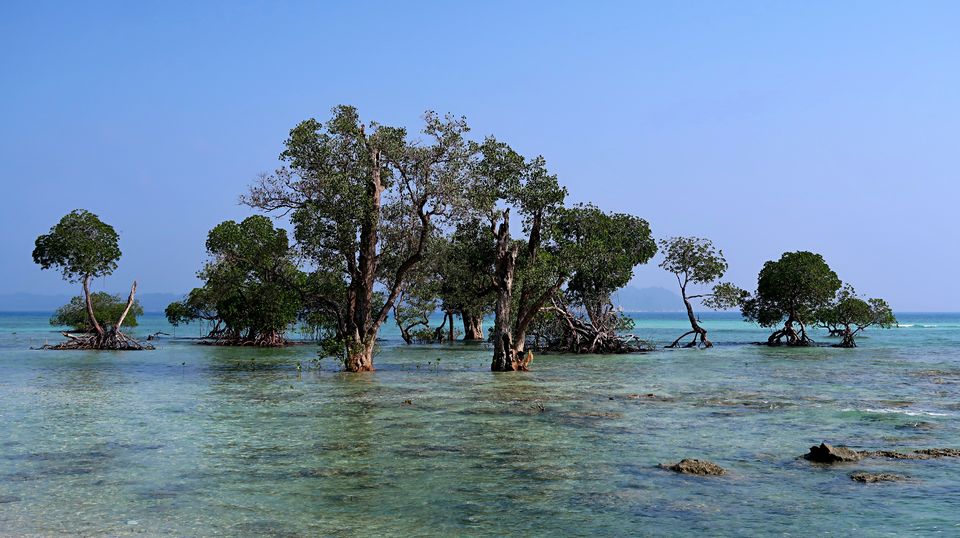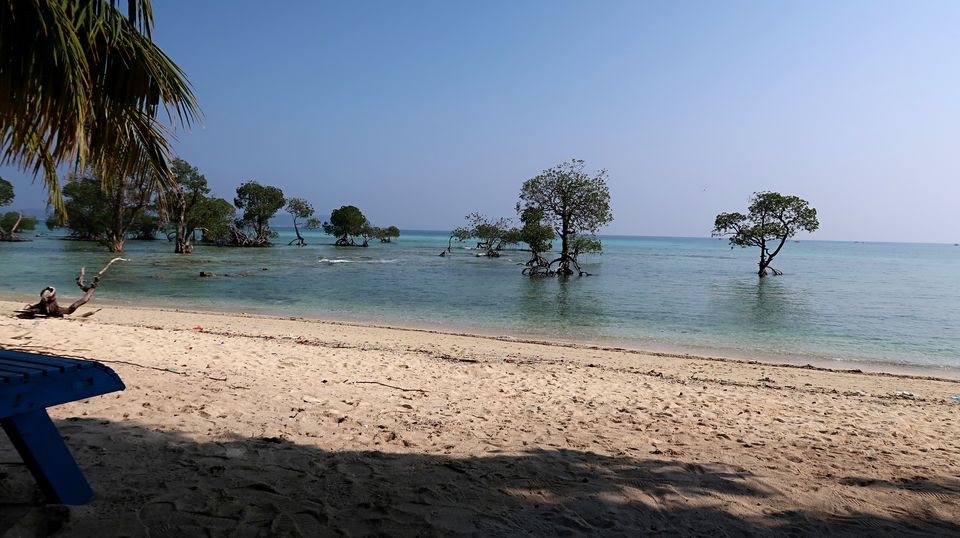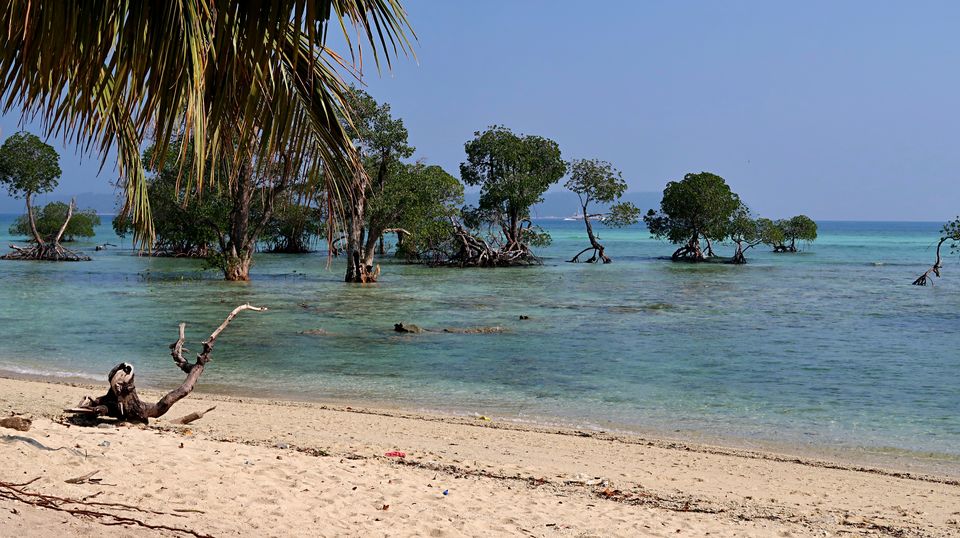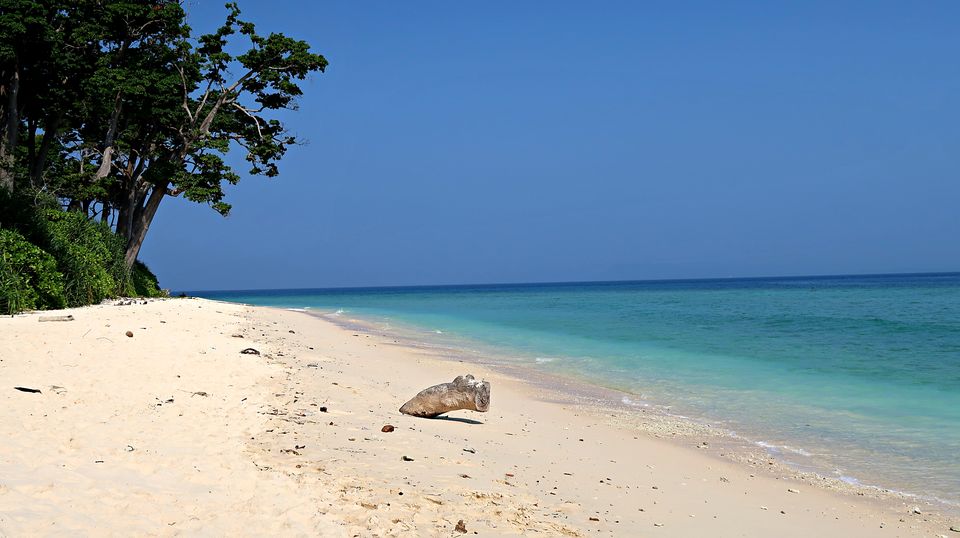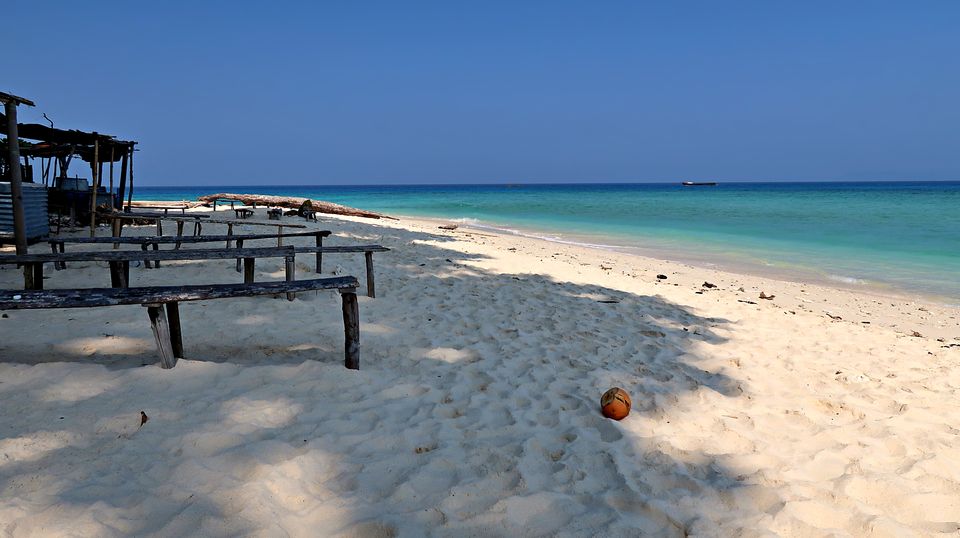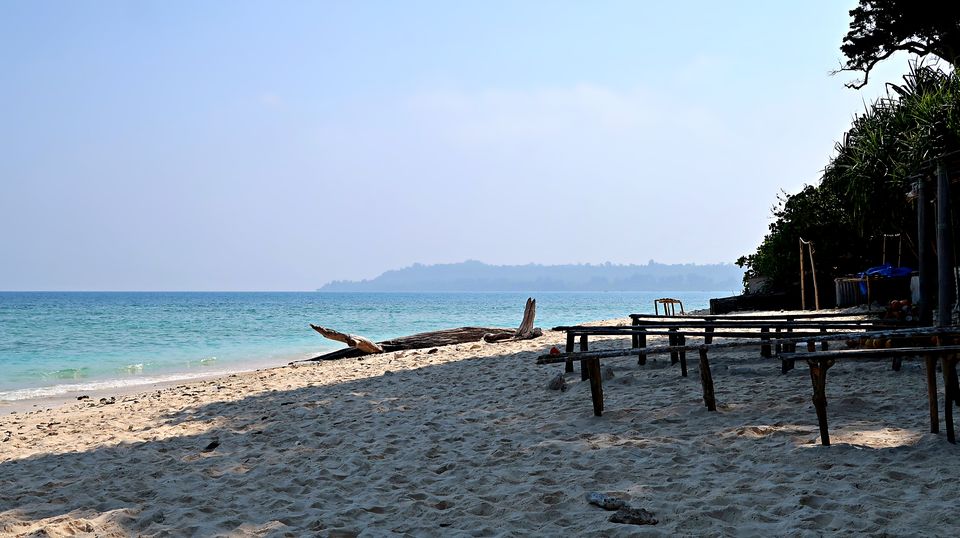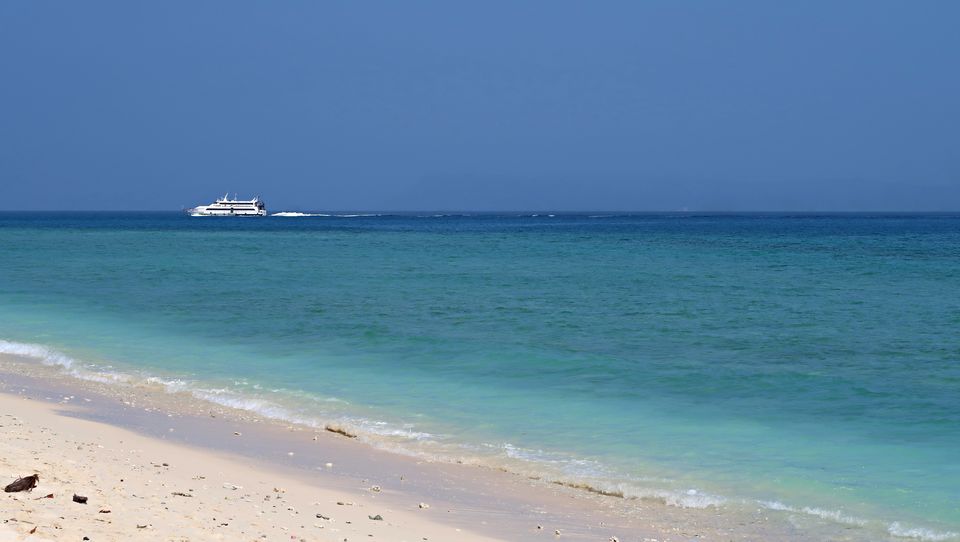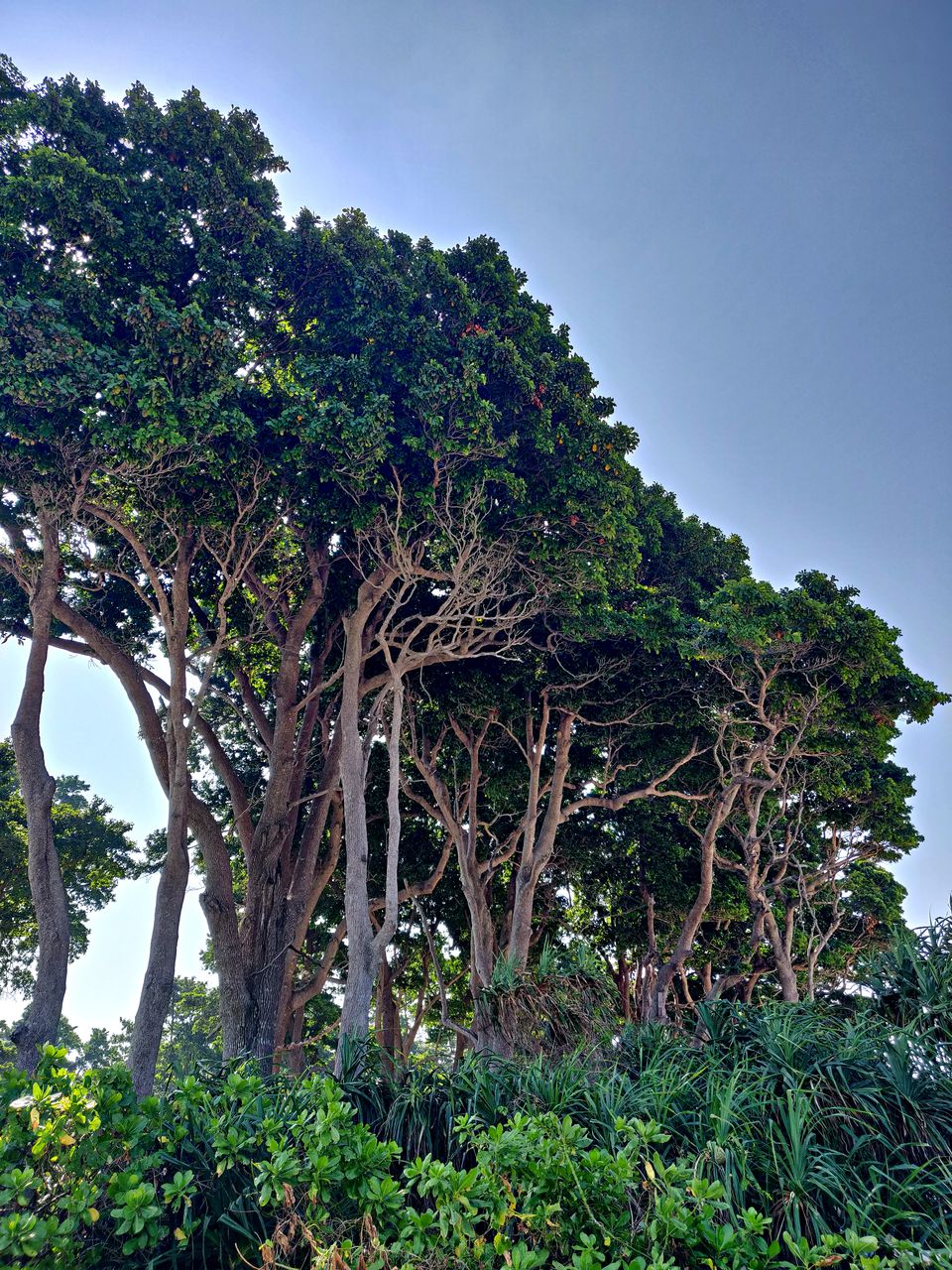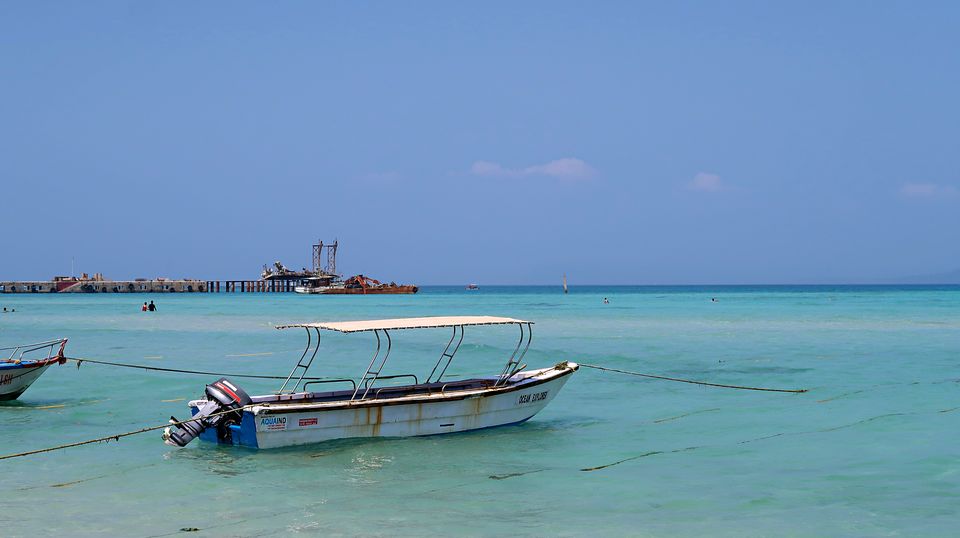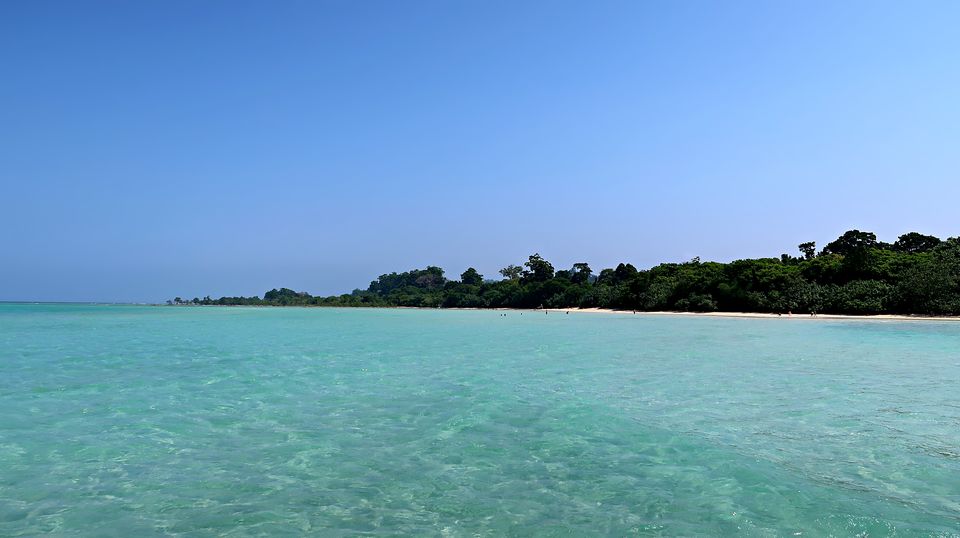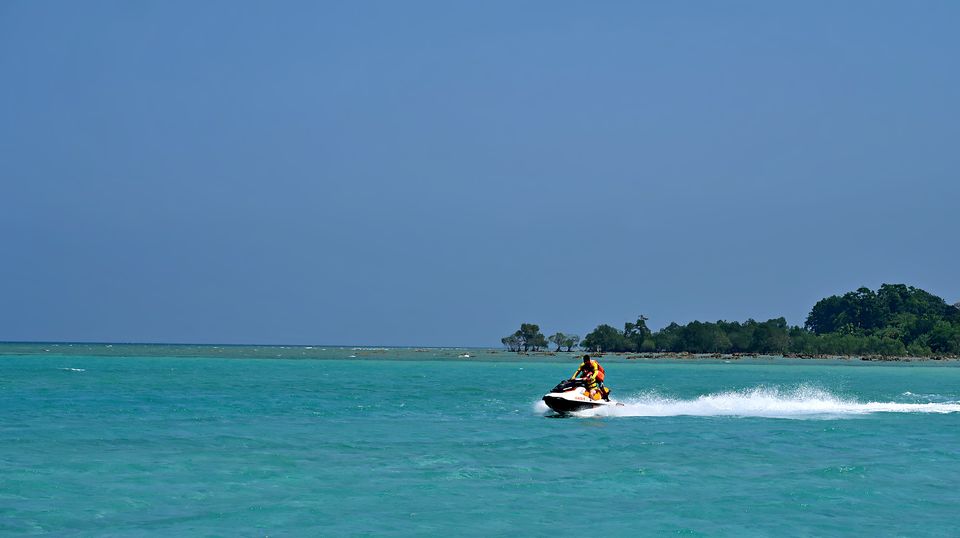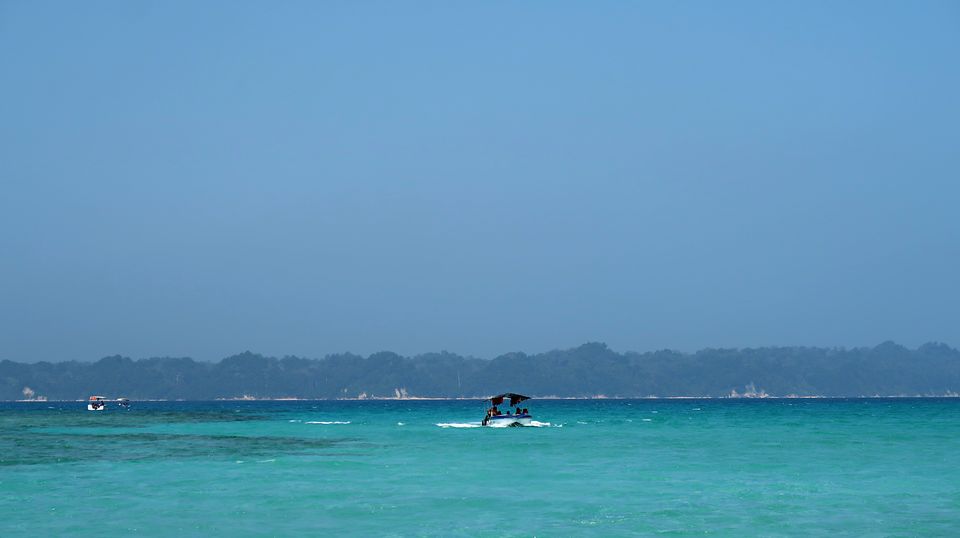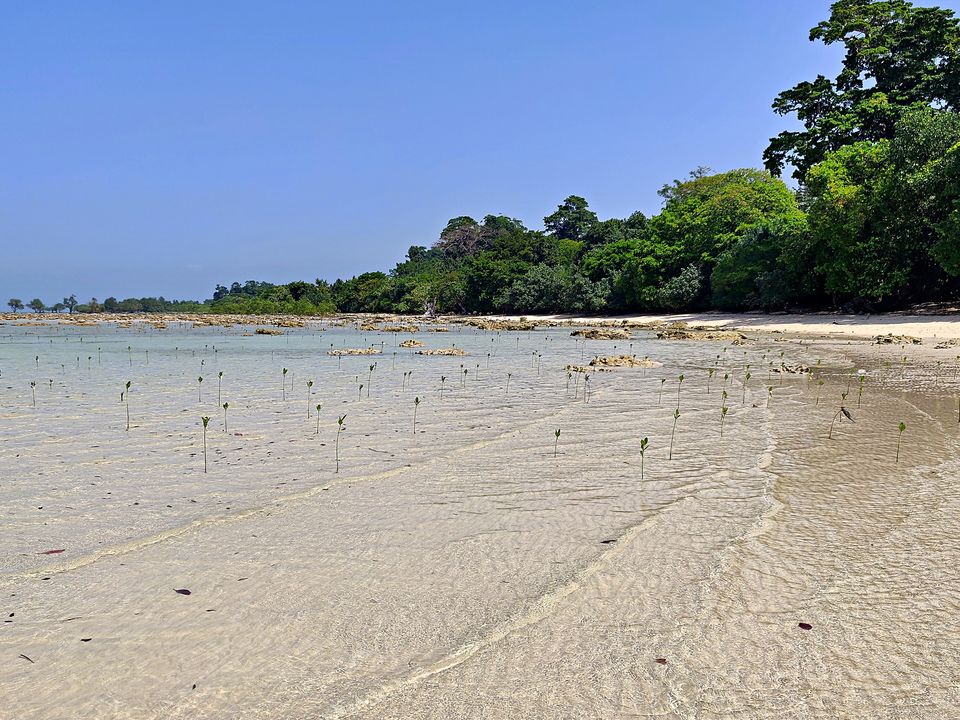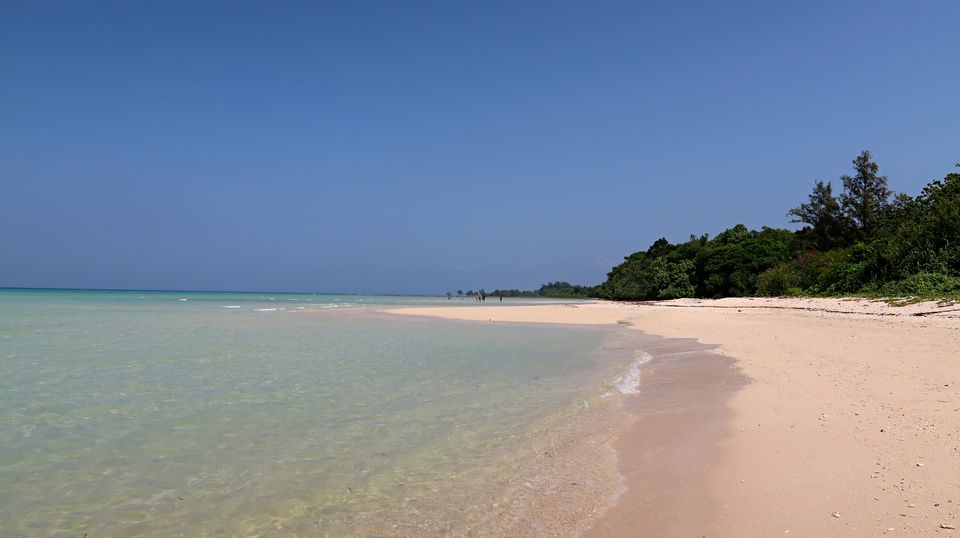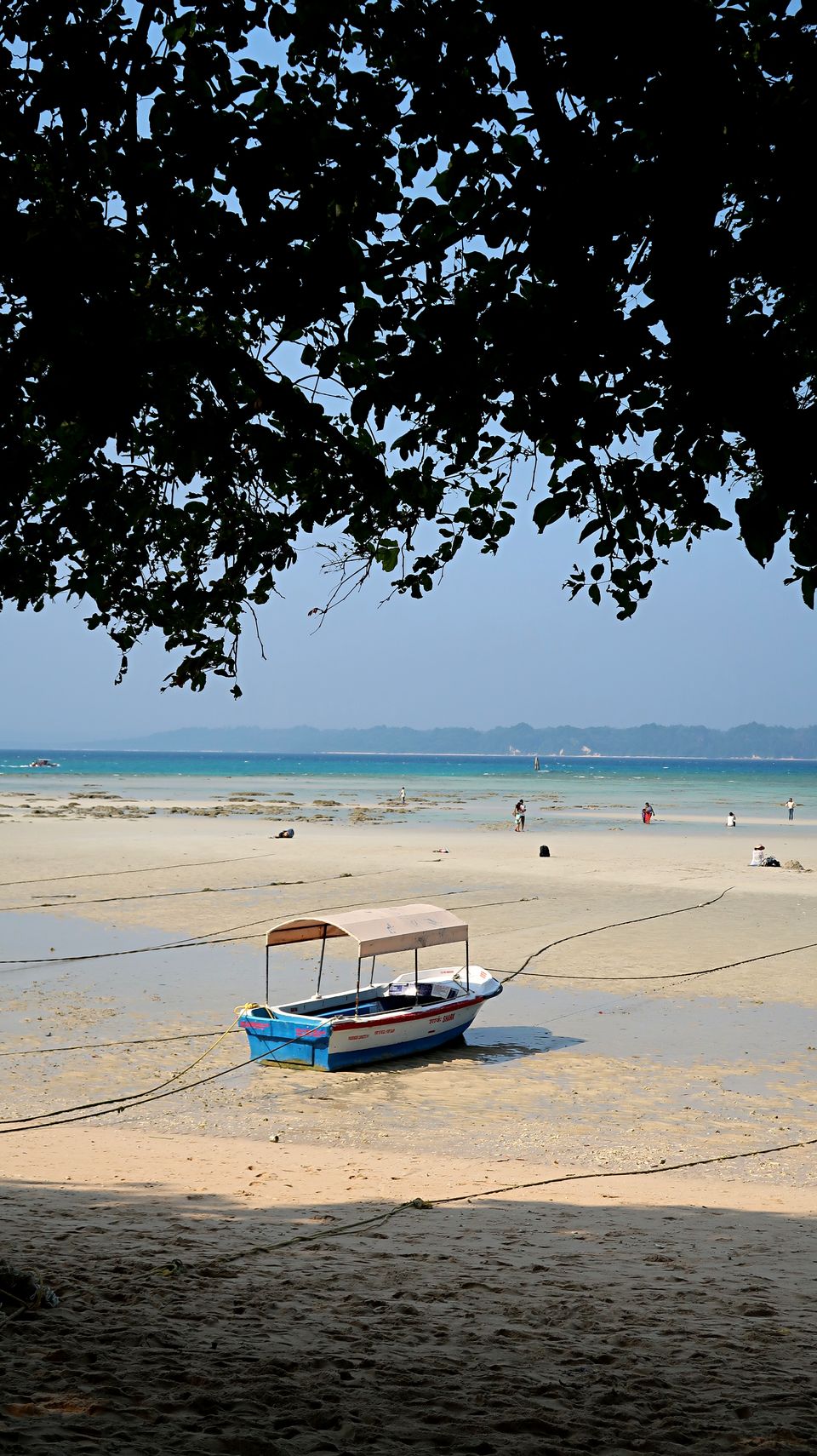 Today, we wanted to experience something different than beaches, so decided to do a day trip to Baratang. Baratang is place in between South and Middle Andaman and famous for limestone caves and mud volcano. These sightseeing are not things that make Baratang special, what makes it special and worth visit is getting there. One has to cross the Jirkatang forest reserve, which is tropical dense forest and you need to cross it in a convoy. Its truly a paradise when you cross it, so much clean roads and area, no signs of waste or disposal and all you see is dense forest with long trees and if you are lucky you can spot some Jarawa Tribal people, we were and they stopped our car and asked for supari. This convoy ride through forest lasts for about 1.5 hours. Other things that make this special and worth is speed boat ride through mangroves backwater and trek through forest to reach limestone caves and spoting local bamboo houses and fields. Our trip started 3:00 am as we wanted to catch first convoy that leaves in the morning and returned in the afternoon around lunch. While going through convoy you are not allowed photography (that is sad part) and you can't stop in between. There are also public buses that go to Baratang which leaves in early morning (these buses go till North Adaman, cheap way of transport if you don't want to hire cab, which takes about 4000-5000 to-fro). After an amazing and exciting day, evening was free to roam around the area.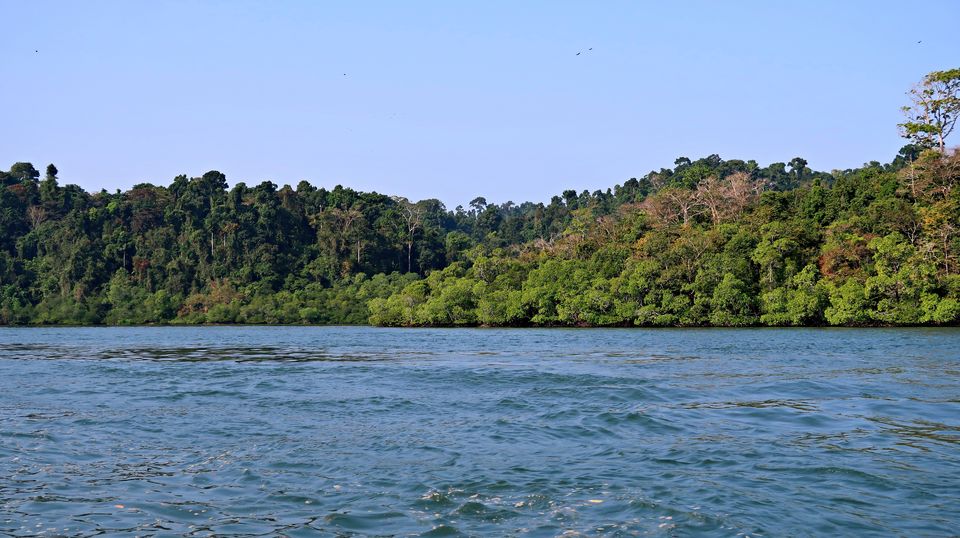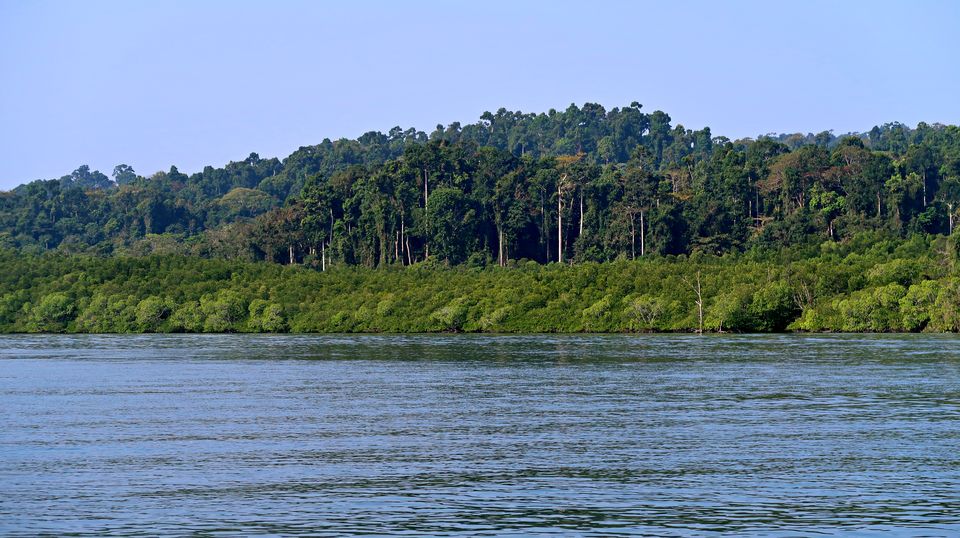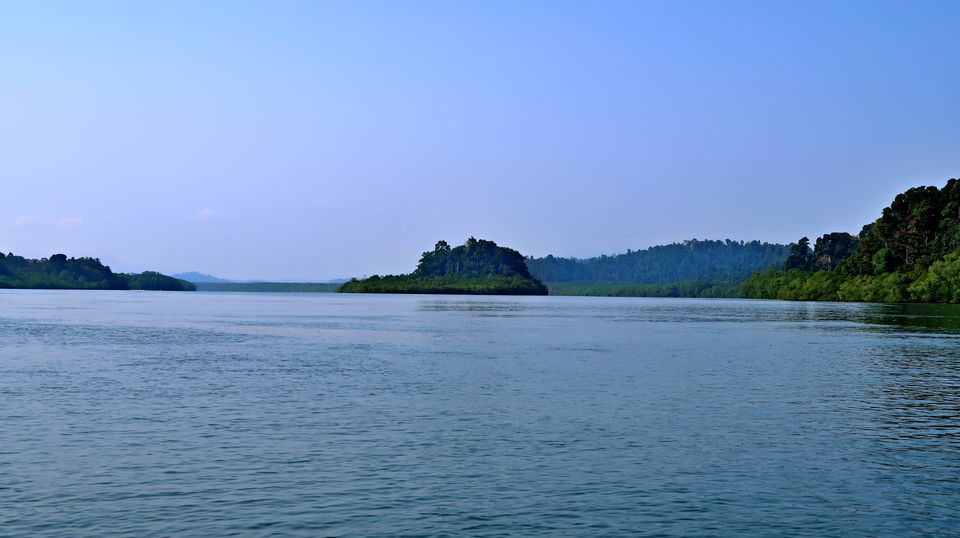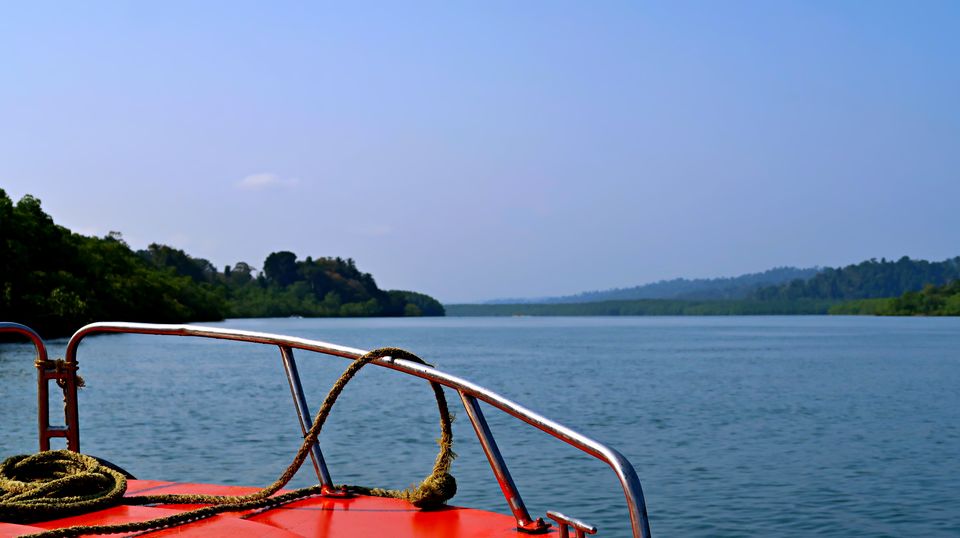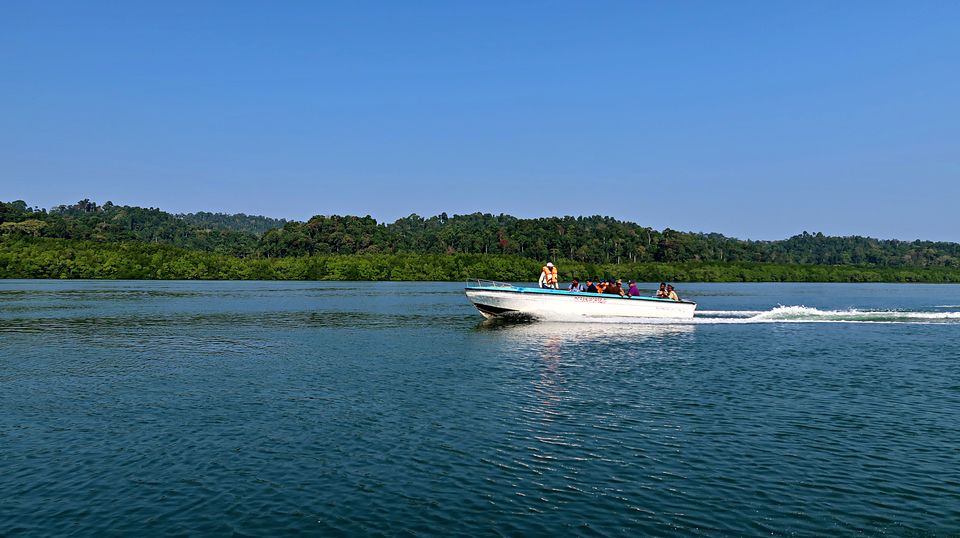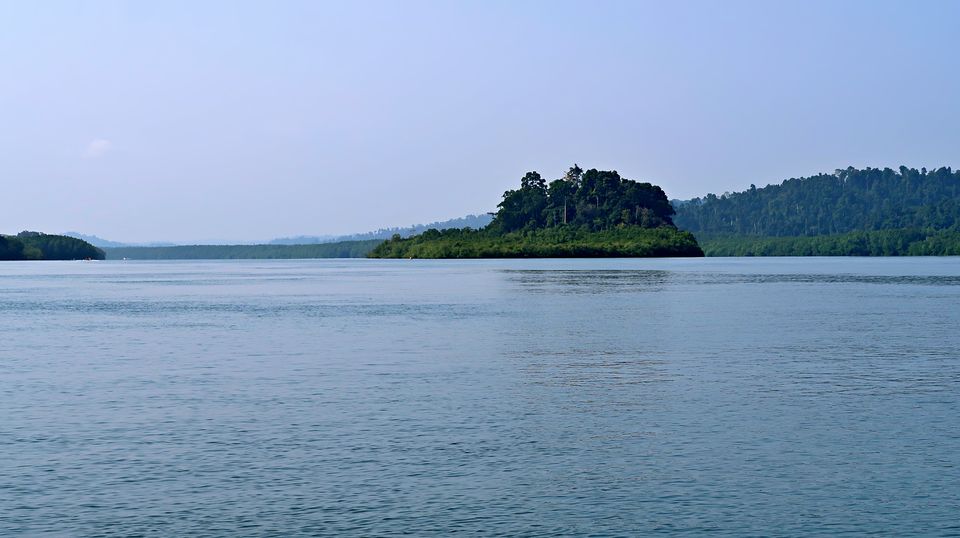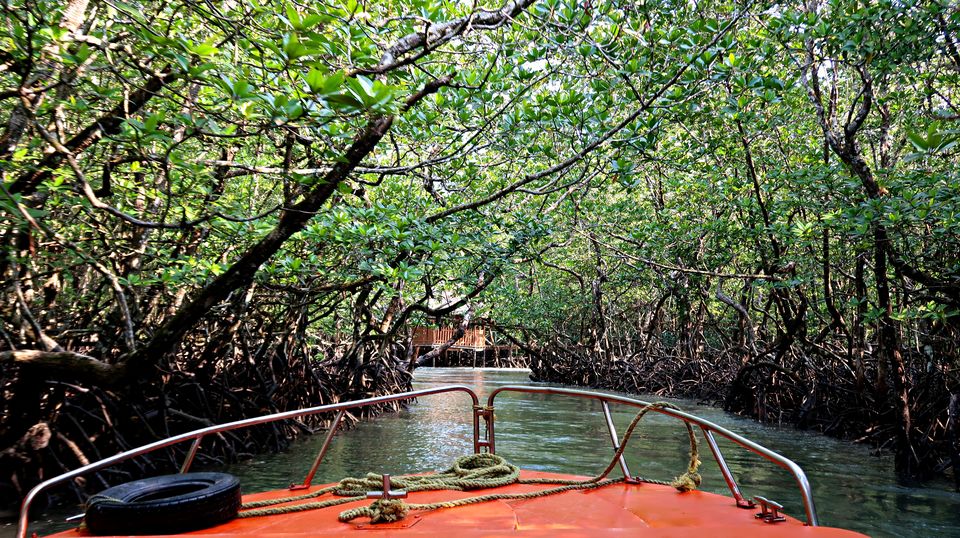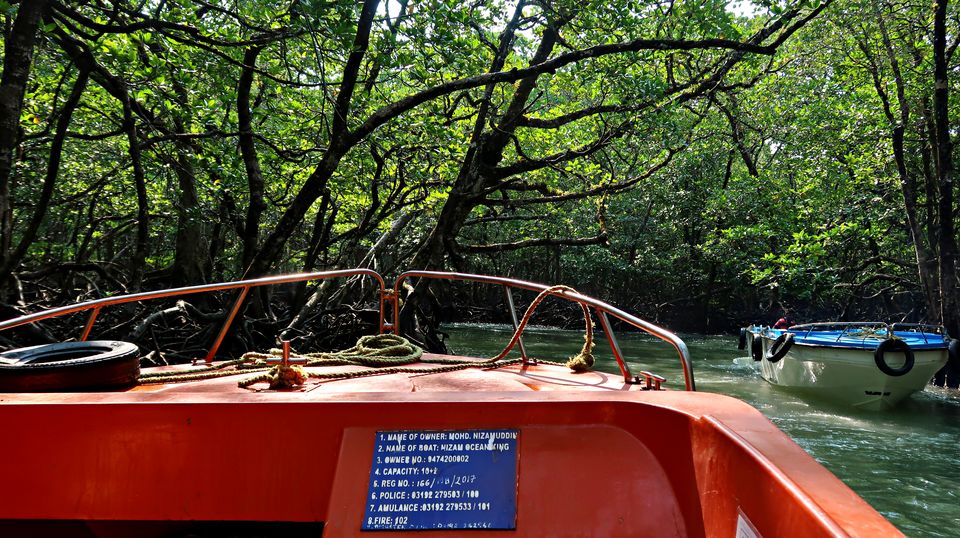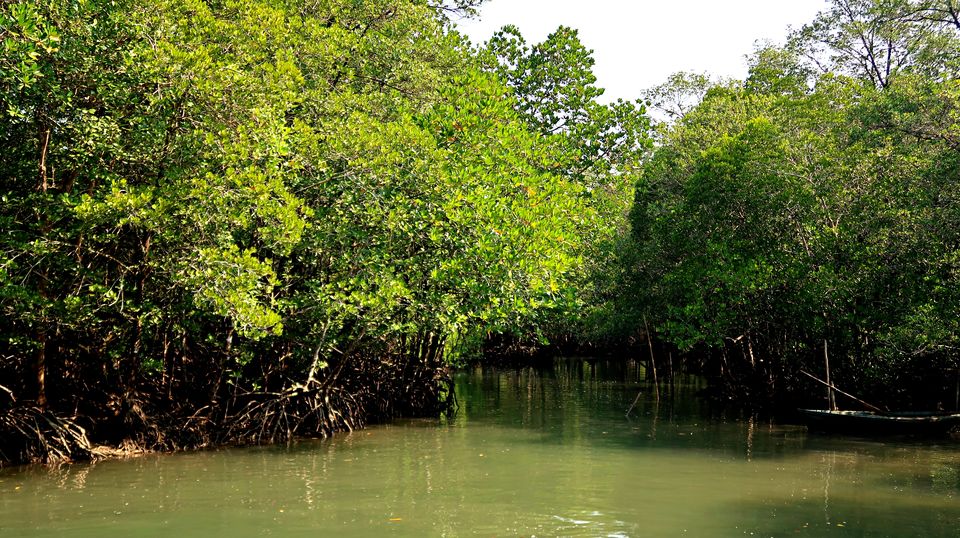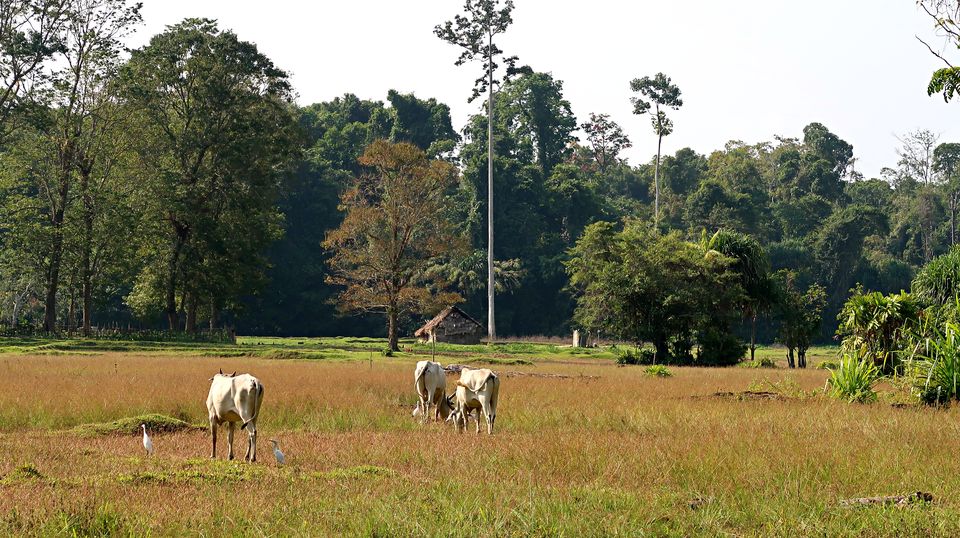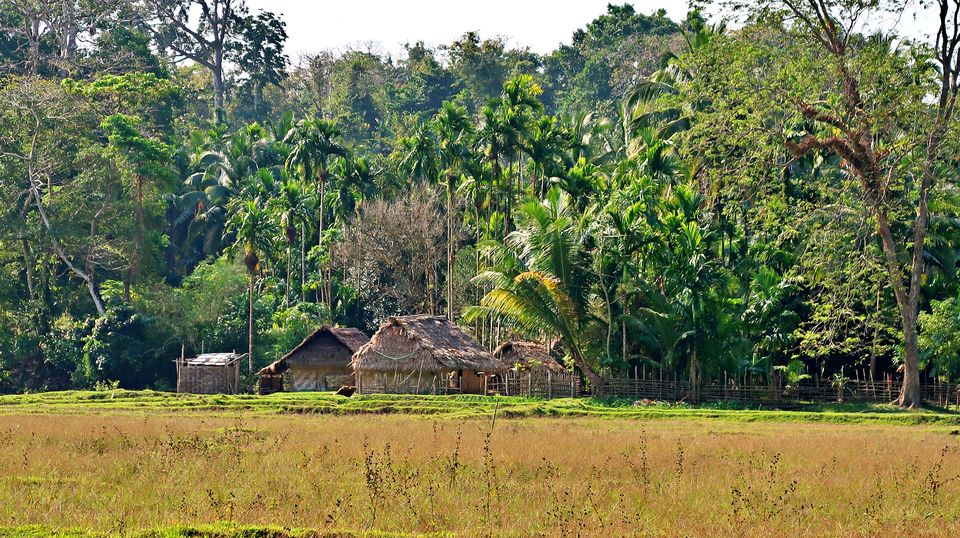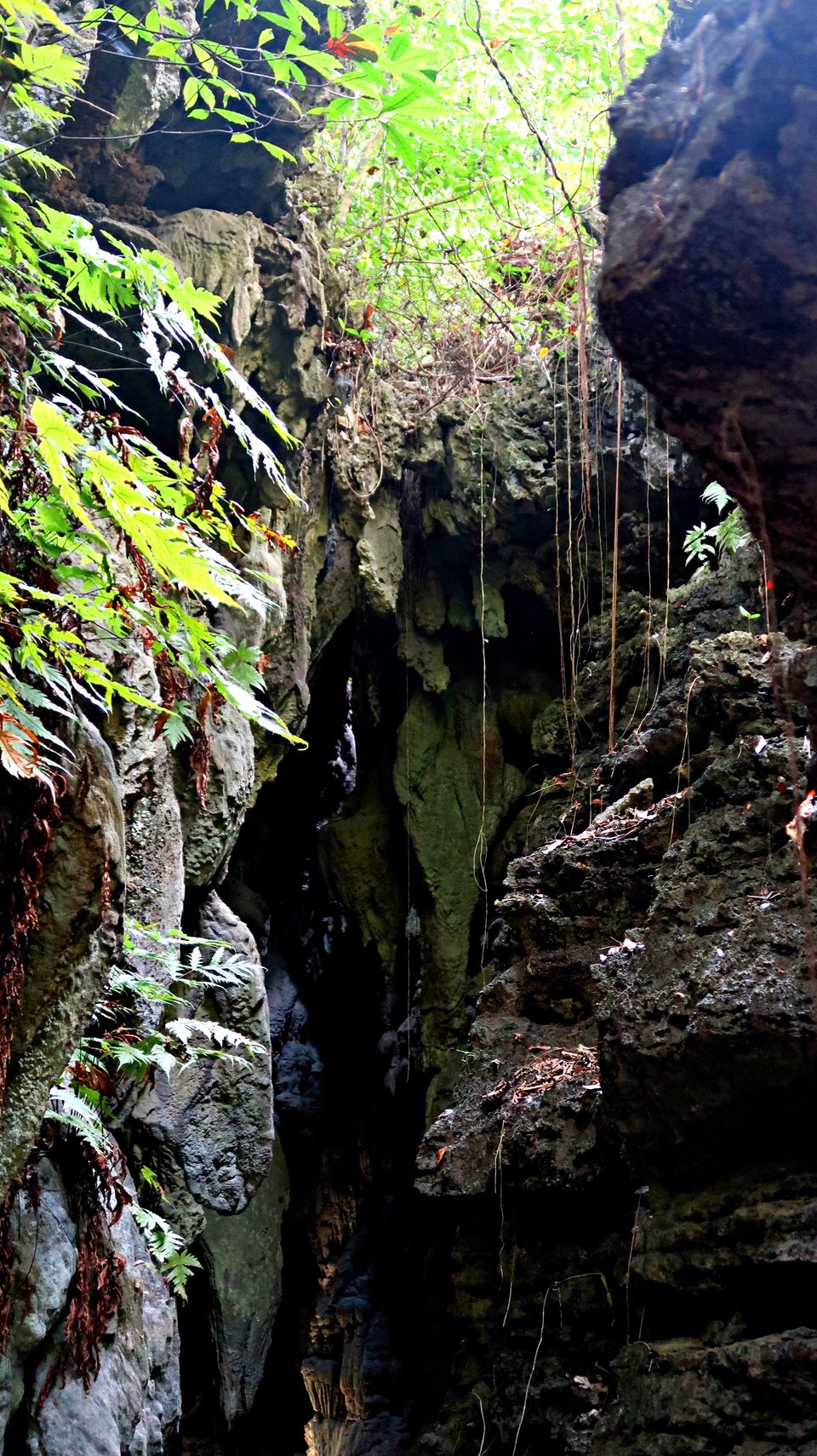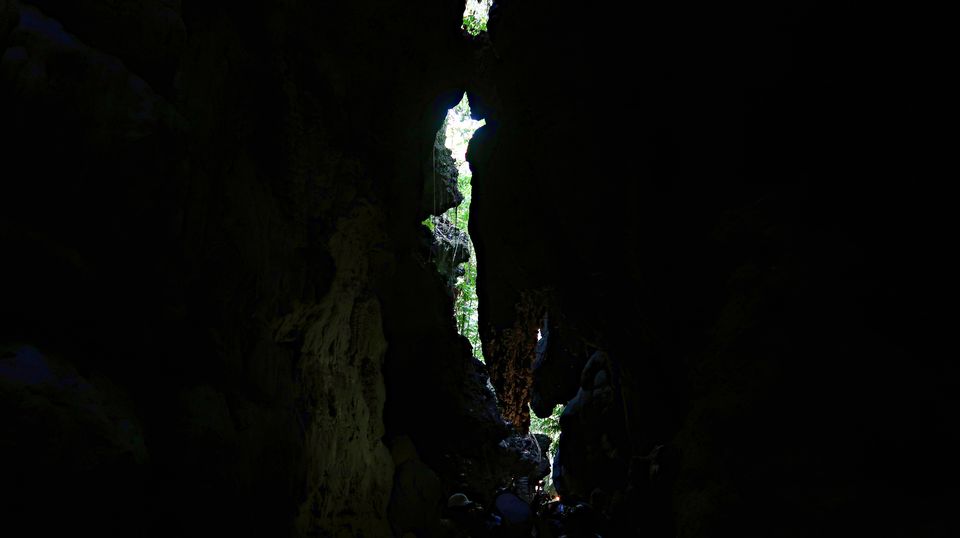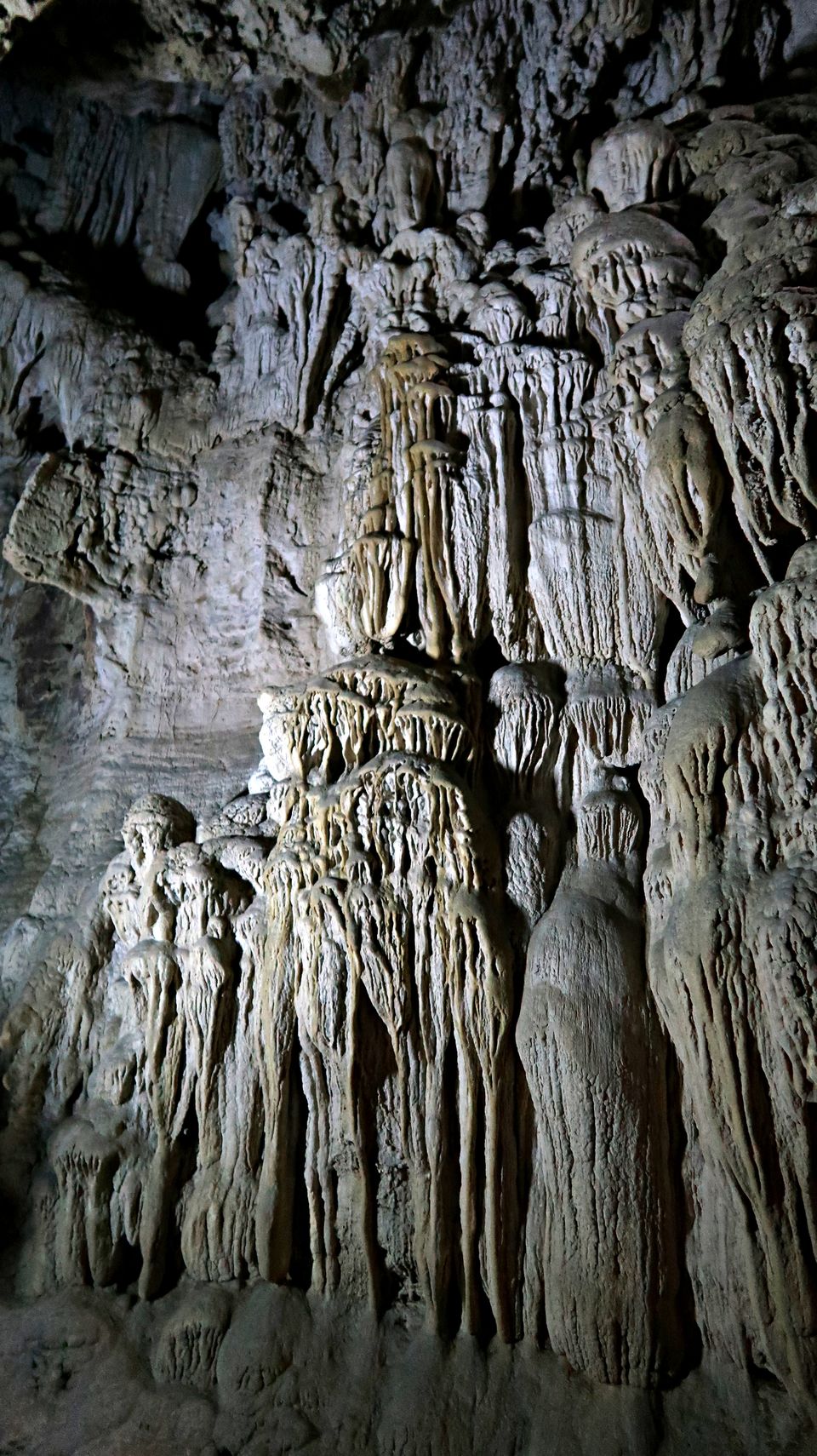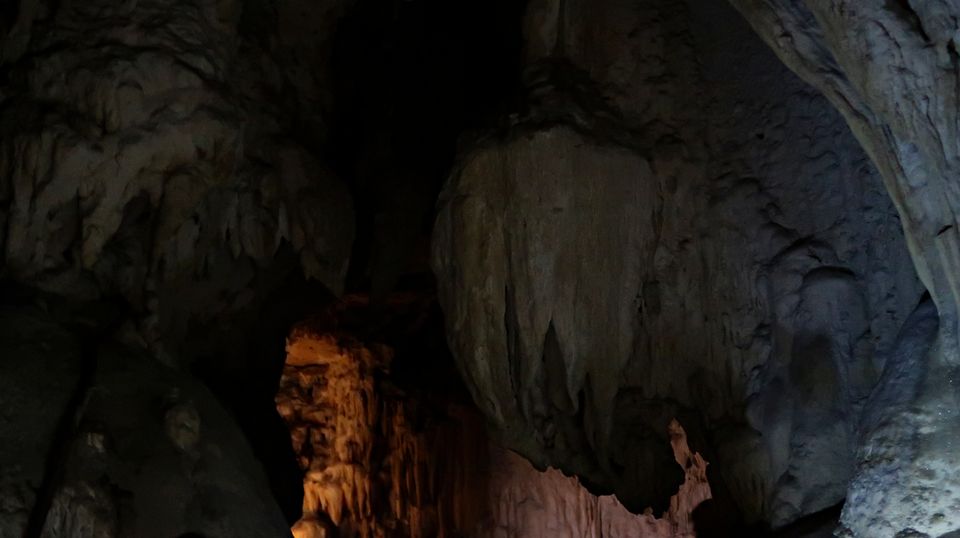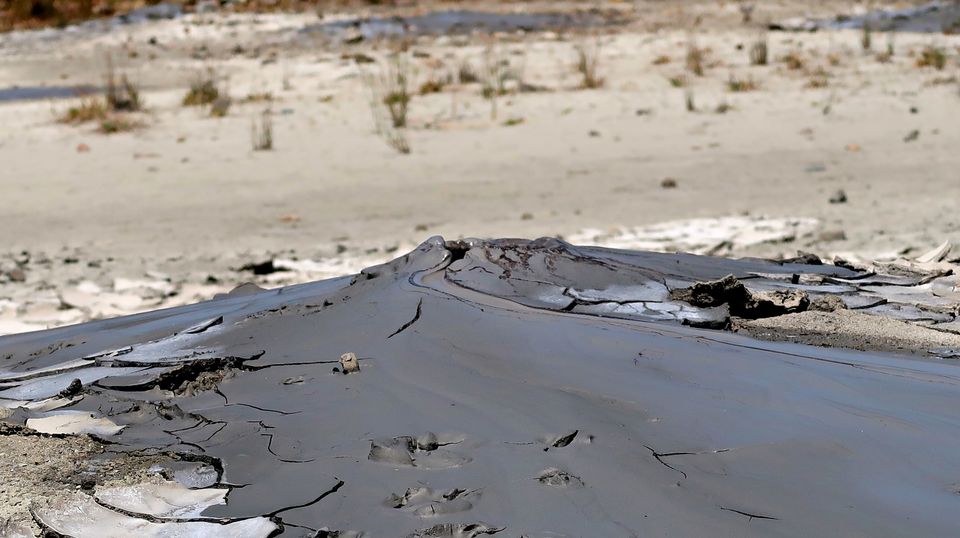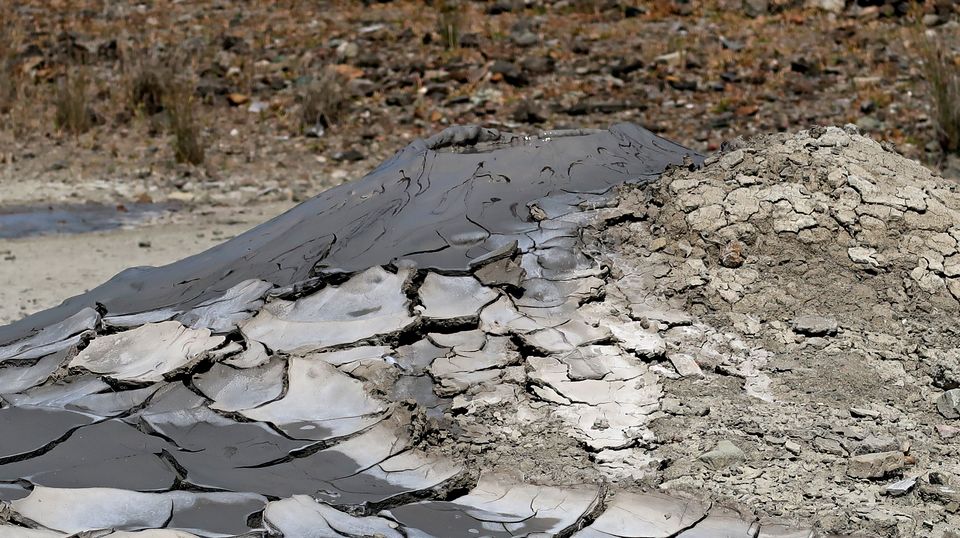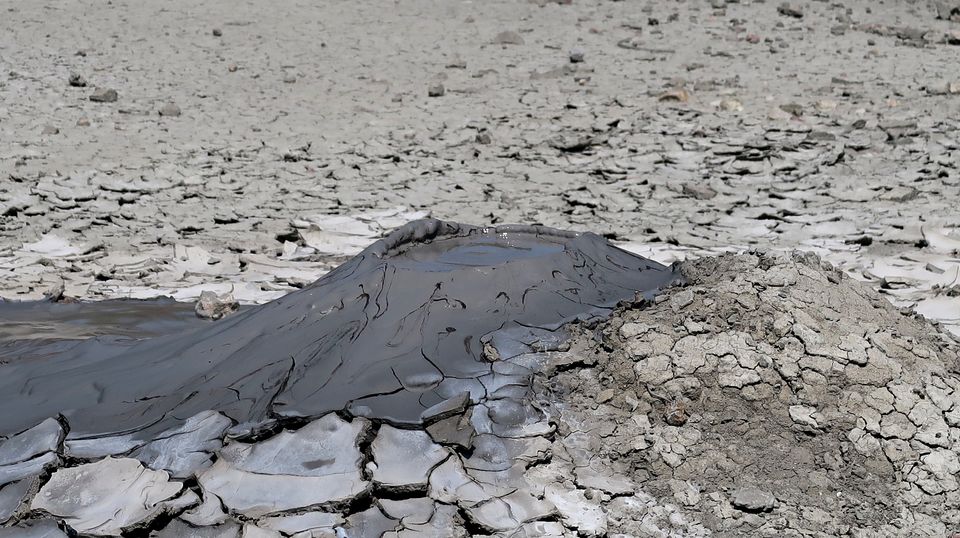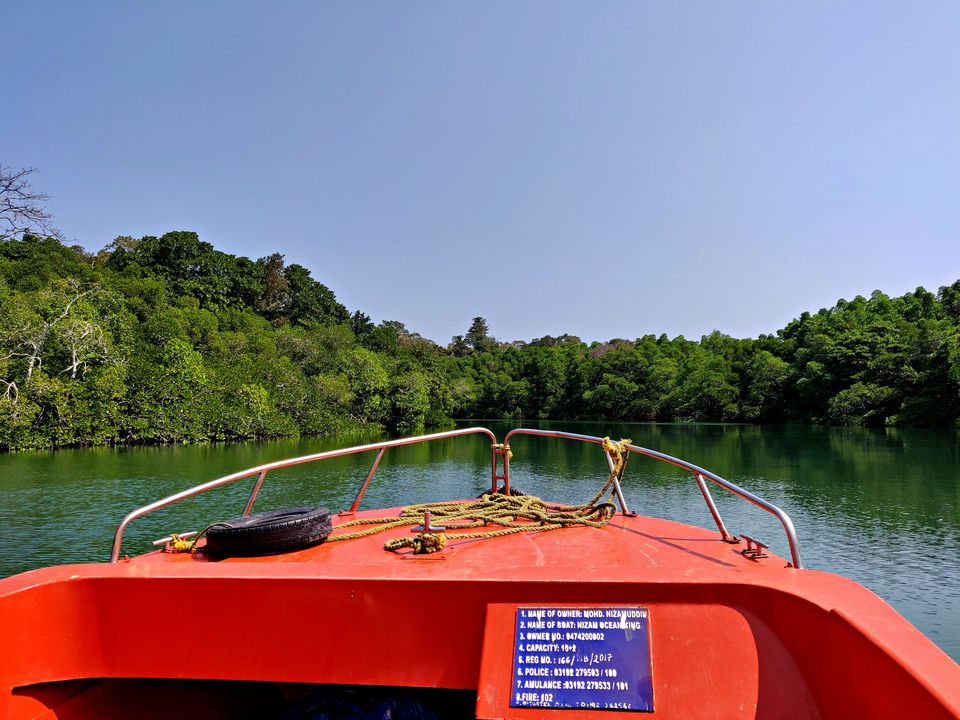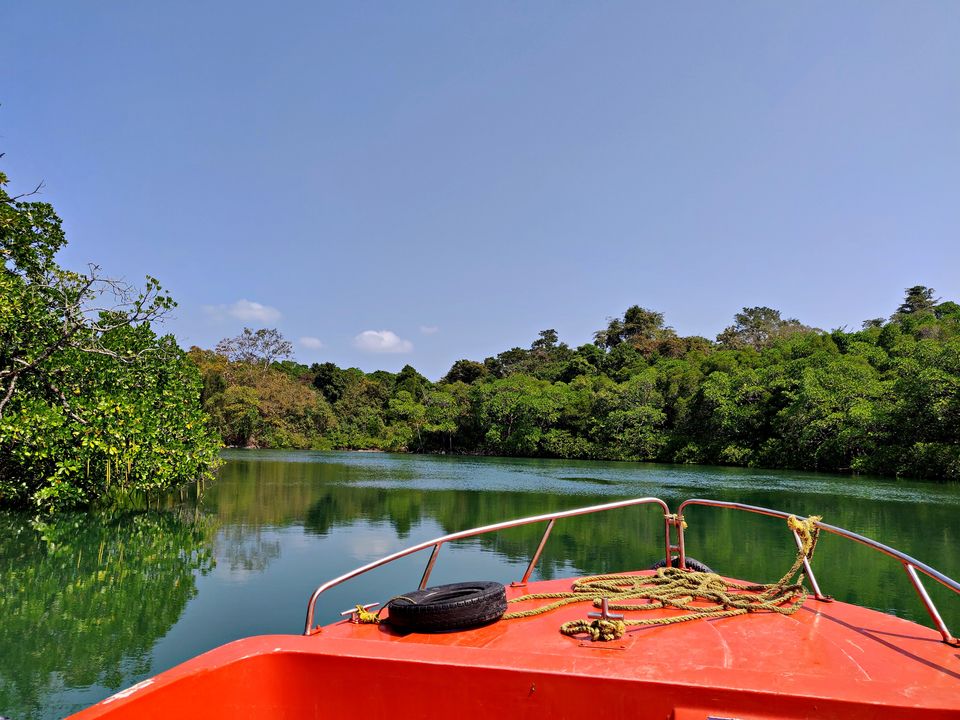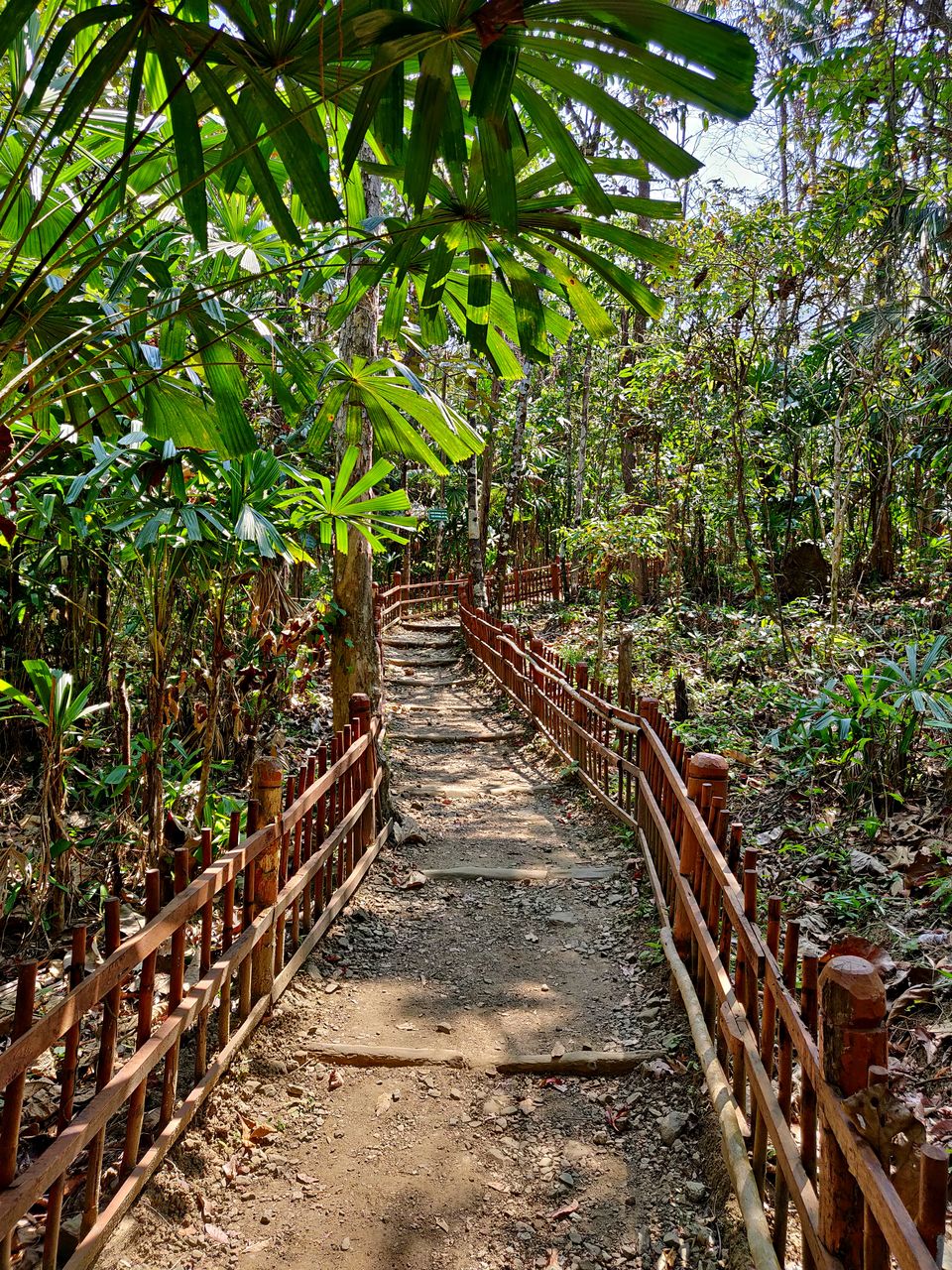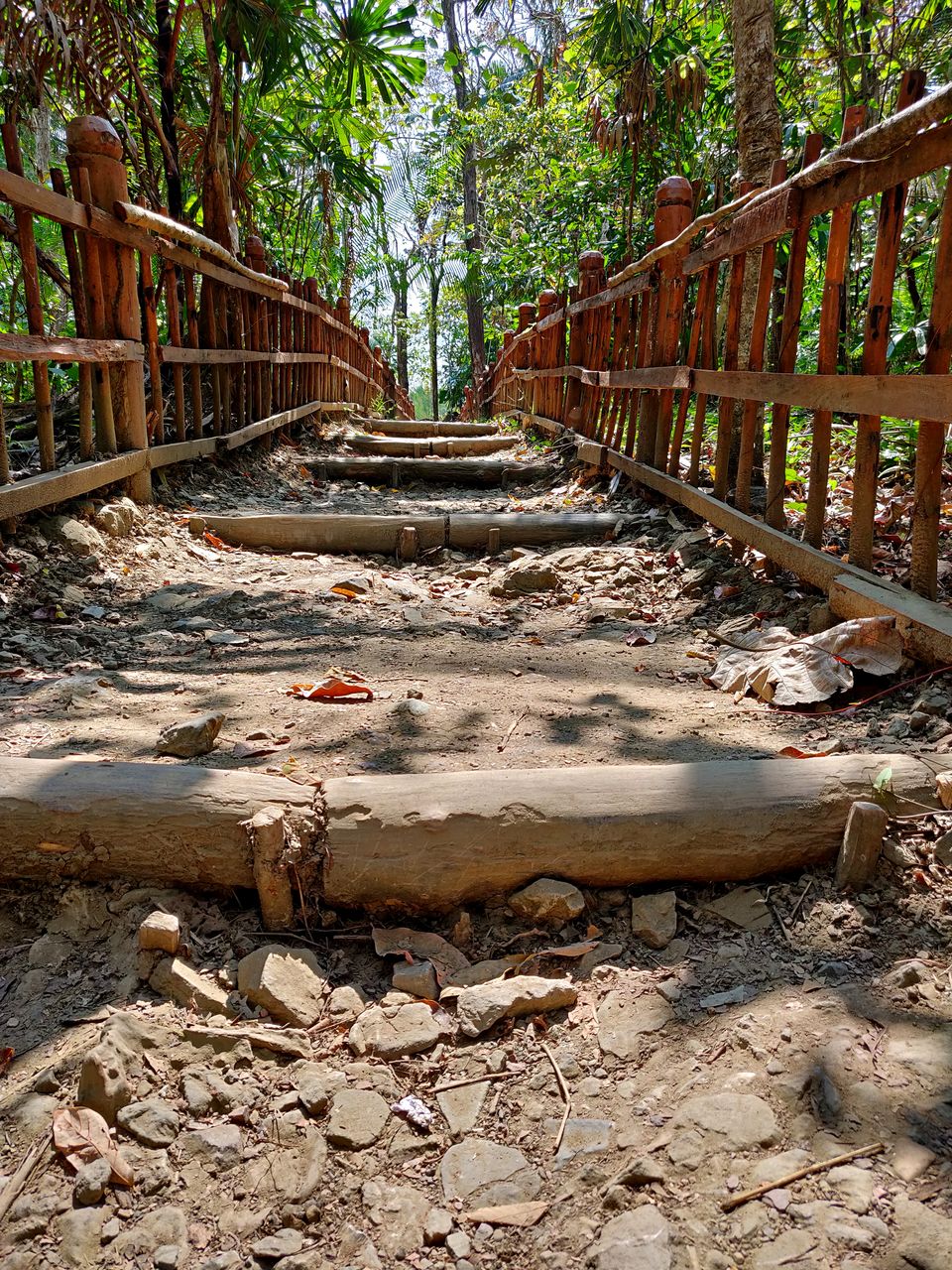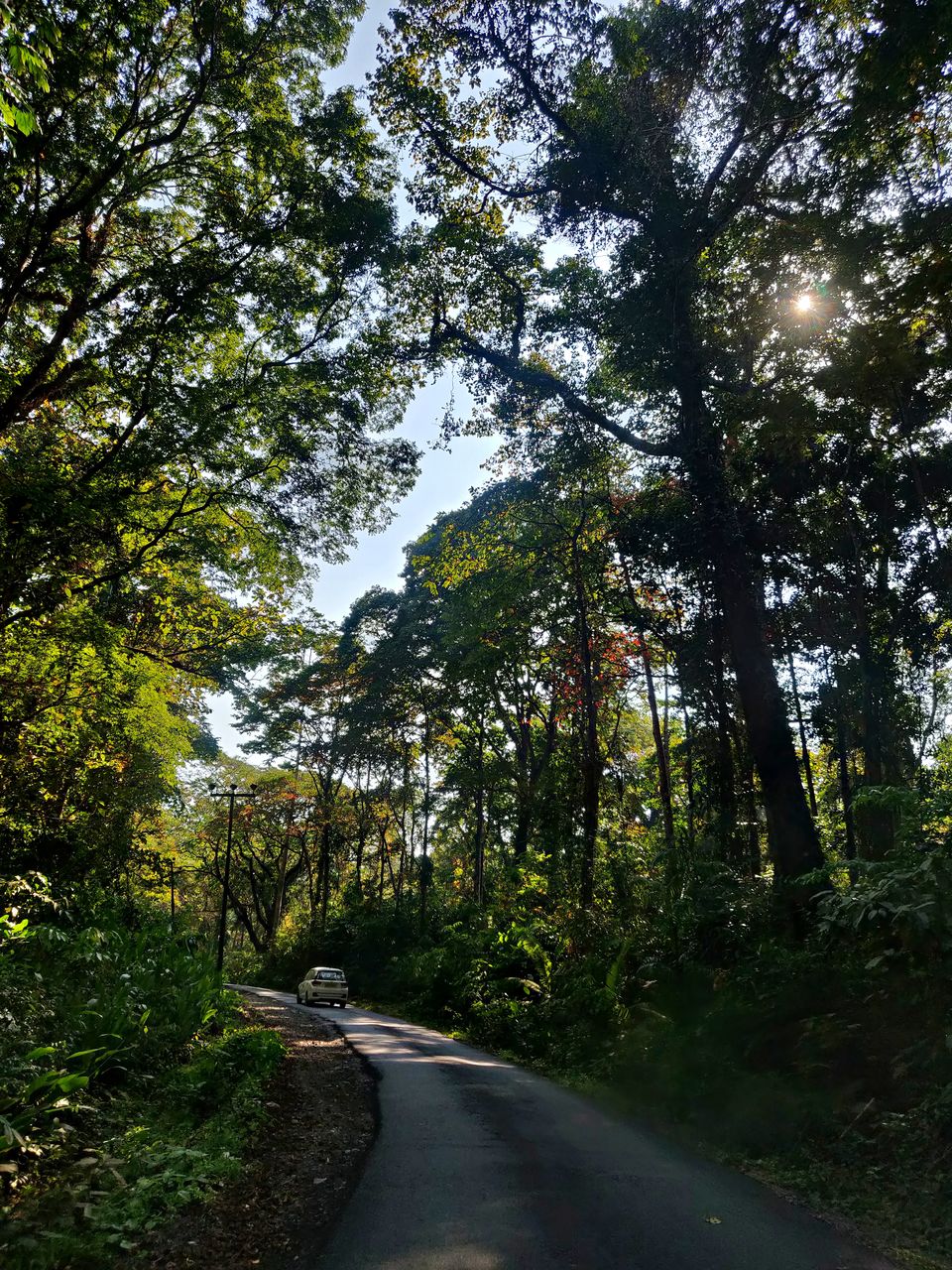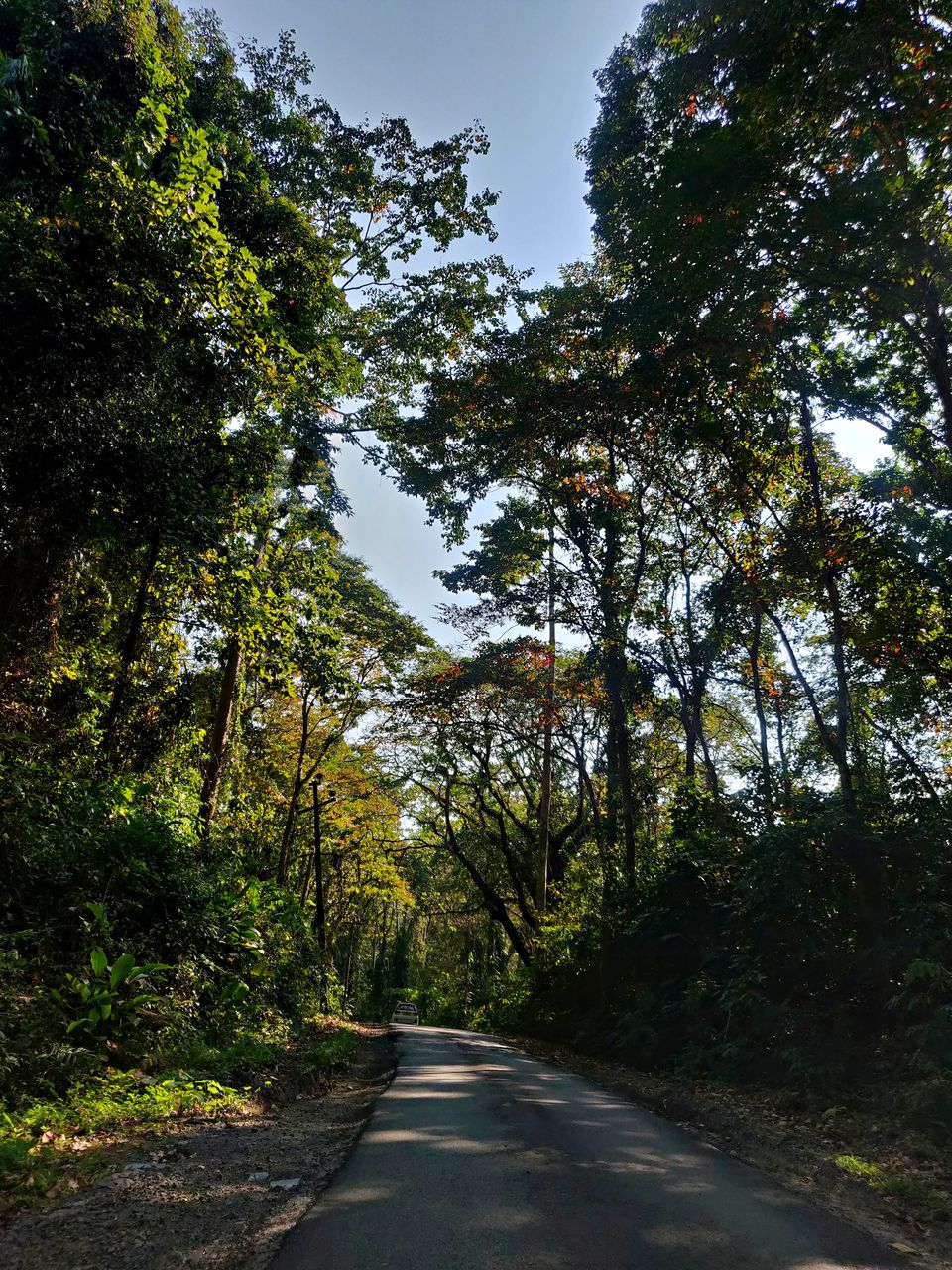 Today was our Last day in Andaman, after good sleep in night, we prepared for our checkout and went for breakfast. After breakfast we left our luggage at reception and went out to explore the area and local houses. After that we went to shop to buy something to eat and carry along and left for airport. We had afternoon flight from Port Blair to Hyderabad and then to Delhi, reached Delhi in night. That was an end to this amazing trip and Andaman truly is a heavenly paradise on earth.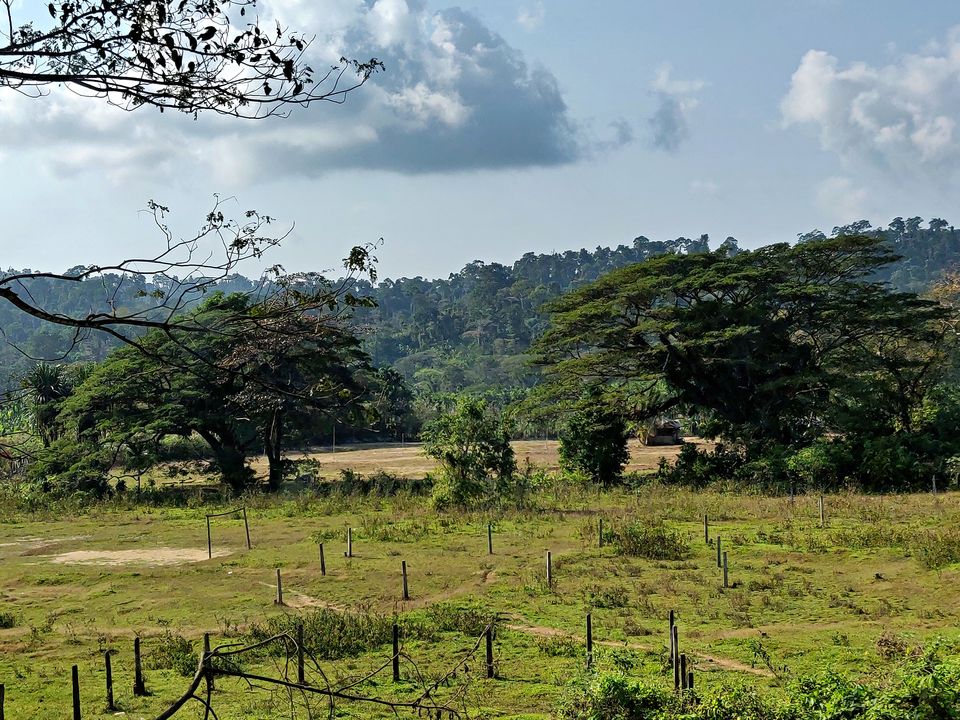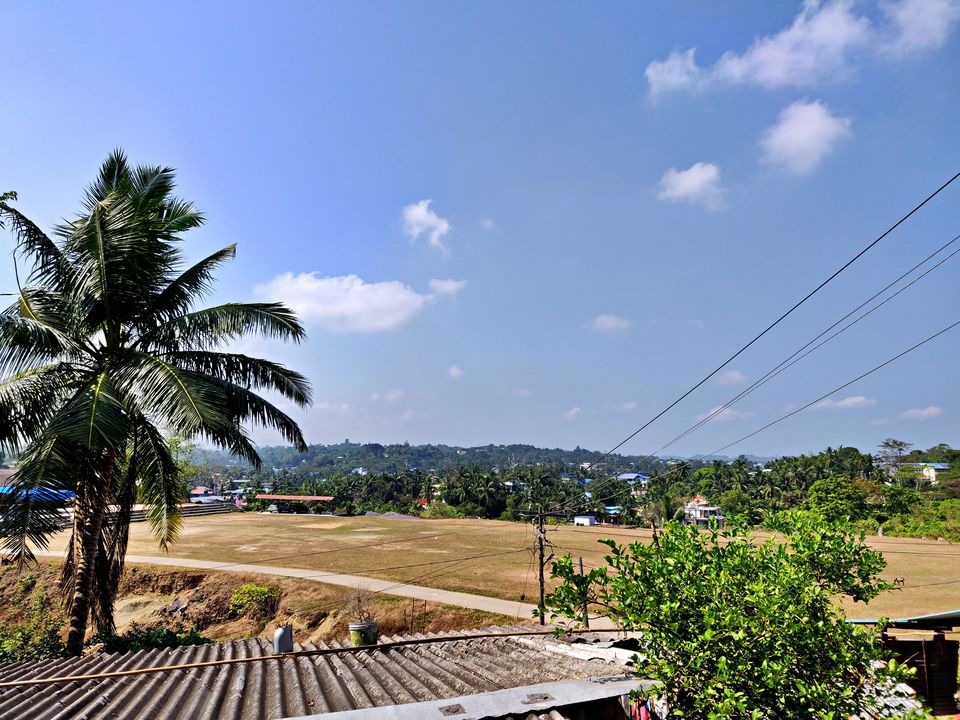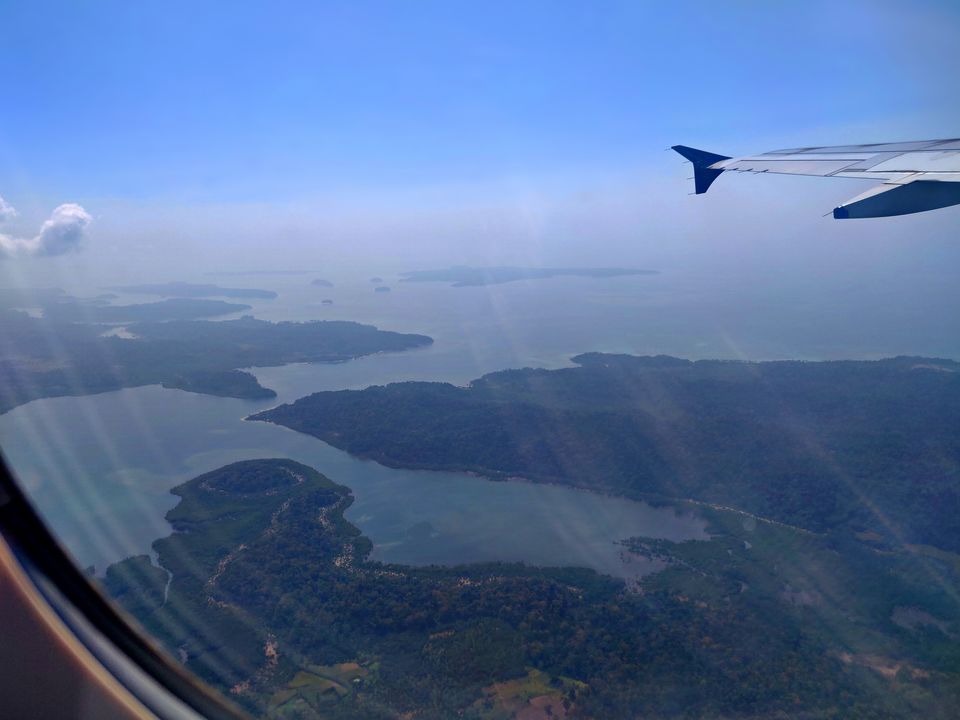 Expenses
Package Cost for two = Rs. 45000/- for both which includes 3 day stay in Port Blair (breakfast included), 2 day stay in Havelock Island (Breakfast included) and 1 day stay in Neil Island (Breakfast included), all the sightseeing, entry fees, all ferry/ship charges, private AC cab transport charges.
Return Flight Cost for two = Rs. 29000 (from Delhi)
Baratang Trip Cost = Rs. 6500
Activities = Rs. 4500
Shopping = Rs. 2000
Other Information: BSNL, Airtel, Vodafone works in Andaman but don't expect 4G internet there. Take enough cash with you, credit/debit card payment may not be possible always even if card swipe machine is there due to low internet connectivity. If you want to go to North Andaman assume 2 days for travel only.
Frequent Searches Leading To This Page:-
andaman nicobar island package, andaman nicobar best hotels, best season to visit andaman and nicobar, andaman family tour package from chennai, andaman and nicobar islands trip cost