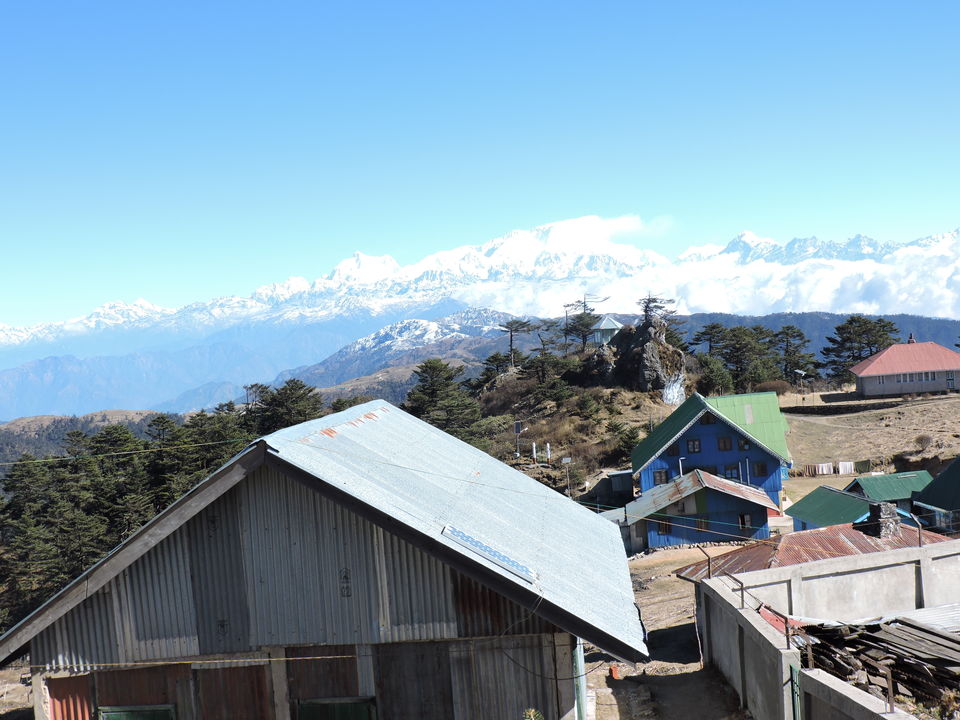 Hi everyone!
This is my 1st blog. I am very much excited to share my travel experience with you all. I am adventurous and budget traveler ,though I didn't get much opportunity to travel. However, me & my husband make plans & try to execute our travel plan as much as possible in the mighty Himalaya.
On March, 2016 we went for Sanadkphu trek. It was mesmerizing. I want to share our experience in this forum about that trek.
Day 1: We had flight from Dum Dum (Kolkata) to Bagdogra. We reached Bagdogra at around 1PM. Due to high taxi fare from airport, we booked an Auto ( Rs.150) & reached Darjelling more.After lunch, we booked a share cab (125 per head) & went for the next destination which is "Queen of the Hills - Darjeeling". when we reached at Darjeeling , it was dark & drizzling. We checked into a hotel near to Darjelling railway station(Rs.800 per night) & our guide/friend Ritesh helped to book the hotel within our budget. Ritesh is a very nice & helpful person. Since it was our 1st trek, he helped us a lot throughout the trek.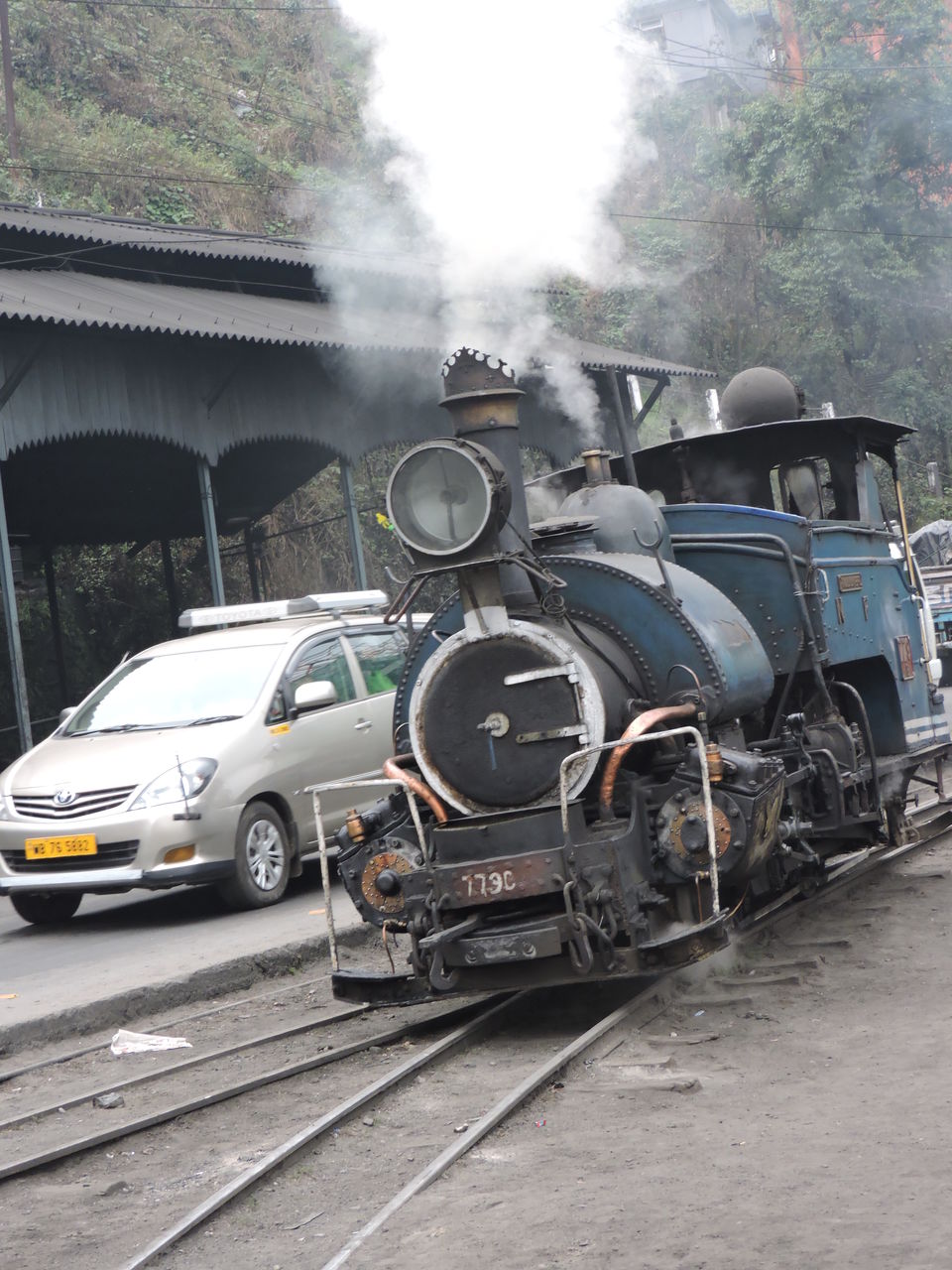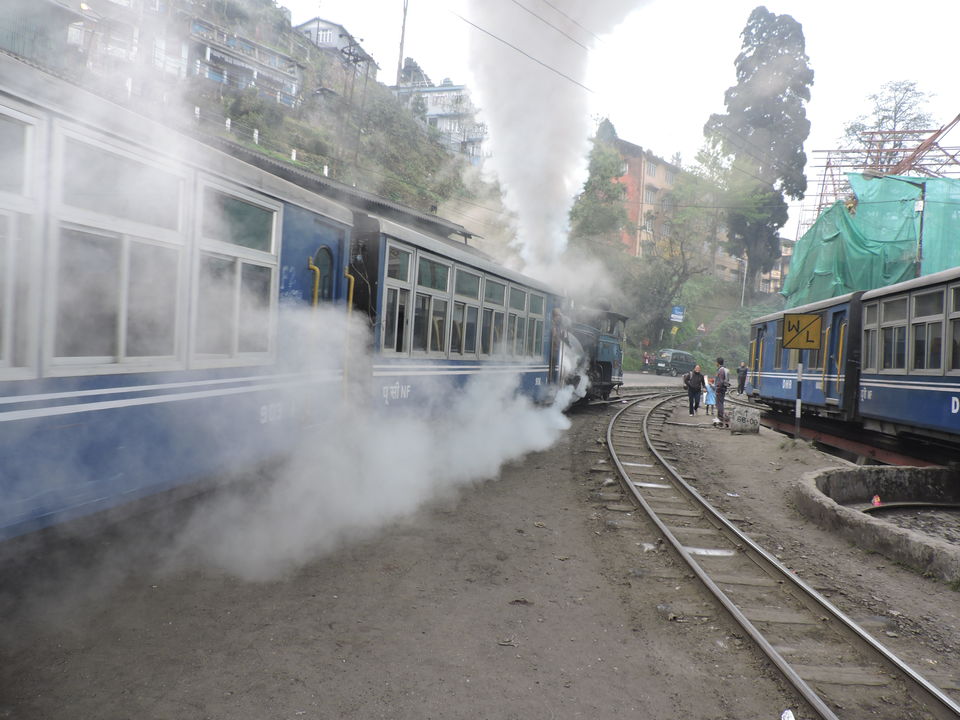 Day 2: Next day we woke up early & went to explore the heritage city. We clicked some pictures & got ready for the next destination. The journey was mind blowing as the road was covered by thick clouds & didn't make out where the road goes. We didn't get opportunity to click pictures, as the cab was full & packed.
Within two hours, we reached Manebhanjan.
Manebhanjan, a small place & the base point for the Sandakphu trek. We had local veg-Momo there & it was so tasty that I can go once again only to have this MOMO.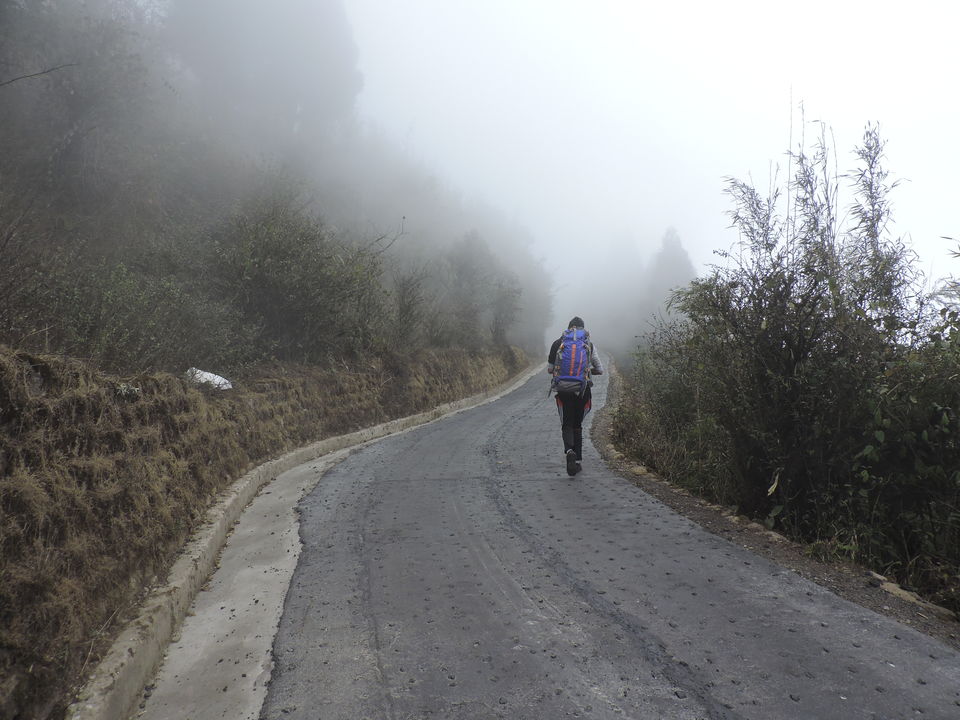 We started our trek from there & the first few steps were too steep. After walking 2-3 kms we reached at chitrey. Walking through the meadow & clouds for half -an hour was amazing . We met with our little friend at chitrey.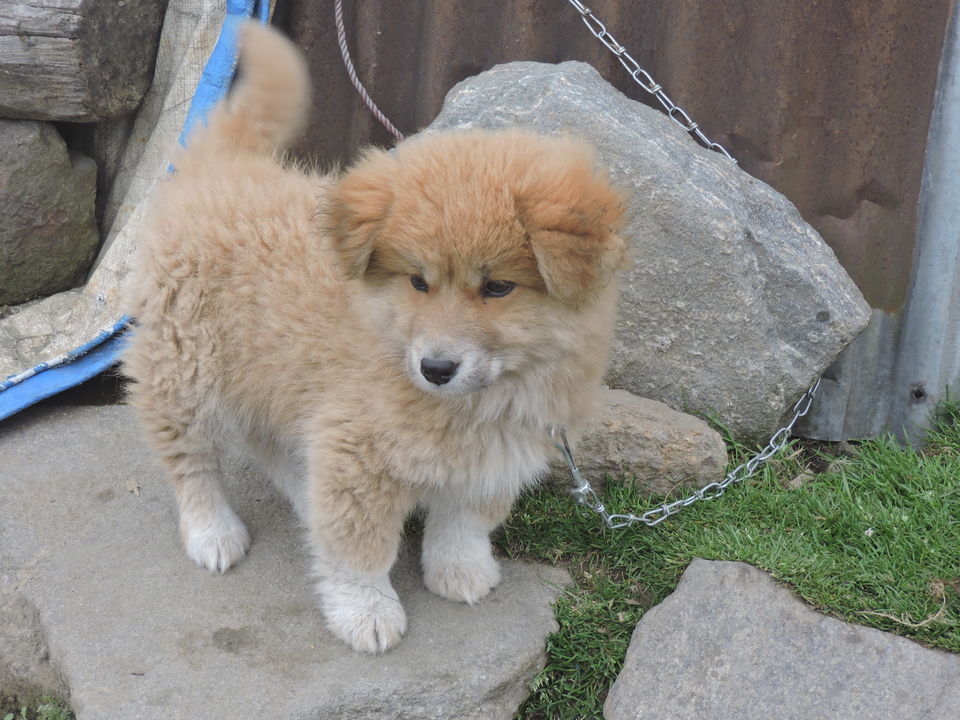 On the way we had tea-coffee-lunch in different different destinations & finally reached Tumling to spend the 1st night & checked in a nice home stay & they welcome us with a hot garlic soup.
Day 3: We woke up at early with the rhythm to enjoy the beauty of mighty Himalaya & it gave us golden beauty.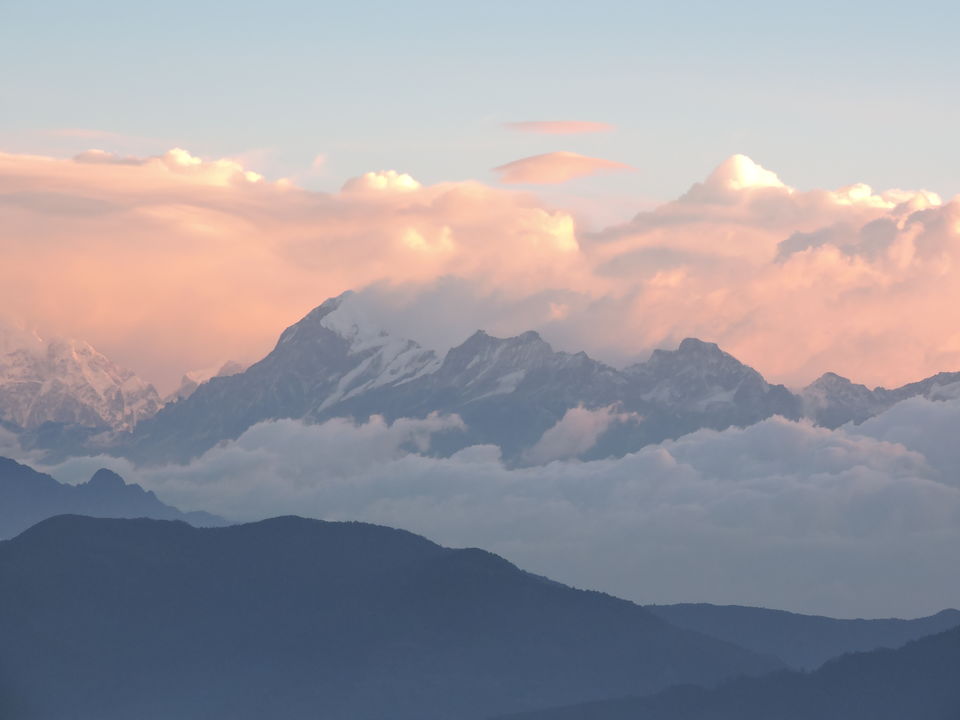 At Tumling,we met with a lady who had come alone from Sweden . She was 57 years old & willing to complete the trek. We decided to go with them. Seriously; She was our inspiration & she walked faster than us.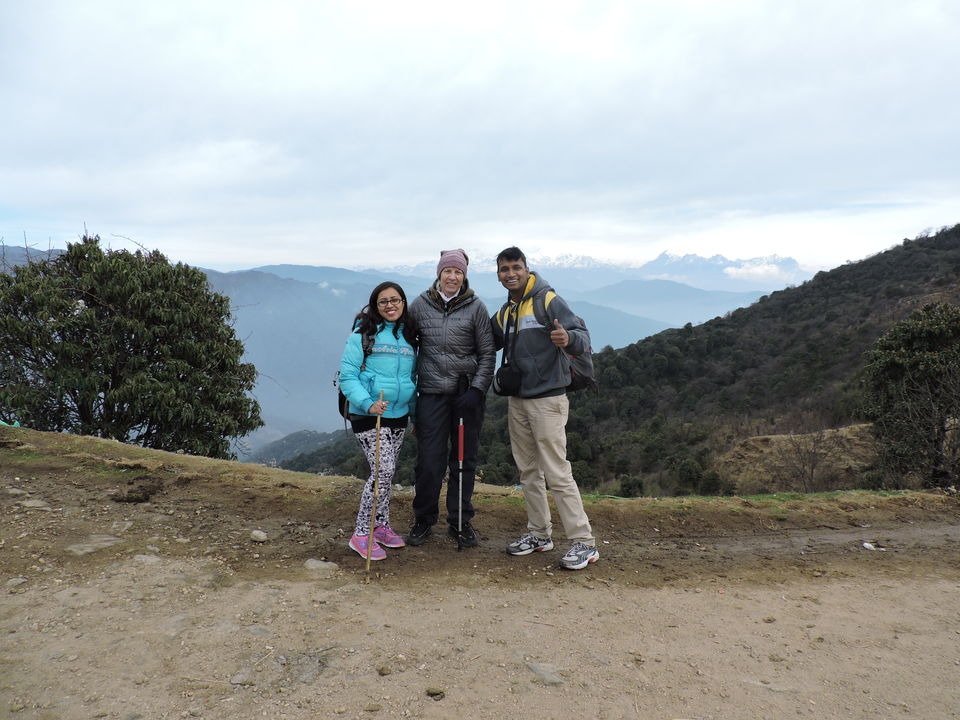 we covered the trail of Tumling & went through a forest.It was so deep forest that we didn't even make out the sunlight where it was. We went up & down though the Singalila National Park & reached Garibas.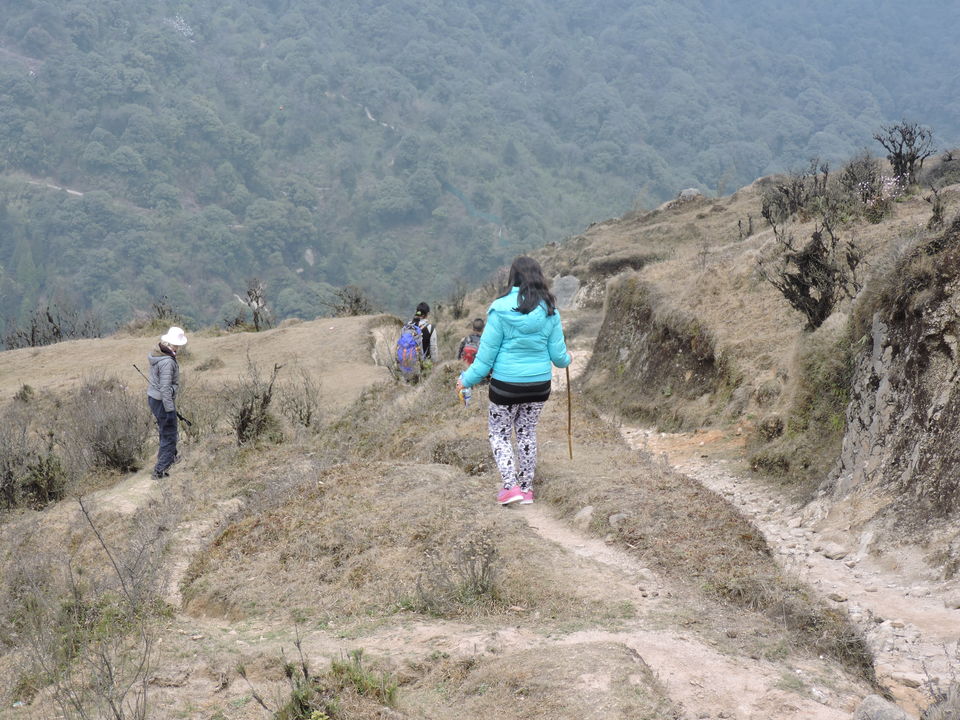 After taking some food/rest, we reached kalipokhri at around 3 PM.Certain rain stopped us for an hour , but that rain was a gift to us & weather got cleared. We were gifted clear sky but it was very windy & it was very tough to stand outside our home stay.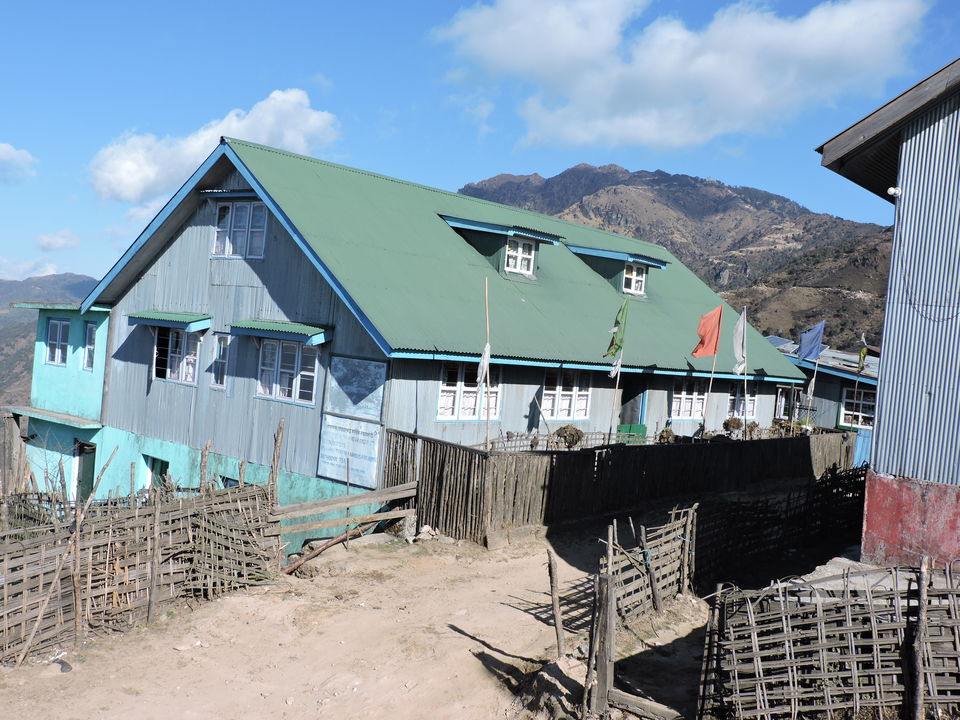 Kalipokhri means black water lake. It is a holly place to local people. It's situated in border line of India & Nepal. we checked in a guest house & the room was too small but well decorated that two people can adjust themselves in a well manner.
At night the dinner was so yummy. Rice rooti, Sabji dal & pappad. Such a mouth watering dishes.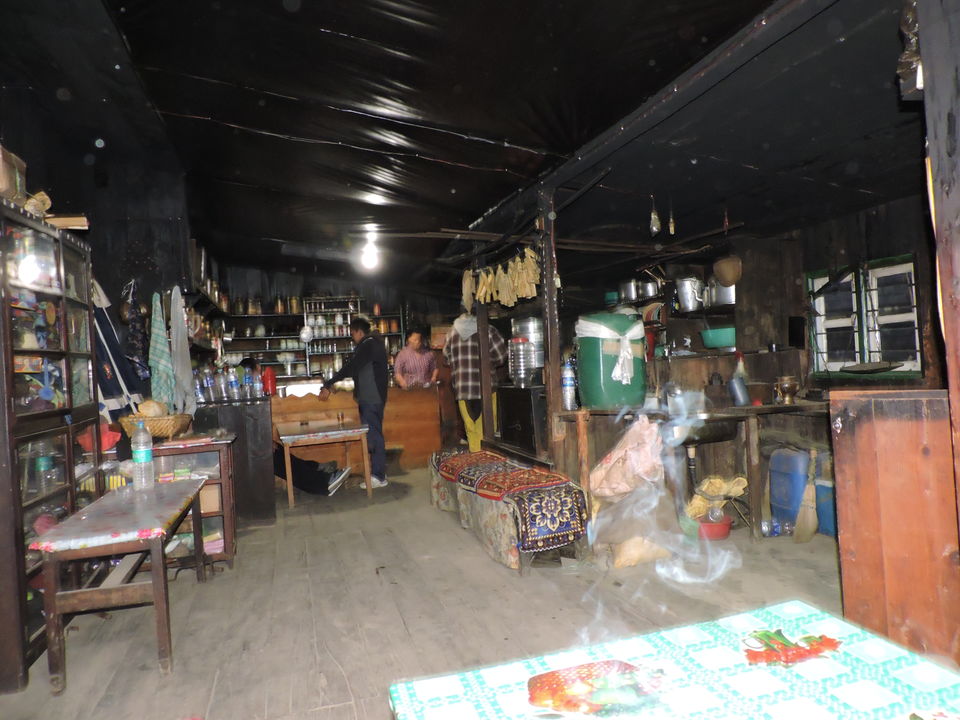 Day 4: Finally, we were ready for the summit. After having breakfast of local tasty bread we started our journey. The pathway was not good. The road was stony & very steep, but all our pain was relived with the breathtaking view.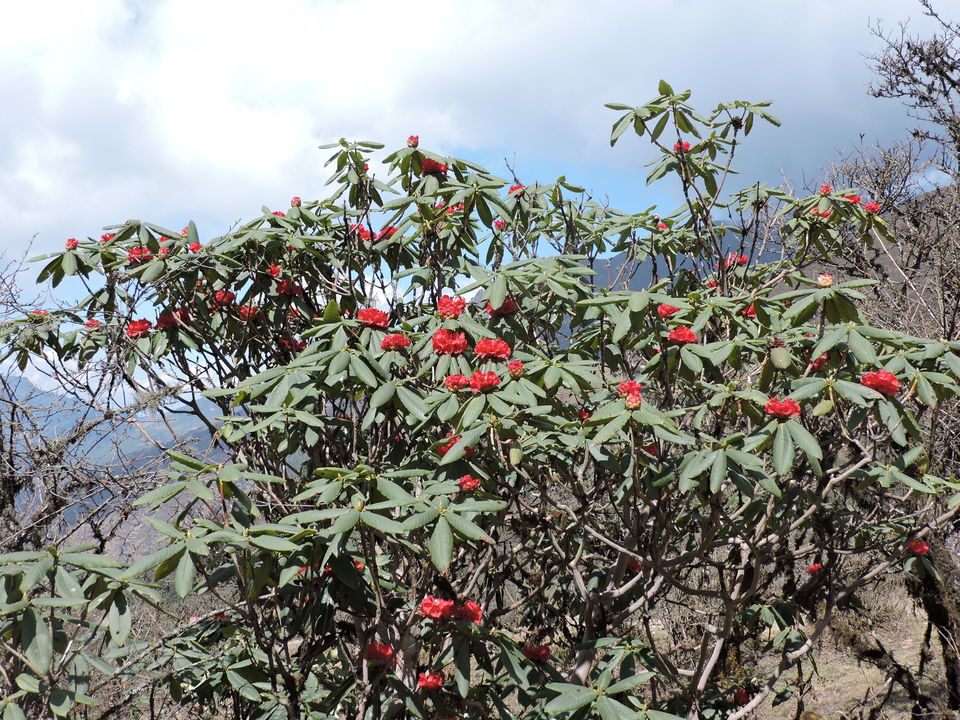 We met with a small friend at Bickybhanjan. He was so cute.He was dancing, singing, posing through photo session.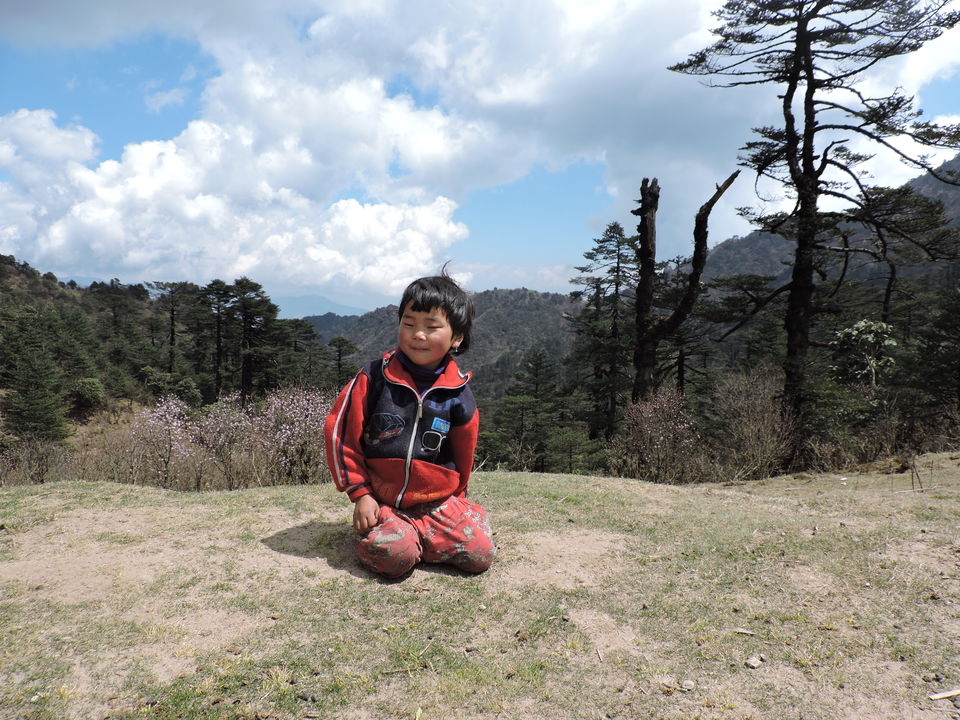 We took half an hour break & after 2hrs of walk, we finally reached the final destination. It was so cloudy that we could't see anything.After few hours hail-storm, started & everywhere covered with white bed-sheet. We celebrated our success.
Day 5: We woke up at around 4AM.It was so dark. we come out from the guest house & suddenly saw a ray was coming out from the sky & it looked like burning clouds or burning ash.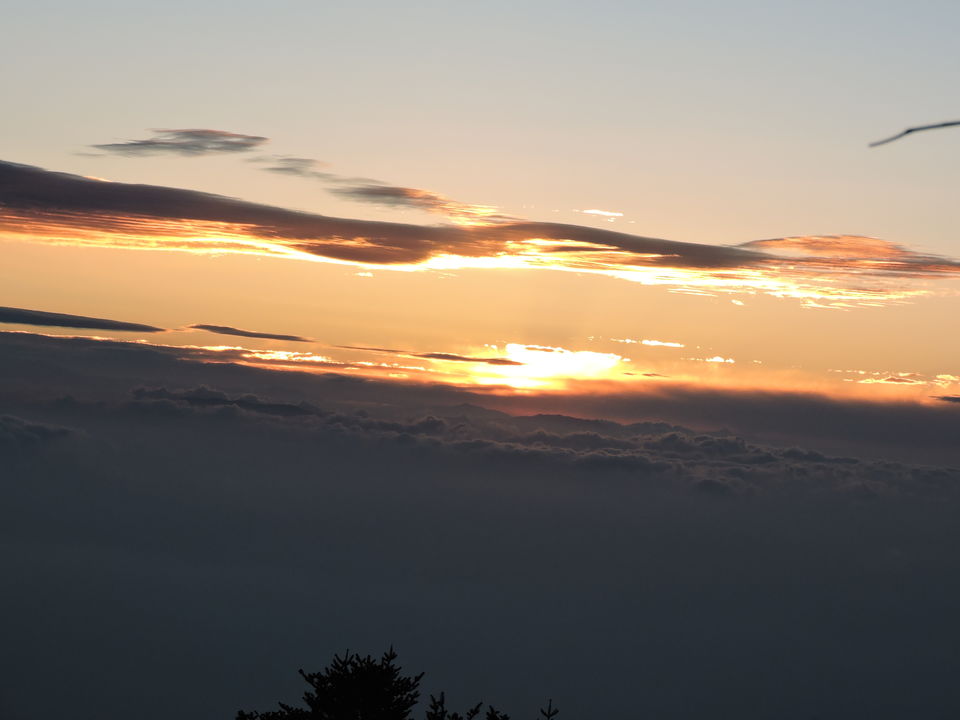 We followed a group & climbed top of a rock & the view is really really awesome. We could see 180 degree of Mt Everest family & Kanchenjunga family & sleeping Buddha as well. The weather was so cleared that we did make out where was Makalu Lotse and the other Everest family members. We enjoyed a lot.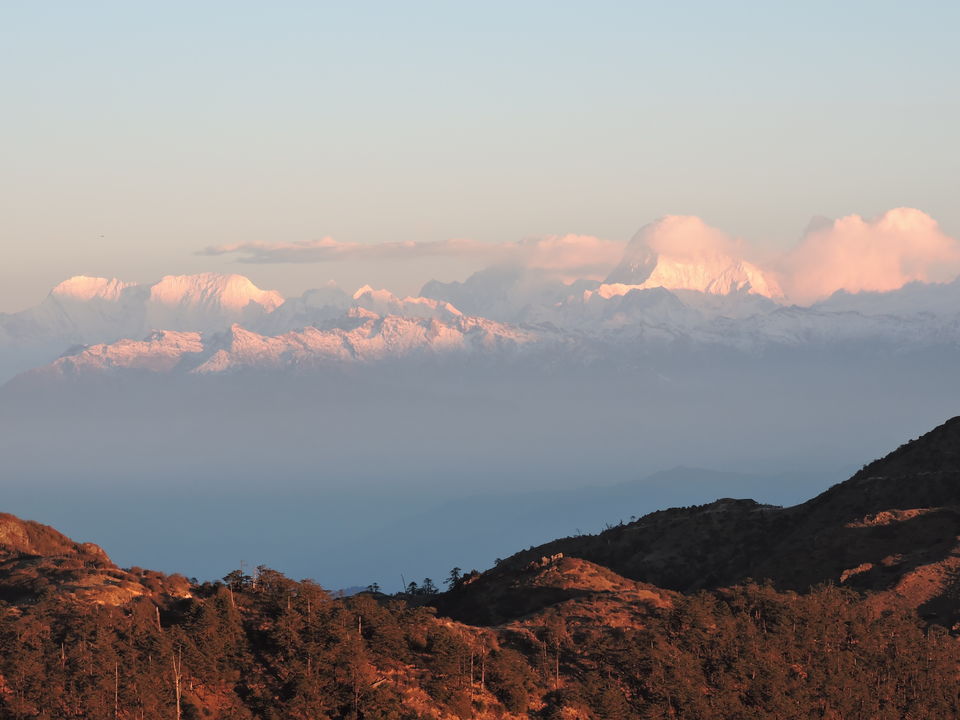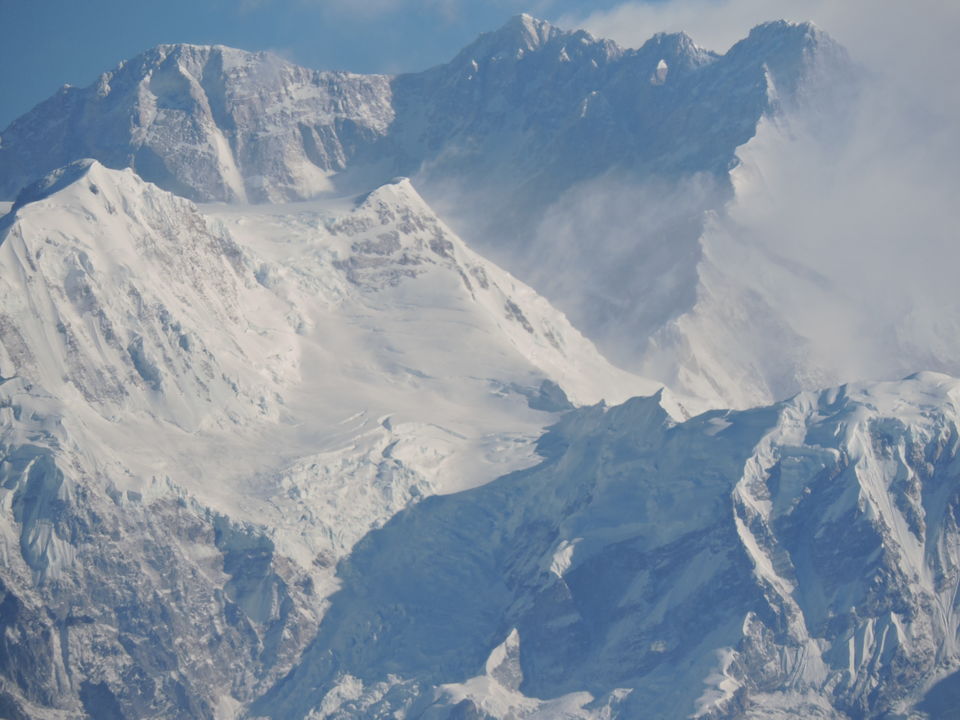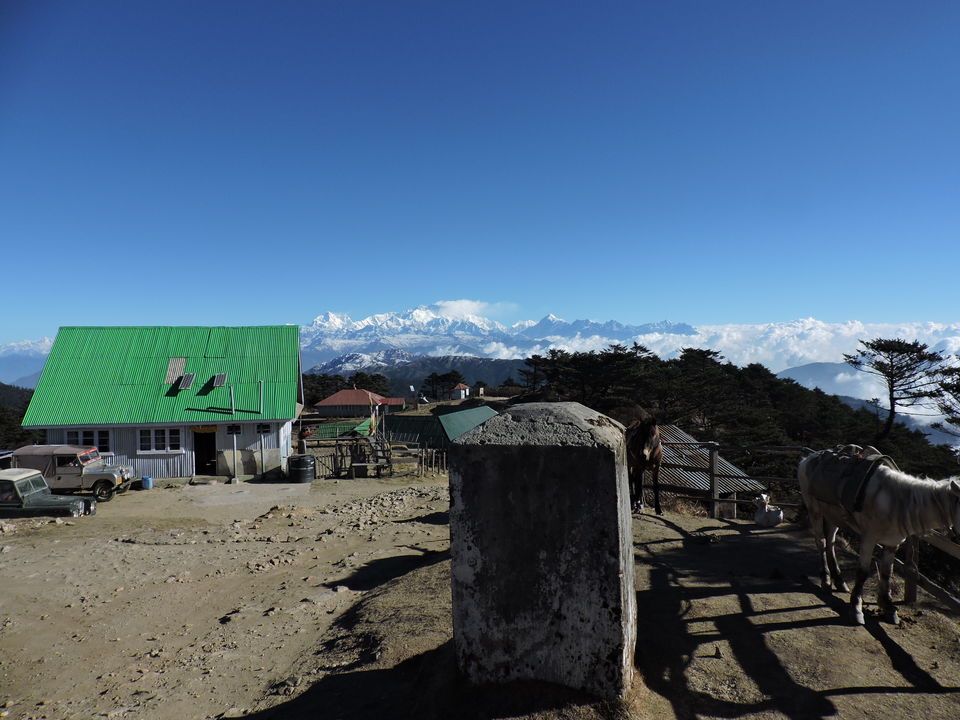 From there, we dropped our plan to go Phalut due to heavy snowfall . We went down to Timbure though bamboo forest / Pine forest in Singalila National Park.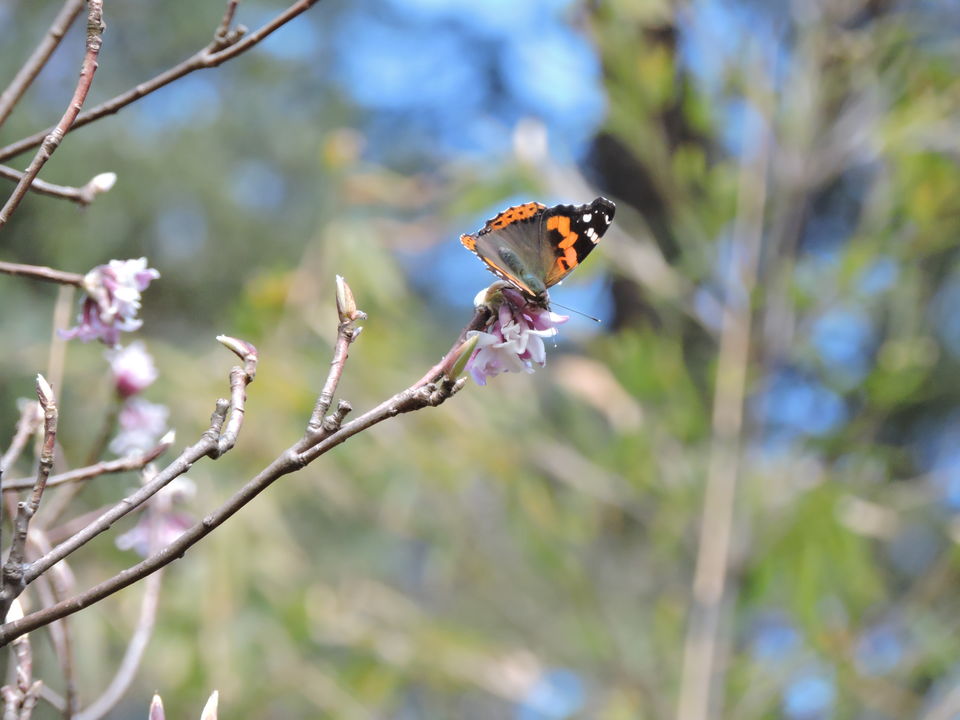 "Timbure" a small Village situated besides the Shrikhola river. The village is famous for corn cultivation.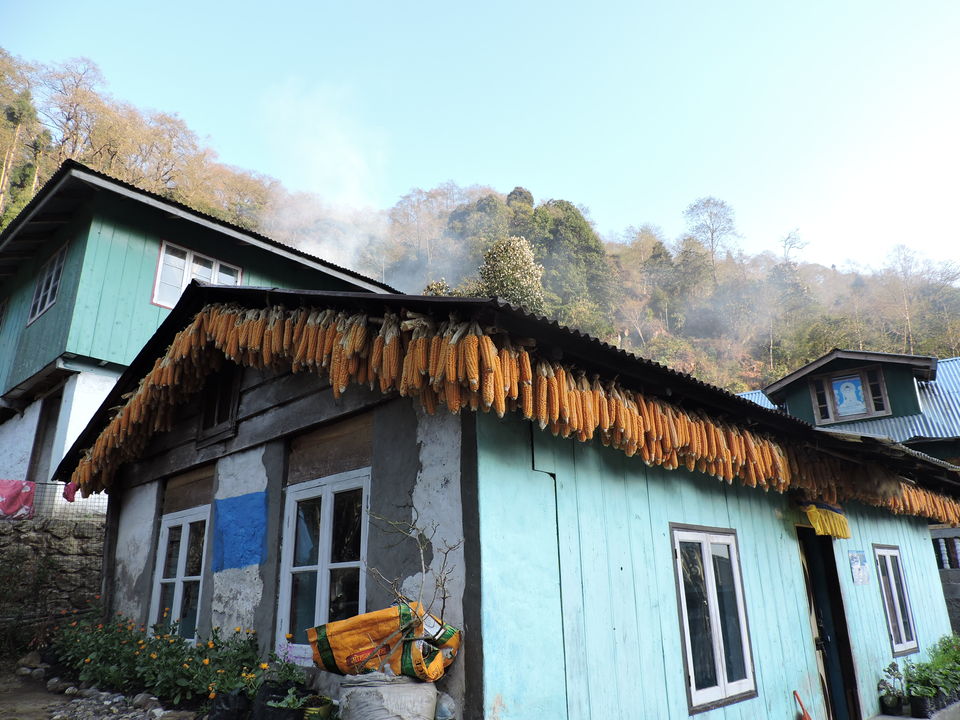 Day 6: We walked up to Sepi through the Shrikhola bridge & hired a shared cab to Darjeeling. It was the end point of the Sandakphu trek.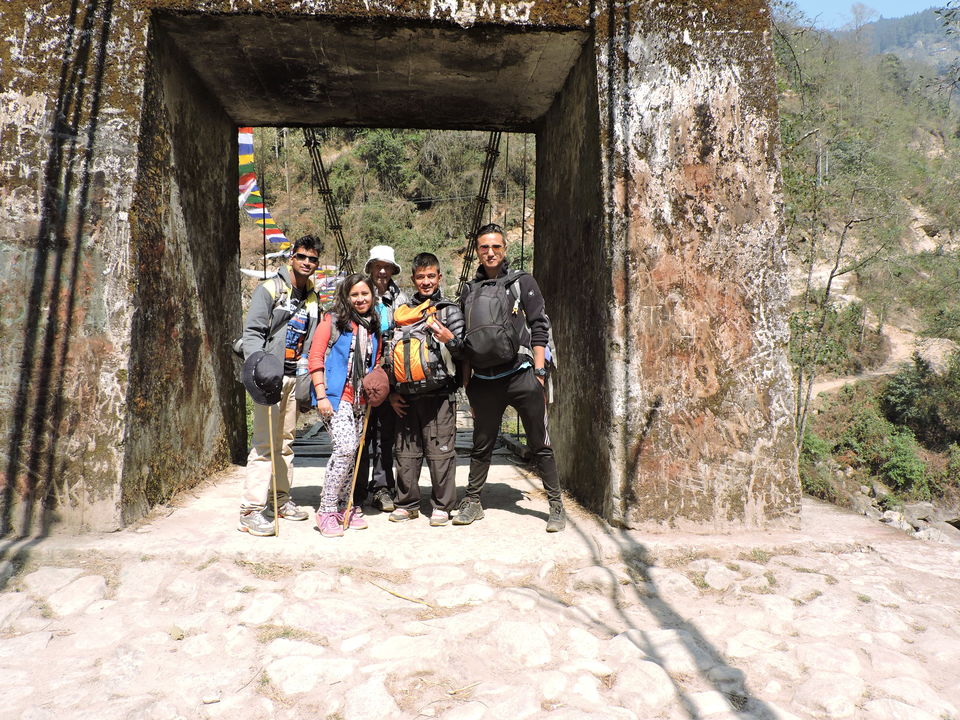 We took a short break at Rimbik. Rimbik is a small town in the Singalila National Park area of Darjeeling District of West Bengal. while travelling by the car, we have coverd Dhortey as well. Nice Small village it was.
Day 7: It was the day when our trip come to an end. But the morning of Darjelling, started with a new hope and new destination.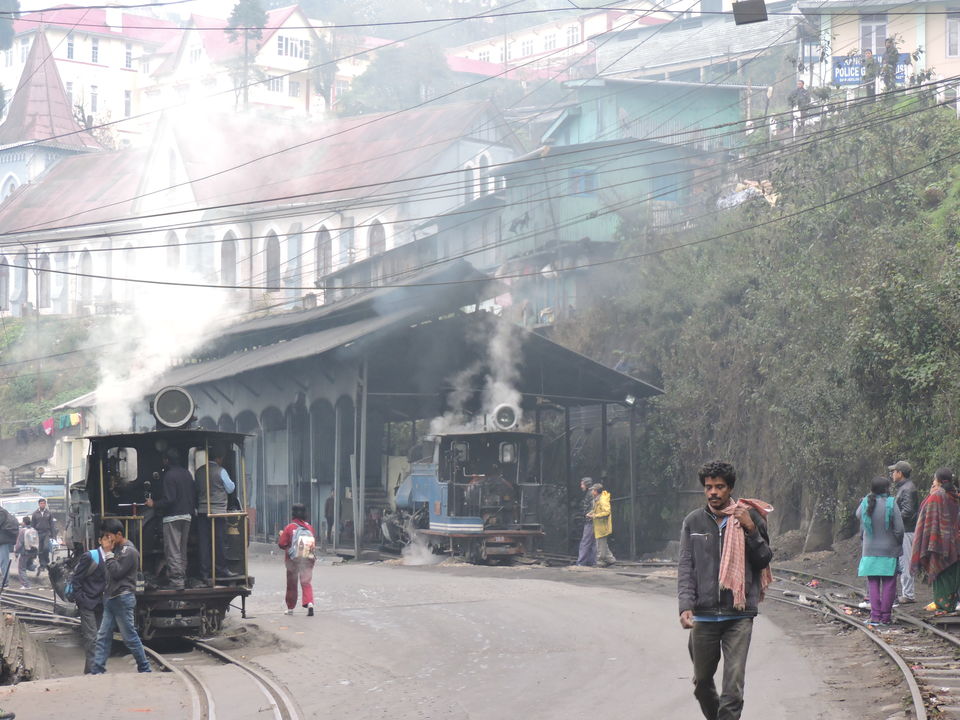 We had train from NJP to Howrah.
End of our Trek.