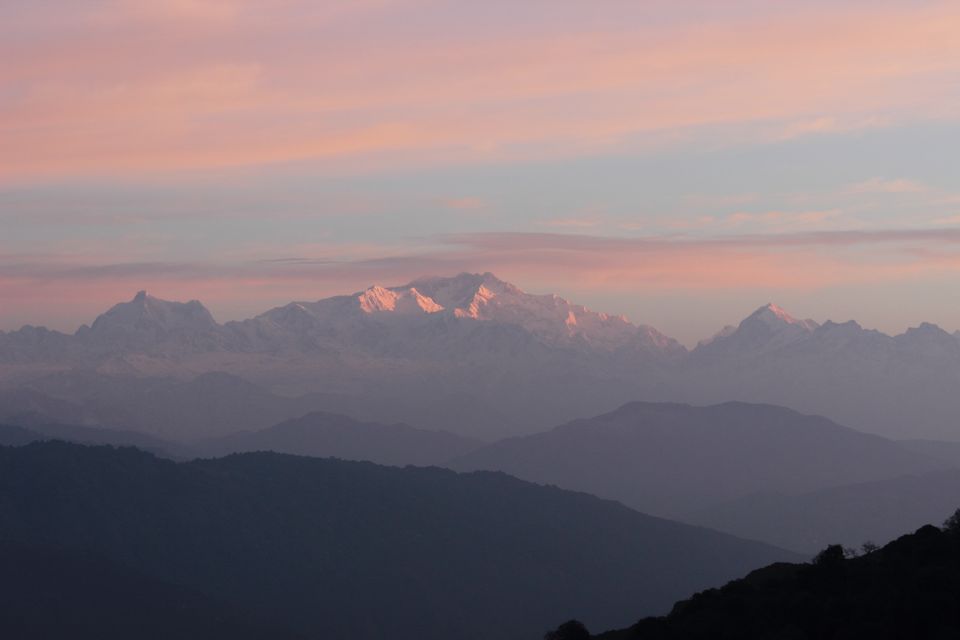 Started from Hyderabad with my cousin, indigo 8:20 flight to Bagdogra(ixb) airport . Hired a pre paid taxi to Darjeeling. (Sumo :1900, wagon r:2100, innova:2500). Took the sumo (ideal for 5 PPL ), after taking into consideration the route we traveled felt it was the better decision to take a sumo because of the extra space that you get .We Stopped enroute at sonada for lunch it has a couple of very good restaurants and also the place is ideally located for stop point for lunch just a couple of hours before Darjeeling.
We already had a booking at Sinclairs Darjeeling hotel ( cost 3.5k per night including breakfast). The rooms were pretty good and it's a bit of luxurious stay . Took rest for sometime as the journey through the ghat was a bit challenging and later started exploring Darjeeling.
The mall road was always buzzing with people and shops , restaurant . Couple of medical shops were also available. You could also buy good quality trekking gear like bags and gloves , we found a shop selling osprey bags later we found out that these could be first copy rather than original products.
We had nice dinner at glenary's the place is alive and buzzing . Music food , drinks. Perfect way to end our night to prepare for the next day.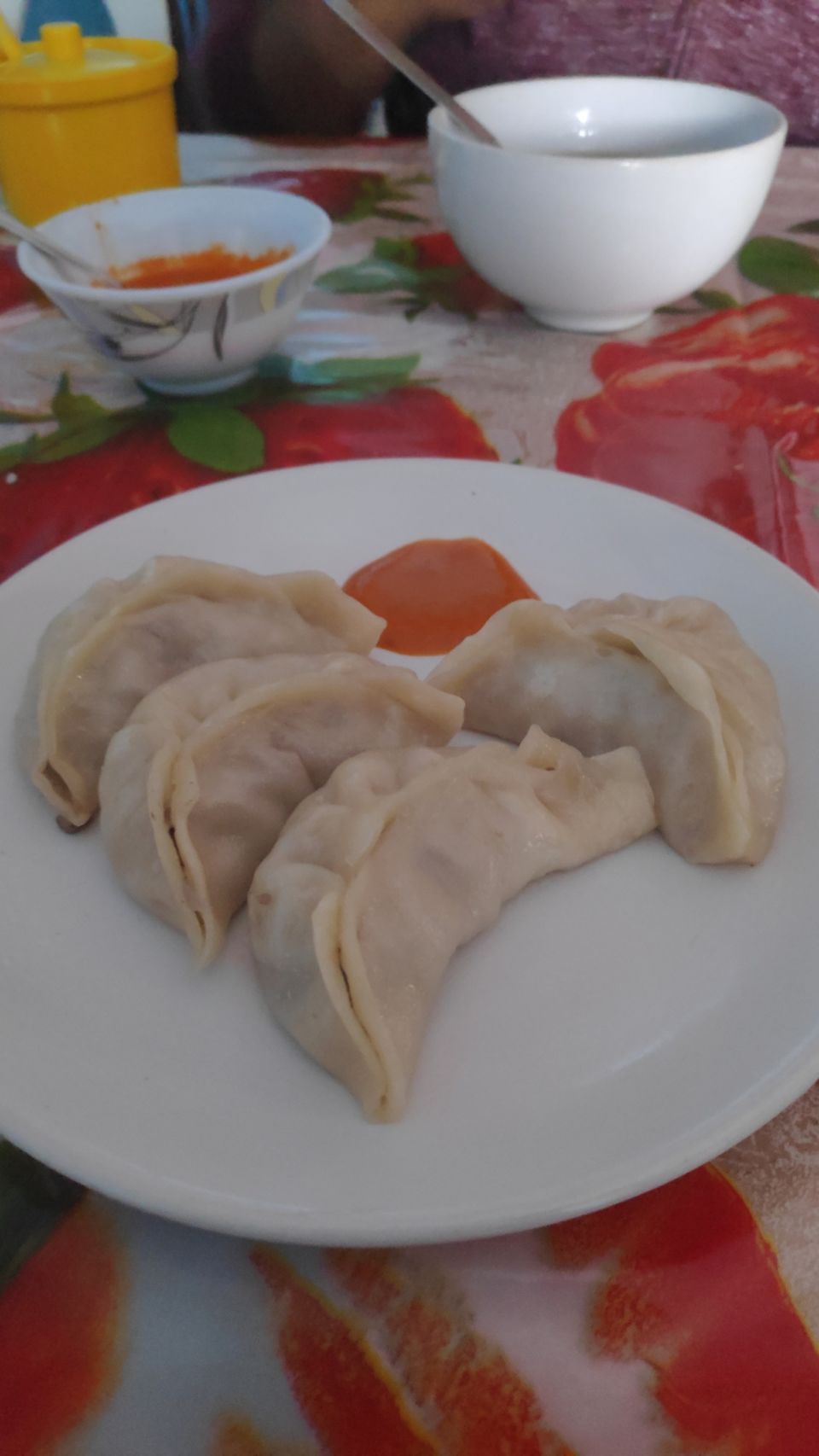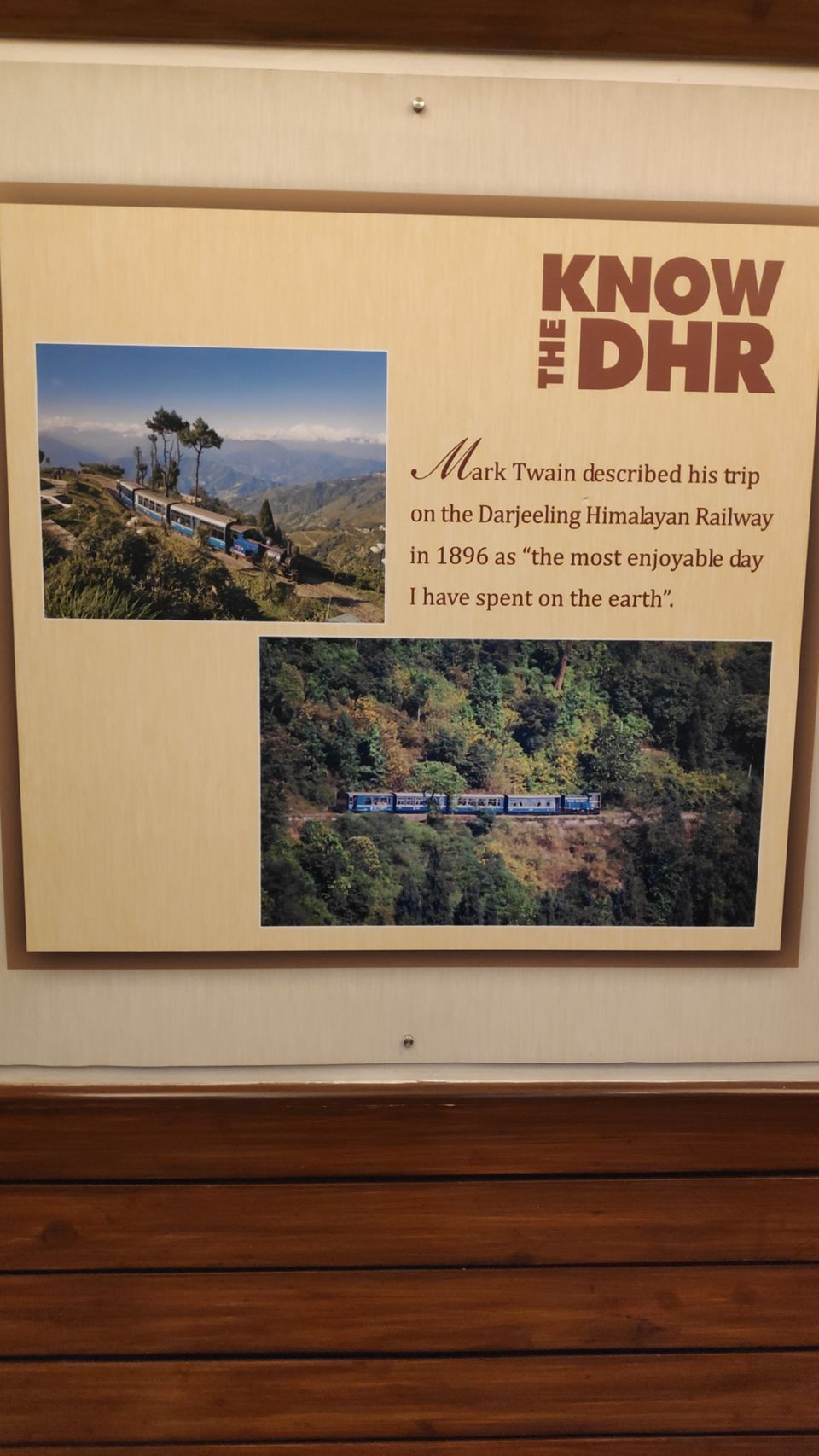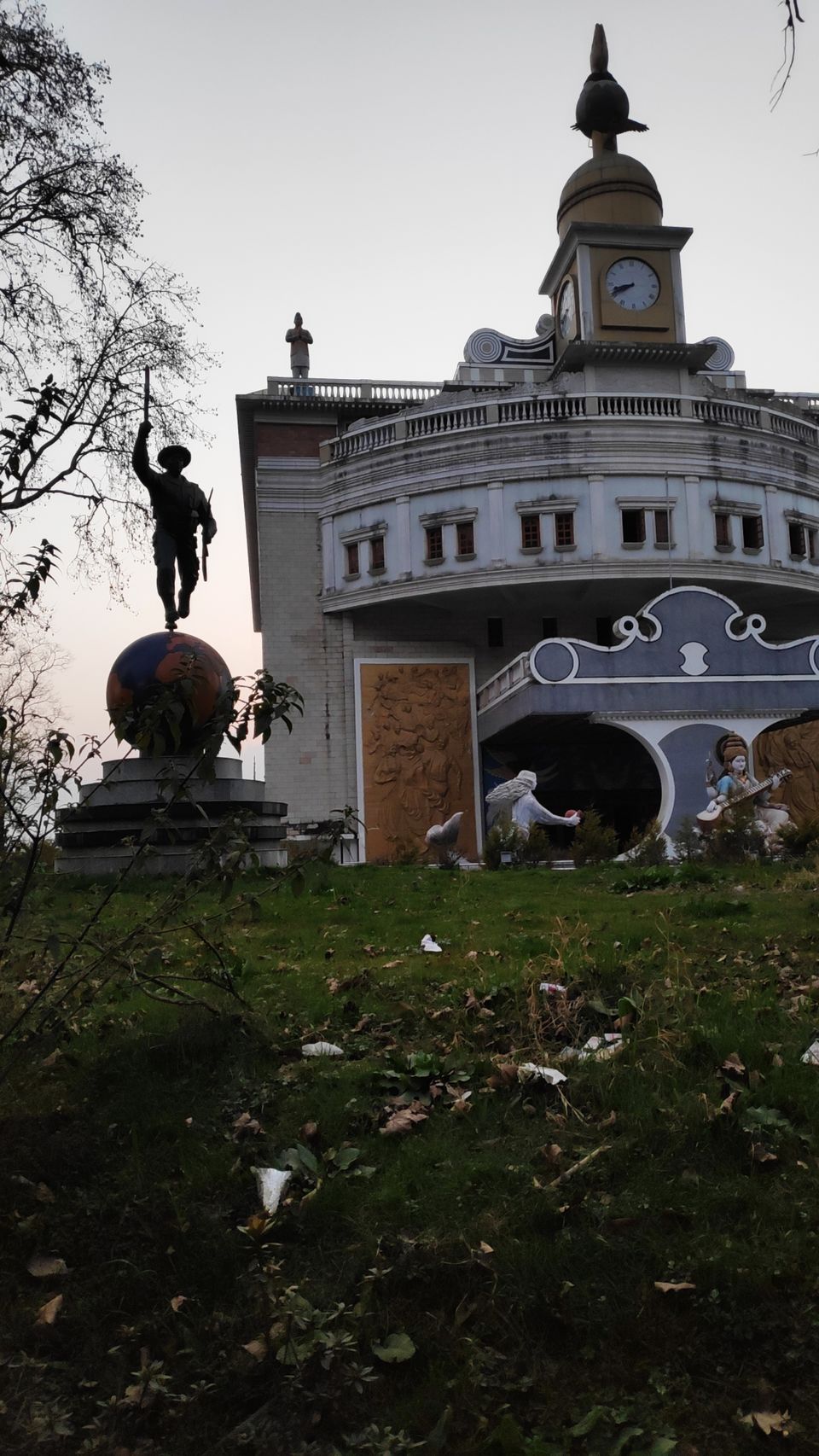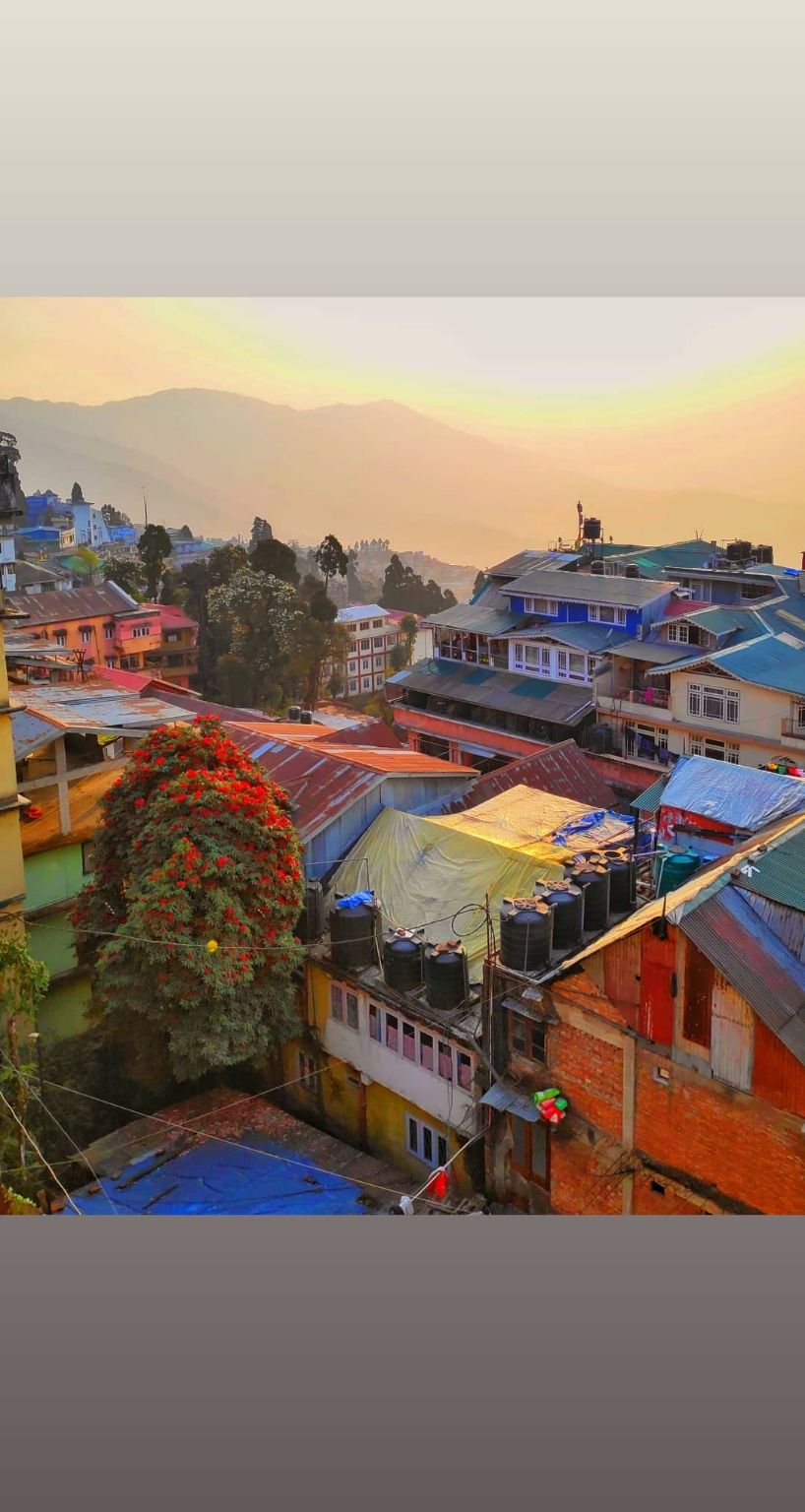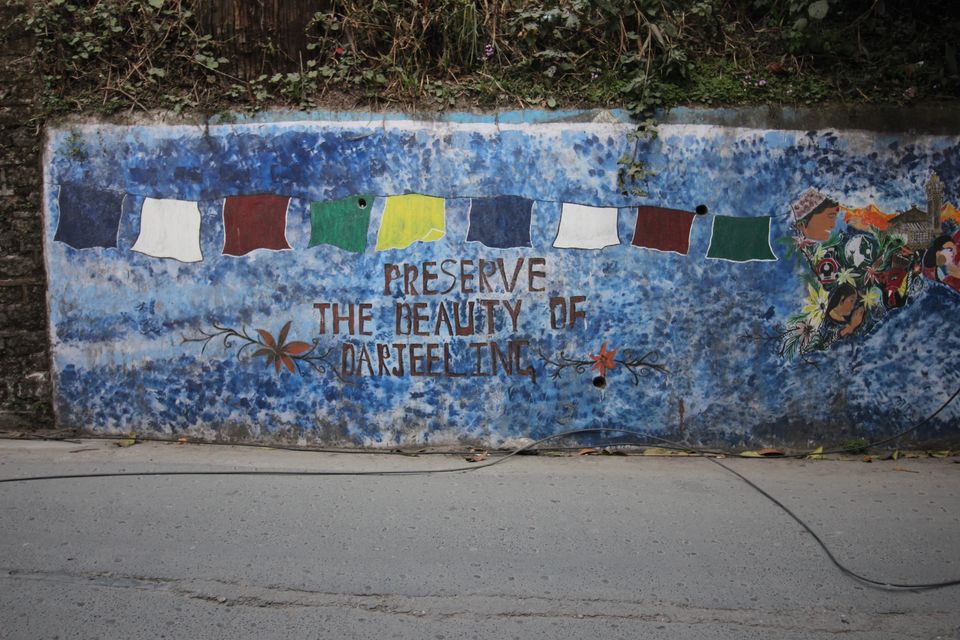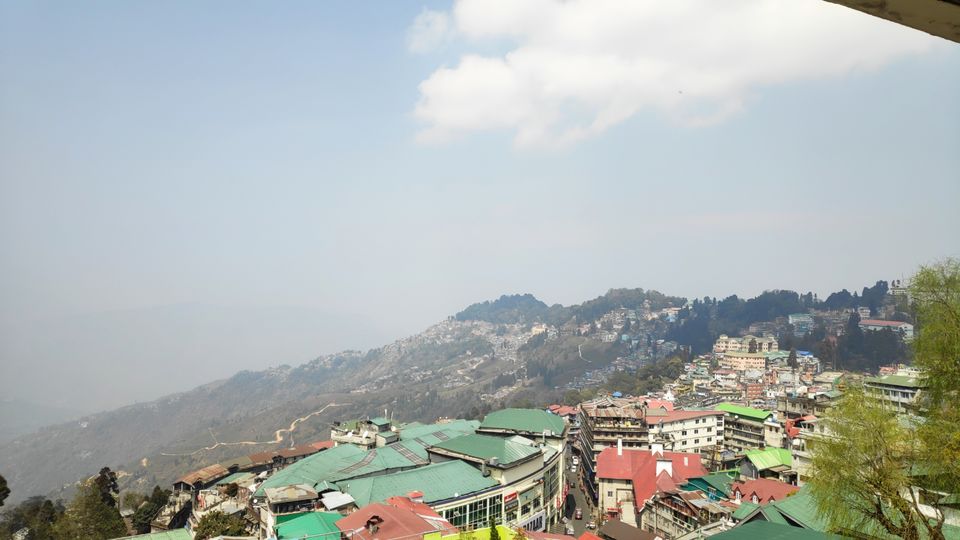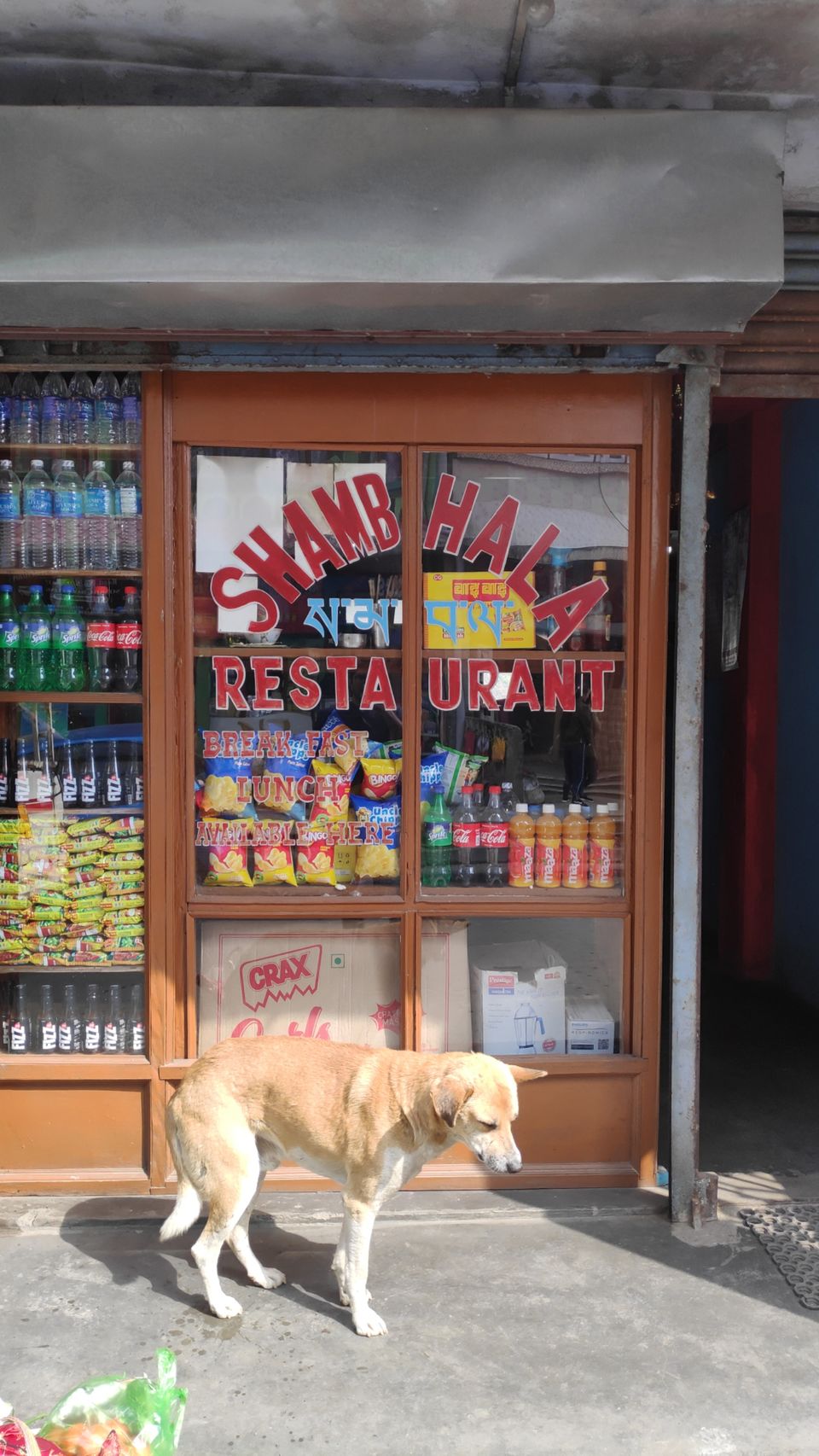 The previous day when we checked in, the hotel staff suggested that it's possible to view the kanchenjunga peak at morning 5:30 , so woke up couple of times at 4:30 to catch the night sky before the sunrise but there was lot of city lights and cloud cover. Also came back to the balcony at 5:30 to catch the view but the cloud cover was still there the peaks were not visible. We had breakfast at the hotel in the morning . The buffet spread was very good and delicious.
We took the cab arranged by India hikes at Darjeeling meeting point (keventers) to jow Bari (jowbhari) campsite . The cab driver drove us through Darjeeling- ghoom - maneybanjag-jow Bari campsite .
Maneybanjag is an interesting place on maps as it right on the border of India Nepal border and this is like an open border. You have half of the village in India and other half in Nepal . The local market for the village is also in Nepal . You will also find a lot of first generation land rovers here operational apparently these were left over here by the British after they were used in the near by famous town Darjeeling back in the pre independence era. The land rovers because of their 4 wheel drive capabilities are nowadays used to take people up to sandakphu top which is a very tricky motorable path recently Landover did a documentary on it you could find it if you google 70 years land rover documentary.
We arrived at our base camp after a 90 min drive from Darjeeling . The road was fine . Once we arrived to the base camp it was almost 2pm . We had a couple of hours for other folks to reach the base came we used this opportunity to explore the village a bit ,we went to a Buddhist pray shine . Enroute we had some nice view of the valley and also lot of flora and fauna which was beautifully used to decorate the courtyard of their house by the villagers.
Once our other team members arrived we had tea ,basic introduction and the details of the trek ,the initiative of India hikes on the green trail front. The basis formalities and all introductions lasted for a while . By 7pm we had our dinner served we finished our dinner and we chatted for some time . We already started feeling the temperature going down it was around 12°c . Decided to hit the bed early as we have a big day ahead of us tomorrow . Trek to tumling .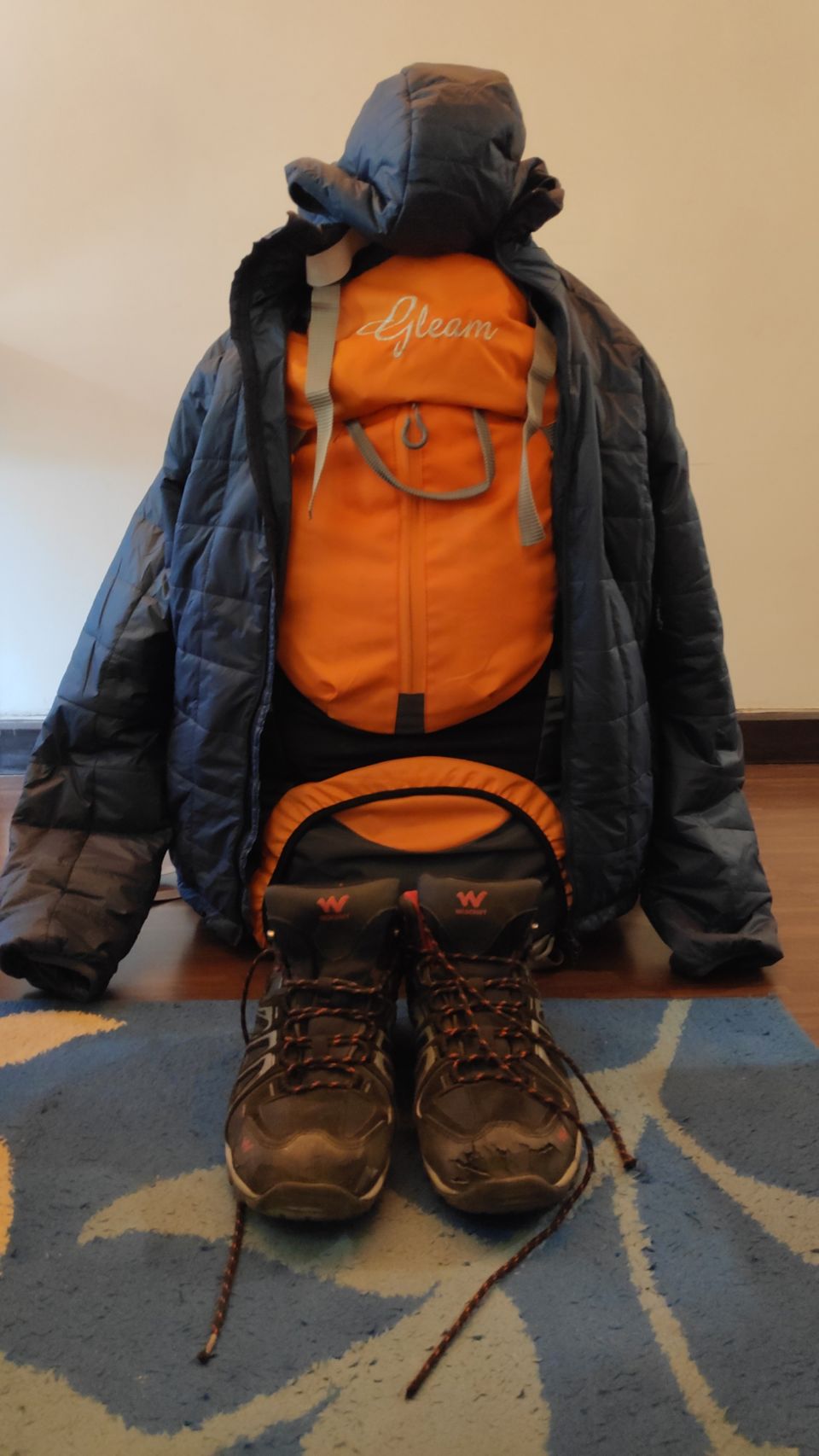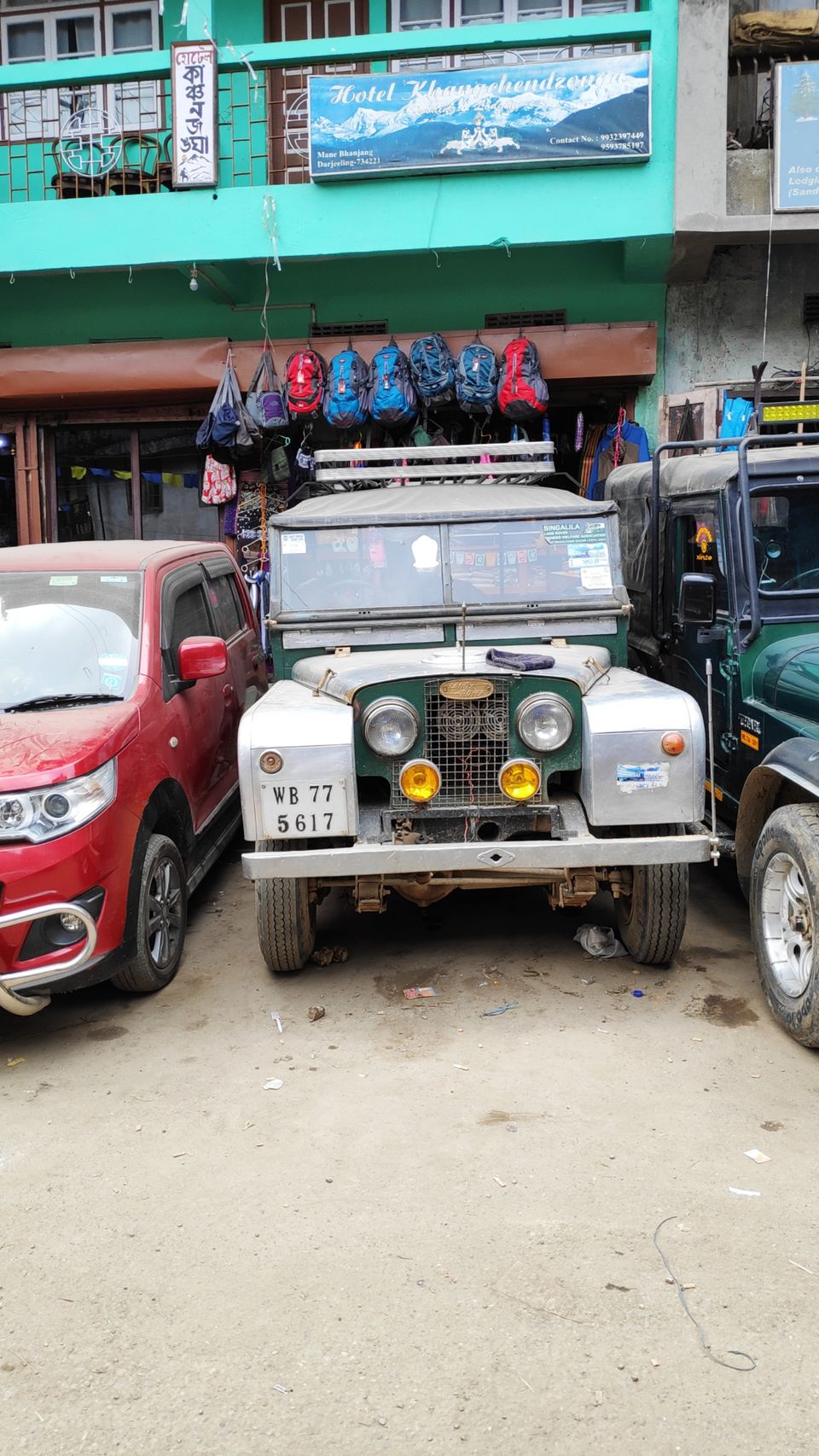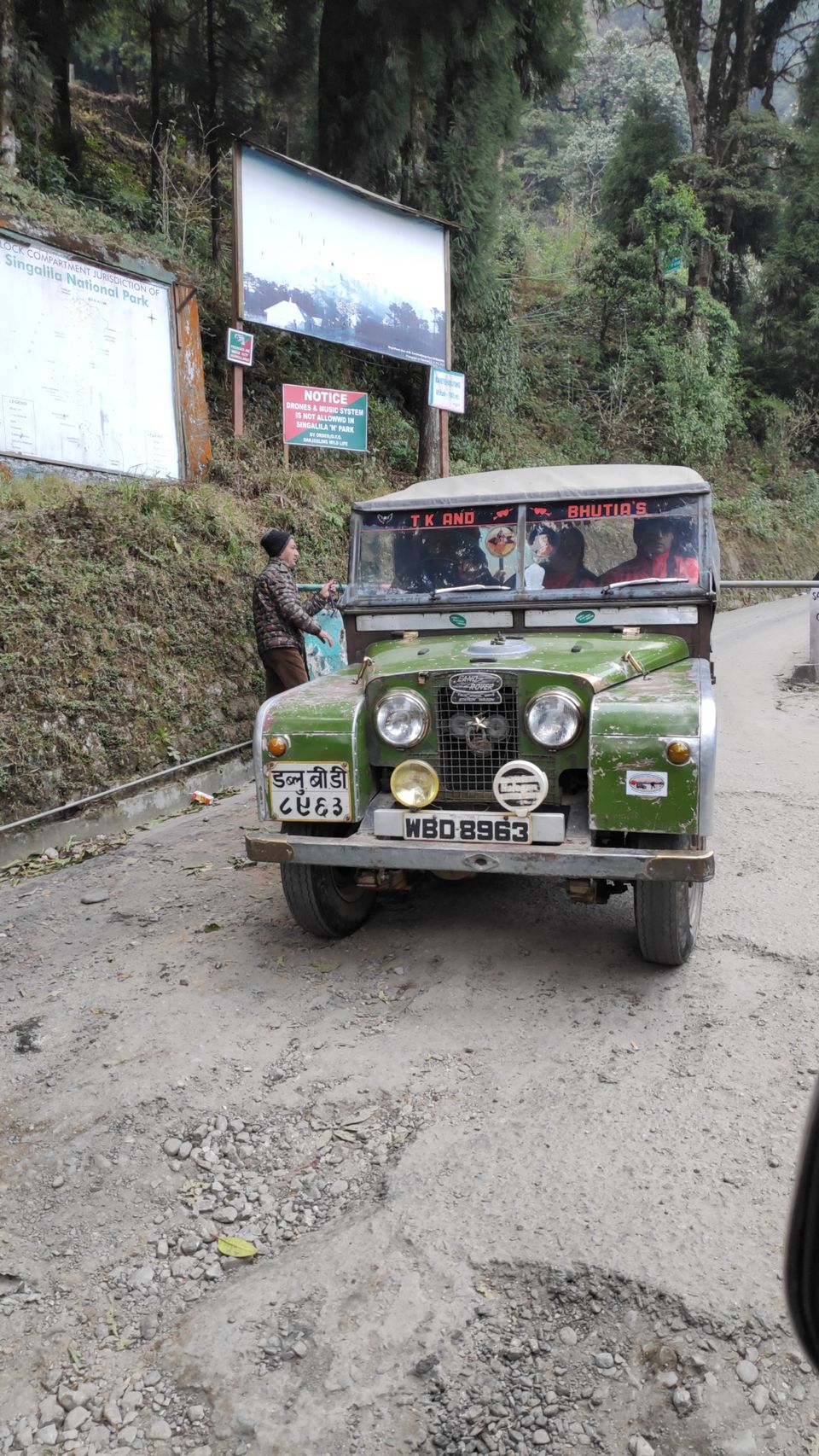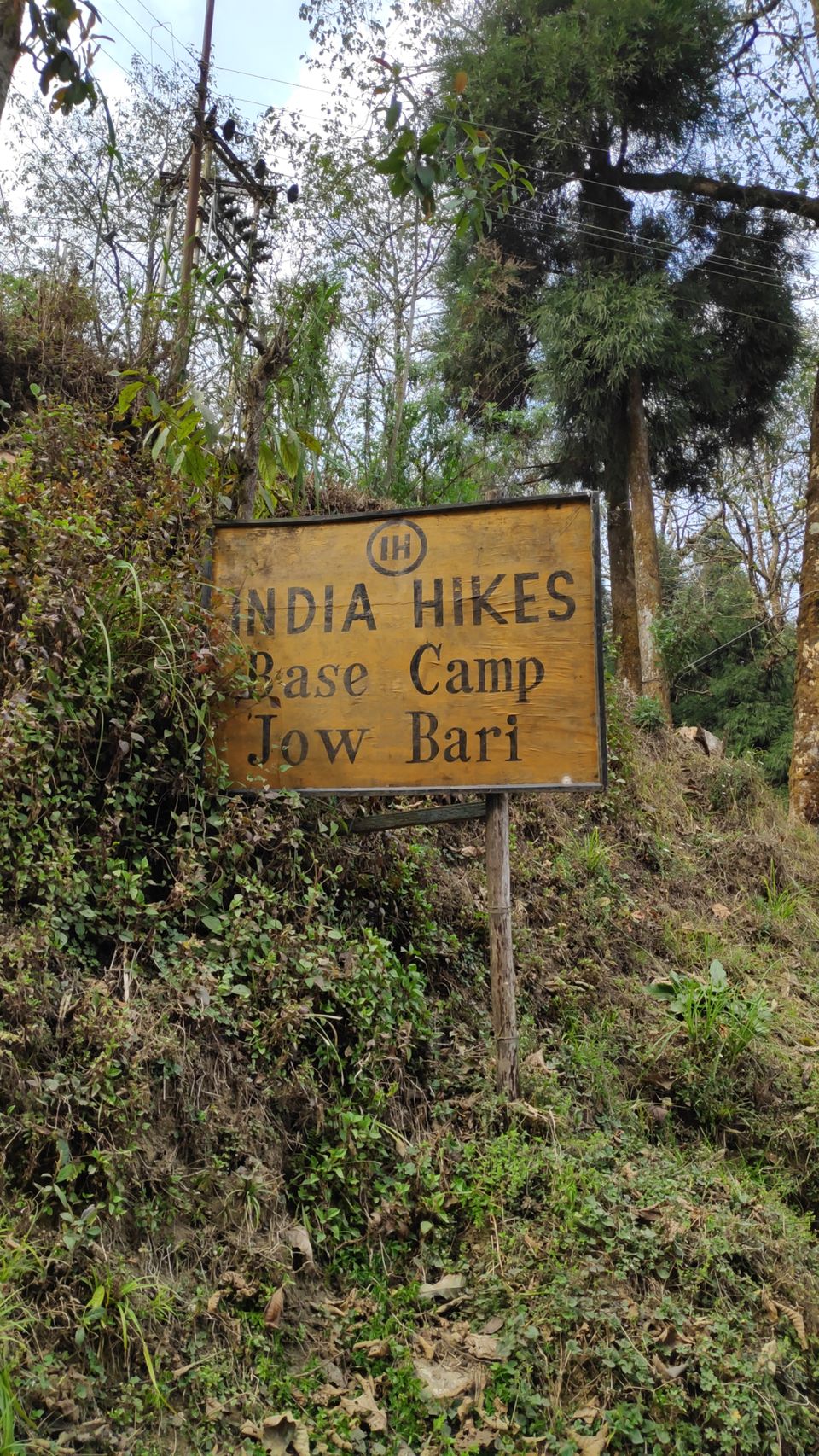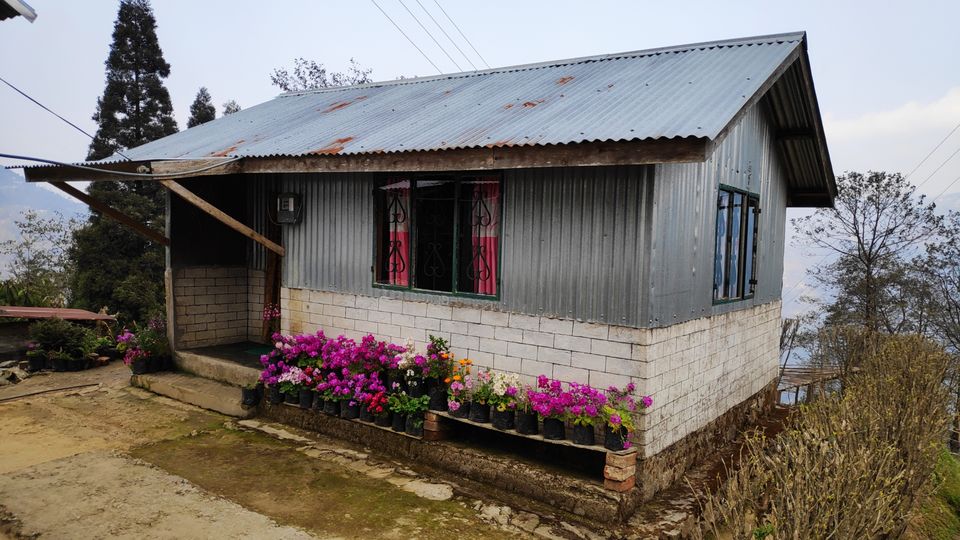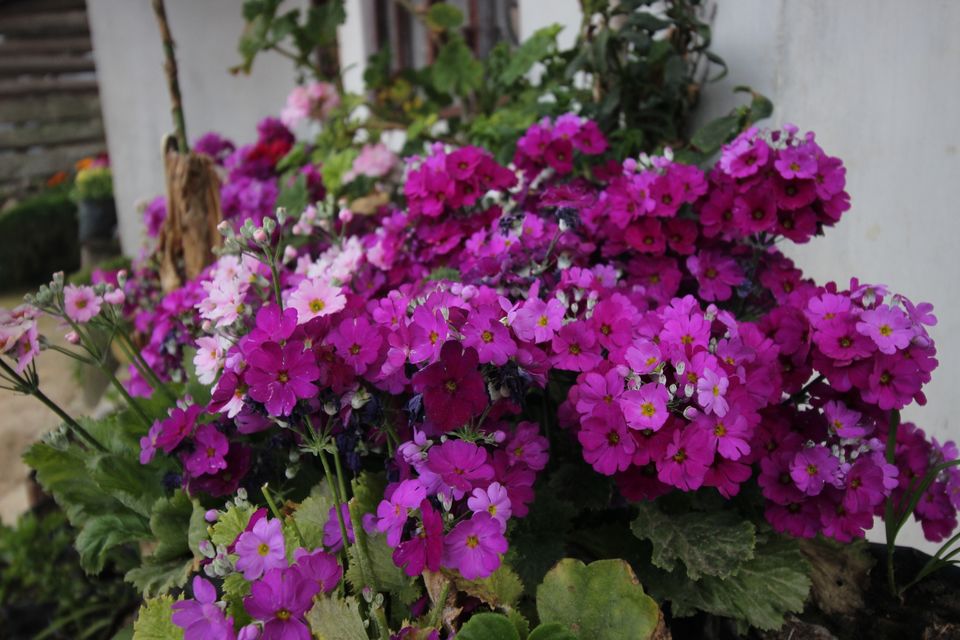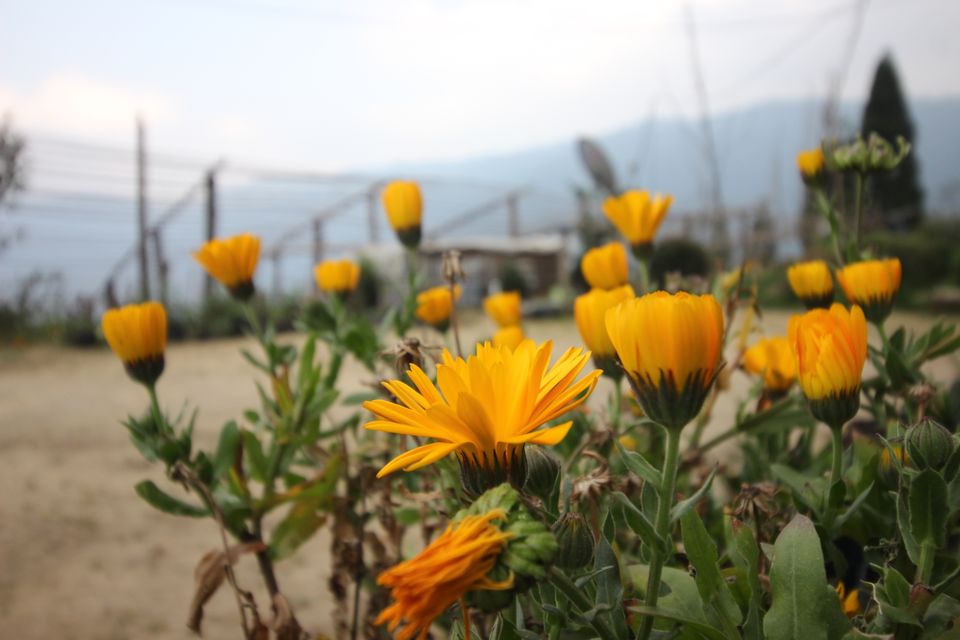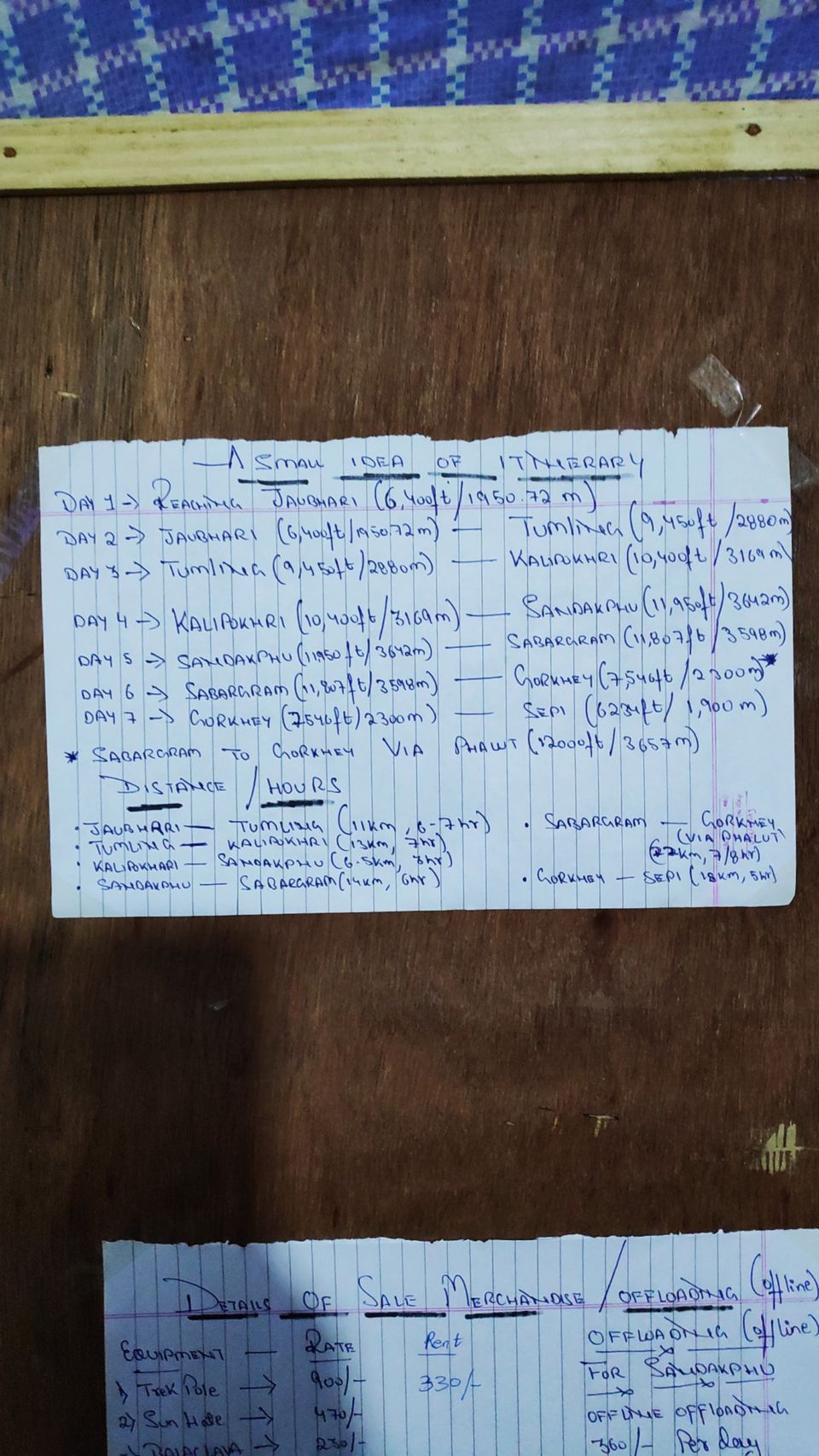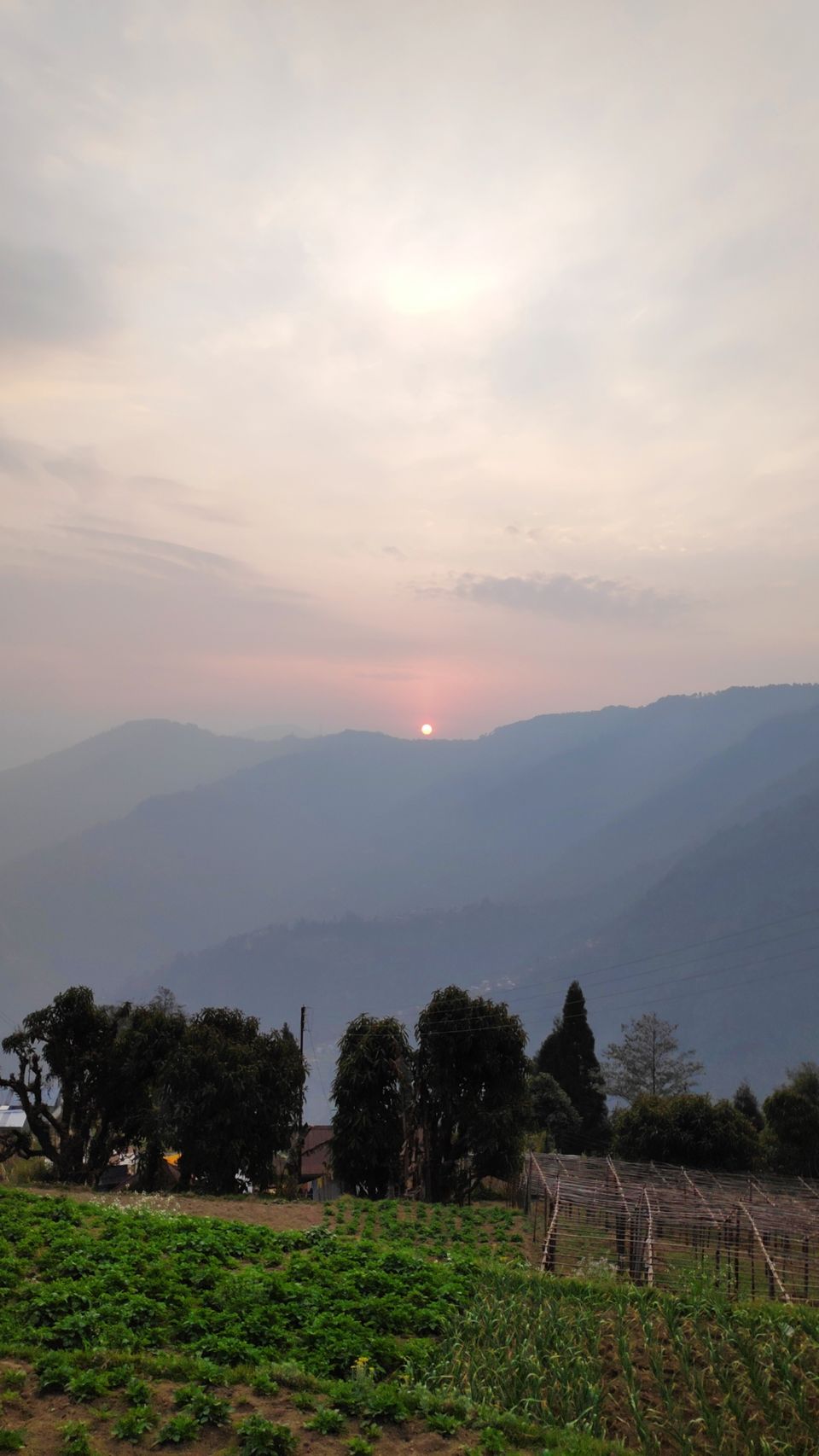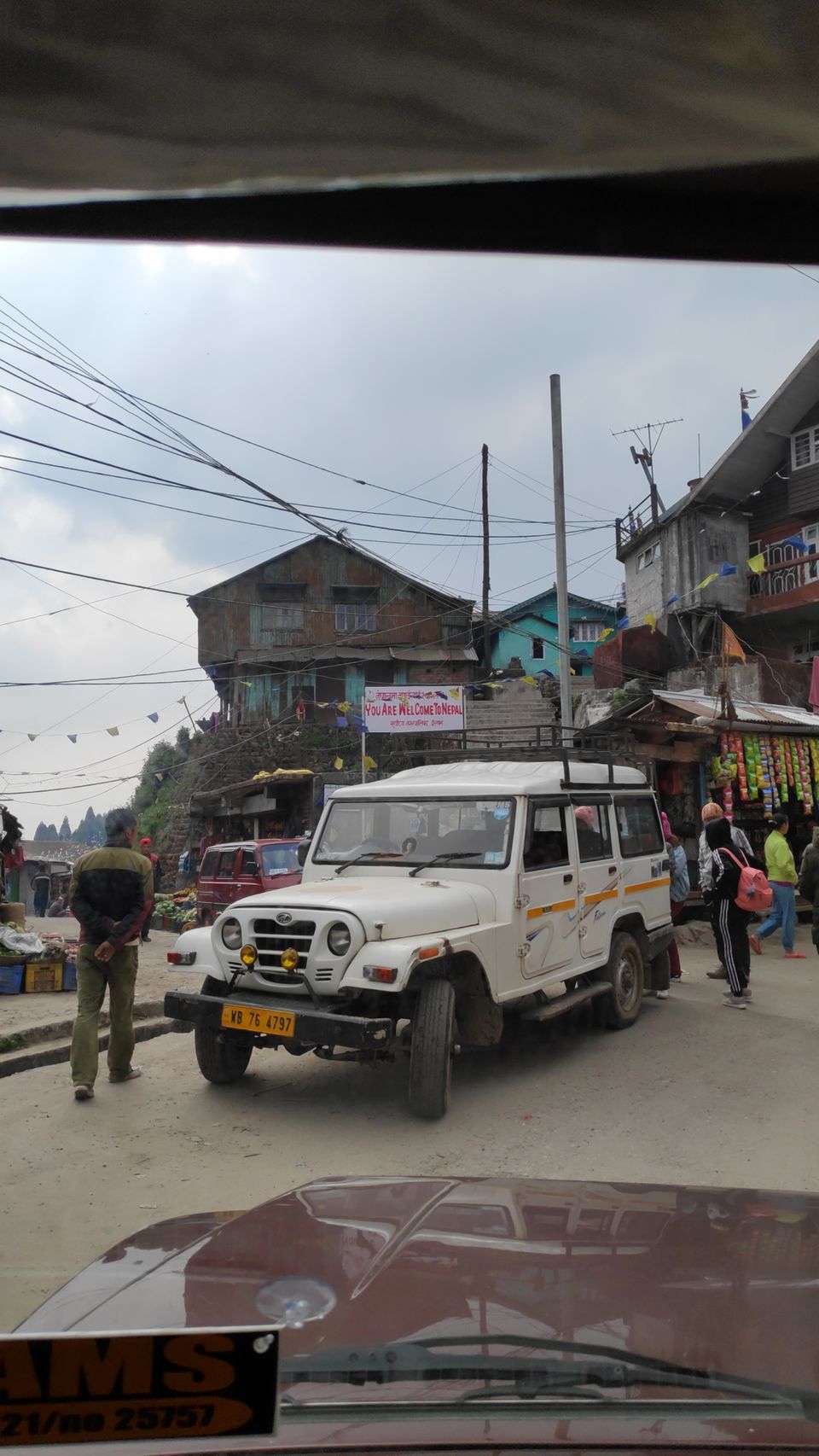 Jow Bari(2300) - chitre - meghma- tumling (2970)
6-7-8 , 6am you have your hot tea ready, 7 am breakfast is ready and 8am you start your trek. The previous day we decided to sleep early so we hit the bed by 9 pm . By early morning 4:30 we were awake a couple of us . But I decided to sleep for and hour more and by 5:30 I was awake getting ready for the day . By bag was already packed , after freshening up , while having black tea at 6 the sun decided to show itself and started coming out from the beautiful mountain covering it . The sky was lit and we were all sun kissed. The temperature started to get warm . We finished our breakfast and gathered around with our packed bags by 8am .
After a brief introduction by the local guides who would be with us along with the trek leader . We started out accent towards the next campsite Tumling . The first initial accent was towards a tea break point chitre. The accent was through a pine forest where the path was carved out in between thick pine trees which were extending all the way to the sky . The path was very neat and relatively well visible . The accent initially took a toll on us but as we started walking we became accustomed to it and hit a rhythm. At the end of the accent marked the end of pine forest and also the border of India Nepal border was right in front of us and our first rest stop chitre was right on the border.
The view from chitre was very pleasant it was almost 10:30 by the time we reached and we took a 30 min break resting at our stop and had tea enjoying the view and clicking pics . After our brief halt we head towards the next breakpoint for our lunch at meghma. The path from chitre was flat with some ups and downs . The path was very parallel to the sandakphu road from maneybanjag. We got to see lot of land rovers taking tourists up and down the road. To put the view in exact words we were walking on a mountain top which had the view of mountains and valleys on either side . The path was tending to show it's true colours and the accent was much steeper and we were also quite hungry for our lunch . To add to all of this the weather started to become cloudy and we had strong cold winds blowing. And the temperature started to reduce . We somehow with all our inner strength mighty push reached meghma at 1:40 pm for our hard earned lunch.
Like chitre even Meghma is right on Indo-Nepal border. We had our hot lunch at the tea house on the border. We were all famished and the lunch was equivalently delicious to satisfy our hungry stomach . After our lunch break we head towards the final rest stop for the Tumling . The trek from meghma to Tumling was basically in Nepal. Like I said earlier this was an open border and we just stroll passed through as if we were going to our neighbourhood lanes. The trek to Tumling was relatively easy compared to 2/3rds of our trek today . We passed through a Buddhist pray temple . This temple had small water stream flowing thought it and the water current was pushing a circular horizontally placed wheel which was making a small soothing bell sound. The trek took 1hr from meghma to Tumling.
By the time we arrived Tumling the temperature dropped and it was almost 7/8 °c. The cloud became darker and couple of thunderstorms followed by slight rain which became hail and then rain again. We all gathered in the large dining room of the tea house enjoying our hot soup and having casual conversation, while the locals organised a casual musical house concert with a solo mini guitar and people took turn in singing. Time flew by and before we knew hot dinner was ready and after dinner we had hot milk, not my personal favourite but trust me at that moment it was lip smacking, to increase the body temperature as the night started to get cold .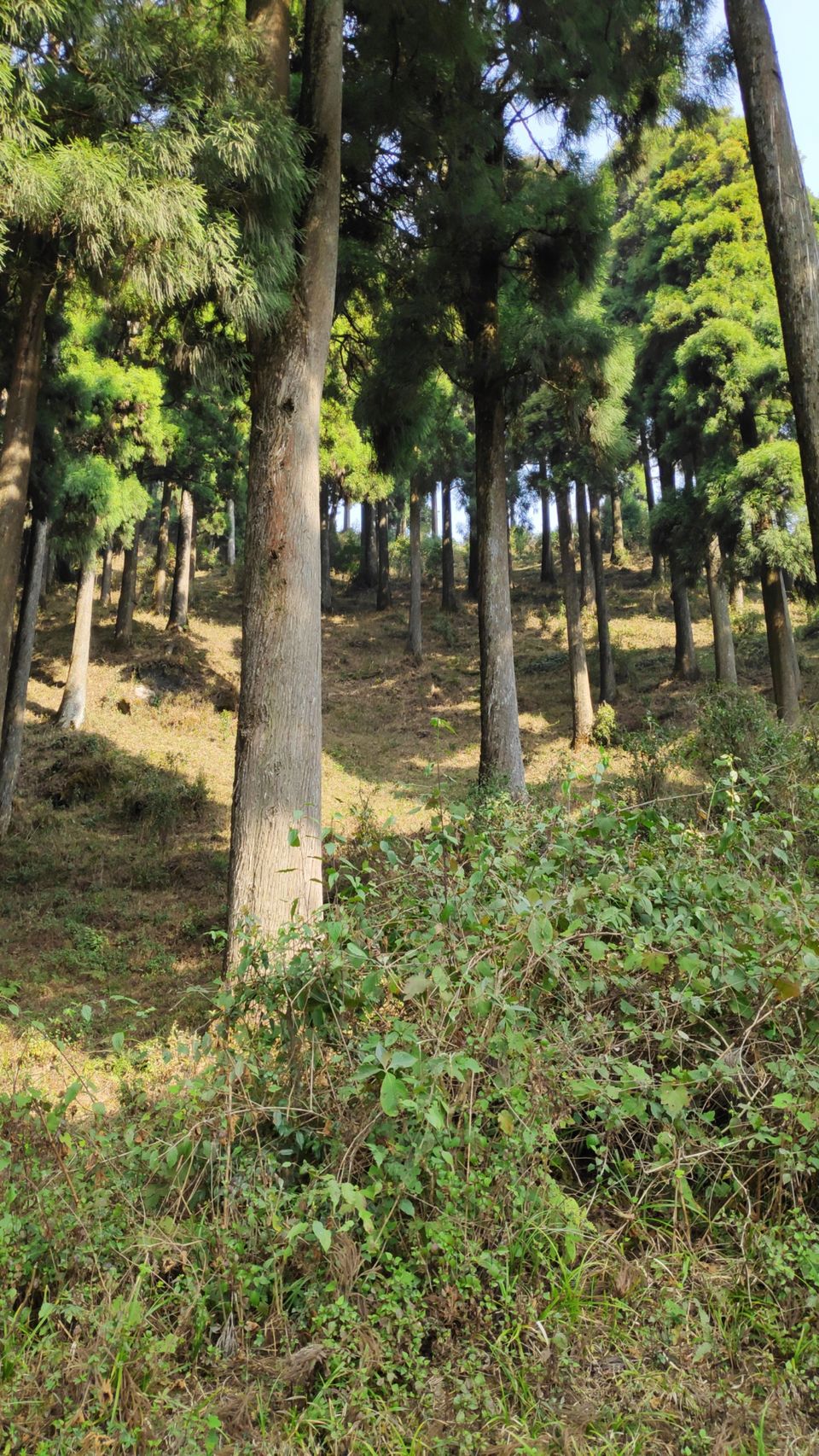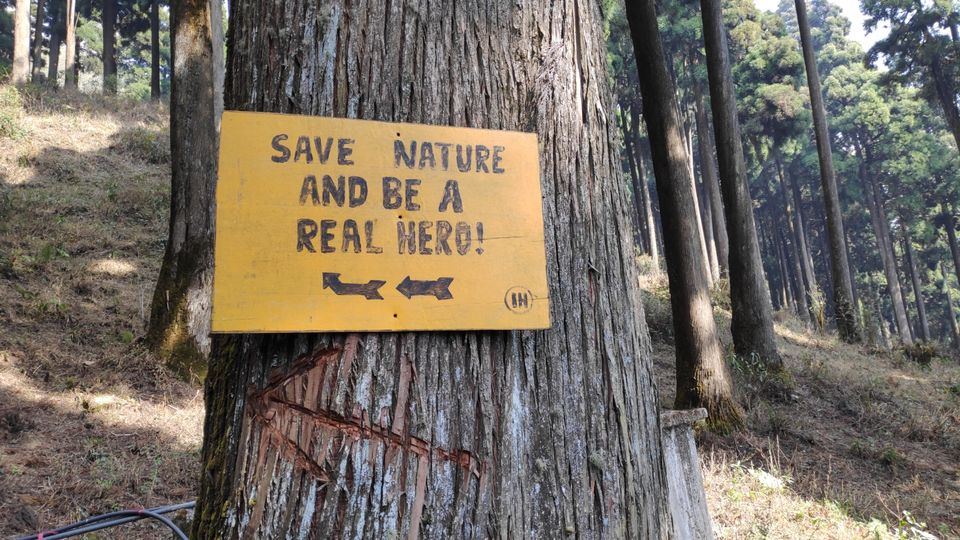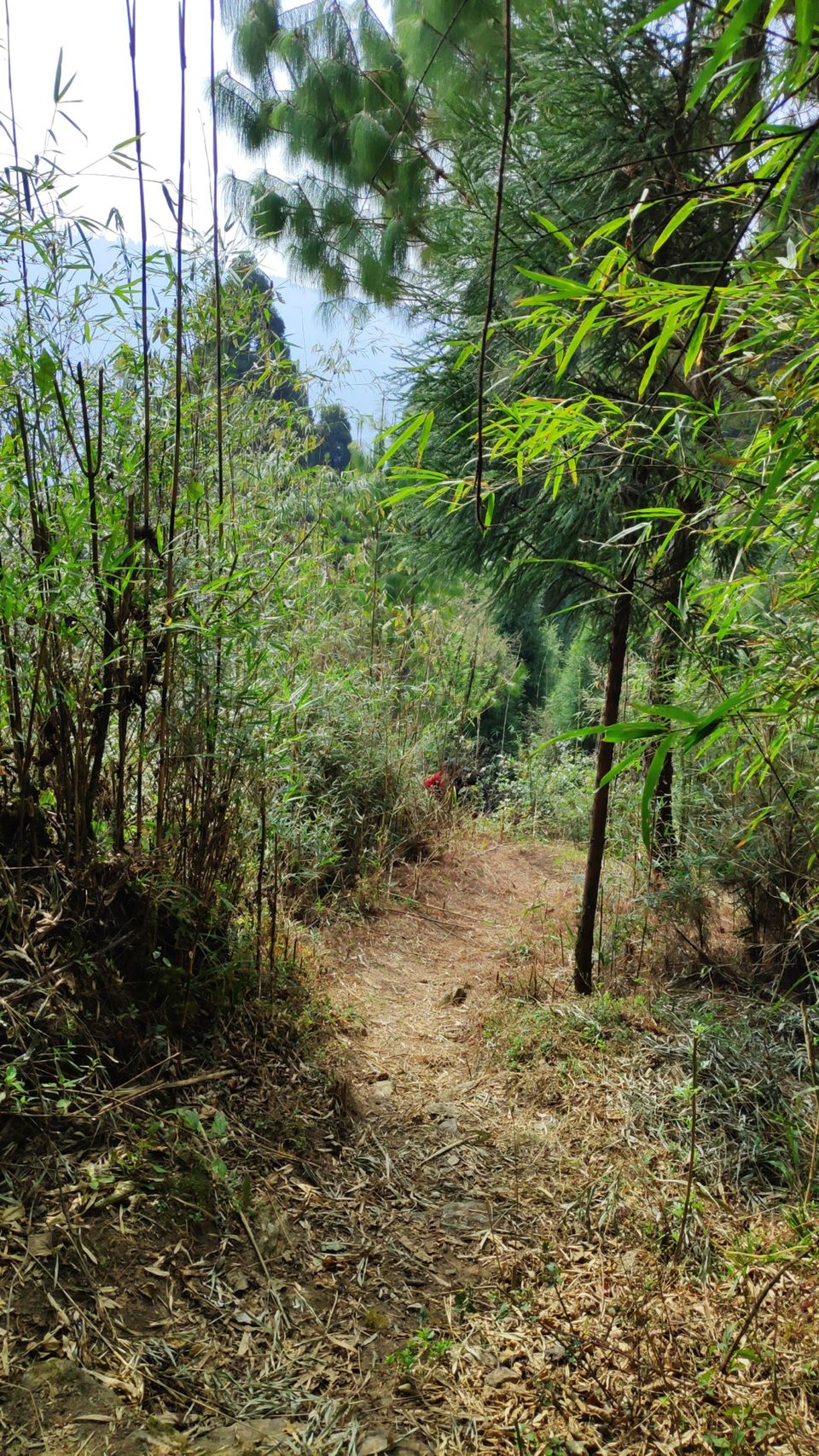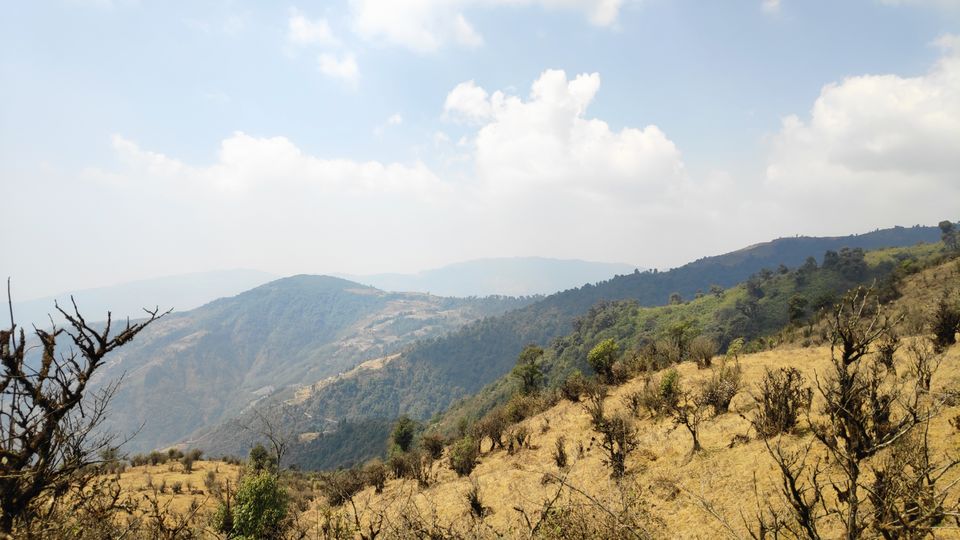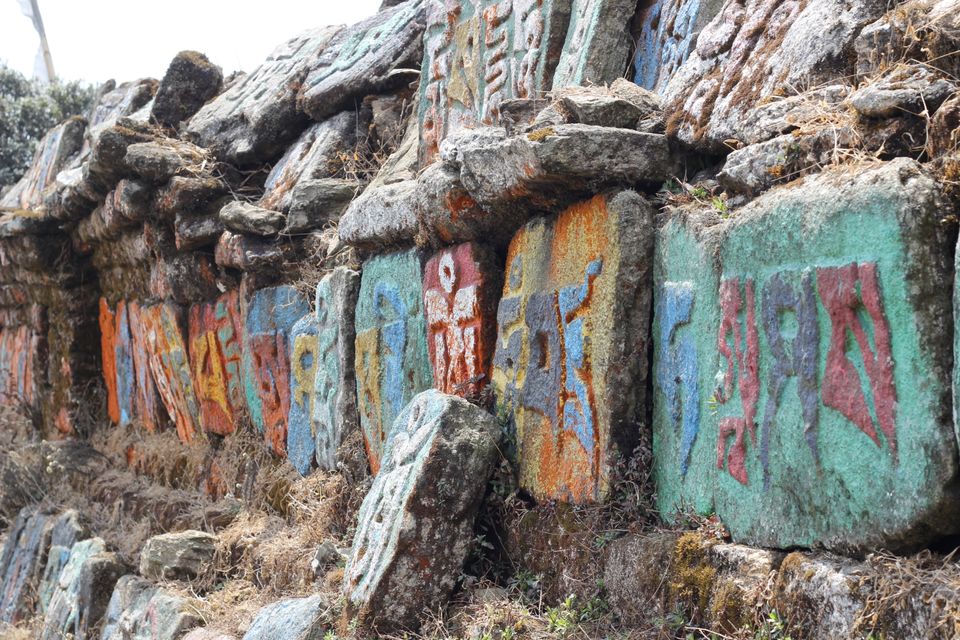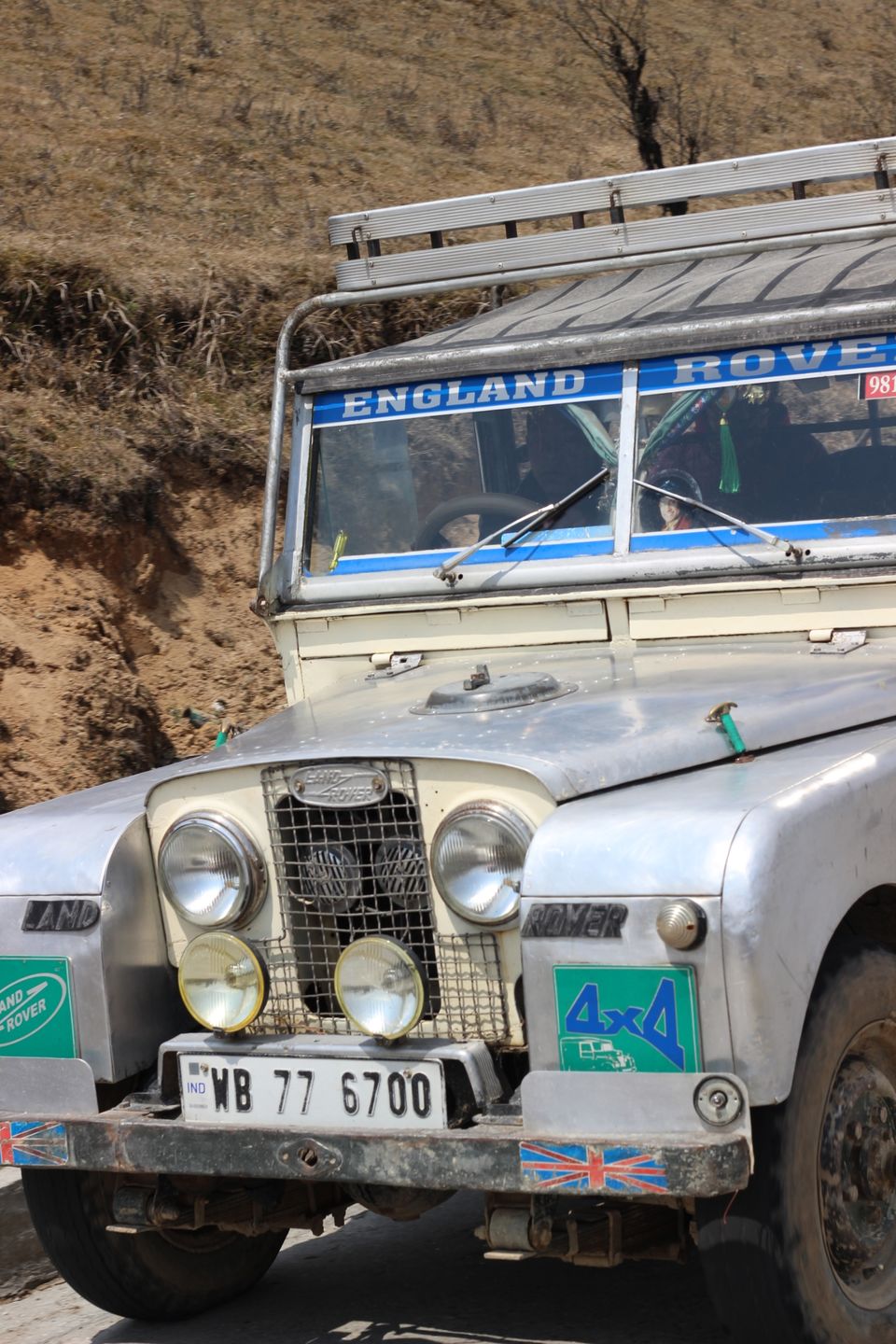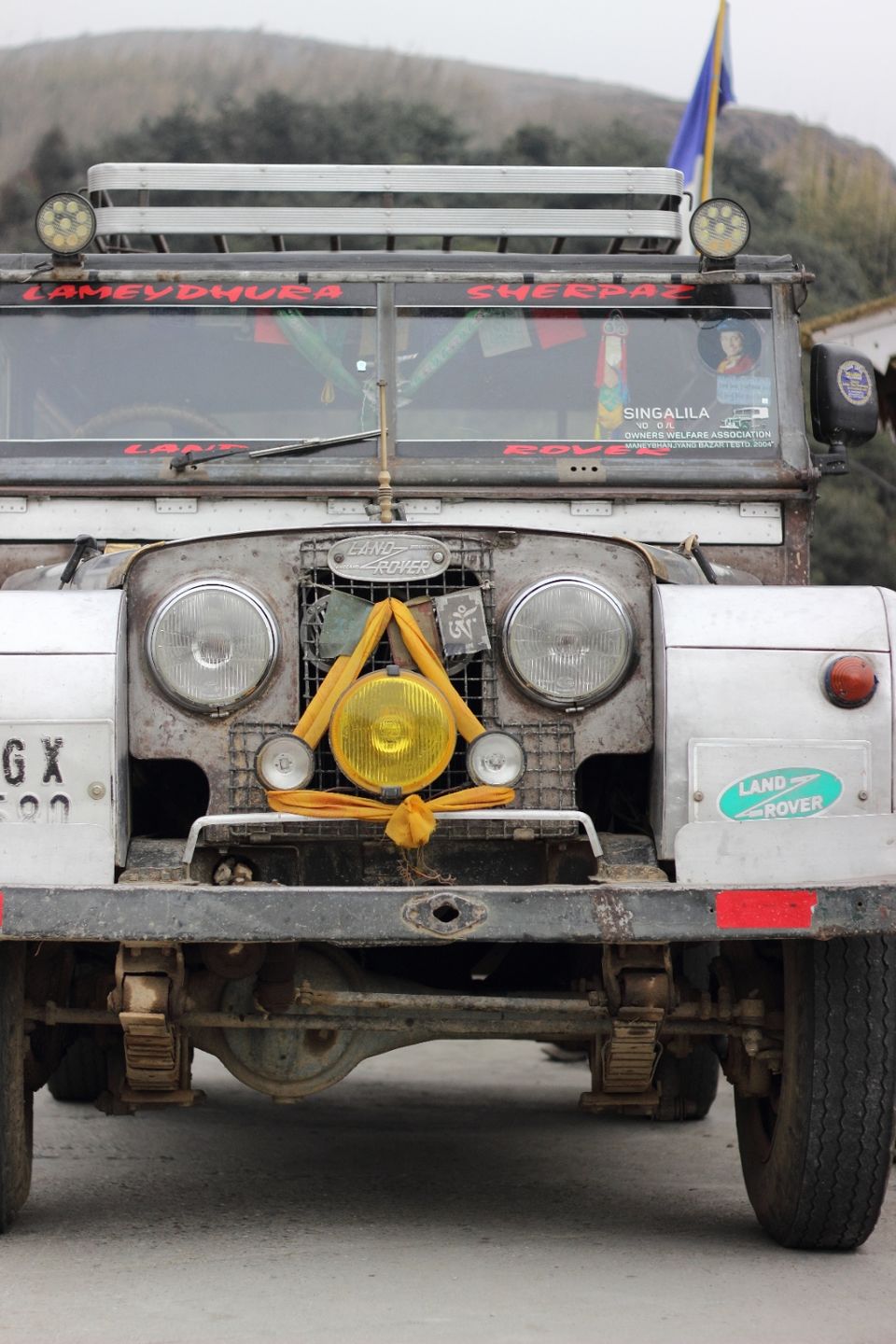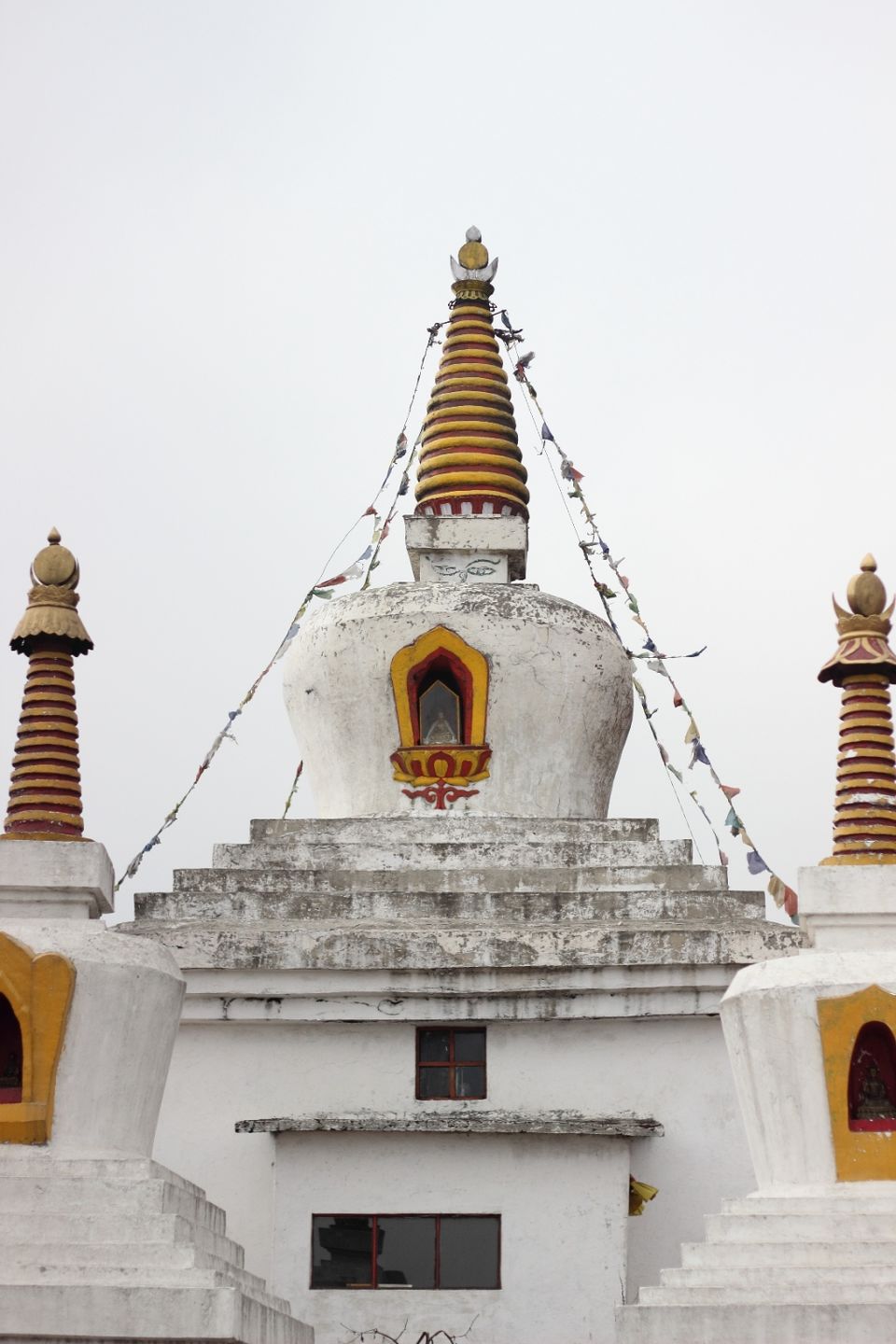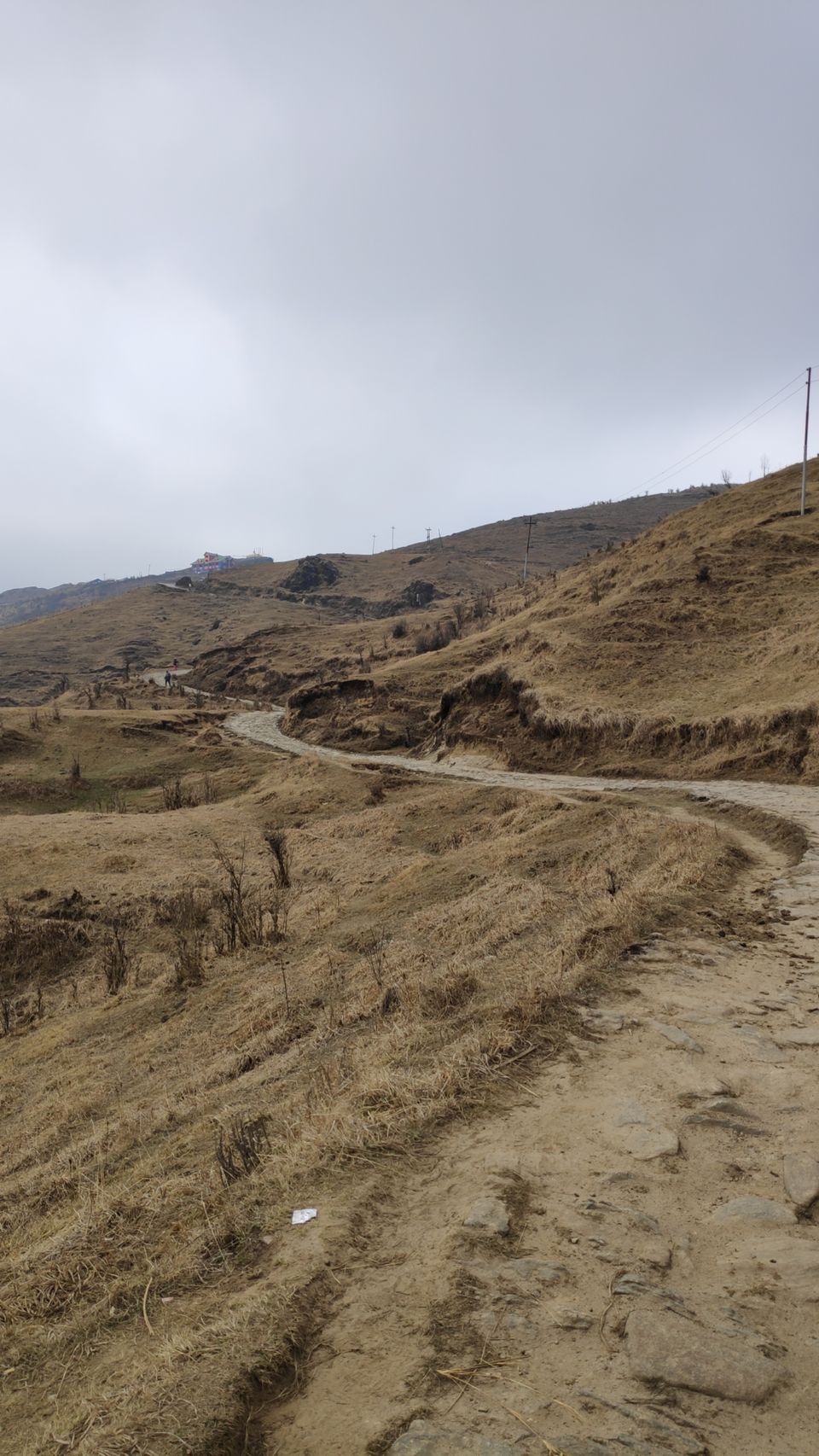 Tumling (2970)- garibas(2600)- kaiyakatta- kalipokhri (3185)
The previous night the temperature went all the way down to 0°c and we were all layered up covered with 2/3 layers of blankets. The tea house in tumling had a large upstairs hall in which 12 beds were provided , So all of us decide to be in the same hall some of us slept on individual beds . Others who had their partners along with them cuddled up . After a good night sleep I woke up at 5:30 am and the first thing we did was look out of the window. For the first time on the 4th day I got to see the kanchenjunga peak , The entire sleeping Buddha . The view was so magnificent and also the early morning sun rays hitting the peak just lit up its top and it was breathtaking. We spent a moment just watching the sheer beauty of the mountain, moments like this make me wonder Am I a mountain man or a beach person ,such contrasting views. The view marked the beginning of our day. Such a pleasant way to start your morning.
By 8 we all had our breakfast bags packed and ready for our next leg of our trek towards kalipokhri. The walk started from tumling headed towards the top of tumling and then gradual descent to singalila national park . The walkway in the national park was well laid out ,we pass through white rhododendrons (flowers commonly found here) trees. As it was almost autumn leaves were falling and the path was filled with leave. To add to this the temperature on the previous day night fell close to 0° the sidewalk was covered in ice crystals waiting for the sun to melt them. The trail was very beautiful and you could also spot variety of small birds which are not found elsewhere . The path was slowly descending towards garibas, which sits a lower altitudes than tumling.
By the time we reached out rest point in garibas we have covered 6.5 km from tumling and it was almost 11am . We stopped had tea and momos and took some rest before we started our steep ascent towards kaiyakatta. The accent was very steep which lasted for 2 km that took us close to 1hr. The accent consisted of partly using the road and the steps next to the road. Like how wind changes its direction quickly , the weather from sunny became very overcast and cold. By time we arrived at kaiyakatta we have covered total 9 km and it was close to 2pm. While we were having our lunch inside our rest point the weather outside became very cold and slowly hail stone started falling. We stayed inside a little while longer as the hail started to increase its size and become much bigger while falling .
We stayed in till it subsided , started our trek to final point of the day kalipokhri. The route to kalipokhri was mostly flat terrain with here and there ups and downs. Due to the hail and also the altitude we were at we were literally walking in clouds with visibility of 10-15 feet . Due to the lack of visibility the 4km walk looked relentless . The path was the motorable road to sandakphu from kaiyakatta. The cloud mist as we were walking through it didn't allow us to have any views. By the time we arrived at kalipokhri it was 5pm and we had done close to 13km trek for the day . The temperature in kalipokhri was also quite low I would say close to 5° when we arrived. We had early dinner like other days and went to bed by 9pm.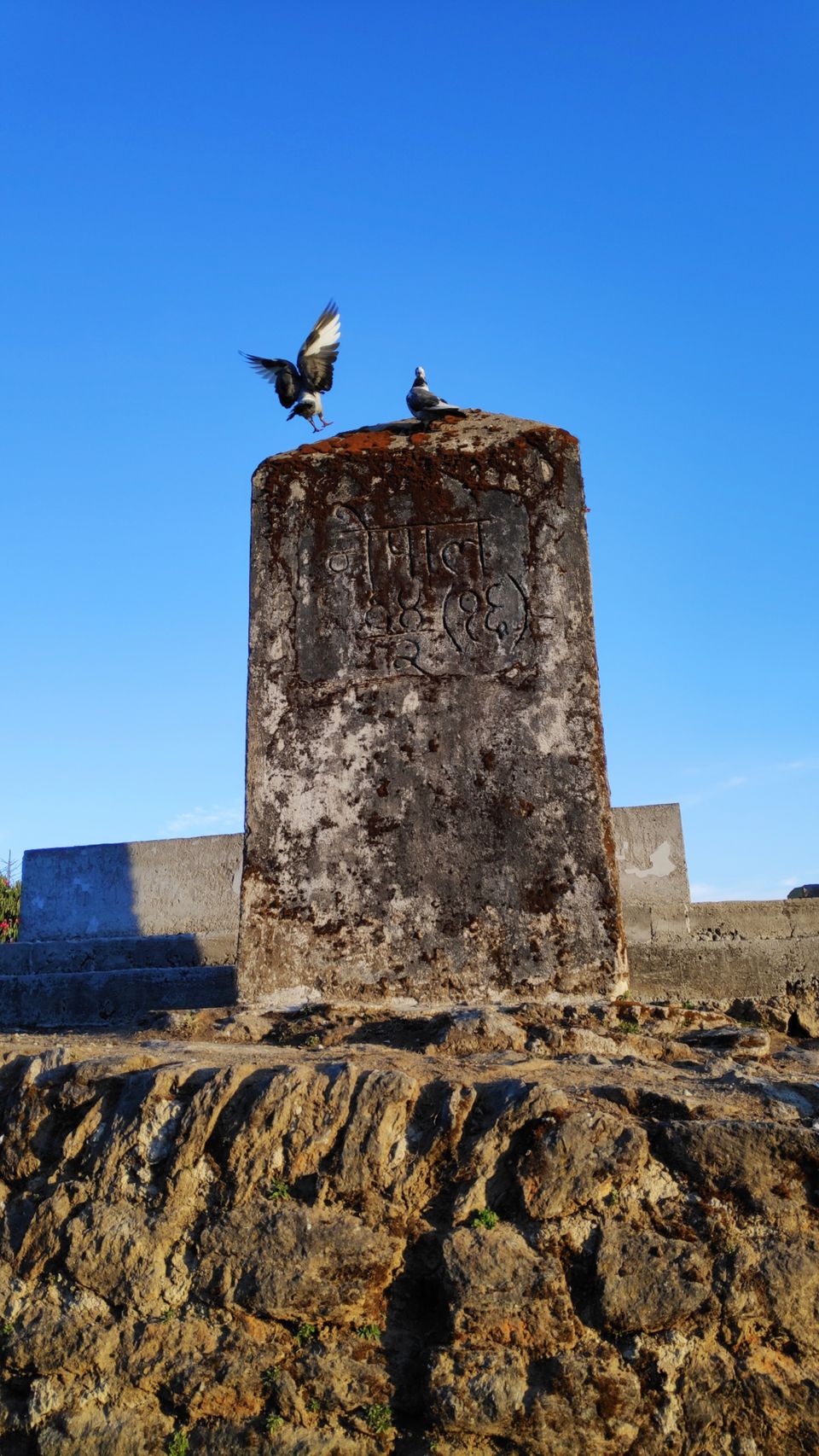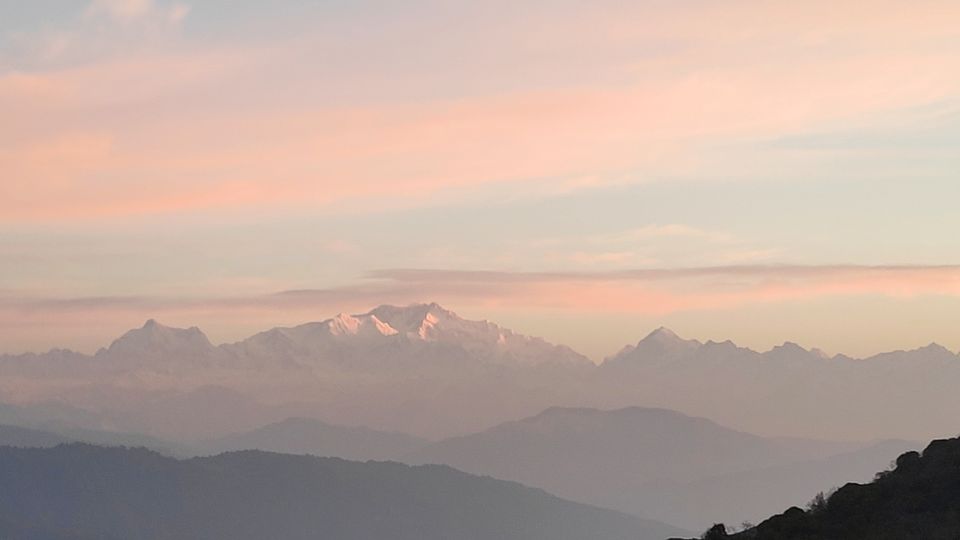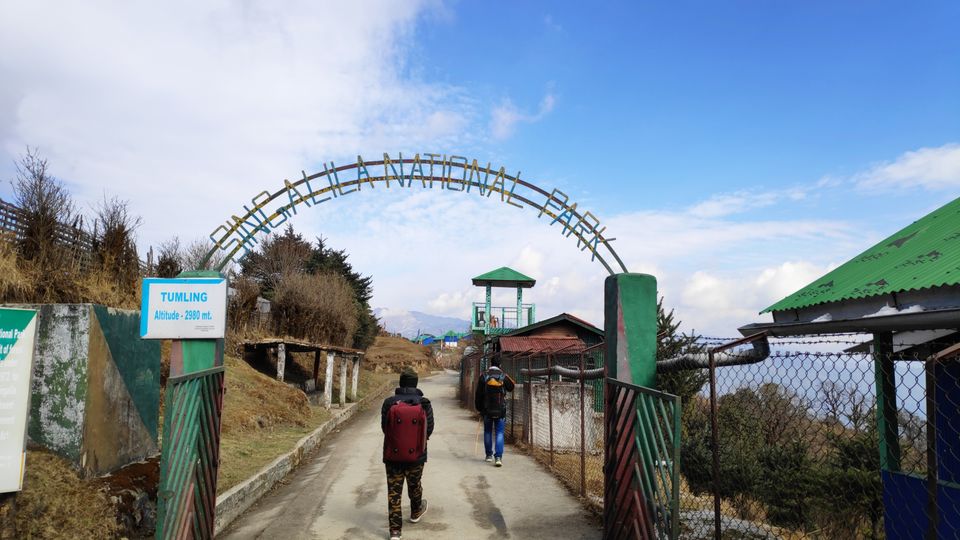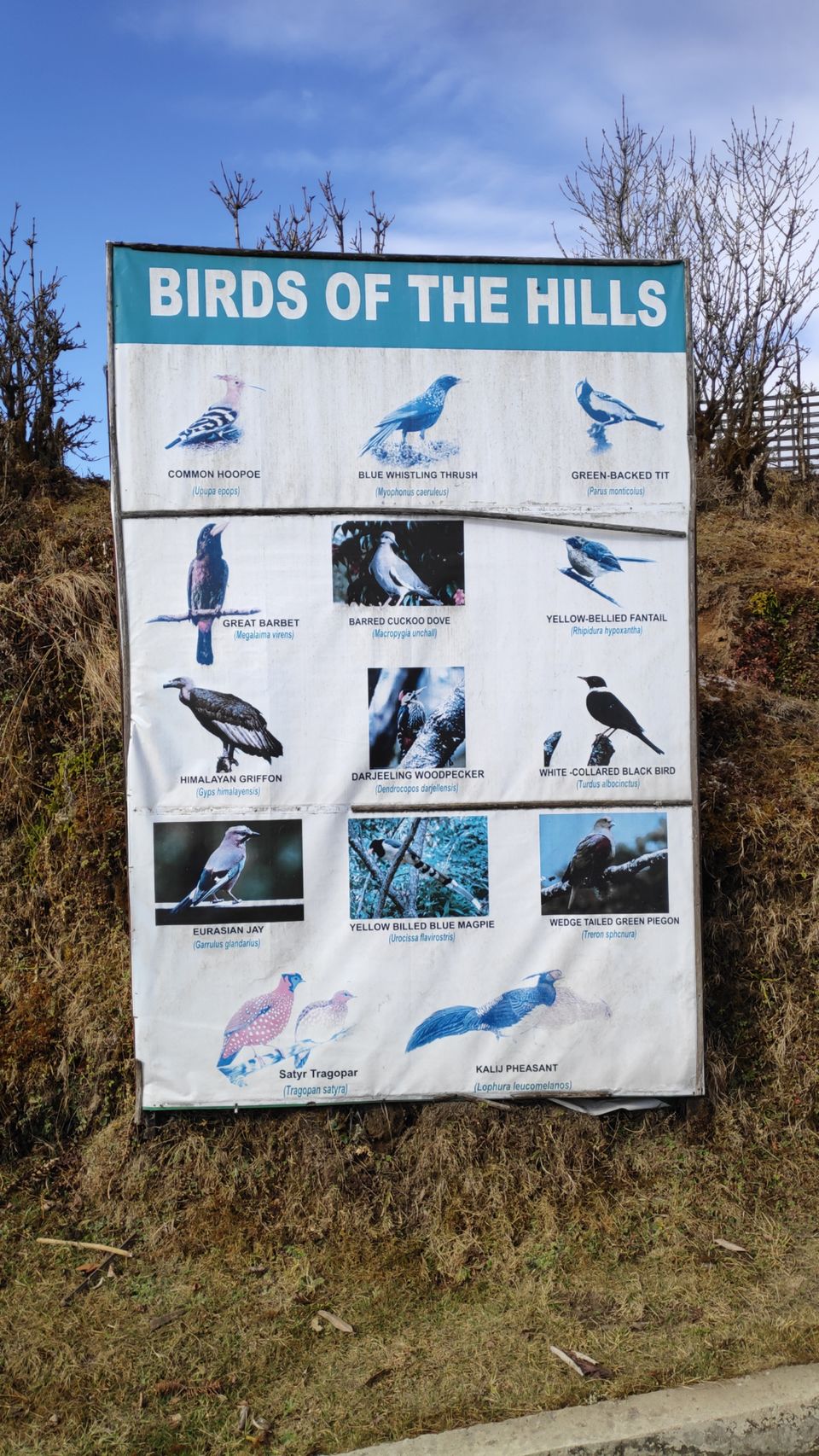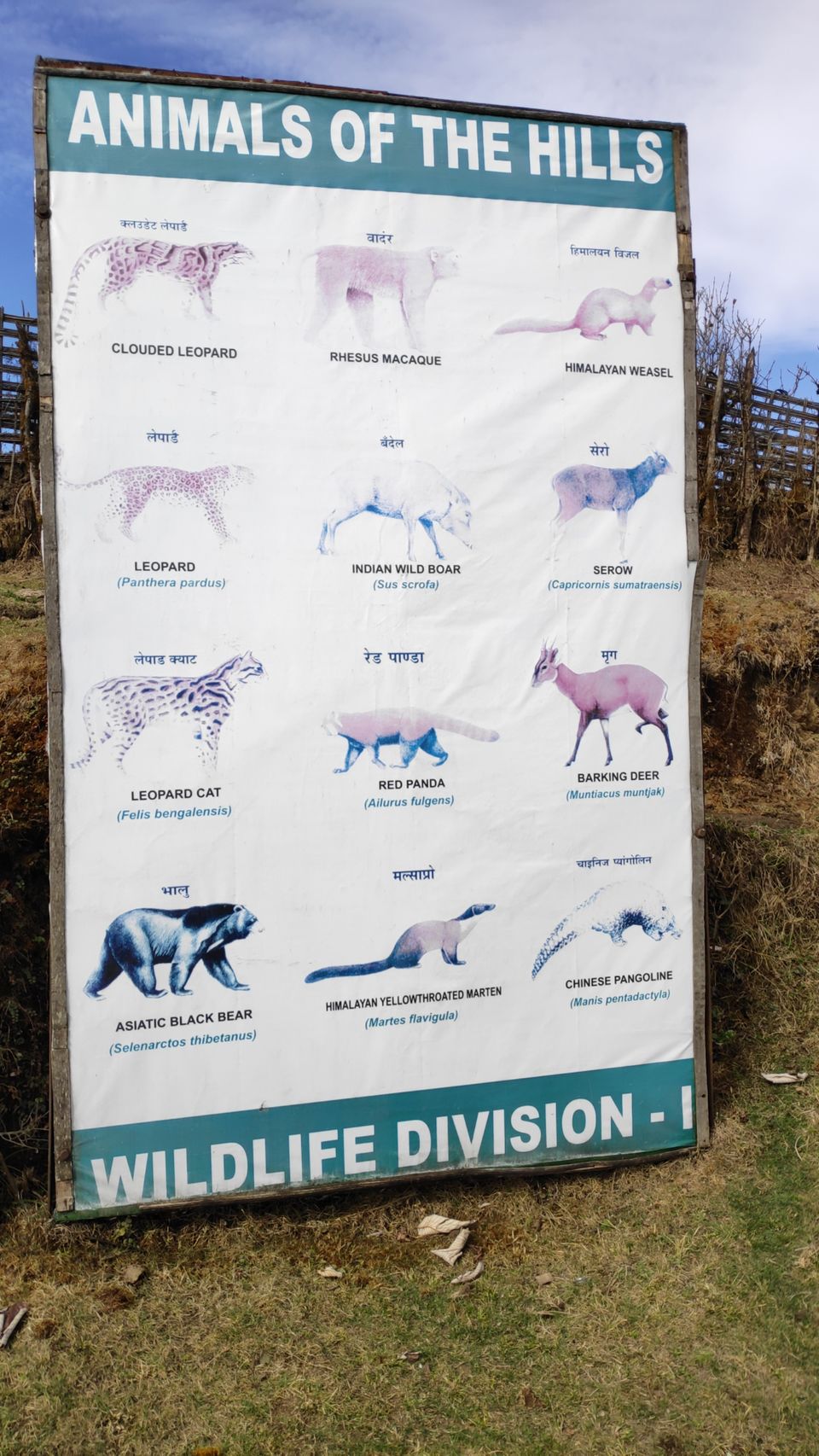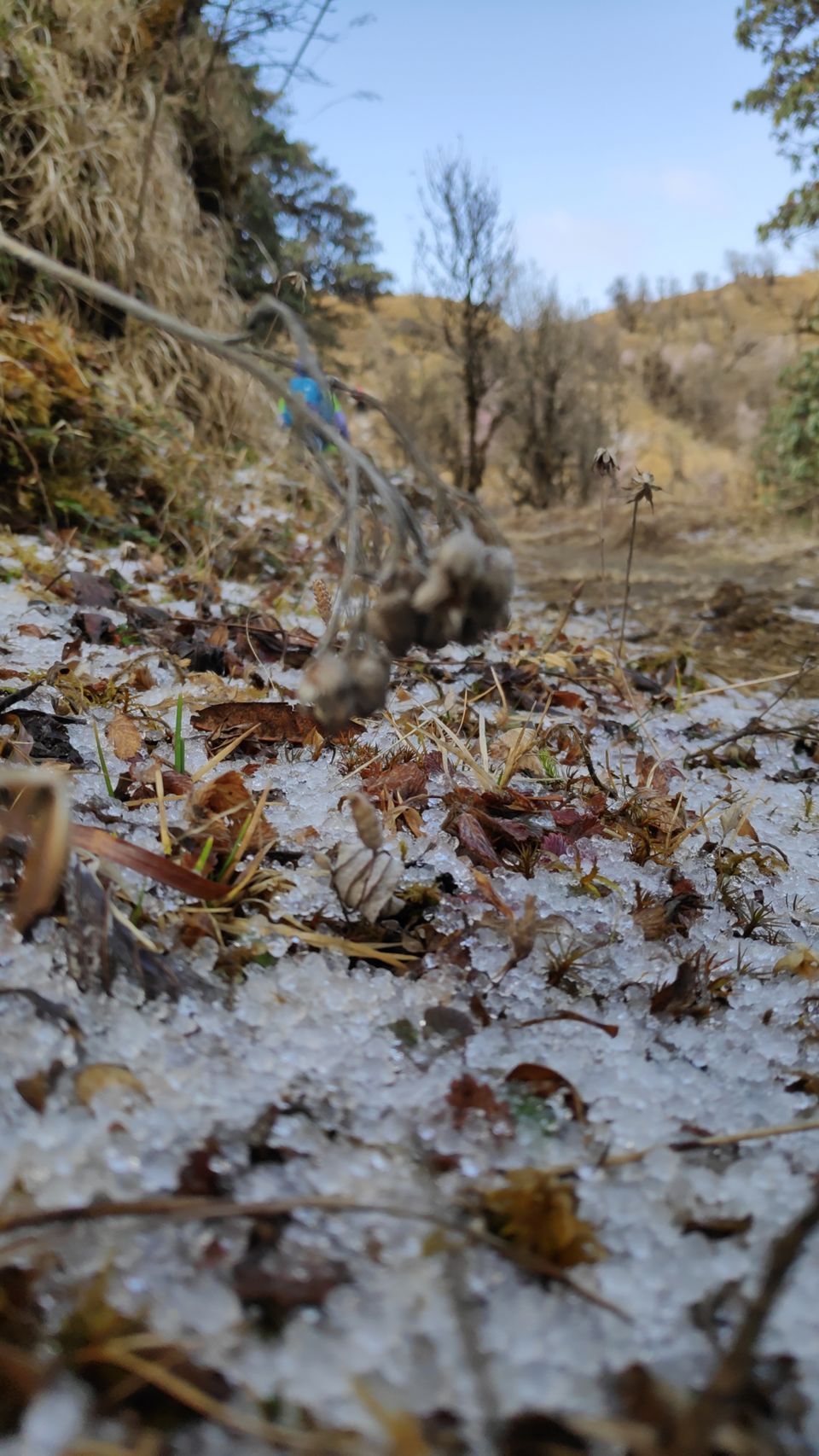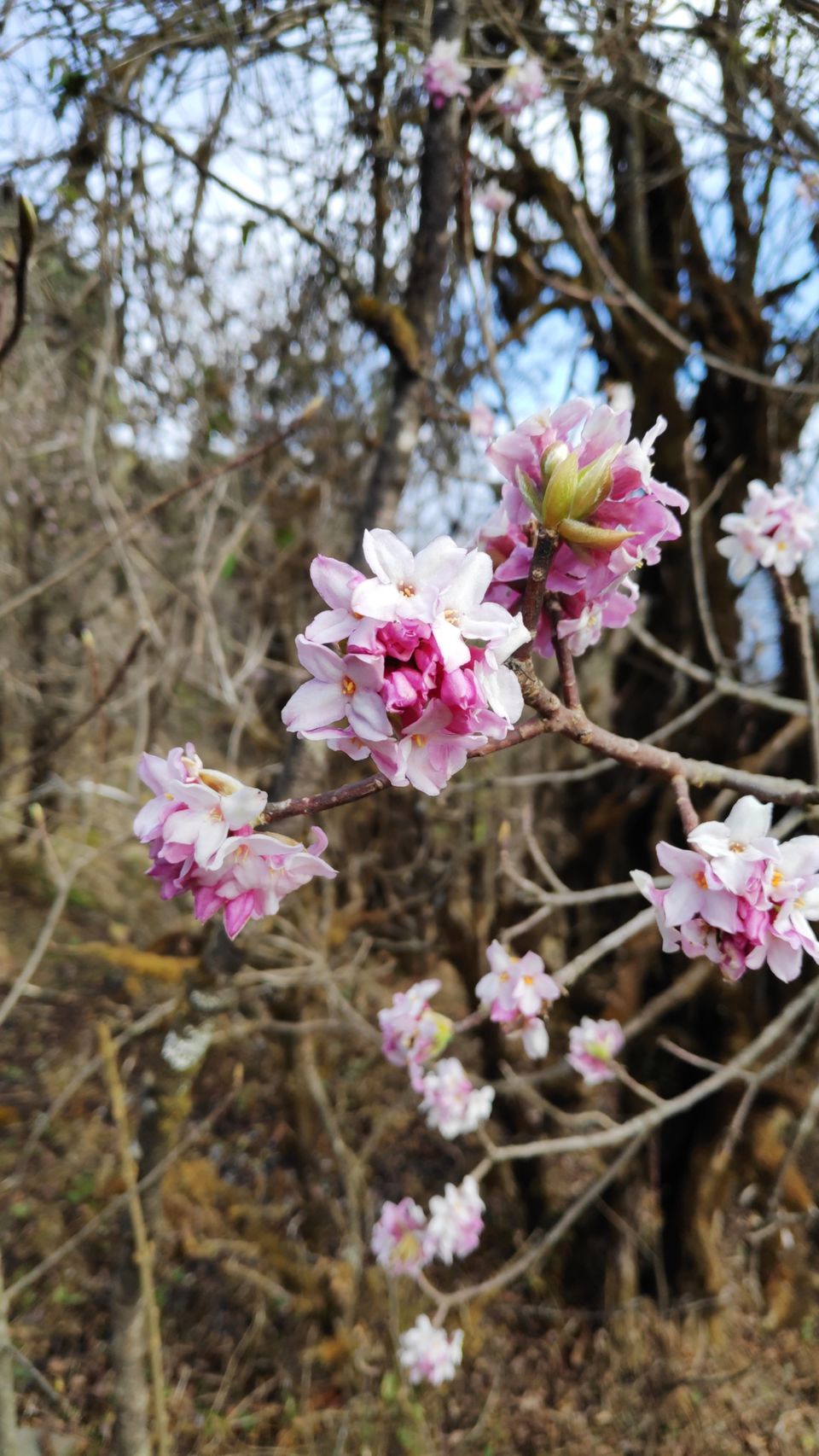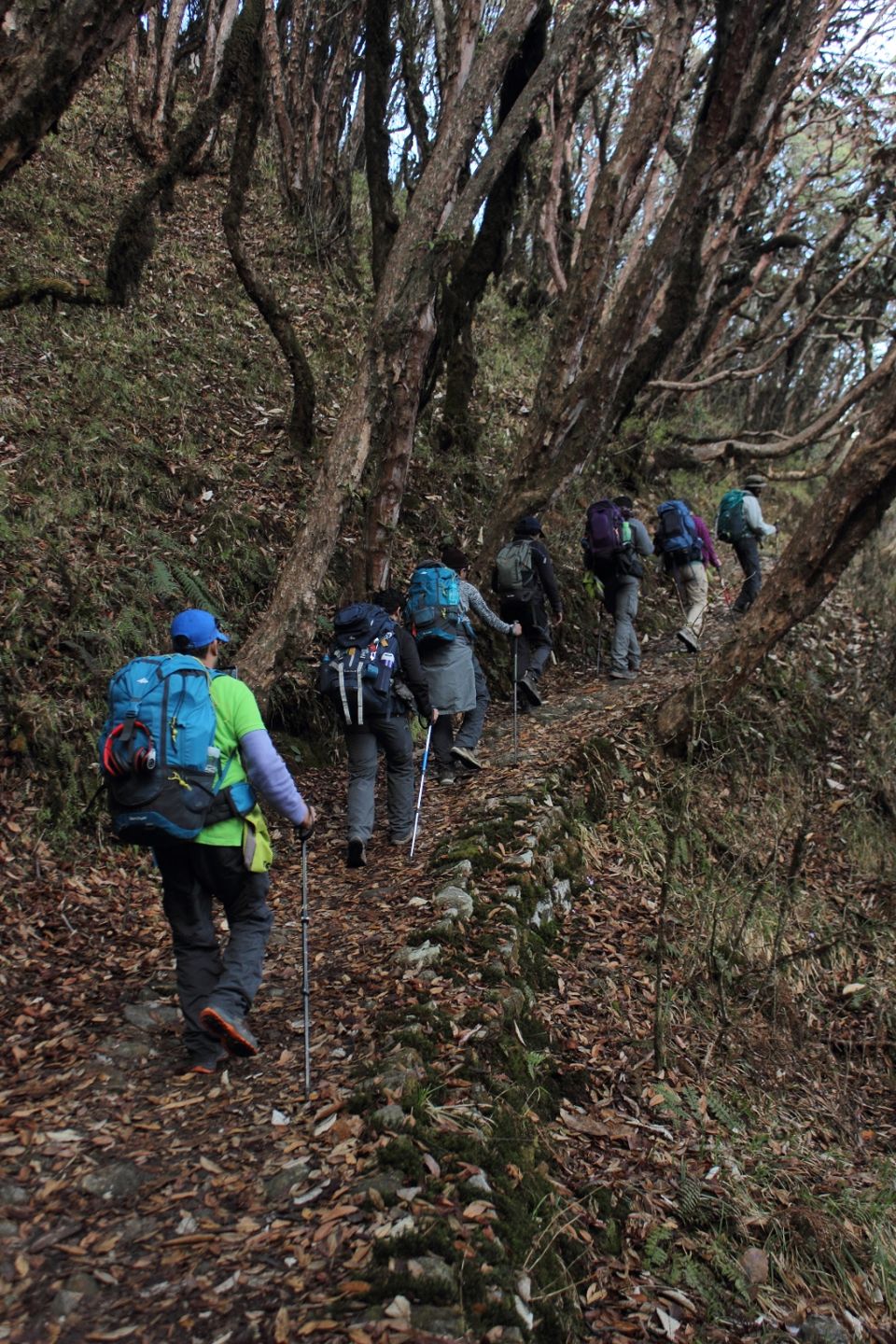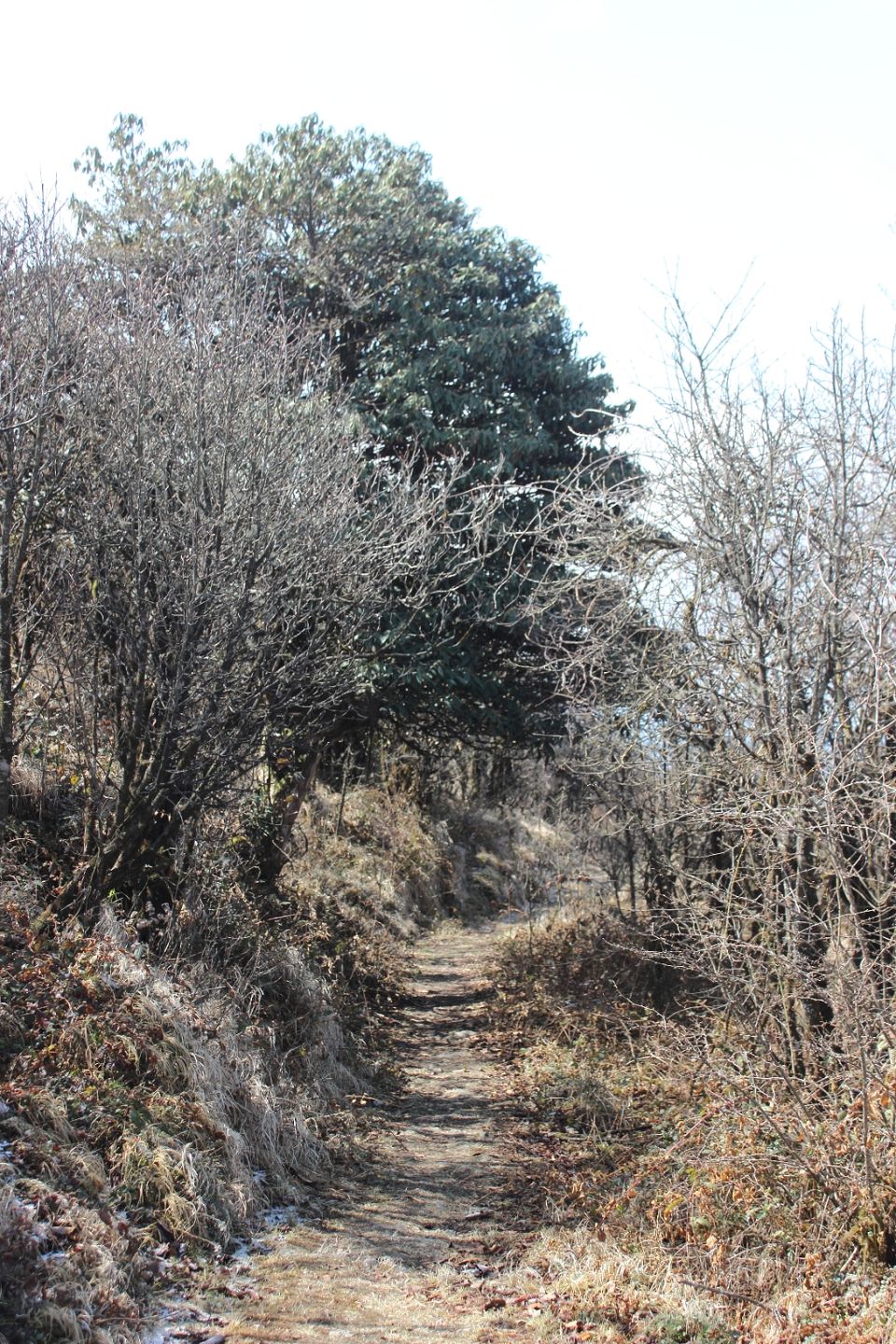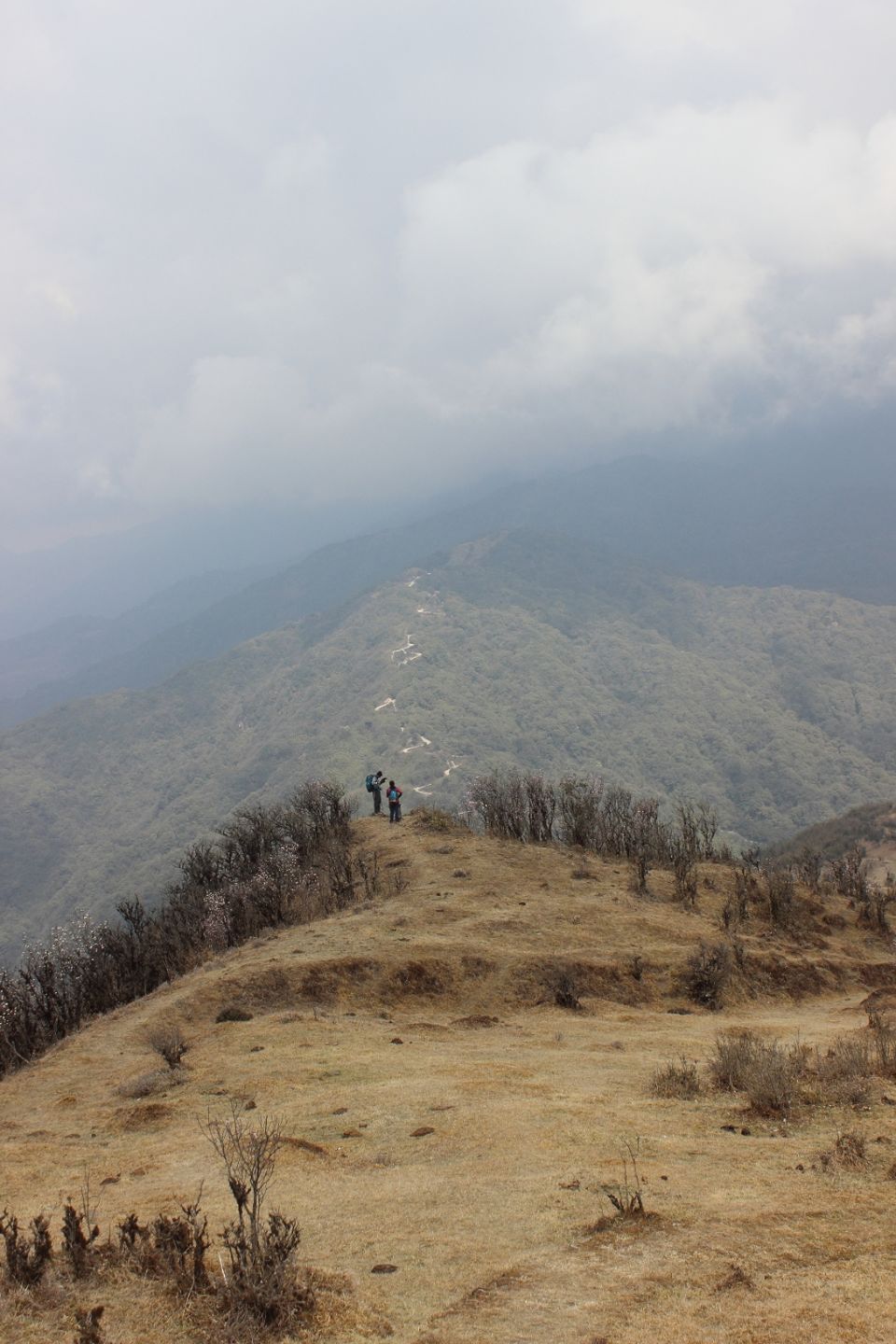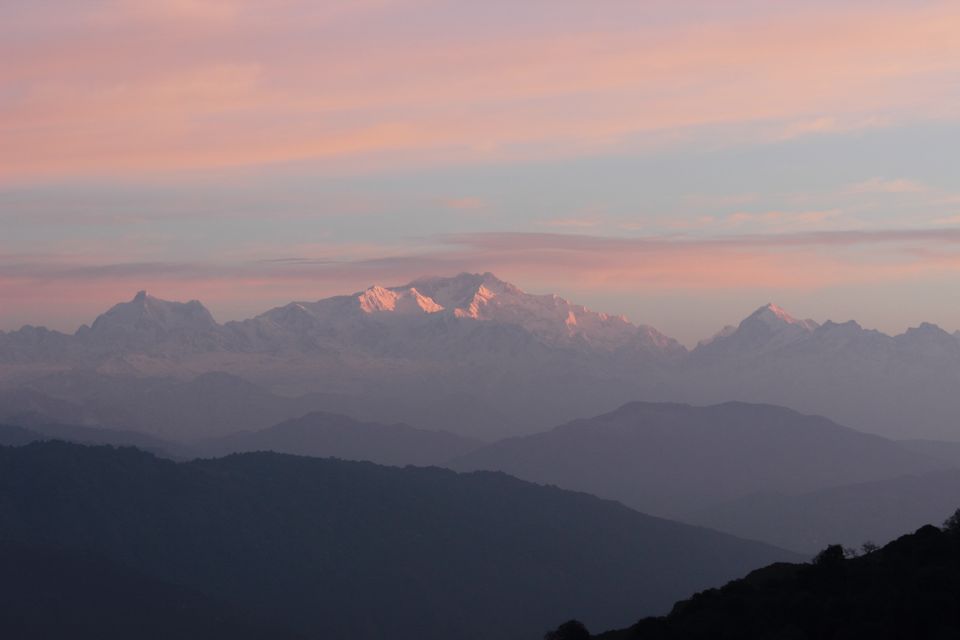 Kalipokhri (3185)- sandakphu (3700)
From the time we arrived at kalipokhri the previous day it has been cold and chilled winds blowing all night . We woke up to the same the at 5:30 am didn't feel like coming out of bed as we could hear the noise of the wind . By 6 am we got out of the bed and decided to go against the wind to view kalipokhri lake thought this was a small lake due to lack of visibility we could hardly get a glimpse of it last evening when we arrived . Kalipokhri is a small village before sandakphu it hardly has 10 families , the lake is a auspicious lake for the people it's quite religious with all prayer flags Tied . After spending some time braving the chilly winds and clicking some pictures went back to our tea house and by 8:30 we were packed and ready to start to sandakphu.
The route from kalipokhri initial started as gradual accent followed by steep ascent up hill. We were walking mostly on the motorable road which was katcha road and due to previous day cold hail the road became all sluggish as the ice started to melt. Navigating through this road we reached a point from where it was almost like a steep ascent. The accent was very challenging physically which lasted for 3 hrs, in which we were passing through clouds and the sun playing hide and seek with us. We arrived at sandakphu at 12:30 pm after physically exhausting ourselves , we were greeted by the cold and fresh ice on the sidewalks . We had a stopover at sunrise cafe in sandakphu , were we had some tea and biscuits which lead to Maggie at that point anything felt like bliss to have to get our energy back . Once we had our brief stop we proceeded towards out camp which was 20 min further from sandakphu on the way to phalut. We finally arrived at our camp in sandakphu at 2pm where we were served hot lunch .
As we reached early we had lot of time to kill till dinner . Once we finished our lunch right outside our tea house we had a viewing hall built by the Nepal government it was not a big one but enough to have 20 people inside . The hall was covered with glass on all side ,covered roof and also concrete seating inside, it was very cozy and outside it was very cold with winds blowing. We had our tea brought over there while playing ice breaker games , this lasted for some time one thing led to another and we started playing antakshari lot of 80's and 90's songs were sung which reminded me of my childhood , my dad had a huge collection of them he used to play songs on tape every night.
At 7pm we came to dinner area ,we noticed there were 3 people already from other group having their dinner. We latter came to know the person leading the other 2 people was none other than Tenzing Norgay son Jamling Tenzing Norgay. He was very humble didn't say anything when we were loud and busy chatting in our own world. After we got to know who he was we were humbled by his presence, not every day you get to meet such great people, we asked him to share his experience in mountaineering and climbing expeditions, he was reserved and shared the story of how his father became one of the first person to conquered the Mount Everest, it was very inspiring to know a man with simple background who went on to attain such majestic milestones , in the era where the equipment and awareness was not much. After our dinner trek leader shared couple of spooky horror stories experienced by Indiahikes trek leaders and teams which were very scary and fascinating, with inspiring and spooky stories we went to bed.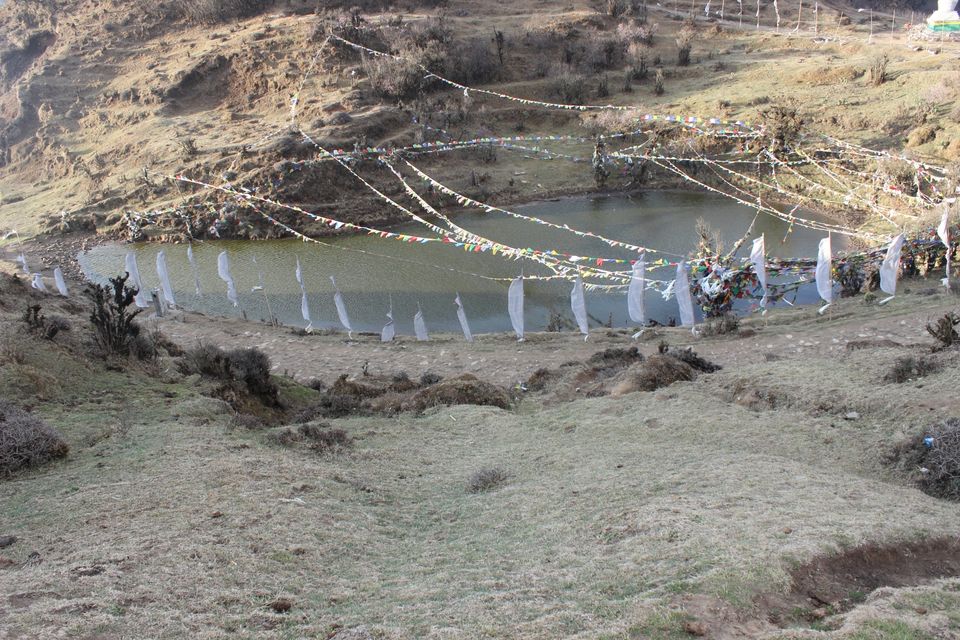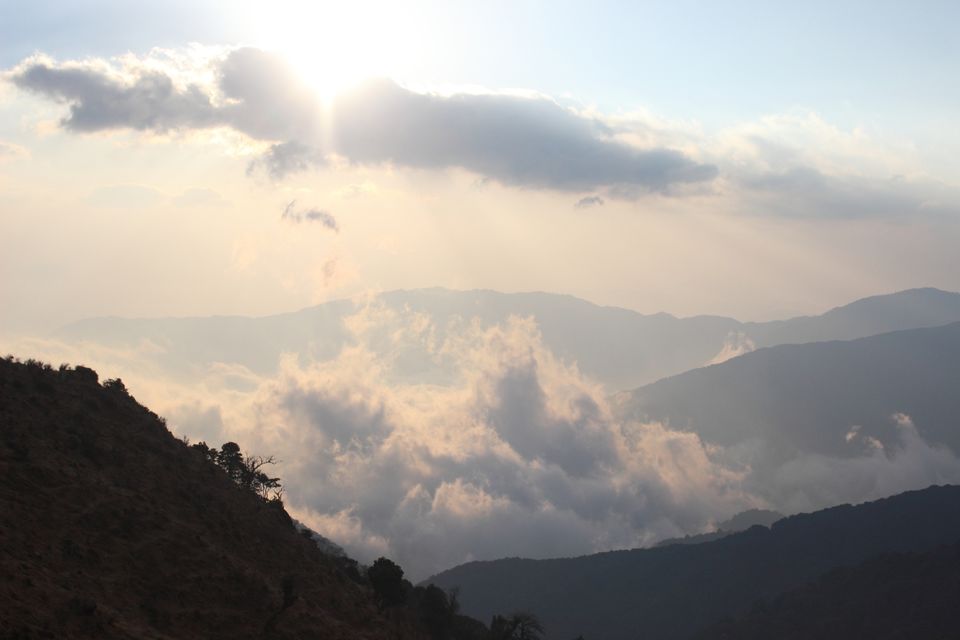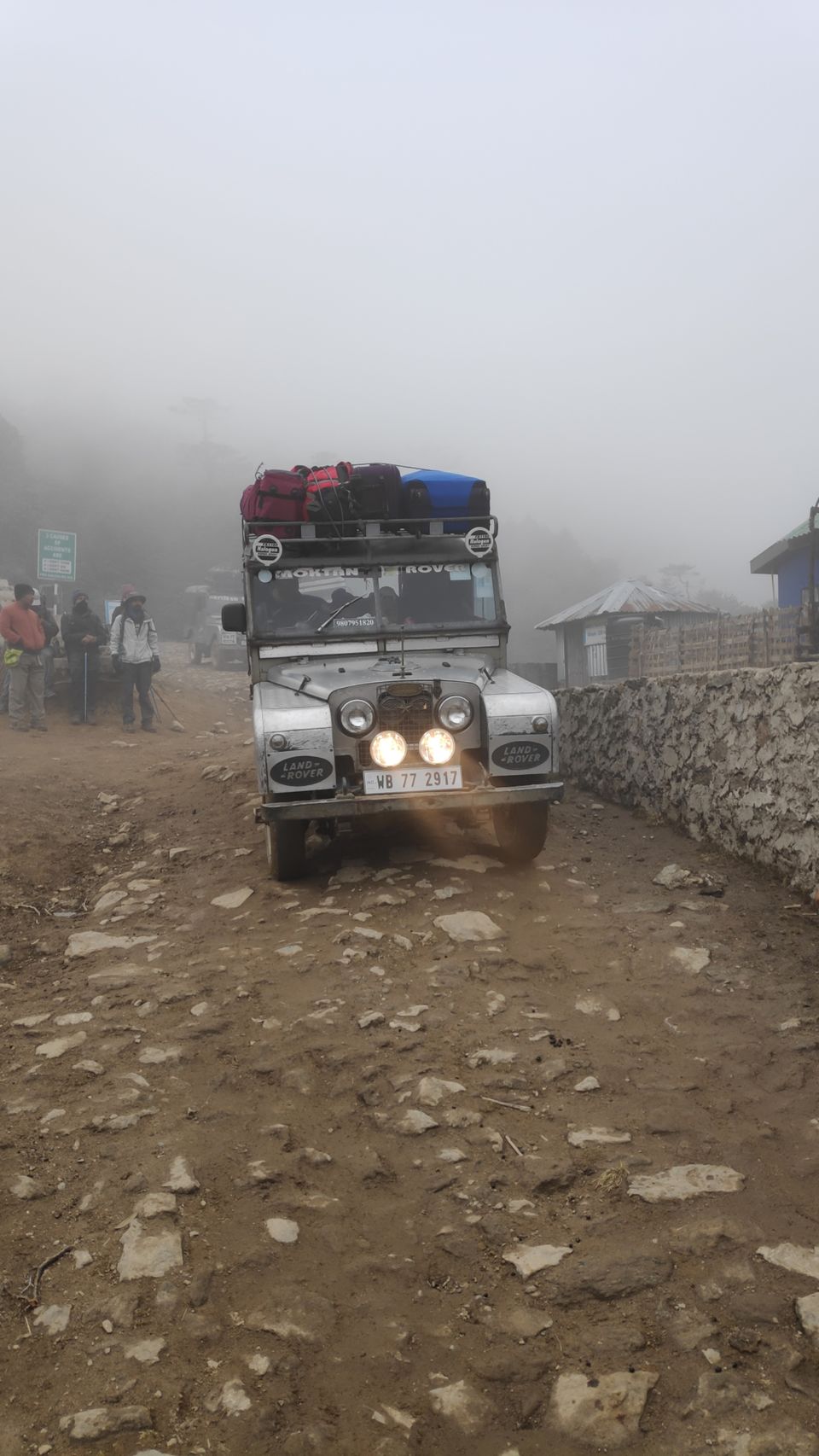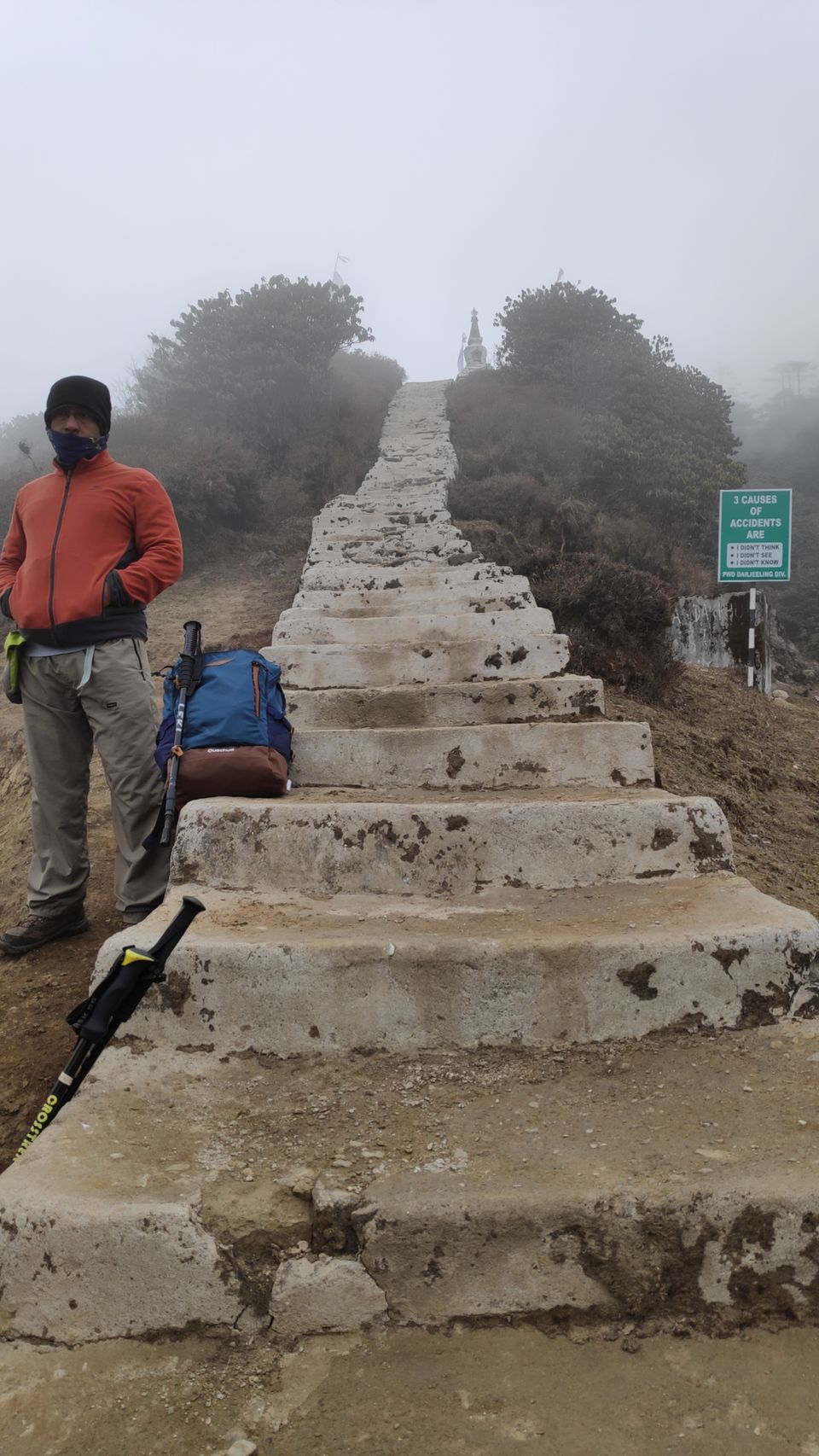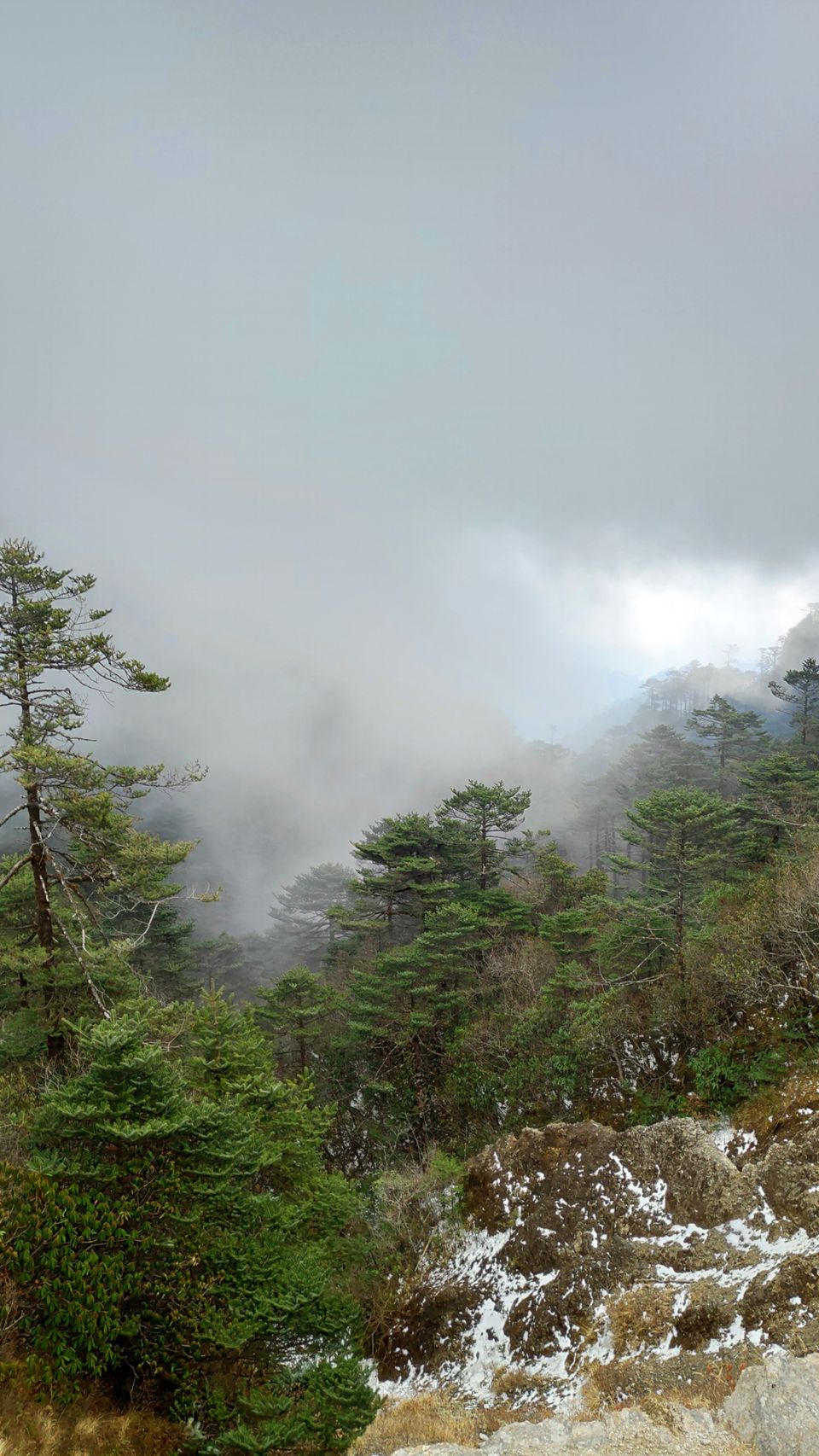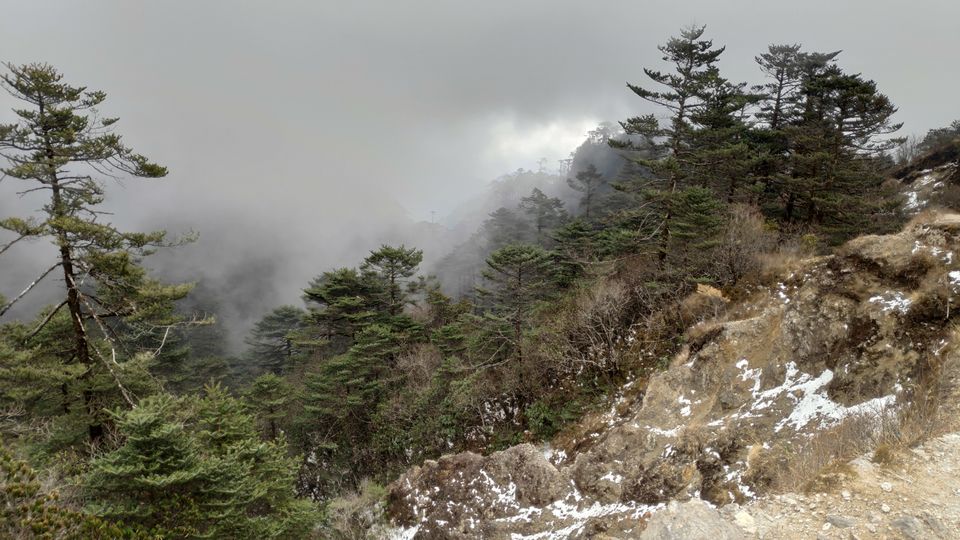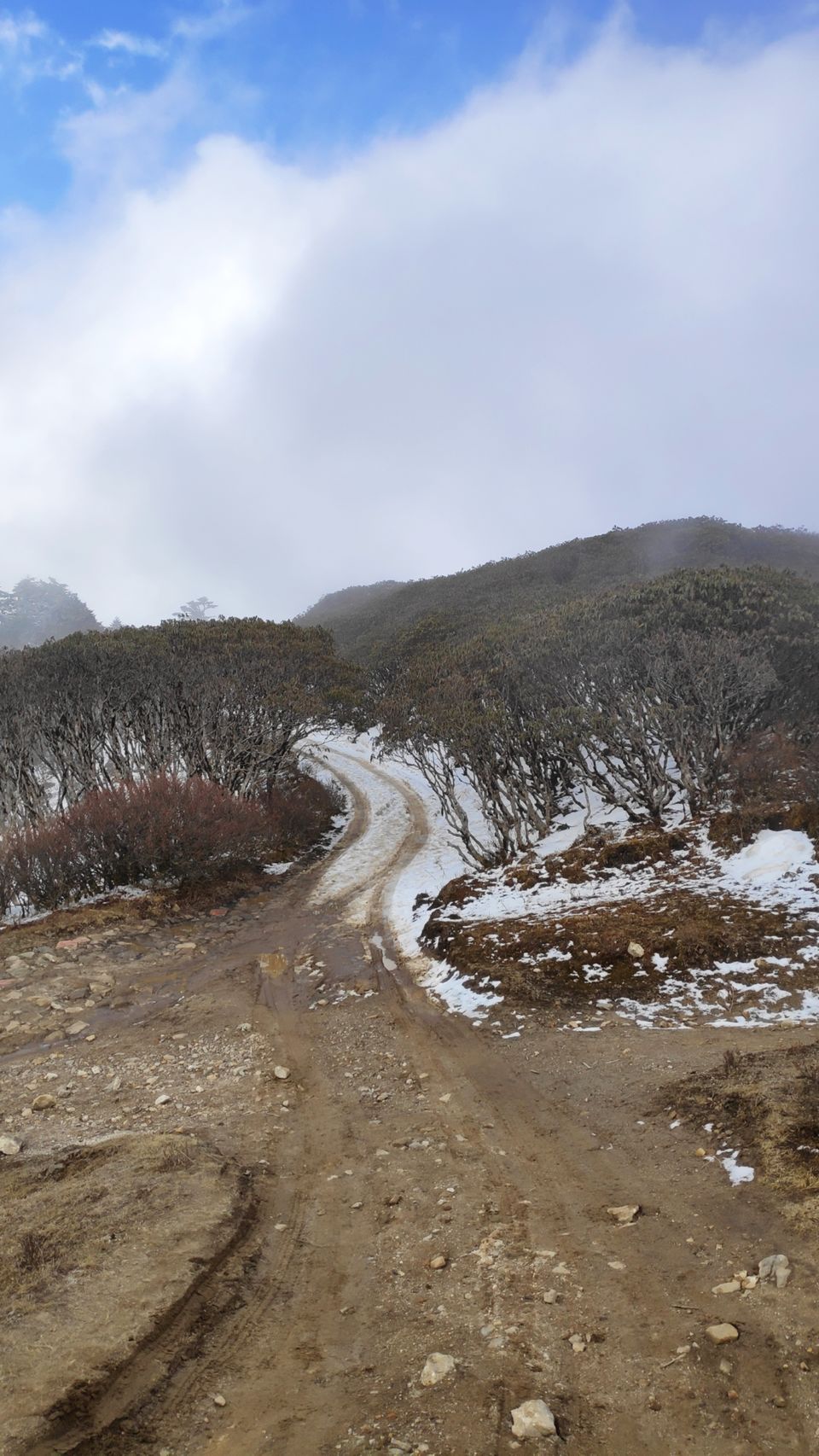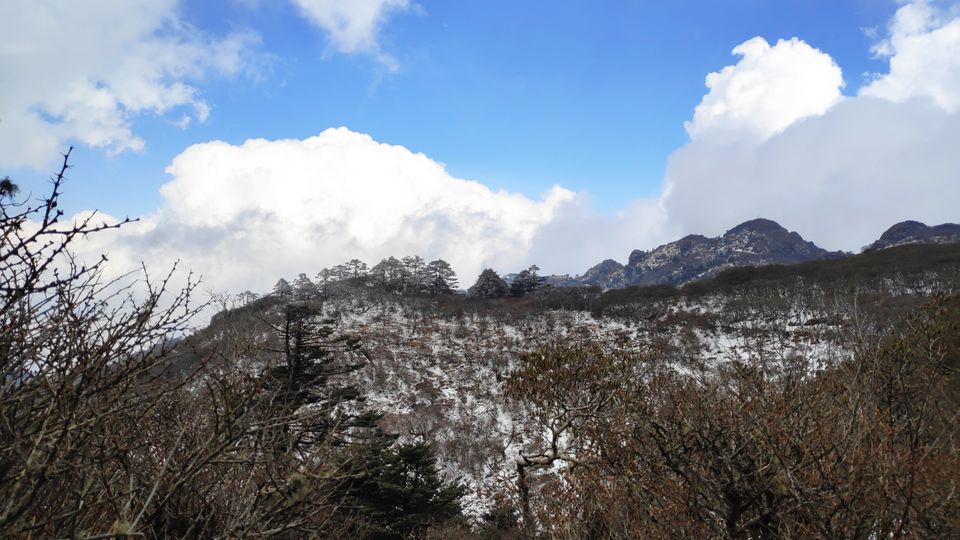 Sandakphu- sabargram
The cold winds kept blowing the entire night and froze the entire place. There was thick white frost on every livingon-living thing that was outside nothing was left out from the rage of wind . There was a layer of frost on the ground ,the small shrubs has frost on them in the direction of wind which was very interesting and also gives an idea how strong the winds were.
By Morning 5:30 every one was awake to get the picturesque sandakphu view of kanchenjunga and mount Everest. At 6am I came out of the tea house to see the view as soon as I came out I could still see the moon setting in West and the sun yet to rise . As I reached to the top of hill near the tea house where rest of them were standing the sun has finally risen. The morning sun rays hitting the kanchenjunga peak the whole of sleeping Buddha range came alive . The clouds slowly passing below and directly in the line of sight was the sleeping Buddha no words could explain the view such was the beauty of it . All this while there was cold chilly winds blowing the entire time but nothing seemed to deter the excitement of watching the sleeping Buddha .
By 9am we were ready to do the next leg of journey. Unfortunately 7 of our trek team members who came together as a group had to decent from sandakphu as one of their friend was starting to show symptoms of AMS(acute mountain sickness) and him proceeding ahead was risky. We bid adieu to our friends and started our journey to sabargram. The 14km path took us through some stunning views and also showing us the rampage of cold winds the previous night . The path has some fresh ice which was formed overnight and with the sun up in the sky it started slowly melting creating some patches of path very sluggish and slippery. We stopped over couple of points one was a forest office camp next to SSB where we had some hot tea the next was a barren grassland with all the pine trees brought down the locals for firewood this patch that we walked through was quite depressing to see with huge trunk trees brought down a couple of them standing with no life .After passing the barren depressing forest we had to accent a bit before we reached our final rest stop for the day, By about 3:30 we all reached the next campsite before it started to hail and snow. Thought the time was 4pm it felt like 6pm with no sunlight and visibility almost falling to 15 feet with cold winds blowing.
We took shelter in the dining room of a small rest house, none of us had the energy or will to move a muscle after our day long exhausting walk. Everyone stayed put in the respective seats we occupied , we only had the energy to keep our mouth working to have conversations sharing life our experiences, as we also had doctors with us most of the topics were on the medical side of things .In the meantime hot tea was served followed by soup.
The weather at the campsite was going south since the time we arrived and also it was only 13 people we decided to stay in a small tea house near the campsite for the night rather than pitching tents in the darkness and the dinning area was turned into a sleeping room for the guys after having our dinner.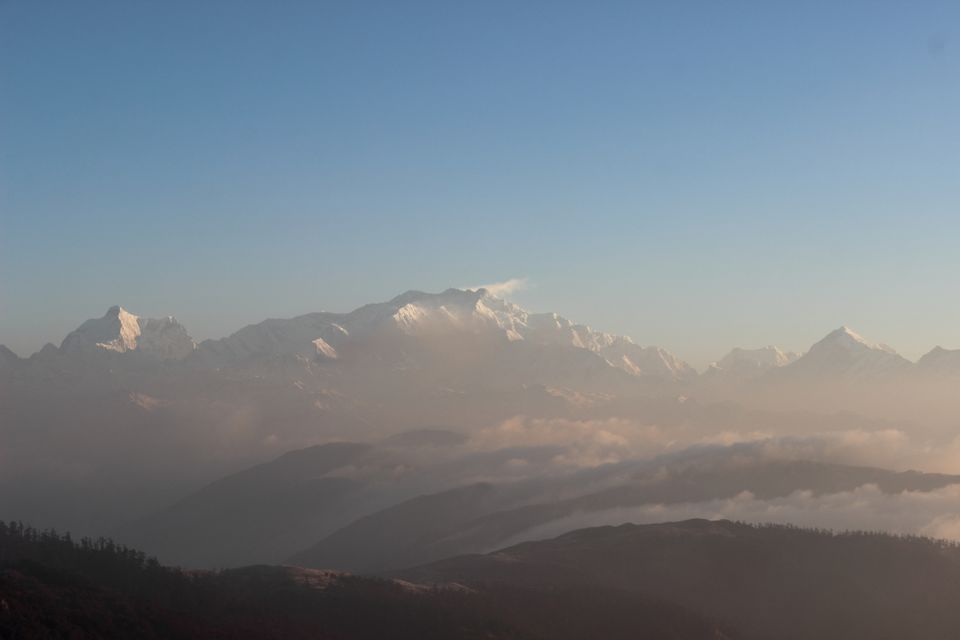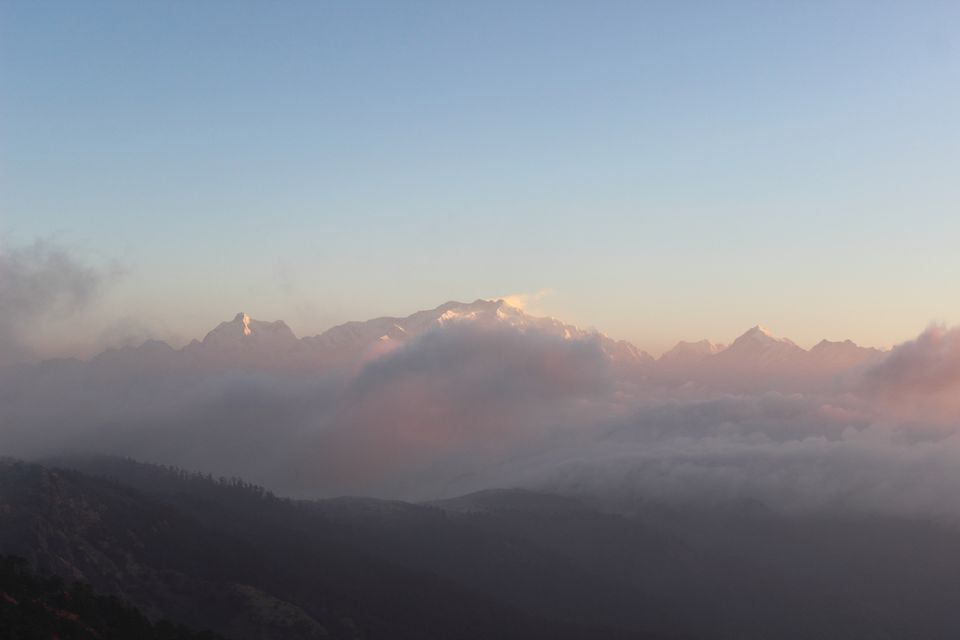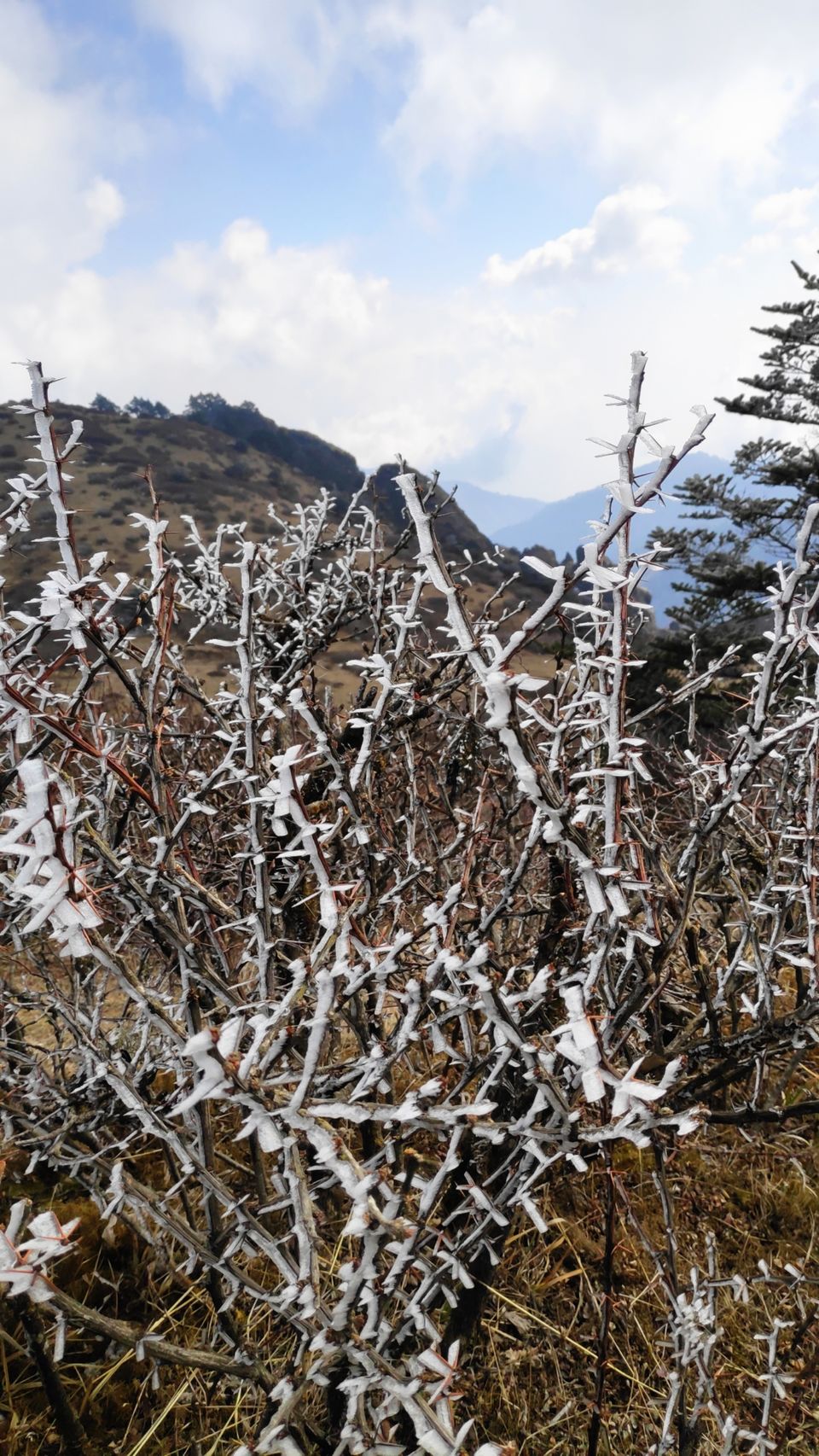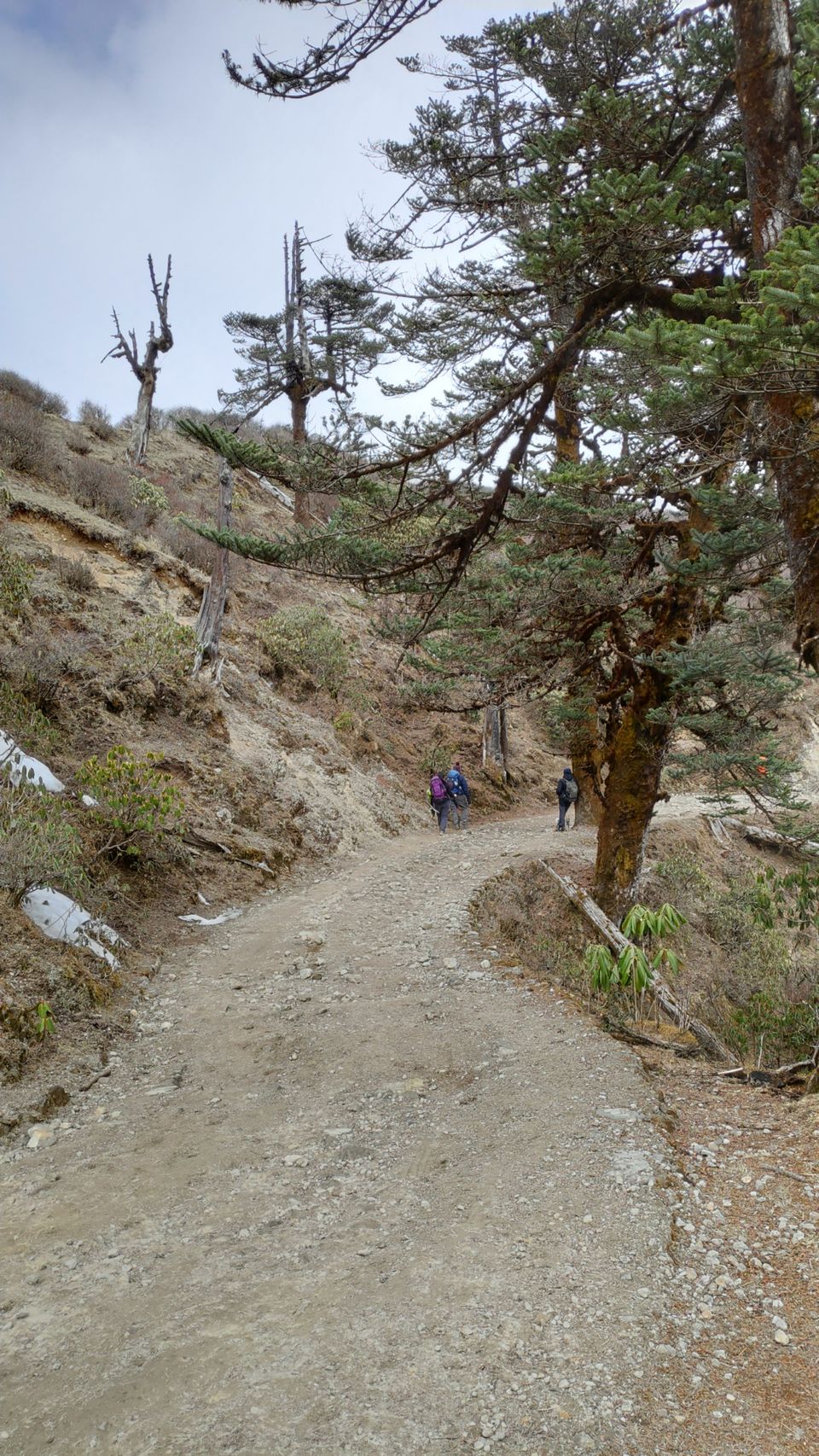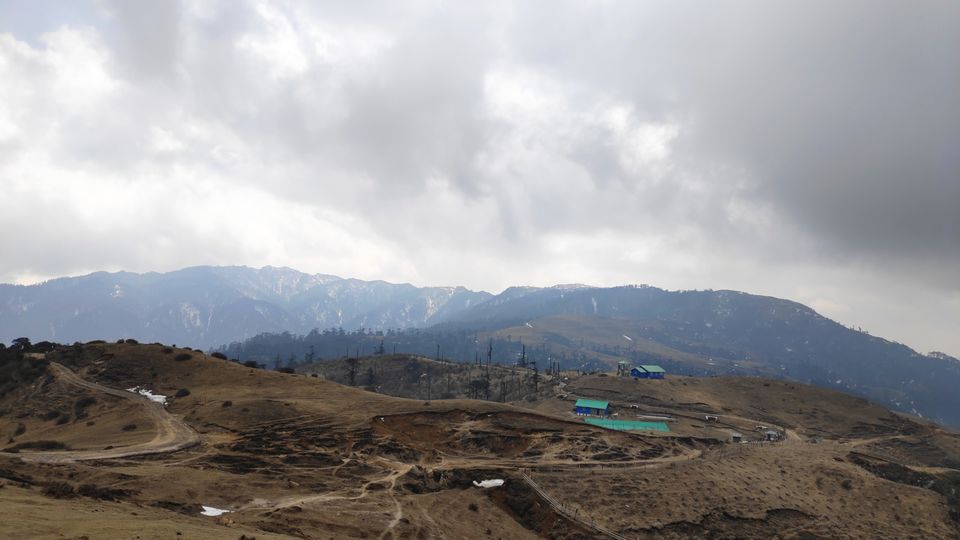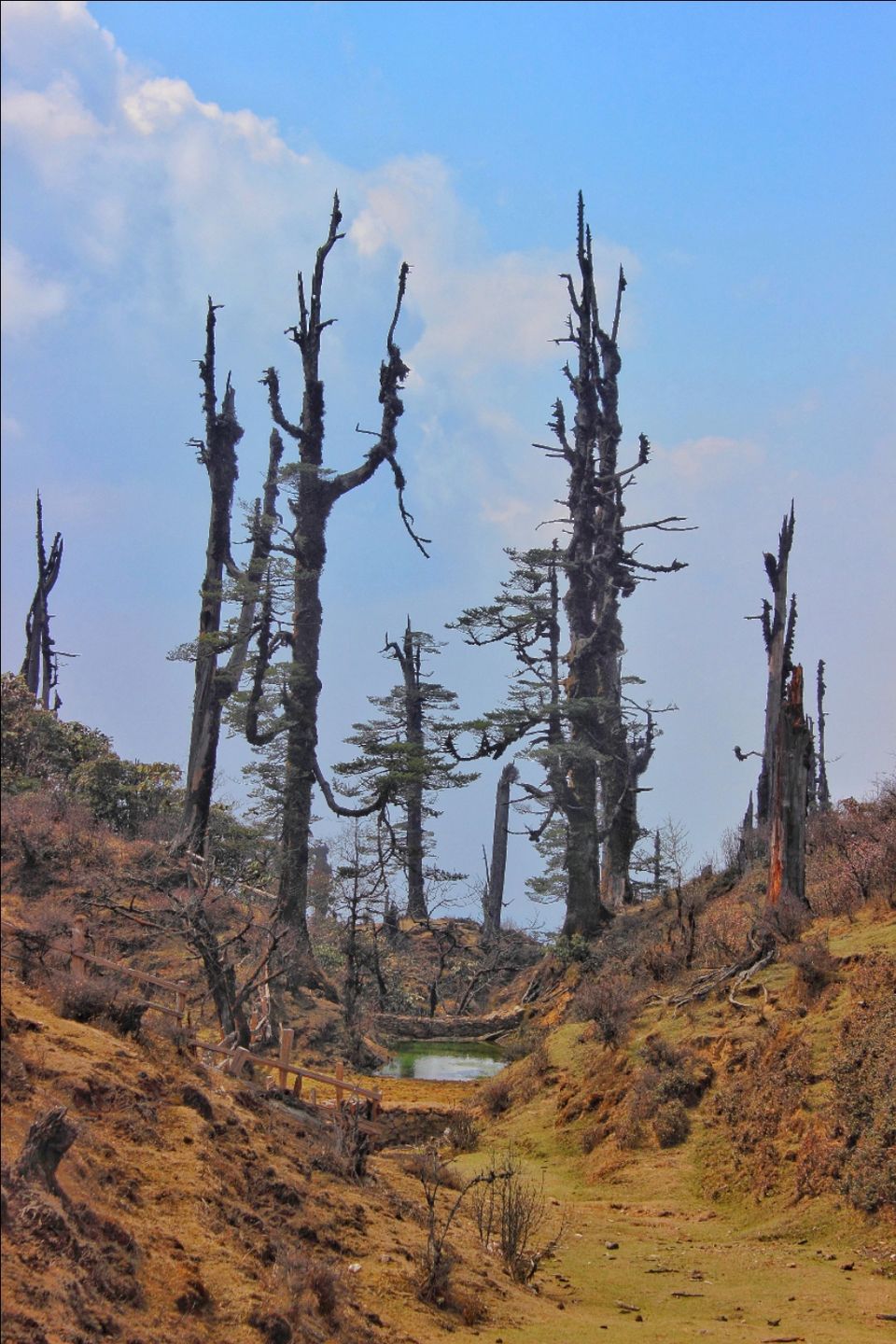 Sabargram - samandin - gorkey
The whole night cold winds were blowing, hail and snow had filled the entire landscape and with the setting moon on West and rising Sun in the East it was a completely different landscape that we were witnessing. It was indeed a beautiful morning that we woke up to . Thankfully as we all slept in the dining room which could exactly fit 7 of us all not a person more, Women had a separate dorm.
After our trek leader assed the situation it was decided that considering the wind and climate situation it was decided better to avoid phalut as we would end up getting stuck in a storm which was likely, so at that moment it was decided that we will skip phalut take the bypass to gorkey.
The trail to gorkey could be divided into 3 sections which were very beautiful in their own way . The first 1/3rd was through snow covered trail it was so beautiful with the sleeping Buddha full view on the left hand side of the path and snow all around the path it was an exciting feeling. The walk in the snow was enjoyable and lovely what initial started as snow throwing competition ended up in a full fledged snow fight all along the trail till the snow almost ended. We slid through patches of snow and fell at few places due to lack of grip which all was very joyful. The second part is through thick bamboo forest which was very tricky to walk due to the snow melting it created a muddy slush. The slush was very slippery and the decent was also steep . This caused couple of us to fall again and again during the trail. In spite of all this people were smiling all along and not complaining. The final leg of journey was through thick pine trees which started when the bamboo forest ended. The pine trees were very old and had huge tree trunks some almost being 2m in diameter . The trees extended all the way up in the sky and roots all the way the down into the hill , these were very magnificent. After walking for 5 hr we finally arrived at our lunch point in samandin.
Samandin is a beautiful valley cover by mountains on all side. The past few days living in snow covered, frozen landscape samandin was quite a contrast it was warm and lush greenery with pine trees covered mountains on all sides . There is also a homestay option provided by the small tea house that we stopped for having packed lunch . The place was very beautiful and breathtaking , probably the X factor being it's very sensuous, one could smell the mud , hear beards chirp , view the beautiful village as the sun was high and bright . The tea house was well maintained and well-stocked, it had rabbits , hens , corn and stuff as well . The entire week with only vegetable to eat caused anxiety for some of us seeing so much live stock this lead to , my friend got vexed with veggies as soon as he arrived to the village sets his eyes on the chicken walking around and told our tea house owner that he wanted that particular chicken to be cooked for him . He was hell bent on eating it before leaving from that village , it's very rarely you get to choose the choice of chicken that gets cooked after sticking to veggie dirt for a week. He managed to convince the owner and paid him the amount which would cost him to cook it for him . After the whole triumph of my friend we left from that village to its next one which was our final stop for the night gorkey.
Gorkey is also beautiful like it's before village samandin. If samandin was sensuous gorkey is very raw and beautiful. Gorkey sits on a mountain facing south east on either side of the village is a stream of water flowing and they both end up meeting before the feet of the mountain where gorkey sits on . The evening sunset and morning sunrise scenes lit up the mountains surrounding it. As this was the last night before each of us were going in our way the next day we all got a bit chatty discussing about our trek every moment that we spent together shared stories, laughed about the chicken incident in samandin how the fate of a small chicken in a remote village ended up in a person's stomach. The night ended with laughter, smiles and slept on a bit comfortable beds in the warmth of gorkey.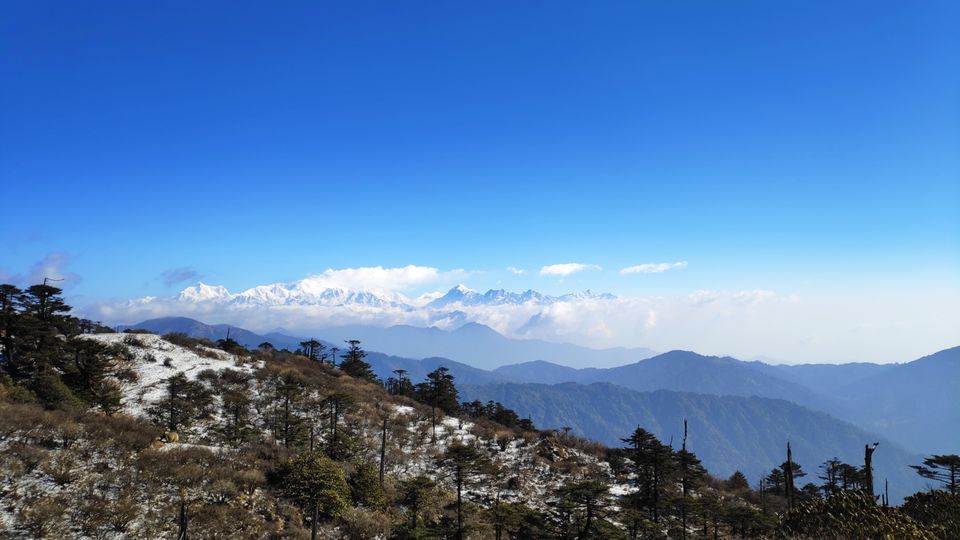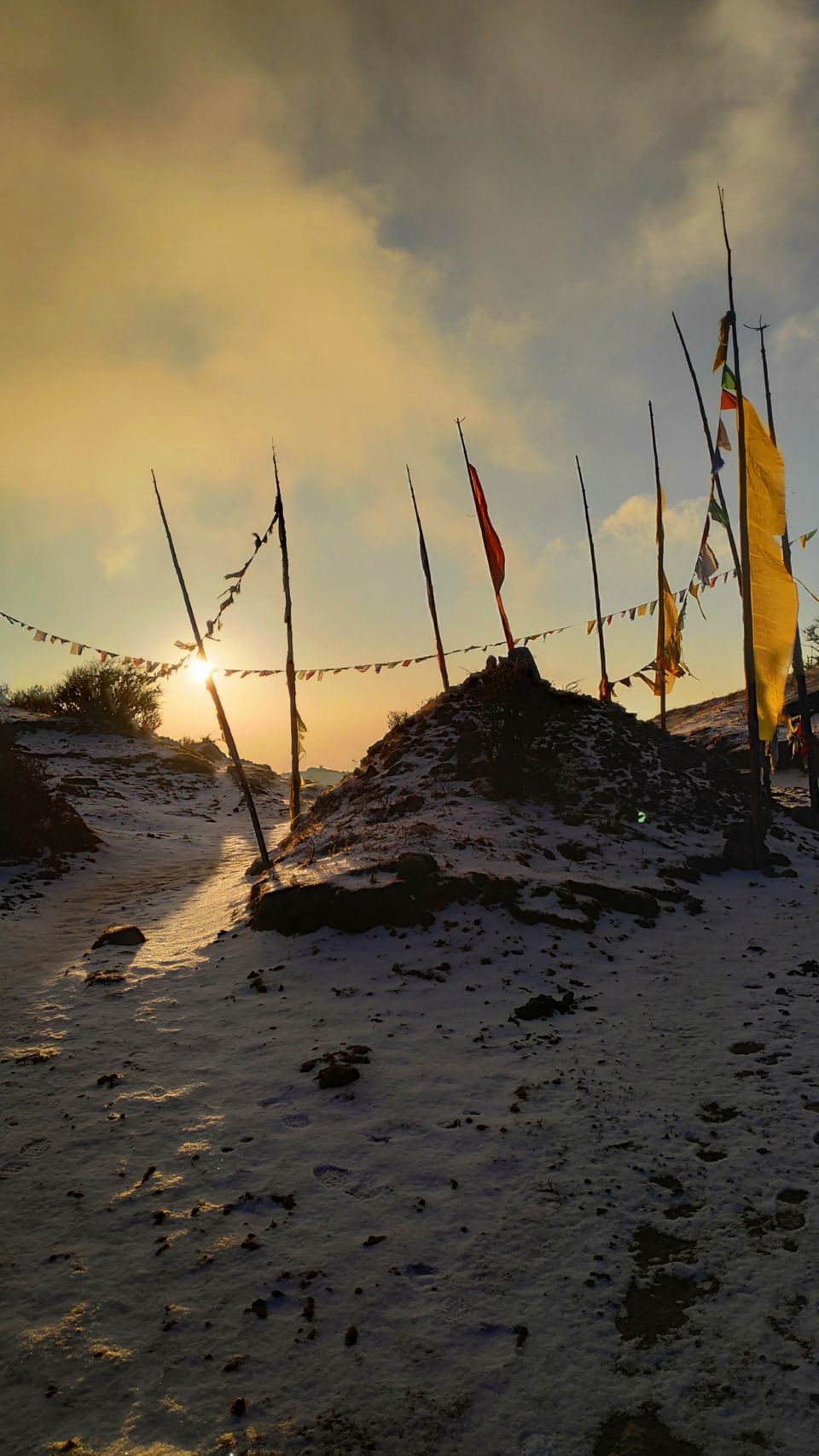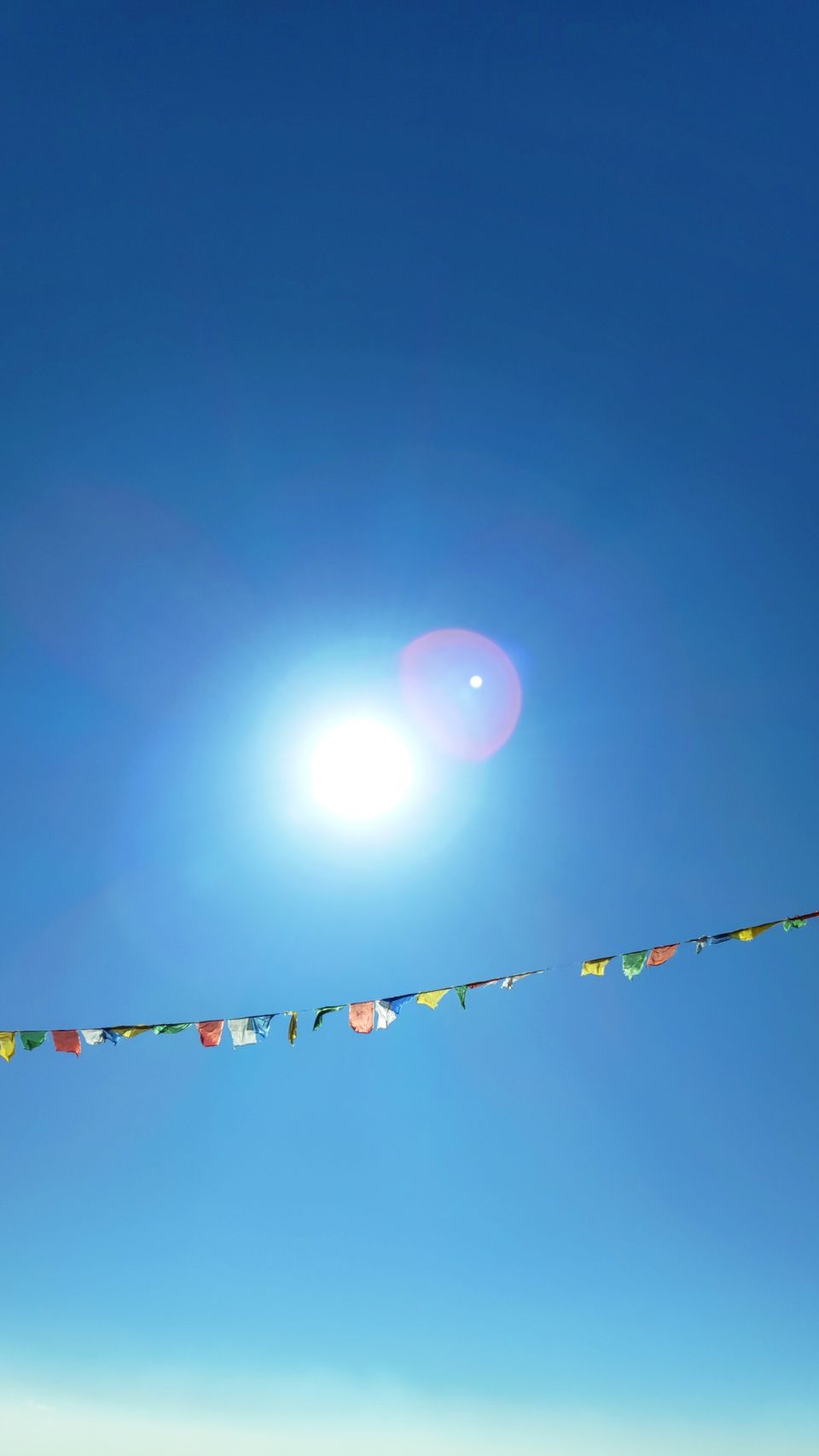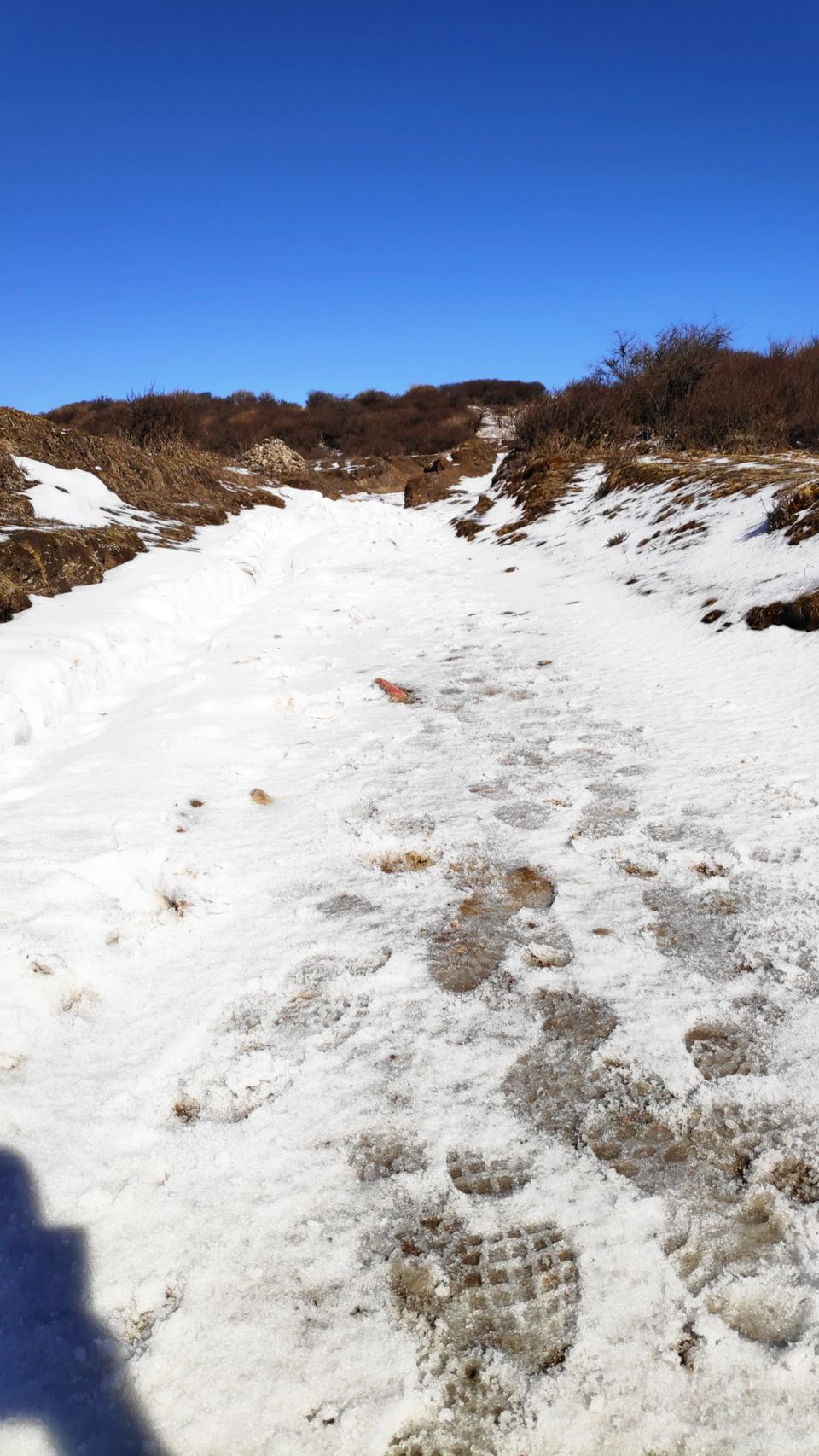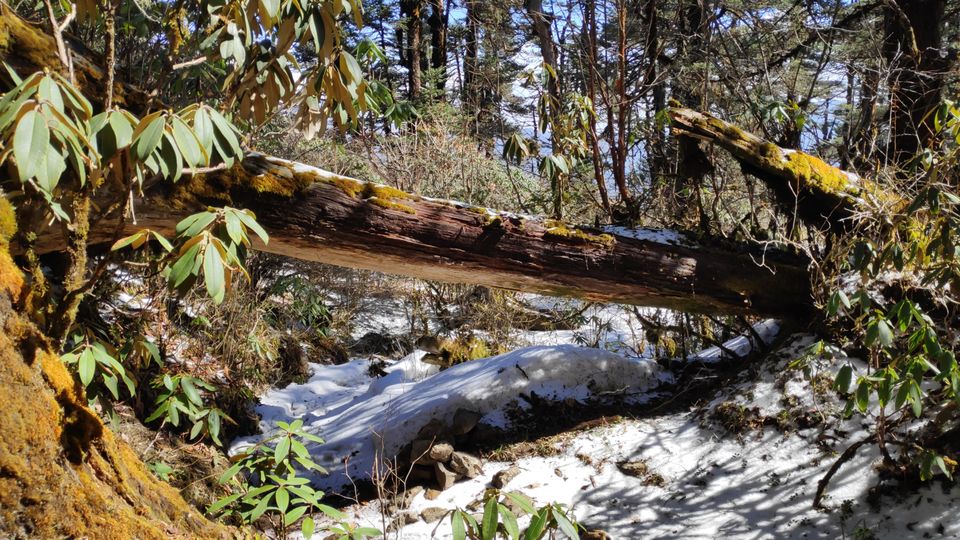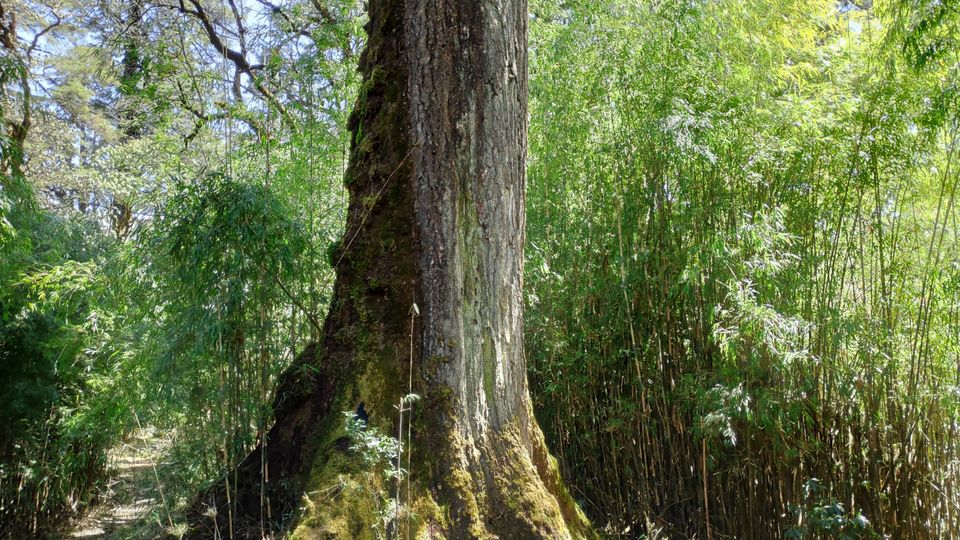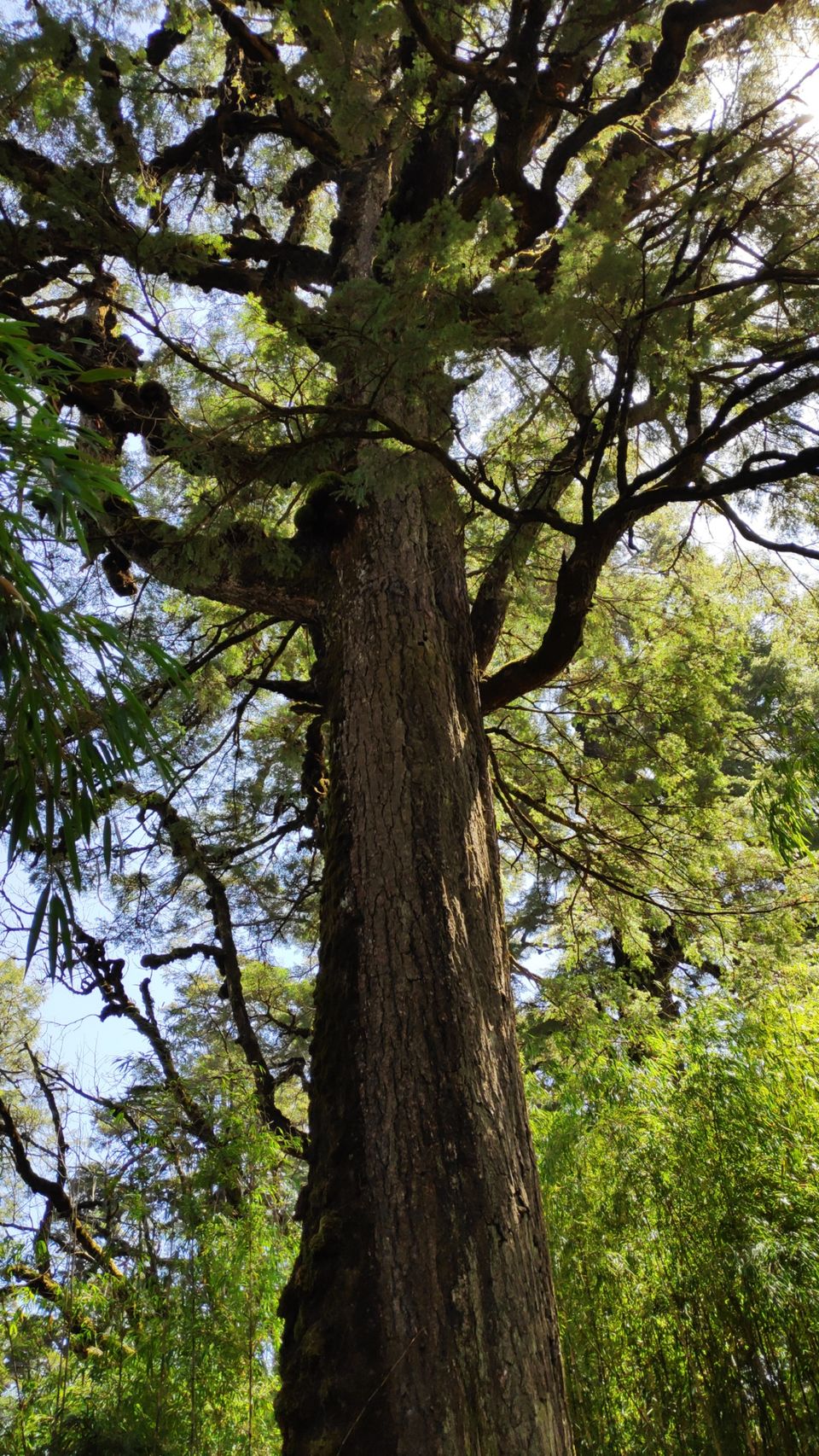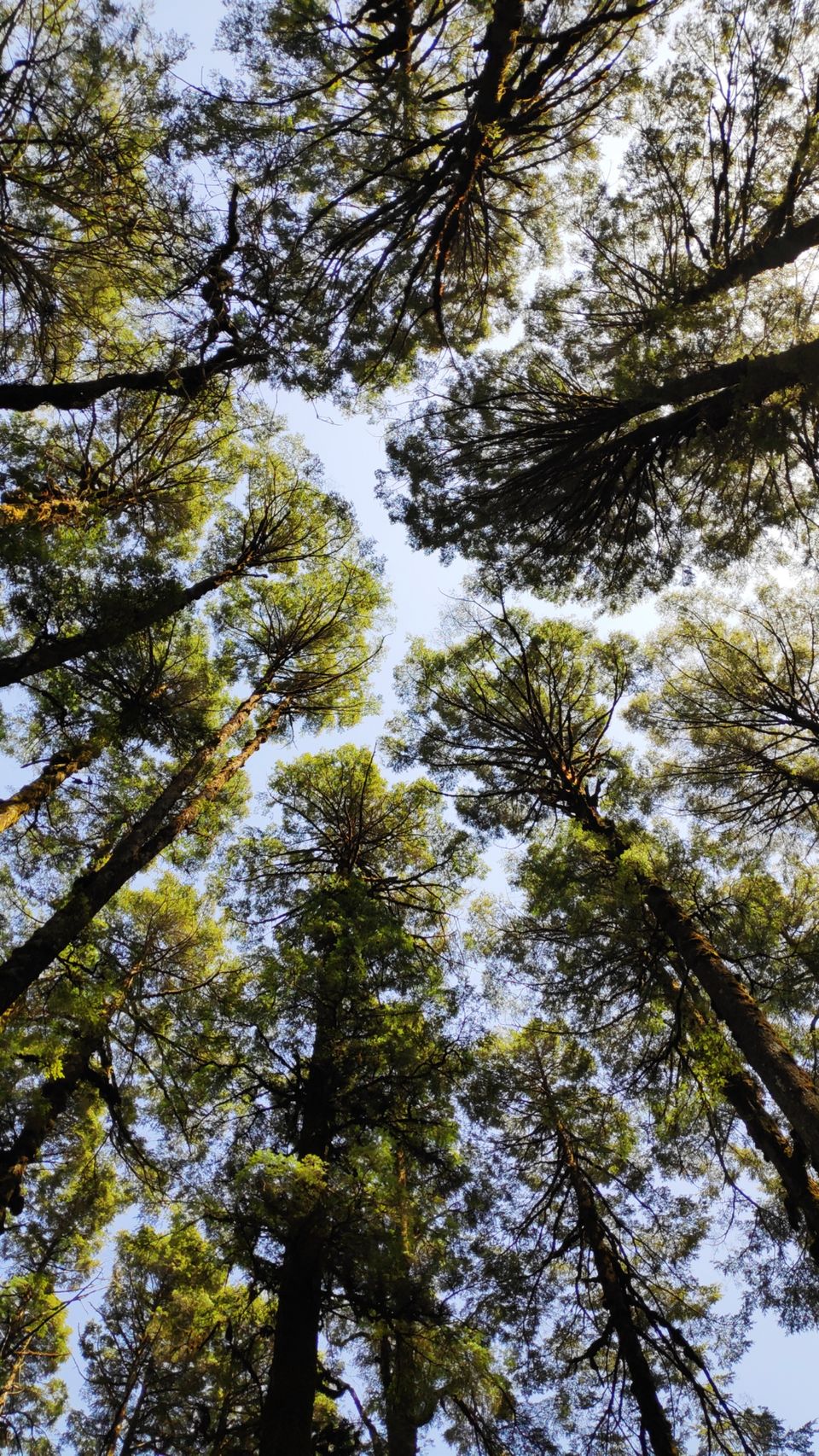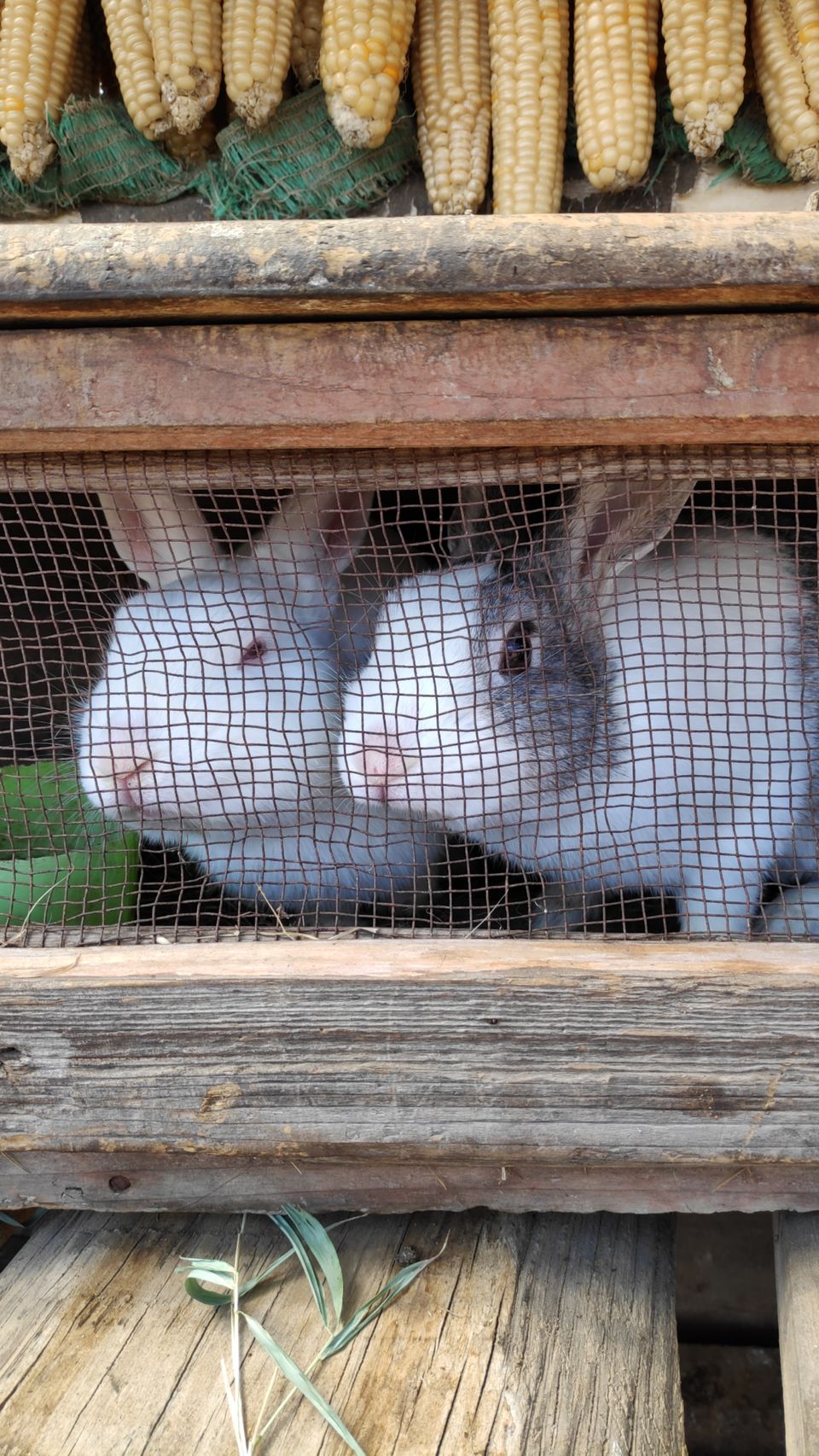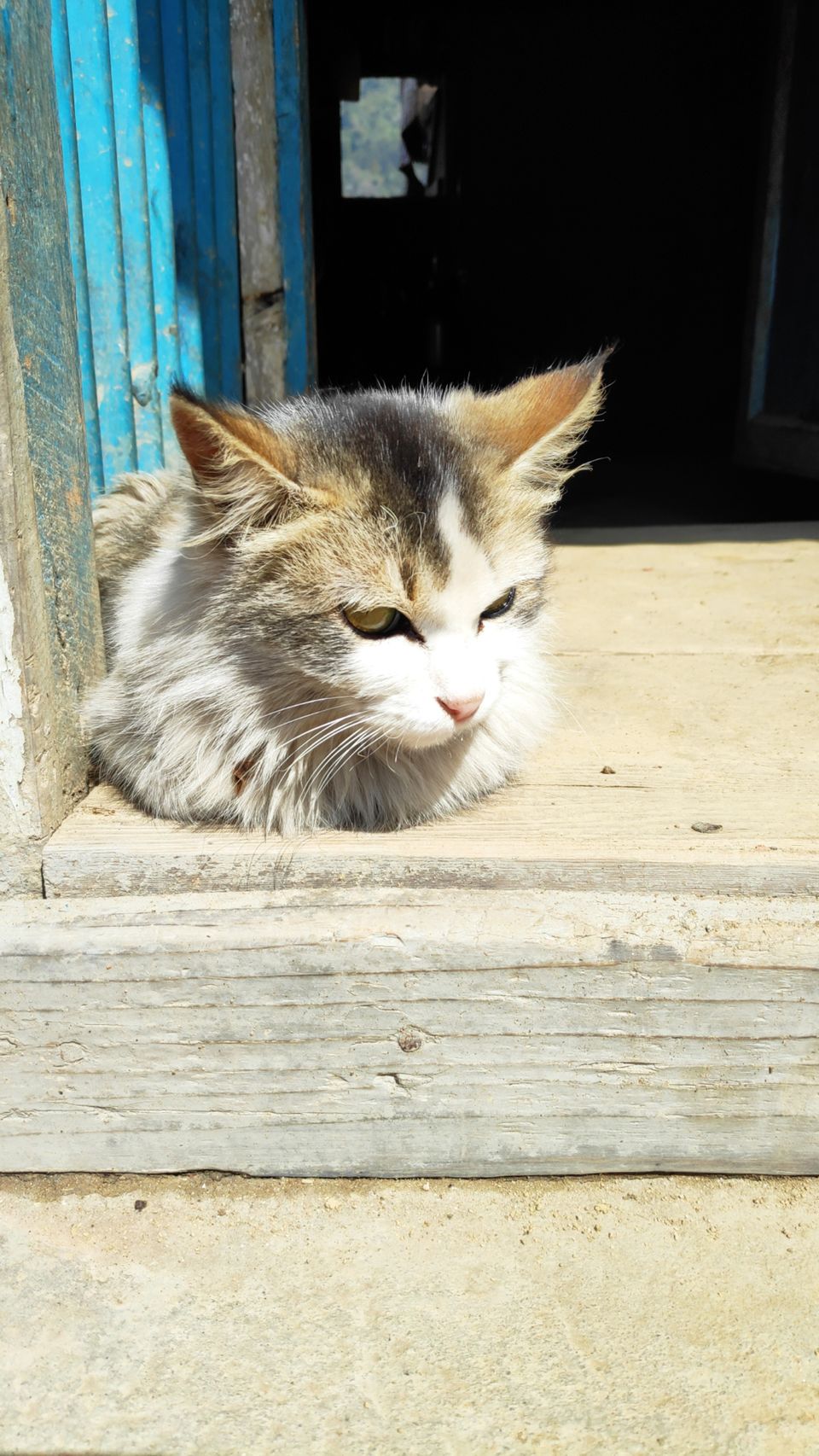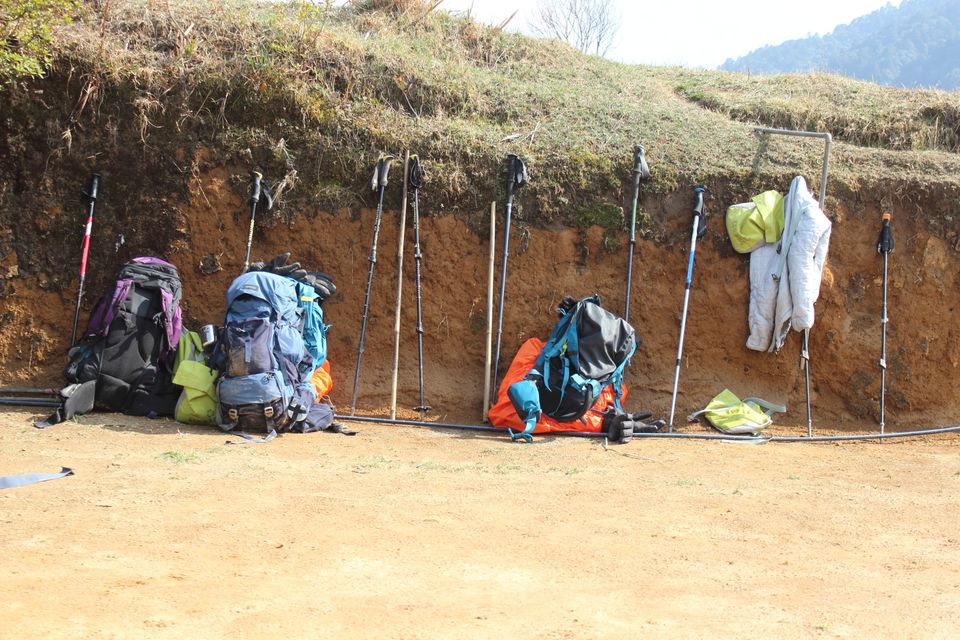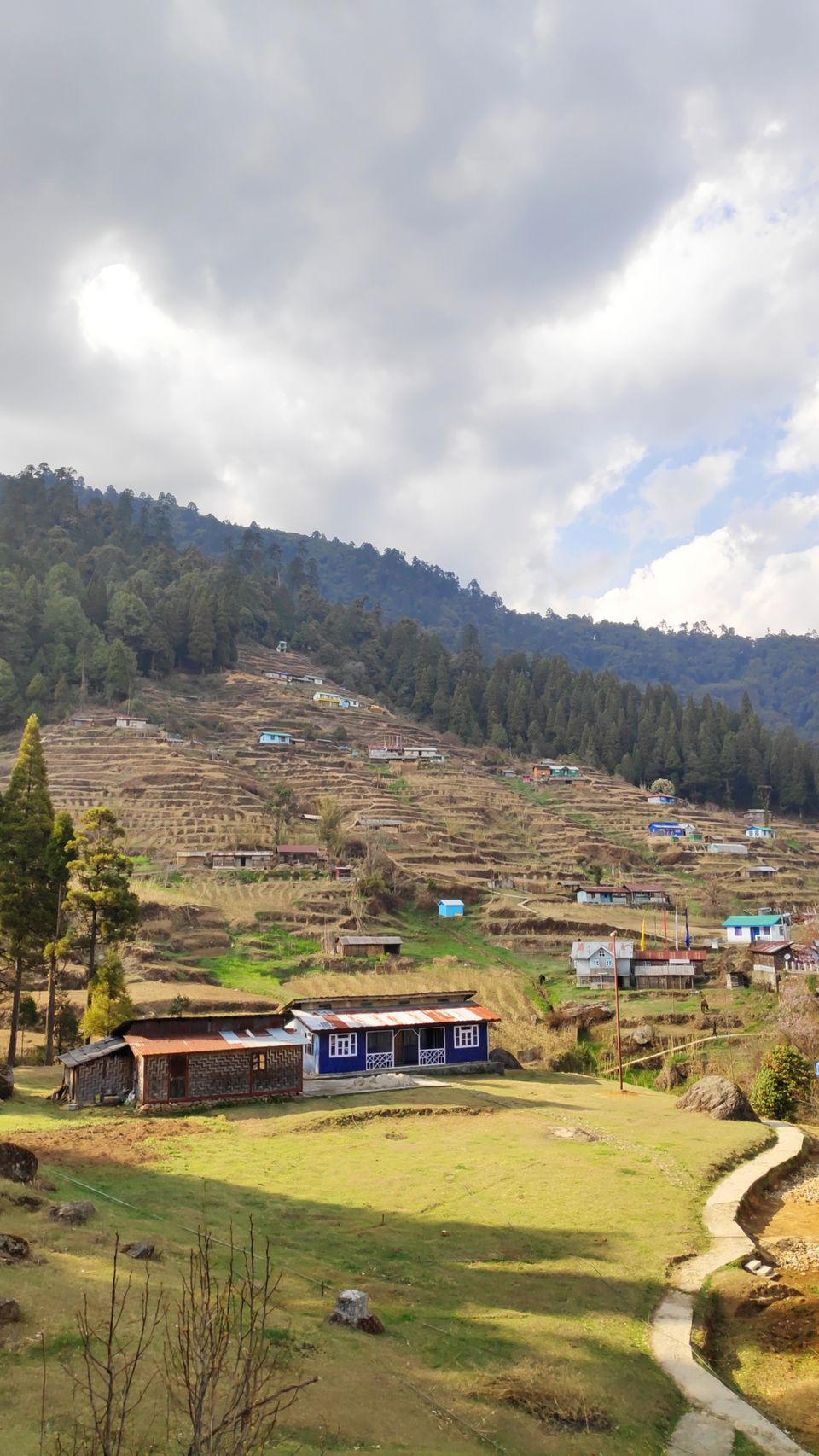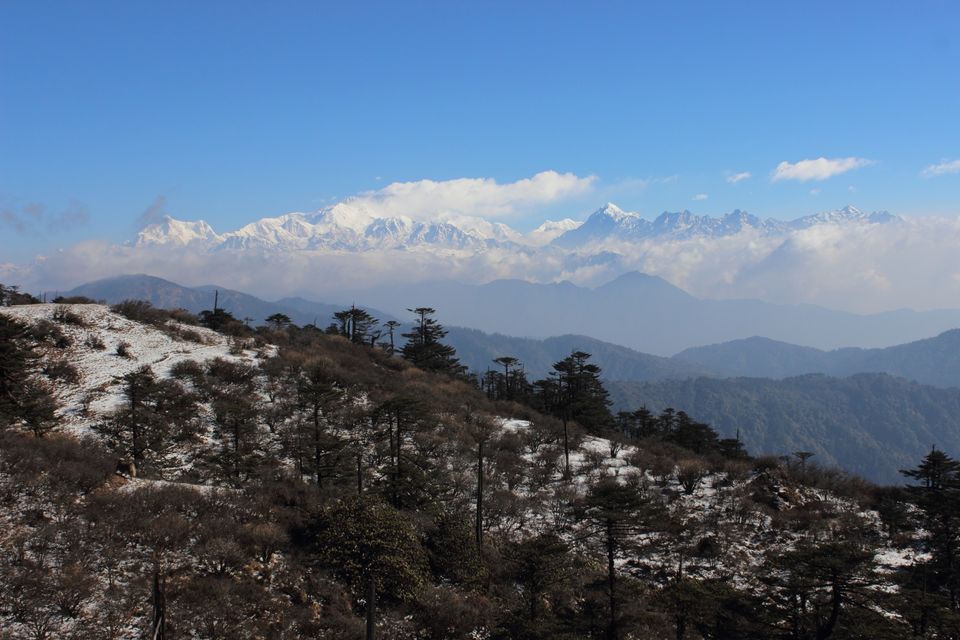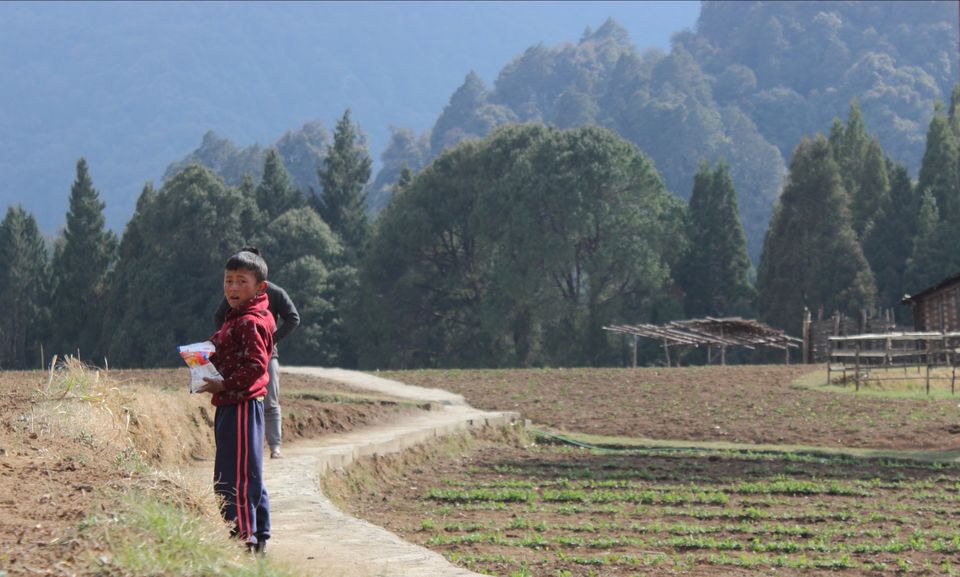 Gorkhey -sepi -siliguri
Morning of gorkey was unlikely the previous day's that we encountered , it was bright and sunny and for the first time after 4 days we were able to breathe a sigh of relief as there was no snow and only warmth. I along with a very experienced treker from my group explored the village a bit more went near the second stream of river and took some pictures he has given his advice on how to select a frame and get more information into the picture before having hot Aloo paratha for breakfast.
At 8:30 we started our final descent from gorkey to sepi. We had our path take us back to samandin where couple of us collected some delicious local wine made from rhododendron flowers and also green apple wine for the end of journey. The path lead us again through the pine forest where we were passing from one hill to another . The thick jungle of pine trees, sun light seeping through the leaves , the flow of water from upstream , birds chirping , just then blooming rhododendrons flowers were all making the trail to unlikely to be true it was as if we were walking in the midst of a all together different landscape than that we have encountered the previous day's. We kept following the path till we reached Ramam first sign of civilization where we got network coverage , we stopped for some tea break while having tea we called back home to let them know we were all safe and almost completing our journey on the way back .
Ramam to sepi was through a motorable road but we didn't see any moving vehicle thought while we came down the path . As we moved closer to sepi the civilization started becoming better and better from small villages to better ones with electricity and so did also the ambient noise got louder now we could hear music being played in the houses. Before we reached sepi we had to cross a river on which was a suspended wooden bridge which I guess was newly built it had prayer flags Tied on either side which made the bridge look more beautiful. At sepi by the time we reached our final resting stop of our entire trek we were had a feeling of achieving something , completeness, exhaust , not but not the least making it back without any injuries. We had our last lunch together in sepi before we bid adieu to each other and thanked the support staff for being with us ,making our journey smooth and taking good care of us all throughout . We took the taxis waiting for us to Siliguri.